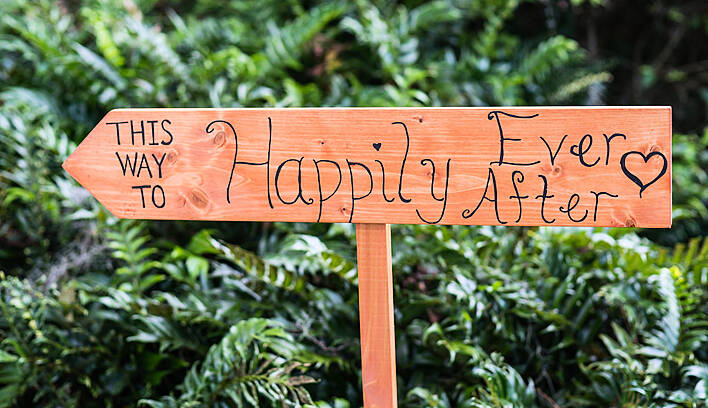 Photo Two Bright Lights
1. "I hate the carpet!"
There is a certain 'hotel carpet' look and, let's face it, it's not to everyone's taste. But unless you visit your venue during a wedding fair, the reception space is likely to be quite bare, so that carpet you don't like is probably far more prominent now than it will be on the day. Try to picture the room fully dressed and remember that it really won't be so noticeable at your wedding. You're probably going to fit as many tables as possible into the room to accommodate your numbers, so that carpet you hate will be all but covered anyway. Also, the lighting is likely to be far more atmospheric and forgiving on the day itself. If all else fails, adding height and drama to the room with hired faux cherry blossoms or towering candelabras should do the trick.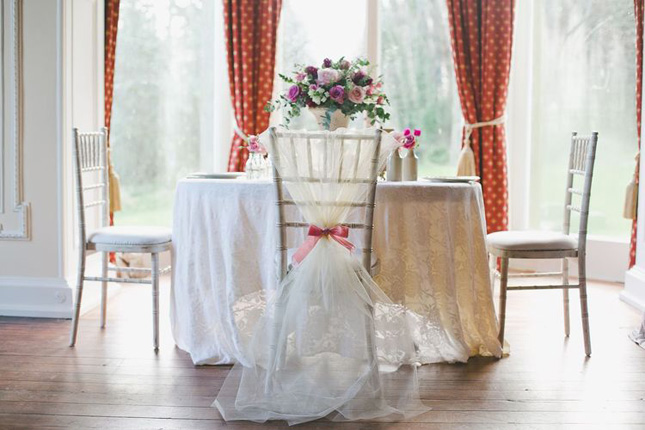 Photo: Paula McManus Styling Grace & Saviour
2. "I hate the chairs!"
If we had a euro for every time we heard this…we'd have a lot of euros. If you don't like the chairs at your chosen venue, the obvious answer is chair covers, but they're not to everyone's taste either. Hiring chairs is the way forward, but we know this can be a pricey business. This one, however, is worth it. Chairs are a very prominent part of the room (there are probably hundreds of the things!), so if the budget will stretch to it, hire pieces that you love. Try Frog Prince, Grace & Saviour, CaterHire or Chiavari Chairs.
Photo The Great Romance
3. "I'm worried that the venue will be full of non-wedding guests."
If the venue of your dreams isn't a private hire choice, there will be people on the grounds that aren't at your wedding – that's just a fact. However, this doesn't have to be a negative. Venues are used to ensuring wedding ceremonies are completely private and making sure that wedding parties get the very best treatment for the entire day. Passers-by will more than likely wish you well with a giant smile and you might find that it's actually quite lovely being the centre of attention for the day.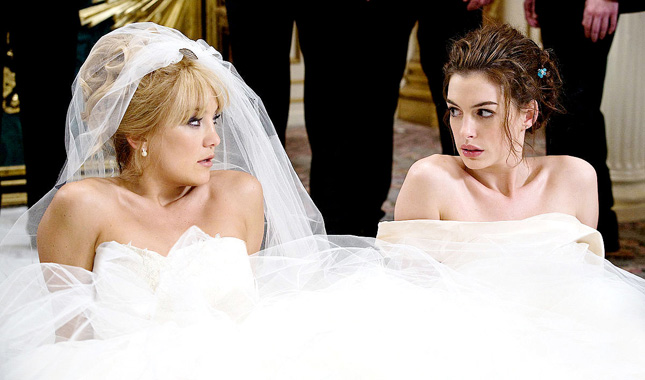 4. "I'm worried it will be the same as my friend's wedding."
If a friend or family member got married at the same venue, you might worry that your guests will compare your days. As much as this is unlikely to be true (they're your friends after all and will just be delighted to be there), you obviously don't want an identikit wedding. Speak to your venue about your concerns - there are usually many ways of switching things up and making it personal to you. Can you have your ceremony on the grounds instead of the dedicated ceremony room? Opt for long tables instead of round? Have a gourmet, buffet-style meal instead of the regular four course meal? Simple things like changing the running order will also separate your day from theirs. What about having your speeches right after the ceremony, during your drinks reception, for example?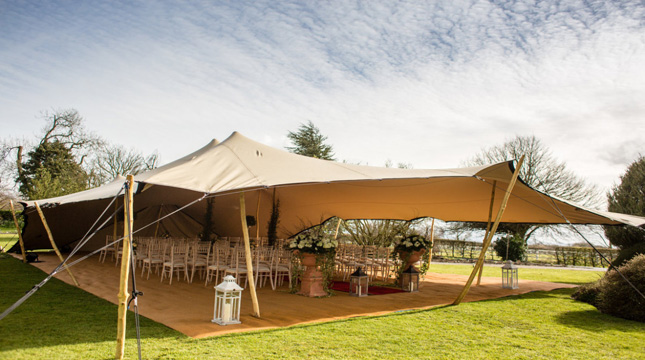 Image above: Extreme Structures
5. "It's not weatherproof."
So you've booked your venue because of the amazing outdoor space that you've seen in awesome real wedding images (on Confetti.ie of course!) and are concerned that your vision won't be realised if the weather doesn't play ball – a very popular concern. If your heart is set on an outdoor vibe and the indoor option at your venue simply won't do, consider hiring a stretch tent or tipi. Try Extreme Structures, LPM Bohemia, Tipi Faoi Na Realtai or Magnakata.