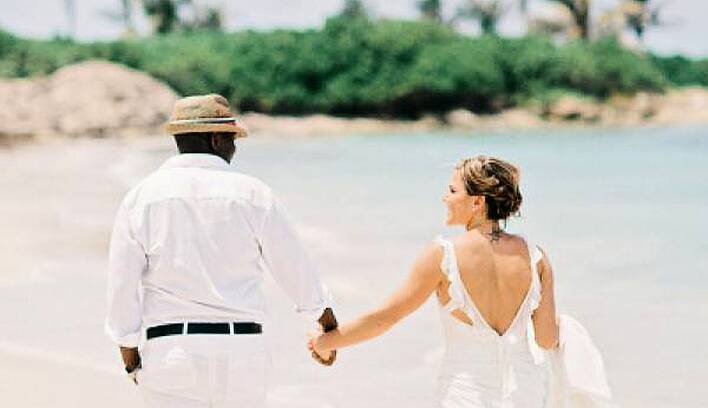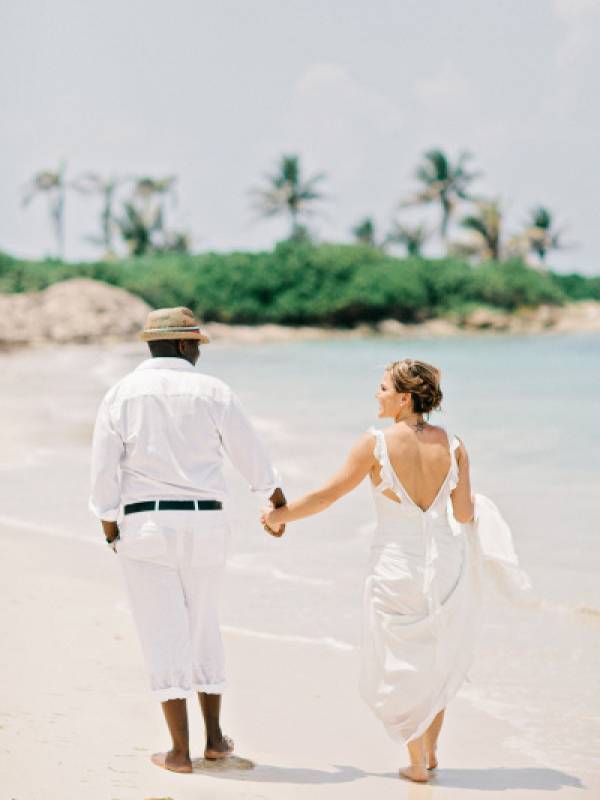 Today we're back with our destination wedding planning series, this week focusing on how you can incorporate Irish wedding traditions with those of your destination country. Freelance writer, blogger, and former destination wedding bride Rachael Kealy is going to stop in once a month and teach us everything we need to know about planning your destination wedding, starting with choosing your destination country! Last year, Rachael and her husband Anthony planned a destination wedding in a chateau in the south of France, and she's sharing her hard-earned wedding planning wisdom with us!
Destination weddings can be a curious thing; while couples want to get married abroad, many also want to keep their own Irish wedding traditions too.
This can mean that there is something of a culture shock for wedding couples and their guests. Many of the elements of weddings that we consider to part and parcel of an Irish shindig are difficult to organise, or even frowned-upon abroad. Similarly, weddings abroad are often culturally very different, so your suppliers or vendors will be working within their usual framework.
For example, many warmer countries hold their weddings later in the day, to avoid the most intense heat. This means a late supper, often going on until the wee hours. At one Mediterranean wedding I attended some years ago, we were served our eighth course after midnight!
For our own destination wedding, it took six weeks and numerous emails to decide on the menu. Our chef had to carefully balance a traditional French wedding feast with the equally traditional Irish palates of our guests. It was worth the effort however, as our guests were delighted to sample the best of French cuisine, without feeling too overwhelmed by lots of new or unusual ingredients.
Similarly, I was very surprised to be informed that the idea of 'afters' is actually 'befores' in the South of France. Guests who aren't invited to the full wedding are encouraged to attend the champagne reception, and then leave before dinner. More familiar with the Irish concept of 'afters', I struggled with this idea, but my French guests were quite used to it and happy to oblige.
Sometimes using ex-pat suppliers is a good way to ensure that some of the more important traditions are maintained. An English lady helped satisfy my preference for a tiered cake instead of croquembouche. Also, if it's at all feasible, consider flying your own priest or celebrant out with you – the ceremony is the most important part of the day, and you may find a local celebrant will follow a different order of service, or use different vows, etc.
Depending on where you are getting married, there may also be a somewhat relaxed approach to timing, which can add immeasurable stress on your wedding day.
The best way to prevent this and indeed any culture shock is to discuss your needs with your suppliers, long in advance. Sit down with your venue managers and explain what your vision of a wedding is, and make sure that they are aware of what is important to you. The best destination weddings marry the best of both cultures, ensuring you and your guests have an experience they'll never forget.
For more in our series on destination wedding planning, Rachael schools us in destination wedding costs and choosing your destination location.
Image: Style Me Pretty