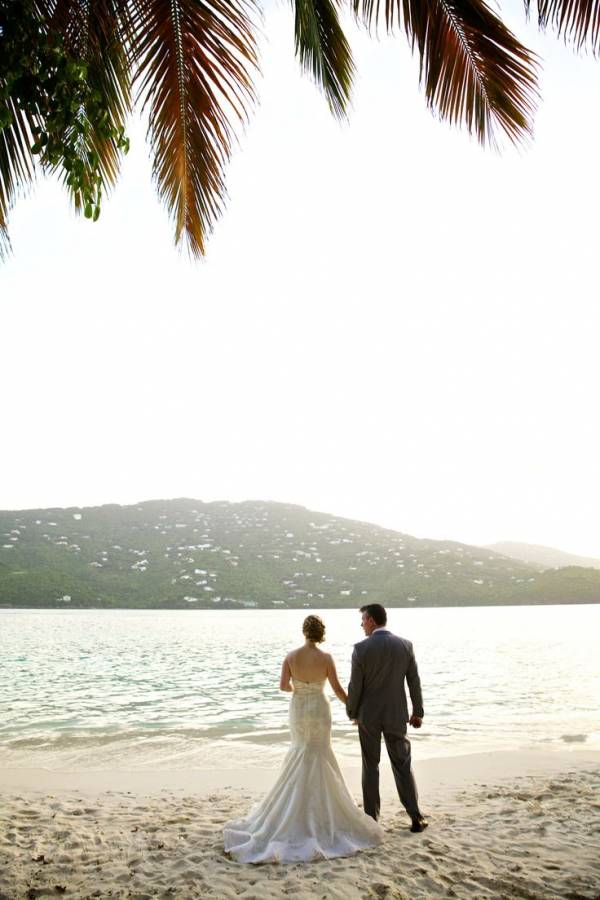 Today we're back with our destination wedding planning series, this time focusing on the logistics of getting your guests and your dress to your destination wedding! Freelance writer, blogger, and former destination wedding bride Rachael Kealy shares her hard-earned knowledge with us today!
Logistics are possibly the least sexy aspect of planning a wedding, coming fairly low on the list of priorities for most brides. However, if you're planning a destination wedding, they're a sticky but critical part of your overall plan.
Travel
If you're getting married abroad, travel options are probably the first thing you'll check. Before you even book a location you'll need to know if flights or ferry routes are available, if they're direct, and if they're going to be prohibitively expensive. This can make for a frustrating few months while you wait for airlines to release flights or confirm routes for the coming year.
Advance Notice
In order to give your guests the best possible chance of booking an affordable, convenient travel option you'll need to let them know the details of your wedding as early as possible. We used a wedding website company from the US, which for a small monthly fee hosted all the nitty gritty details of our wedding, including suggested airlines, routes and accommodations. Our guests were then free to examine the options and see if they could make it.
Shipping
Since the introduction of Pinterest, no wedding is safe from an array of specialised accessories or personalised décor. Whatever their personal taste, most brides will include items such as candles, favours and printed stationery. Shipping these items to your wedding destination can be difficult, with all the associated costs and customs regulations.
Compare prices online and ask about discounts; some private companies offer lower prices for slow delivery and An Post has special rates for books, for example.  You won't be able to send items such as alcohol by post. Depending on your location, you could actually save money by filling a suitcase and physically flying with the items.
Legalities
Before confirming your location, make sure to check access details with the relevant authorities. Do you need a visa to travel to the country? Will some of your guests? Are there any other requirements? For example, if you're getting married in the US, make sure your guests are aware of the ESTA rules. You certainly don't want anybody to be turned away at the airport.
The Dress
After the rings (and for some brides, before the rings!), this is likely to be the most important item pack for your wedding. Depending on how far you have to travel, this can be a challenge for destination brides. You'll obviously want to carry it with you onto flights rather than risk it being lost in the hold. However, if it's quite big, some airlines will insist that you put it in as packed luggage or even buy an extra seat for it. Do contact them in advance so that you're not caught unawares.
In terms of packing the dress, ensure it's secured in a heavy-duty waterproof bag, ideally one with plenty of space. For my wedding, my Mum flew with it as carry-on luggage with Ryanair. This meant we had to roll the dress carefully, with layers of tissue paper. However, after a day or two hanging up near the shower (the steam helped) it was wrinkle-free and perfect for my wedding day. That is, until that glass of red wine at 4am...
Thanks, Rachael! So, what do we think brides? Are you ready to pack up and get the show on the road? Or does it sound too daunting? We'd love to hear from you!