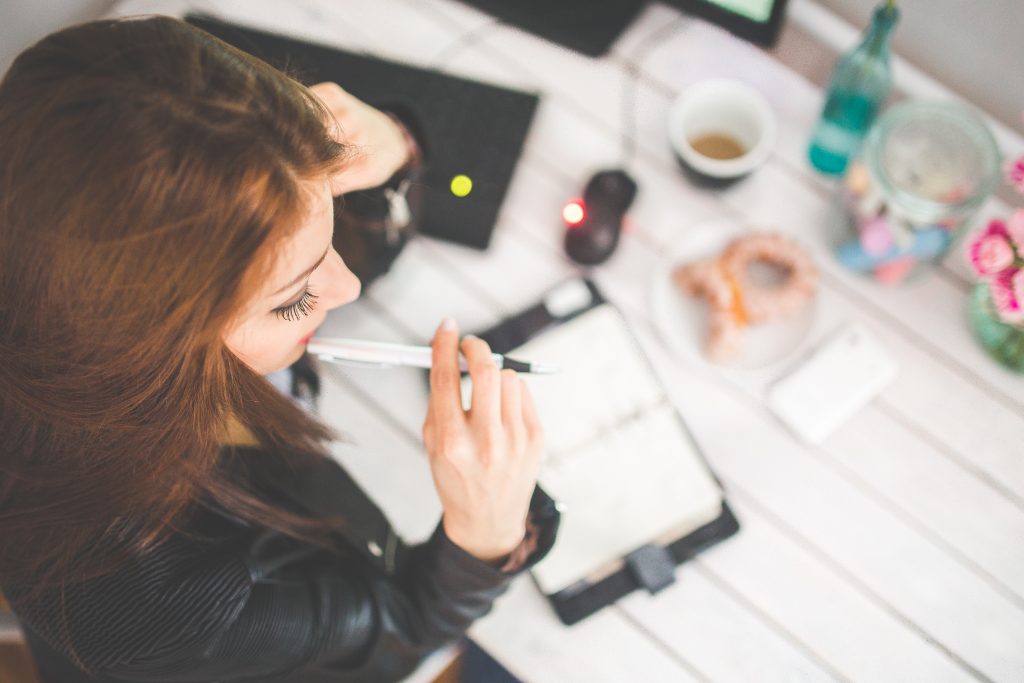 Planning a wedding is no mean feat. It's easy to get carried away with the smaller details, especially when it comes to cost. Overspending on things like decor, dessert bars and photobooths is all too common. In order to keep these pesky costs to a minimum, we've complied some of our best budget busting tips to cut costs on your wedding.
Chose a venue with it's own décor
There's a lot to be said for choosing an already beautiful venue – less work for you and more money in the bank. Woohoo!
Ask for help
If you do decide to decorate your own venue, draft in the help of family and friends. Free labour for the win!
Take advice from been-there brides
Get your married gal pal's advice about what to splurge on, what's not going to feel important on the day and what to forgo altogether. They know what they're talking about, so trust them.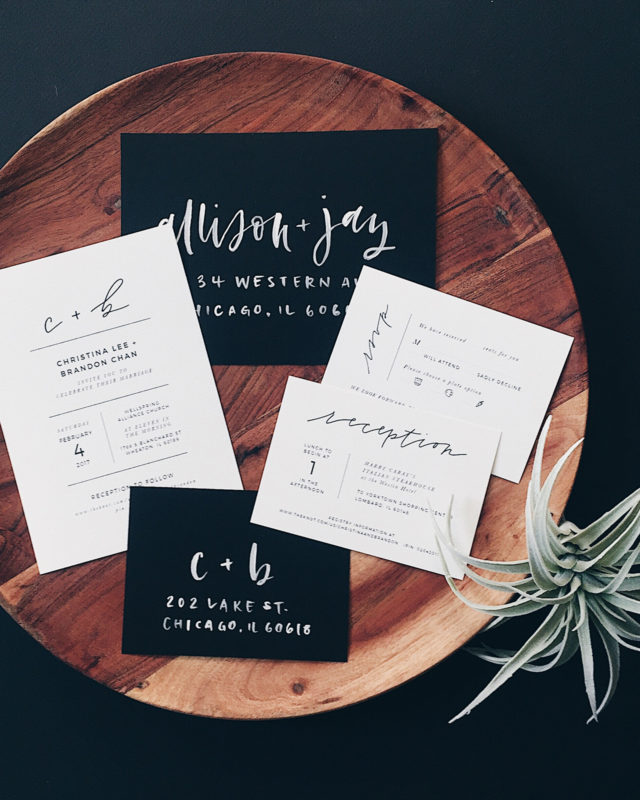 Image: Grace Niu
Be brutal
Do you really need to invite the whole office? Be brutal. Invite them to the next day celebration or have a couple of key work representatives at your reception. They really won't mind.
Ditch RSVP cards
Opting for email RSVP will firstly save on stamps – a hidden cost that's often overlooked. You'll also be less irritated when some people, inevitably, don't get around to sending them back. Set up a designated email address for all things wedding-related so you won't miss an RSVP.
Double the flower-power
Make your flowers go the extra mile by bringing your church or ceremony blooms to your reception. Your ushers are often good people to hit up for transporting duties.
Make use of sales
Deciding on a colour scheme early on can save you time and money, especially when shopping for your bridal party. After all, it might be difficult (and expensive!) to source three sparkly gowns for your Christmas wedding if you're shopping in July, but you might get them for a steal the January before.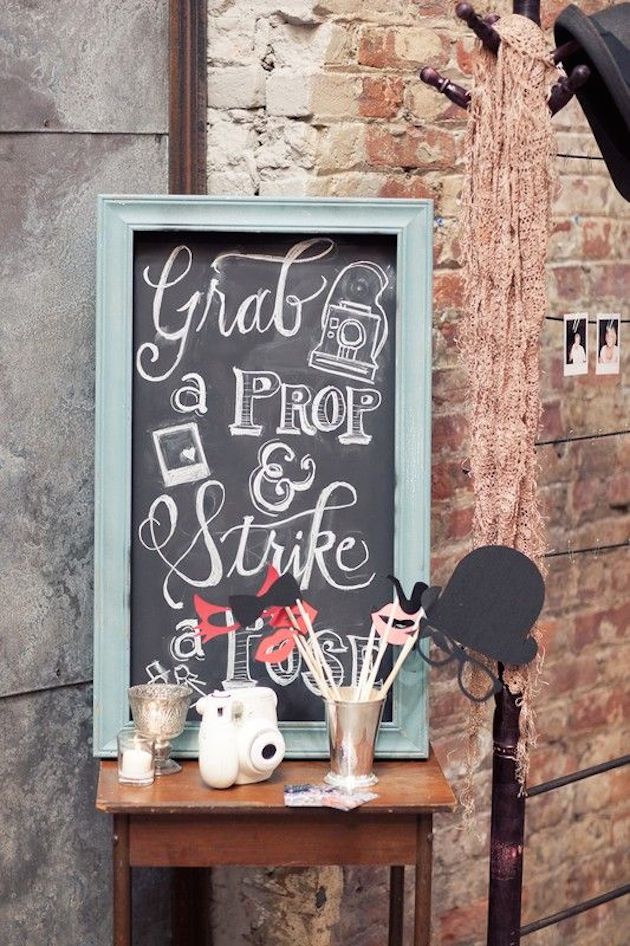 Image: Rima Brindamour
#SelfieStation
Making your own selfie station or photobooth is a great way to save and good fun for your guests. Create a hashtag to see your wedding through your guest's eyes.
Prioritise
Are you happy to go without a wedding booklet? Then do it. Don't get too caught up with what's deemed traditional and only pay for the things you really want. Make a list, and rank each items by importance, don't stress about the ones lower down the list. You certainly won't care on the day.
Spend on the party – not on the party!
Asking your bridesmaids to pay for their own dresses, instead of buying you a wedding gift, is a great way to save some money.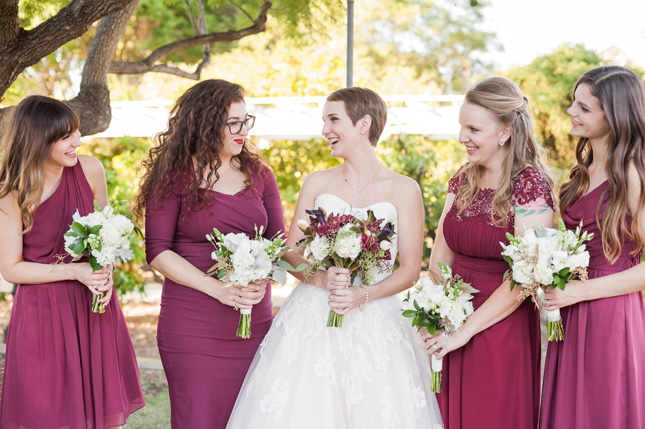 Image: Sean and Caley's wedding, shot by Magic Lantern Photo Studio
Think value for money, rather than cost
When it comes to your shoes, bag and bridal party, don't be afraid to combine highstreeet pieces with more special items. Adding some clever finds into the mix will save you a fortune and feel very satisfying.
Getting married and having your party in one place doesn't just save on wedding costs, it might cut your flower and décor budget instantly too.
Throw tradition out the window
If you don't fancy paying for a large sit-down meal, why not try something a little more unusual? A gourmet buffet always goes down a treat, or what about large dishes, placed in the middle of the table for everyone to tuck into? Whatever you enjoy to eat, chances are, your guests will too. Your vibe attracts your tribe.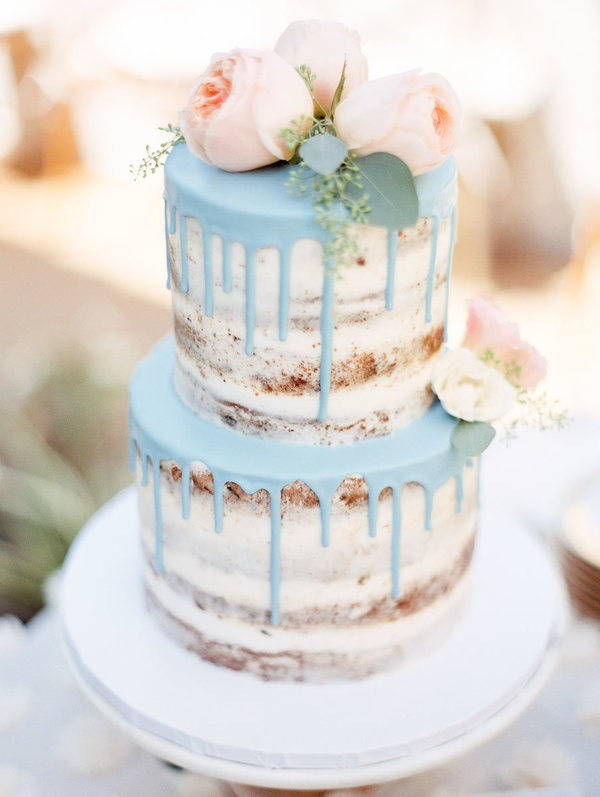 Image: Lucy Munoz Photography
Desserts – spelled backwards is stressed
Don't stress about dessert. By the time dinner is done, your guests will be happily stuffed and more interested in the sparkly stuff. They'll be more than happy with a nibble on that gorgeous cake you've splashed out on later on in the night.
Raise a toast – with wine!
Instead of paying for Champagne or everyone's choice of drink for the toast, just keep the wine flowing. It's no longer 'the done thing' so rest assured that you're guests aren't expecting it.
Get the gift of a honeymoon
Have all the kitchen appliances you could ever need? Why not gently suggest that your guests put money towards your honeymoon? Check out sites like myhoneymoon.ie.