Irish makeup artist, blogger and model, Tara O'Farrell married her long-time love, Daniel Anderson last year. We caught up with her for the low-down on her dreamy honeymoon in Sorrento, Italy.
So why did they choose Sorrento? Apart from the crystal clear waters and year-round great weather, being situated on the Amalfi Coast, gorgeous towns and villages, just begging to be explored, surround it. "We spent a long time looking at honeymoon destinations but the idea of a remote island or resort didn't appeal to us. We decided on the Amalfi Coast and specifically, Sorrento as it's near Capri, Positano and Naples, so we had the option to do a little bit of exploring from there," Tara remembers.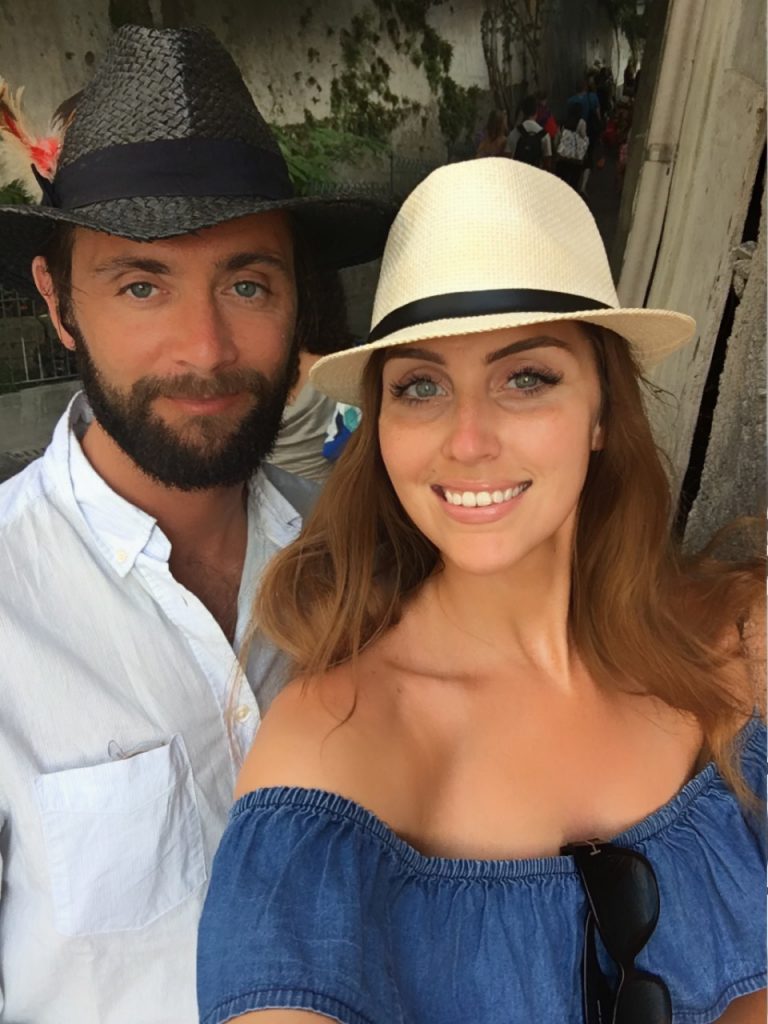 Sorrento definitely has something for everyone. "A lot of people we met said they come back every year, so that's saying something. The one thing I will say about Sorrento is that you would never get bored; there's so much to do for both families and couples. It's also quite lively at night, if that's what you're into," says Tara.
While most hotels along the Amalfi Coast offer spectacular sea views, Tara and Daniel stayed in the beautiful five-star Grand Hotel Capodimonte. "It was such a lovely hotel - the pool area is amazing, complete with probably the nicest view of the coast and the food is gorgeous. The room was smaller than I would have liked, but then again, I was told to expect that when booking a hotel in Italy," Tara said.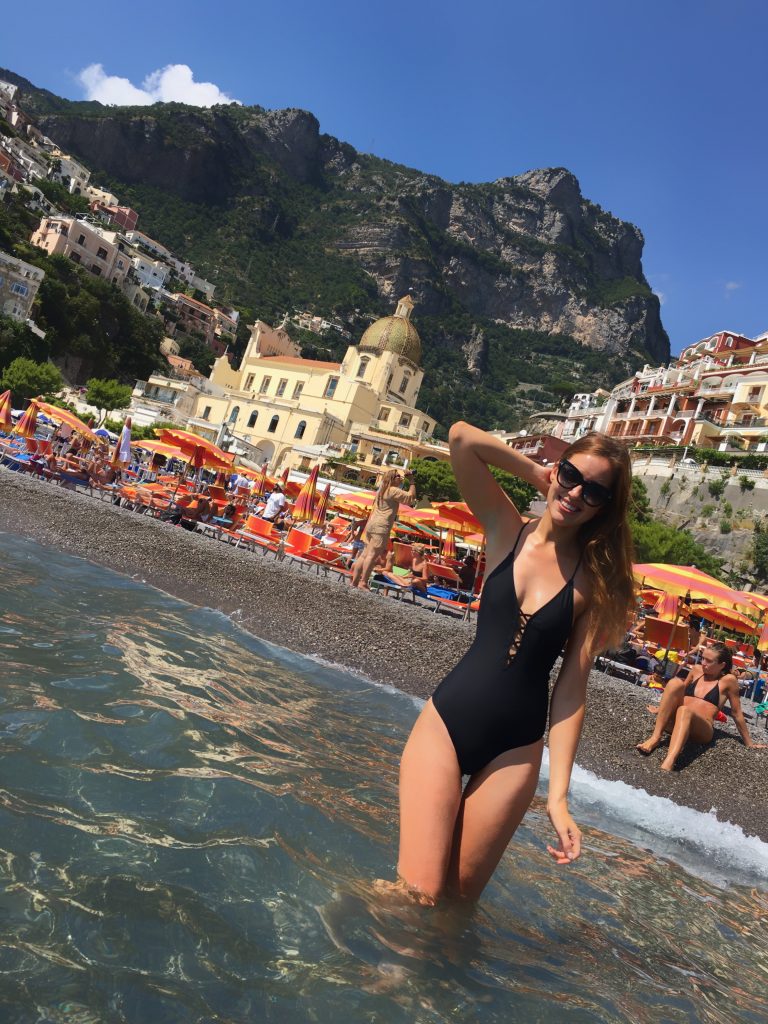 Tara and Daniel did a bit of traveling around while on honeymoon, visiting Positano, which they loved. "If you're staying in Sorrento, I would definitely recommend going to Positano. We went one day and loved it so much that we went back the day after - it's a definite must-see, with its stunning views and beautiful restaurants."
If you're looking to do a lot of relaxing and a little exploring on your honeymoon, then Sorrento may be right up your street. "It was such a relaxed holiday, but we did spend one day exploring in Capri. The island itself is nice but very expensive - the highlight for me was the boat trip around the island. The sea was extremely choppy (and I did fear for my life at one point), but it was exhilarating," laughs Tara.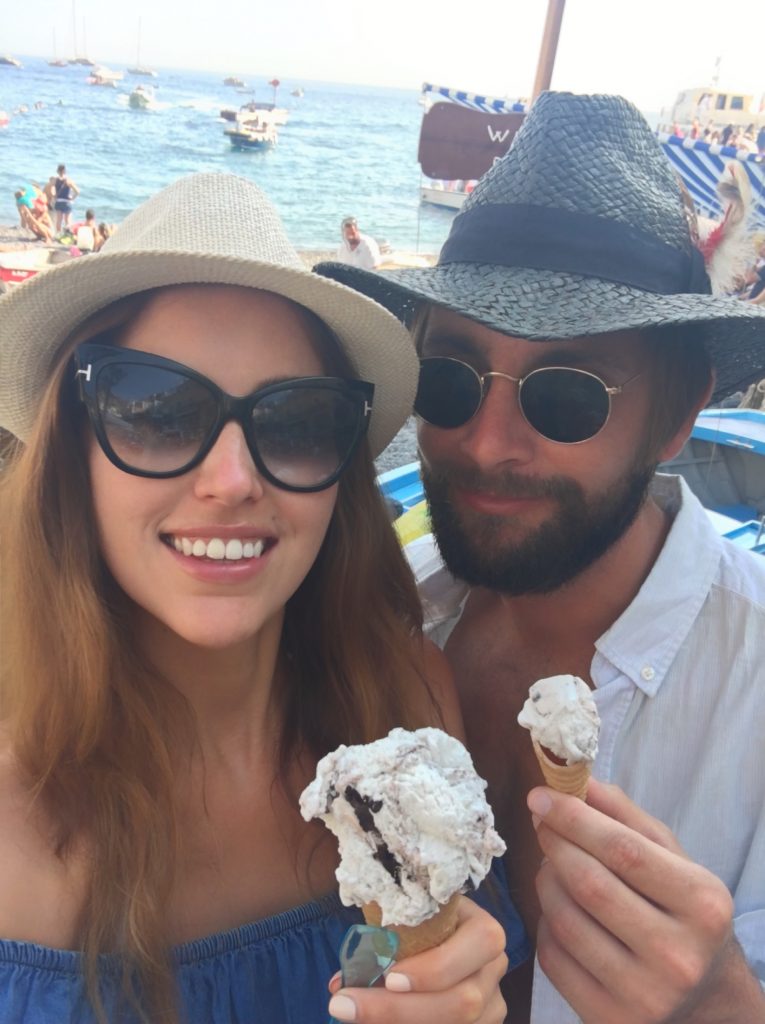 Italy is generally a very romantic country, so it's no surprise that it's popular amongst honeymooners. "Our honeymoon was my first trip to Italy and I have fallen in love with the country – it's hard not too. The people are so friendly and charming and the food is obviously amazing. It was by far our most romantic holiday and it has nothing to do with the fact that we were on honeymoon, Italy is just such a romantic place."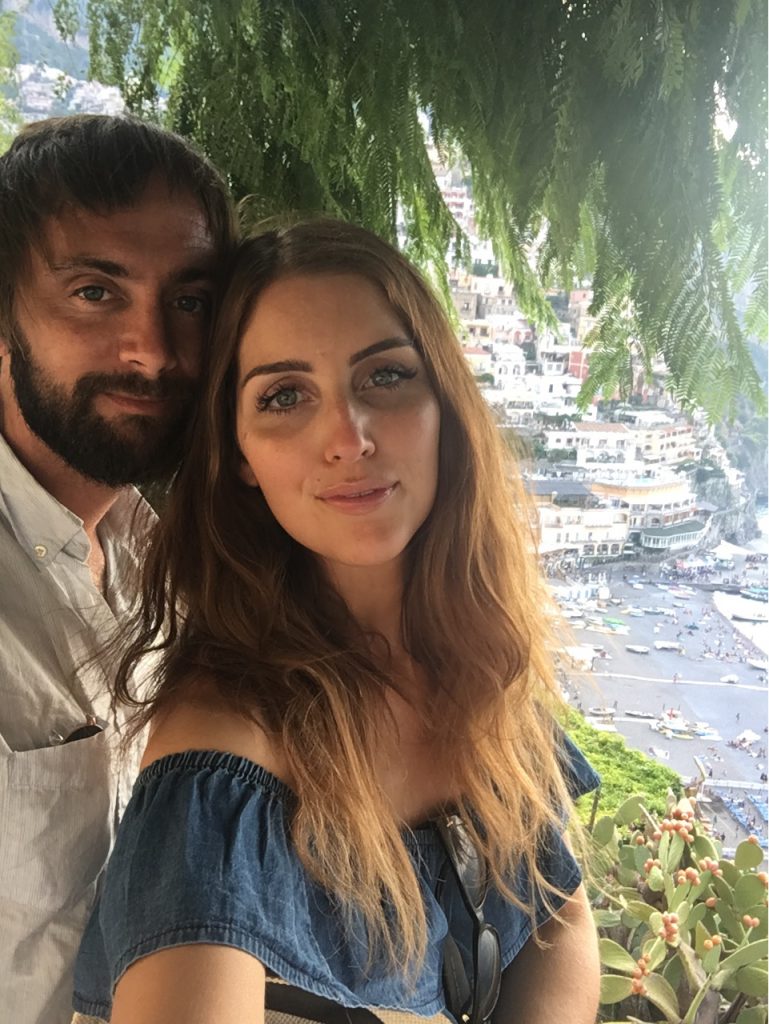 Tara O'Farrell's Top Honeymoon Tip? Live like a local!
Bus it – they work out far cheaper than getting the train or the boat.
Don't fall into tourist traps – search for some little restaurants off the beaten track and you'll find that they're generally nicer and much cheaper, too.
You can find more about Tara O'Farrell on her blog, or catch her on Facebook or Instagram.