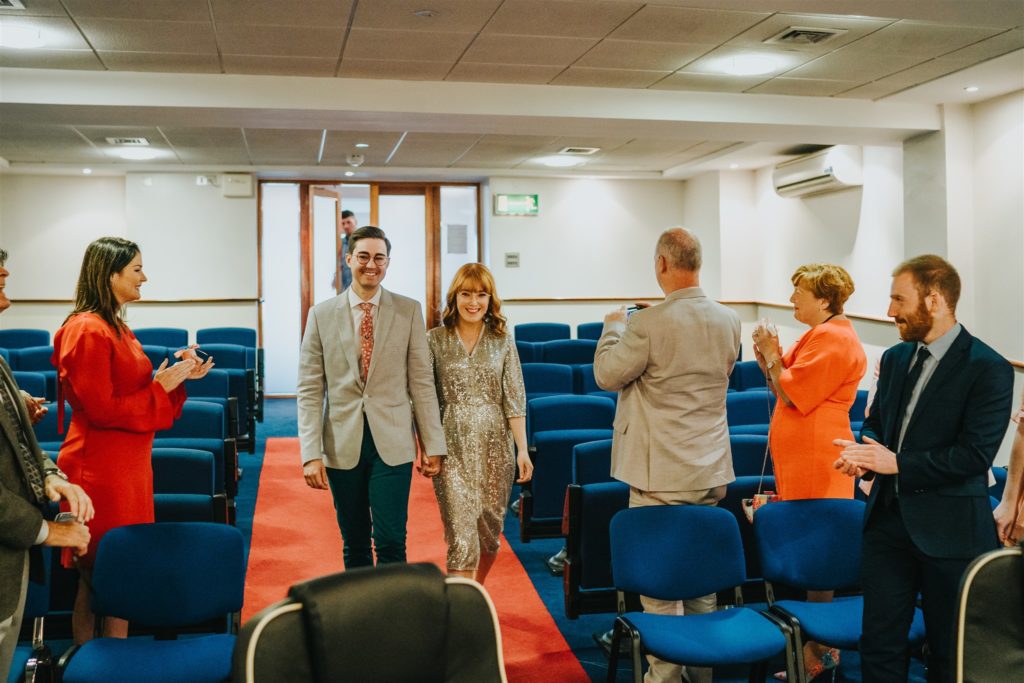 As the trend moves away from church wedding ceremonies, couples are exploring a range of different options. Many are opting for a ceremony at their reception venue, which can be a lovely way to keep things all in one place, but when I got married last month, we ended up choosing to do our legal ceremony separately entirely to our wedding day ceremony.
When we were initially looking at venues, some of them weren't licensed to host wedding ceremonies, which meant our best option was to have a legal civil ceremony and then a symbolic ceremony on our wedding day. Don't panic if you've booked your ceremony in your reception venue though - if your venue advertises a ceremony space, they are likely licensed.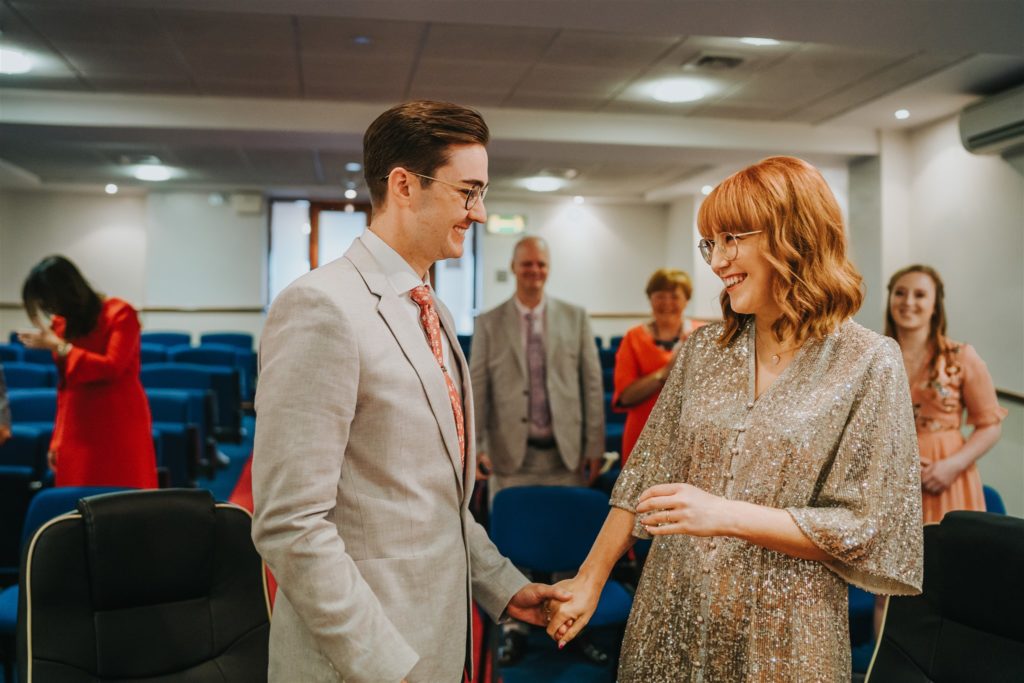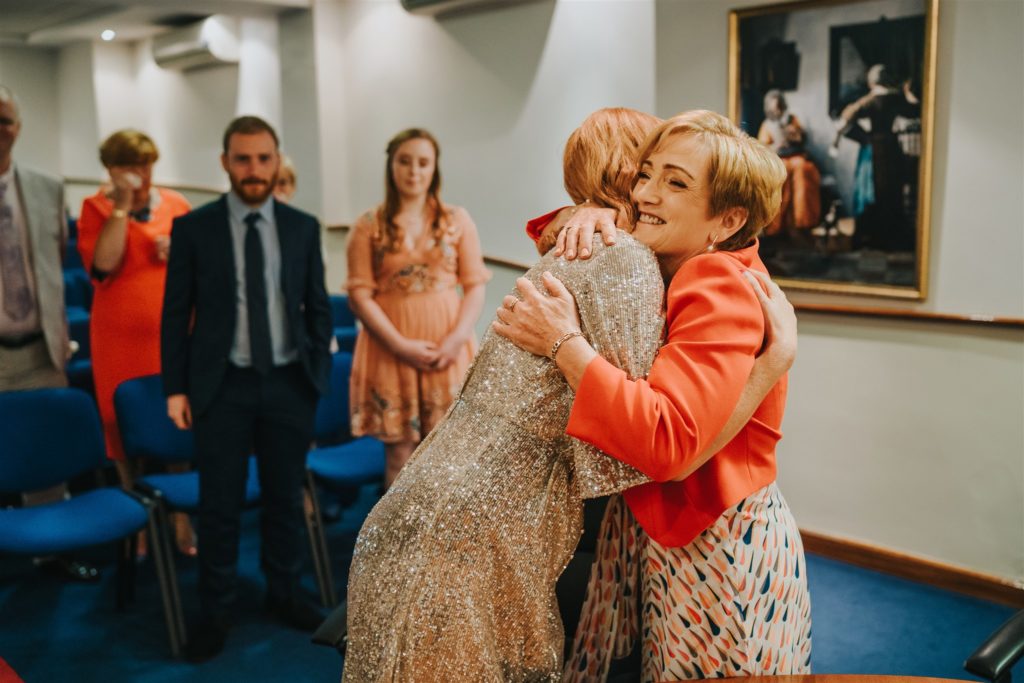 We ended up booking a venue that could host wedding ceremonies but we had already fallen in love with the idea of one of our friends officiating a much more personalised ceremony on the day of our wedding. A friend or family member can't legally officiate your marriage (unless they're a registered registrar with the HSE), so we still needed to do a civil ceremony first.
Having done the civil ceremony first, we would be free to do or say whatever we wanted as part of our wedding-day ceremony, and of course, we could have whoever we wanted to officiate.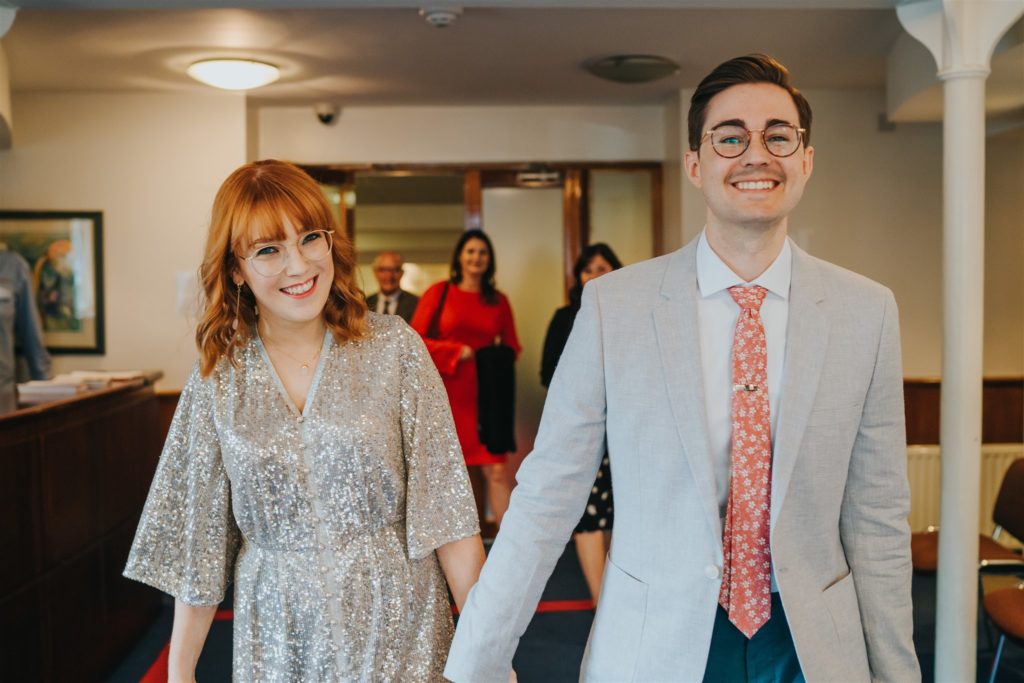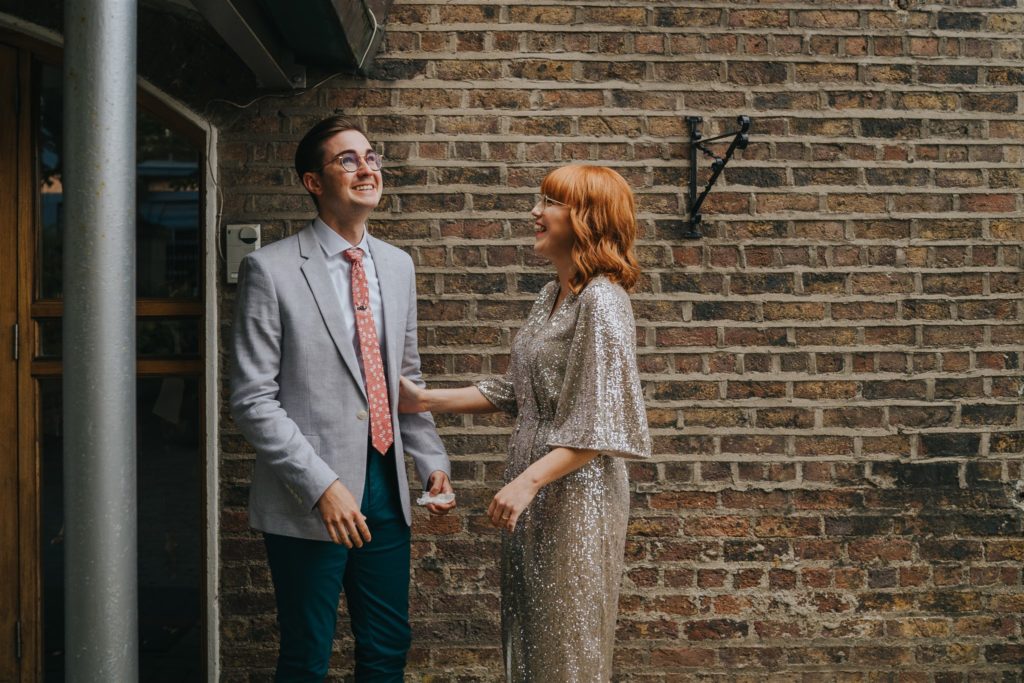 With that in mind, we wanted our wedding-day ceremony to feel like the real deal, and decided we'd treat the civil ceremony, which we booked for the Monday before our Saturday wedding, as a mere formality, or a warm up, when we booked it.
We weren't going to plan any special readings or music for it, and we were only going to invite our immediate families. Initially, our one concession to making a fuss of the day, was to book a dinner for the group that evening to mark the occasion. And some new outfits, of course!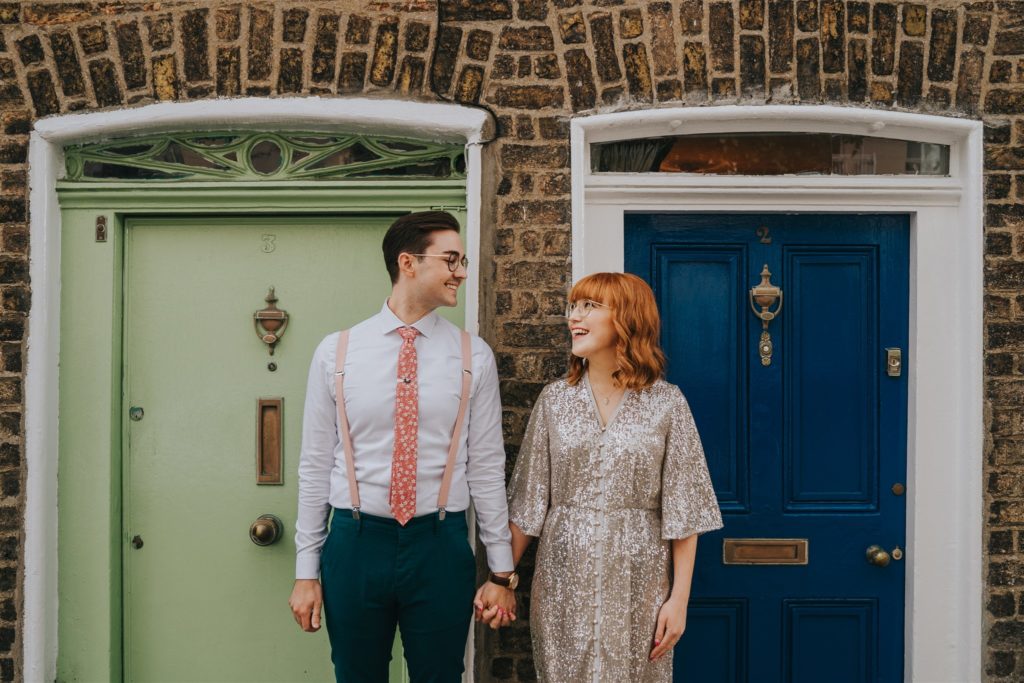 However, when a pal mentioned to me that she was booking a photographer for her own civil ceremony, it seemed like a brilliant idea. We loved the idea of a house party style wedding out in a country estate, but we also love the photos from city weddings - hiring a photographer for our civil ceremony would give us the best of both worlds.
We would have the big wedding on the Saturday, but we would also get some really gorgeous shots from our civil ceremony when we legally tied the knot, and we would get to run around the city and take some snaps in all our favourite spots. Those city centre portraits are easily my favourite part of city weddings, so it couldn't have worked out better.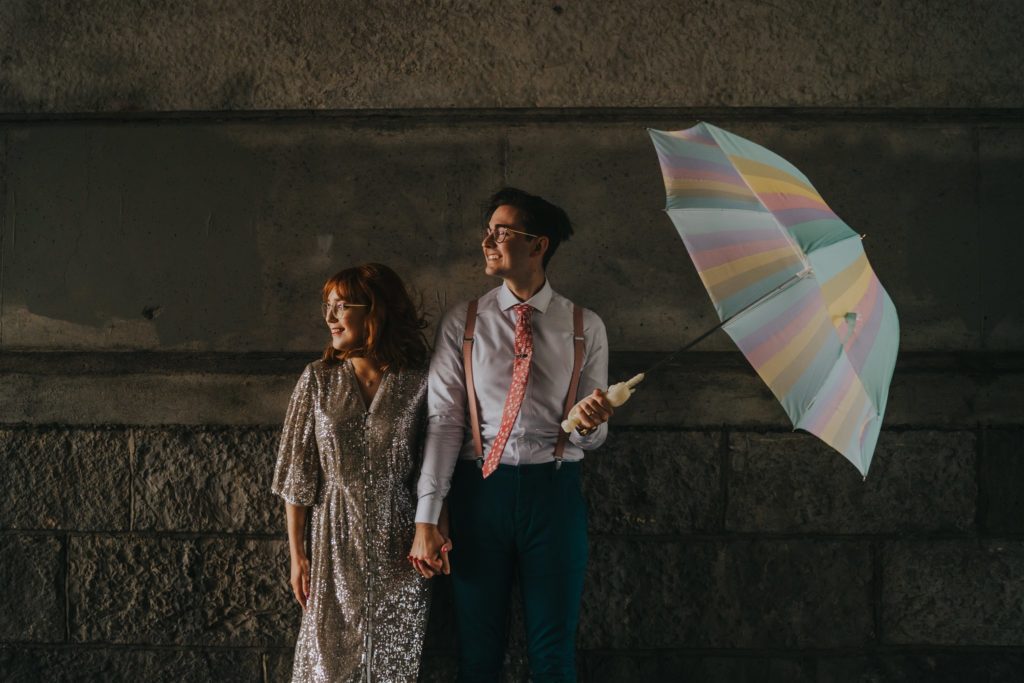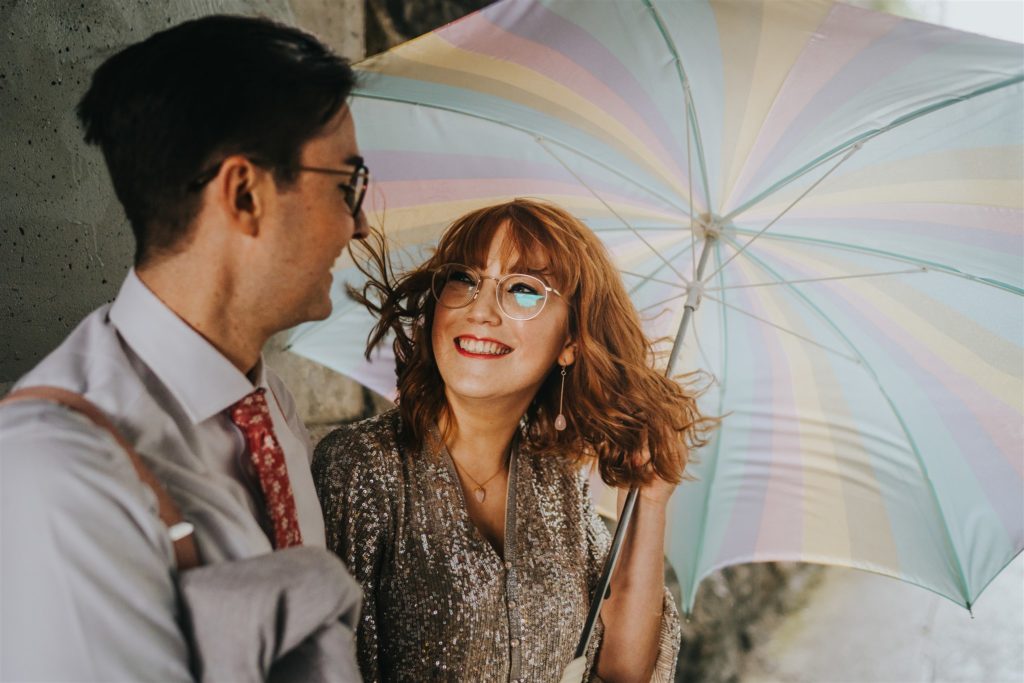 We hired the fantastic Mairead McDaid from Remain in Light Photography after a little research into photographers who specifically have shot city weddings really well. Choosing Mairead was a no-brainer for us - you just have to look at her Instagram and you'll spot some of the most gorgeous snaps not only from Dublin city weddings but from some fabulous London city weddings too. Girl knows how to work a city street pic like it's no big deal!
We didn't want this to turn into a whole other wedding, plus our budget for the actual wedding was already proving pretty tight, so we opted not to include getting ready or the dinner in our package. We booked Mairead for 2.5 hours - she suggested this would be the perfect amount of time for her to capture the ceremony itself, some family group shots after the ceremony, and then a jaunt around town for portraits.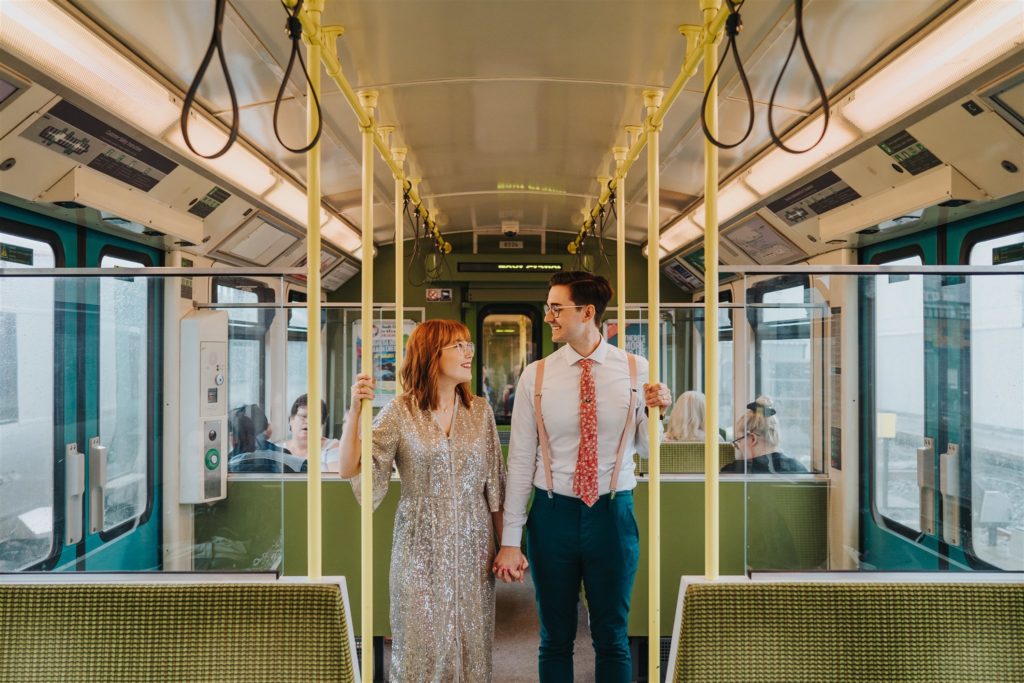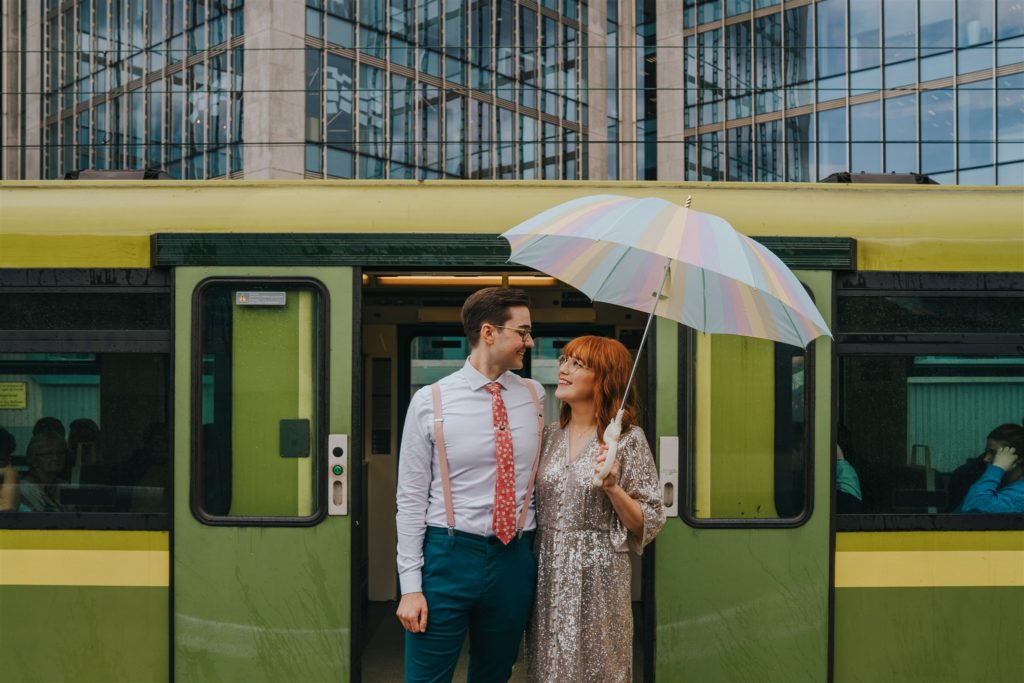 What we didn't know when we booked a photographer for our civil ceremony however, was how special and lovely the day would actually be. We didn't, as we had initially decided, add any frills to the ceremony, but that didn't stop it being hugely emotional.
It was super intimate, with just our families in the room, and though we weren't expecting it, saying the legal vows made it all feel real - we were actually getting married! Well, by the end of it, we actually were married.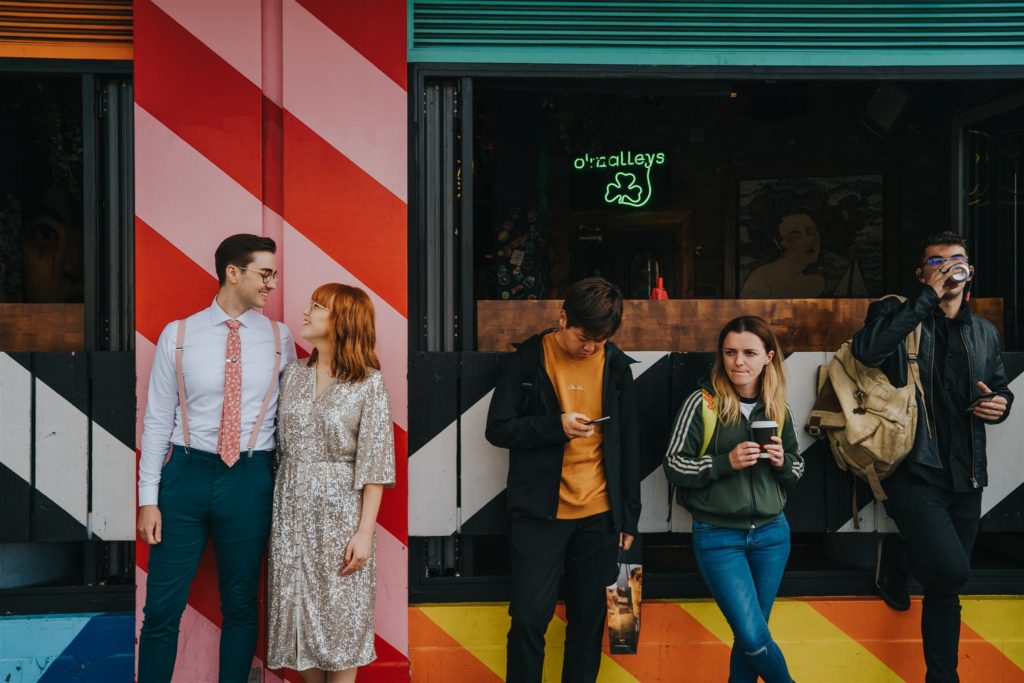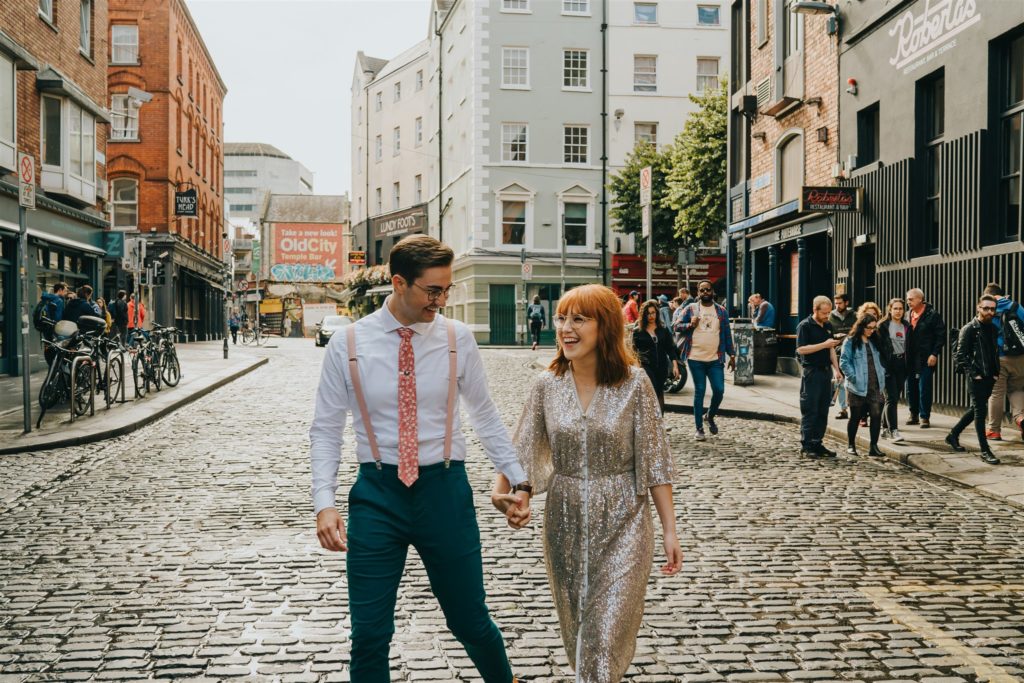 Sure, one of our family members could have snapped a few pictures during the ceremony, when we got the gallery back, it was really clear that someone could never have captured the same moments just on their phone, and without an experienced eye.
Not only that, but we got every combination of family photo outside the registry office - everyone was out in their finery, so why not take advantage? My now-husband's family live abroad, and so they have only met my family once before. We'll get very few opportunities to get the whole gang together, and even fewer where we'll be dressed up to the nines and in gorgeous light - those group shots are definitely going into a frame.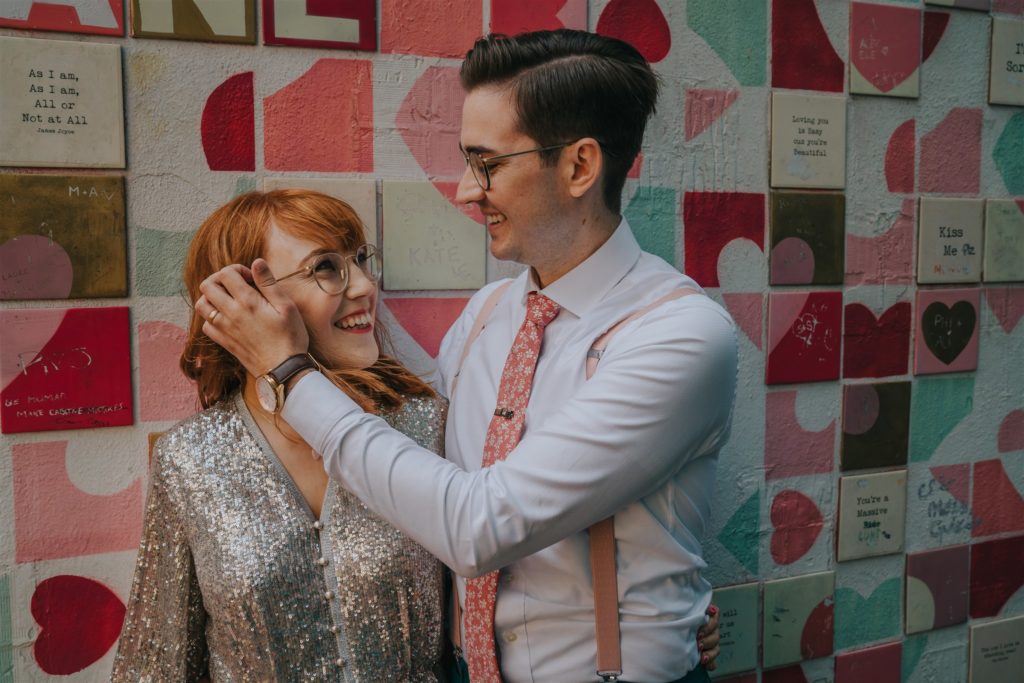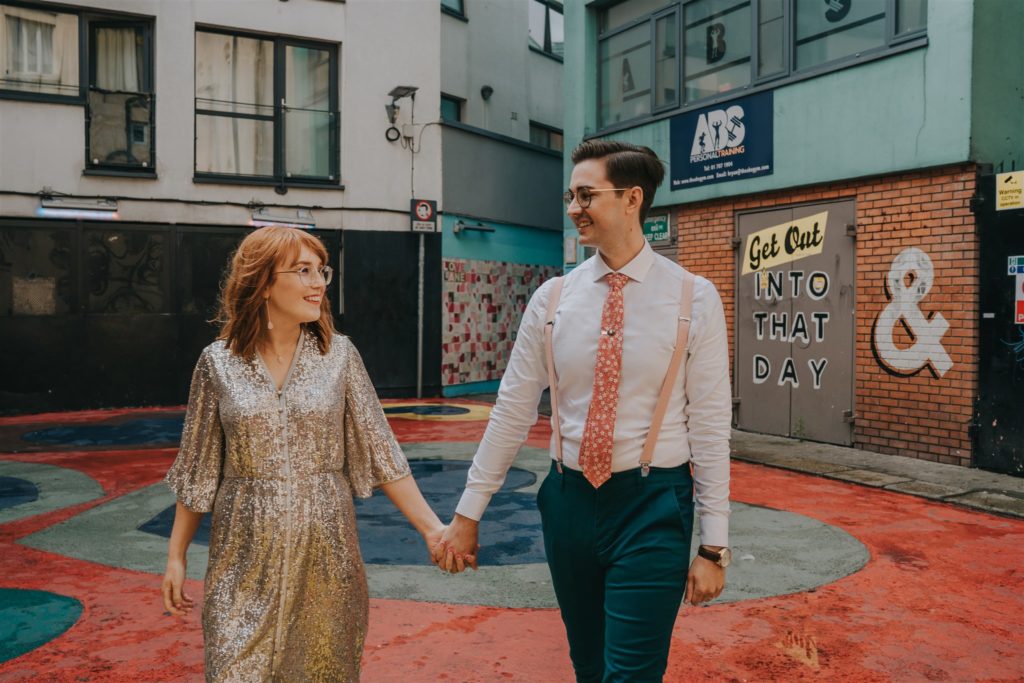 Plus, I've never seen anyone manage to get people in and out of groups for photos as efficiently and expertly as Mairead did - not a single grouping was missed out, it was all done and dusted in about 10 minutes flat. It didn't feel hurried at all, and even better - everyone has their eyes open and smiles on in all the photos. A near miracle with my family!
We had sent Mairead a list of city spots we wanted to include on our tour of the city, and she came prepared with a route taking in as many of them as she thought we'd fit in, taking into account where we would get the best photos, and even including some places along the way we hadn't even thought of, but she knew to be great photo opportunities.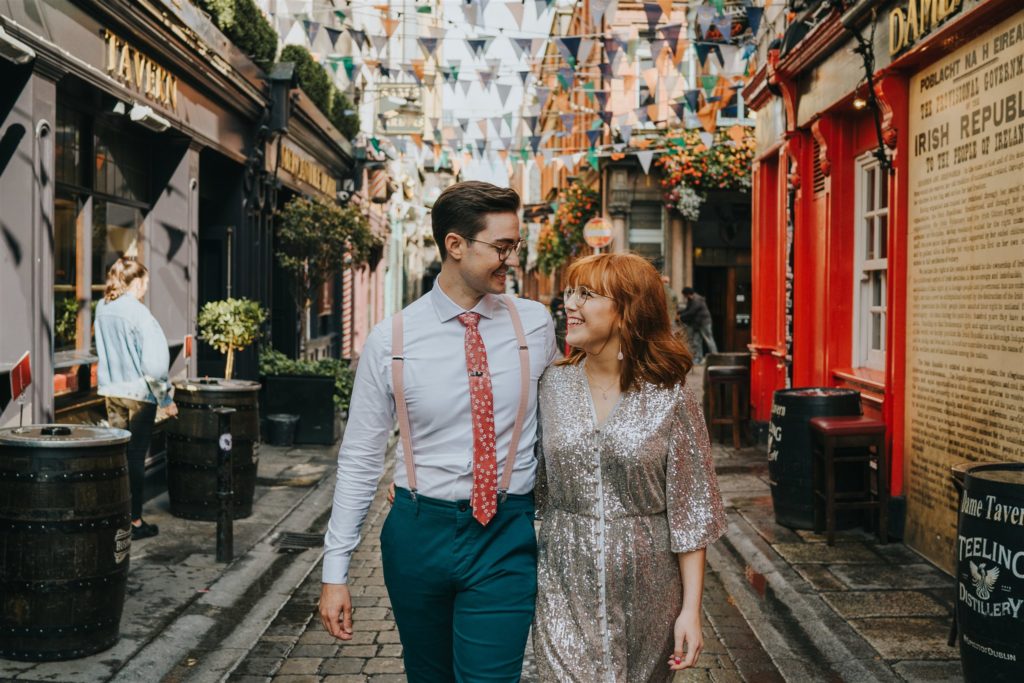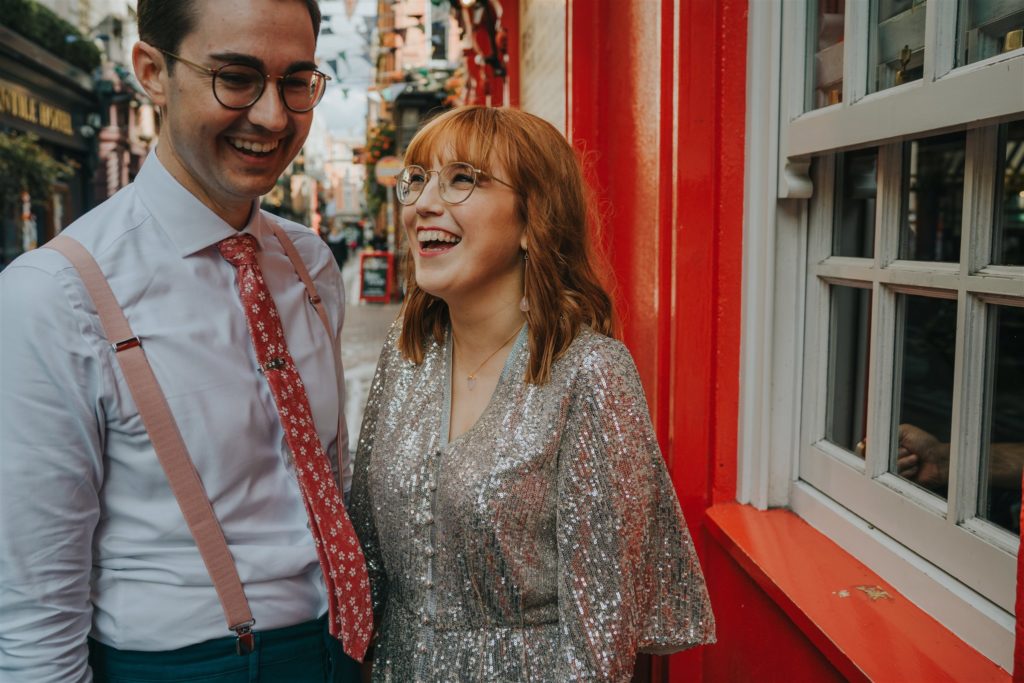 It was an ambitious list, and it really seemed like it wasn't going to be possible when five minutes after we stepped out of the registry office, the skies opened and a sideways-rain downpour so heavy hit that our umbrella was essentially useless and the only thing we could do was shelter under a bridge that was mere meters from the train station where we were supposed to be getting the Dart.
Mairead kept snapping anyway, especially once it looked like we were going to be stuck there for the foreseeable future. Some of those photos are amongst our favourite of the whole lot! In fact, she was a trooper the whole day - come rain or shine, she was going to shoot us! And if either of us spotted a photo opp along the way, she was happy to include it on the tour. It ended up that some of the spontaneous locations produced some of our favourite photos so it was brilliant to have that flexibility.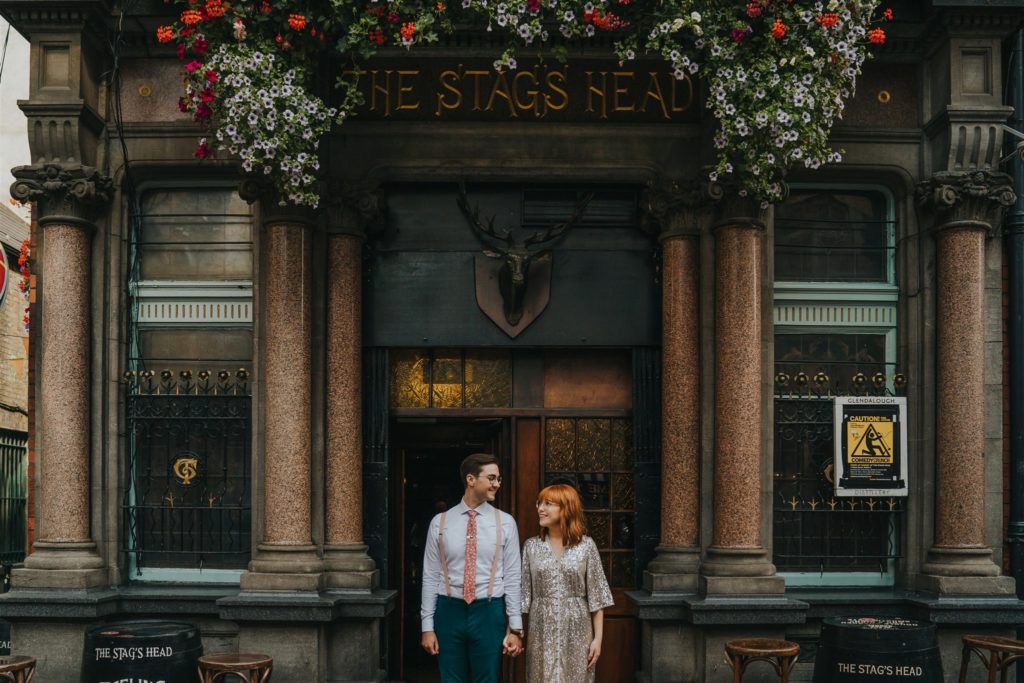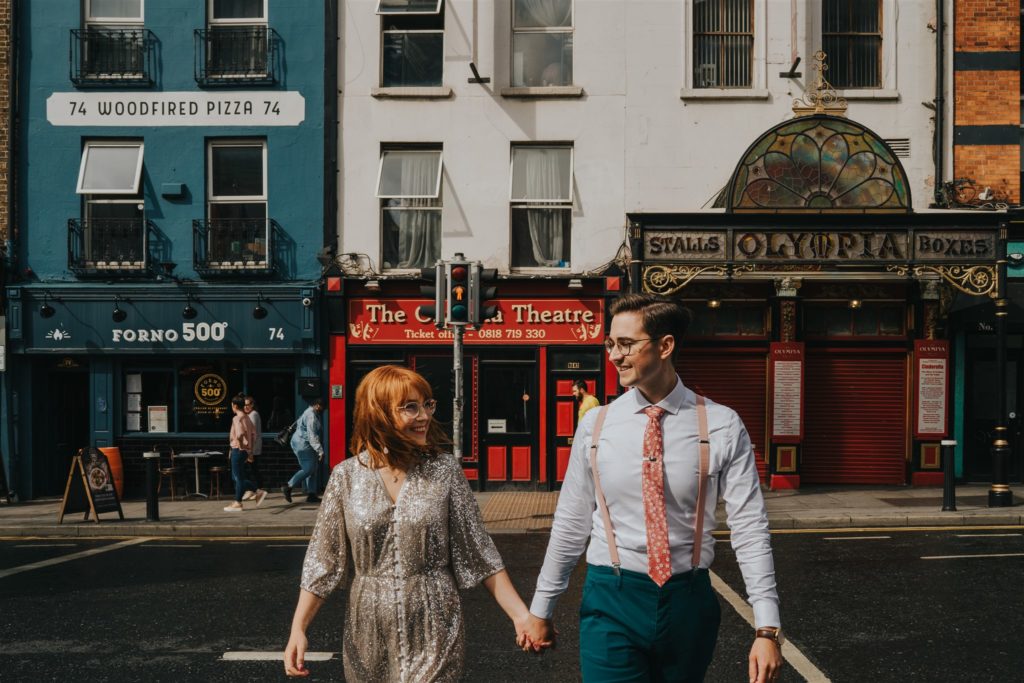 We laughed our heads off all day long, and had such a fun time running from place to place. In Dame Lane - in the most Dublin fashion - someone opened the window of a pub to tell us to 'Gerrup outta dat' as we posed in the middle of the crowds, while we made best friends with two locals in The Long Hall, where we stopped for the dream combo of pints and crisps.
It was such a treat to knock around all our favourite spots, and we even managed to snap a few pictures with our apartment in the background, to show the grandkids one day.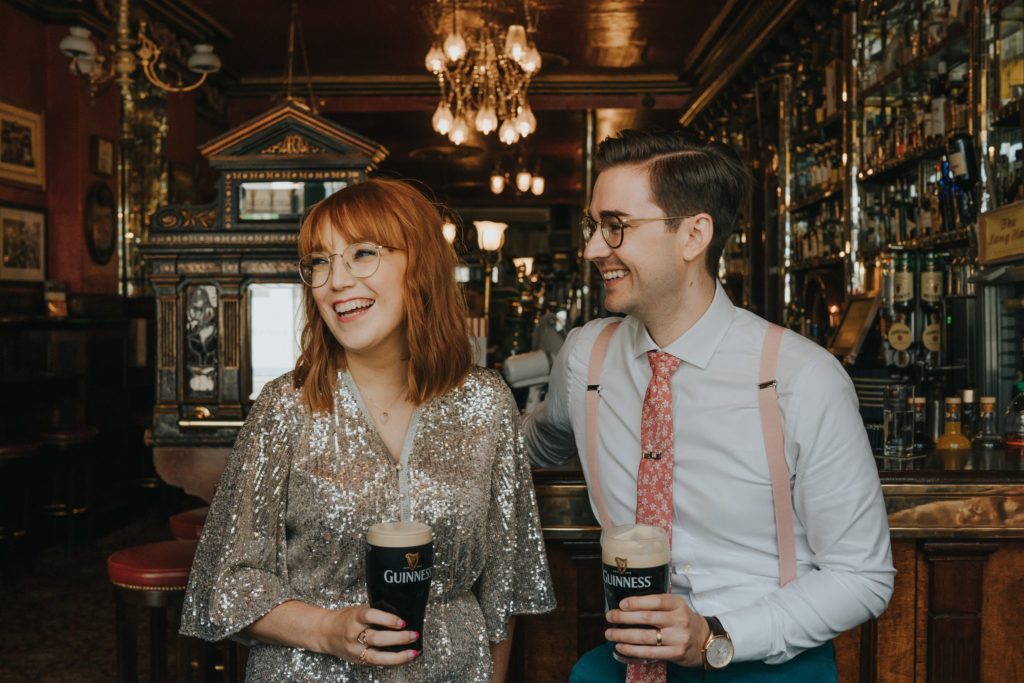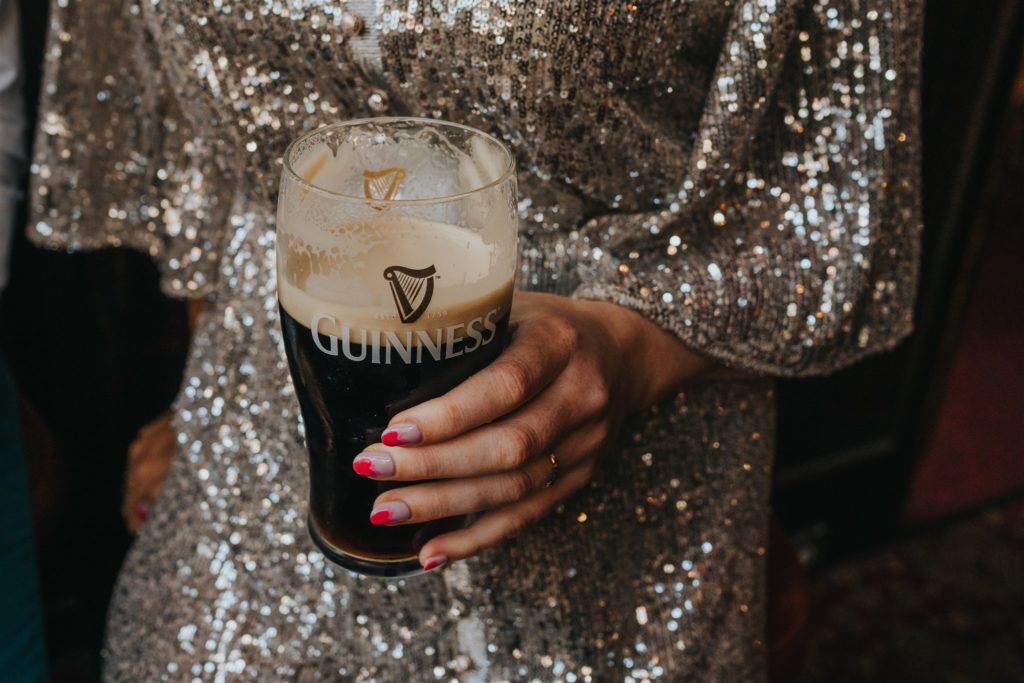 When we were planning our civil ceremony, we were thinking of it as almost the opposite of The Big Day, but it turned out to be just as important, possibly a little more emotional, and definitely equally as memorable as our 'official' wedding on the Saturday. The whole wedding week was such a complete blur, with so much going on, that it's amazing to have these photos to remember the day.
We truly got the best of both worlds, and we are so grateful to Mairead for capturing it so beautifully. These are definitely photos we're going to treasure forever!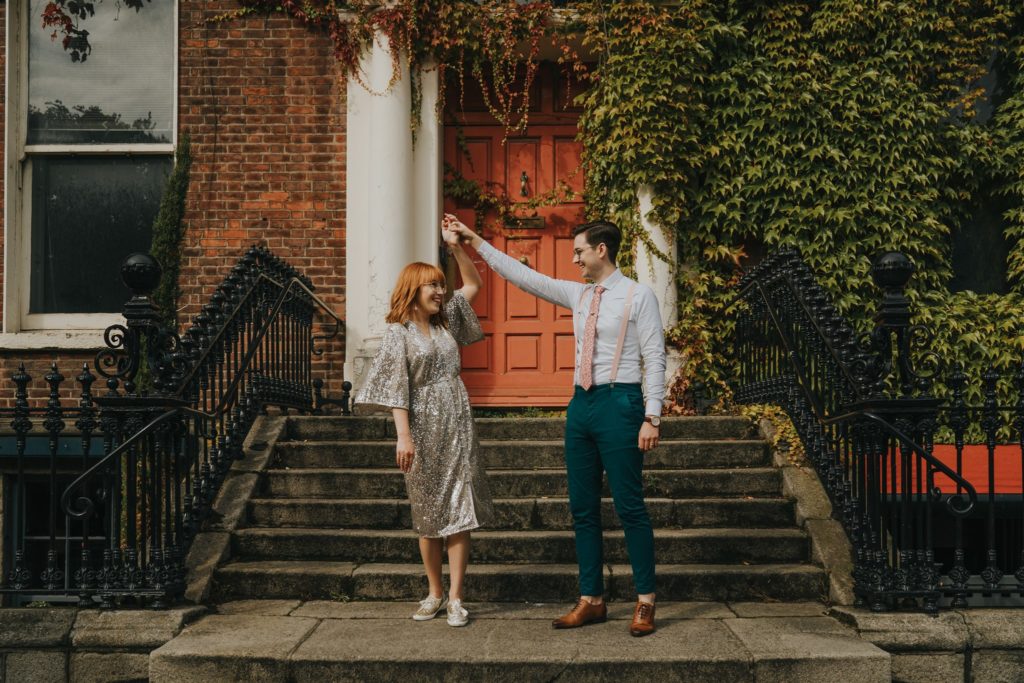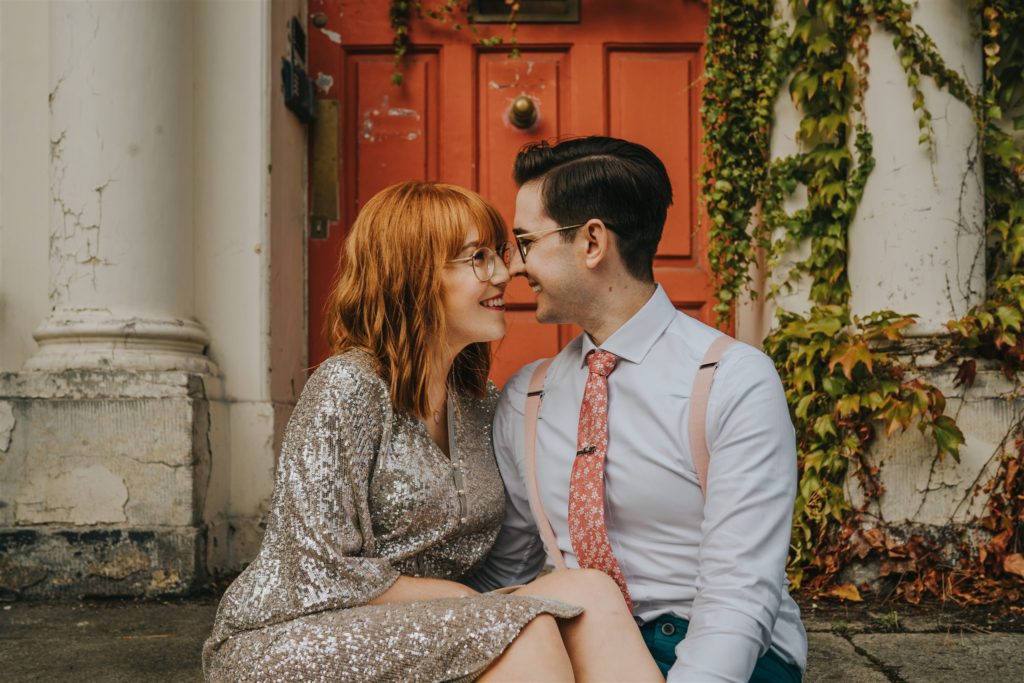 For more information about Mairead McDaid, visit her website or check out Remain in Light Photography on Facebook and Instagram.