If the requisite 'prosecco and dancing' is as far as you've gotten with your hen party ideas, you'll love our list of novel activities for bachelorette fun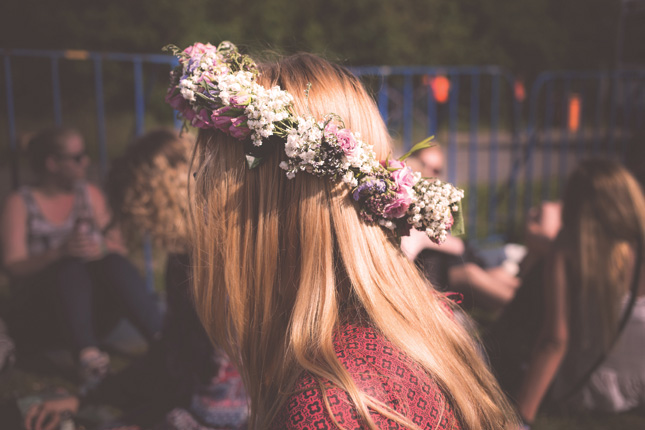 CREATE YOUR CROWN AT…
Flower Crown Making
One of the most fun ways to spend an afternoon, the team at Kay's Flower School run an interactive and immersive flower crown making class, where you and your pals learn to build a beautiful crown that you can wear for the rest of your day. And the gang are Kay's are the loveliest people ever, to boot. From €40 per person, book in at flowerschoolireland.com.
MAKE YOUR ESCAPE AT…
Escape Rooms or the Escape Boat
Escape Rooms test your teamwork, your logic and your ability to think outside the box. So, whether you head to Galway's Great Escape Rooms (greatescaperooms.ie) to Dublin's version (escape-dublin.com) or to the one that's actually on a boat (honestly – escapeboats.ie) you'll be either utterly delighted by your ability to successfully escape, or you'll be coming up with plans for how you'll ace it next time. It starts at around €25 per person.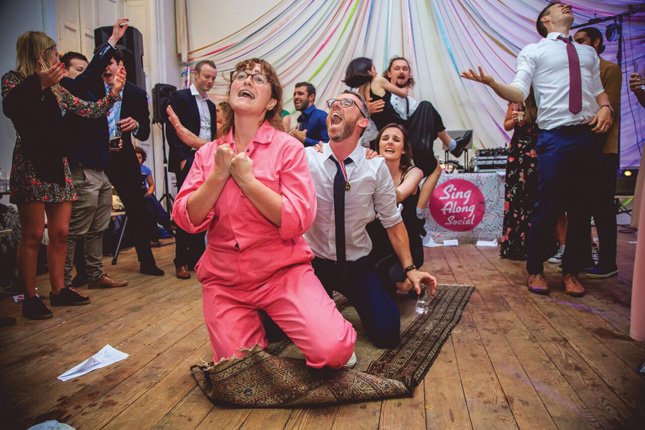 SING YOUR HEART OUT AT…
Sing Along Social
It's like singing along to all your favourite songs in your car with your best friend, only bigger. Much, much bigger. Take your hen party along to a Sing Along Social residency session or hire Aoife to run a private version just for you, anywhere in Ireland or abroad. Blast your favourite songs, and whether or not you have any skills at singing, you'll have fun, guaranteed. singalongsocial.com
SEE HOW THE OTHER HALF LIVE AT…
Victorian Escapade
The Downton Abbey Experience at Clonard House in Mullingar is one of the best of its ilk. You'll kick off the day dressed as Victorian maids, learning to use vantage cleaning apparatus and baking up a storm. Then you'll move upstairs where you'll choose from a magnificent array of fancy costumes for a posh afternoon tea and games. victorianescapade.com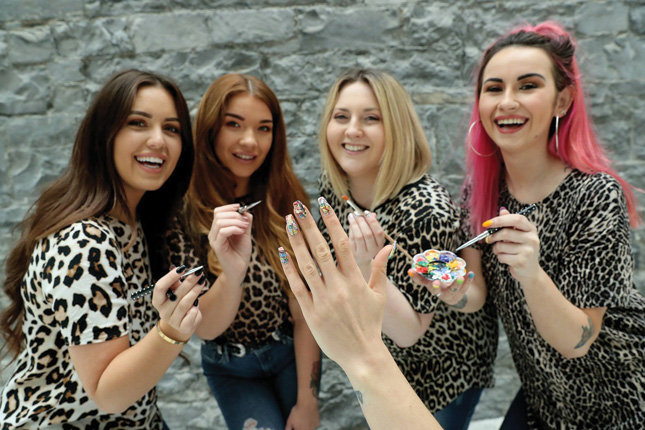 GET YOUR CLAWS OUT AT…
A brilliant nail bar
The now-iconic Tropical Popical salon in Dublin is the ultimate craic for a place to start your hen party. You can have the place all to yourself, serve drinks, have nibbles and get everyone manicured. Chipped Nail Bar will also let you book out the entire salon for you and your gaggle of gals. Email them at [email protected] to book and get prices, and chat to the Trop Pop girls at tropicalpopical.com, where it's €30 per person for a nail bar takeover and a mini mani for everyone.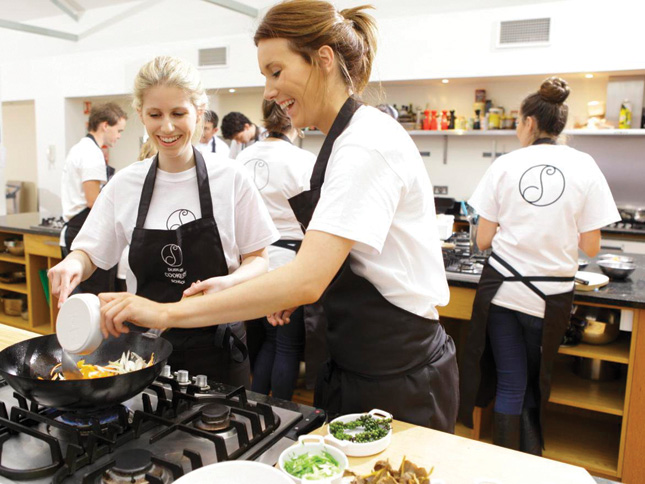 HAVE FUN AND A FEED AT…
Cookery classes
Combining learning how to cook a couple of new meals with all your best pals and maybe a few sips of the wine (it was leftover from the cooking, okay!?) is our idea of a really great hen activity. There are lots of places to go in Ireland, including Cloughjordan House (cloughjordanhouse.com), Cookery Cottage in Cork (cookerycottage.ie) and Dublin Cookery School, in Dublin city centre (dublincookeryschool.ie). Prices start at €29 for just classes, and go upwards depending on accommodation needs.
FIND YOUR 'ANY EXCUSE' AT…
Gin making classes
Point out to us a group of Irish women who wouldn't want to go to Gin School? …We didn't think so. The geniuses at Listoke Distillery have only gone and listened to the needs and wants of hen parties everywhere and started running gin making classes. Where do we sign up?! Funny you should ask - listokedistillery.ie/gin-school to book. Tickets start at €95 per person.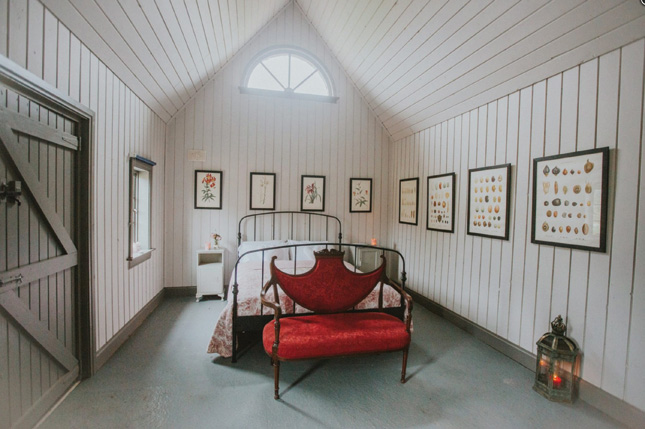 ROUGH IT (BUT NOT REALLY) AT…
Glamping
Vintage caravans, yurts, tents or treehouses – whichever way you want to do it, there are options for you. Rock Farm (rockfarmslane.ie) let you choose from their Crafty, Eco, Active, Foodie, Beauty or Yoga hen parties, and have a range of glamping accommodation to suit your preferences. Likewise, Mount Druid in Westmeath is as gorgeous spot for an alternative hen as it is for an alternative wedding, (alternativeweddings.ie) and the fabulous Teapot Lane in Sligo has packages from €229 per person for a jam-packed weekend.
GO MAD ALTOGETHER AT…
Tedfest
Fans of Father Ted (of which, there are many) will love a weekend embracing all things Ted. You can go to a jive dance class with a dancing priest, have a morning game with Sr Assumpta, and even enter the Lovely Girls competition. Multiple costumes are absolutely compulsory and we can confirm that the Aran island, Inis Mor where it all takes place is both small and far away. Tickets are €153.50 each and you can get them now for 2019 at tedfest.org.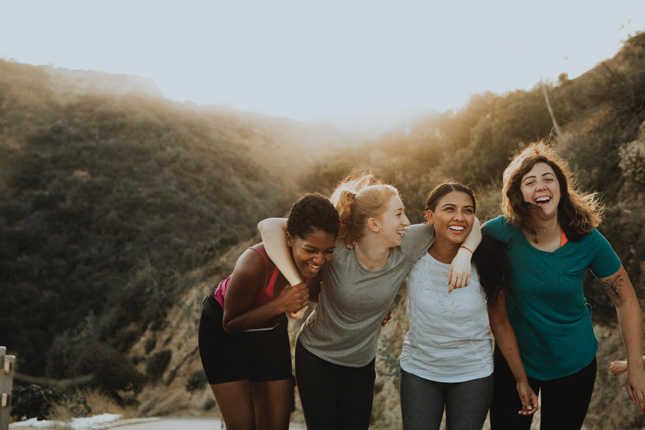 GET OUT INTO THE FRESH AIR AT…
A Galz Gone Wild hike
Trekking off into the mountains without guidance or without some kind of organised supervision mightn't be the best idea, so Mel from Galz Gone Wild can help you suss out your hiking plan and make sure it's suitable and safe. Perfect for a group of people who love the great outdoors. Check out facebook.com/galzgonewild for all the info.

GET YOUR ART ON AT A…
A paint parties
Actual life drawing is awesome, but when it comes to hen parties that usually translates as a gang of drunk women surrounding a man wearing nothing but a dicky bow. There are plenty of opportunities for that if it's your bag, but we're not down with it. (Wouldn't it be altogether gross if the genders were swapped?) However, you can learn to paint funky furniture or cute crafts at Kyle Lane (kylelane.ie/crafty-hen-party) or landscapes and still lives whilst sipping on something sparkling at Paint & Prosecco party (paintandprosecco.ie). All great craic and objectification-free to boot.
GET CREATIVE WITH…
A craft making class
The options are endless, but we love the idea of making cute keepsake candles for the bride-to-be with the guys at thebeardedcandlemakers.com/workshops. Or why not visit Kippure Estate to create felt flowers? kippure.com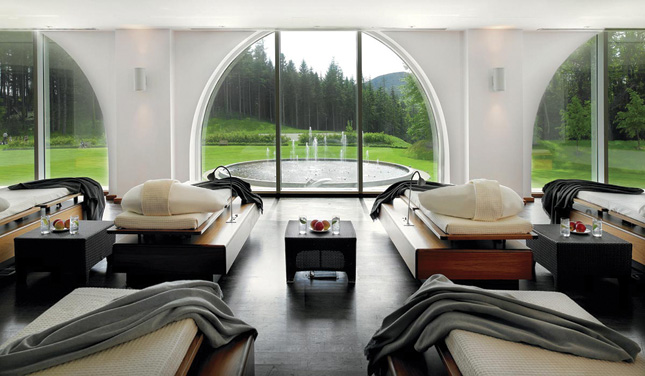 UNWIND AT…
A spa day
The ultimate luxury, treating yourselves to a spa day (or night away if you're going all out) somewhere fancy like Powerscourt Hotel is the dream. Book a treatment each and enjoy some relaxation in the thermal facilities before going for a nice meal – heaven! powerscourthotel.com/espa-spa-hotel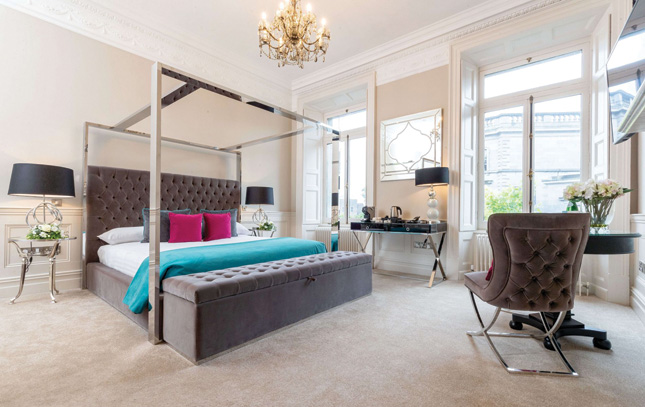 GET AWAY AND STAY FOR A…
Irish city break
There are some really good hen party packages available in some of our favourite spots across the country. Check out the Radison Athlone hen party packages at radissonblu.com/en/hotel-athlone and the Hibernian Kilkenny penthouse packages at kilkennyhibernianhotel.com.
HEAD TO THE MAINLAND WITH…
A UK city break
Hen weekends in places like Manchester, Leeds, London and Blackpool are often affordable options for Irish ladies (and gents, we know people love a doubled-up party sometimes). Websites like thefoxyhen.com will help you tailor a complete hen party from accommodation to activities, to paying for the bride-to-be. Super handy.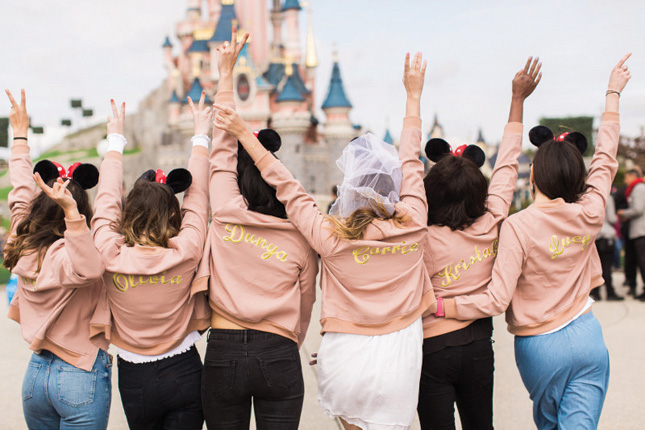 GET OUT OF HERE ALTOGETHER AT…
The airport!
Travel with your nearest and dearest to European destinations like Marbella, Ibiza or even Disneyland in Paris. Frankly, we're absolutely dying to be invited to a hen party there! Yes, it is likely to cost you considerably more than dinner and a few cocktails, but the memories (and the Instagramming opportunities) will be mega. Websites like henparty.ie and henit.ie have deals and packages to suit every budget.

GET FANCY AND LADYLIKE AT…
Afternoon tea. Whether you opt to drive around on a bus with Vintage Tea Tours (vintageteatours.ie, prices from €47.50) or even somewhere elegant and classic like the Westbury hotel, where, for €70 per person, you can add champagne to your afternoon tea. Another great option is drafting in ohsosweetoccasions.com, who will take the afternoon tea party to you, setting up and catering it in the comfort of your home.
GO ON AN ADVENTURE AT…
If you and your pals are the daring sorts, then an adventure day in somewhere like Delphi Adventure Resort might be fun. Zip lining, bog obstacle courses, high ropes and mountain biking are just some of the things they offer, as well as group accommodation and great food. Likewise, Carlingford Adventure has lots to offer, from just €49 per person for a package of activities. See delphiadventureresort.com and carlingfordadventure.com for more.

PARTY IN A FIELD AT…
A music festival
Festivals are like ready-made hen parties. Live music, drinks, art installations and culture – all under the stars. The newest and, dare we say it, best one is POD's All together now. Get your gang together and head to the Waterford festival for some serious craic and memory making alltogethernow.ie next year, head to Body and Soul (bodyandsoul.ie) for something a little more chilled or go big or go home at Electric Picnic (electricpicnic.ie). Just make sure you get your tickets early to make sure everyone's sorted.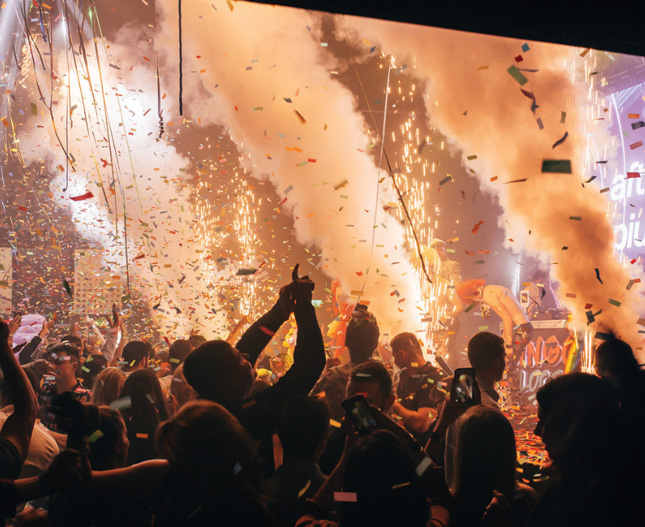 GO NUTS AT…
Bingo Loco
Billed as 'Ireland's only Bingo rave', this wild-looking version of organised indoor fun looks absolutely mental and has taken the world by storm. The concept has left Ireland and travelled as far as New York City and Australia. The ultimate craic for a bunch of girls who appreciate utter randomness interspersed with some bingo. bingo-loco.com
MIX IT UP (LITERALLY) AT…
A cocktail making class
Interactive cocktail demos are an old favourite with hen parties and it's easy to see why. You'll hone your mixology skills and enjoy the spoils of your efforts in a fun and relaxed setting. Try Electric Cork at electriccork.ie/experiences.