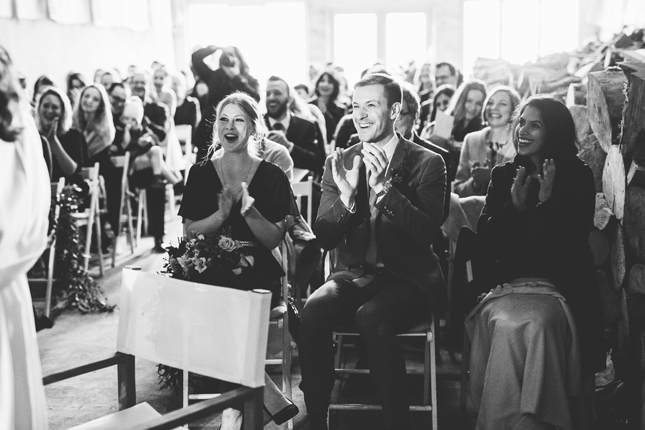 Featured image: The Campbells
The guest list can be the most harrowing task of all wedding planning jobs. Far-fetched numbers might make you the most welcoming and super cool couple ever but the reality is, you can't invite everyone you know - no matter how much you want to be the best-loved bride. Three of the most debatable guest groups are children, plus ones and colleagues. Just what is the etiquette nowadays? Read on for our take on how to decide and how to soften the blow if it's a no from you. 

KIDS
Tantrums during the vows and wailing during the speeches? Both possibilities if you tell your guests they have to leave the kids at home. Here's how to get around opting for a 'kid free' wedding without disappointing doting parents.
 Just before you pop the invites in the post, it's a good idea to call friends and family with kids to let them know it's on the way, and that you wanted to give them a heads up so they can line up child minders.
It might be a bit tactless to write 'no children' on the invites (we prefer 'adult reception, at a push) - it's better to simply state the number of seats you have for them and make sure the word family appears nowhere on the invite, so there's no ambiguity.
Keep to your rule so there are no hard feelings if friends have to leave their kids at home when your cousin gets to bring her toddler. Including children in your immediate family should be the only exception - nobody will mind if your niece is your flower girl.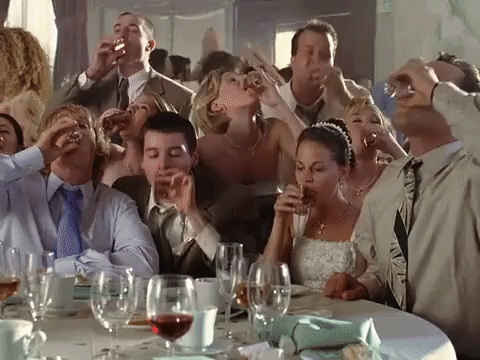 COLLEAGUES
The colleague conundrum is all too popular; interacting with them on a daily basis, you see these people more than you see your family. If you are good friends with your colleagues and socialise outside of work hours, then invite away, but tie in plus ones and you could end up with a wedding full of unfamiliar faces and a bulging guest number.
First things first, f you don't want any colleagues there, keep the wedding talk on the down low when you're in work – if they're not coming, it's a little rude. Time to close the Pinterest board!
If you don't have the budget to invite your colleagues for the meal, invite them to the afters or next day celebrations; they'll still get to see you, get dressed up and party.
If you don't want colleagues at your wedding, be sure you haven't invited them to the engagement party. Awkward.
If you are inviting colleagues, chat to them about the possibility of not offering plus one places. Chances are, they won't mind – they'll have each other and it means you can invite twice a many.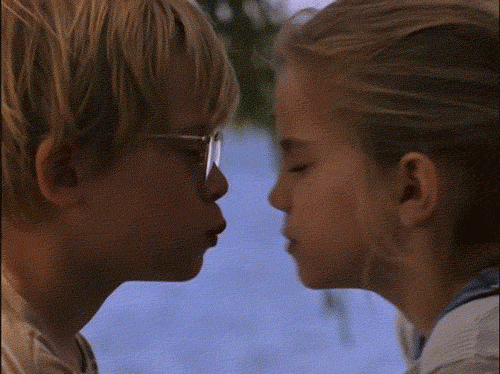 PLUS ONES
The proper etiquette is that couples who have a long-standing commitment to one another are a package deal. But you don't want to waste an invite on some bloke your mate met on Tinder last month. So, where do you draw the line?
If the idea of having your friend and their spouse (who you don't know or maybe don't even like) at your wedding bothers you, perhaps you should re-examine if the friend should be on the list in the first place. Meow – a bit harsh? Maybe…but something to think about.
Make a decision to draw the line somewhere - perhaps only including couples who are living together and/or have been together for more than six months, for example.
When it comes to inviting guests who are not in a relationship, just include the name of the person you're inviting and they should get the idea.
If you have two single friends that are pally, ask them if they mind being each others plus one.
We'll leave you with these three very important pointers - listen up! 
The parent trap: To save embarrassment later, give your parents specific numbers they can invite early on, before they've had the chance to call half the town and invite everyone.
All or nothing: Do up a dream list in tiers. The first tier consists of essential family members; the second is close friends and extended family; the third, colleagues and other friends. Then use your pen like a sword and slash the list from the bottom tier up. Save potential hurt feelings by eliminating entire groups of people, rather than inviting just a few. Deciding not to invite your tennis friends is a better option than excluding one or two people from various other groups.
The one year rule: Ask yourself, "Have I seen or spoken to this person in the last year?" You know what to do if the answer is no…
Don't forget to visit our awesome recommended suppliers here: Vendors We Love