Looking to get married in Italy?
If you're looking for a romantic spot to get married, you can't do much better than parts of Italy. Whether you want a city wedding, or something a bit more rural or even beachy, there are endless perfect destinations, no matter your style. We chatted to Jole from Damore Wedding Design, who has been planning weddings in Italy for over a decade from her base in beautiful Umbria, about everything you need to know if you're getting married in Italy!
Why is Italy the perfect destination wedding location?
Italy is a super desirable wedding location as it has something to suit everyone's style and budget. If you're a city bride then romantic Venice, fashionable Milan, Rome "the eternal town" or the beautiful Florence are the perfect place. If your style is more boho-chic then there is my home region of Umbria dotted with gentle hills, olive and vineyards and many small ancient villages to discover. For the getaway bride, my suggestion is to opt for beautiful islands of Elba in Tuscany or the Sicilian Eolie or Pantelleria
Looking for "sea, sun and a fashionable atmosphere?" The right choice is either Amalfi Coast with Positano and Ravello or Como lake with its gorgeous villas facing the blue waters. Are you more a "foodie person?" Then my suggestion is opting for a "gourmet wedding" in Chiantishire in Tuscany or go to Piedmont inside Langhe area or opt for the "food district" in Emilia Romagna in the area between Parma and Reggio Emilia towns. Are you a sporty couple? Opt for a wedding surrounded by Italian Alps. All you have to do is design your mood board and Italy will do the rest!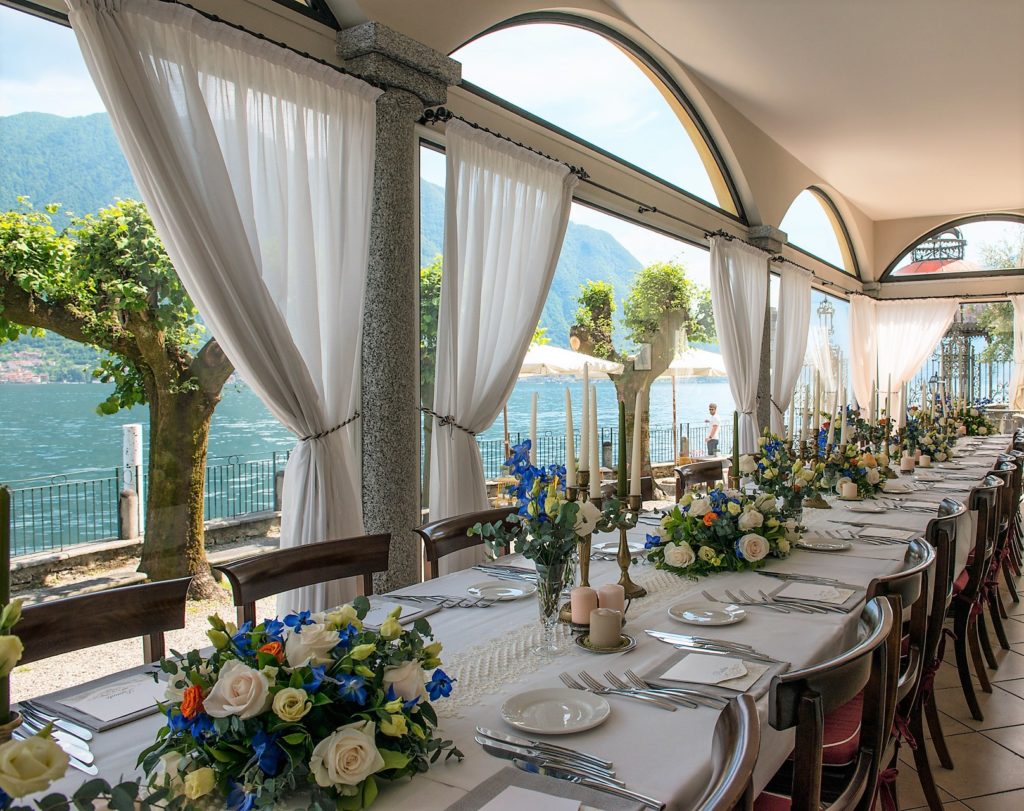 What's the best time of year to wed there?
Weather is at the top of every couple's wish list for a destination wedding, although this is something out of our hands to get those sunshine hours and blue skies for the perfect wedding day. May to October is typically the wedding season in Italy. Of course, there will be differences if you choose northern, central or southern Italy.
Italy is actually the perfect year-round wedding location: imagine a winter wedding of Christmas colours or white and silver in a castle location, an autumn wedding when the vines are being harvested or an early spring celebration surrounded by the almonds trees full in blossom…there really is so much choice. Damore Weddings can guide you through the best options and we always have a fabulous Plan B for just in case. Oh, if those raindrops fall… then we have selected venues to ensure you still have the view but safely undercover.
How do we get there?
From Dublin there are direct flights to Milan, Venice, Verona, Bologna, Rome and Naples. The average flight time is around two hours - just enough time to have a drink, read a magazine and you land in "la bella Italia".
- Milan, Venice, Verona and Bologna are the best choice if you are considering getting married in Northern Italy: Lakes area, Verona, Venice and Veneto region with its majestic Palladian villas or want to follow Giuseppe Verdi tracks and discover Parma and its surroundings.
- Rome and Naples are perfect if you're planning a wedding in Central or Southern Italy.
My tip is, make it easy for your guests arriving, ensuring there're options to get to your venue, hire a car, public transport and airport transfers. None wants stressed guests not knowing how they will reach your chosen venue. Damore Wedding Design can give you some hints to create the most comfortable travel itinerary because a destination wedding hasn't to be a tiring journey!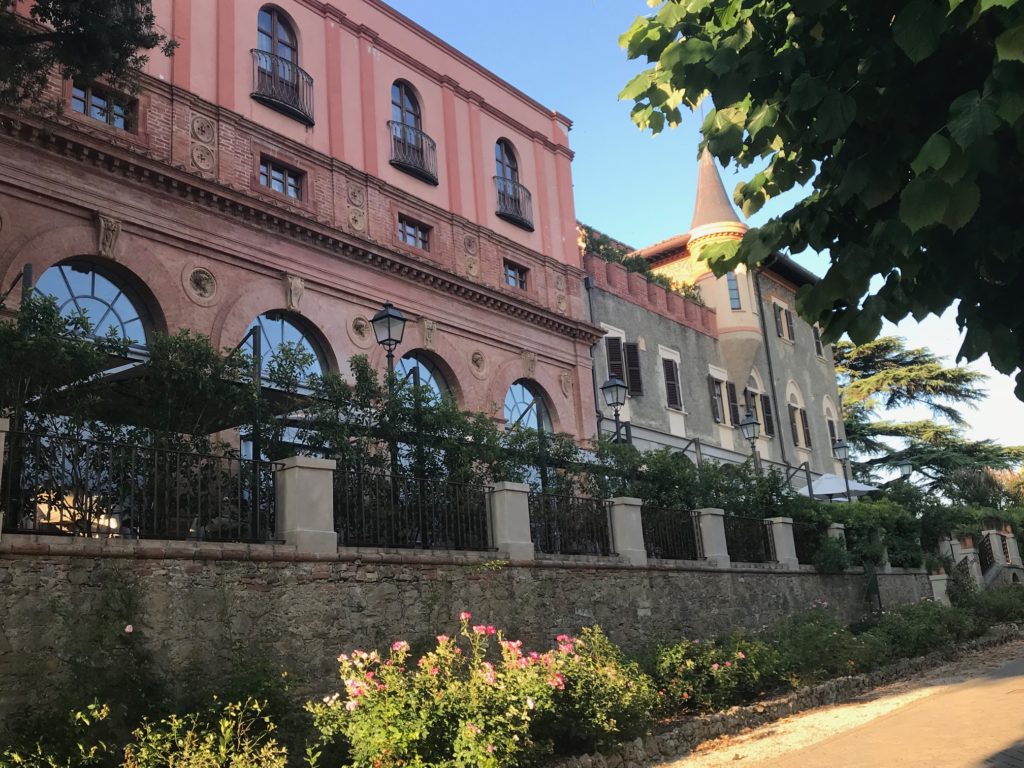 How much does an Italian wedding cost, on average?
Every wedding is unique as every bridal couple. Damore Wedding Design offers a consultation service where I walk through all those important wedding planning details, setting an affordable budget, deciding the absolutes "must haves" and then the "nice to have" if budget allows. It's hard to give an average price because many different aspects contribute to create the final price: location, period, required services, number of guests, to name the most common.
Remember that there are also costs associated with paperwork related to your chosen ceremony. For example, if you're having a church wedding, an English-speaking priest may have to come from a different location and may need accommodation/travel costs covered. Please don't forget your suppliers, included your wedding planner -  calculate a small extra for their food and, if necessary, accommodation/travel expenses if not included in their fees. They are the "backbone" of your wedding and thanks to their work you will have the wedding you've always dreamed of.
What kind of venues can I have my wedding in, in Italy?
Damore Wedding Design works with selected venues of all categories; luxury castles and villas, stylish boutique hotels, romantic country villas and agriturismi, beautiful beaches, knowing which ones can host the civil or religious ceremony will cut down the search time so we can focus on the arrangements together. We offer accompanied venue visits to your shortlisted venues so you can see them in person with the added bonus of having a bilingual expert on hand.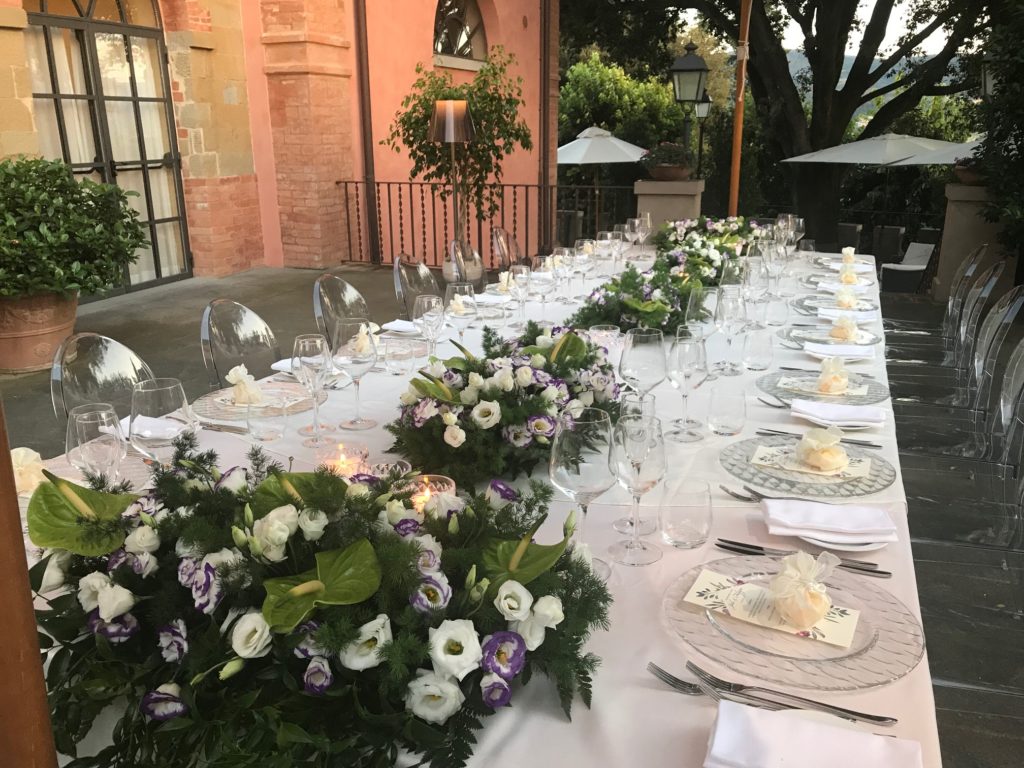 What do couples need to do to ensure their wedding is legally binding?
In Italy, it is possible to have a church, civil ceremony and as 2016 civil union (same sex) weddings. These weddings will give legal validity to your marriage but there are processes you must follow to ensure every requirement is met. Damoreweddingdesign can help you with this.
There is also the option of a symbolic wedding. This style of ceremony is gaining popularity as:
1) It removes the legalities to be met in Italy as there are no legal requirements.
2) Some couples find meeting the legal requirements difficult or impossible to meet due to personal circumstances.
A symbolic ceremony can be personalised to reflect personality and style. There is a bonus to a symbolic - as this ceremony can take place pretty much anywhere there is not juggling of matching the availability of venue with the town hall availability.
Anything important to note about destination weddings in Italy?
My three top tips for considering a destination wedding in Italy are:
1) focus on the venue/region search. It is important to secure availability in time. I'd suggest generally one year in advance. For very popular destinations like Amalfi coast or Florence even earlier.
2) Have an expert help you with documents because any error could mean the town hall or church may not accept your paperwork
3) Have an open mind - you have chosen Italy so embrace the culture - working with a wedding planner such as Damoreweddingdesign means you will have insider information on why something has been suggested to you - for example getting married in August at midday would never be considered by an Italian because there is little or no shade, sitting down to eat at 4 pm at the hottest part of the day would be very uncomfortable.
You have chosen a planner to help you realise your dream wedding and they will ensure you are aware of all the important considerations.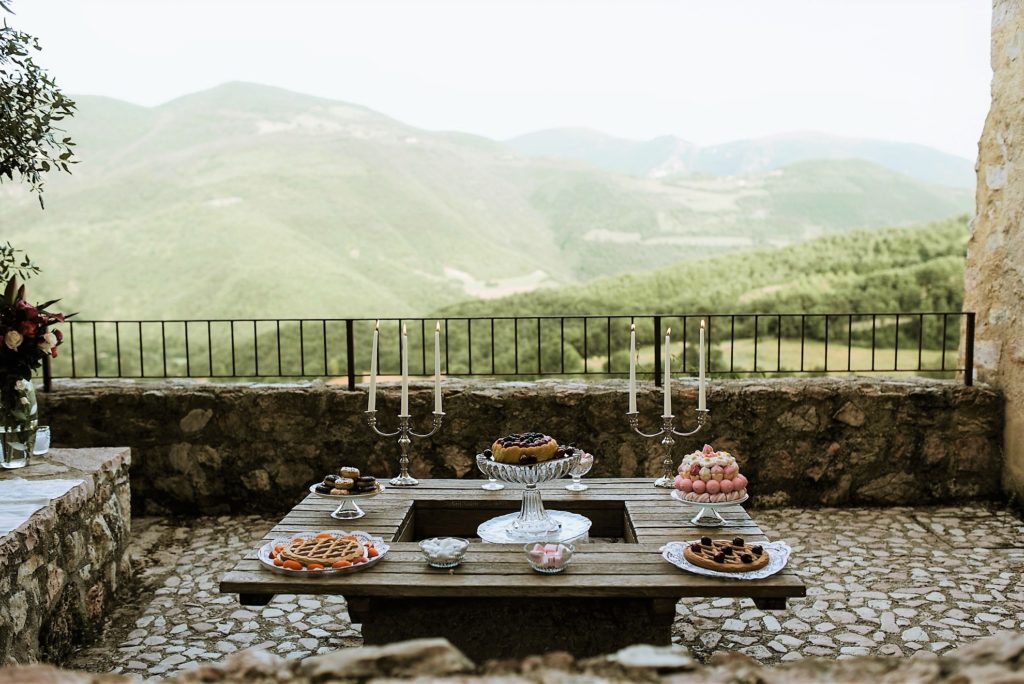 For more information:
Damore Wedding Design
Email: [email protected]
Website | Facebook | Instagram