A Confetti promotion
Most guests will be happy to be fed (early and often) and watered, before the band starts up the dancing, at a wedding. But couples often want to put on some entertaining extras to add something special to the day for their loved ones. This can take many forms, so today we've picked four of our Confetti Recommended Suppliers, each of whom are doing something a little different, that might be up your street for your wedding. Happy guests make for a happy wedding, and you can trust each of these vendors will give something extra to your day.
Bubble Couple - Prosecco Van
Planning on serving prosecco as guests arrive to your reception? Why not make it a fun event with a prosecco van, like Bubble Couple's. They've kitted out a vintage tuktuk van to serve prosecco on tap, adding a little something extra to reception drinks.
While they can't officially call what they serve prosecco (because that legally has to be in a glass bottle measuring less than 5L), it's more or less the same thing. It's sparkling Glera Frizzante wine, which is the exact same grape prosecco is made from, so you shouldn't notice anything different!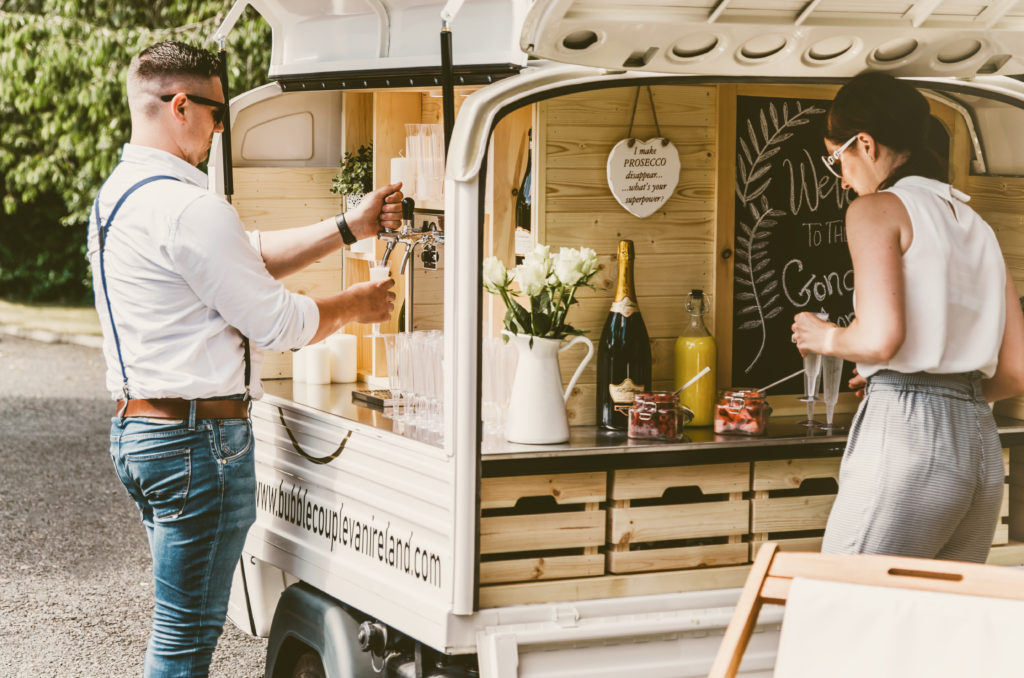 They have various packages ranging from 2 hours serving one keg (around 120 guests) with strawberries and champagne flutes taken care of, to more elaborate set-ups with chairs etc involved. If your venue charges corkage, there's also an option to hire out just the van and serve your venue's prosecco out of the van instead ("dry hire").
For more information, visit Bubble Couple's website, and check out their Facebook and Instagram.
Dave Young - Comedian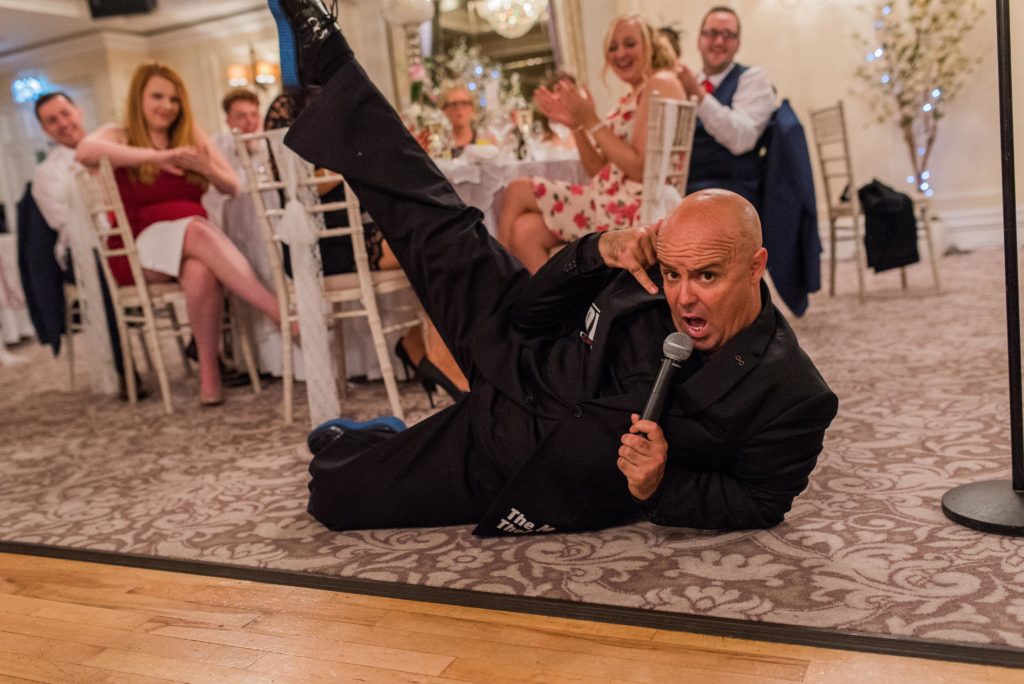 Award-winning comedian Dave Young does after-dinner shows at weddings, perfect to entertain guests during that gap between dinner ending and dancing starting. His show is filled with hilarious jokes, audience participation, songs, surprises, and is designed to have both sides of the family laughing together.
There's no room for an after-dinner lull with Dave around. If you're looking for something different and special and need something to break the ice to get the party started, a comedy show might just fit the bill.
For more information about Dave Young's wedding comedy show, visit his website, or check out his Facebook and Instagram.
Instax Photos - Photobooth/Polaroid Guest Book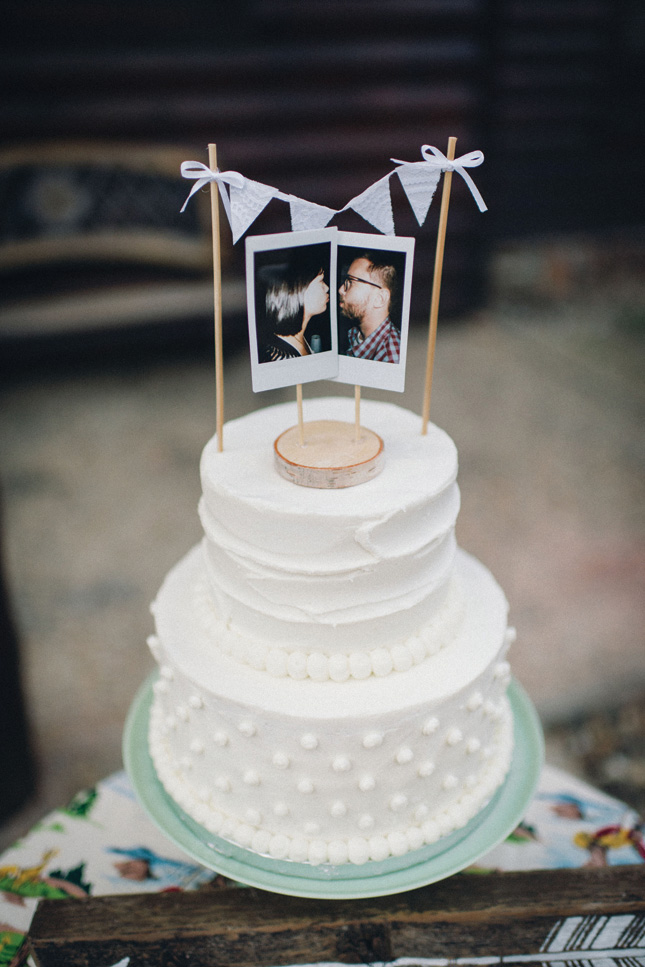 You're probably familiar with the Fujifilm Instax polaroid-style cameras and the super cute photos they produce, but you may not have considered how they can factor into your wedding. Photos are one of the best ways to collect memories of your big day, so the more ways you can incorporate them, the better, we say.
Couples have used Instax cameras in their weddings in loads of ways, but some of our favourites are the interactive ideas that gets guests involved in your day. Some couples have set-up a DIY photobook station using an Instax camera - leave a camera, the necessary film, and some photobooth props and let your guests take the lead. They can snap the photos for themselves and take them away as a souvenir, or if you leave a creative set up where they can pin up their gorgeous snaps, you can enjoy going through all their pics the next day.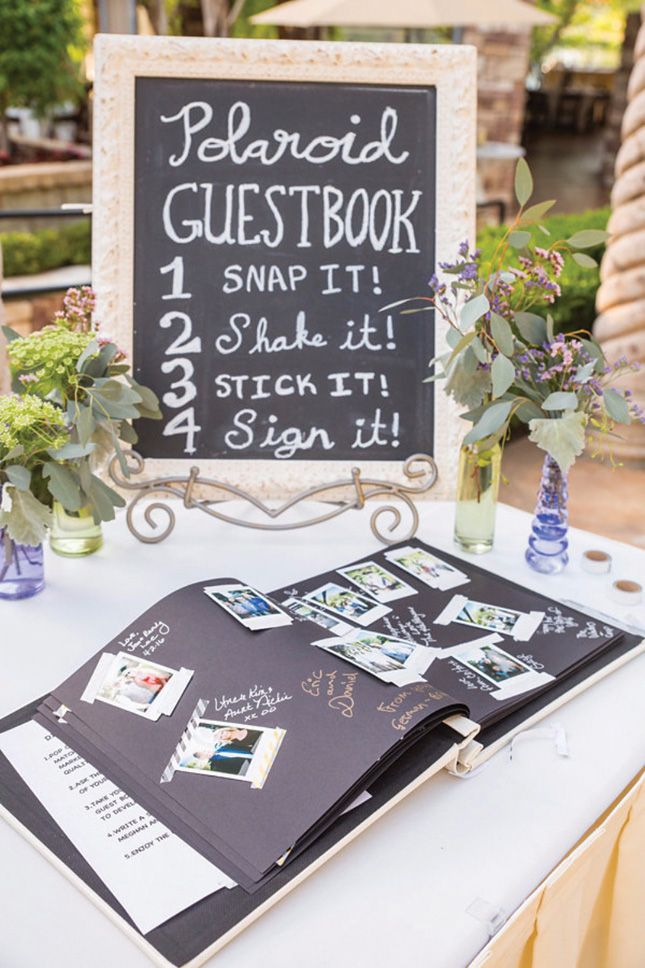 Our other favourite idea that's proved super popular with wedding couples is a polaroid guest book - where you take a guest book, have your guests snap a cute photos of themselves, and stick in the book. They can write funny captions or some sold advice beside it for you to look back on - bringing a bit more life to the guestbook than simple written messages. Or, go mad, and combine the two - leave your photobooth props near your guestbook station and guests can snap quirky, funny photos for your guestbook.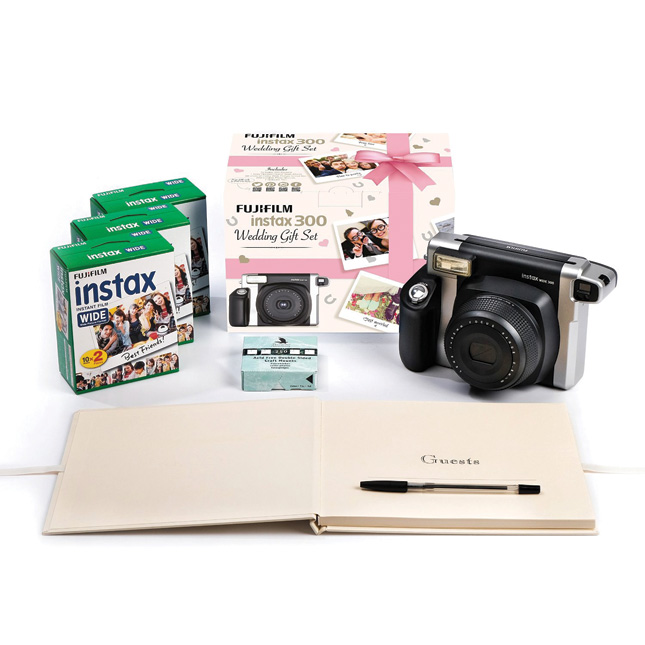 Instax have a Fujifilm Instax Wedding Pack which includes the Instax 300 Instant Camera, 60 wide format shots of film, a bespoke wedding guest book, a pen and the self-adhesive photo mounts you'll need for your guests to stick their photos in. You can pick up the wedding pack in Fujifilm stockists nationwide.
Teambuild.ie - Laser Clay Shooting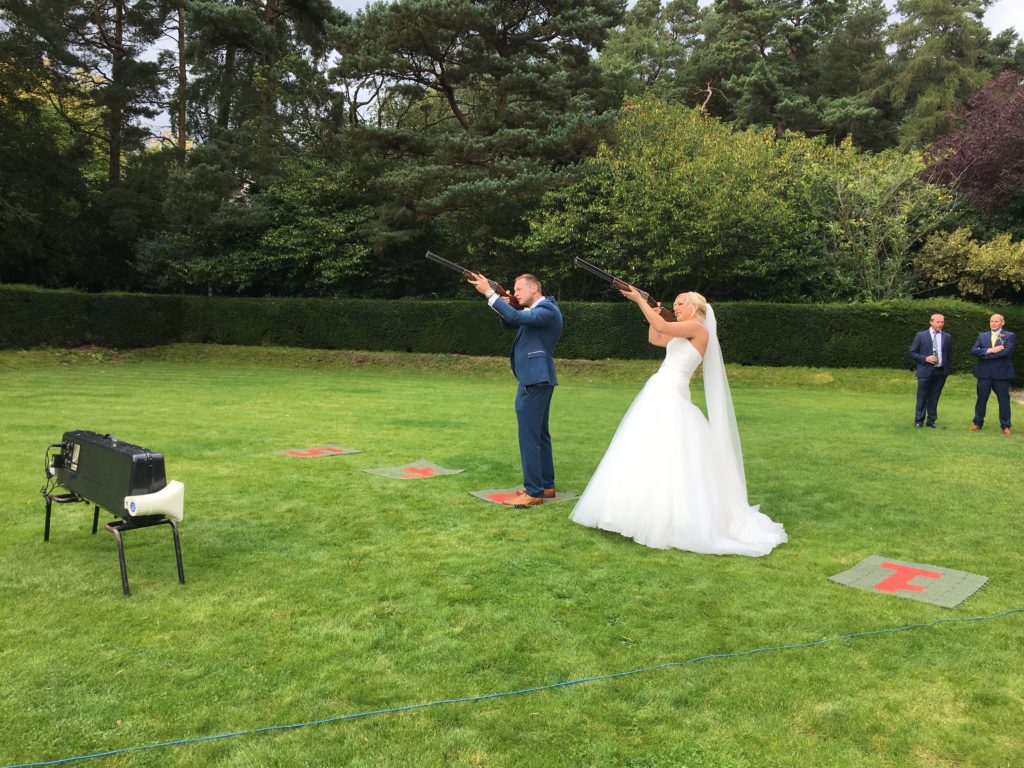 Teambuild.ie are taking entertaining your guests at your reception, while you're off getting your photos taken, to a new level with their laser clay shooting for weddings. Definitely unique and memorable for guests - they'll be given real shotguns that have been remodelled to fire nothing more than a safe infrared beam at clays launched from a clay launcher. It's very similar to traditional clay pigeon shooting, without any of the danger that goes alongside it, which is never a bad thing at a wedding.
It can be run as an individual or team activity anywhere there's a lawn, is suitable for kids and adults, and is fully supported on the day with qualified instructors.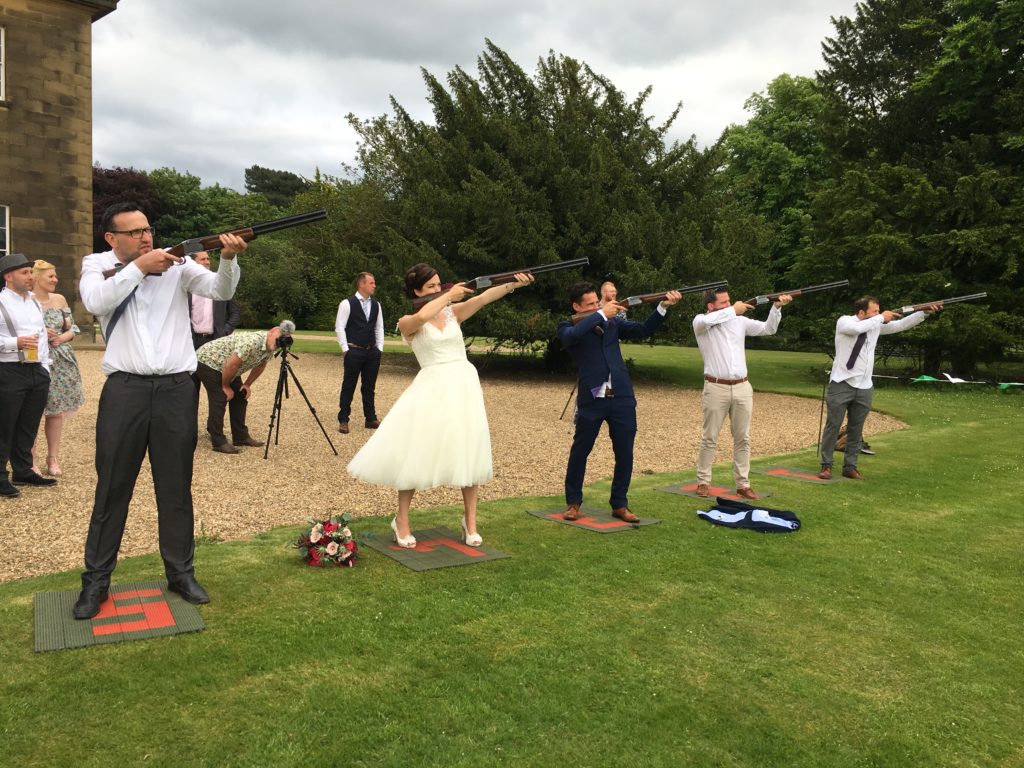 In the past, couples have booked Teambuild.ie's laser clay shooting for stags and hens events, and then continued the competition on the day of the wedding. They provide quality boxed medals for the winners, which they engrave with the winner's details, and can be presented during the speeches.
For more information about Teambuild.ie's laser clay shooting offering, visit their website, or check out their Facebook and Twitter.