Confetti columnist, Joanne Condon talks us through an awesome DIY tassel wall - the perfect wedding backdrop, that won't cost you an arm and a leg.
This tutorial will take the hassle out of making that DIY tassel wall. The dramatic backdrop will cost you very little and is a great way to inject some colour into your wedding photographs. It's the perfect backdrop for a photo booth, and with just three things required to do it, you'll be well able for it!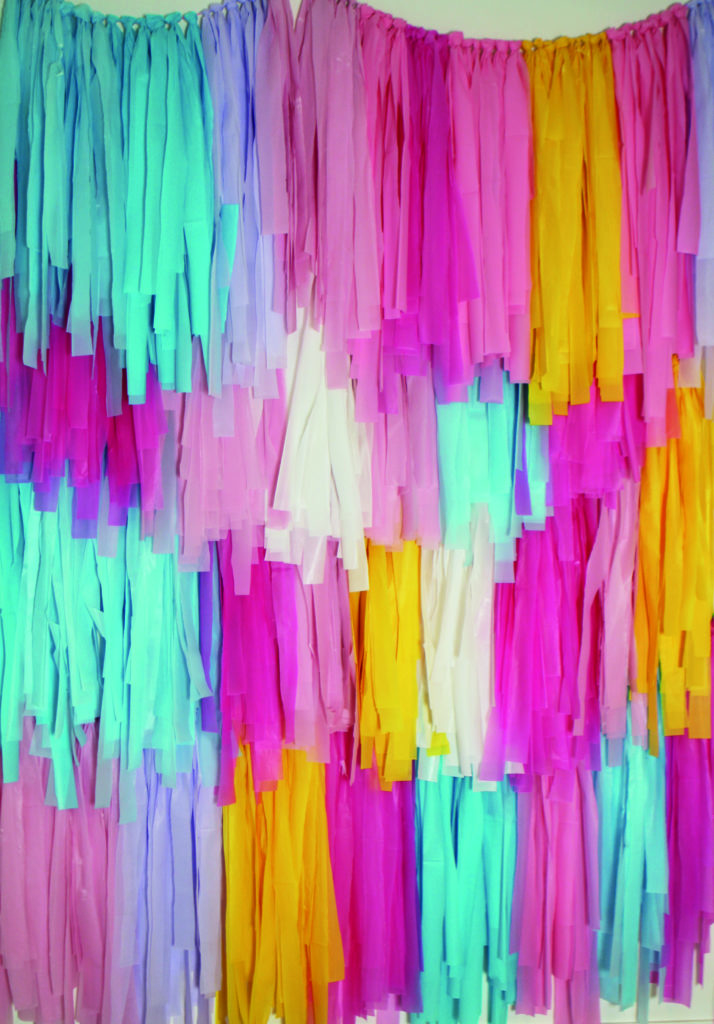 DIY Tassel Wall Backdrop
Materials required for your DIY tassel wall backdrop
Scissors
String (I used pink builders twine for strength)
Recyclable plastic table cloths in assorted colours
Method for your DIY tassel wall backdrop
1. Cut the table cloth into strips measuring roughly 1½ inches wide. I used the folds that are already in the table cloth as a guide. I cut the lines that on the shorter length of the table cloth.
2. Open up the strip and fluff out the folds.
3. Grab about 3 strips together and fold them in half.
4. On the half way fold, make it into more of a loop with all three strips.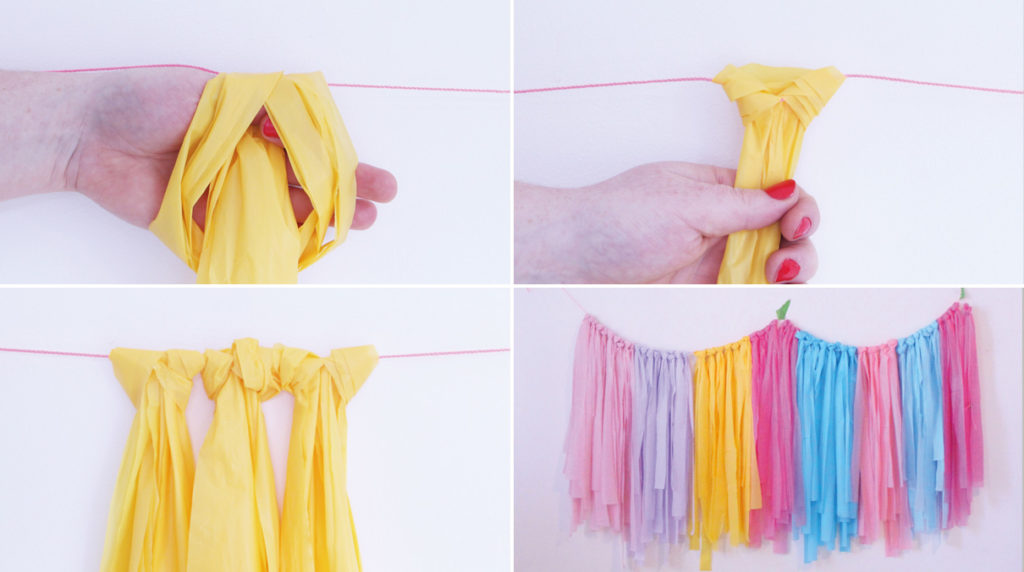 5. Cut the string a little longer than you need for the length of the wall you are covering.
6. Place the loop of strips underneath the string, leaving about 3 inches from the string to the top of the loop.
7. Fold the loop over the string and catch the strips and pull them all through the loop.
8. Push the loop towards the string to keep it in place. It is easier to assemble if you tie the string to two chairs and make it into a line.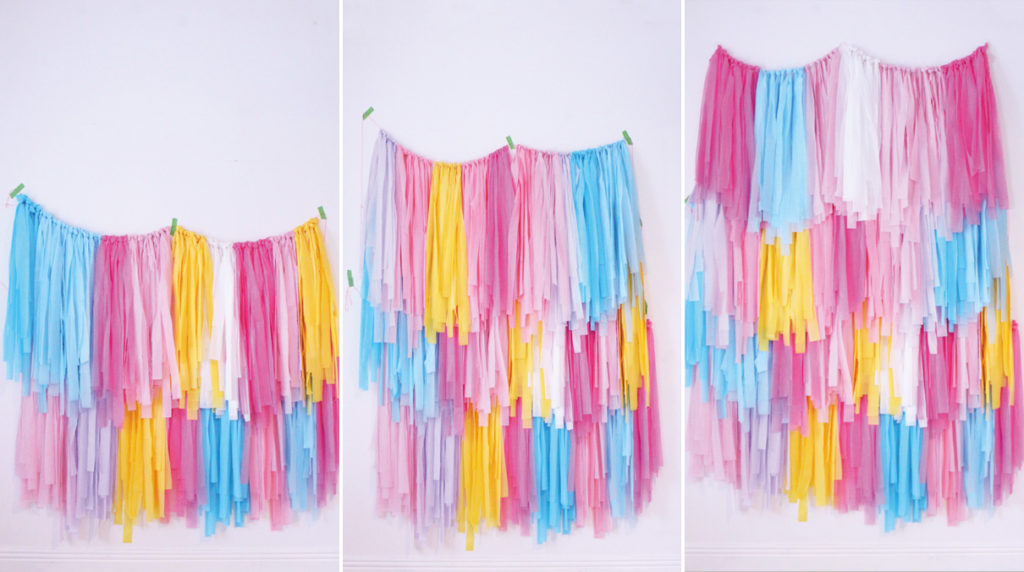 9. Keep adding more tassels as you go down the line. I broke mine up into colour block clusters so that each one would over lay onto a different colour.
10. It depends on the area you need to cover but I used four different string tassels and starting at the bottom places the first line onto the wall. I raise this line at the middle point.
11. Layer up the next string and raise and area in a different section to play with the lengths of the tassels and layering. Do this with all the different sections. I used 4 different strings.
Joanne's book Furniture Crush contains 12 easy DIY projects for the home - we're big fans! Get yours at kylelane.ie/book!
Love this project? Don't forget to pin it to Pinterest. Are we Pin-pals? Click here to join the fun.