A Confetti Promotion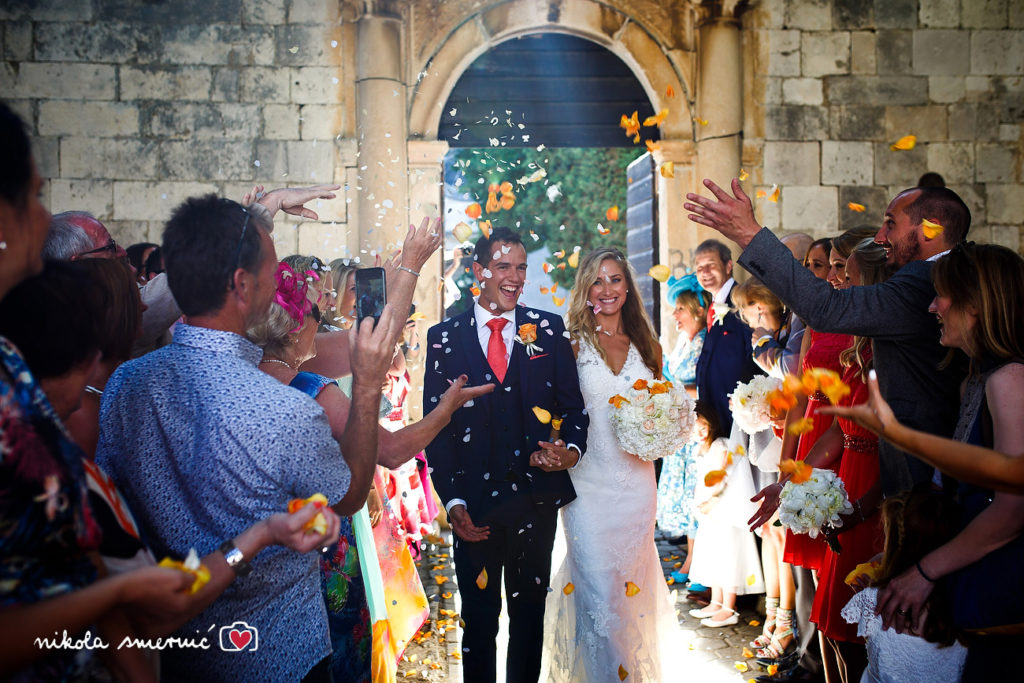 It's day five of Destination Wedding Fortnight and it's getting harder and harder to not book tickets to somewhere gorgeous and sunny immediately. Hvar is next on our wishlist - a beautiful Mediterranean island in Croatia. We spoke to Martina Selvagi and Ivan Vukušić from Wed Our Way to get the lowdown on everything you need to know about heading to Croatia for your wedding!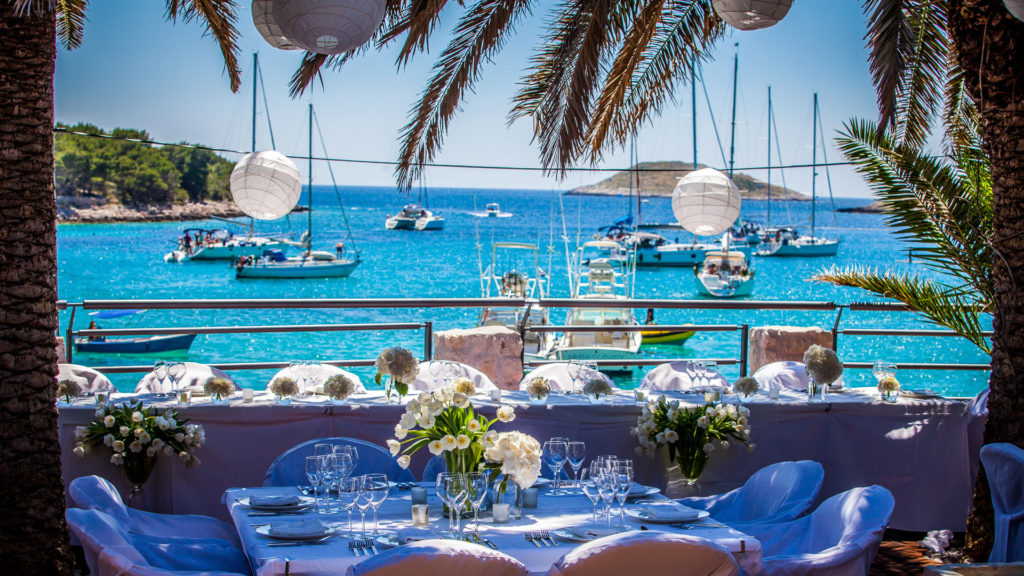 Why is Hvar, Croatia the perfect destination wedding location?
When we ask our couples why they choose Croatia for their wedding destination, the answer is always the same: because of beautiful crystal sea and Mediterranean sunny climate. If you are like one of these couples and you are considering Croatia for your wedding destination, why not to have an island wedding? After all Croatia is a country of a thousand islands.
How can you pick one of a thousand? Well, many of these islands are small, not easy to get to or there are no venues on them. They are beautiful, with hidden beaches and exploring them during your stay can make your holiday escape a one-of-a-kind adventure. But when it comes to choosing island for wedding destination, one of the islands that stands out from all Croatian islands is island of Hvar, which translated from Croatian says, the Sunny Island.
Hvar is an island with most sunny days per year, but also an island of endless lavender fields, vineyards, olive trees and colourful vegetation that merges with a blue sea. It is a perfect wedding destination because at the same time you can enjoy beautiful and untouched nature, have luxury accommodation in hotels in the centre of town and choose from several just gorgeous wedding venues. You can have unforgettable wedding day, but also transform your wedding day in whole week experience for you and your guests.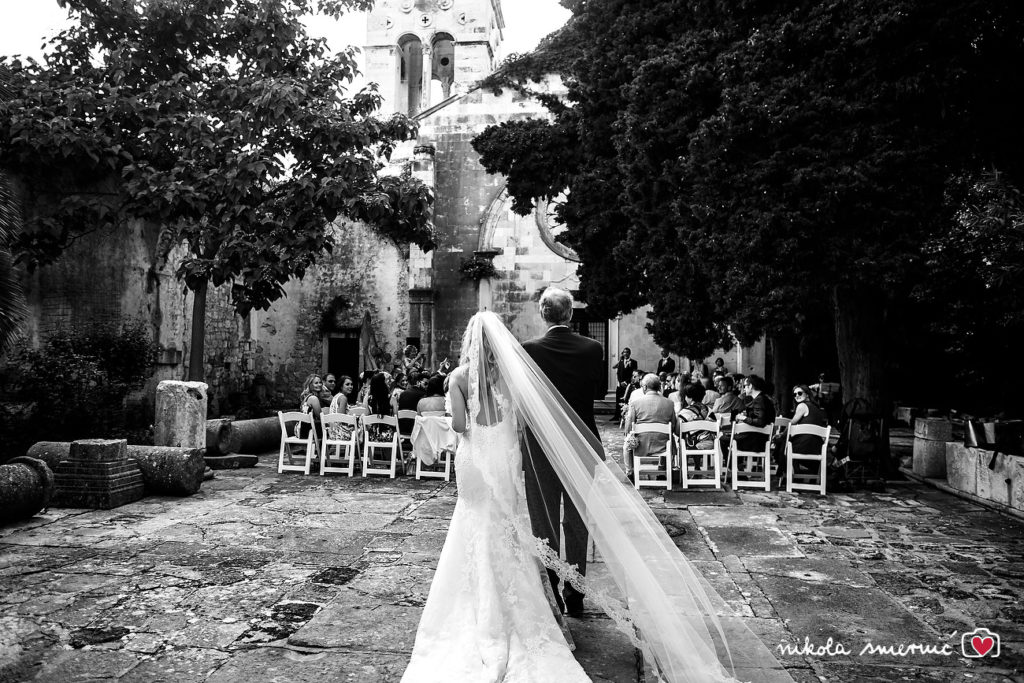 How do I get there?
Hvar is situated in central Dalmatia so the easiest way to get there is to come to Split (centre city of Dalmatia). From Split to Hvar you can take car ferry or fast ferry. There are many daily lines during the season, and easy access is also one of the reasons why Hvar is perfect wedding destination.
Car ferry goes to town of Stari Grad and drive takes 2 hours. To get to town of Hvar from Stari Grad you can take taxi or bus and drive takes 20 minutes. Fast ferry goes directly to town of Hvar and the drive takes 1 hour. There is also option to take the speed boat either from Split airport or from ferry port. This is good option if you are having wedding out of season, because at that time there are no so many ferry lines.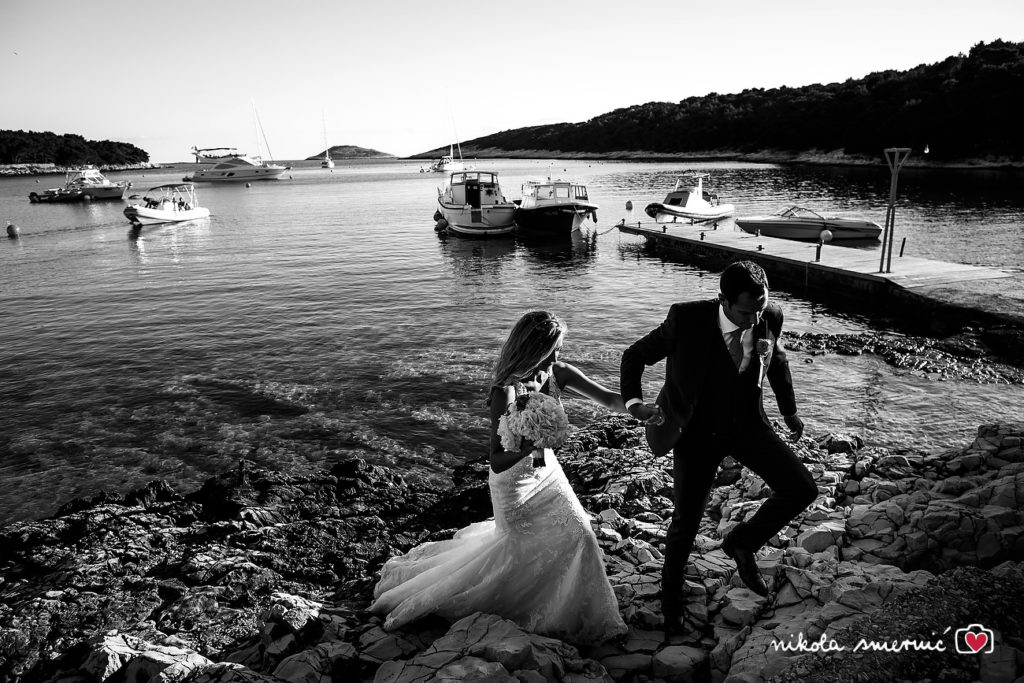 How much will it cost?
The cost of wedding on Hvar will depend on three main things: chosen venue, wedding date, and number of guests.
Most of the wedding venues in Hvar have different menu price, rental fee or minimum guest required for June and September than for July and August. Generally speaking costs for the wedding in high season will be higher than at the beginning or end of the season. But this doesn't only enquire on costs of wedding day. Accommodation for you and your guests will be much higher in July and August.
Prices for venues ranges from:
2,370€ to 6,270€ for 30 guests
3,774€ to 6,500€ for 50 guests
5,180€ to 7,530€ for 70 guests
6,660€ to 9,110€ for up to 90 guests
These prices includes only costs for wedding venue. Other suppliers costs can vary depending on chosen suppliers and number of suppliers you are going to include in your wedding day.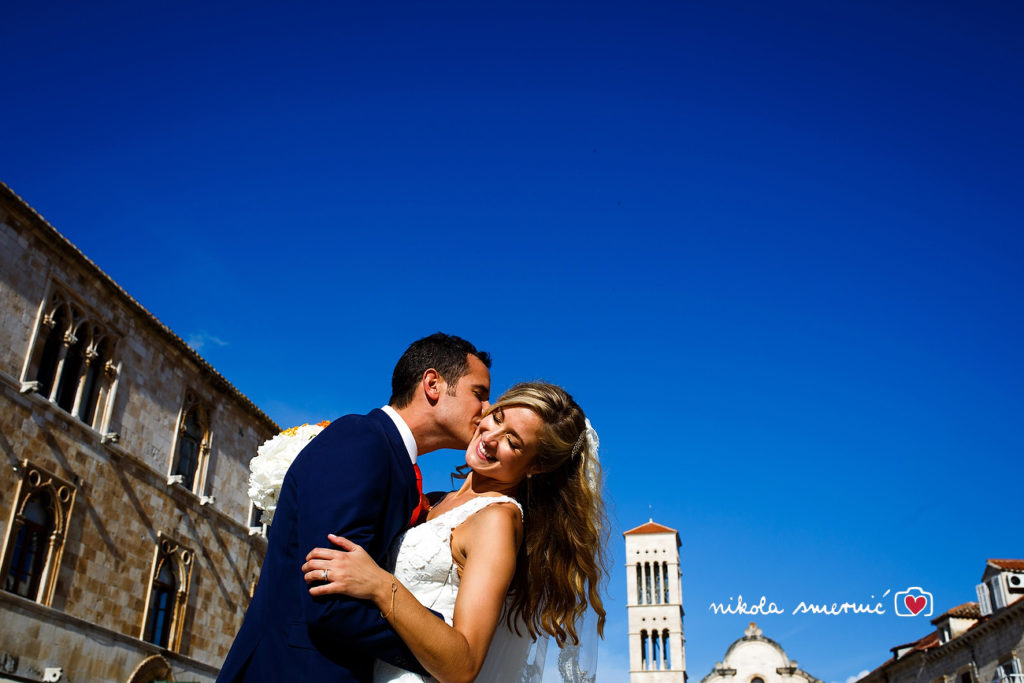 What types of venues can I get married in Hvar?
There is a large variety of venue choices on island of Hvar, from the sea view venues, hotels, private villas to historical places. Sea view venues are most popular, because for most couples the main reason for choosing the island is to be close to the sea. One of our favourite venues is Restaurant Zori. We absolutely love Zori for several reasons:
It's situated in a stunning bay on a small island across the Hvar and you can get there only by boat. Intimate atmosphere and privacy is what stands out Zori from most of the venues in Hvar
Zori's surrounding is like truly peace of paradise; azure blue sea, bathed in yellow sun surrounded with colourful Mediterranean herbs. Could you imagine better backdrop for your wedding reception
Highly professional service and friendly, warm approach at the same time assures each guest feels welcome and as part of big family
Food is absolutely amazing! High quality ingredients perfectly combined in Mediterranean dishes with modern presentation transforms your wedding dinner into dining experience
When it comes to choice for ceremony venue, number one on our list is St. Mark's Church. St Mark is one of the most popular ceremony venues in Croatia, situated in the centre of the town Hvar. We love this 14th century monastery because its romantic, historic park is entrancing with its sculptures, gardens, and ambiance, provides most romantic ambience for wedding ceremony.
Other venues that are on our list of best venues are: Bonj Les Bain, Hotel Park, and Restaurant Maestral.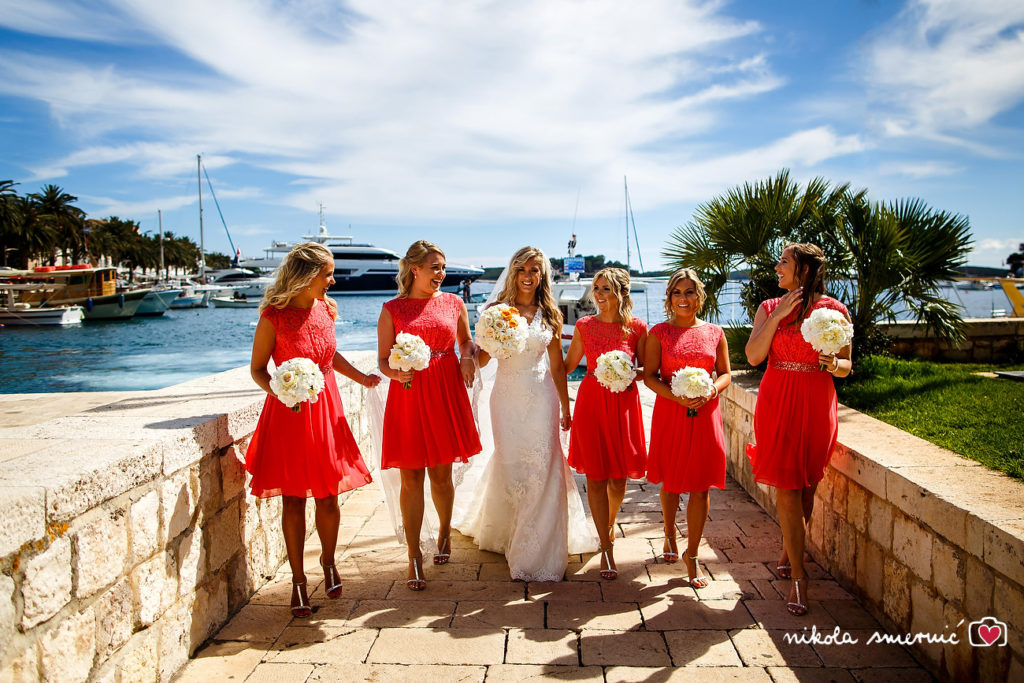 What do Brides and Grooms need to do to ensure their marriage is legally binding in Croatia?
Legal requirements can be slightly deferent depending on country that couple is coming from. But some general rules and list of documents that are required for everyone:
Birth certificate which is not older than 90 days on your wedding day
Certificate that says that couple is free to marry and there are no any legal impediment for getting married. For UK citizents it's Certificate of no impediment, For Irish Citizens it's Certificate de Costume, For US citizens it's Sworn statement. This certificate also must be not older than 90 days
Copies of couple's and witnesses passports
All documents must have Apostille Stamp and must be translated on Croatian. Exemption from this are countries that are Parties of the Vienna Convention and Geneva Convection
All documents must be delivered between 30 and 45 days at Registry office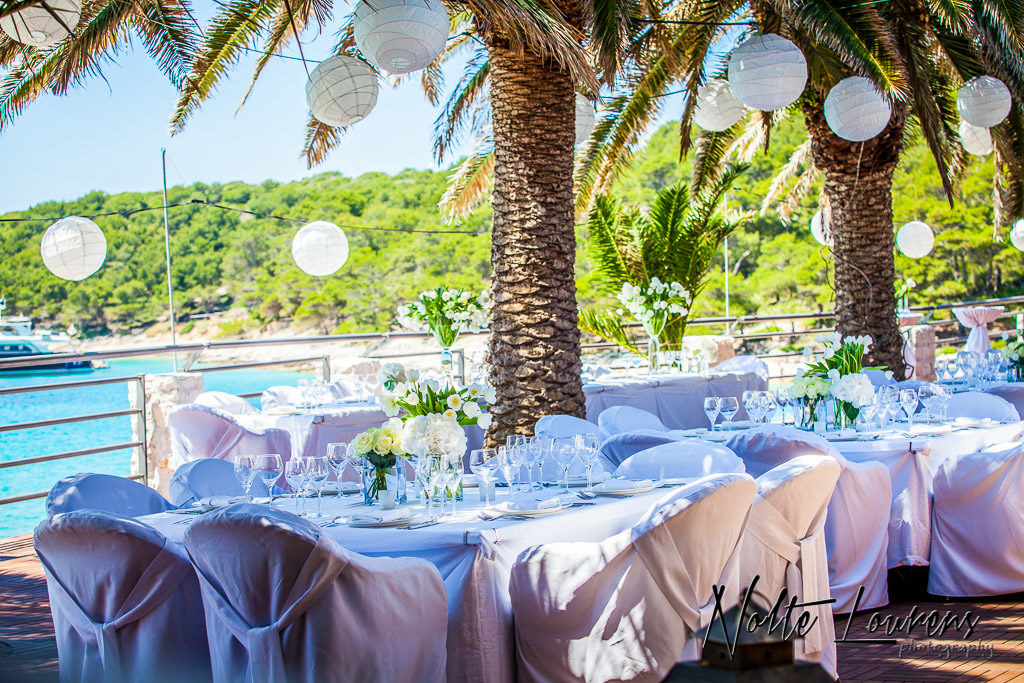 What services does your company offer?
There is a reason this planning company is called Wed Our Way; we want you to have your destination wedding your way, just as you imagine it. We like to think of the wedding planning process as a fun, play-date with a serious mission: creating the flawless, stress-free, impeccably planned destination wedding you've been dreaming of.
Whether you dream of getting married in a gorgeous, lesser known venue or simply want access to the finest local vendors who can't be found online, the WOW team will connect you with lovely, local hidden gems. You wont need to give up control, flexibility or style because you are planning your wedding from afar, your wedding should reflect your personality and vision and the WOW team will make sure it does.
We also have a really good app on our website where couples can find all venues in one place, budget projections, images etc. Its called Venue Discovery and registration is on this page.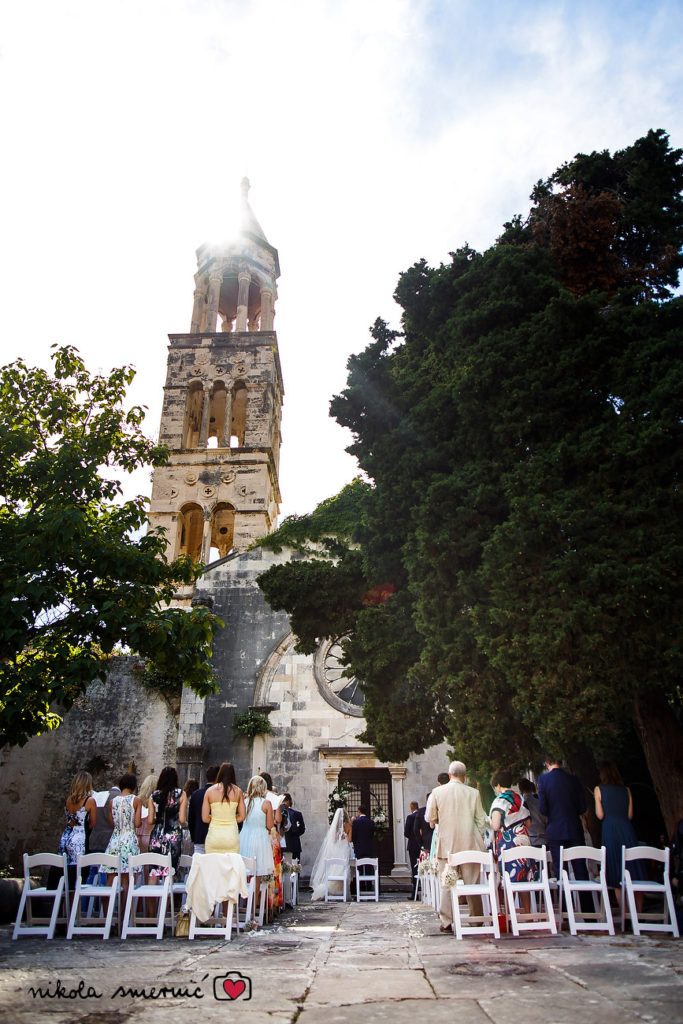 Why do you love working as a wedding planner in your area?
Planning a wedding is a full time job, and planning wedding from abroad can be quite stressful job. Helping our couples in finding this process joyful and stress free is our main goal. When we see their happy faces because their vision is completed, they had a day that they dreamed of , and knowing that we were persons who guide them and help them to accomplished their vision, it's best reward we can get!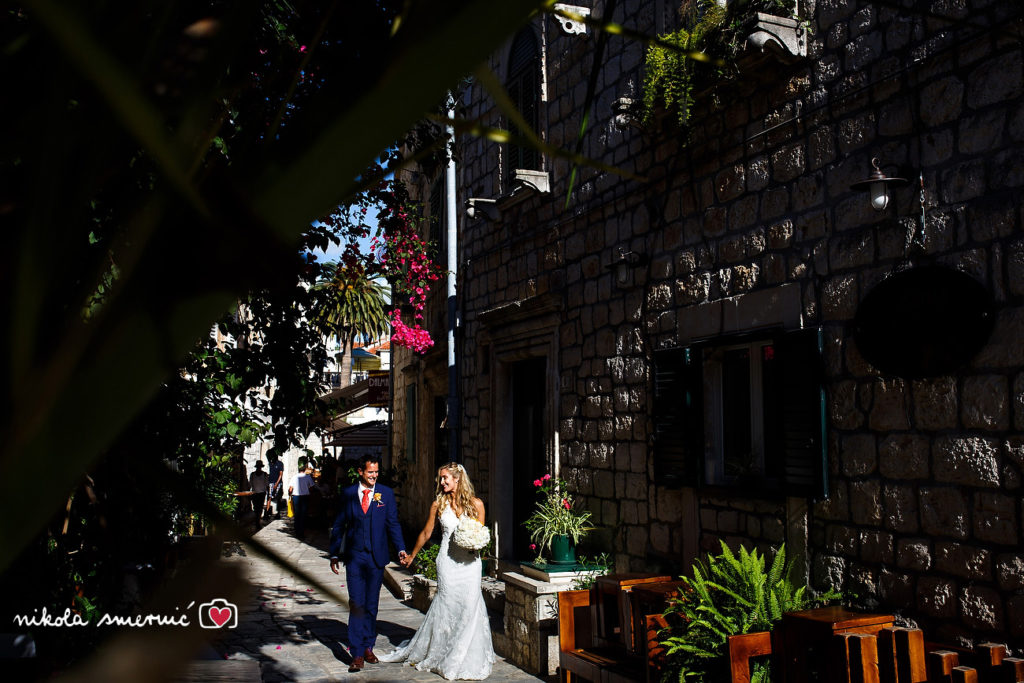 For more information about destination weddings in Hvar, Croatia, contact Martina on +356 9961 4004 or email [email protected] You can also find them on Facebook, Twitter and Pinterest.