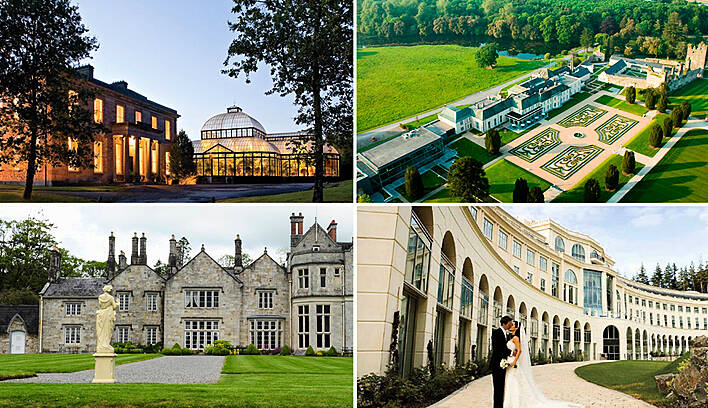 You're engaged - congratulations! Now it's time for the hard part, setting the date and more importantly, where to set it. We decided to put together our nationwide venue guide to lend a helping hand and provide some gorge venue inspo - you are welcome!

Image above: Thomas Sunderland Photography
Carlow
Mount Wolsely Hotel
From individual and bespoke gatherings, to lavish receptions, Mount Wolseley Hotel, Spa and Golf Resort is the ultimate venue for an enchanting wedding day. With a wealth of experience, their wedding team are experts in assisting couples to create the perfect wedding, meticulously crafted and tailored to individual tastes. A Mount Wolseley wedding offers more, from the lavish interior and breathtaking grounds, complete with private wedding garden and mystical lake. Their wedding packages offer the following unique little touches; a picnic basket by the lake for the bride and groom, hot chocolate and cookies, vintage lemonade stands, mouth-watering dessert table displays, cheese and port tables and popcorn and chocolates.
"Mount Wolseley also offers an array of beautiful backdrops for civil ceremonies, partnership ceremonies and blessings. Choose from the regal Wolseley Suite overlooking the championship golf course, the opulent Austin Suite or the beautiful panoramic private wedding garden. With a choice of venues available, all specific wishes are perfectly catered for. With the promise of an enthusiastic team, a magical backdrop and sumptuous banqueting option, every little detail is beautifully taken care of."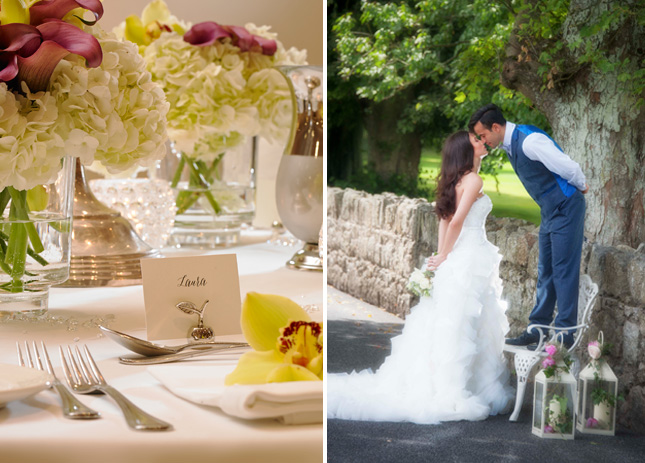 Image on left: Tomas Sunderland Photography
Capacity: Up to 400
Accommodation: 143 bedrooms and 16 holiday homes
Cost: €55pp
T: 059 918 0100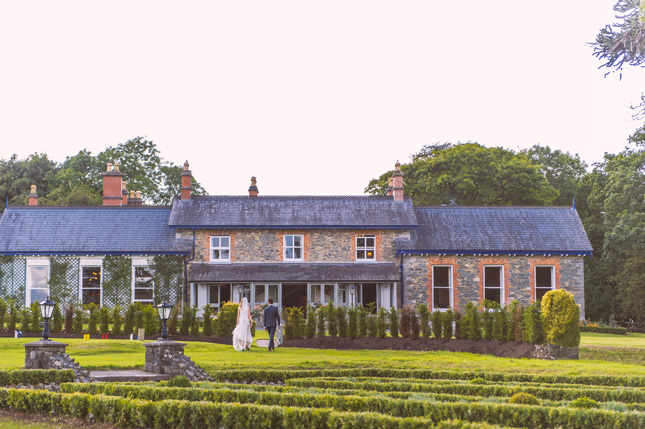 Cavan
Virginia Park Lodge
Steeped in history, the Virginia Park Lodge has recently been brought back into Irish hands by Michelin starred chef by Richard Corrigan, an elegant venue, with a distinctly homely feel and luxury finishing touches. The exclusive pavilion with lake views, can cater for up to 300 guests while indoors the 18th century banqueting room can hold a more intimate wedding for anything up to 90 guests. Whether intimate or extravagant, traditional or not so traditional, Virginia Park Lodge offers a dedicated events team to organise all the special details of your wedding. With a strong focus on food, Virginia Park Lodge are happy to design a bespoke menu compiled using only the finest natural produce. Just 50 minutes from Dublin or 90 minutes from Belfast, this historic house and stunning gardens overlooking the shores of Lough Ramor, are exclusively yours to enjoy with your close friends and family amidst the beauty and privacy of the lodge.
"Our unique selling point is its stunning waterside location on the banks of Lough Ramor and Michelin starred chef patron Richard Corrigan, offering restaurant style haute cuisine for large wedding breakfasts. We grow our own vegetables and herbs in our Gooseberry gardens, providing only the finest natural produce, a true reflection of Richard Corrigan's passion for wild, flavour-rich and unpretentious cooking."
Their wedding co-ordinator says:
"Choosing your wedding venue will undoubtedly be one of the biggest decisions you'll make as an engaged couple, so it's good to start considering your options right away. As we are an exclusive venue dates book up quickly so if you do have your heart set on a day or particular month start looking as soon as possible."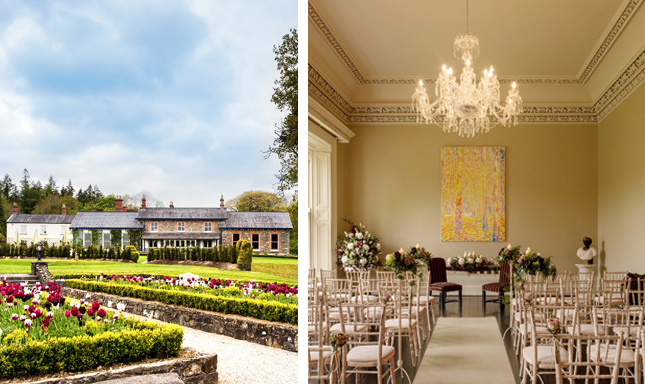 Capacity: 90-300
Accommodation: 25 en-suite bedrooms and 11 restored courtyard cottages
Tel: 049 854 6100
Facebook | Twitter | Instagram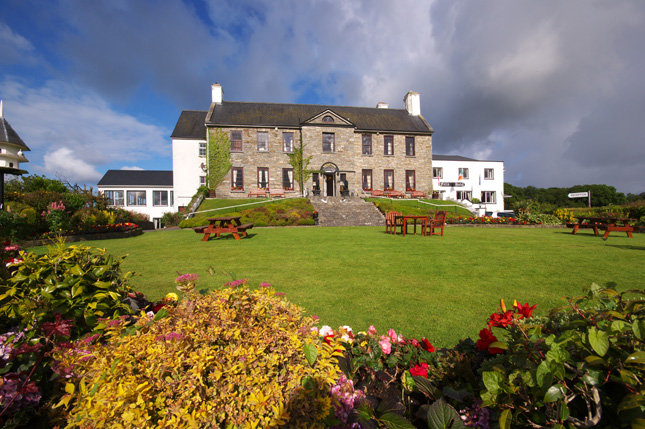 Clare
Falls Hotel
Unforgettable occasions are made unique at this unforgettable location. The picturesque and historic Falls Hotel and Spa is located in the heart of scenic Co Clare, surrounded by 50 acres of gardens and woodland, the river Inagh and waterfall run along the perimeter of the grounds, which provide both a unique and memorable photographic backdrop and idyllic arrival reception setting for your wedding day.
"The McCarthy family purchased the property in 1986 and have expanded it greatly since, while retaining the beautiful manor house. The hotel offers a complete wedding package to couples to ensure that they can relax on their wedding day and on the run up to it. Couples have the flexibility to pick their own array of food and drinks or they can pick from one of four tier all-inclusive packages. There are numerous options for the arrival drinks reception, including the front lawn, the spacious lobby with feature fireplace or the Dylan Thomas Bar which overlooks the river Inagh and the cascades."
Their wedding co-ordinator says:
"When deciding on a venue, a couple should spend some time having a tea or coffee in the hotel and walking around the grounds in their own time. This will give them a feel for the natural ambiance of the hotel, the friendliness of the staff and let them visualise having their family and friends around them. Having a good feeling about the venue is reassuring and makes the decision much easier."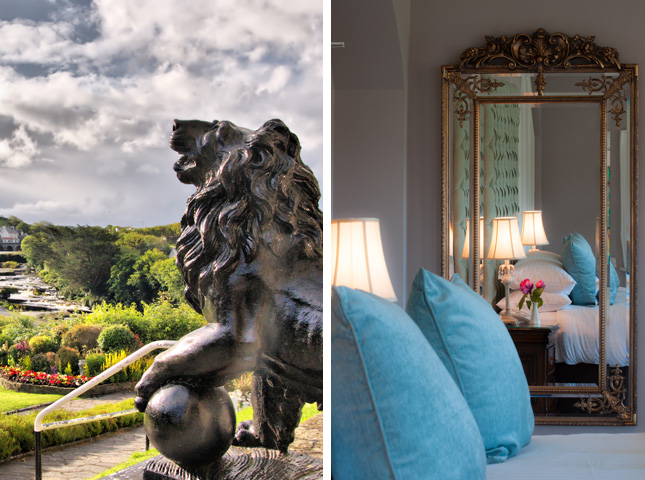 Capacity: 400 max
Accommodation: 140 bedrooms and 9 apartments
T: 065 707 1004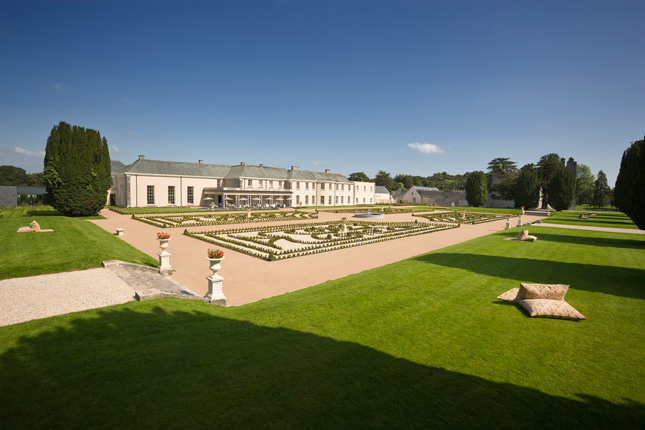 Cork
Castlemartyr Resort
Nestled in the heart of east Cork, Castlemartyr Resort offers a luxurious 5-star venue for weddings of all sizes. With the magnificent 18th century manor house and formal gardens restored to their original grandeur and the majestic ruins of the Knights Templar castle, Castlemartyr offers a myriad of elegant settings to host your special day. It's not only their beautiful assortment of rooms that make Castlemartyr stand out from the crowd but the attention to detail that their experienced team of wedding planners provide.
Castlemartyr Resort can cater for weddings of up to 220 in the luxurious Capel Suite, a venue unlike any other in Ireland… with floor to ceiling windows, giant chandeliers, mood lighting and magnificent drapes, the ballroom combines the perfect mix of elegant charm and contemporary glamour for your wedding celebrations. Our promise is to host one wedding per day giving you our undivided attention."
Their wedding co-ordinator says:
"Decide at a very early stage who you plan on being your maid of honour and best man, ensuring that you choose people that like to take charge, are naturally helpful and will by their very presence remain stress free throughout your special day. Have a back-up team ready in case of any last minute cancellations."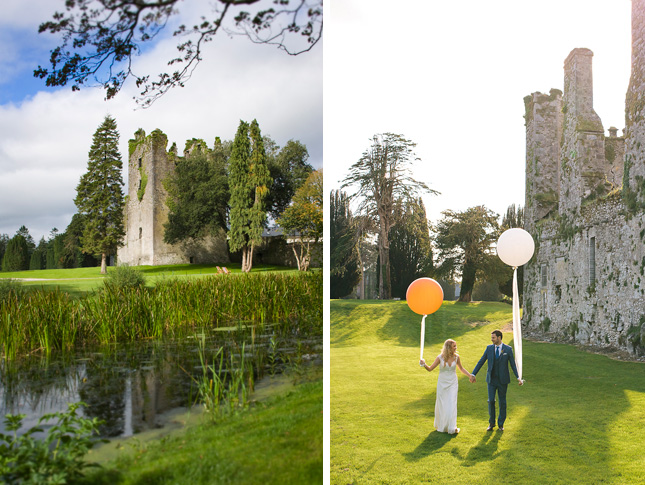 Capacity: 220
Accommodation: 103 rooms and 42 lodges
T: 021 421 9000
Facebook | Twitter | Instagram | Pinterest

Donegal
Mulroy Woods Hotel
Situated in the stunning north west of Co Donegal, on the outskirts of the picturesque village of Milford, the stunning Mulroy Woods Hotel is set among the lush, lake spattered glens rolling from the Donegal hills towards the shore-lands of Mulroy Bay. The old-world character of this hotel captures the essence of Irish hospitality, where traditional Donegal charm meets modern luxury. As a family run, luxury 3-star hotel, the owners pride themselves on attention to detail. The hotel is staffed with hospitality professionals who ensure that all guests enjoy a first class hospitality experience.
"The hotel's plush décor creates an instant sense of comfort and cosiness, this is a hotel with heart. Roaring turf fires and delicious cuisine welcome you in winter, while in the summer The Woods make you feel like you're in the middle of an Irish garden. The ideal destination wedding venue with two large, airy and spacious banqueting suites, the Glashagh Suite catering for up to 350 guests and the Mulroy Suite for up to 200 guests. Wedding specialists are at hand to assist you craft a unique celebration, finalising all the details from your menu to tableware, accommodation and everything else that makes your day special. The wedding packages offer exceptional value and can be tailor-made to suit your budget. Situated at the foot of the majestic Donegal Hills, you'll find a host of enchanting wedding photo backdrops in this versatile hotel complex, whatever the weather."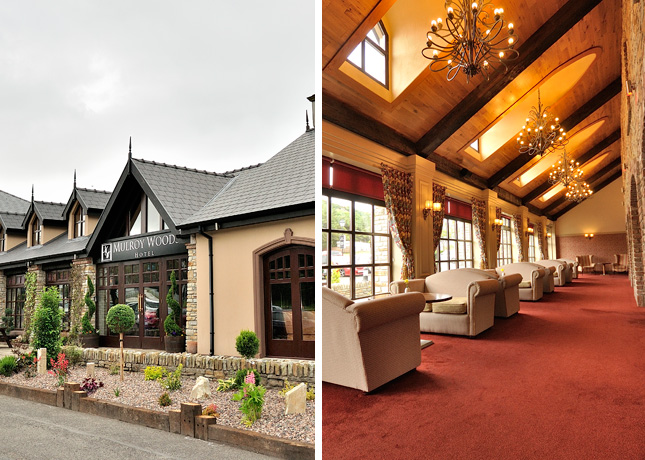 Capacity: 350
Accommodation: 45 bedrooms
Cost: From €36pp
T: 074 915 3313

Dublin
Bracken Court Hotel
The Bracken Court Hotel is a well-established 4-star luxury hotel, exceptional in design and character. From the moment you step onto the red carpet, you will experience the true dedication of a friendly and professional team with a single focus in mind – the success of the most memorable day in your life. They operate a one-wedding-a-day policy to ensure you have all the space, privacy and personal attention to make your day as special as it should be. A grand affair, an intimate reception, the style of your wedding is entirely up to you. They have perfectly stylish suites to choose from. The wedding team at the Bracken Court Hotel have over forty years combined experience and provide the ultimate professional advice and service; from your first enquiry, throughout your wedding planning and right through to the big day.
"Our Roof Terrace offers a unique space for reception drinks and the hotel is renowned for pre and post-wedding celebration packages. We want to make sure that your day is everything you hoped for and more, to us, every wedding is unique."
Their wedding co-ordinator says:
"You should arrange a consultation on the morning of a wedding, within a venue in order to view it as it would be on your day and to have all your research done online in advance, ensuring they can cater for your numbers and your expectations."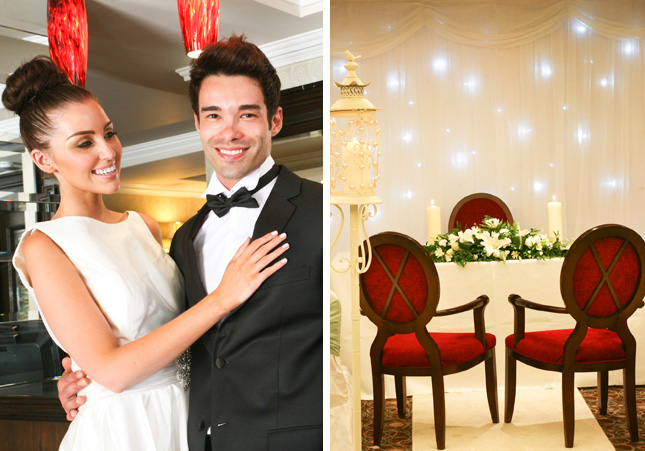 Capacity: 200
Accommodation: 66 bedrooms
T: 01 841 3333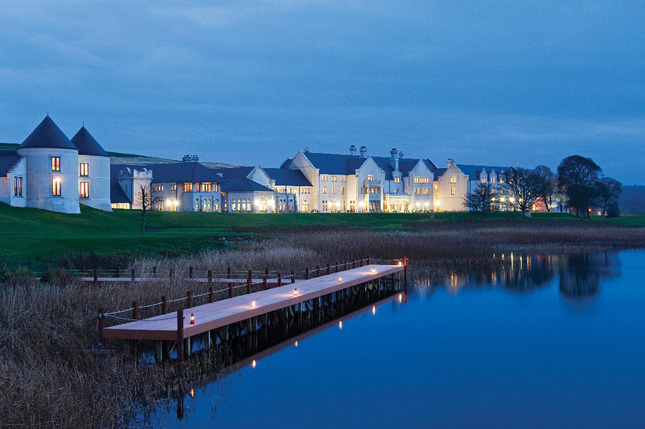 Fermanagh
Lough Erne Resort
The multi-award winning Lough Erne Resort, is a luxurious 5-star hotel in Enniskillen, the gateway to north-west Ireland. Nestled in a 600 acre peninsula with spectacular views of the Fermanagh Lakelands and The Faldo Course, Northern Irelands first 5-star AA and NITB 5-star resort features 120 rooms and suites. Located on the outskirts of Ireland's only island town Enniskillen; within a 90 minute drive of  Belfast International Airport, Belfast City Airport, Dublin International Airport, Sligo and City of Derry Airport as well Belfast and Dublin Ports.
This idyllic and romantic Fermanagh wedding venue offers stunning 360 degree views and the exquisite Ross Suite and Lakeview terrace combine to create a real life fairy-tale setting to celebrate your wedding and a stunning backdrop for your wedding photography. This beautiful Fermanagh hotel's luxury facilities, combined with warm, friendly and attentive service make Lough Erne Resort a unique wedding destination.
"Menus by acclaimed chef Noel McMeel, feature the best of local produce; choose from the three AA rosette Catalina Restaurant; The Loughside Bar & Grill, specialising in quality Irish meats and seafood from the grill; drinks and light bites in The Blaney Bar or indulgent Afternoon Tea. Each dining experience is served with views of The Fermanagh Lakelands."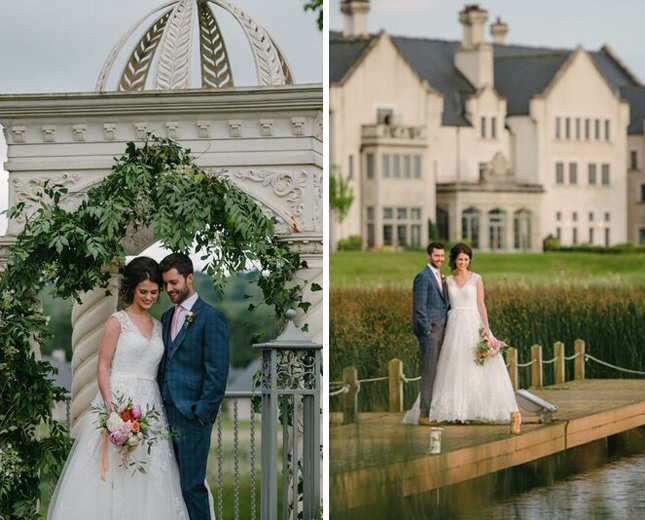 Capacity: 300
Accommodation: 120 rooms
T: +44 (0)28 6632 3230
Facebook | Twitter | Instagram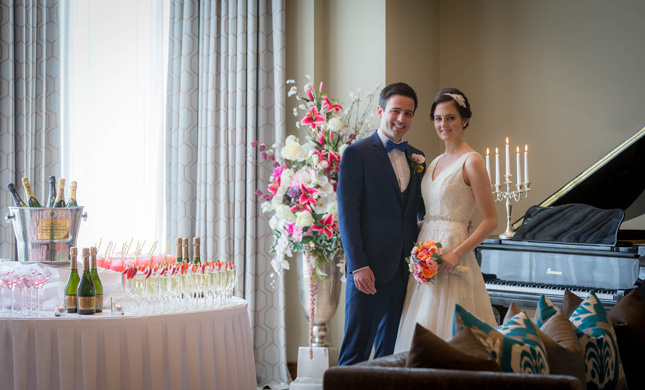 Galway
Lough Rea Hotel & Spa
The Lough Rea Hotel and Spa is one of the most highly recommended and well known award winning wedding venues in Galway. Situated just outside the quaint town of Loughrea overlooking Loughrea Lake, with 91 luxurious bedrooms and an amazing spa your guests will not be disappointed. The De Dannan Suite is the hotel's beautiful ballroom with its own bar and boasting Murano glass chandeliers, luxurious velvet drapery, and interchangeable lighting to suit the theme of our wedding. The beautiful piano lounge is exclusively yours for your drinks reception with our resident pianist entertaining your guests. Private ceremonies and blessings can take place in the Slieve Aughty or De Dannan Suites. The Rooftop Garden Bar and Sky Lounge, boast panoramic views of Loughrea Lake and the Galway countryside. For smaller ceremonies the Rooftop is ideal for an outdoor ceremony, cocktail or Champagne reception. It's also the perfect place to host a post-wedding shindig and have a family BBQ, while you relax and unwind on your first day as a married couple.
Their wedding co-ordinator says:
"First get a short list together of your preferred venues. Do they tick all your boxes? You may have to compromise on some things, but work out what's important to you. Get a sneak peek, as sometimes it's hard for couples to visualise what the hotel might look like on their big day. We recommend all our couples pop into one of our wedding showcases and view the hotel wedding-ready. We also can accommodate couples by letting them view the ballroom on the morning of an actual wedding."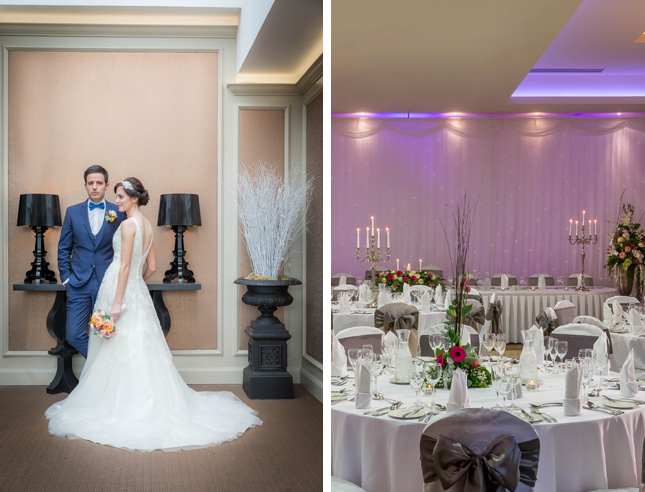 Capacity: 350
Accommodation: 91 bedrooms
T: 091 880 088
Facebook | Twitter | Instagram | Pinterest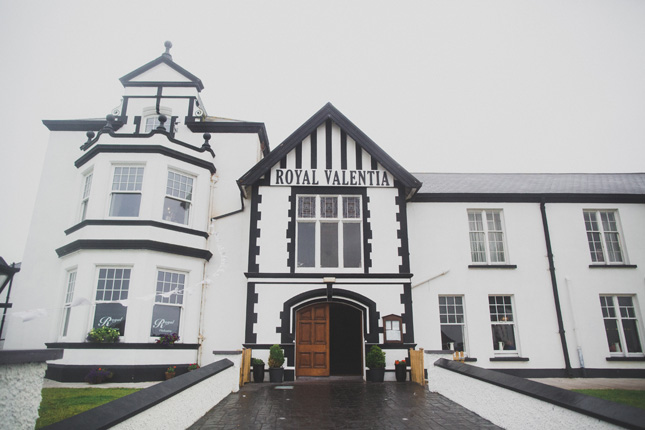 Image above: Jonny MP Photography
Kerry
The Royal Valentia
Weddings at The Royal Valentia are a combination of south Kerry charm and a warm Island welcome. The Royal Valentia is a lovingly restored, 29 room, harbour-front hotel, located in the idyllic village of Knightstown on the eastern tip of Valentia Island. The Royal Valentia's ideal location on the harbour front offers wedding parties unrivalled views of the surrounding islands and mainland across the channel, along with being ideally situated under the only gold star Dark Sky Reserve in the northern hemisphere, offering your guests a mesmerising night sky under which to celebrate your joyous day and night.
"Our beautifully appointed Skelling function room, offers space for up to 120 guests to dine and dance the night away, along with a private bar and side terrace to watch the sunset on what will undoubtedly be a day to remember. We are fortunate to have strong relationships with many of our local suppliers, we utilise these relationships to craft a bespoke and local menu offering your guests a true taste of Kerry."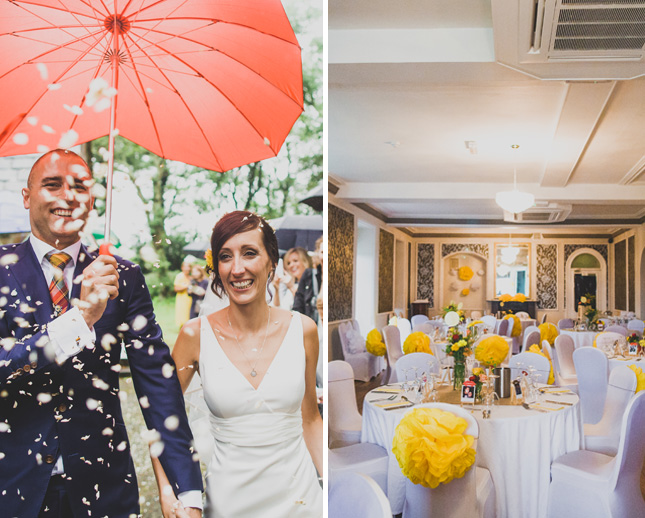 Images above: Jonny MP Photography
Cost: From €45pp
T:  066 947 6144

Kildare
Killashee Hotel
Step into a haven of timeless romance and let Killashee work its magic on your special day. Steeped in history, this gorgeous estate is surrounded by acres of beautifully manicured gardens and secret woodland hideaways. The Original House, a victorian hunting lodge, is ideal for couples who prefer traditional and old-world character in a warm, relaxed setting. It is a stunning period building that is the perfect venue for an elegant gathering of up to 99 guests. The opulent Thomson Suite is perfect for a lavish celebration for up to 250 guests, and can be extended to accommodate even larger wedding parties.
"The Snug is our very own traditional Irish pub, also known as our hidden gem. It's steeped in character and can be privately booked for pre or post-wedding celebrations. At Killashee we promise you a day to treasure forever, where two lives coming together as one, two families unite in a celebration of love."
Their wedding co-ordinator says:
"Listen to advice from family and friends, but remember it's your wedding day and should primarily be about what you both want. Sit down and have a good chat before you visit any venues, to make sure you're both on the same page. Make everything an occasion and enjoy it as it's such a special time."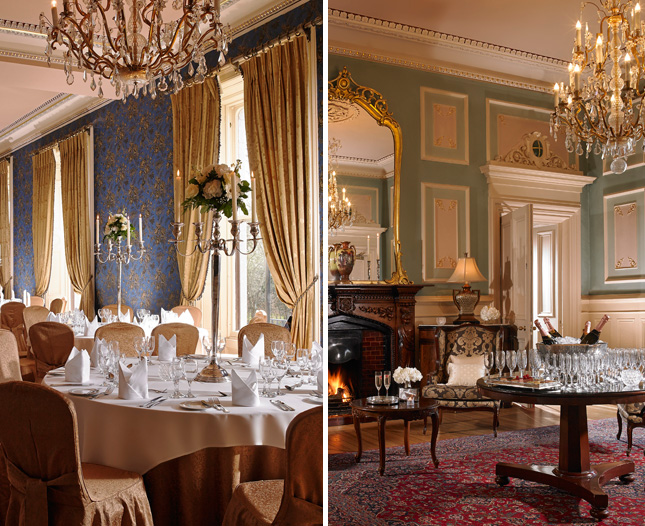 Capacity: 250
Accommodation: 141 bedrooms
T: 045 879 277
Facebook | Twitter | Instagram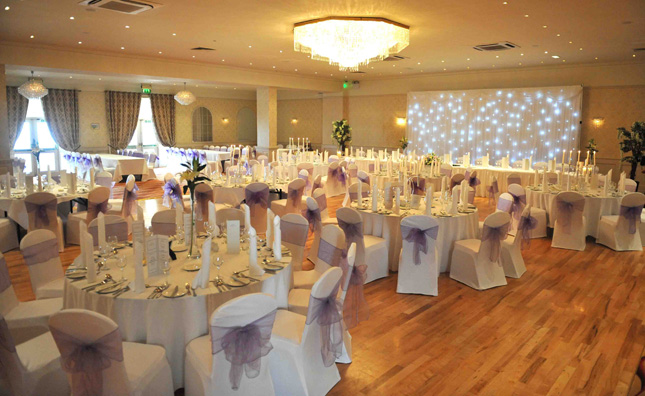 Kilkenny
Springhill Court Hotel
The newly refurbished Springhill Court Hotel, Kilkenny is renowned for its great food, friendly staff and efficient service. Their experienced team are dedicated to making your dreams a reality and offer expert advice and support. They cater for only one wedding per day, therefore ensuring their utmost attention to all the finer details of your day. Their wedding packages can be tailored to suit your requirements and start from just €33pp.
"We have 85 en-suite bedrooms, including our newly refurbished bridal suite and fifteen rooms are offered at a discounted rate for your bridal party. Our recently refurbished Tara Ballroom can cater for 280 guests comfortably, has built-in bar, adjoining smoking area and huge dance floor."
Their wedding co-ordinator says:
"Kerry our wedding coordinator's best tip is narrow down your search in advance to your top six to ten venue choices and then go and visit these, rather than viewing every venue without researching in advance."
Capacity: 500
Accommodation: 85 bedrooms
T: 056 772 1122
Facebook | Twitter | Instagram

Laois
The Heritage Killenard
Relaxed and welcoming, The Heritage Killenard is polished and stylish with impeccable levels of service throughout with pure luxury in the idyllic countryside of Laois, in the heart of Ireland. A unique, classical property with a charming character, here you will experience the highest level of comfort, service and cuisine. Glamorous and opulent, The Heritage Killenard has a world-class spa, an extensive selection of luxury accommodation and a range of dining options, providing delicious and memorable food for your celebration. Consistently voted a firm favourite with the region's brides and grooms-to-be, they cater for weddings of all sizes.
"The magnificent ballroom at The Heritage Killenard is located just off the opulent lobby. A private wood-panelled lounge, gracious foyer, opulent suites and glittering chandeliers in the ballroom with gilt mirrors create a magical setting. Self-contained with its own bar, the versatile ballroom can be divided to host more intimate weddings of up to 150 guests or less, or the full room can be used to comfortably cater for up to 350 guests. The Heritage Killenard combines sophisticated elegance with impeccable hospitality and old-world charm in the beautiful Laois countryside, an ideal location for a wedding."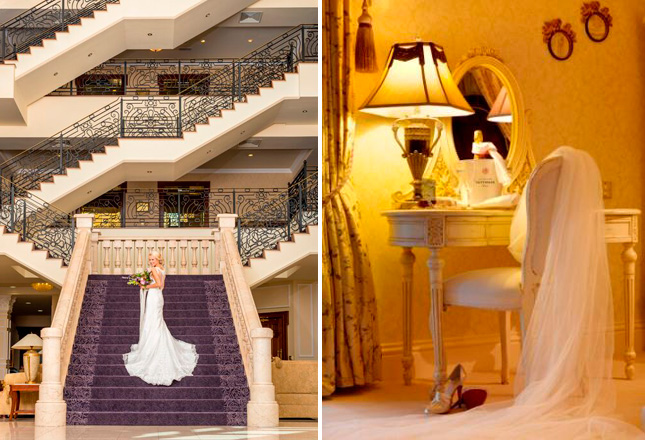 Capacity: 350
Accommodation:
T: 057 864 5500
Facebook | Twitter | Pinterest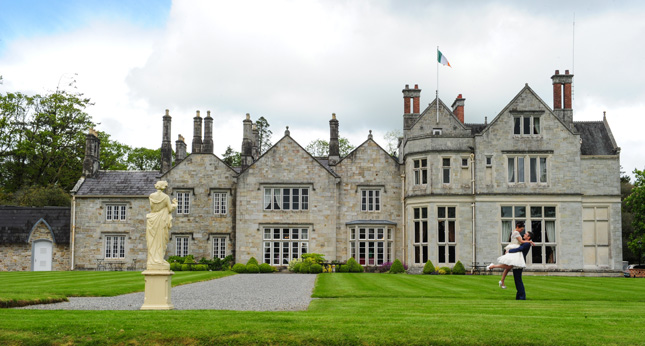 Leitrim
Lough Rynn Castle
Their winding driveway, lakeside setting, walled garden and handsome façade all make Lough Rynn an ideal fairytale venue. Inside you'll find grandly proportioned rooms, four-poster beds, silk wallpaper, parquet floors, open fires and generous views, making the inside just as impressive as the exterior. The ancestral home of Lord Leitrim, the estate is rich in history and natural beauty. This secluded castle is set on the shore of Lough Rynn, surrounded by over 300 acres of breathtaking scenery, it truly is a magical setting for your wedding day. Planning your wedding is part of the excitement of getting married, so allow their experienced wedding team to assist you in every way possible. The long established team at Lough Rynn are renowned for their friendly attitude and personal approach, ensuring exceptional attention to detail on all aspects of your wedding.
"We pride ourselves on our excellent staff and the warm and friendly atmosphere that our couples and their guests experience at Lough Rynn Castle - the fact that every guest is treated with the same importance as the bride and groom matters to us."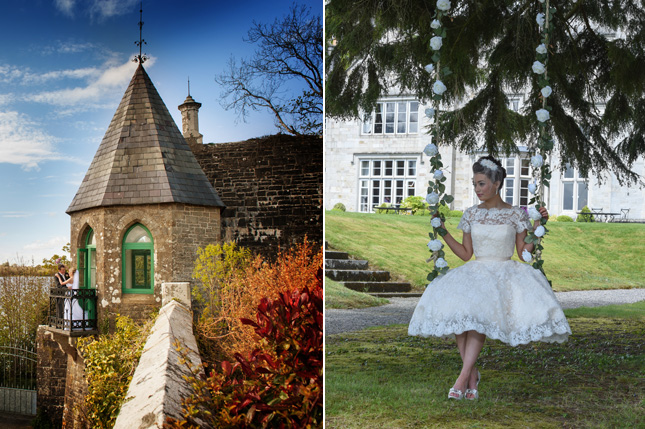 Capacity: 320
Accommodation: 44 bedrooms
T: 071 963 2700
W: loughrynn.ie
Facebook | Twitter | Instagram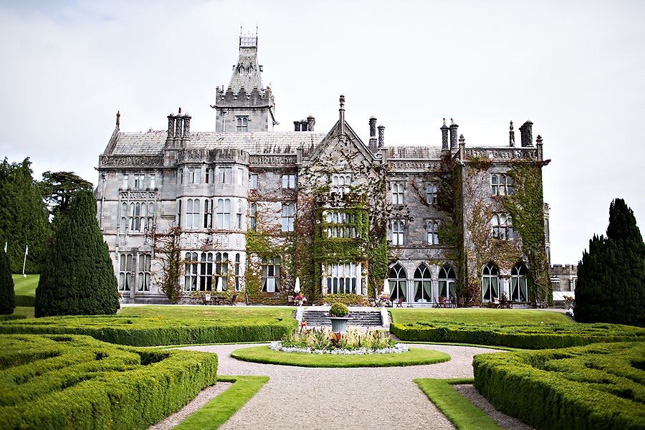 Limerick
Adare Manor
A breathtaking backdrop and a fairytale setting - Adare Manor is a spellbinding 19th century castle hotel unmatched anywhere in Ireland. They are currently undergoing an extensive refurbishment and development project and will continue until winter of 2017. During this closure period, an upgrade and restoration of internal finishes, woodwork and stonework will be undertaken, along with the enhancement of all guest bedrooms and public areas, incorporating the latest in contemporary luxury and technological innovations.
"The addition of a new west wing will bring the total room count to 104 bedrooms, while a splendid new ballroom for weddings will have the capacity of 80 to 350 people. The improvements in the Manor House will also include air conditioning in all rooms, complimentary wifi and elevators to all floors, along with the additions of a new state-of-the-art spa, pool, relaxation area and cinema. Soon to be the most luxurious wedding destination in Ireland, the new Adare Manor will make your wedding dreams come true."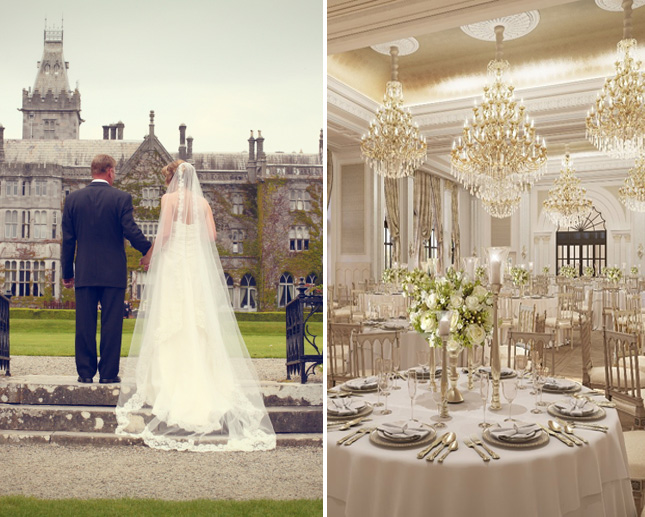 Capacity: 350
Accommodation: 104 bedrooms
T: 061 605 200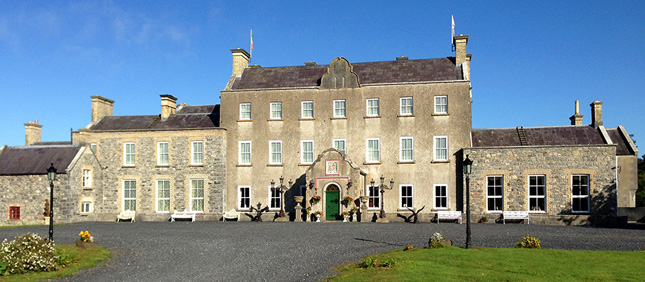 Longford
Newcastle House Hotel
Newcastle House is a 300-year-old Manor House located in the very centre of Ireland in Co Longford on the banks of the river Inny. Newcastle House stands on 50 acres of mature parkland, surrounded by 900 acres of forest. It's steeped in history; formerly the residence of the King-Harmen family, the estate was once the largest in the region encompassing over 30,000 acres. Today, Joe and Suzanne Donovan have lovingly restored Newcastle House to its former glory. The impressive and comfortable reception rooms have large open fires where you can enjoy a book from the library or a drink from the old-world bar, and occasionally a traditional music session. If you're looking for a homely and cosy feel to your wedding day, Newcastle House is ideal.
They are licensed to hold civil ceremonies in their elegant ballroom, which can seat up to 150 guests. The ballroom has a private bar with high ceilings that have been ornately painted, which provides the ideal backdrop for those all-important wedding photos.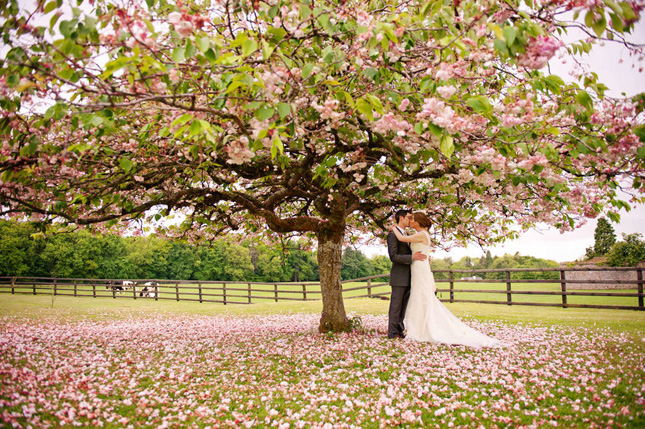 Capacity: 150
Accommodation: 16 en-suite bedrooms
T: 090 643 2226

Louth
Four Seasons, Carlingford
The Four Seasons Hotel Carlingford lies nestled at the foot of the Cooley mountains overlooking Carlingford Lough, offering spectacular views, excellent accommodation and fine cuisine. Awarded Wedding Venue of the year Leinster 2014 and 2015, The Four Seasons is located in the breathtakingly beautiful Carlingford with spectacular views overlooking the waterside, King Johns Castle and Slieve Foy mountain. Carlingford offers a truly unique setting for you to exchange vows - you may wish to say I do in the garden overlooking Slieve Foy mountain with the soft sound of cascading water in the background. Or, choose from one of the newly designed wedding suites overlooking Carlingford Lough.
"Carlingford itself provides the perfect backdrop for your wedding, with Carlingford Loug, mountains, the Old Abbey, King John's Castle and quaint cobble streets, your photographs will be treasured forever."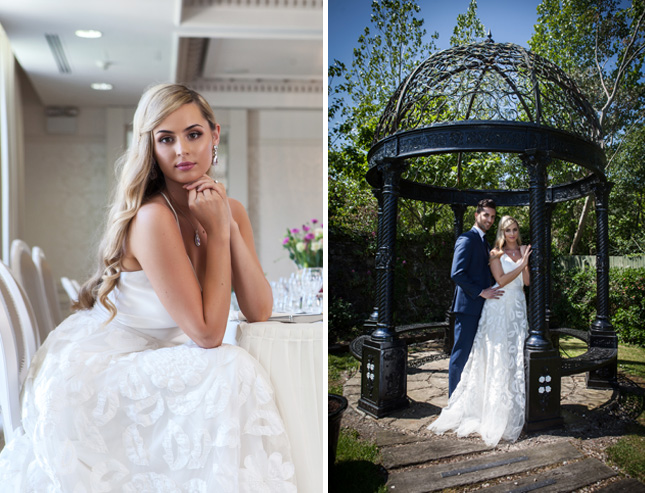 Capacity: 450
Accommodation: 58 bedrooms
T: 042 937 3530
W: 4seasonshotelcarlingford.ie
Facebook | Twitter | Instagram | Pinterest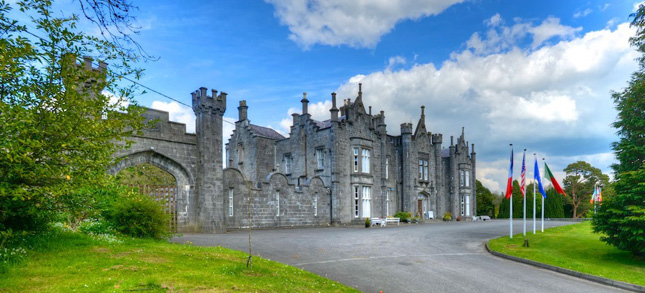 Mayo
Belleek Castle
Belleek Castle is a magical setting with two venues available. For parties of up to 50 guests, the beautiful Library Restaurant is ideal and for weddings of up to 200, their Medieval Banqueting Hall, with stone arched vaults and 13th century fireplace, creates a wonderful ambiance for their weddings. Belleek is also known for attentive and unpretentious hospitality for all guests and their wedding co-ordinator ensures that you get full attention and a bespoke wedding day.
"Our venue can be used for civil and humanist ceremonies in the castle and on the grounds. The castle has won a number of awards for its excellent cuisine, such as the Best Hotel Restaurant in Mayo and Connacht for 2016. Belleek has a number of unique rooms such as the Armada Bar, based on a Spanish Armada Galleon of the 16th century, and much more wonderful architecture throughout the building. The Banquet Hall is of course one of the key reasons people choose Belleek as their venue, but also because the entire hotel is steeped in history, from the grounds to the building's ornate architecture, forming the perfect setting for a spectacular wedding. We also roast a pig on a spit in front of the large open fire in the hall, something which will last long in the minds of all guests."
Their wedding co-ordinator says:
"Every couple is different and their wedding should match their personalities. I personally want to make sure that every couple is completely happy on their big day."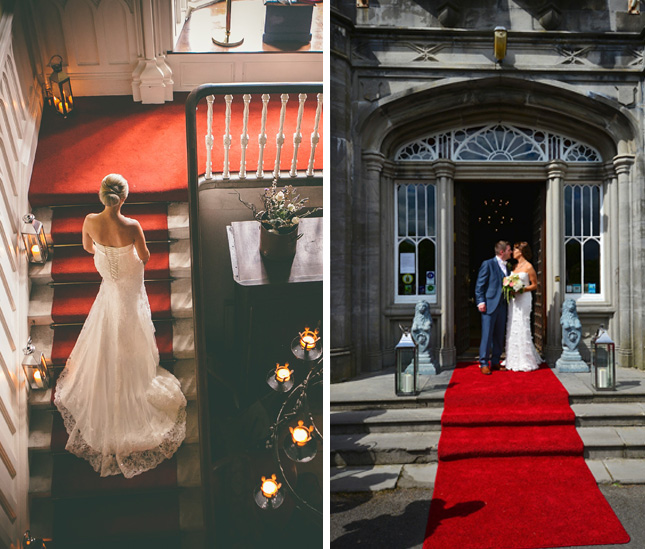 Capacity: 200
Accommodation: 10 bedrooms
T: 096 22400
Facebook | Twitter | Instagram | Pinterest

Meath
Headfort Arms
The Headfort, was once the town house of the Marquis of Headfort and dates back to the mid 1700s. It still retains that sense of regal charm and with the Duff family at the helm for over 40 years, it's almost a case of one family looks after another, on your wedding day. Georgian in style, the ballroom boasts high ceilings, natural light, crystal chandeliers and a conservatory which leads onto beautiful outdoor space, fully self-contained and private to the wedding party. As part of this year's makeover, the Headfort lounge and public areas have also received a stylish new look, embracing new trends such as gin and whiskey selections, cocktails and locally sourced food which remains part of the hotels guaranteed Irish charter.
"This summer sees the ancient rose beds of the Headfort Garden wallow in glory, as they are joined with lots of beautiful new landscaping, bridal garden entrance, outdoor dining areas and a new garden kitchen, in what now some would describe as one of the nicest urban garden in the northeast of Ireland."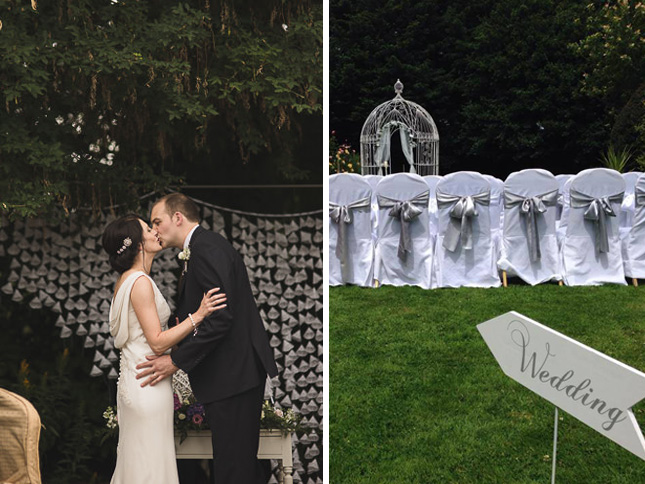 Capacity: 350
Accommodation: 45 bedrooms
T: 046 924 0063

Monaghan
Four Seasons, Monaghan
The Four Seasons Hotel Monaghan, provides a wonderful venue for your dream wedding. Their expert wedding co-ordinators and team at the will assist with your detailed planning so that on the day, you can simply enjoy your wedding. The hotel offers elegant suites, extensive gardens and superb banqueting suites each with their own bar, together with their newly designed bridal suite. You can choose from one of their three suites, which can cater for parties from 30 to 330 guests. Or, if you prefer a smaller, more intimate wedding, The Avenue Restaurant is a beautiful setting.
"We at the Four Seasons Hotel take pride in our professionalism and the versatility of the facilities we offer. You can look forward to a warm welcome, superb hospitality and absolute confidence that your wedding will be an outstanding success. You can be guaranteed an unforgettable and enjoyable reception at the Four Seasons Hotel Monaghan."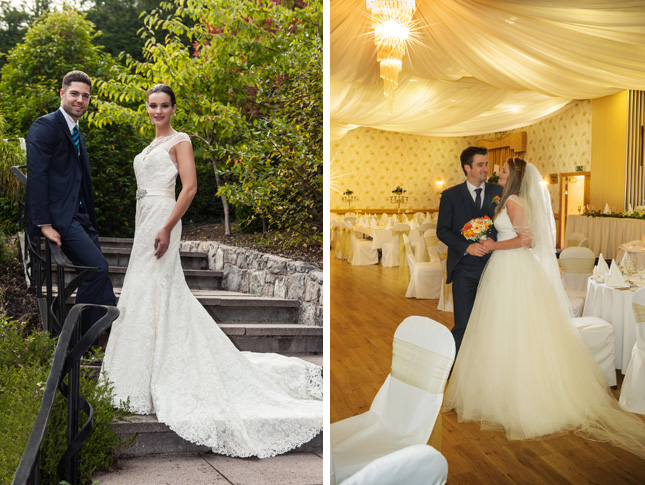 Capacity: 350
Accommodation: 59 bedrooms
T: 047 81888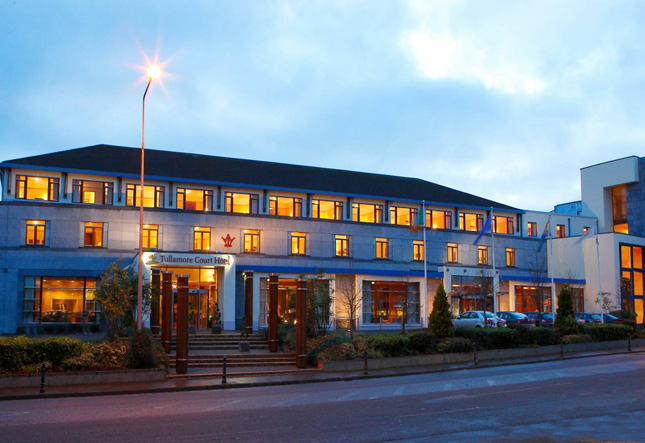 Offaly
Tullamore Court Hotel
The Tullamore Court Hotel is an ideal backdrop for your special day; blending modern luxury and traditional hospitality, ensuring that you can relax and enjoy every moment of your day to the fullest. Renowned as one of the Midland's leading wedding venues, it is the wedding team's attention to detail that has led the hotel in being nominated for the Lakeland's wedding venue 2016. The impressive D.E Williams Suite will leave a lasting impression with your guests, with its floor-to-ceiling windows looking onto its own private garden. In the evening it comes alive with twinkling fairy lights, ensuring a beautiful focal point all day long. This room can facilitate from 50 to 350 guests, allowing you to add your own unique touches to your wedding.
"Our wedding manager Martin Tempany, has been nominated for numerous awards and titles. Martin has been with the hotel for many years and always leaves an amazing impression with every wedding he organises. Martin gives every aspect of each wedding a 100%, while ensuring the bride and groom are attended to throughout the day."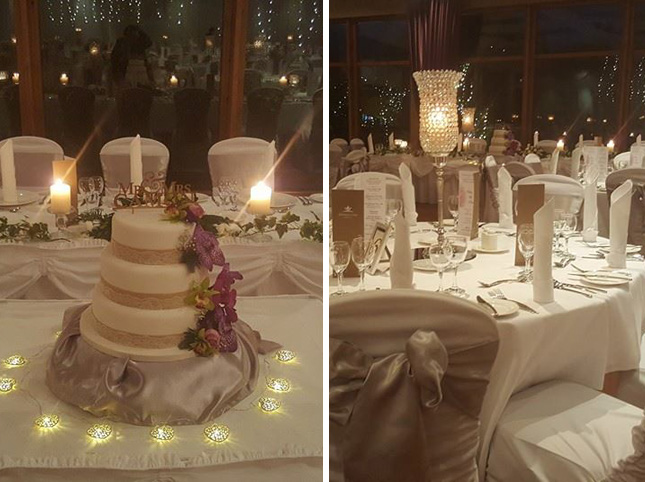 Capacity: 350
Accommodation: 103 bedrooms
T:  057 934 6666
Facebook | Twitter | Instagram

Roscommon
Kilronan Castle
Kilronan Castle is located on the shores of Lough Meelough in Ballyfarnon, Co Roscommon and is one of Ireland's hidden gems. Kilronan is one of the most luxurious castle hotels; it's the ancestral home of the Tenison family and the legendary Colonel King Tenison. This 200 year-old castle is steeped in history, full of character and old-world charm and nestled amongst acres of woodland, open lawns and pathways leading you to a truly breathtaking estate. From intimate to extravagant, traditional to bespoke their team can offer a comprehensive service, ensuring your wedding will be unforgettable and uniquely yours.
"The Dungeon Bar is an ideal private setting for your drinks reception - in the summer, your guests will gather on the patio sipping on pink Champagne, whilst overlooking the scenic Lough Meelagh. Alternatively for a winter wedding, the roaring open fires make the surroundings comfortable and homely and the candle lit wine cellar just adds to the mystical atmosphere."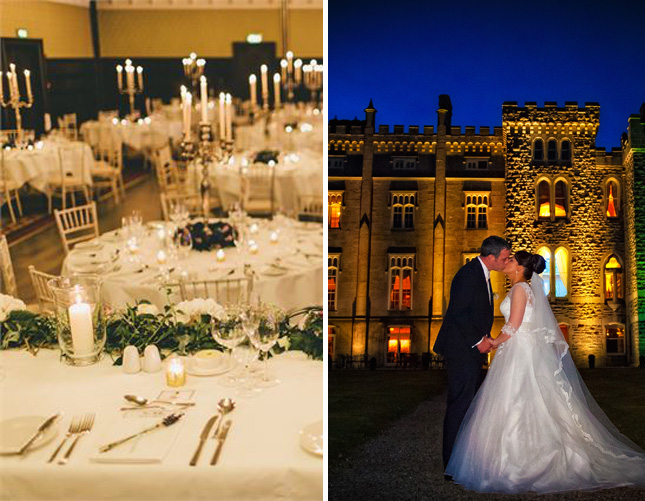 Capacity: 350
Accommodation: 84 bedrooms
T: 071 961 8000
E: : [email protected]
Facebook | Twitter | Instagram

Image above: Darek Smietana
Sligo
Temple House
Set amidst a 1,000 acre private estate, overlooking the lakeside castle of the Knights Templar in Co Sligo. They pride themselves on the flexibility of making this country house such a special wedding venue. It has been the family home since 1665 and that makes the atmosphere there so peaceful and special for weddings. Temple House boasts rooms of enormous proportions and grandeur and yet, there is a real sense of intimacy there too. The terraced gardens are spectacular, the whole setting breathtaking.
Temple House say:
"We would always suggest that the wedding party take the house for more than just the day. You will enjoy your stay all the more. There is a special ambiance at Temple House and we love a celebration. No two occasions are the same."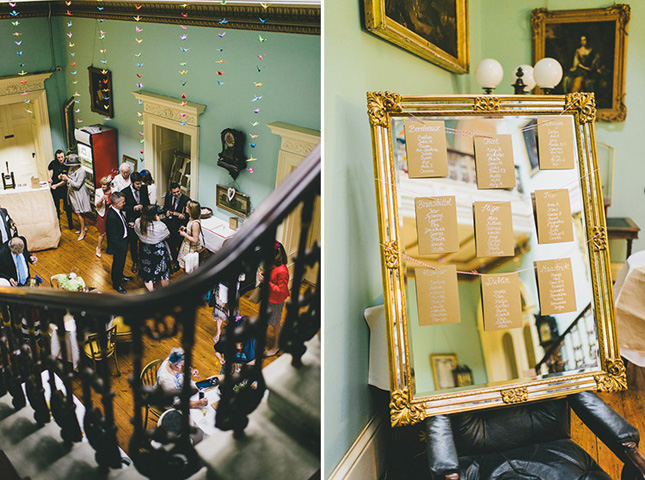 Images above: Darek Smietana
Capacity: 250 max
Accommodation: 6 bedrooms and family suite
T: 086 397 1301
Facebook | Twitter | Instagram | Pinterest

Tipperary
Kilshane House
Situated in the heart of Co Tipperary, is Kilshane House, exclusively yours for your wedding. The Orangerie, which has a full bar at one end and dance floor at the other, holds 220 guests comfortably in a fine dining manner. The delicious six course wedding dinner is prepared by the resident Head Chef and his team and The Conservatory can seat 100+ for a post-wedding BBQ. Set on 320 acres of parkland, there's plenty to be explored and you can be assured that only the guests you invite are present. Have your wedding ceremony indoors or outdoors in the Conservatory, gardens, or at the lake. All-inclusive wedding packages are designed to celebrate your special day and the season in which it takes place, with no hidden extras.
"We have some spectacular locations, on the grounds, for civil ceremonies from the Pagoda on the lake, Sacred Garden of Meditation, and the Conservatory which is unique in itself and always Plan B in case the weather misbehaves."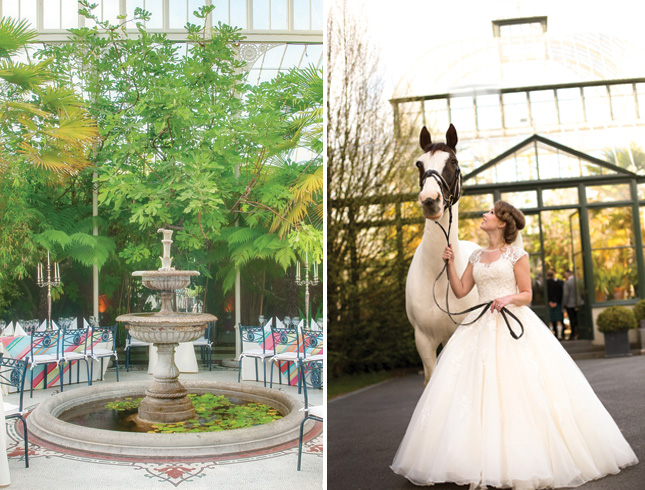 Capacity: 220
Accommodation: 54 bedrooms
T: 062 82444
Facebook | Twitter | Instagram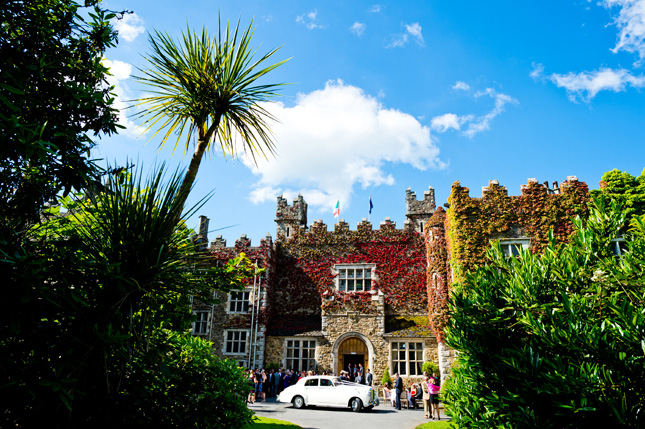 Waterford
Waterford Castle
Nestled on a 310 acre private island just minutes from Waterford city and 90 minutes from Dublin is the 16th century luxurious Waterford Castle Hotel & Golf Resort. With transport via the private car ferry, it is considered a premier choice for local and international weddings. Waterford Castle Hotel & Golf Resort, part of Ireland's ancient east is a place of history, romance and tranquility. Experience a wonderful sense of anticipation as you make the short crossing by car ferry over the King's Channel to Ireland's only island castle. From intimate gatherings to formal receptions, the dedicated wedding coordinators will work to ensure that your day runs smoothly and their attention to detail, commitment and professionalism will make it a day to remember.
"Our great lawn, with it's beautiful steps leading to the arced gateway provides the perfect space for your lawn nuptials. The castle's front lawn with beautiful views, surrounded by the River Suir would be an ideal choice for your Champagne reception. You may even catch a glimpse of our resident wildlife, from deer, foxes, red squirrels, hedgehogs, badgers and Irish hares to name a few."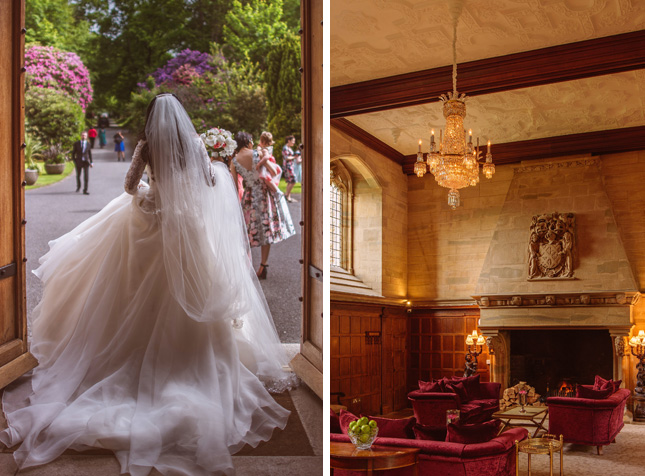 Capacity: 130
Accommodation: 19 bedrooms and 45 lodges
T: 051 878 203
Facebook | Twitter | Instagram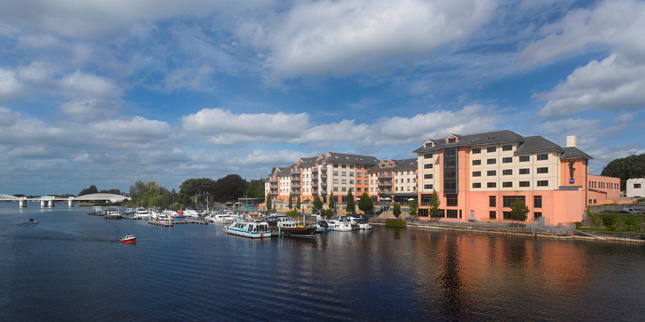 Image above: Will Pryce
Westmeath
Radisson Blu, Athlone
Set in the heart of Athlone, on the banks of the River Shannon, Radisson Blu Hotel is a great venue for a central wedding. The Marina Suite has beautiful views, overlooking the river, St. Peter's and Paul's Church and Athlone Castle. It's an ideal space for large wedding parties, while the Northgate Suite caters for more intimate celebrations. The hotel can also provide a private room for your civil ceremony. Radisson Blu Hotel's reputation for luxurious comfort and fine food, combined with excellent service will ensure that you and your guests have a memorable wedding day.
"Our wedding co-ordinator and banqueting team will provide guidance and expertise from the moment you make your initial enquiry, to help you plan every little detail of your special day."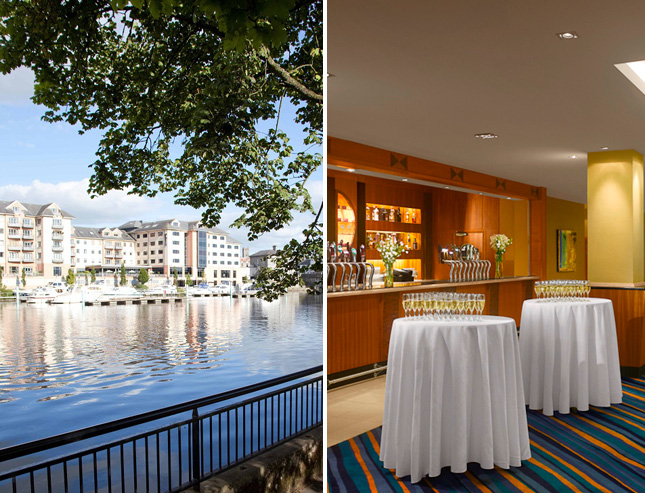 Capacity: 400
Accommodation: 128 bedrooms
Cost: €49pp
T: 090 64 42621
W: radissonblu.com/hotel-athlone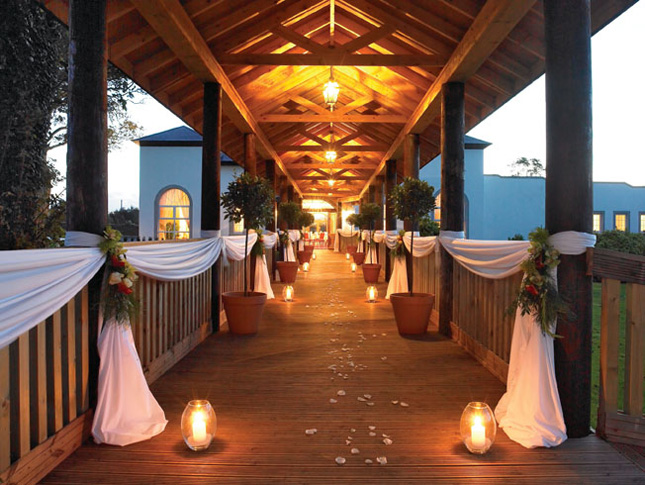 Wexford
Danby Lodge
Built in the 1730s and situated in the sunny southeast of Ireland, the Danby Lodge Hotel is set on seven hectares of beautifully landscaped gardens, with a play area for children and some of their 29 rooms are pet friendly rooms, for those travelling with pets. The Danby's reputation for good food and friendly service, as well as attention to detail will ensure you have a more than memorable day. As your wedding day is one of the most important days of your life, their wedding co-ordinator will gently take you through all of their wedding menus with expert advice. They are also registered for civil wedding ceremonies.
"The Bridal Room is our most beautiful room and is complimentary for all our brides and grooms - it's situated at the side of the hotel, overlooking the bridal walkway and is the perfect place to relax with a bottle of complimentary Champagne and luxury chocolates. We also provide special rates for your guests for the duration of their stay."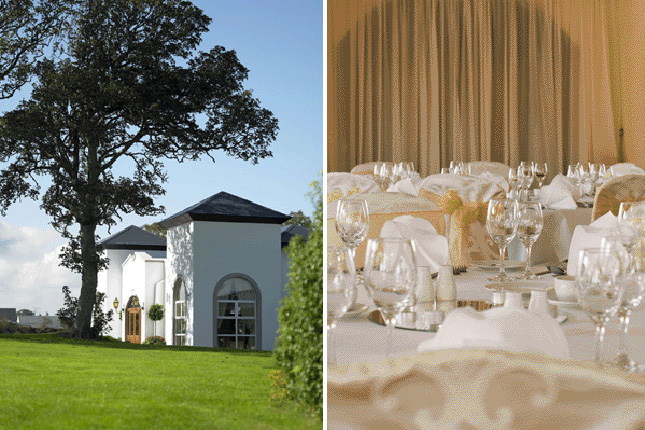 Accommodation: 29 bedrooms
T: 053 915 8191

Wicklow
Powerscourt Hotel Resort & Spa
Nestled in a secluded woodland, with the beautiful backdrop of the Sugar Loaf Mountain behind, Powerscourt Hotel Resort & Spa, is an idyllic setting for your wedding day. While they're located in Co Wicklow, Powerscourt Hotel is less than an hour's drive from Dublin. Powerscourt Hotel offers a variety of spaces in which to celebrate your big day, from the elegant ballroom with seating for up to 400 guests, to the stunning outdoor Secret Garden, or even the traditional McGills pub for a relaxed post-wedding get together. And, for those all-important wedding photographs, the hotel offers a gorgeous backdrop of the Sugar Loaf Mountain.
"We'll work with you to capture all the little elements, bringing them together to create a wedding that's all about you.  Our wedding team is at your service from the beginning, listening to your ideas and helping you turn dreams into a reality, with a wedding reception that is uniquely yours."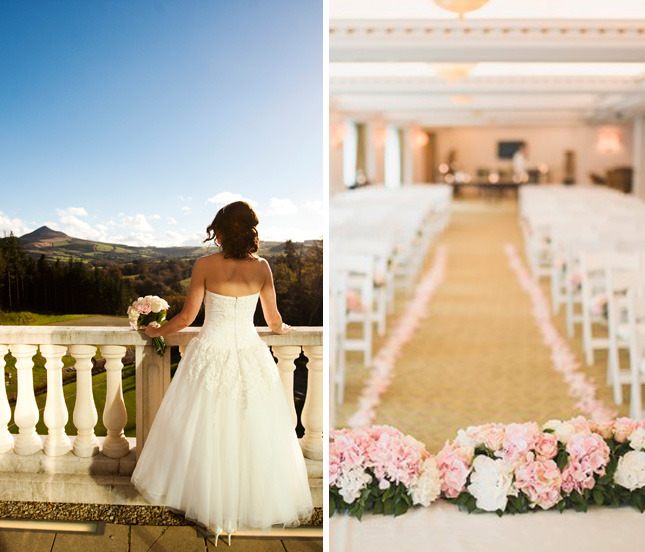 Capacity: 400
Accommodation: 194 bedrooms
T: 01 274 8888
Facebook | Twitter | Instagram | Pinterest
And if that wasn't enough awesome venue inspo for you, here's some of our fave outdoor wedding venues and castle venues!