A Confetti promotion
You're engaged - congratulations! Once you've set the all important date and double checked all your loved ones are available for it, it's on to an even more important step: picking a venue! We decided to put together our nationwide wedding venue guide to lend a helping hand and provide some gorge venue inspiration for you just engaged couples. Who knows? Your dream wedding venue could be here on this page!
In alphabetical order by county - let's go!
Confetti.ie's Nationwide Wedding Venue Guide
Carlow - Woodford Dolmen Hotel
Whether you dream of a winter wedding surrounded by twinkling fairy lights & cosy fires or a summer celebration encircled by green gardens and gorgeous views, the woodland style setting of the Woodford Dolmen Hotel is the perfect wedding venue, whatever the season. Surrounded by the Killeshin hills and nestled into the banks of the River Barrow, stroll hand in hand through 10 acres of lawns or stand on the hotels famous private red bridge and take in the views of the rolling countryside. The Woodford Dolmen Hotel is one of the most romantic settings and an exquisite backdrop for those all-important wedding photos.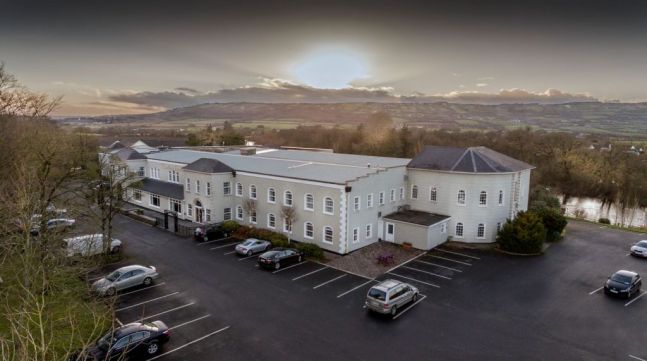 Offering the ultimate in bespoke weddings, you're day is as important to the wedding team at this Carlow Wedding Hotel as it is to you. Renowned for their exceptional service, personal touch & attention details their friendly and helpful approach and wealth of experience and expertise will ensure your special day runs smoothly, guaranteeing an unforgettable day for you and your guests.
"I always tells couples to trust their instincts; within five minutes of entering they will know whether or not a venue is right for them," says their wedding planner, Clare.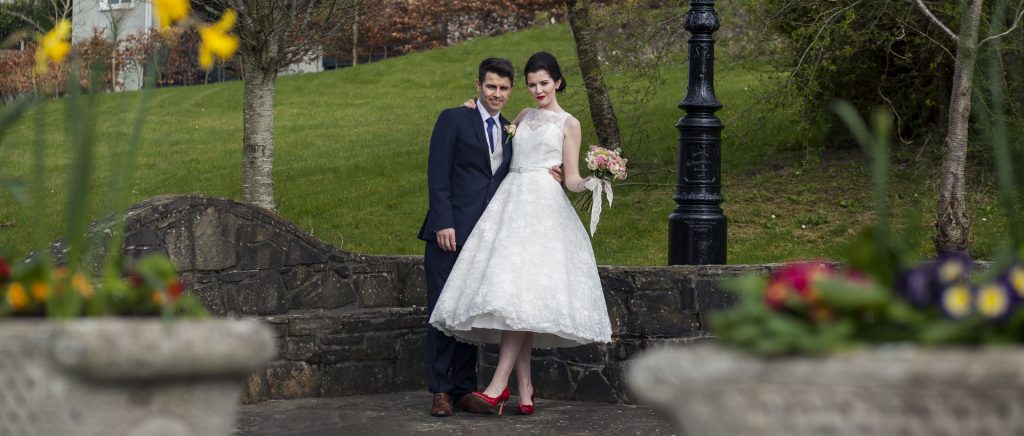 Capacity: Up to 220
Accommodation: 350
T: 059 9142002
Cavan - Errigal Country House Hotel
The Errigal Country House Hotel in Cootehill Co Cavan, nestled between counties Cavan and Monaghan, has the answer to every one of your wedding needs including venue for civil ceremonies, large weddings up to 420 people and new intimate wedding packages for receptions in Reynard's Restaurant for up to 60 people. The hotel's dedicated wedding team with 12 years of wedding experience will be available to offer expert advice and guidance, so that you are free to relax and enjoy your special day. The stunning landscape garden at the hotel which is designed for the all-important wedding party pictures, there are other key photography locations at the hotel such as the elegant stairway and the bridal suite.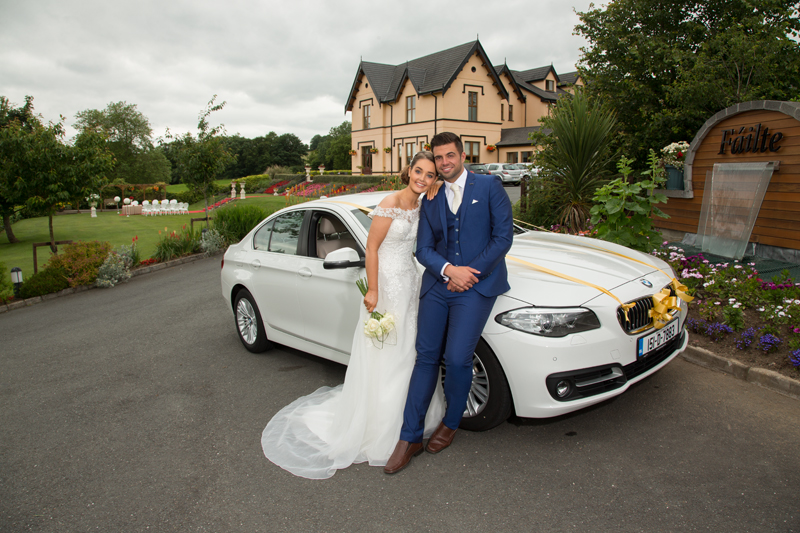 The Errigal Country House Hotel has fantastic wedding packages to suit every budget, All Inclusive wedding package's which includes five course menu with choice on Mains & Desserts and great extras such as a red carpet arrival, sparking wine reception, Tea coffee and homemade scones, chair covers, Tall crystal globe centre piece which creates an amazing focal point to your table , Half bottle of wine per person , evening suppers two complimentary rooms including bridal suite and much more.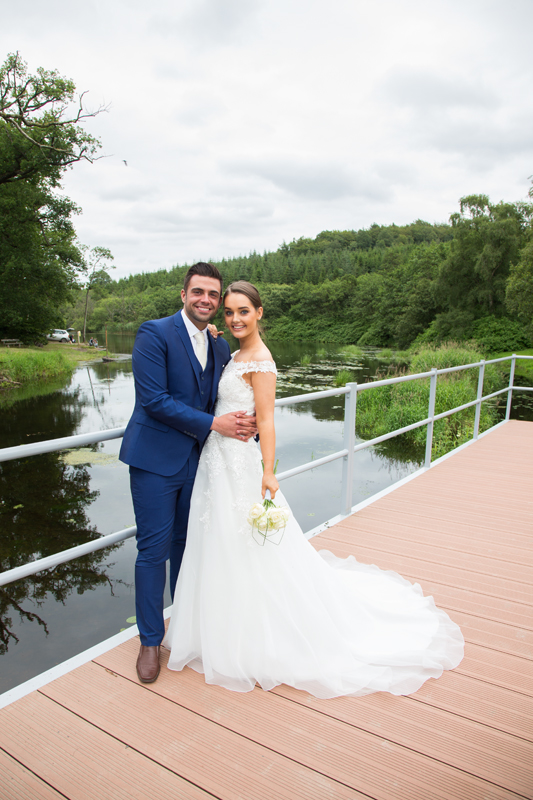 Capacity: Up to 420
Accommodation: 41 bedrooms
T: 049 5556901
Clare - The Falls Hotel and Spa, Ennistymon
Unforgettable occasions are made unique at this beautiful venue. The picturesque and historic Falls Hotel and Spa is located in the heart of scenic County Clare. The hotel is surrounded by 50 acres of gardens and woodland. The River Inagh and Cascades waterfall run along the perimeter of the grounds, which provide both a unique and memorable photographic backdrop and idyllic arrival reception setting for your wedding day.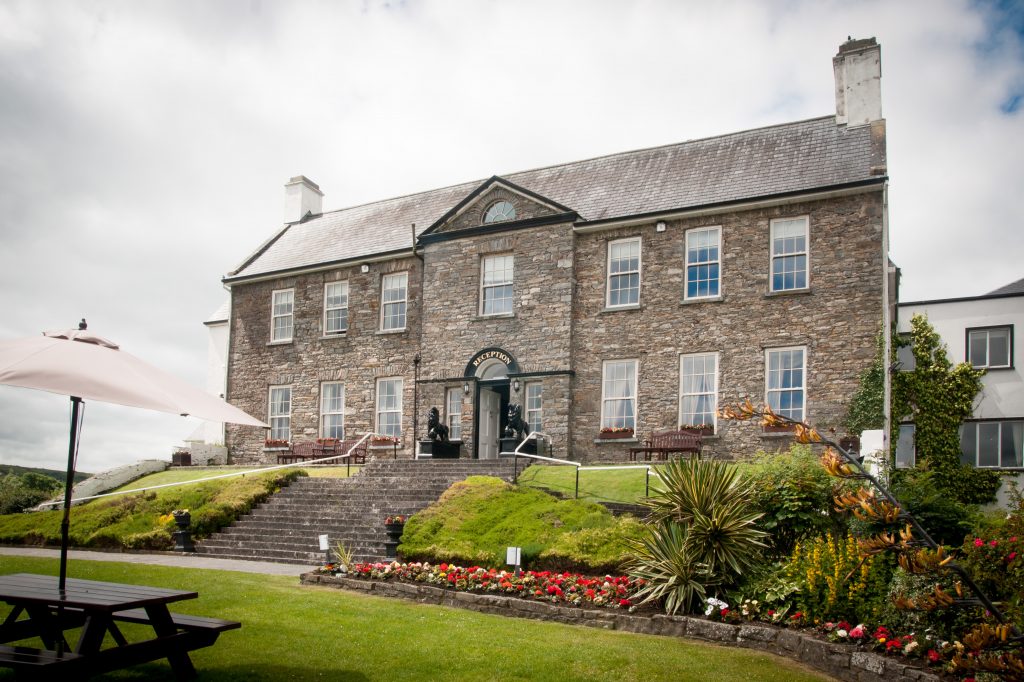 Their wedding co-ordinators, Michael and Patrick, together with their experienced team will listen to how you would like your day to be and ensure that your wedding day is all you hoped it would be. There are a variety of rooms available to cater for small weddings and civil ceremonies right up to larger celebrations with 380 guests, with some wonderful outdoor options, weather permitting! They also have a secret garden for outdoor ceremonies. with an original feature stone wall and mature trees. With the sounds of the river flowing nearby, it is such a romantic location.
"When deciding on a venue, call in and spend some time there by yourselves, have a cup of coffee or lunch, and get a feel for the place, observe the staff and other guests, and try to visualise yourselves and your family there on your wedding day – it's like finding the perfect person – 'when you know, you know!'" says Michael.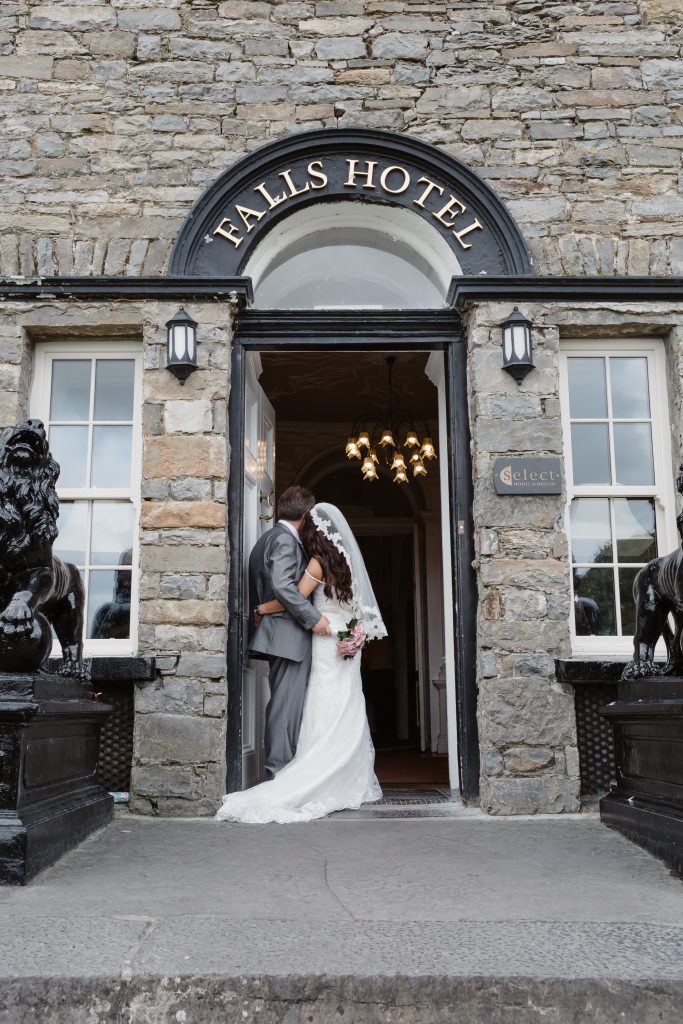 Capacity: From 80 to 300
Accommodation: 93 bedrooms and suites
T: 065 7071004
Cork - The Marybourough Hotel and Spa
Heralded as one of the most romantic hotels for weddings in Cork, The Maryborough Hotel and Spa is set in a magical location for celebrating your wedding. Every detail of a Maryborough wedding is considered and every expectation exceeded with the renowned service and iconic elegance for which the hotel has long been known. This landmark hotel is the perfect place for the perfect beginning.
Standing majestically in an oasis of calm, The Maryborough captures a seamless blend of the contemporary and the traditional, ensuring an ideal combination of old fashioned values with modern sophistication. For the most dramatic civil ceremonies and drink receptions, the magnificent Orangery – a purpose built conservatory style is a romantic and enchanting setting. Draped with blossoms, vines and twinkling fairy lights, it is discreet and decadent. With glass frontage onto the 300 year old listed gardens, the Orangery is an extension of the gardens, while winter weddings are guaranteed a dreamy mystical wonderland.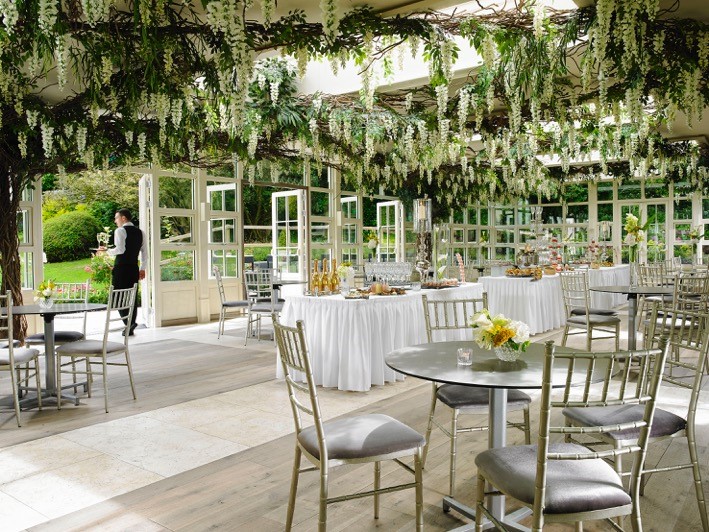 For couples seeking a breathtakingly beautiful setting, with a sense of the eclectic, this enchanting space is relaxed, indulgent and magical; nestled in the 14 acres are stunning backdrops of natural landscape, ideal for capturing those photographs that will be treasured for a lifetime.
"Follow your heart, visit all the places you've dreamed of and ask plenty of questions. The wedding coordinator will be your best friend, counsellor and the relationship you have over the months of planning is hugely important. Being able to ask questions and contact them at for all questions (no matter how small or silly they seem) is vital," says their wedding coordinator.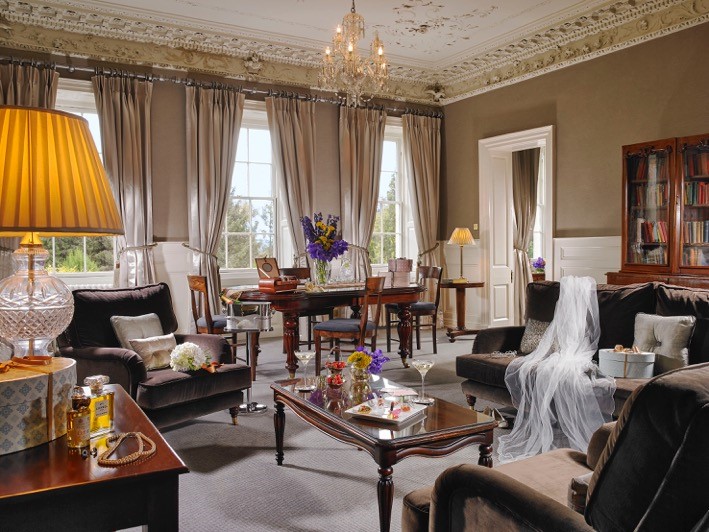 Capacity: From 80 to 300
Accommodation: 93 bedrooms and suites
T: 021 4365555
Donegal - Mulroy Woods Hotel
Situated in the stunning north west of County Donegal on the outskirts of the picturesque village of Milford, the Mulroy Woods Hotel is set among the lake spattered glens rolling from the majestic Donegal hills towards the shore lands of Mulroy Bay.
The old world character of this land mark Hotel captures the essence of Irish hospitality where traditional Donegal charm meets modern luxury. Luxurious three star family run hotel, the owners take huge pride on attention to detail and the plush décor creates an instant sense of comfort and cosiness.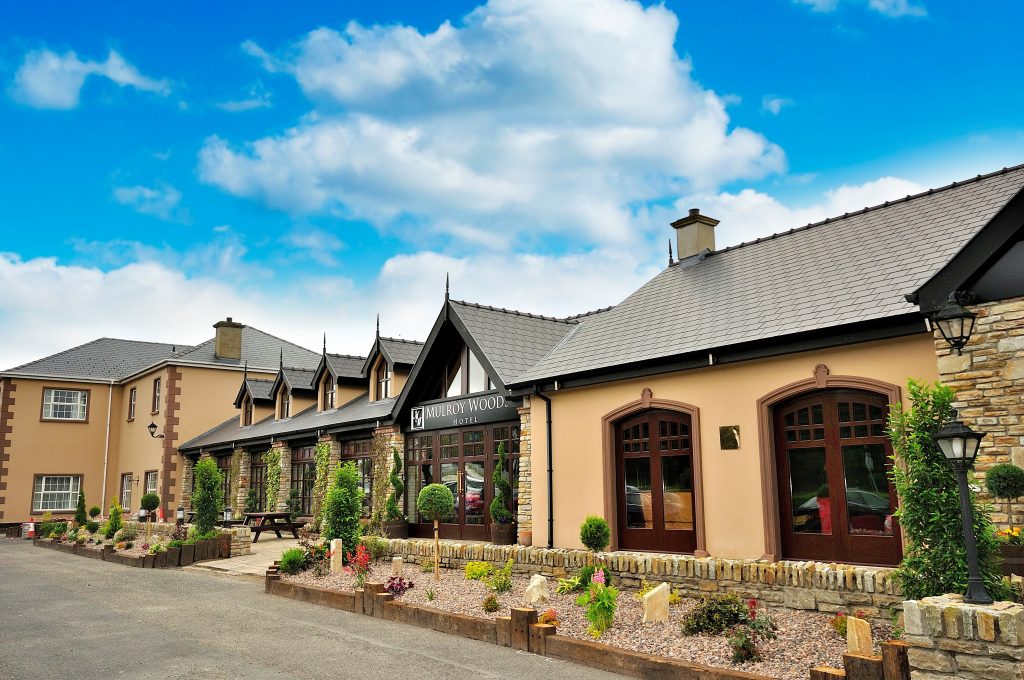 The Hotel's dedicated team are passionate about going the extra mile. Wedding specialists can help you craft a unique celebration, the wedding packages offer exceptional value and can be tailor made to suit all budgets.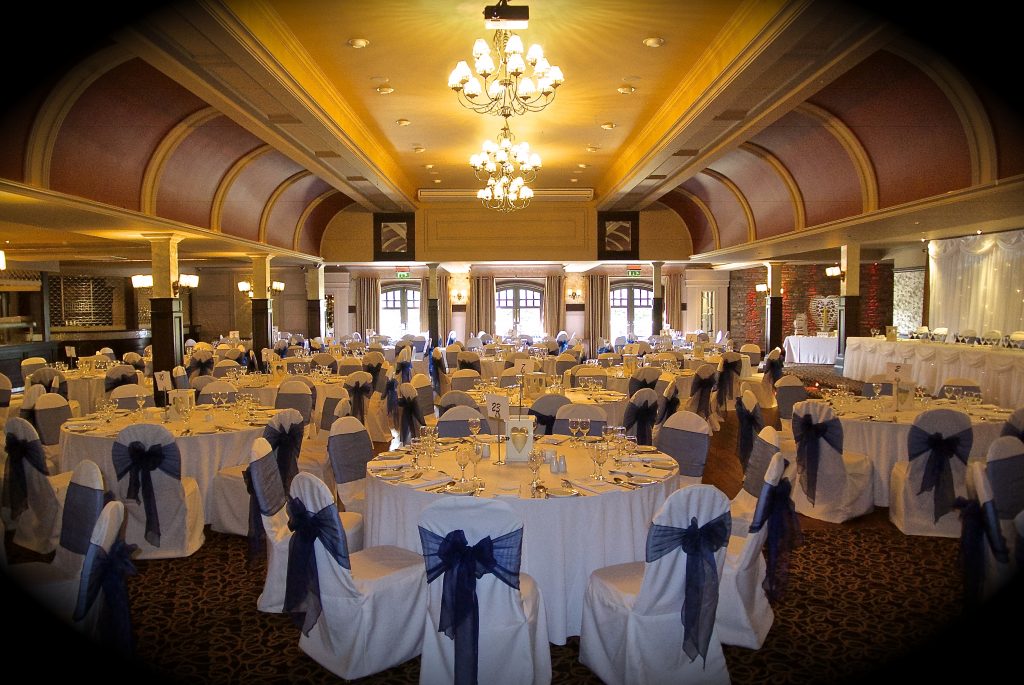 Capacity: Up to 350
Accommodation: 45 bedrooms
T: 074 9153313
Dublin - St Stephen's Green Hibernian Hotel
The Stephen's Green Hibernian Club is a unique venue in the heart of Dublin city. The Club specialises in bespoke, intimate weddings from 40-96 guests and is an ideal venue to capture the romance of old Dublin. The Guest Room, on the first floor, boasts superb views of St Stephen's Green through its original sash windows which makes it the ideal location to host the main reception meal. The dramatic fireplaces and ceiling height mirrors remind your guests of the former Georgian home.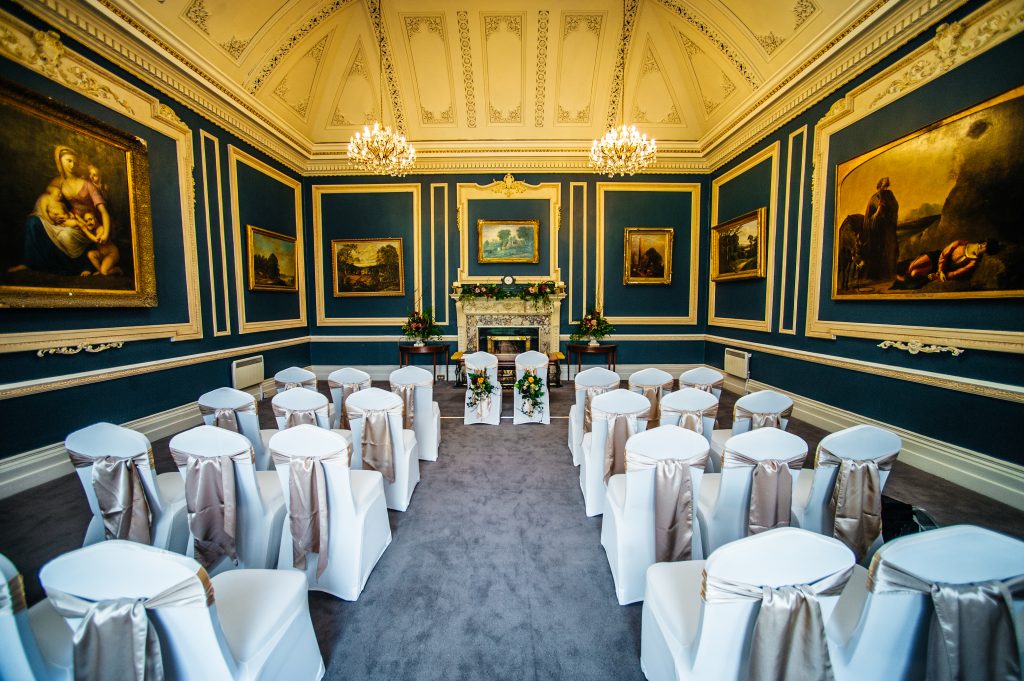 Upon viewing the Card Room, it's easy to understand why many Wedding Couples choose the Club as their ceremony and wedding venue. In addition to a beautiful collection of artwork, it boasts the original domed ceiling dating back from the Club's formation in 1840. A personal viewing of this room is simply a must on your search. Many civil, humanist, and spiritualist ceremonies have taken place here. The Courtyard with its very own bar is the perfect place to cater for your arrival drinks reception, it is a secret oasis in the centre of Dublin City. Decorated with fairy lights and candles in the evening, it is an idyllic romantic outdoor space.
"Choose a venue that reflects your personality and style, visualise your wedding at the venue. Book an appointment time with the wedding coordinator, to see what the venue looks like when it is setup for a wedding. Sit down with your partner and estimate how many people you'd like to invite to your big day and work out a budget. Booking a date at a venue allows you to book other services more effortlessly," says Lynda, their wedding coordinator.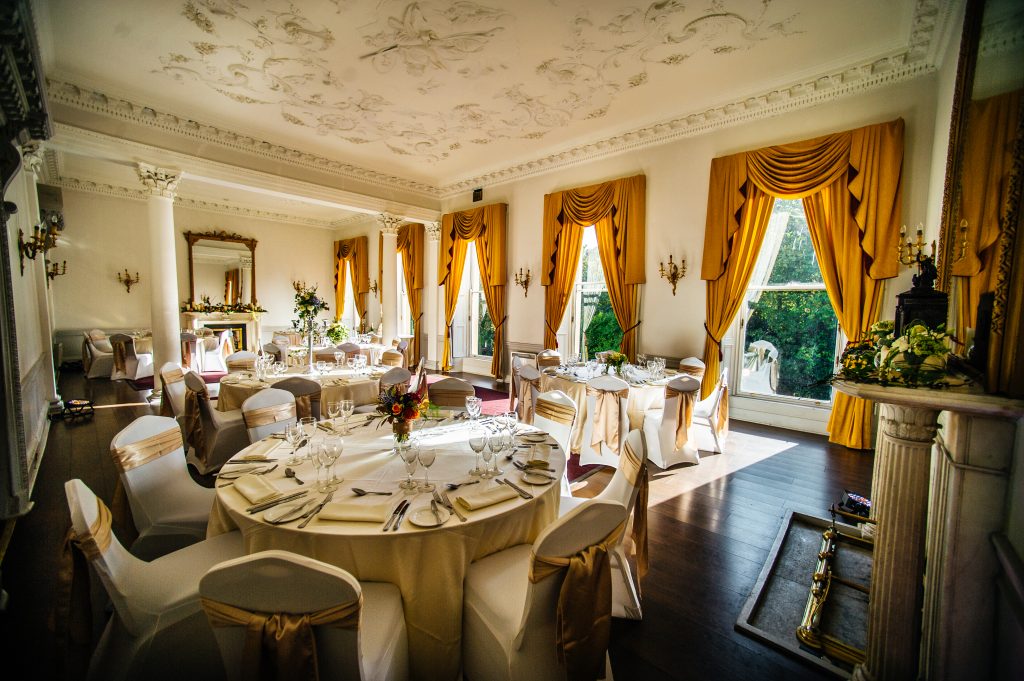 Capacity: From 40-96 guests
Accommodation: 10 bedrooms for 20 people
T: 01 6730207
W: sghc.ie
Fermanagh - Killyhevlin Lakeside Hotel
With the breathtaking backdrop of Lough Erne, a truly stunning wedding venue and an expert wedding planning team, Killyhevlin Lakeside Hotel is without doubt the top Fermanagh wedding venue.
Beautiful gardens, water features and terraces with spectacular views of Lough Erne make the Killyhevlin Lakeside Hotel perfect for both photography and champagne receptions which lend themselves to the air of romance, while the lavish Lisgoole Suite sets the stage for a truly elegant and stylish wedding at the best Northern Ireland wedding venue around.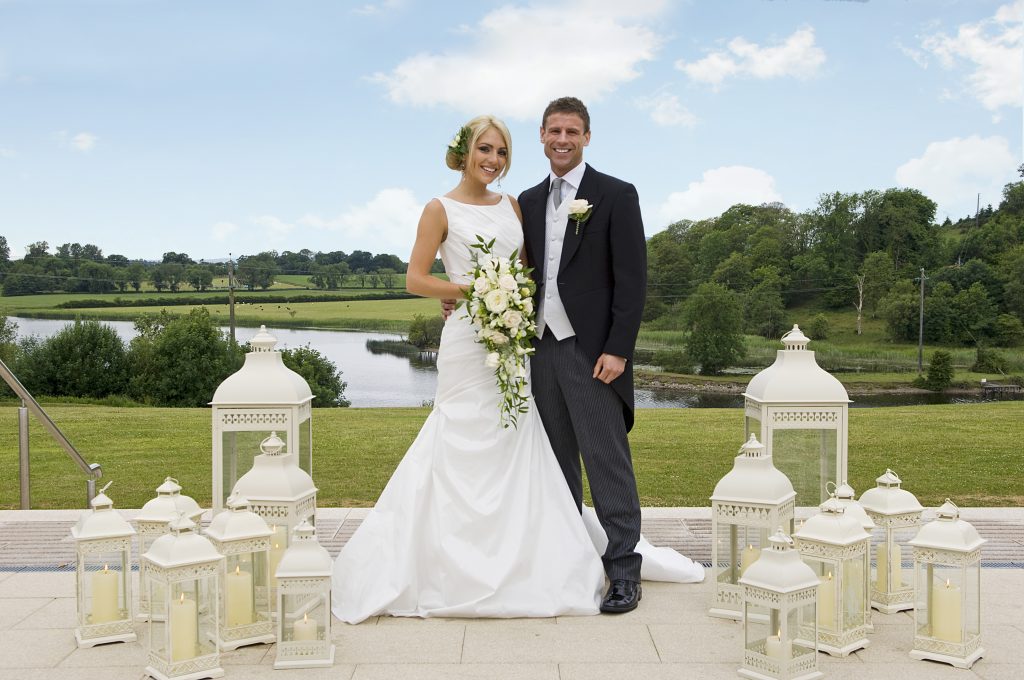 No matter how grand or intimate you wish your special day to be, Killyhevlin Lakeside Hotel's highly professional standards of service will ensure your wedding reception will be inspirational. For anyone who has always dreamed of holding a fairy-tale wedding this may be the venue for you.
"When choosing a venue and not sure exactly what you are looking for, make sure you pick somewhere with the best of both worlds! Their classically elegant Killyhevlin Lakeside Hotel along with their expert wedding planning team, offers the perfect setting for a sophisticated fairytale wedding, whilst also providing a beautiful natural landscape for unique photos full of character," say their wedding planners.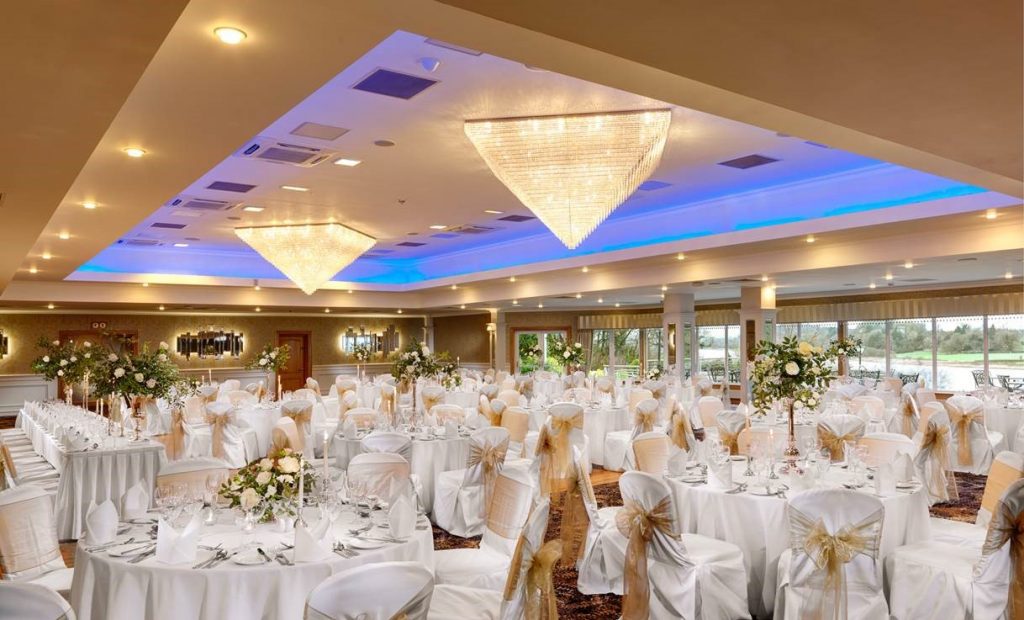 Capacity: Up to 350
Accommodation: 71 rooms and 14 self-catering Lodges
T: 0044 2866323481
Galway - Lough Rea Hotel and Spa
Four star Lough Rea Hotel and Spa is one of the most highly recommended and well-known wedding venues in Galway. Situated just outside the quaint town of Loughrea overlooking Loughrea Lake. A warm welcome awaits you on arrival to the hotel. Guests can now enjoy the newest addition to the hotel, The Roof Top Garden Bar and sky lounge, which boasts panoramic views of Loughrea Lake and the Galway Country side. The Roof Top Garden is also the perfect place to have a family BBQ the day after your wedding while you relax and unwind on your first day together as husband and wife.
The De Dannan Suite is the hotels beautiful ballroom with its own bar. This newly refurbished room boasts Murano glass chandeliers, luxurious velvet drapery, and interchangeable lighting to suite the theme of your wedding. Banqueting tables are dressed in crisp white linen and choose from white or ivory chair covers and coloured bows to suit your theme. As the hotel is located in the highest point of Loughrea the view from the rooftop bar is stunning, overlooking Loughrea Lake and the Galway Countryside. Wedding couples can use the space for an outdoor ceremony, drinks reception, wedding photographs or post wedding party with a barbecue or fingerfood.
"When viewing your venue or searching for a venue don't be nervous or afraid to ask plenty of questions. Write any questions down beforehand if you think you might forget them on the day. Even if you do forget to ask a question at the viewing stage always email the wedding coordinator the question. There are no silly questions. If you have a theme or how you want your wedding to be tell your wedding coordinator so he or she can help make it a reality," say their wedding planners.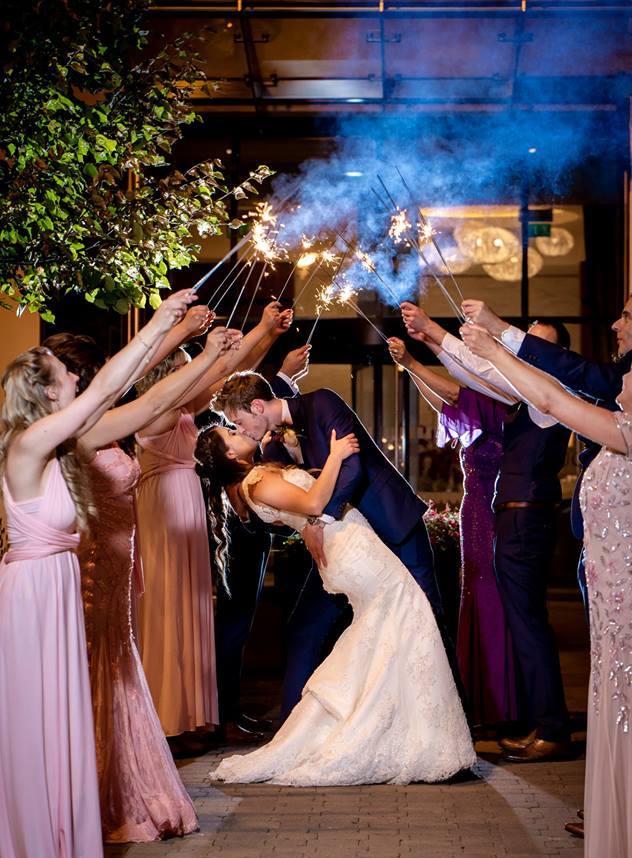 Capacity: Up to 350
Accommodation: 91 bedrooms
T: 091 88 00 88
Kerry - Dingle Skellig
The Dingle Skellig Hotel is located in one of the most naturally beautiful settings in Ireland. Offering unprecedented views across Dingle Bay with both indoor and outdoor ceremony settings all enjoying panoramic views of Dingle bay. You can also enjoy spotting Fungi the Dingle Dolphin from the Skellig Suite. Their menus feature dishes from their local fish suppliers all supporting the sea side theme. Their wedding packages also take inspiration from the Waterside, all being named after local beaches and landmarks.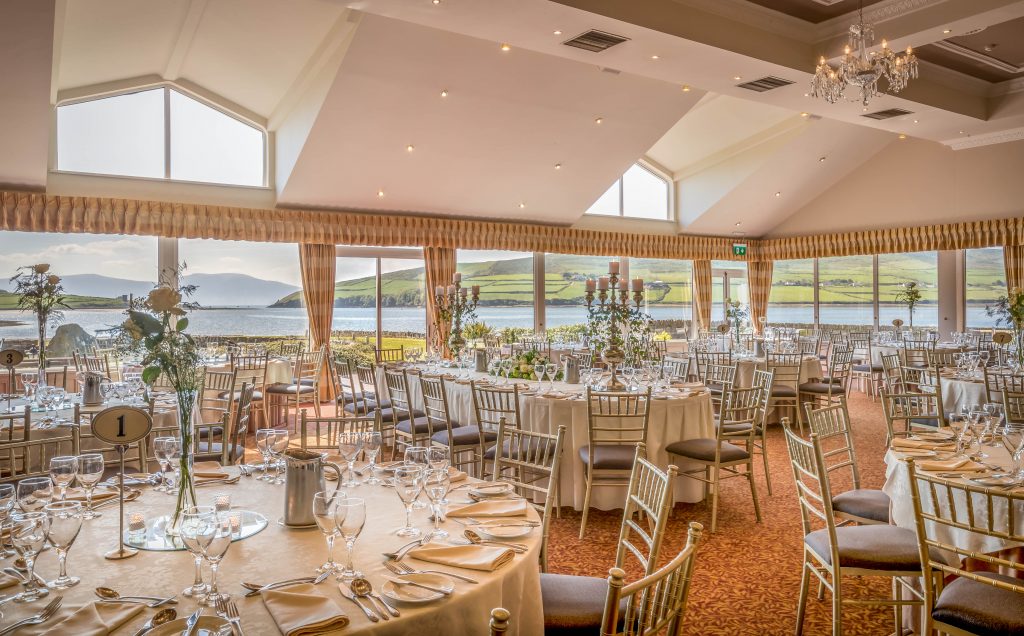 As one of Munster's leading destinations in Dingle, they have suppliers which are unique to their area and offer so many unusual offerings. They assist with planning and work with local suppliers who contribute in creating a bespoke wedding day. When choosing Dingle Skellig as a wedding venue you not only enjoy the level of service of which they are renowned but also enjoy a wedding destination not found in other towns in Ireland. With packages starting from only €60 per guest, they are on hand to assist you plan a ceremony here within the hotel or a traditional celebration.
"Try to arrange your wedding consultation when the hotel is set up for a wedding. This will allow you to picture how your own day may look. It is very hard to visualise a setting if the room in empty of everything!" says Karen, their wedding planner.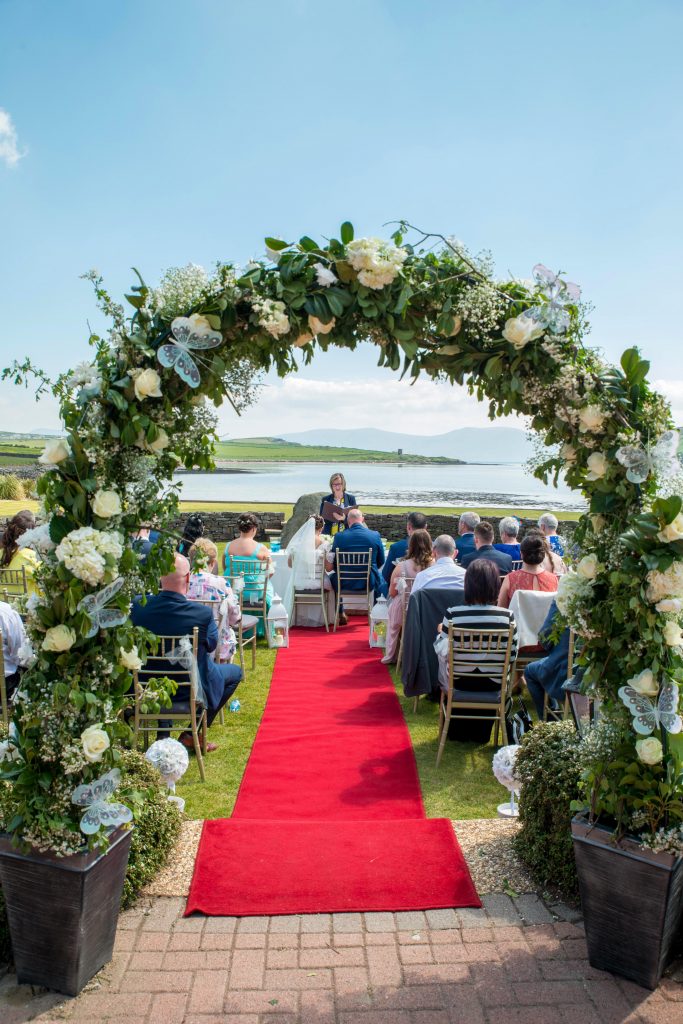 Capacity: Up to 250
Accommodation: 117 guest rooms, plus a selection of self-catering houses in Dingle
T: 066 915 0200
Kildare - The Osprey Hotel
The four-star Osprey Hotel located in Naas, Co. Kildare is only 35 minutes drive from Dublin and close to all major routes. The Osprey Hotel has a dramatic foyer, glazed atria, restaurant, bar, ballroom, conference centre, leisure club and spa. Well-known food consultant Hugo Arnold developed the brand new menu along with head chef Noel Walsh, and the results are spectacular.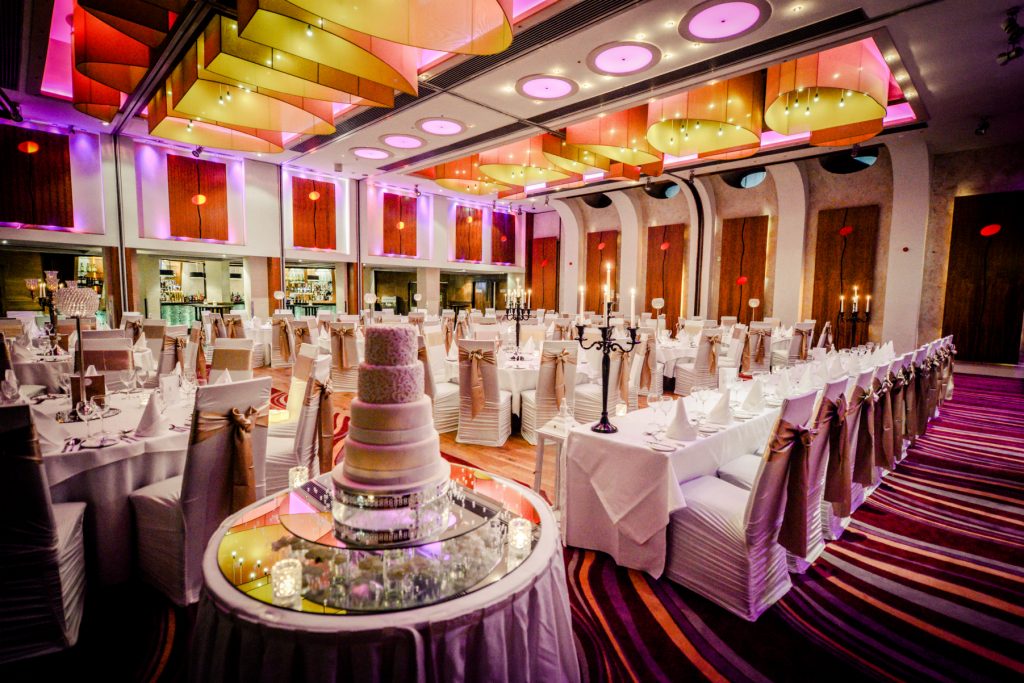 The Ballroom has the bar and bathrooms in the same room while the built-in dance floor provides minimum disruption to your guests. With the courtyard being an extension of the room guests have utilised this in the past to have vehicles in the area such as ice-cream trucks or fish and chip vans. An added bonus is that there is 21 rooms offered as part of every wedding package but more rooms can be negotiated along with there being just one wedding a day.
"Think food! Everyone remembers the meal – think about what is in season at the time you are getting married, think what will suit the majority of guests, think about having something different like a Gin and Raspberry Sorbet," say their wedding planners.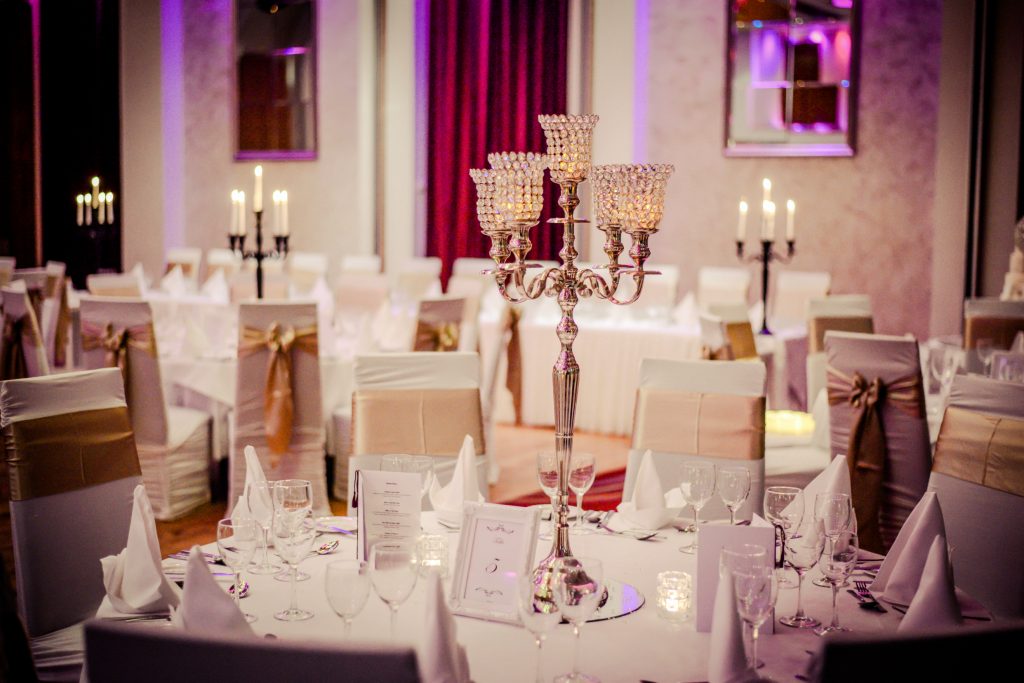 Capacity: 60-280 guests
Accommodation: 108 bedrooms
T: 045 881111
Kilkenny - Hotel Kilkenny
"Hotel Kilkenny is a member of the Griffin Group, which includes the world renowned Monart Destination Spa and Ferrycarrig Hotel, Wexford. They are part of a family that understand quality, service and delivering the perfect product time and time again," says their wedding coordinator.
Their wedding coordinator and management team are here to personally help you through every detail to ensure your wedding is as you dreamed it would be. They have two stunning function rooms for you to choose from. The Orchard Suite is the perfect setting for a summer wedding with a private walled garden. The Skyline Suite offers magnificent views of Kilkenny city and can cater for over 300 guests. They also offer exclusivity to all of their brides and grooms with a strict one wedding a day policy.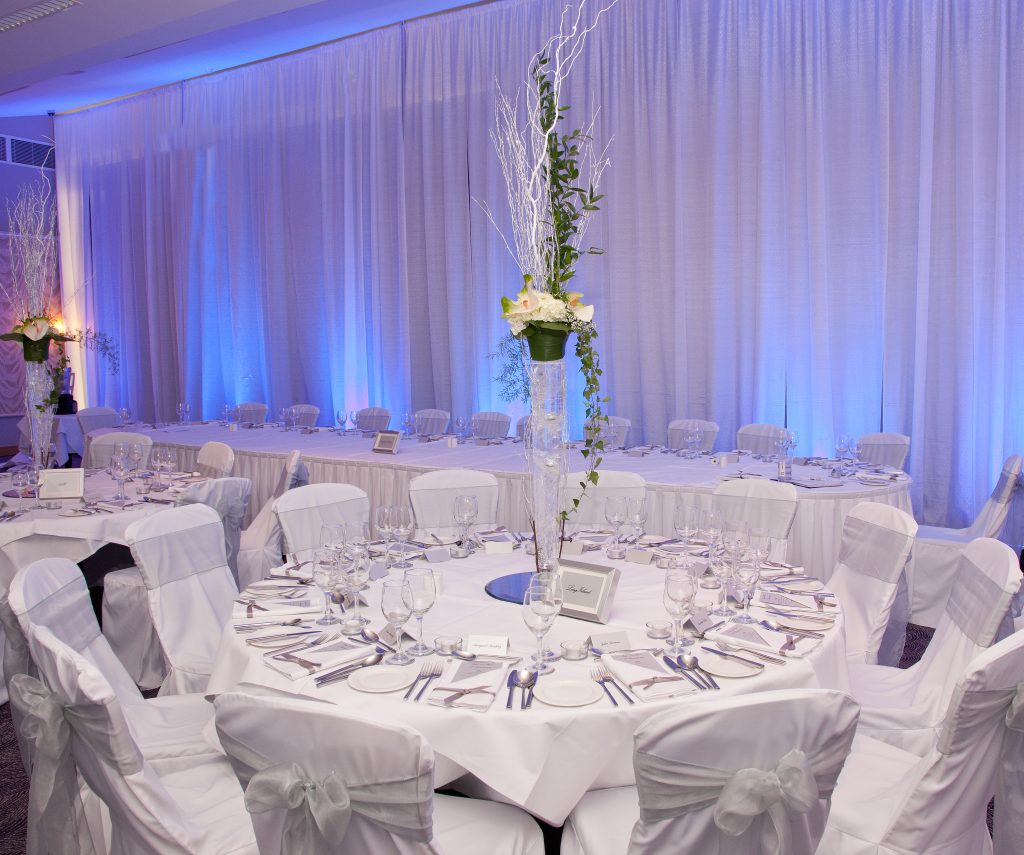 A two-night stay in the world renowned 5* Monart Destination Spa is included should you decide to choose Hotel Kilkenny to play host to your special day.
"When visiting venues it is always a great idea to have an approximate time of year in mind, so you can tailor the package to suit your individual needs," says their wedding coordinator.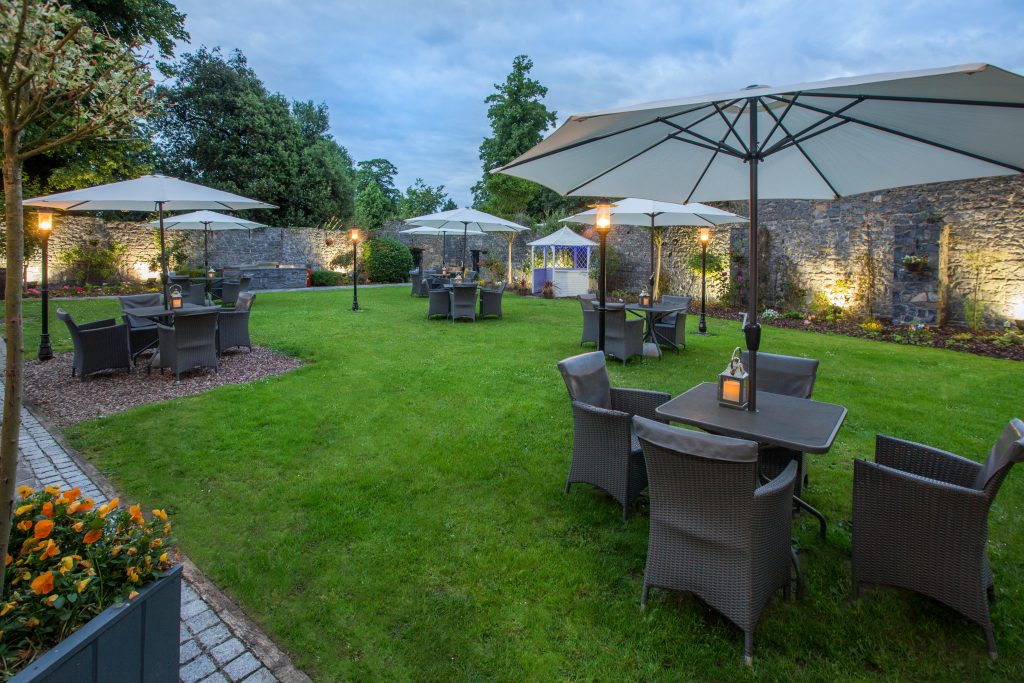 Capacity: 300+
Accommodation: 138 bedrooms
T: 056 7795188
Laois - The Heritage Hotel
Relaxed and welcoming, The Heritage Killenard is polished and stylish with impeccable levels of service throughout. A unique, classical property with a charming character, here you will experience the highest level of comfort, service and cuisine. Glamourous and opulent, The Heritage Killenard has an extensive selection of luxury accommodation and a wide range of dining options, providing wonderful, stylish, memorable food for your celebration.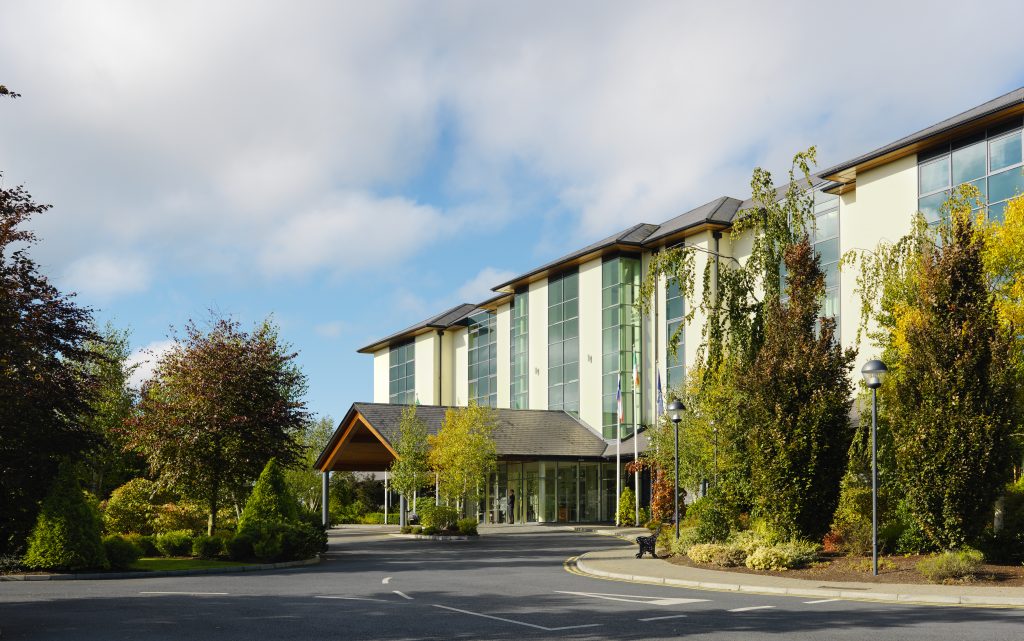 Consistently voted a firm favourite with the region's brides and grooms-to-be, The Heritage Killenard caters superbly for exceptional weddings of all sizes. A dramatic light-filled four-story atrium greets the guest on arrival, which, allied to a handsome wrought iron-railed staircase, sparkling crystal chandeliers and gleaming marble floors is designed to impress.
The magnificent ballroom at The Heritage Killenard is located just off the opulent lobby. A private wood-paneled lounge, gracious foyer, opulent suites and a glittering chandeliered ballroom create a magical setting. Self-contained with its own bar, dazzling chandeliers and gilt mirrors, the versatile ballroom can be divided to host more intimate weddings of up to 150 guests or less, also.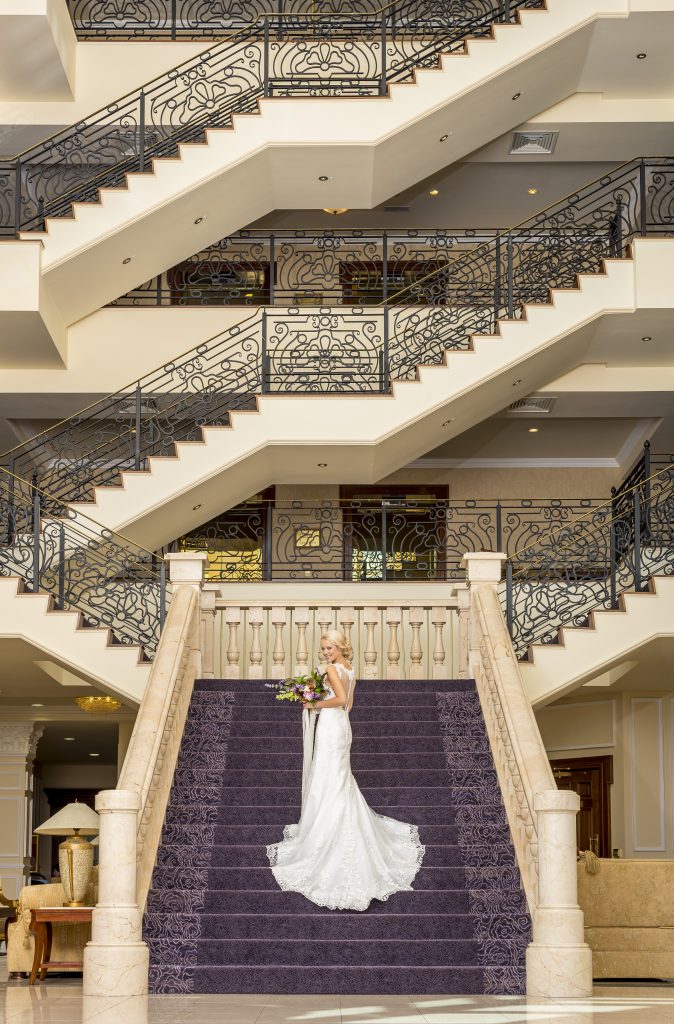 Capacity: Up to 350
T: 057 8645500
Leitrim - Lough Rynn Castle
Their winding driveway, lakeside setting, walled garden and handsome façade all make Lough Rynn an ideal fairytale venue. Inside you'll find grandly proportioned rooms, four-poster beds, silk wallpaper, parquet floors, open fires and generous views, making the inside just as impressive as the exterior. The ancestral home of Lord Leitrim, the estate is rich in history and natural beauty. This secluded castle is set on the shore of Lough Rynn, surrounded by over 300 acres of breathtaking scenery, it truly is a magical setting for your wedding day. Planning your wedding is part of the excitement of getting married, so allow their experienced wedding team to assist you in every way possible. The long established team at Lough Rynn are renowned for their friendly attitude and personal approach, ensuring exceptional attention to detail on all aspects of your wedding.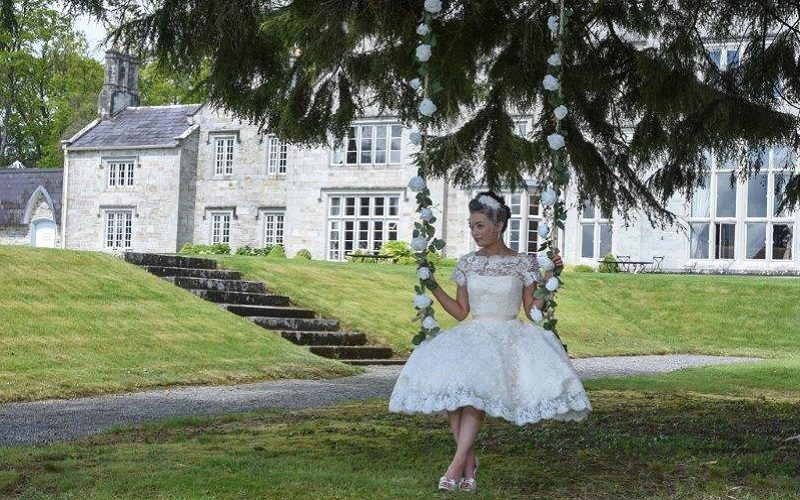 "We pride ourselves on our excellent staff and the warm and friendly atmosphere that our couples and their guests experience at Lough Rynn Castle - the fact that every guest is treated with the same importance as the bride and groom matters to us."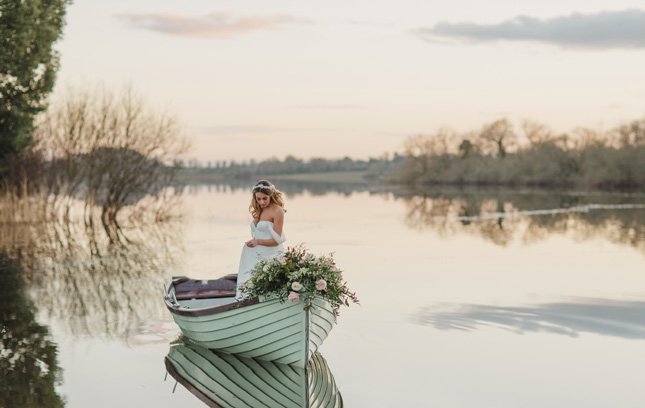 Capacity: 320
Accommodation: 44 bedrooms
T: 071 963 2700
W: loughrynn.ie
Limerick - Castletroy Park
The Castletroy Park Hotel, where timeless perfection awaits, unique and distinctive décor provides the perfect setting for your wedding celebration. As individual as you are, they will tailor your event to create a series of perfect moments that will resonate for your lifetime together. Elegant creativity personified; mood lighting and crisp linen in the ballroom set them apart from other wedding venues in Limerick, creating a picture perfect view. Whether a more intimate event or a large wedding celebration of up to 300 guests their ethos of service and splendid menus remain at the forefront of their focus for your special wedding day.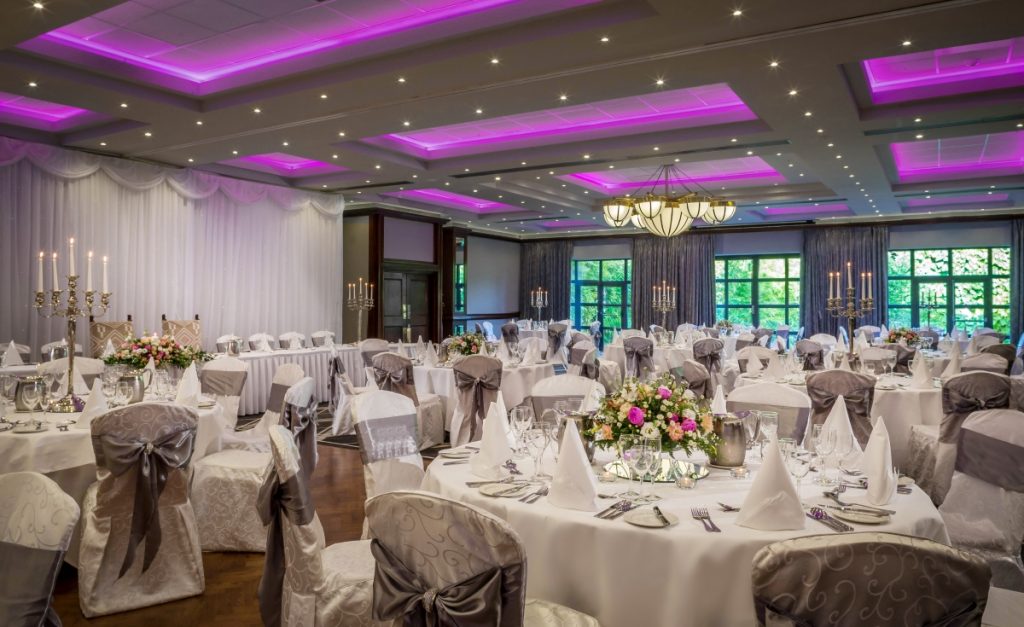 A marriage of the very finest local produce and excellent wines combine to thrill and impress. Invented in personalised fashion and created with great care, ultimately presented and served by a team of dedicated hospitality wedding professionals, they aim to exceed your expectations. Their classic signature approach provides a wonderful backdrop for this most precious of nuptials. Their wedding event coordinators will guide and advise on all aspects of your day, ultimately gathering your exacting requirements, trailing and testing before your wedding. Their dedicated toastmaster will be on hand to take care of you and your guests for the wedding day.
Pre and post wedding party options are available to you, from canapés and cocktails to BBQs on the terrace. This allows you and your guests to ultimately enjoy the Castletroy Park Hotel wedding experience.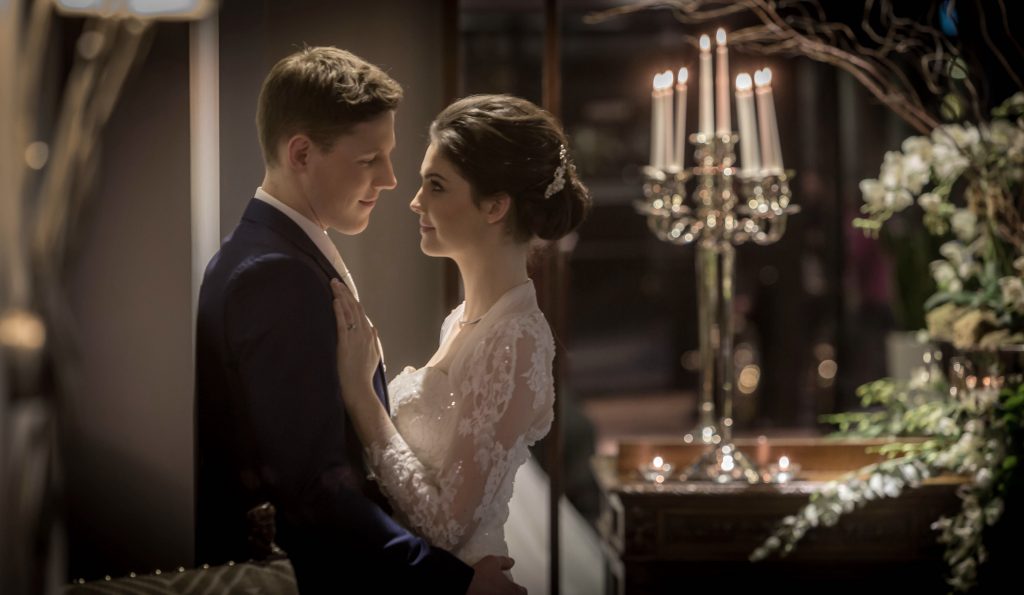 Capacity: Up to 300
Accommodation: 350
T: 061 335566
Longford - The Longford Arms Hotel
Located on the main street in Longford Town, the Longford Arms Hotel is a beautiful venue for a wedding. With a one wedding a day policy, you won't have to share the hotel with anyone else and the team at the hotel will do their best to ensure "you receive the utmost care and attention throughout yo
ur special day," according to their wedding coordinators.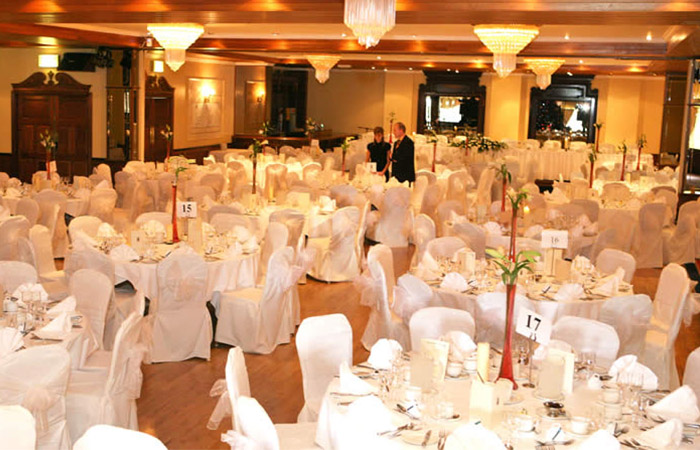 As part of your wedding package, you'll get a VIP red carpet welcome, a champagne and canape reception for the bridal party, floral arrangements on all tables, personalised menus for your meal, and a choice of cake stands, pillars and a knife for your wedding cake.
You'll host your wedding in a self-contained banqueting suite with its own bar, cloakroom and dancefloor and guests staying the hotel will have special wedding rates for their 58 rooms, plus full use of the leisure club. The bridal suite and breakfast is complimentary for the newlyweds.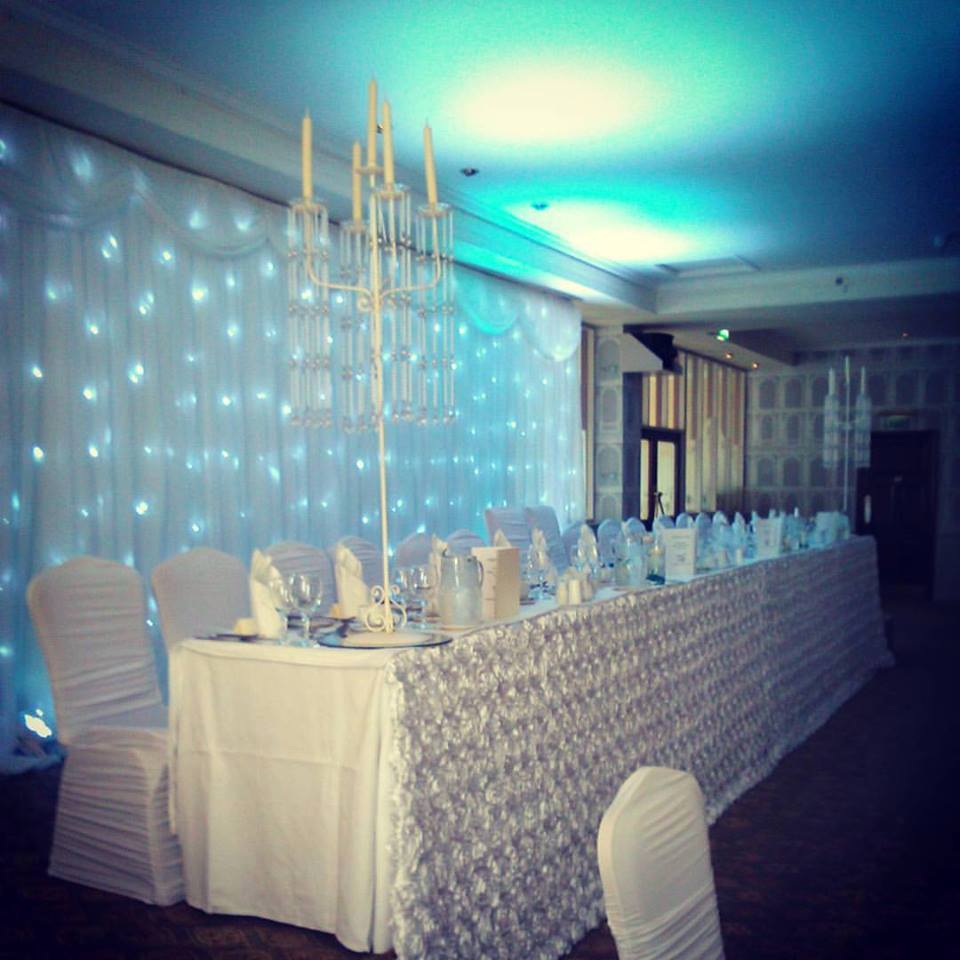 Accommodation: 58 bedrooms
T: 043 334 6296
Louth - Four Seasons Carlingford
The four star Four Seasons Hotel, Spa and Leisure Club, Carlingford lies nestled at the foot of the Cooley mountains overlooking Carlingford Lough, offering spectacular views, excellent accommodation and fine cuisine. The Four Seasons is located in the breathtakingly beautiful Carlingford with spectacular views overlooking the waterside, King Johns Castle and Slieve Foy mountain.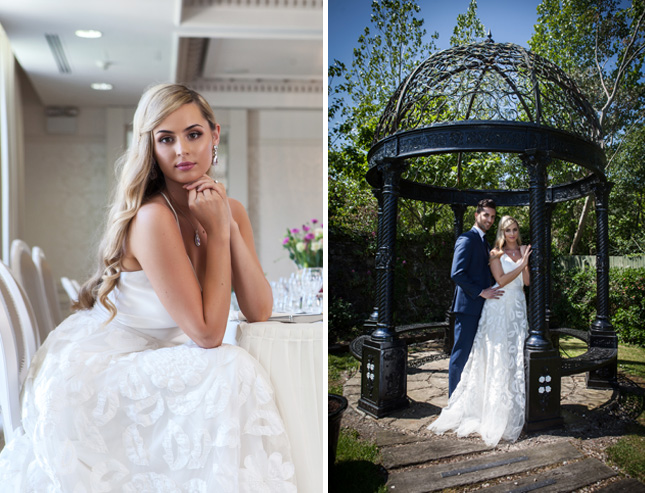 Carlingford offers a truly unique setting for you to exchange vows - you may wish to say I do in the garden overlooking Slieve Foy mountain with the soft sound of cascading water in the background. Or, choose from one of the newly designed wedding suites overlooking Carlingford Lough.
"Carlingford itself provides the perfect backdrop for your wedding, with Carlingford Lough, mountains, the Old Abbey, King John's Castle and quaint cobble streets, your photographs will be treasured forever."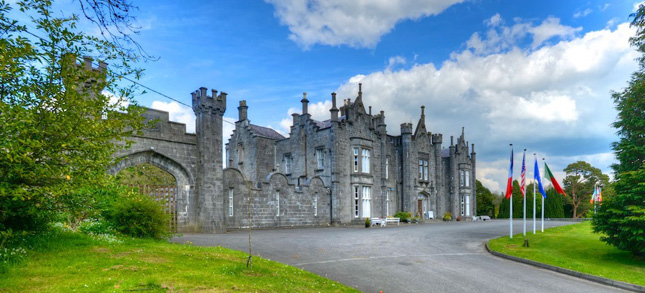 Capacity: 450
Accommodation: 58 bedrooms
T: 042 937 3530
W: 4seasonshotelcarlingford.ie
Mayo - McWilliam Park Hotel
Located just off the N17 and with over ten years' experience, they pride ourselves on their delicious high quality food, attention to detail and highly experienced staff. Their classy McWilliam Park Suite has been designed with you in mind, with its floor to ceiling windows allowing natural light to flood into the airy, spacious room making it the ultimate backdrop to your romantic and personal day. The ballroom is lit with flickering candlelit and the large dance floor will surely have you dancing into the small hours.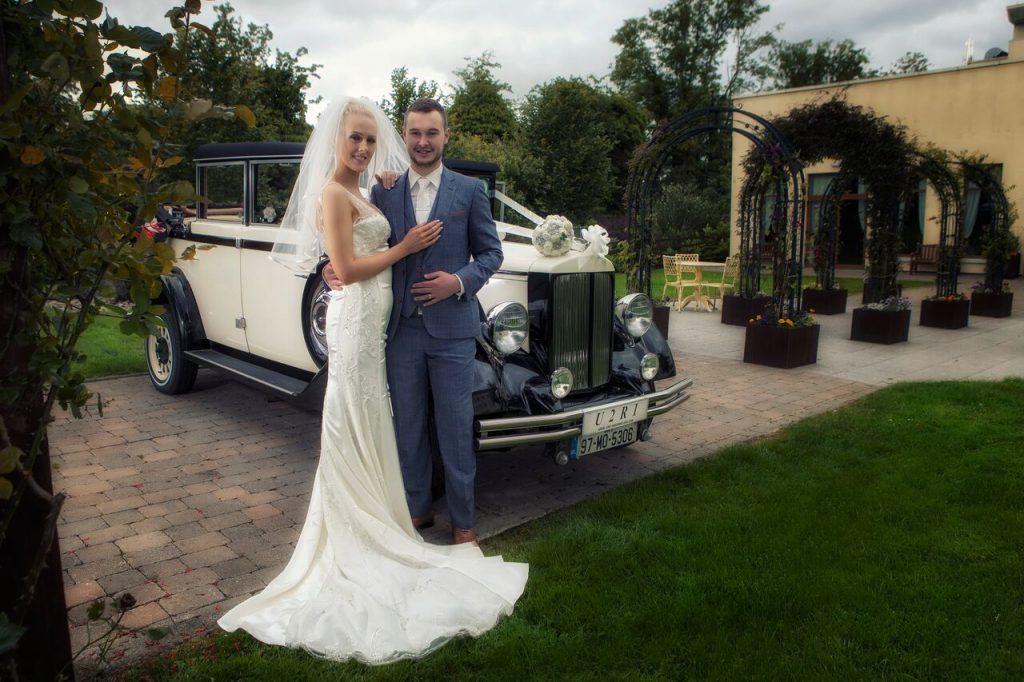 The McWilliam Park hotel appreciates that each wedding is unique, so whether you opt for one of the packages enclosed or would like a bespoke package, their wedding coordinator, Katie would be delighted to assist.
"Choosing your wedding venue can seem like a very daunting task. It really doesn't have to be. My advice when looking for that perfect venue would be to come in a view the venue, sit down and meet with the wedding co-ordinator and talk through all your desires in relation to your upcoming day. The meeting should be very relaxed for all parties. A great tip is always try and visit a venue on the day the hotel are hosting a wedding. This will give you a great opportunity to see the ballroom dressed and to also get a feel of the building atmosphere also," she says.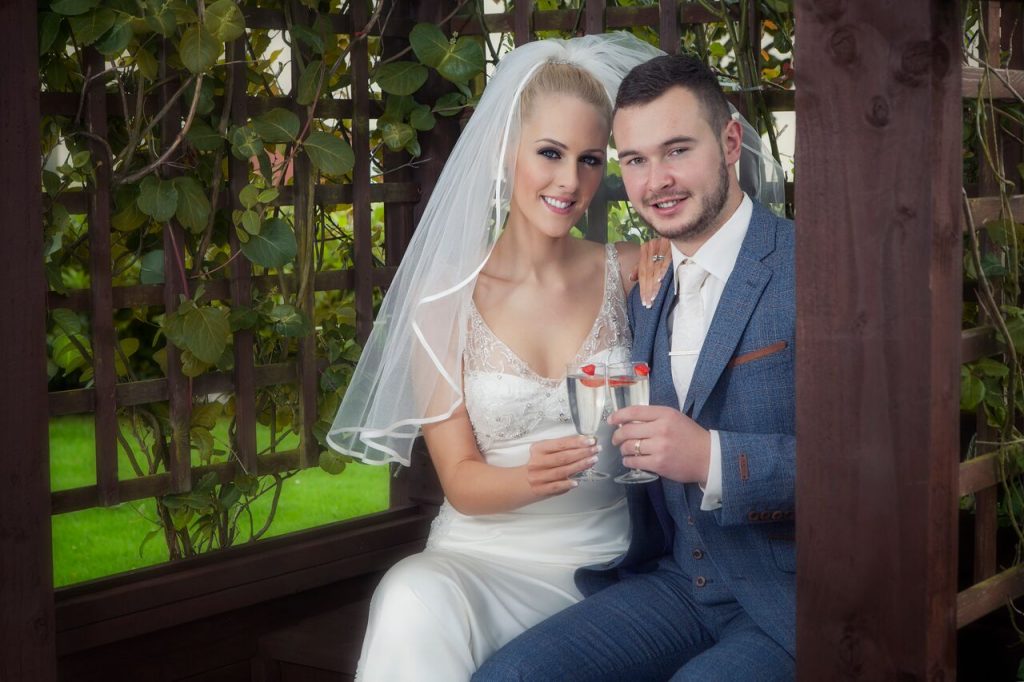 Capacity: 80-425 guests
Accommodation: 103 bedrooms
T: 094 937 8000
Meath - Dunboyne Castle
Nestled on 21 acres in the historical county of Meath, Dunboyne Castle Hotel & Spa is just 18km from Dublin City Centre. The hotel has an 18th Century Georgian House at its heart and offers modern bedrooms in the contemporary wing, an ideal choice as a venue for elegant weddings. From the drawing room with its ornate ceilings, a beautiful setting for intimate ceremonies or blessings, to the elegant Tara Suite, beautifully renovated in a fresh, light and romantic style, flooded with natural light from the floor to ceiling windows, maximising the views of the picturesque grounds. That natural and organic feeling is emphasised by the pretty light fittings, hand-crafted bronzed twigs and handblown glass leaves that glow gently against the sophisticated tones of cream and gold adding to the overall impression of classic glamour. Wedding packages include a dedicated wedding coordinator to ensure your day runs smoothly, innovative menus, delicious food and the stunning bridal Synolda Suite, with its dramatic four-poster bed and deep soaker bathtub, a haven at the end of your special day.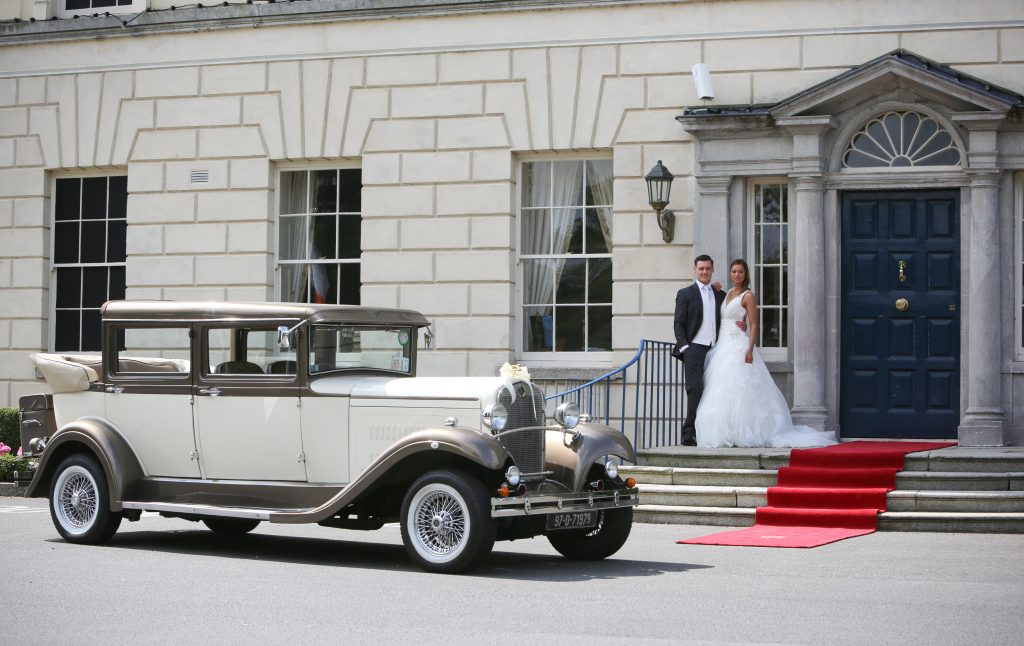 "When considering your dream wedding venue, start by writing down your priorities, for example your ideal location – close to home, countryside, city centre, accommodation options – a venue that will fit the bridal party, food – bespoke food options working with the chef. Every couple has priorities unique to them and it is a good starting point to narrow down your venue search," says their wedding coordinator, Kate. "If you have a specific date in mind – your anniversary or your proposal date for example I would recommend to start looking as soon as you are engaged to avoid disappointment. The average lead in time from booking the date to the wedding day is 18 months, just keep in mind that there are some months and seasons that are more popular than others - Christmas time, the summer months and Bank Holiday weekends."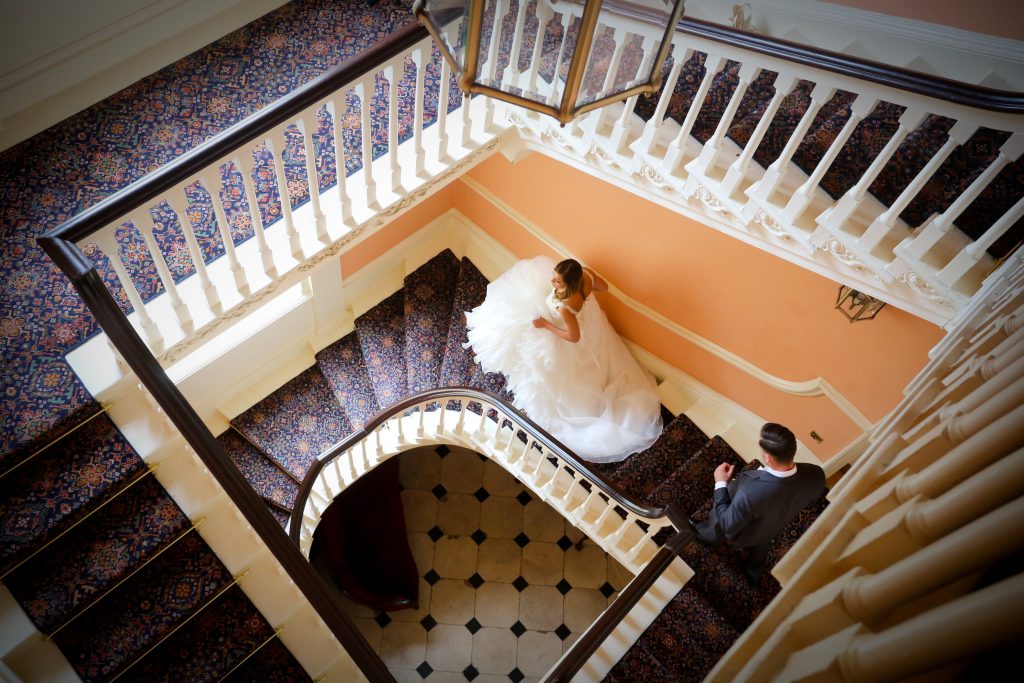 Capacity: Up to 250
Accommodation: 145 bedrooms
T: 01 6816563
Offaly - County Arms Hotel
The County Arms Hotel Birr has a proud tradition servicing exquisite weddings and is synonymous with an absolute commitment to quality.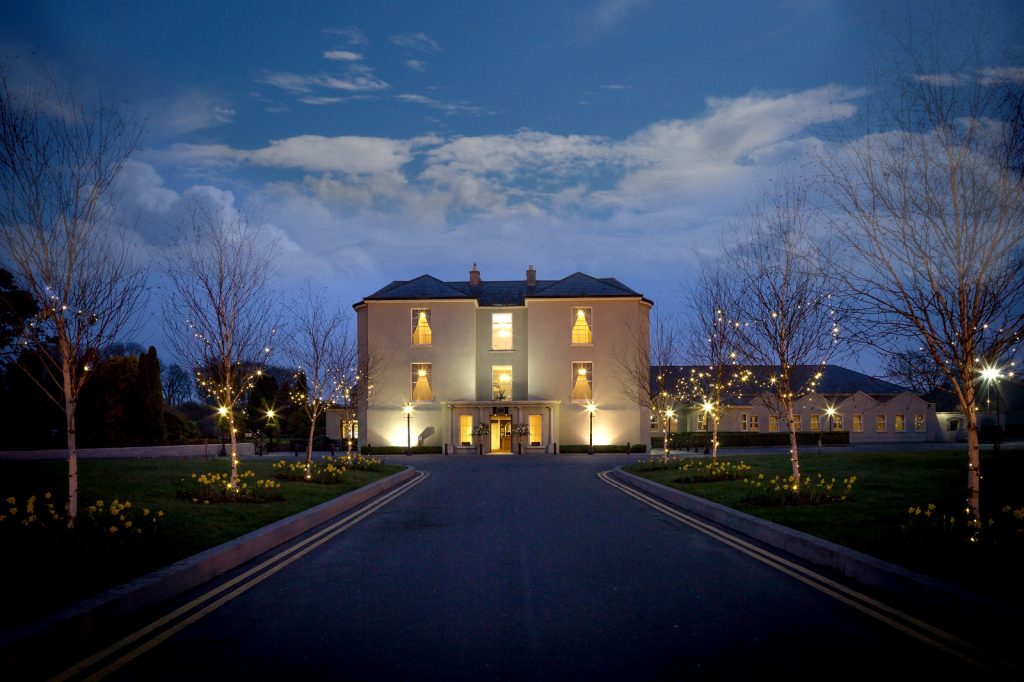 Barry and Conor Loughnane are third generation hoteliers who, along with their team of dedicated professionals, want only to give you a day that will be remarked upon on the day and thereafter as being the best wedding your guests have attended.
They understand weddings so call, have a look and ask those questions important to you, trust them to look after your wedding day.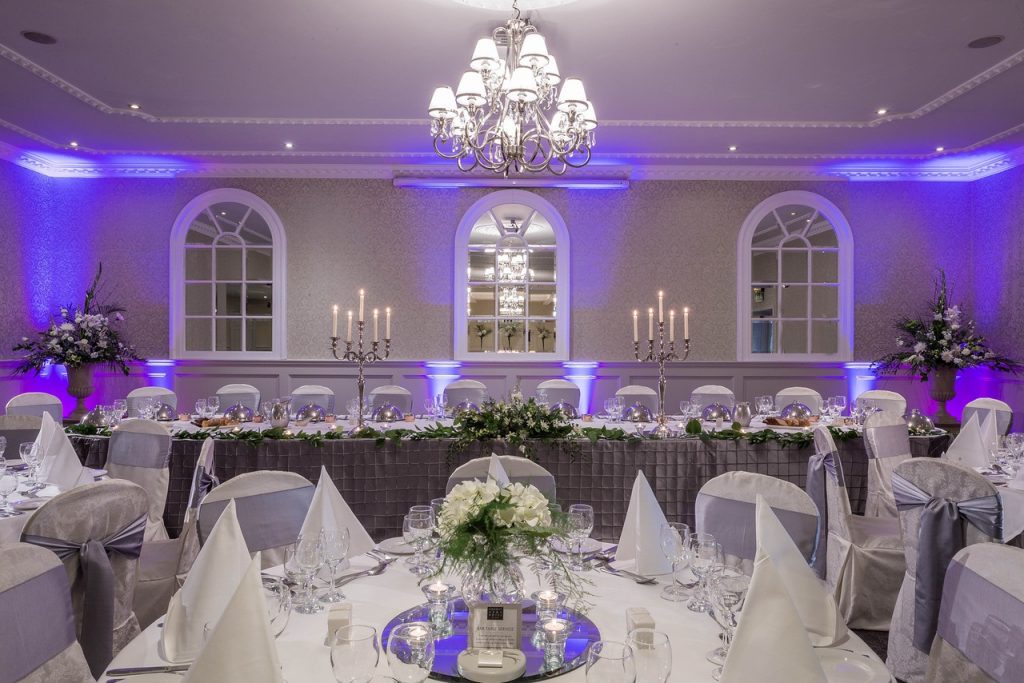 Capacity: Up to 400
Accommodation: 70 bedrooms
T: 057 9120791
Roscommon - Kilronan Castle
Kilronan Castle is located on the shores of Lough Meelough in Ballyfarnon, Co Roscommon and is one of Ireland's hidden gems. Kilronan is one of the most luxurious castle hotels; it's the ancestral home of the Tenison family and the legendary Colonel King Tenison. This 200 year-old castle is steeped in history, full of character and old-world charm and nestled amongst acres of woodland, open lawns and pathways leading you to a truly breathtaking estate. From intimate to extravagant, traditional to bespoke their team can offer a comprehensive service, ensuring your wedding will be unforgettable and uniquely yours.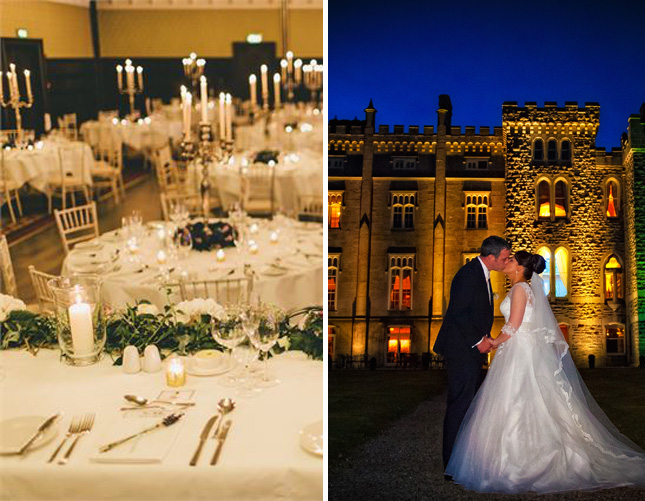 "The Dungeon Bar is an ideal private setting for your drinks reception - in the summer, your guests will gather on the patio sipping on pink Champagne, whilst overlooking the scenic Lough Meelagh. Alternatively for a winter wedding, the roaring open fires make the surroundings comfortable and homely and the candle lit wine cellar just adds to the mystical atmosphere."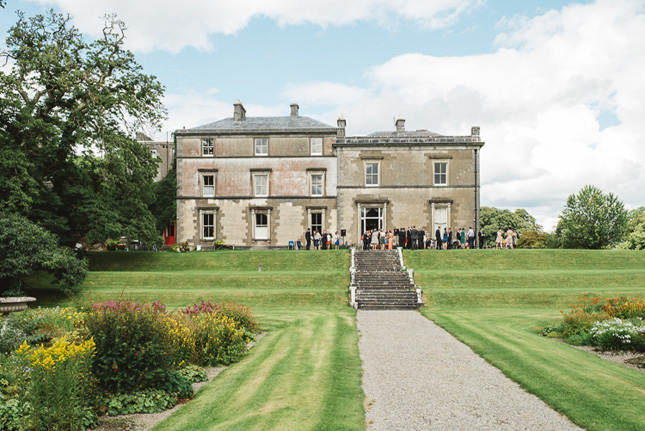 Capacity: 350
Accommodation: 84 bedrooms
T: 071 961 8000
Sligo - Temple House
Temple House is a beautiful Georgian mansion, set within a thousand acre private estate. It overlooks the lakeside castle of the Knights Templar, in the stunning Sligo countryside - some really gorgeous surroundings for your wedding photos. Although Temple House has rooms of enormous proportions, there is a real sense of intimacy to the house, so if you're having a smaller gathering, it would be ideal, too.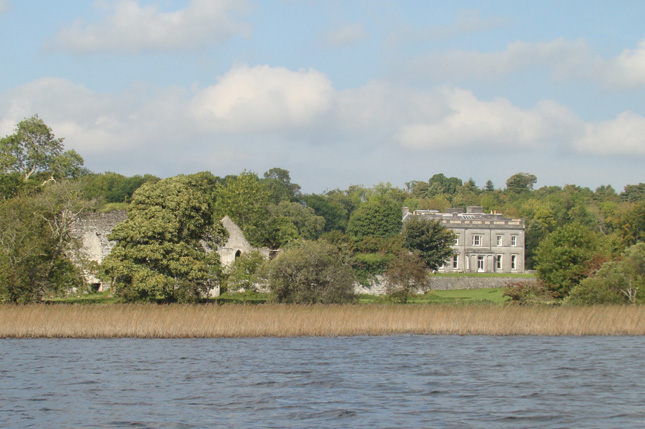 If you are looking for a grand country house venue and yet the intimacy of a family home this is the place. Whatever you envisage; a civil ceremony, a blessing or just a fabulous party, Temple House has the flexibility to make your day very special. Have your ceremony here or float up the church aisle followed by canapés and bubbly in the terraced gardens overlooking the lakeside castle of the Knights Templar. Speeches are enjoyed in the garden, the vestibule or dining room allowing them to offer three options for the wedding breakfast.
They have capacity of 6-160 for a sit-down meal, 20-220 for a buffet style meal, and 150-250 for a sit-down in a marquee. Following a delicious meal everybody migrates to the newly refurbished west wing. You've a ball room, a gallery with your bar and a quiet room all focussed on having a good time. You take the house for two nights so that you really settle in and enjoy the special atmosphere that Temple House shares.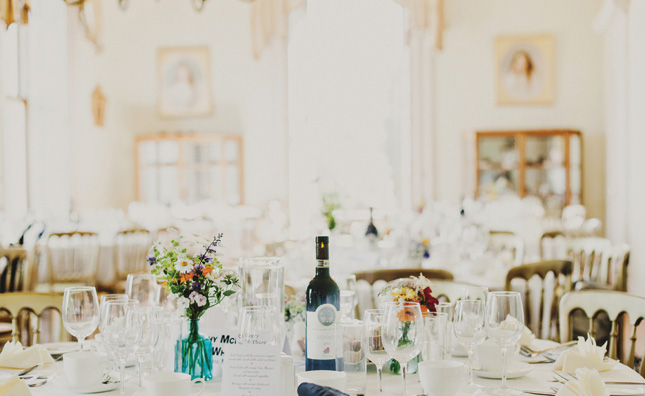 Capacity: Up to 250
Accommodation: 22
T: 071 918 3329
Tipperary - The Anner Hotel
With their wonderful landscaped private gardens, banqueting facilities and highly professional staff, the Anner Hotel Thurles is renowned as a venue for wedding receptions of the highest quality. Their highly experienced wedding and events team will work closely with you to ensure that every aspect of your day is carried out with style and precision. It's a family run four star hotel, which was originally a country house that has now expanded to include modern amenities whilst still holding on to its old world charm and character.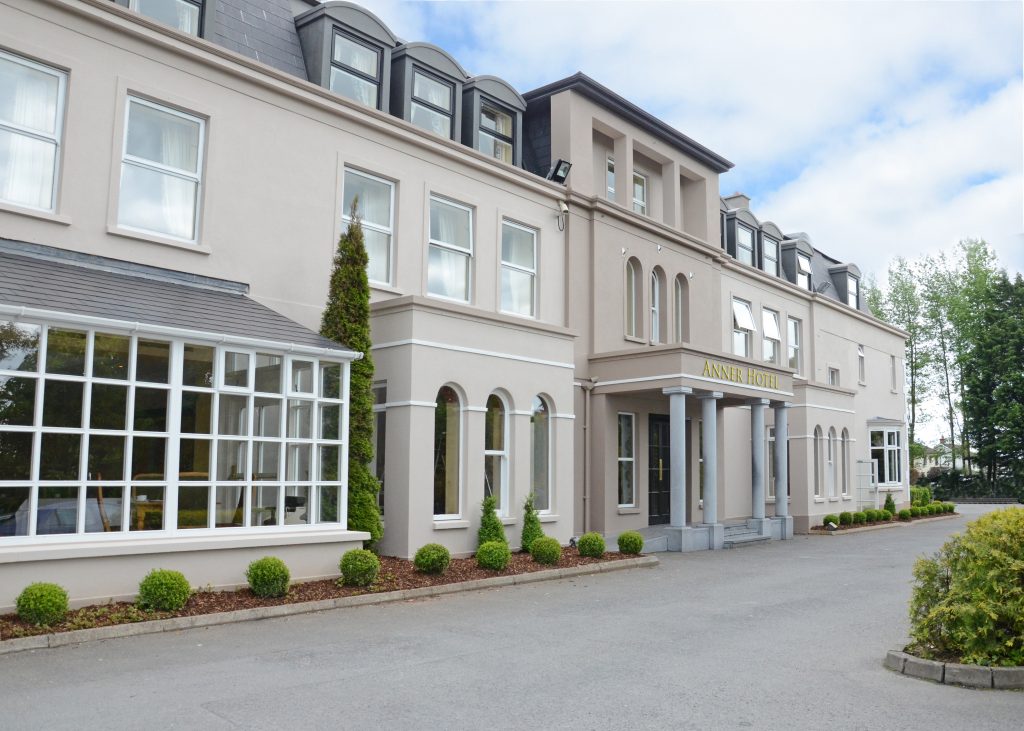 There are a variety of wedding packages on offer, all of which are tailored to meet to all budgets
, so you know you and your guests can enjoy a magical day knowing that every detail has been orchestrated to perfection.
Capacity: From 100-300
Accommodation: 96 bedrooms
T: 050 421799
Waterford - The Haven Hotel
The Haven is situated in the heart of Dunmore East, a picturesque fishing village in the South East of Ireland, renowned worldwide for its beauty and tranquility. The Haven enjoys stunning views over the Hook Peninsula, and they say there is no better setting to celebrate with your family and friends. Owned and managed by the Kelly Family for more than 50 years, The Haven was extensively renovated and refurbished in 2016, but the quirkiness and charm remain.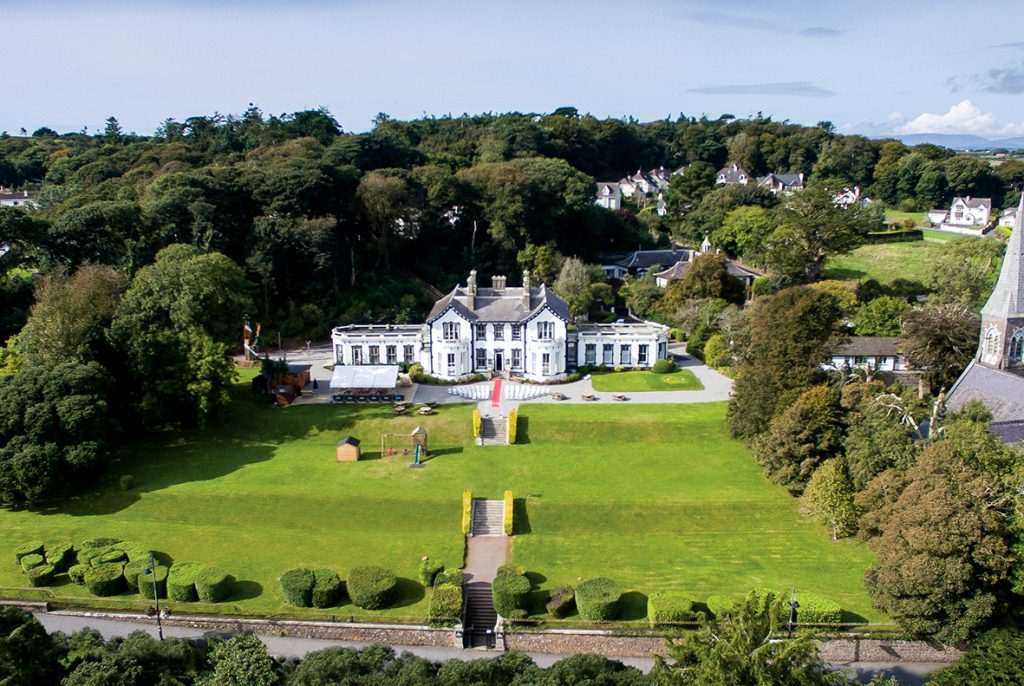 They aim to create a relaxed, homely atmosphere and one of the family will be on hand to help you throughout your preparations, as well as on the day. They specialise in bespoke weddings and cater for small, intimate weddings in one of the smaller function rooms, a wedding breakfast for up to 100 guests in the ballroom, or up to 300 guests in the marquee on the lawn.
"As soon as you've set your date make sure to book your venue and celebrant. Once they are booked everything else will fall into place!" says Paul, their wedding coordinator.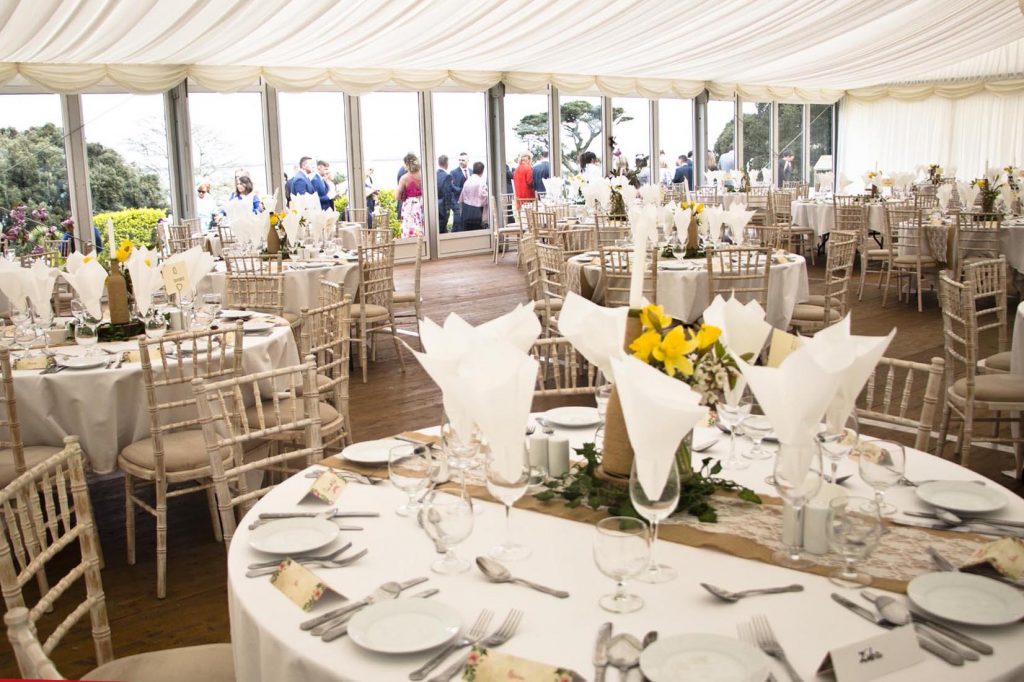 Capacity: Up to 300
Accommodation: 18 bedrooms - 40 guests
T: 051 383 150
 Wexford - Clayton Whites Hotel
Clayton Whites Hotel is Wexford's premier wedding venue, built on 220 years of hospitality experience to ensure your wedding day is a day you will cherish forever. The spacious exterior courtyard, marble staircase and light-filled lobby are ideal for wedding day photographs and memorable arrival receptions. Contemporary accommodation and design are the hallmark of this landmark hotel, boasting 55 recently refurbished bedrooms.
With each unique wedding couple in mind, Clayton Whites Hotel creates a thoughtful and personal wedding experience, every step of the way. The complete wedding package offers not only a true sense of style, but also excellent value for money. Their dedicated wedding coordinator Pauline is on hand throughout your wedding planning to attend to your every need and question in a timely and friendly manner, with expert advice just a 'phone call away'.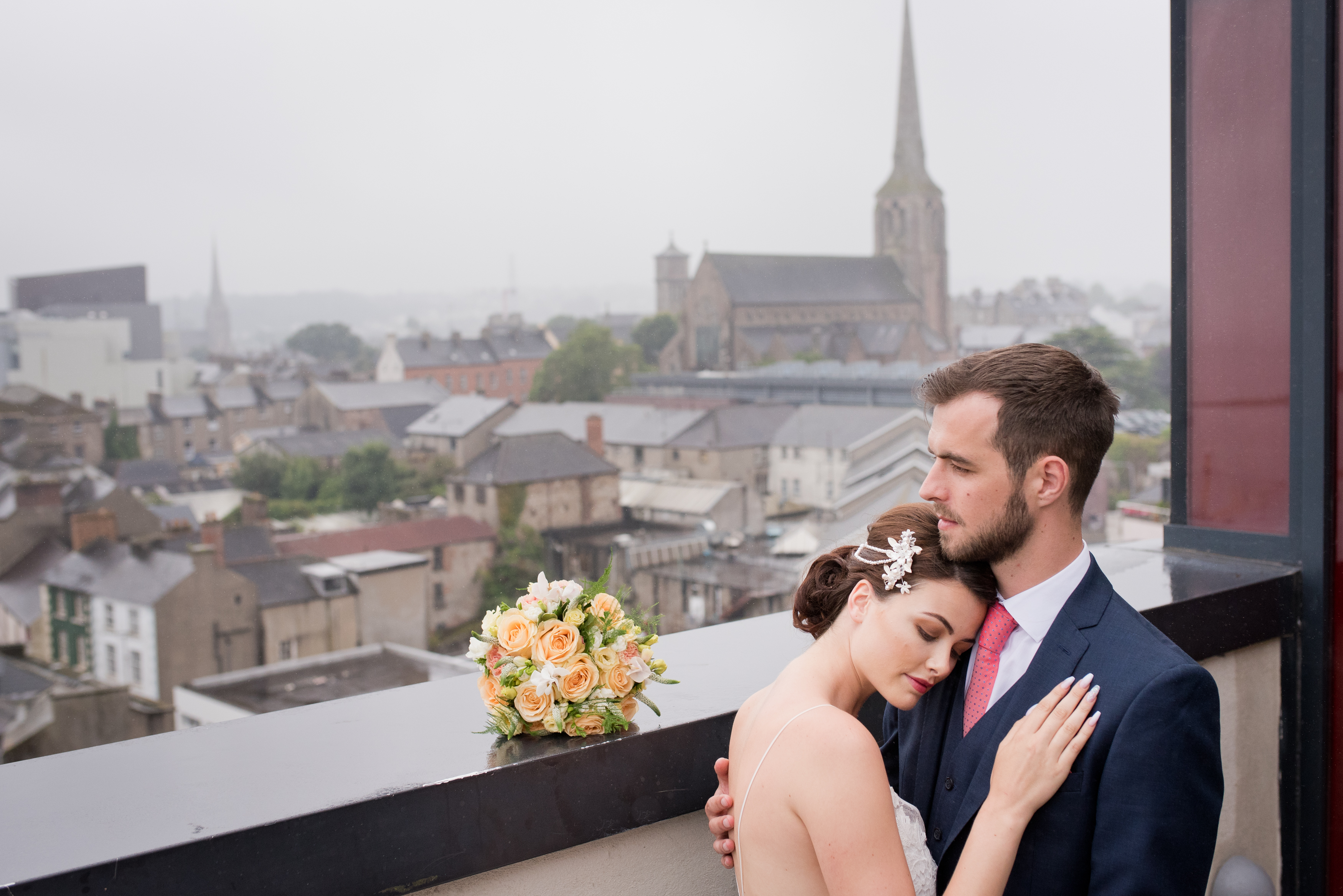 "The couple need to decide what they want from there big day, photos outside/civil ceremonies outside, modern venue or a traditional venue, its important to view a couple of venue, as each venue offers something different. The very best weddings, the ones guests remember, are the weddings that truly reflect the taste and personalities of the couple, the celebration that feels like the best party ever," she says. "Before starting the search, the couple next need to consider a few key factors, the overall budget and the number of guests being invited, decide on the type of venue to suit their day, and prioritise the venues that seem to provide the vital elements for their day of love and enjoyment."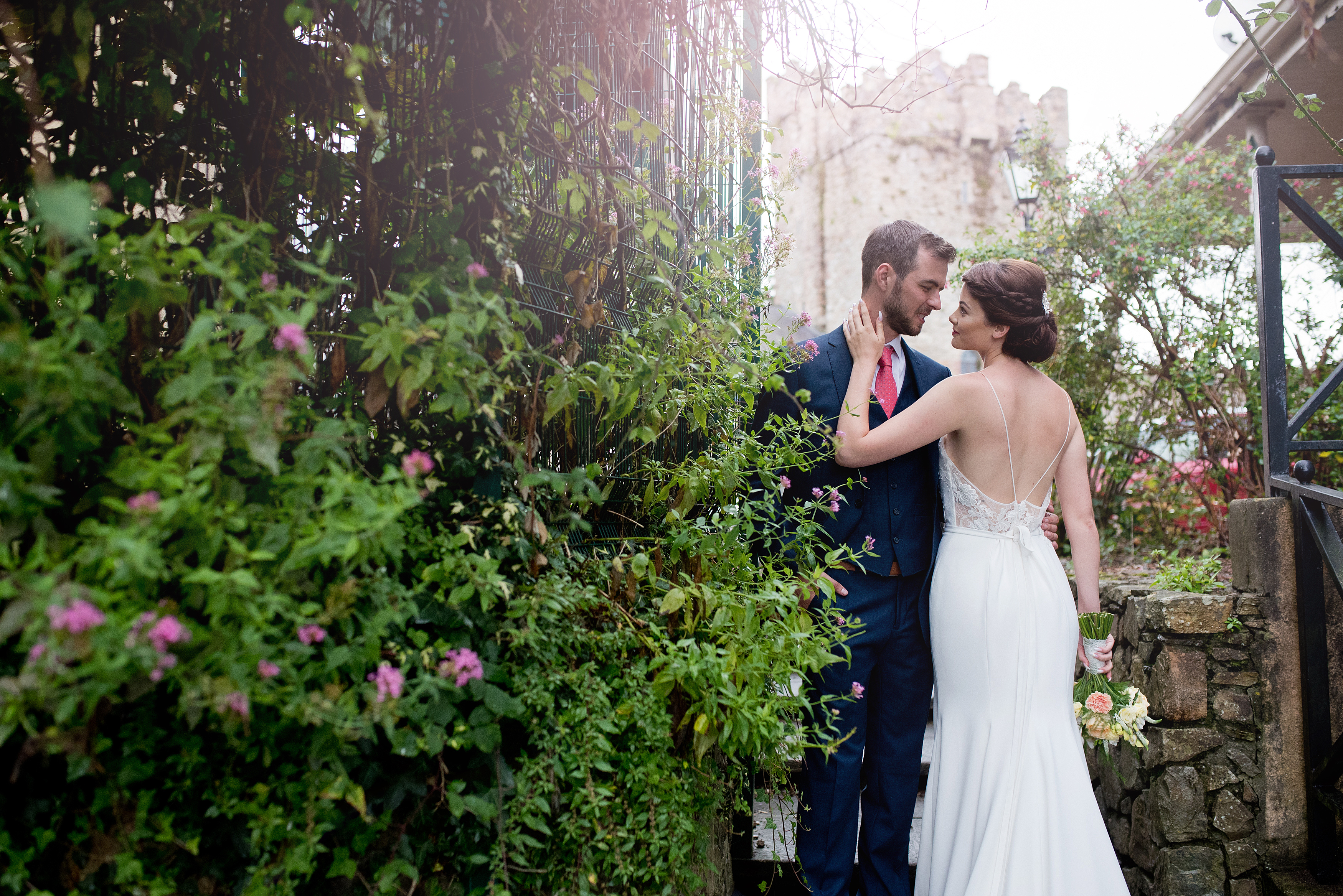 Capacity: 60-450 guests
Accommodation: 160 bedrooms
T: 053 917 4221
Wicklow - BrookLodge & Macreddin Village
Hidden in a secluded Wicklow Valley, less than an hour's drive from South Dublin, lies BrookLodge & Macreddin Village, a luxurious four star wedding venue. Situated in the heart of Macreddin Village, BrookHall is a dedicated wedding venue that is home to The River Room, which can seat up to 200 diners; a Mezzanine Bar, a dedicated reception area, en-suite bedrooms with French windows and a swimming pool.
The privacy of BrookHall will provide relaxed surroundings for couples and their guests to make their day uniquely special and memorable for years to come. For those of you lucky enough to be getting married on a balmy summer's day or evening, five double doors leading onto south facing decking overlooking Ballycreen Brook, will afford the perfect setting for showcasing the glamour of your wedding day. And for winter weddings, a great stone fireplace at either end of the room will guarantee a truly warm and romantic atmosphere.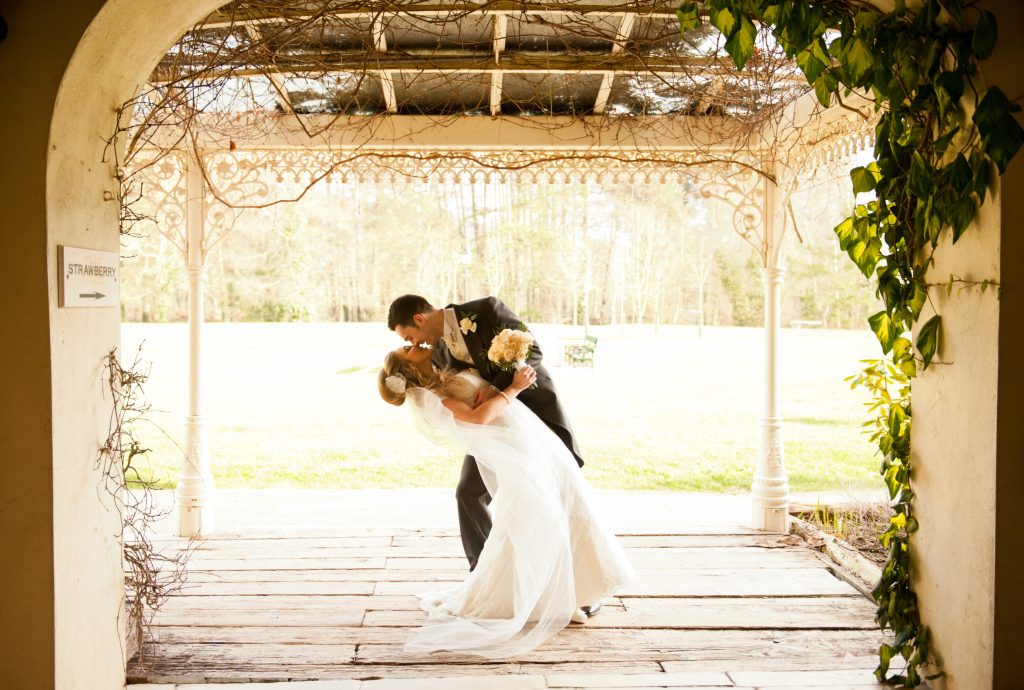 Macreddin Chapel – is their very own private and unique ceremony venue which seats up to 140 guests and is conveniently situated on the grounds just across the Village green. Macreddin Chapel is approved by the HSE for Civil Marriages and can also be used for a simple but intimate blessing.
This multi-award winning Country Village includes: The Strawberry Tree – Ireland's first certified Organic Restaurant, La Taverna Armento – a Southern Italian Bistro, Actons Country Pub & Orchard Café, The Wells Spa, par 72 Championship Golf Course, Macreddin Smokehouse, Macreddin Organic Bakery and much, much more.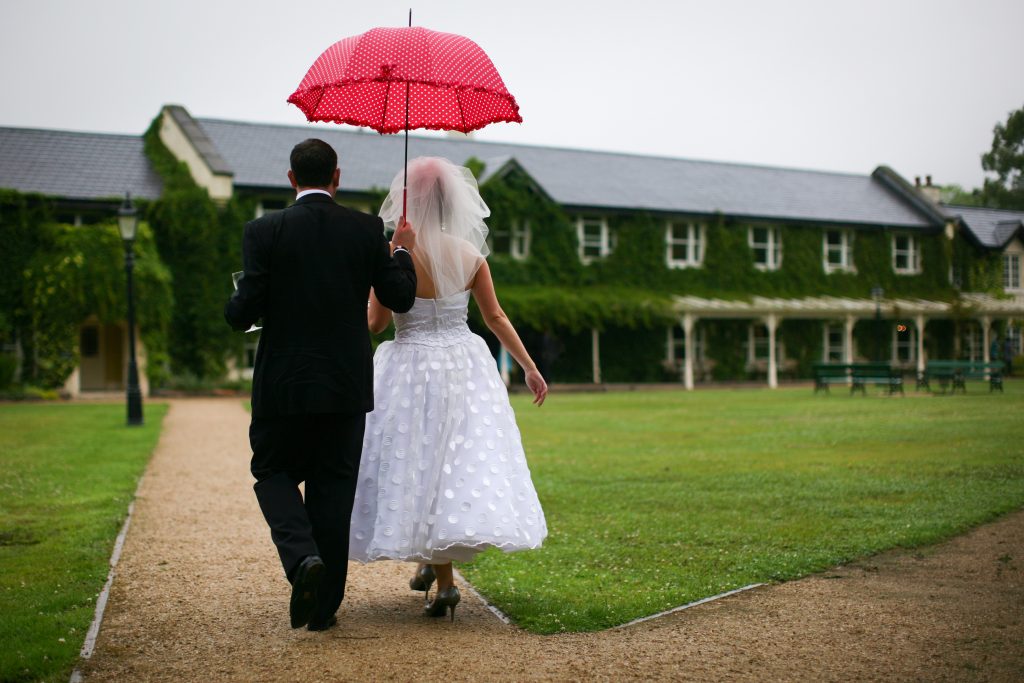 Capacity: Up to 180
T: 0402 36444