Weddings are expensive and there's no getting around it, especially if you want to have a certain look and feel to the day. However, that's not to say a budget wedding has to look substandard. You'll need more imagination than someone with unlimited resources, but gorgeous weddings can be achieved on any budget. Planning a wedding with limited funds means you'll have to prioritise the elements of your wedding that are most important to you, and set out a strict plan for allocating the money you have available accordingly. You probably already know that a thorough budget will hold you accountable, but there are a few things you can do to add an expensive feel to a budget wedding. Here are our top five tips!
1. Keep things simple
If you're working with a strict budget, keep the overall look simple instead of attempting the kinds of DIY that should be left to the professionals. The enemy of elegance is clutter so sometimes it's best to let your space stand for itself.
2. Be strategic with your flowers
Wedding flower bills add up super quickly, but if you don't have enough flowers, you won't be satisfied with the look you achieve. Keeping your budget down by limiting the number of flowers isn't the best way to approach it - instead, be smart about your flower choices. Peonies and orchids are going to be expensive blooms, and nixing them will allow you get more flowers for less money, if you choose right. If you need to bring that budget down even further, instead of having floral pieces on every table, opt for one large statement floral piece, and put it somewhere obvious, where your guests will see it as they enter the space, like your escort table, for example. Your guests will be more impressed by a statement piece, and it'll feel more luxe than loads of smaller arrangements.
3. Limit your guest list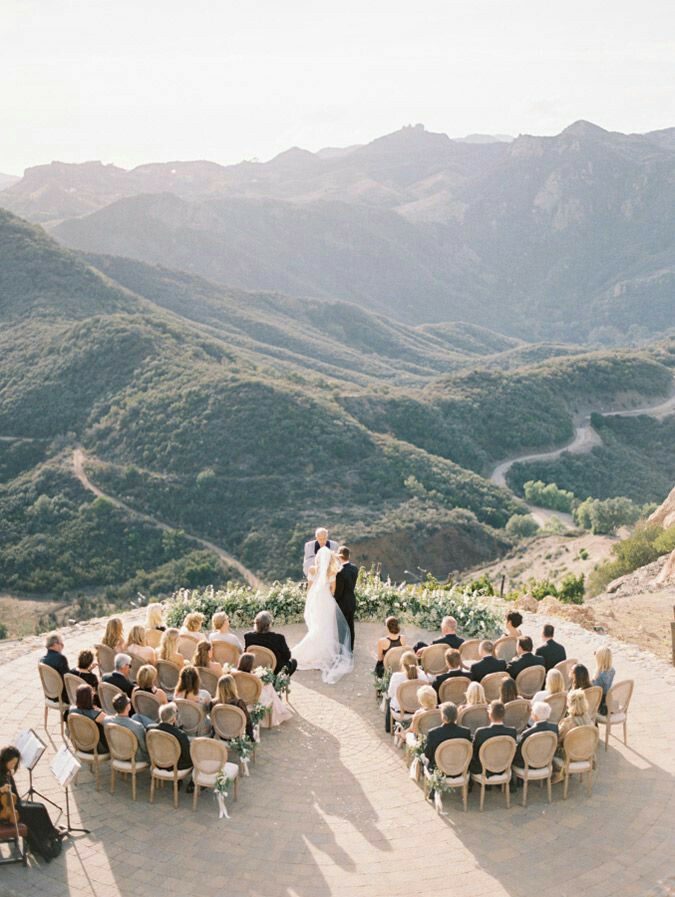 We may have said you can have the wedding you want on a limited budget, but you do have to be realistic when it comes to your guest list. It just won't be possible to have a lavish wedding for 250 guests if you're working on a shoestring. The larger the number of guests you have, the more corners you have to cut in other areas in order to be able to feed them all. Plan a perfect party for your nearest and dearest and it'll be much more impressive and unforgettable, as your limited budget will be less obvious.
4. Try DIY, where it makes sense
Many people think they'll make up costs by going all in on the DIY decor, but it often doesn't work out all that much cheaper, especially if you're not a particularly crafty person to begin with. The one exception to that rule is usually paper goods or ribbon DIYs. You probably won't be able to tackle your own paper floral bouquet, but smaller paper or ribbon decor items should come handily to you. And if you can tackle some of your stationery, like ceremony programs, menus and seating cards, you'll cut a chunk off your stationery bill. Perhaps see if you can rope in a graphically inclined friend to help, and if not, keep in mind you should use the same fonts (or similar) to those on your invite to make the whole thing feel seamless, and print them then in flat colour in local printers. However, crack into these projects early enough, to be safe.
5. Opt for grand entrances
Your guests 100% won't remember the quality of your linens or how many floral arrangements were around the room, but they'll remember their first impressions on entering your wedding. Position flowers, candles and any other elaborate decor at your location's doors to set the tone. They're much more likely to take note on their way in, than the smaller details later on, so focus your energy, and your money, on those.