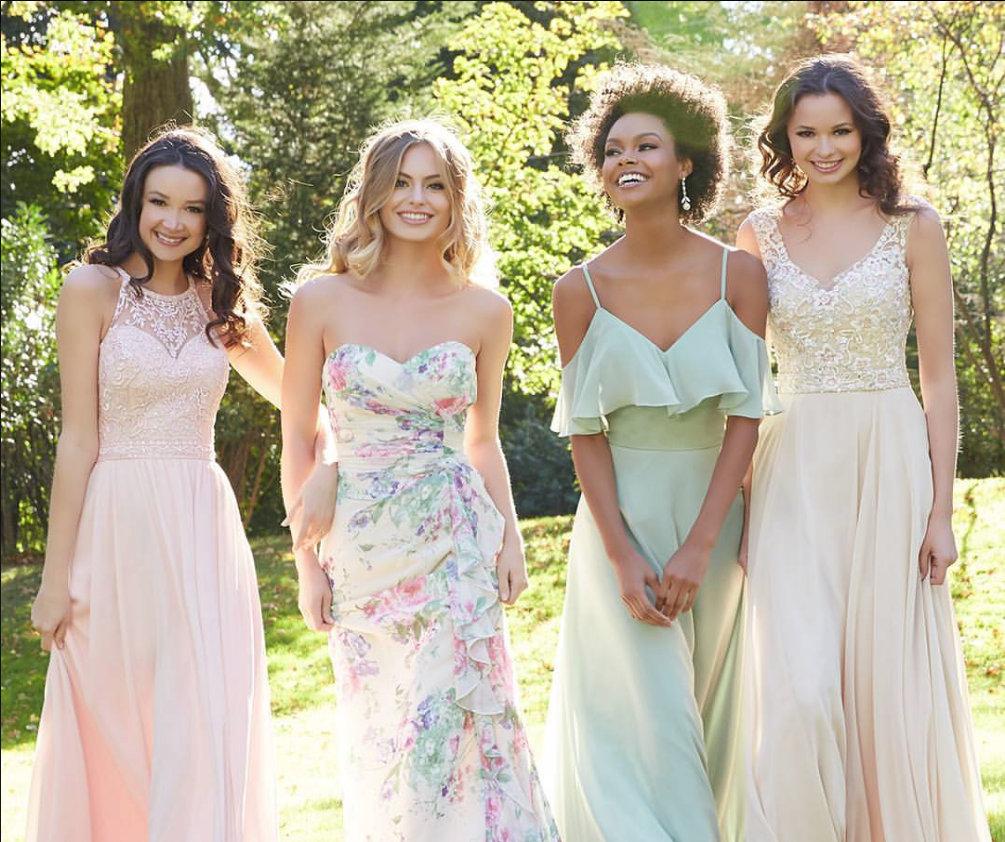 Bridesmaids dress shopping can be a walk in the park or a living nightmare, depending on how well your vision of your bridesmaids matches up with theirs. You want your bridesmaids to fit in with your wedding and look the part, but there's no way you want them feeling uncomfortable all day long because you've stuck them in a bridesmaid dress they hate. How do you find the balance, and by extension, make bridesmaid dress shopping a fun experience for all of you?
For some advice on the matter, we turned to the experts at My Fair Lady, a bridal and occasionwear shop in Tullamore, who have been selling both bridal gowns and bridesmaids dresses for the last 15 years. Used to dealing with brides and bridesmaids alike, they've got the suss on how to make bridesmaid dress shopping stress-free.
Here are their bridesmaids dress shopping tips and tricks!
Have an idea of colour/style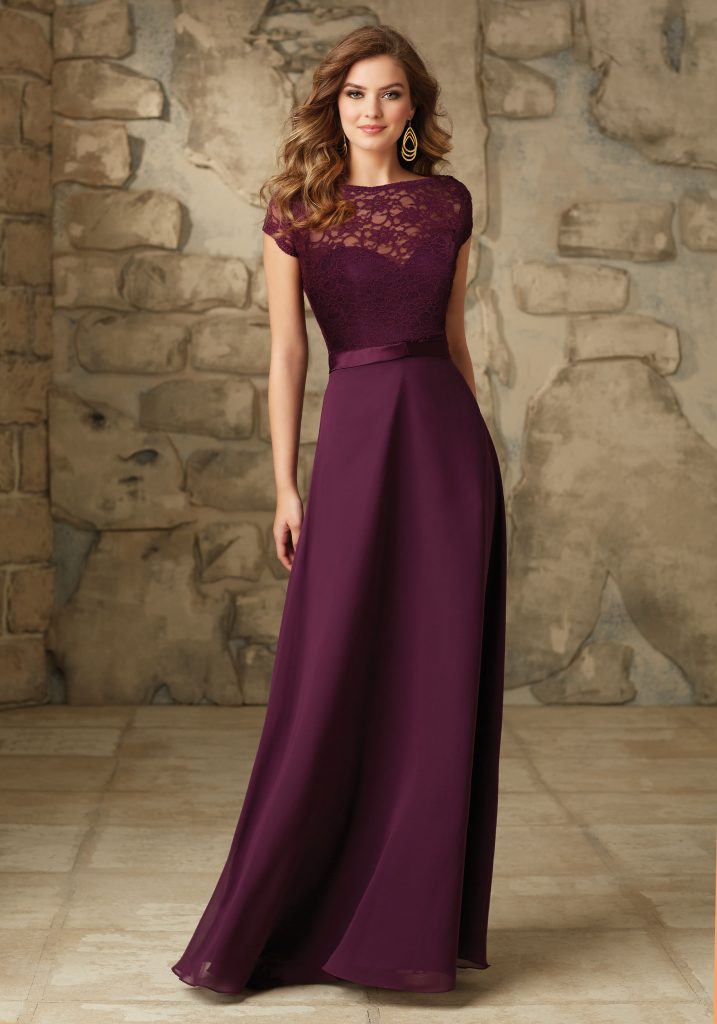 It's always best to have an idea of what colour scheme you are going for before you start bridesmaids shopping as most dresses come in a myriad of different colours. The style of the dresses will be dictated by the shape of the bridesmaids. A good consultant will make suggestions based on the girls' different sizes and she should show dresses that will flatter all the shapes and sizes in the bridal party.
Make the bridesmaids aware of your budget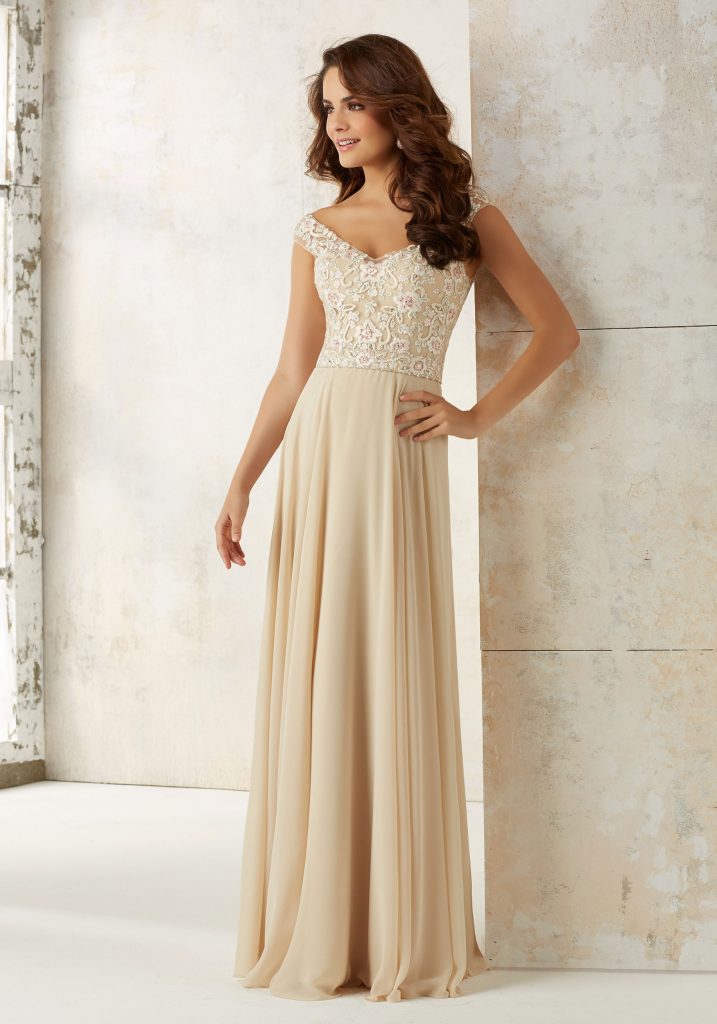 This is something that we see a lot in My Fair Lady, where the bride has a budget that she has to stick to and suddenly the girls have fallen in love with a more expensive dress and then they are adding extra length because they want to wear very high shoes and this all adds more expense on the bride. It's a good idea to have a chat to your consultant to explain your budget to she can gently guide the girls away from the dresses outside your budget.
Shop early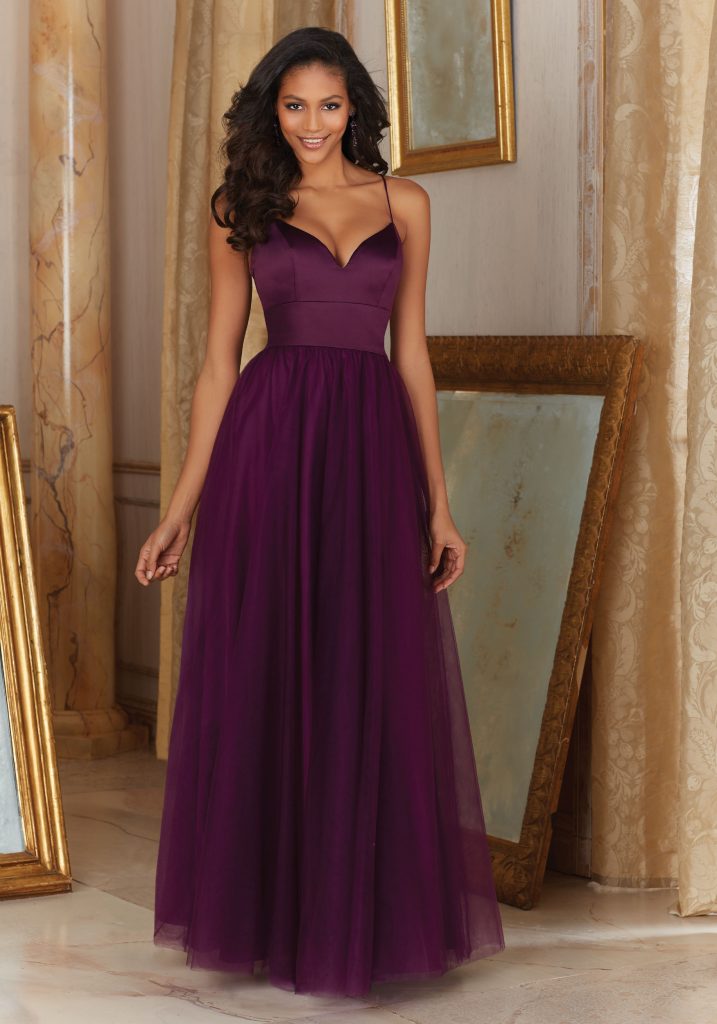 You really should start looking for your bridesmaids dresses at least seven or eight months before your big day. Always decide on your bridal gown first, too. We see a lot of brides dressing their maids before they commit to buying their own dress and this is a big no no! Unless you are buying off the rail, most companies take approximately 16 weeks to make and deliver the dresses. We like to have them in at least six weeks before the wedding so we have plenty of time for alterations.
Have the bridesmaids professionally measured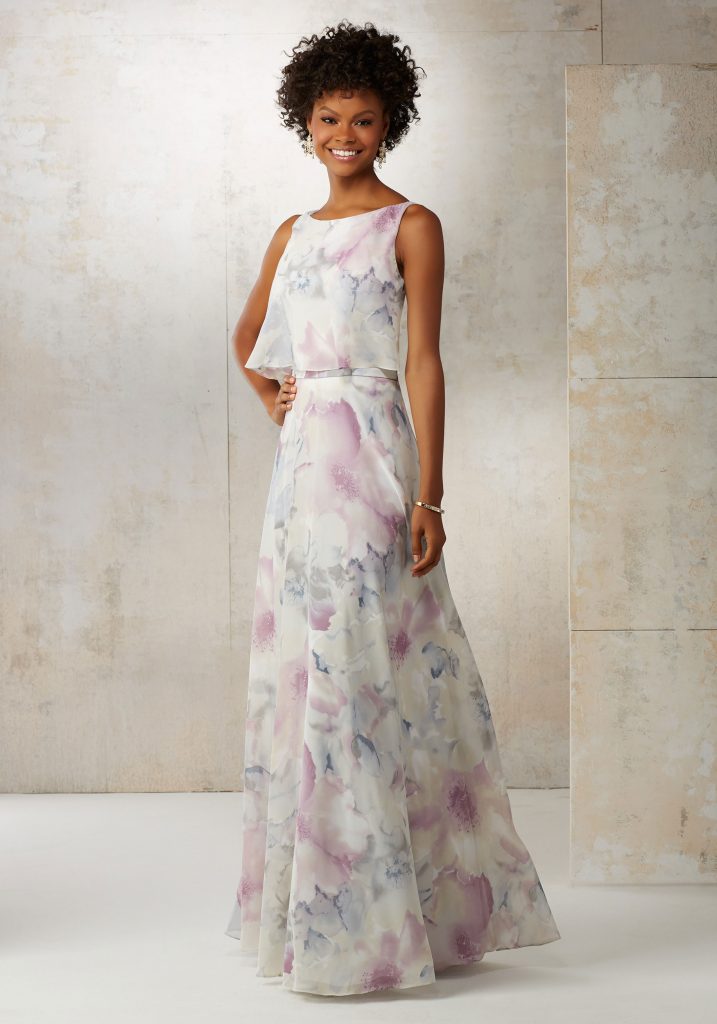 If I had a penny for every time a bridesmaid told me she was a size 14 and she ended up in a size 18 dress! Please get the girls measured in the shop that you are buying your dresses from, this is so very important as its difficult to get correct measurements when you are measuring yourself. The measurements will dictate the size according to the company's size charts and each one varies greatly. Some of the bridesmaid dresses are sized in American sizes which are totally different to our sizes. Also the girls aren't always truthful when they are telling you what size they are, as like our ages, some of us take a little bit off!!
Listen to your consultant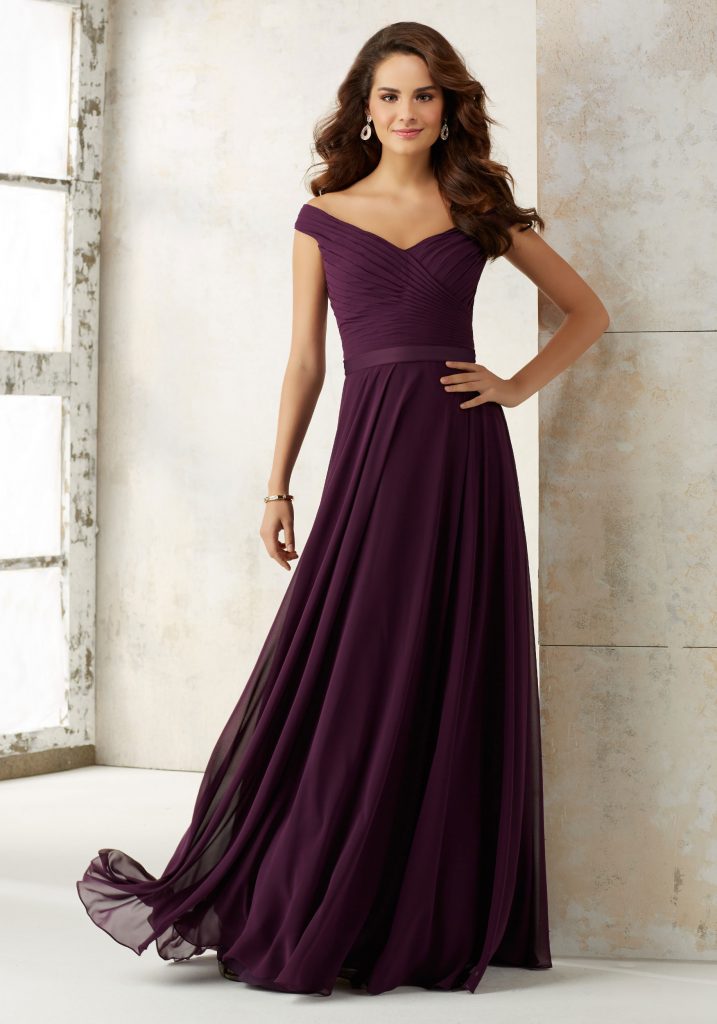 You might have a vision of your beautiful bridesmaids floating up the aisle in lemon tulle and this is never going to work if your bridesmaid is very pale. We see a lot of brides choosing backless dresses for the girls and this isn't suitable if the girls suffer with bad skin on their backs, or they want to cover up tattoos. We dress hundreds of bridesmaids every year and we want every girl that leaves the shop to look her absolute best.
Let us know if you are pregnant or trying to have a baby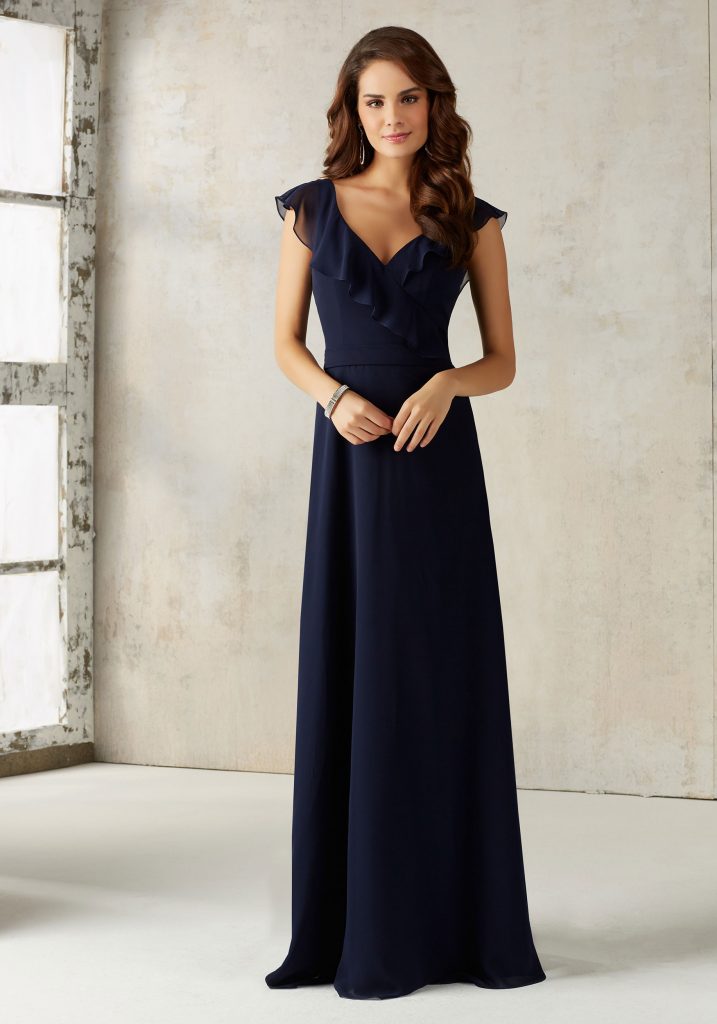 We get bridesmaids whispering to us in the dressing room that they are pregnant but they haven't told the bride yet and we are always delighted to hear such wonderful news! Just let us know as early as you can so we can order a bigger dress and we will always leave their alterations until last so the dress fits as well as possible and then it's comfortable for the mummy to be on the big day. We can order an empire style dress for ladies that will flow over the bump and that keeps the bride and the bridesmaid happy
You can find out more about My Fair Lady by visiting their website. They stock Veromia, Hilary Morgan and Venus bridesmaids dresses and they are a premier stockist of Morilee dresses in Ireland, and they have recently designed a bespoke bridesmaid ares, similar to the bridal rooms, with a consultant to help with different shapes and sizes. Contact them on 057  932 3945 to book an appointment or keep up with them on Facebook and Instagram.