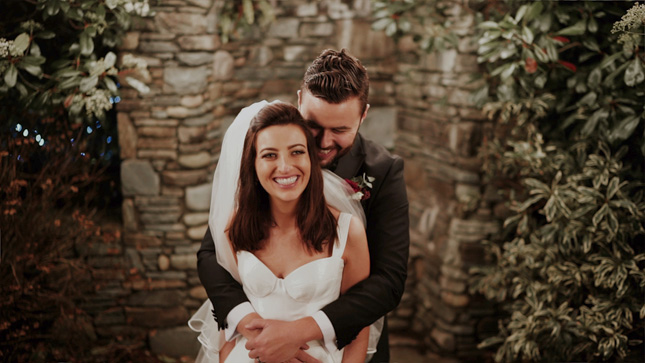 Did you catch our Instagram Takeover by Hitched Films last week? They took us through a wedding they were shooting at Markree Castle and how the day usually goes down, and gave some great tips to take advantage of. You can catch up with it if you missed it on our highlight! With all their insight in mind, we asked them to answer the age old question: why should you book a videographer?
It's the one thing that crops up from Confetti couples every year - in our annual survey, 40%+ of couples tell us every single year that the one thing they regret most about their wedding day is that they didn't hire a videographer. We know it's a big investment, but that many couples, year after year, can't be wrong, right? So before you make your final call on whether to book a videographer, check out Eoin and Sue from Hitched Films and Run Wild Weddings' advice on the topic.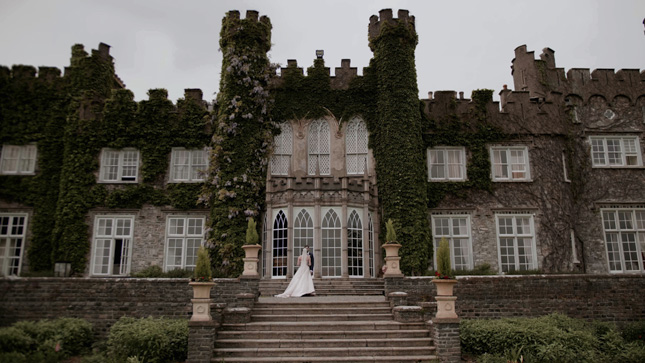 For couples who aren't sure whether they should book a videographer, tell us why they'll regret it if they don't?
If you're not sure about getting a videographer, our first piece of advice would be to ask your parents if you can watch their wedding video. If they have one, we bet you will enjoy watching every minute of it, even if the quality back then wasn't great! Being able to see your parents as young as you are now will be incredibly emotional and really only video can give you that true sense of the day unlike anything else.
If they didn't book a videographer, you will quickly realise what a missed opportunity that was. Even though wedding videos have come a long way since your parents got married and there are lots of different styles out there now, they are still primarily about one thing - capturing a once in a lifetime event where all your friends and family are present and which can be watched for decades and even generations to come.
It's just a fact of life that time passes, memories fade and people leave us, so even if you're not 100% sure about booking a videographer now, there will come a day when you re-watch your wedding video and realise how great those days were and how valuable that video has become.
 Can you take us through some of the different styles of videography and what kind of couples they suit? 
As with any creative service, you'll find lots of styles and approaches to wedding videography. Here are some of the most common styles you'll find in Ireland:
Traditional Wedding Videography - think of this one like your parents' wedding videos. It's primarily about coverage, with not a whole lot of creativity in either the filming or editing. What you are likely to get at the end is a long video, possibly 2-3 hours in length, with most of the day covered. It's good as a basic option, but it's probably not something you'll want to re-watch very quickly or share with friends.
Music Video - these are usually upbeat and high tempo highlight videos, with little to no dialogue in them. They are great for getting across a fun sense of the day, and popular for sharing with friends and family online. What music style videos lack in dialogue, they usually make up for in wow factor. An average music style would last 3-5 mins. We offer music style video packages through our sister videography studio, Run Wild Weddings.
Story Driven - these are usually the more emotional videos and use story arcs in the edit to bring the viewer on a journey. Because these edits are more complex and sometimes longer, you'll likely find that this style is often found at the higher end of price ranges. Story driven films use dialogue from speeches, letter readings or couples interviews to build a story from your wedding day. This approach is a hallmark of our videos at Hitched Films. A story driven video can last anywhere between 6-25 mins, so it's important to check with your videographer what they offer, but the most common are in the 6-10min range. We personally love a great story driven wedding film, as they have a great balance of elements, making for a really emotional and timeless film you will want to watch again and again.
Music video and story driven videographers will typically offer ceremonies, speeches and/or other long-form edits (often call Documentary Films) separately to their main creative edits mentioned above. You'll also find descriptions like "cinematic" or "documentary" when looking at wedding videographers websites. Both these approaches are found across the music video and the story driven styles to varying levels.
A cinematic approach basically tries to emulate the Hollywood Film look as much as possible, while a pure documentary approach is as candid as possible, without too much concern for the aesthetics. In practice you will find a lot of videographers, like Hitched Films and Run Wild Weddings, using a mix of cinematic and documentary approaches to get the best from both worlds and produce amazing videos.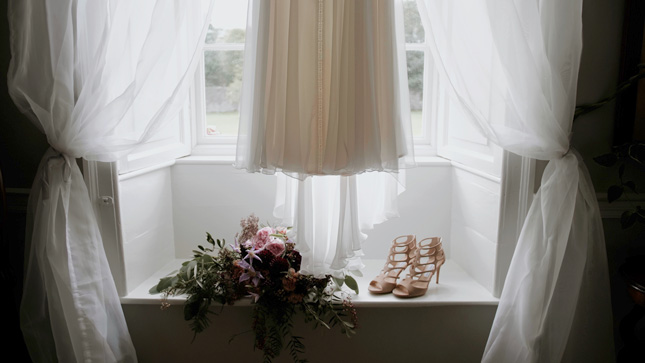 How can couples know what videography style is best for them?
Just watch lot of wedding videos! As obvious as it sounds, if you watch enough wedding videos you will start to realise what you do and don't like. There are so many talented wedding videographers in Ireland and there's a perfect fit out there for everyone.
If you find yourself getting emotional watching a stranger's wedding day, take that as a good sign of the style you like! Imagine what you are going to feel watching your own wedding day! If on the other hand you aren't moved in any way by watching a sample wedding video, we'd recommend you keep searching.
Booking a wedding video isn't like buying something from a store. You can't return it if you are not happy with it, so finding a videographer whose style you love is super important from the outset. We like to talk to our couples early on in the booking process to make sure our style is right for them, but ultimately our advice would be to go with your gut and don't compromise on what you really want.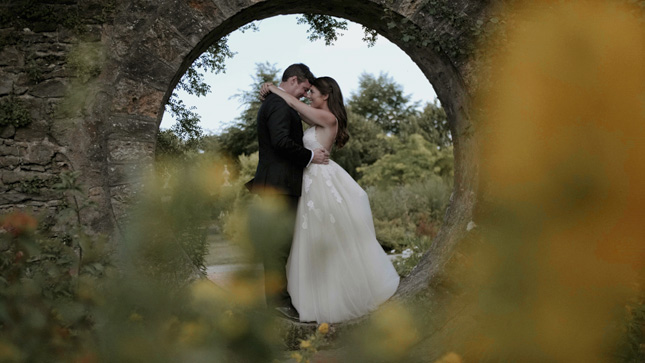 How does a videographer work on the day? What do they typically shoot that may not be captured by a photographer?
So videographers and photographers these days are actually quite similar in terms of what they want to capture on the day. Most videographers are now using cameras that are very similar to, if not the same as the photographers. If you have booked full day coverage typically your videographer will be with you from getting ready in the morning until up to the first few dodgy moves on the dance floor.
While directing and posing can work well for photos, we've found it's usually the opposite for video. We tend to look for a lot more natural and candid moments and movement during the wedding day. Posing or doing something unnatural on video will just come across as cheesy and awkward. But the big thing that video has over photo is audio. From listening back to your vows, to the speeches, to your Dad's voice filled with emotion as he sees you in your dress for the first time - recording audio lets us build a beautiful and memorable story of your day.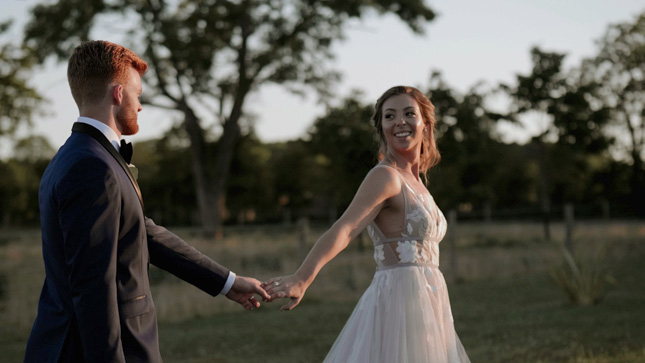 Why are two videographers better than one?
Great question! We offer two videographers as standard with Hitched Films and one videographer with Run Wild Weddings and this question comes up a lot for us. What we tell our couples is that one videographer will get the job done and, if we are being honest, is suitable for the majority of couples getting married in Ireland. In fact most of the wedding videographers in Ireland operate as solo shooters, and with the right videographer, you can get great results.
However, having two videographers does provide some advantages over solo videographers. First off is the fact that two videographers can split up. This means we can cover the entire groom preparations and bridal preparations on the wedding morning, even if they are getting ready in different locations a good distance apart.
It allows us time to do our couple interviews, which adds depth and narrative to our films. Having two videographers is also a massive safety blanket, as you have the best type of backup if anything were to happen to either videographer or their equipment. Two videographers also allows us to capture more from your day.
Comparing all the weddings we have filmed, we have to say we come back with higher quality and more varied footage when we shoot with our two videographer Hitched Films team compared to our one videographer Run Wild packages. While a solo videographer usually has a very tight agenda all day, having two videographers allows us time to think and consider.
This results in increased creativity, better content, more angles and less chance of missing "that moment". That said, a two videographer team usually costs a good bit more than a solo videographer due to the extra labour, equipment and editing needed (we usually end up with twice the amount of footage!). If you have the budget though, a well oiled two videographer team is worth it.
If budget is an issue, but couples really want a videographer, do you have any advice on the kinds of affordable packages they should look for?
Budgeting for video is a great topic. We've found the key is budgeting for video from the start. In the past lots of couples would leave video out of the initial budget because they felt they couldn't afford it or it wasn't important enough (hopefully we've convinced you otherwise!). Thankfully, with the increase in quality, the attitudes towards video have been changing quickly over the past couple of years.
We are seeing that a large portion of couples now contact us at the very start of their supplier searches, even before they have booked a photographer! Our general rule of thumb would be to ring fence 15% of your total wedding budget for both videography and photography, with that evenly split at 7.5% each. For example if you have a wedding budget of €30,000 we recommend budgeting about €2,250 for videography.
That budget would match a couple spending €12-15k on their venue. If you do this from the outset, we can pretty much guarantee you will find a videographer you will love. €2000-2500 is the sweet spot at the moment for a lot of Ireland's top solo-shooter videographers. If your overall budget is higher, say in the €50-60k range or above, you can start considering two videographer teams and the very best of the best, whose prices will start around €3500.
If you are really on a tight budget, or didn't factor video into your budget from the outset, we'd recommend booking a videographer you really like at their base package, which could include less coverage time on the day and/or less edits on delivery. For example at Run Wild we offer different length coverage options for the day. Booking these packages allows couples to get their date secured while still having the option to upgrade their coverage before the wedding day if they choose.
Also, often after the wedding day, you'll find you have more budget left than you originally thought. Many couples decide to upgrade their video packages and edits at this stage. As we've said already, regardless of budget, don't go with a videographer whose style you don't like as you'll end up regretting it and you can't return it. Get a videographer you love and if needs be, re-allocate some of your budget to secure them. It will honestly be the best money you spend on your entire wedding.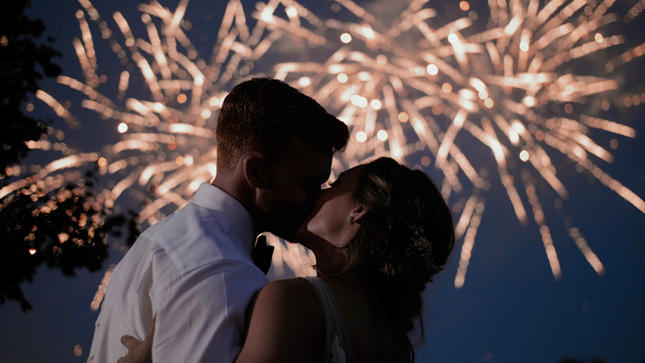 What do you think are the biggest misconceptions couples have about videographers? 
In our experience, the biggest misconception is that a friend or family member can record the wedding day for them instead of a professional. Besides the fact that it's a big ask to put all that responsibility on one of your guests, it's also a recipe for disaster. We've been asked to try and salvage amateur recordings gone wrong on several occasions, but sadly, we simply can't do very much at that stage to help.
Another misconception is that your videographer is going to turn up with a giant shoulder mount rig and shine lights in your eyes all day. Video equipment has advanced so much in the past 10 years that a lot of videographers basically look like photographers now, with compact setups and shooting styles that are unobtrusive.
We pride ourselves on being relaxed and good humoured throughout the day. Your videographer and photographer will be with you more than anyone else on your wedding day, possibly even more than your partner, so it's important you feel comfortable with them as it will show in the photos and videos. Lastly, and we hear this one a bit from our couples when they first contact us, is that the photographer and videographer will clash and ruin the day.
Yes it is important that your photographer and videographer work well together, but we've never met a photographer we couldn't work with. We are professionals, and a large part of the job is working with other professionals and respecting them. If you are really worried about this, there are lots of studios, like Run Wild, that offer photo and video combo packages where you can be sure the photo and video team will be perfectly in sync on your big day.
Your only concern should be about having a fantastic day and enjoying every minute of it - not worrying about your suppliers!
About Eoin & Sue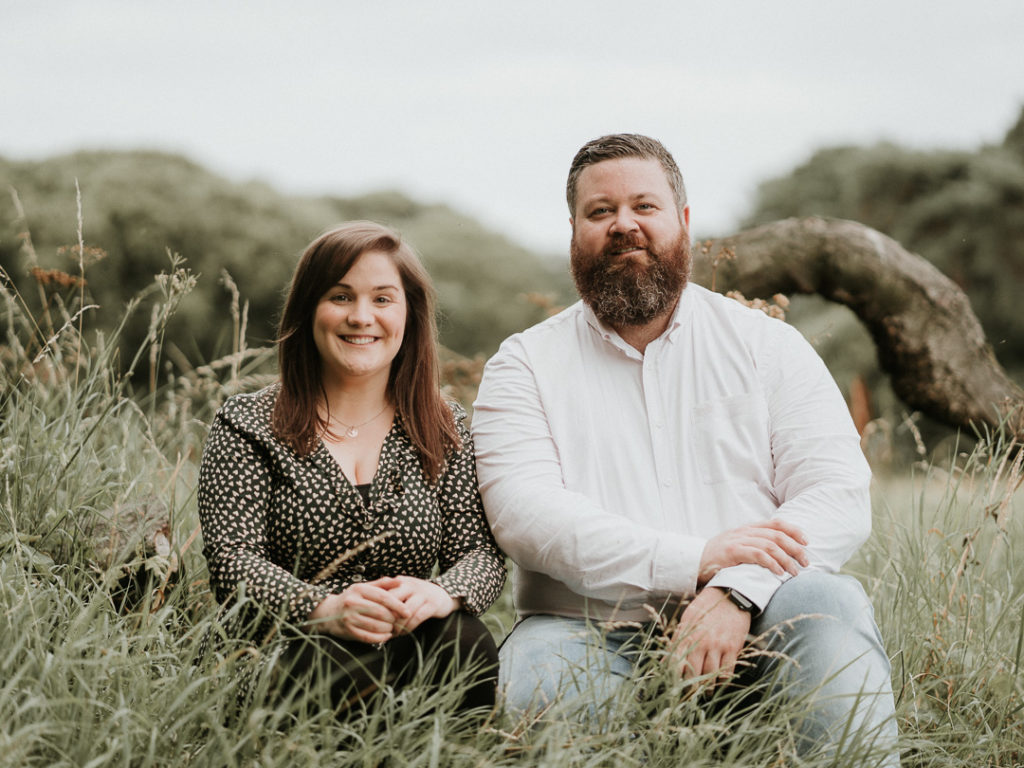 Eoin and Sue are a wedding videographer and photographer couple based in Dublin, Ireland. They founded the luxury Hitched Films studio in 2015 and have recently started bringing quality wedding videography and photography at affordable prices to Irish couples through their new wedding studio, Run Wild Weddings. They are passionate about storytelling and love working with couples who are fun, adventurous and looking for something a bit different. Find out more about both of their studios on their websites: hitchedfilms.ie and runwildweddings.com, or keep up with them on Instagram where they document some of the weddings they are filming!