A Confetti promotion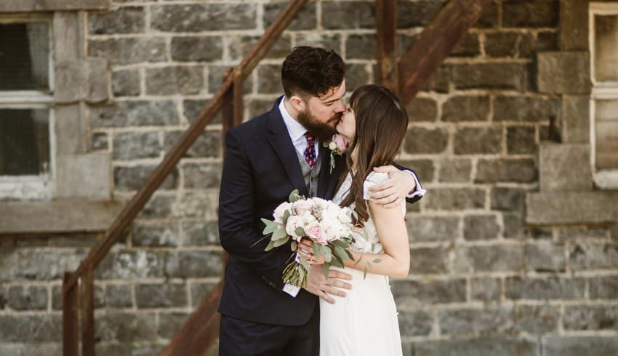 It's Irish Wedding Venues Week here at Confetti which means we'll be bringing you 30 of the best venues in Ireland over the next few days. Ireland is chock full of beautiful wedding venues, and we're here to help you find 'the one' for you. Later in the week we'll take you through some gorgeous stately homes and some stunning alternative venues, but for today we've got ten of the best hotel wedding venues in the country! Read on below...
Annebrook House Hotel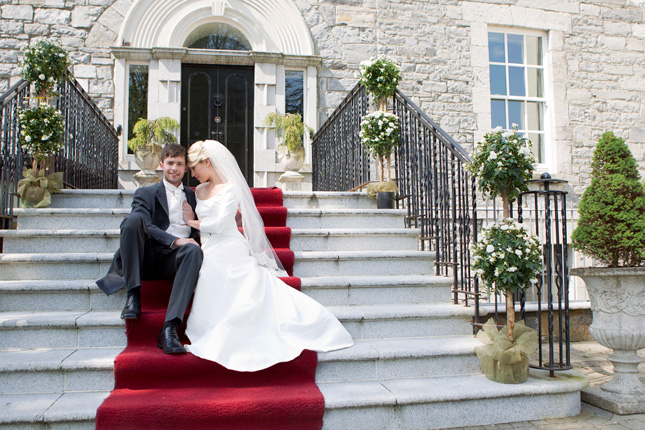 THE VENUE: Right in the heart of Mullingar, the award-winning Annebrook House Hotel is a fusion of 17th century heritage and modern styling. Whether it's a grand affair or an intimate reception, the style of your wedding is entirely up to you - Annebrook House can cater for anything between 30-250 guests. The old-world-charm of the original house, makes for a romantic setting.
ACCOMMODATION: There are 28 bedrooms in total and they also have 32 two-bedroom apartments available.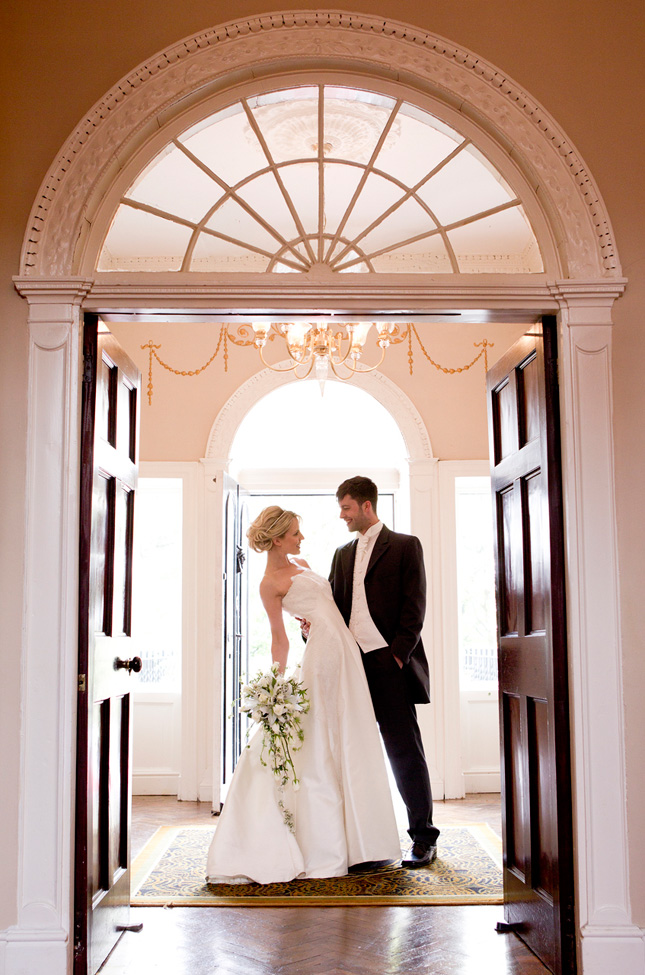 WHY WED HERE? With exclusive use of the old manor house, guests will arrive to a red carpet welcome and drinks reception.
ANY EXTRAS? We have the following items on site for hire at a small fee; retro candy cart/ice-cream cart, wishing well, giant love letter, hot dog stand, and arch for your civil ceremony room, pianist on arrival for your drinks reception.
PLANNING TOP TIP: Sumptuous food combined with top-class service are the main ingredients of any good wedding and this family run hotel delivers both these elements seamlessly.
THE BILL: From €39.50pp
ON SOCIAL: Website | Facebook | Instagram
Carlton Hotel, Blanchardstown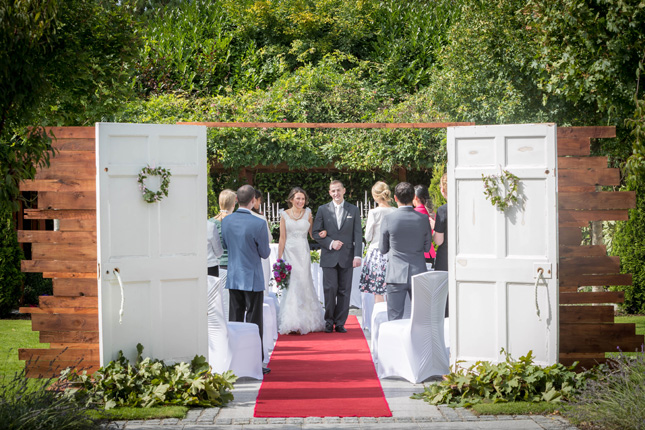 THE VENUE: The beautifully designed, four star Carlton Hotel Blanchardstown and Wedding Gardens is a contemporary wedding venue, ideal for both large and small weddings. Why not opt to hold your ceremony at the hotel, so your wedding party can celebrate together in one place? Your guests will love the hotel's beautiful Grand Ballroom and the top quality catering facilities on offer.
ACCOMMODATION: 155 rooms, including junior and superior suites.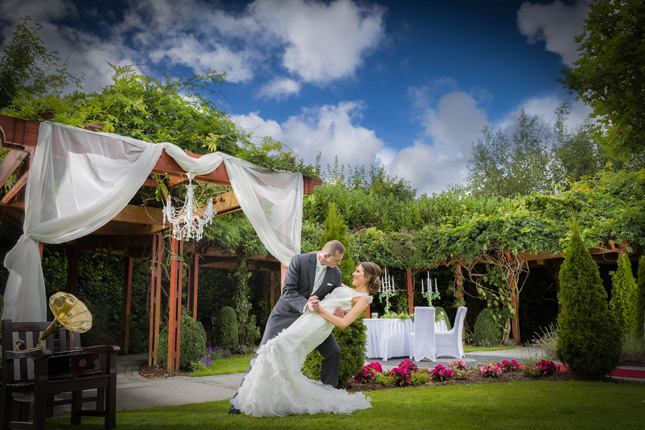 WHY WED HERE? The team pride themselves on their attention to detail and the venue is easily accessible from M1 and M50, making it the ideal meeting point.
ANY EXTRAS? Package extras include sparkle dancefloors, LCD backdrops, floral arrangements, candy carts, and special rates on bedrooms.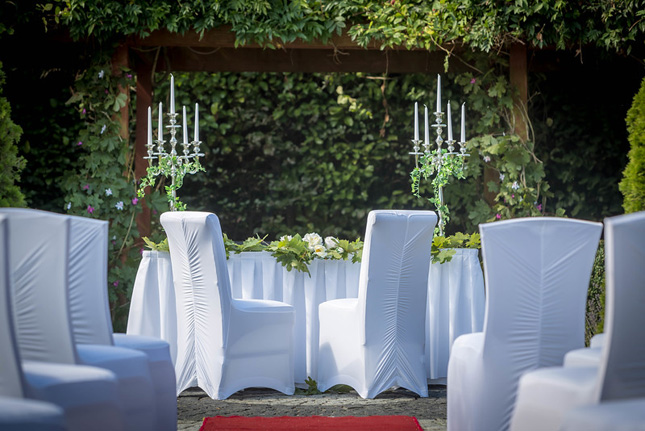 PLANNING TOP TIP: Get a checklist together (here's one we prepared earlier!), re-write your table plan to ensure you don't forget a group and remember to include yourself, and text yourself questions, when they pop into your head you won't lose them this way.
THE BILL: From €59pp
ON SOCIAL: Website | Facebook | Twitter
Castlemartyr Resort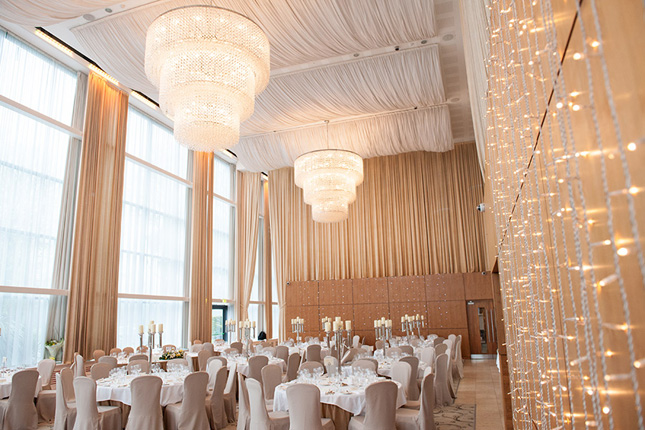 THE VENUE: Nestled in 220 acres of picturesque landscape, is Castlemartyr Resort - they offer five star luxury right on Cork city's doorstep. The Manor House has been beautifully restored to it's original grandeur and forms the centrepiece of the resort. It is adjacent to an 800-year-old castle, meandering streams, parklands and a tranquil lake.
ACCOMMODATION: There are 103 bedrooms in total. Castlemartyr also have 42 lodges and 10 mews available.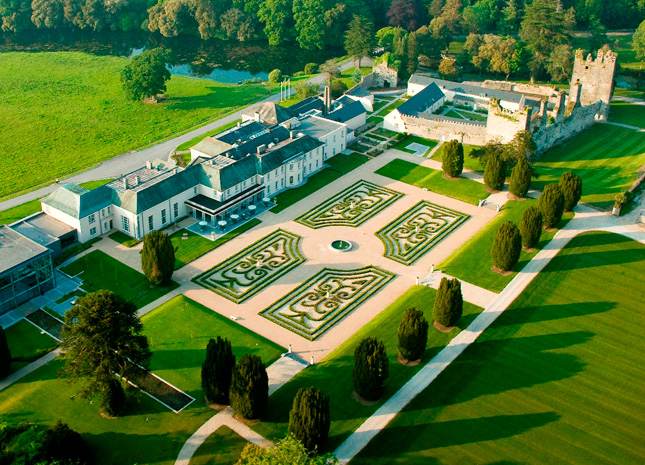 WHY WED HERE? Situated within acres of stunning scenery, from a swan lake to castle ruins, ideal for photos.
ANY EXTRAS? The grounds also feature dramatic castle ruins as well as an array of picturesque settings to host an outdoor ceremony.  Should a couple also prefer to arrange a marquee venue on our beautiful grounds this is also a possibility.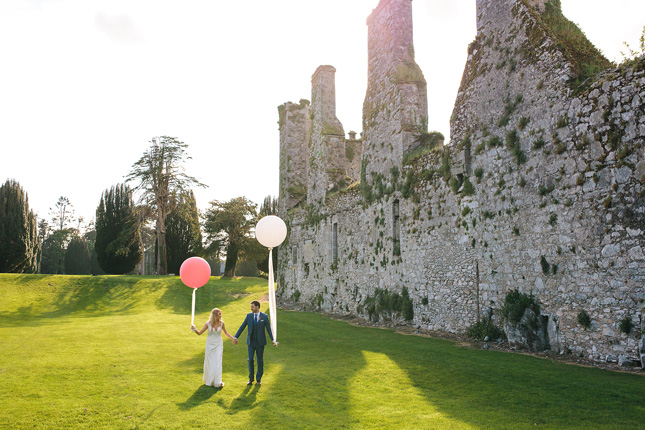 PLANNING TOP TIP: The most important thing is to remember it is supposed to be fun! Do as much or as little as you are comfortable with and can commit to. Invest the right amount of time into planning your wedding that suits you and your lifestyle. Do not feel under pressure from others – this will zap out the enjoyment factor.
THE BILL: From €75pp
ON SOCIAL: Website | Facebook | Instagram
Clanard Court Hotel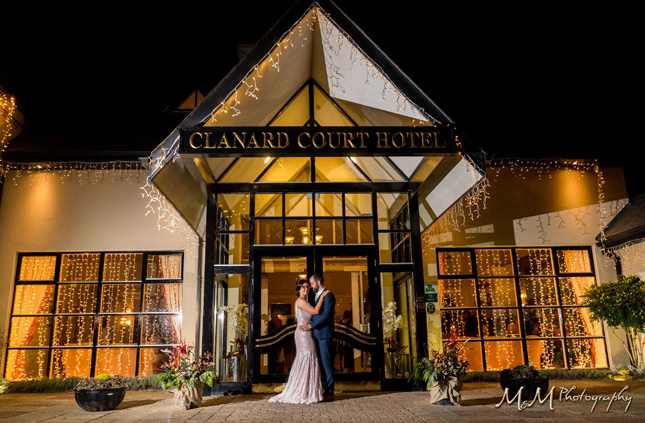 THE VENUE: Family-run four star, Clanard Court Hotel is located just outside the heritage town of Athy. Licensed for civil ceremonies and blessings, the elegantly stylish Garden Ballroom can host larger weddings, while the Duke of Leinster Suite is perfect for more intimate ceremonies.
ACCOMMODATION: 37 well appointed guest rooms.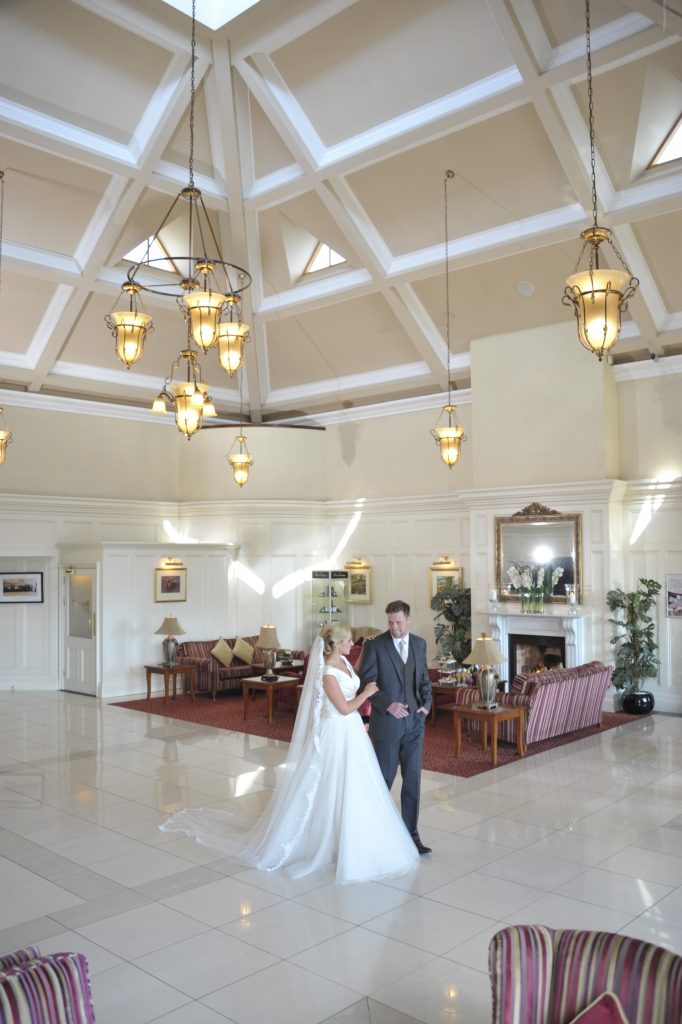 WHY WED HERE? Keep an eye out for their resident Alpacas, who can provide a fun backdrop for your wedding photos. Also, their new Revive Treatment Rooms provide a superb bridal party beauty service on site.
ANY EXTRAS? A marquee can be attached and extended out from our garden ballroom covering the private garden patio, which then gives direct access to the landscaped private gardens.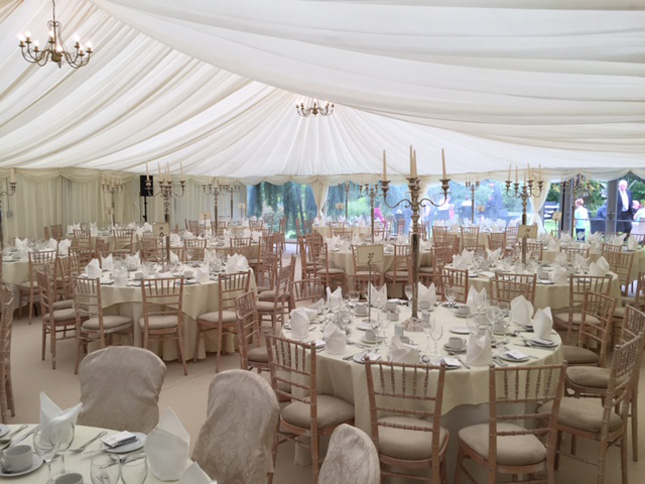 PLANNING TOP TIP: Lean on the professionals to make it as stress free as possible.
THE BILL: From €45pp
ON SOCIAL: Website | Facebook | Instagram
Dingle Skellig Hotel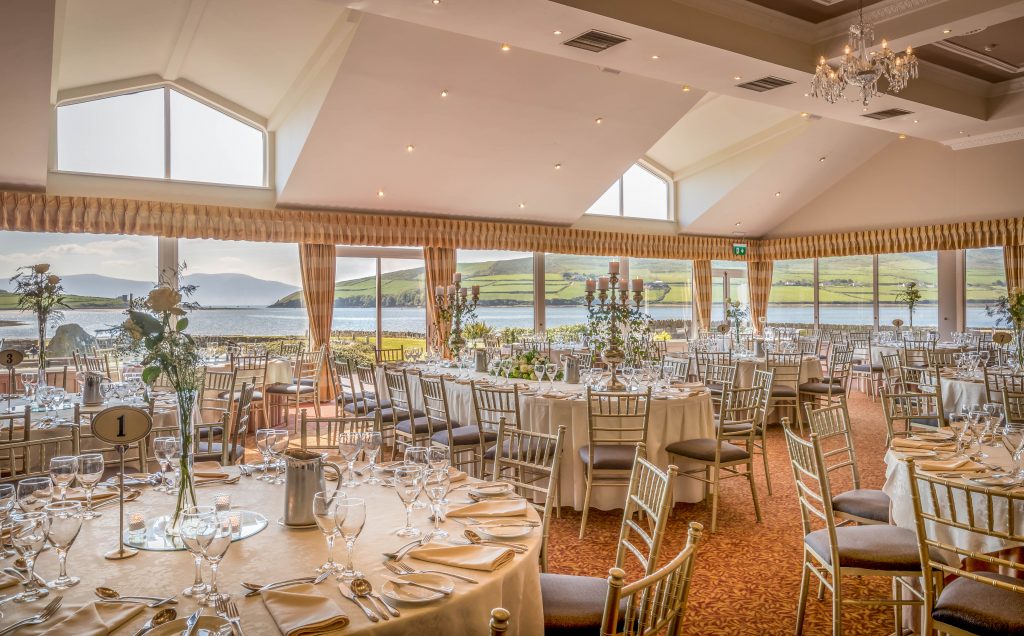 THE VENUE: The Dingle Skellig Hotel sits on the shore of Dingle bay, on the outskirts of Dingle town. The hotel is framed by a backdrop of mountains and enjoys stunning coastal vistas, an ideal wedding setting for your wedding weekend. Fully licensed to host civil ceremonies and all settings enjoy views of the bay.
ACCOMMODATION: The hotel has 117 bedrooms onsite, Dingle town is host to an array of accommodation options.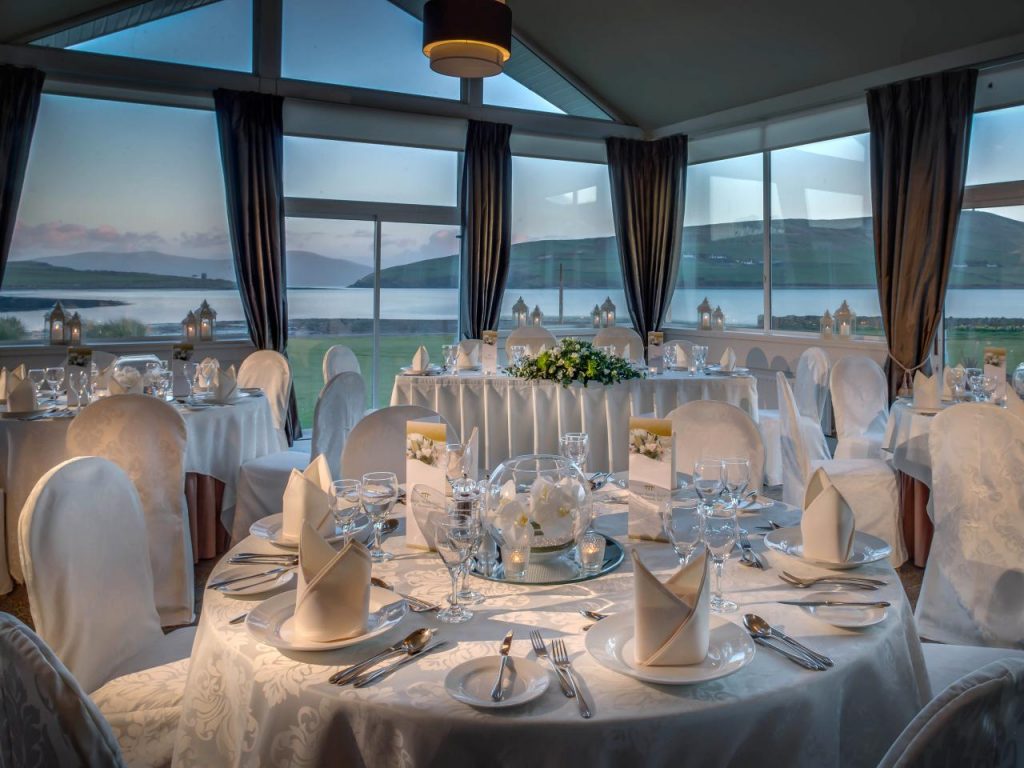 WHY WED HERE? Their menus feature the best local food, you can enjoy stunning views of the bay and they have an awesome winter wedding package to avail of.
ANY EXTRAS? The all-inclusive Winter Wedding Package includes a Dingle Distillery Cocktail Drinks reception on arrival, wine with your meal and two complimentary guest rooms.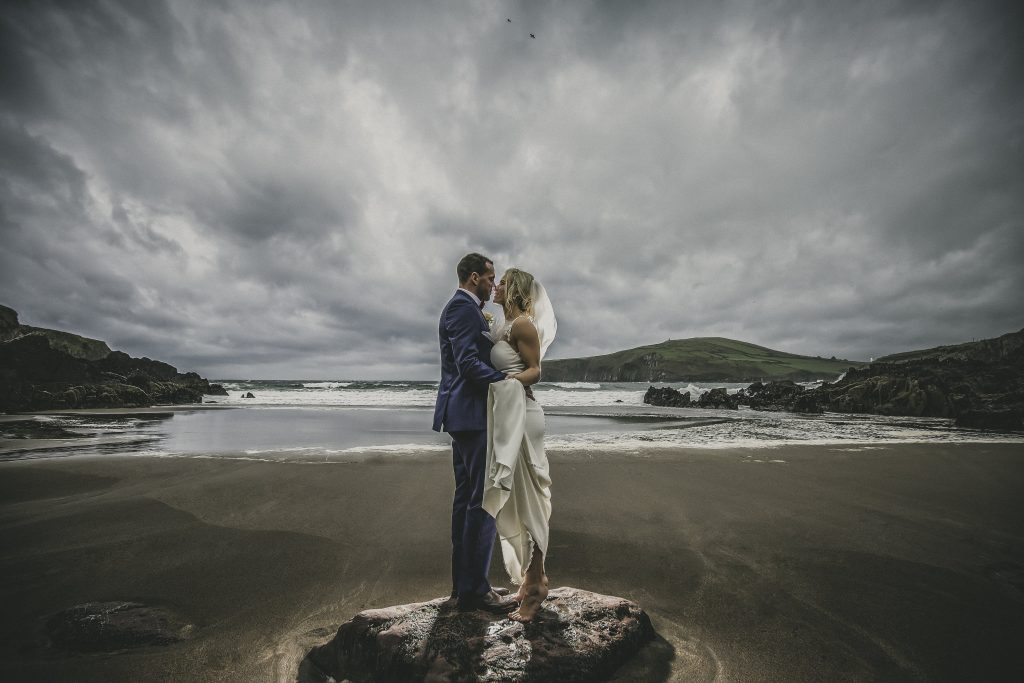 TOP PLANNING TIP: While researching venues also look at the band you want, so you can check available dates with both.
THE BILL: From €60pp
ON SOCIAL: Website | Facebook | Instagram
Harvey's Point
THE VENUE: Situated on the shores of Lough Eske, just 6km from picturesque Donegal Town and the wild Atlantic coast, Harvey's Point's elegant ballroom is on the water's edge overlooking a beautiful undiscovered part of Ireland.
ACCOMMODATION: 64 luxury guest bedrooms including lakeshore and deluxe suites.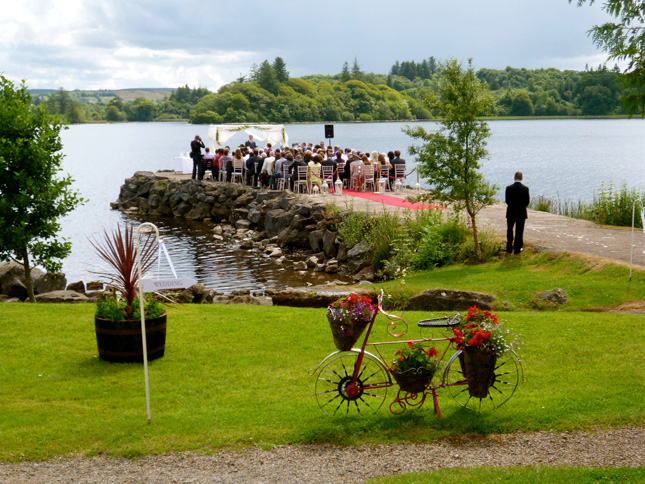 WHY WED HERE? A stunning lakeside setting and the opportunity to have your civil ceremony with awe-inspiring panoramic views.
ANY EXTRAS? Outdoor ceremonies are possible, weather-permitting.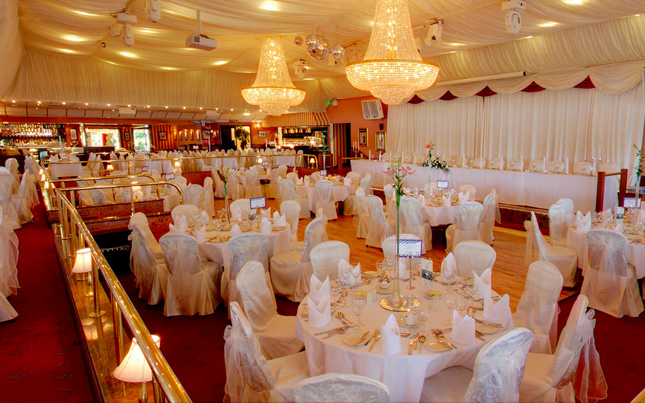 TOP PLANNING TIP: Once you have chosen your venue and settled on your date, I would book your band and photographer next as these are the two biggest things that get booked up fast.
THE BILL: From €62pp
ON SOCIAL: Website | Facebook | Twitter
Headfort Arms Hotel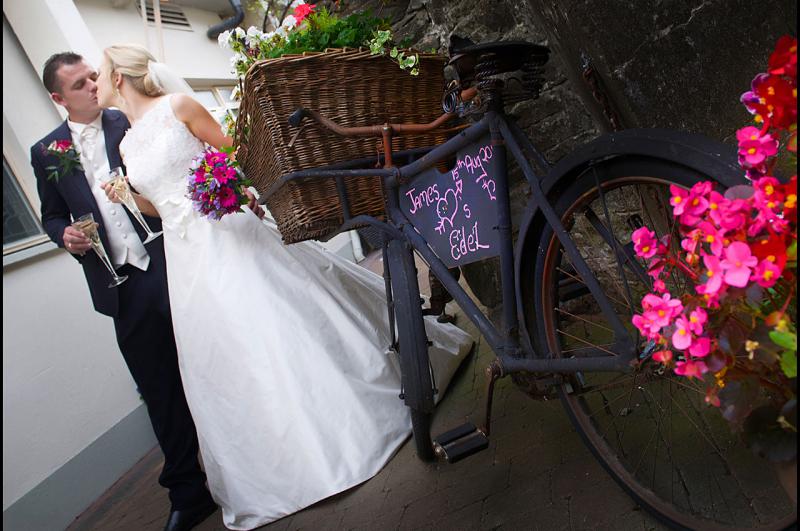 THE VENUE: The Headfort Arms Hotel was once the townhouse of the Marquis of Headfort, so you still get real sense of regal charm. The ballroom has beautiful high ceilings, natural light and a conservatory which leads onto beautiful outdoor space - perfect for a drinks reception or your wedding photos. The venue is totally private to you and your guests on your wedding day.
ACCOMMODATION: The Headfort Arms Hotel has 45 bedrooms in total.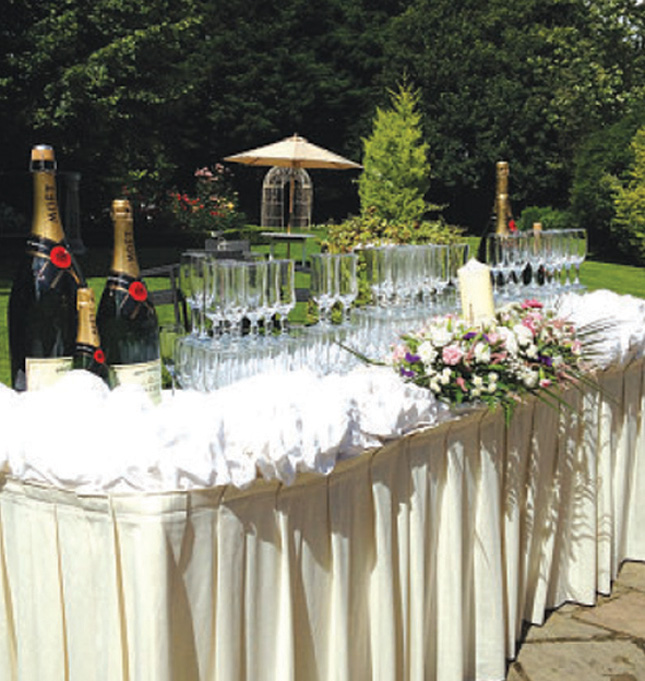 WHY WED HERE? A gorgeous urban garden, in which, if you're lucky enough to get good weather, you can hold your ceremony.
ANY EXTRAS? Outdoor Ceremonies in our beautiful self contained urban garden, and there is an outdoor garden kitchen and wood-fired over for wedding parties.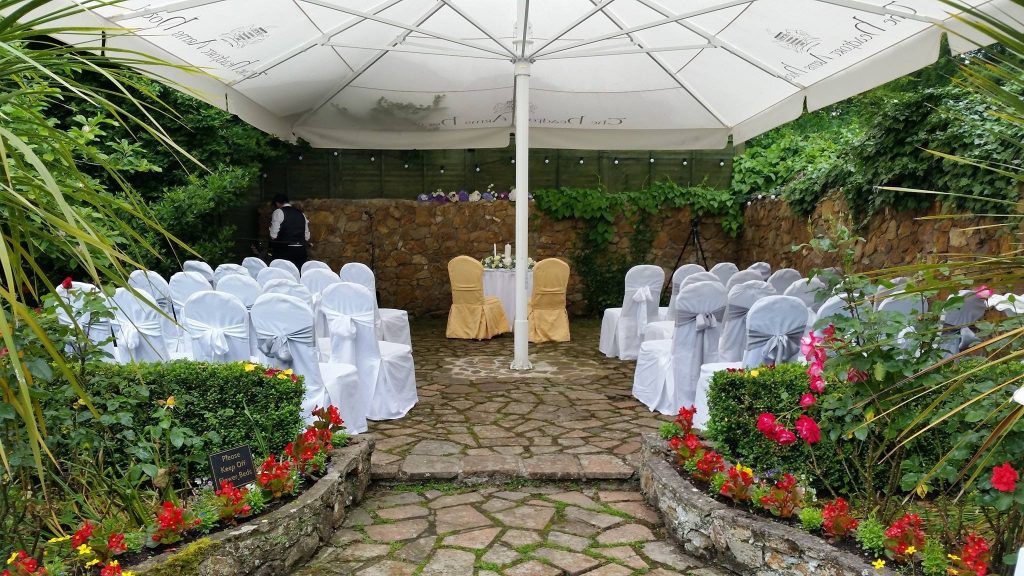 TOP PLANNING TIP? Go with a venue that not only has body but also has soul, bricks and mortar alone don't make a great day, its all about the people you deal with!
THE BILL: From €49.95pp
ON SOCIAL: Website | Facebook | Twitter
The Johnstown Estate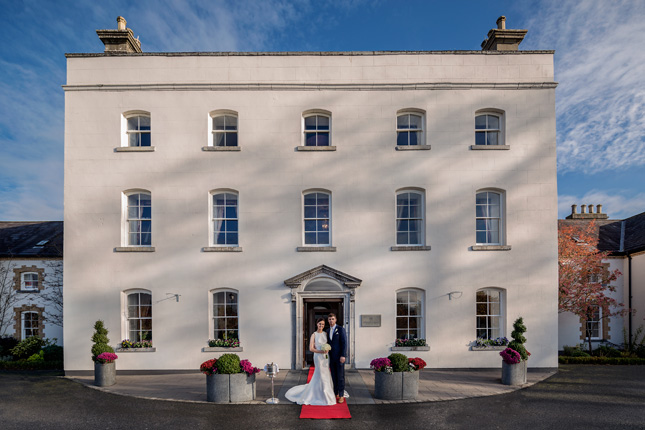 THE VENUE: The Johnstown Estate has been recently reimagined with a tasteful mix of grandeur and modern features. Located only 35 minutes from Dublin city and Dublin Airport, it's an ideal venue for guests travelling near and far.
ACCOMMODATION: 126 bedrooms and suites and 36 self-catering apartments.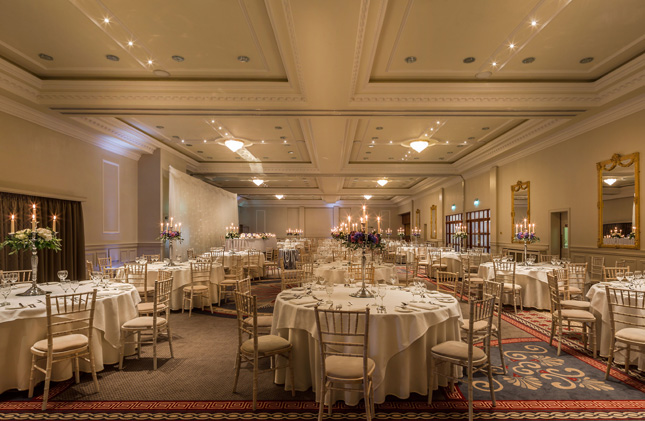 WHY WED HERE? Your ceremony can take place in their manicured gardens or if the weather's against you, their newly refurbished suites will do the trick. Your reception will then take place in their beautiful, grand ballroom.
ANY EXTRAS? Outdoor or indoor ceremonies, private drinks receptions.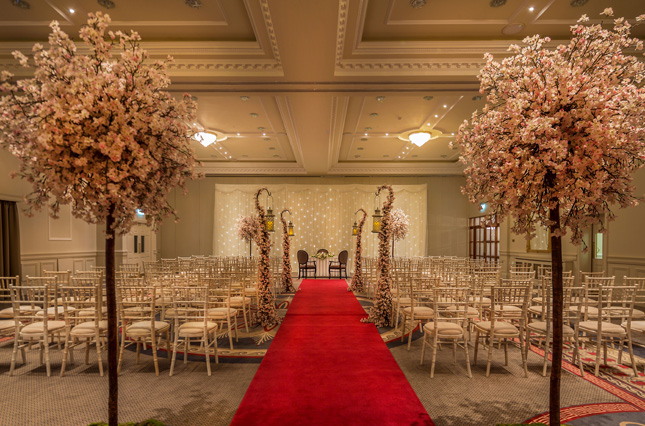 TOP PLANNING TIP: Be open-minded that venues can adapt their and layout to suit the vision of your big day.
THE BILL: From €70pp
ON SOCIAL: Website | Facebook | Instagram
Thomas Prior Hall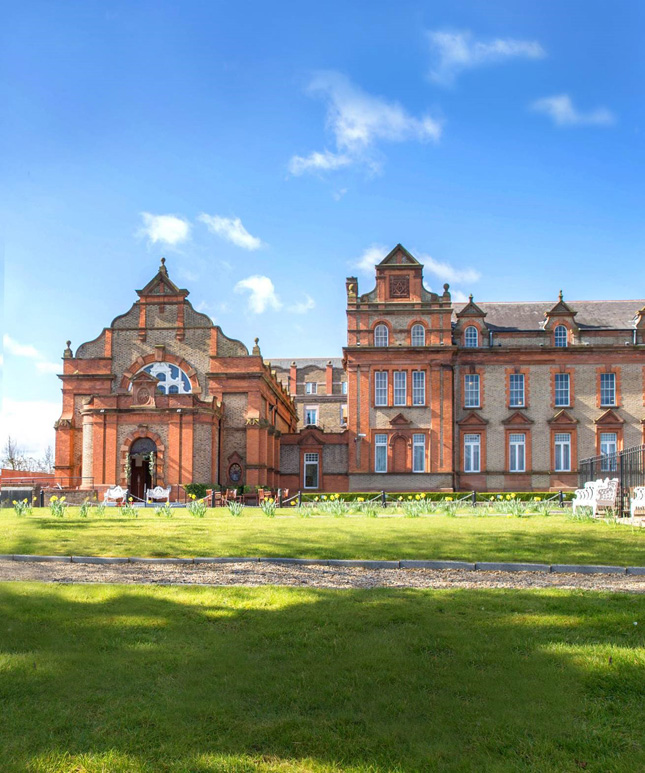 THE VENUE: This beautiful church-like venue is situated on gorgeous landscaped gardens with an iconic white water fountain. Steeped in history, the 19th century building has recently finished refurbishments and now boasts an array of new features, while still holding its original character and charm.
ACCOMMODATION: The venue is part of Clayton Hotel Ballsbridge which boasts 304 recently refurbished bedrooms, including an exclusive wing for the bridal party.\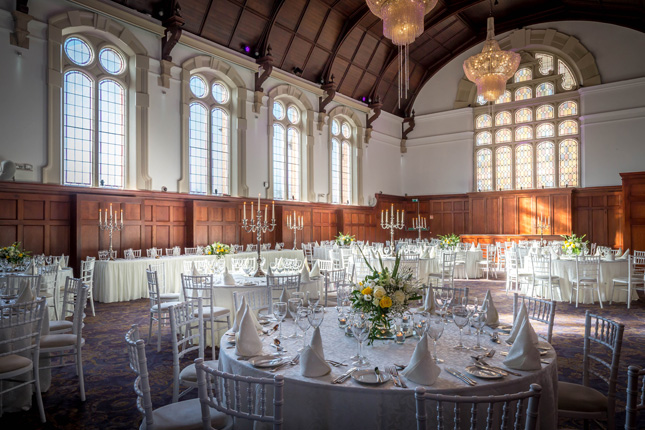 WHY WED HERE? It is ideally located in Ballsbridge in Dublin 4 and is suitable for civil ceremonies.
ANY EXTRAS? Create a day to remember in an outdoor marquee on the lawn that will give your wedding enormous style and atmosphere.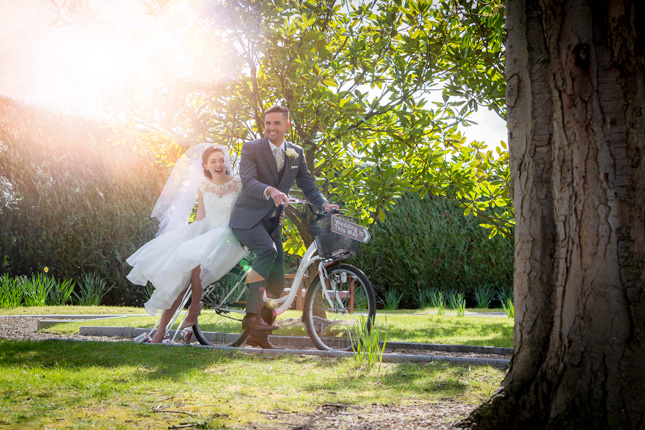 TOP PLANNING TIP: Your wedding is a stressful as you make it, so when choosing a venue don't overwhelm yourself, only visit three to four venues.
THE BILL: From €83pp
ON SOCIAL: Website | Facebook | Twitter