Your bride squad will talk about them for years to come...
The likelihood is, you've got two or three (or four, five, six...) different bridesmaids; different in age, likes and dislikes, tastes, sizes, styles, we could go on. So how are you expected to buy THE most perfect, best bridesmaids gifts for each of them without risking one or more feeling hard-done-by, and without completely blowing your wedding budget?
PERSONALISE
The best way to let your bridesmaids know you really appreciate them, know them and love them is to tailor their presents to them. Whether that means getting them something with their initial on it, a gift that is specific to their life at the time (if they've just moved house, had a baby, come home from travelling etc), or if it just means buying them a boat load of Kit Kat Chunky bars because you know they love them, they'll like the gesture more than any money you could spend.
MATCH LIKE FOR LIKE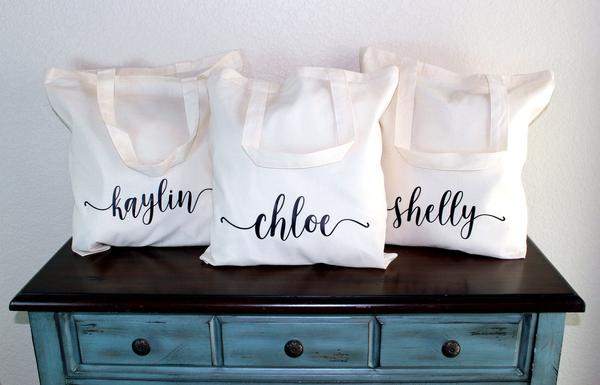 No matter what the spend is on the individual gifts, if you get one bridesmaid a thing, get the other ones the equivalent. So if one gets a framed picture, a perfume and a necklace, the other should get a home item, a beauty item and a jewellery item – in the interest of fairness and so that when they come to compare pressies they're happy out.
GIFT THEM TOGETHER
A lovely way of making their presents really memorable is to get your whole bride squad together before the big day (whether it's the night before or in the weeks leading up), crack open some Prosecco and make an evening of it. Everyone will ooh and ahh over their gifts together, leaving little room for complaining and loads of room for bonding.