Have you seen? The K Club is Confetti.ie's Venue of the Month for the month of July. So today, we thought we'd ask Alina Bandol, who looks after all things wedding at the K Club, to offer some advice on planning a wedding, choosing a venue, and upcoming trends for 2018 when it comes to weddings! Take it away, Alina!
What, in your opinion, makes one wedding stand out from the other?
"There are so many ways of making your wedding stand out, from some creative invitations to a funny or surprising first dance. I personally think the drinks reception is so important, as it will set the tone for the rest of the celebrations. Also, since your guests wouldn't really be expecting a drink until the reception, why not offer them a pre-ceremony cocktail or even bottles of water? It would make a wonderful surprise just before they are seated for the ceremony."
What's your best advice for making a wedding venue your own?
"From the food to the drinks and wedding décor, personal touches are what make each wedding unique. It's all in the details – the more unique, the better, in my opinion. Another way to make a wedding venue your own is to play with its format – try different table layouts, use long or square tables instead of round (or a mixture). A few adjustments will make all the difference."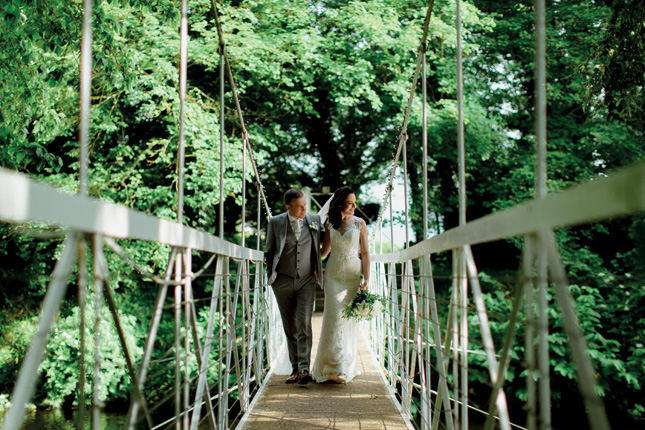 What mistakes do couples make when choosing their venue?
"Location is key – if your guests are coming from out of town or from abroad, be considerate how far they may have to travel. Make sure your venue choice is easily accessible from the airport, easy to find and not off the beaten track. If you're not holding your ceremony at the venue, check if there are churches nearby. Choosing a venue that doesn't offer enough accommodation for your wedding guests or one that doesn't have alternative accommodation options nearby, is also a bad idea."
What's your favourite part of the planning process?
"It has to be the wedding day itself. It's amazing to see the outcome of all the hard work and months of planning, where everything becomes a beautiful reality. I find it so inspiring and motivating."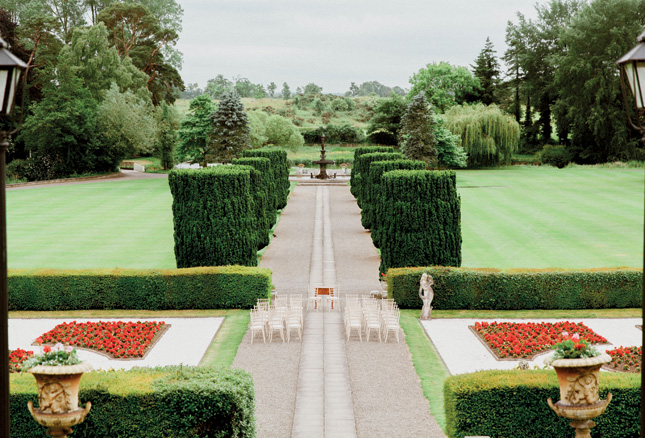 What makes The K Club different? 
"The magnificent 19th century house, our Victorian walled garden, the Liffey flowing through our grounds, it really does make it the perfect – the photo opportunities are just endless. We have many beautiful options for civil ceremonies, both indoors and outdoors. We also have a variety of reception rooms to choose from, catering for large and lavish weddings of up to 350 guests or intimate gatherings between close friends and family. Last, but not least, the people at The K Club and the service we offer – it's how we look after our couples and their guests that make us different."
What made you decide to get into the wedding planning business?
"I have always worked in hospitality, and always had a passion for food and wine, events, décor, and a great attention to detail. I love working with people, I am very patient, a bit of a perfectionist and I also love a challenge – I guess wedding planning is the perfect job to combine all of these aspects. It all started about 10 years ago as a hobby, when a friend of mine asked me if I wanted to help them organise their wedding abroad, I was very familiar with the location and the language. I said yes straight away and I really enjoyed every little step of the way. Everything, all my experience and my passions finally met. I knew then and there this is it."
Check out The K Club's Confetti Recommended Supplier Listing for more information.