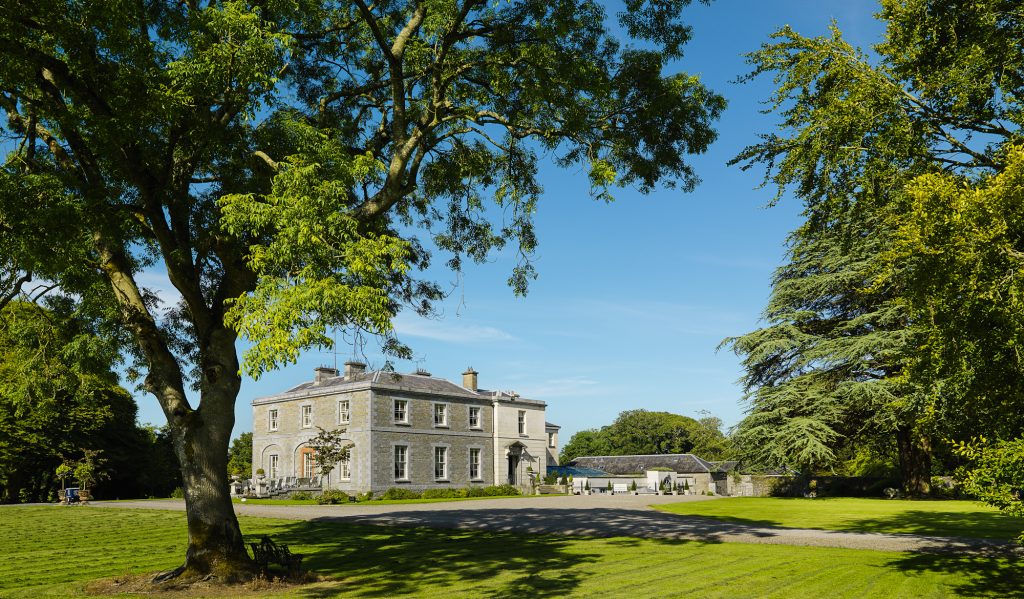 Have you seen? Tankardstown House is Confetti.ie's Venue of the Month for the month of June. The gorgeous 18th century manor house and orangery is ideally located in Co Meath, just 40 minutes from Dublin, and is surrounded by 80 acres of woodlands, courtyards, walled gardens and parklands, catering for weddings up to 220 guests.
We got in touch with Eve Roe, their dedicated wedding coordinator to get her expert advice on planning a wedding, choosing a venue, and upcoming trends for 2017 when it comes to weddings!

How should couples approach their wedding venue search?
The couple need first to decide what they dream of for their Wedding Day. What do they love and enjoy? The very best weddings, the ones guests remember, are the weddings that truly reflect the taste and personalities of the couple, the celebration that feels like the best party ever. Before starting the search, the couple next need to consider a few key factors, the overall budget and the number of guests being invited, this in turn will help the couple , decide on the type of venue to suit their day, and prioritise the venues that seem to provide the vital elements for their day of love and enjoyment.
When should they begin looking for a wedding venue?
Why should they start then? 18 months. This length of time from date of booking to the Wedding Day itself, seems to work best for most couples. Booking this far in advance means there is a greater chance that the date that the couple have ' put their heart on', will be available. This time advantage does not only apply to Wedding Venues such as Tankardstown, but to securing all good wedding suppliers, such as florists, photographers etc. Also having plenty of time means that by booking the important things early on then they can enjoy the gradual planning process allowing plenty of time for all the more pleasant elements, such as dress shopping, shoe shopping, wedding tasting...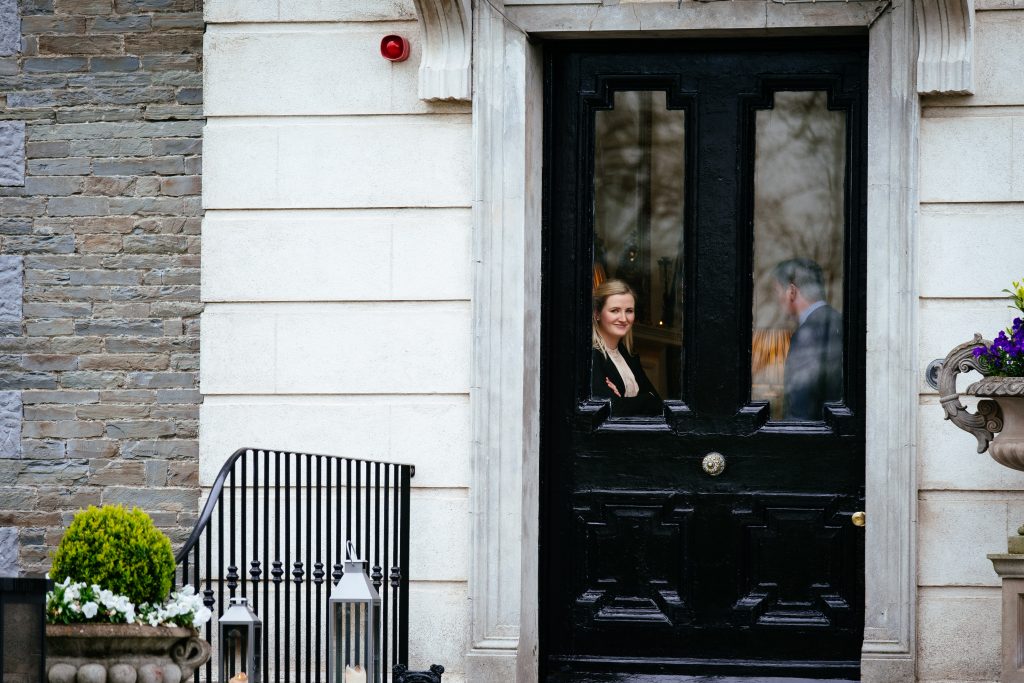 What questions should couples be asking when viewing a wedding venue?
It is always a good idea when considering a venue to request a Wedding Pack prior to your visit. At Tankardstown , we provide a comprehensive brochure which includes pricing and details along with frequently asked questions, so couples have a clear idea of what is available before they visit. Jot down a short list of questions that you would like to ask and pop in your pocket for later. It can get very distracting, taking in the surroundings and trying to visualise how your special day would work . So the list allows you to enjoy the ambience, the setting, then in turn to sit down with the wedding co-ordinator and comfortably through any queries getting the answers you require.
What are the benefits of getting married at Tankardstown House?
We work super hard to ensure that no detail is missed. We greatly enjoy ensuring that all elements of the day are seen to from greeting the bride and groom to liaising with outside suppliers. With just one wedding onsite and exclusivity we give each wedding super attention and ensure that the couple enjoy every second of the day. You also have the option of 'Bruce' our English Mastiff to act as ring bearer, photo prop, guest greeter , he looks very handsome in his white dicky bow…..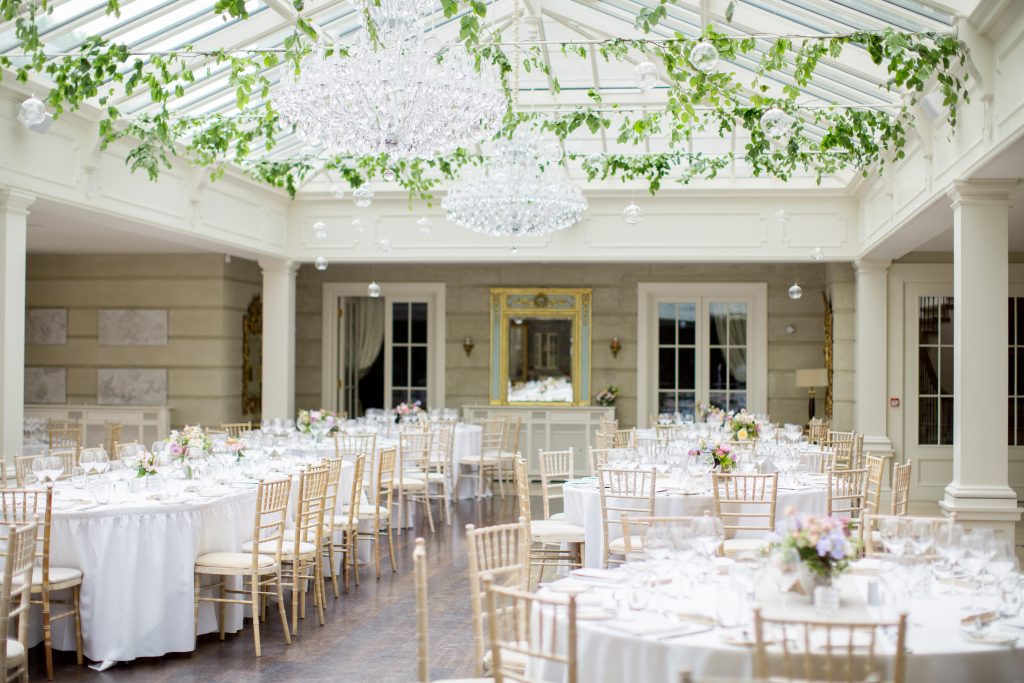 Is there a formula for planning the perfect wedding once you've booked your venue?
Yes, be sure to get to know your wedding co-ordinator, it will be either myself (Eve), Elaine or Sarah who will be delighted to help you plan and co-ordinate your wedding day here at Tankardstown House. Couples have one co-ordinator who will work with them to ensure all details are seen to but safe in the knowledge that, if their co-ordinator is not available at a time, there is a good support team willing to assist at any stage. We provide our couples with a follow up plan with suggestions for easy planning along with a list of recommended suppliers who we know and trust and have worked here at Tankardstown on a regular basis. Suppliers have to be very good to make the grade of the Tankardstown supplier list… Imagery is a very helpful tool and we recommend our brides visit our social networking pages for some inspiration from previous weddings that have taken place at our beautiful property.
Are there any wedding trends you're seeing emerging in terms of how couples are using your venue?
Definitely the outdoor ceremony is growing ever popular, we even have guests willing and hoping for clement weather even in April. As we are in Ireland, plan B is always in place. There is something extra special about having an outdoor ceremony, and with the beautiful walled gardens and yew trees at Tankardstown, it provides a spectacular backdrop, we also have the luxury of background music piped through the trees. For those days that the weather proves to be a bit indecisive, we are currently planning a solution that would keep the light drops away and save the heels in the event of a light shower.
You can find out more information about Tankardstown House by visiting their website or catching up with them on Facebook or Instagram. Their packages start from €89 per person and the venue can cater for weddings up to 220 guests.