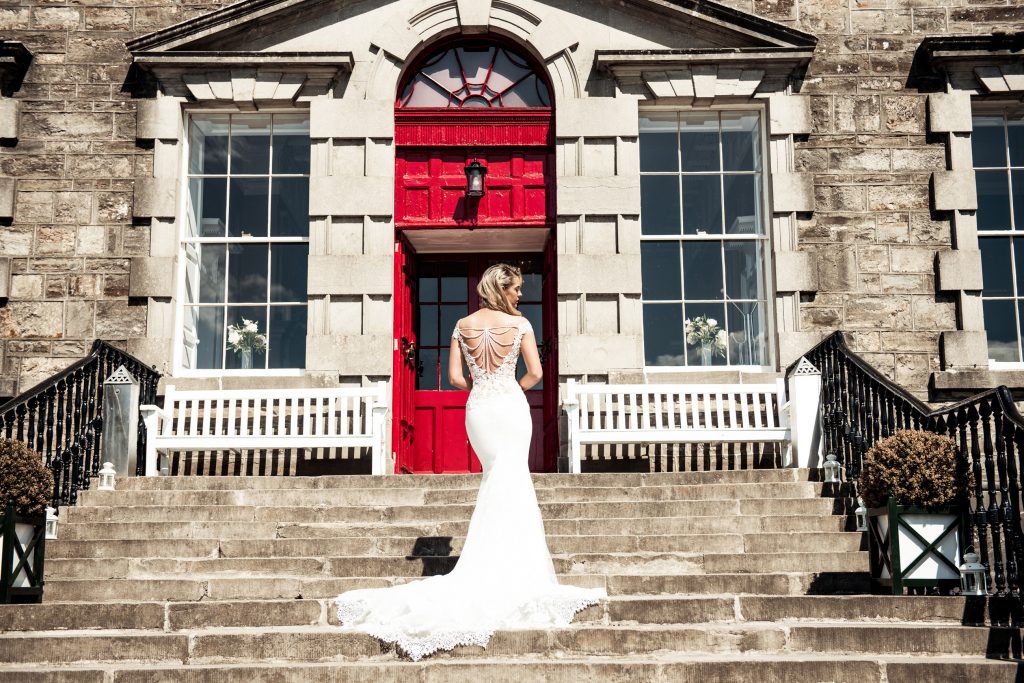 Have you seen? Bellinter House is Confetti.ie's Venue of the Month for the month of June. So today, we thought we'd ask Barbara Tiernan, who looks after all things wedding at Bellinter, to offer some advice on planning a wedding, choosing a venue, and upcoming trends for 2018 when it comes to weddings! Take it away, Barbara!
1. How should couples approach their wedding venue search?
Picking a wedding venue is a big deal. It's expensive. It sets the tone. It's the "meat" in the wedding sandwich, if you will. It's also an incredibly overwhelming process.
Each couple needs to take into account the following points when choosing a wedding venue: the theme of their wedding and how it might pair with the venue, their budget, how convenient it is for guests, venue availability, and how well the wedding packages match what they really want. Remember to follow your heart – we at Bellinter House always ensure to provide bespoke packages to match our wedding couples requests.
2. When should they begin looking for a wedding venue? Why should they start then?
Normally it's a good idea to book your wedding reception venue as soon as possible once you're engaged—at least a year to nine months before the wedding, especially if you want a certain date, like a bank holiday weekend or the same date a year later than when you got engaged.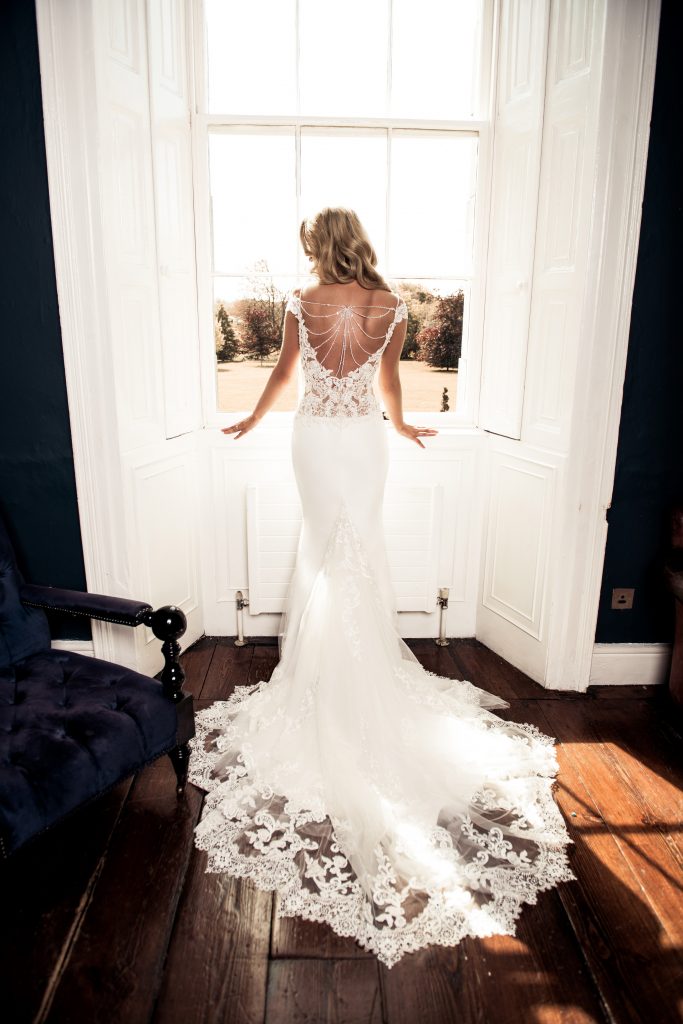 3. What questions should couples be asking when viewing a wedding venue?
These are the questions I would say to any couple to ask at any venue. I try to cover each question with each of my couples on a first visit so it makes things easier.
• Do you have our date free?
• What is your minimum/maximum number of guests for sit down meal?
• Do you have a wedding package? What is included in each package? Are your packages flexible? How much are your packages?
• Do you have a wedding coordinator? Will he/she be there on the day of the wedding?
• Do you have a license to hold civil ceremonies at your venue?
• Is the venue available for exclusive use? If so is there a minimum amount of guests that have to book accommodation for exclusivity?
• How many extra guests can be accommodated in the evening?
• What time will our guests have to leave the venue?
• Where does the band set up? Where is the dancefloor/how big is it/does anything have to be moved for the dancefloor?
• Can we hire our own DJ?
• Do you have a PA system for speeches?
• Is there a night curfew/noise level restrictions?
• How much is the deposit?
• What percentage is paid before the wedding/after the wedding?
• When would we need to give final numbers?
• What costs are incurred if the numbers on the day differ to the final numbers?
• Are there any changes planned to the building before the wedding (renovations, painting etc)?
• Where is the best place to take photos in/near the venue?
• Is there a designated smoking area for the guests?
• Do you have weather contingency plans for an outdoor wedding? Are there extra costs?
• Is there a secure place to store wedding gifts?
• What is your cancellation policy/charges?

4. What are the benefits of getting married at Bellinter House?
• We are an exclusive venue – house and grounds are closed off to the public on each wedding day from 3pm through to 12 noon the following day. So the house and grounds are the couples and their family and friends to truly have that feeling of being 'Special'
• Being an exclusive venue means that you have the opportunity to take over the venue with your theme – you can totally transform the property
• The 'Weeping Beech Tree' that is facing our house is where our outdoor ceremonies take place and it is breathtaking
• House & grounds have amazing views - the perfect backdrop for all your pictures
• Award Winning chefs who have with Bellinter 13 years since the property opened as a hotel
• The professional but also laid back personal approach that we pride our service on - no request is too big
• 37 onsite wedding bedrooms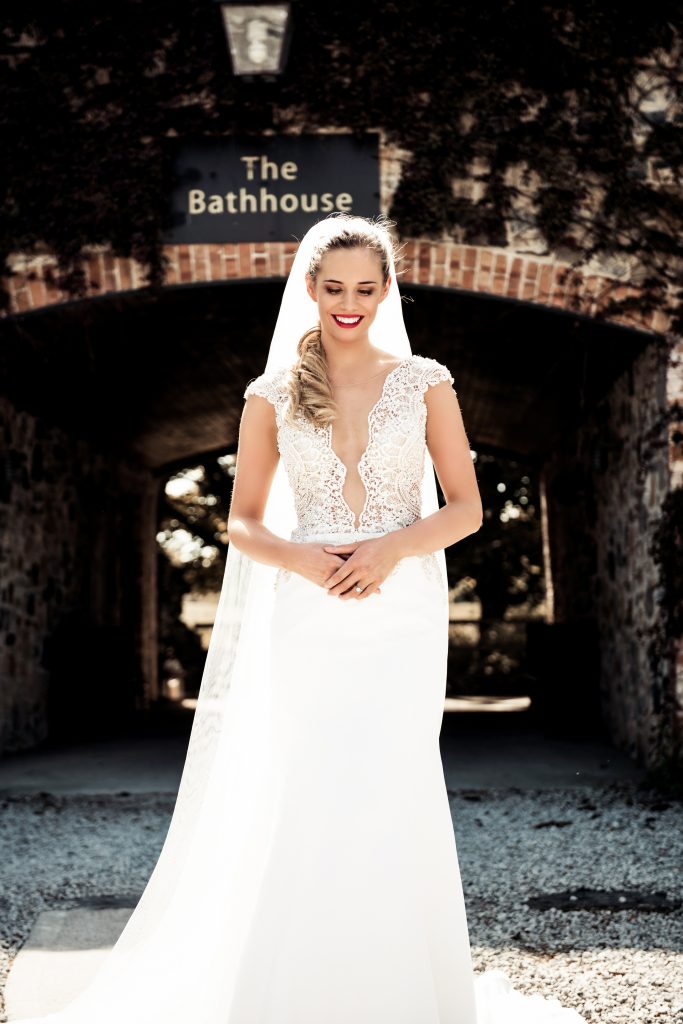 5. Is there a formula for planning the perfect wedding once you've booked your venue?
The venue / band / ceremony is the most important items to get booked right away.
Always keep in touch with your suppliers to see what new offerings they may have. We here at Bellinter House, will always keep each couple up to date on anything new we have purchased for weddings, for example this year we bought a new horse box which when opened turns into a bar for a drinks reception and can be used in any of the grounds here, for example in front of the house or even on our back patio overlooking the River Boyne. It is something everyone loves and is a little different.
We also are hosting a Wedding Event on the 8th of July with world renowned Wedding Planner and TV Presenter Franc, this is an added benefit for our couples as he will give advice on different tips that our couples can do onsite!
We are always contactable on the phone or for a visit, for any little questions that may pop up along the way for any couple – so always make the most of your wedding coordinator, they know all the tips and tricks!
A lot of background work takes place on the lead up to your wedding day, we always contact each couple 3 months prior to the wedding, to arrange a menu tasting and from there we help with the planning, in terms of table plans / room decorations etc. .

6. Are there any wedding trends you're seeing emerging in terms of how couples are using your venue?
Yes, people are choosing more informal dining room settings, like the Banquet style layout for dinner. Also guests love our new festoon lighting in our dining room. Jam jars decorated with ribbon and lots of wild flowers are very popular, some couples provide their flowers from their own gardens or a family members garden. We have definitely seen a rise in more onsite ceremonies here in Bellinter, especially outside under our 360 year old Weeping Beach Tree which is a stunning as a back drop for ceremonies.