A Confetti promotion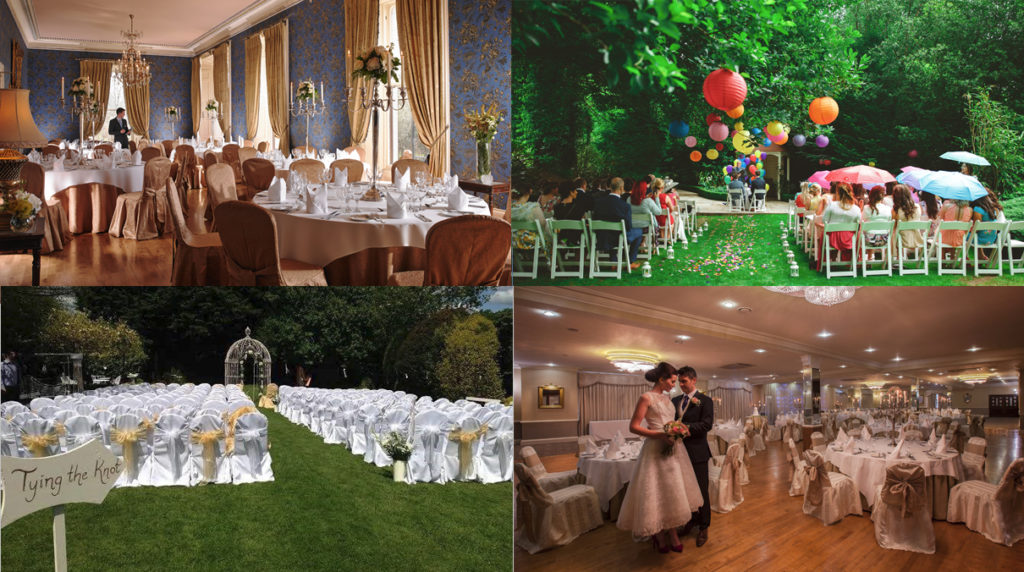 Getting out of the city centre for Ireland's beautiful countryside can seem like the ideal escape for your wedding. But the practicalities of that can cause you some trouble, if you're worried about guests travelling around the country just for your day. Quiet havens boasting relaxing atmospheres and beautiful views can be found without stretching too far. Right on Dublin's doorstep, you'll find a number of stunning settings and we've got nine gorgeous spots you'll find within an hour of Dublin.
Dublin
Bracken Court Hotel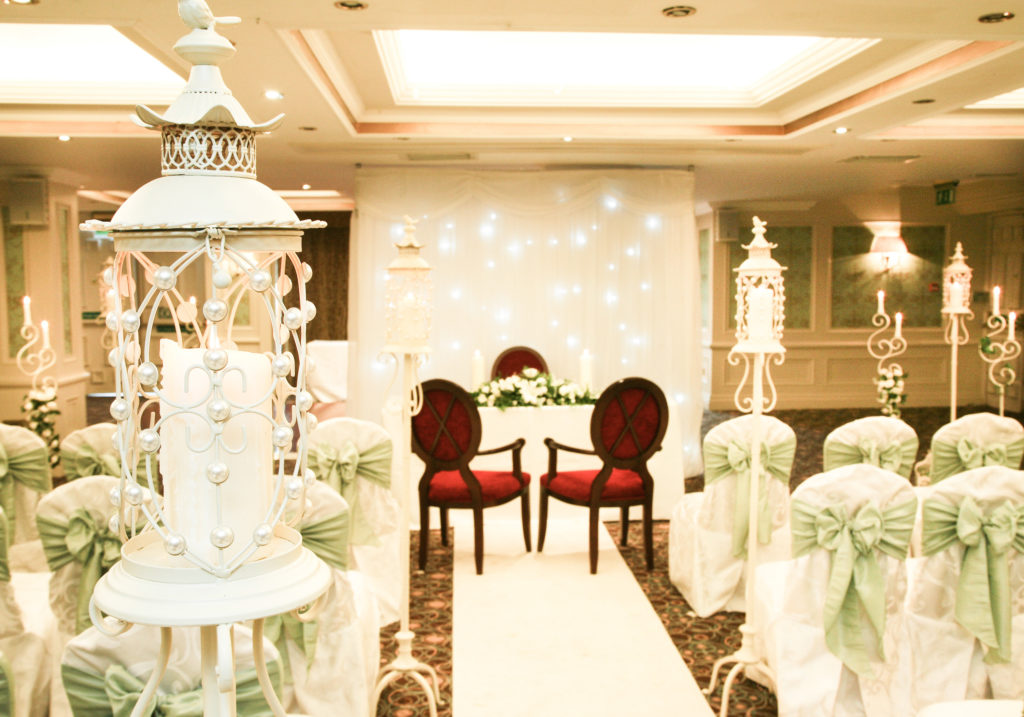 Just a 30 minute drive from the city centre, The Bracken Court Hotel sneaks into this list even though it's technically still in County Dublin. The 4-star luxury hotel offers exceptional design and character. From the moment you step on to the red carpet, you will experience the dedication of a friendly and professional team with a single focus in mind – the success of the most memorable day in your life.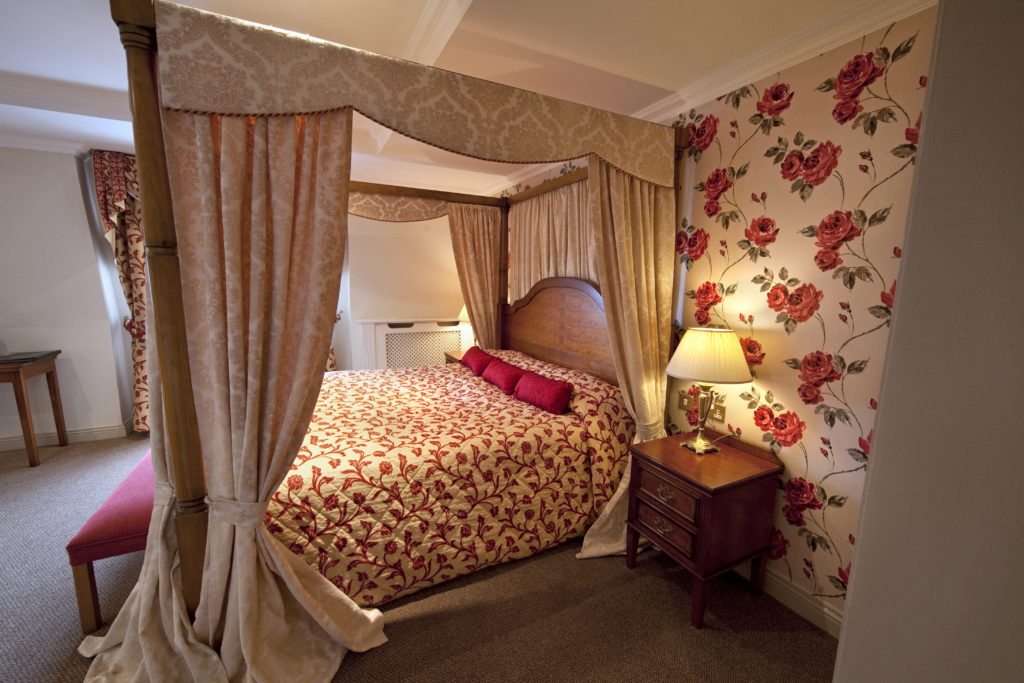 They operate a one-wedding-a-day policy to ensure you have all the space, privacy and personal attention to make your day as special as it should be. Whether you want an intimate reception or a grand affair, the style of your wedding can be catered for with a range of stylish suites to choose from. The Roof Terrace offers a unique space for pre reception drinks and the hotel is known for its pre and post wedding celebration packages.
The wedding team at the Bracken Court Hotel has over 40 years combined experience and provide the ultimate professional advice and service; from your first enquiry, throughout your wedding planning and right through to the big day.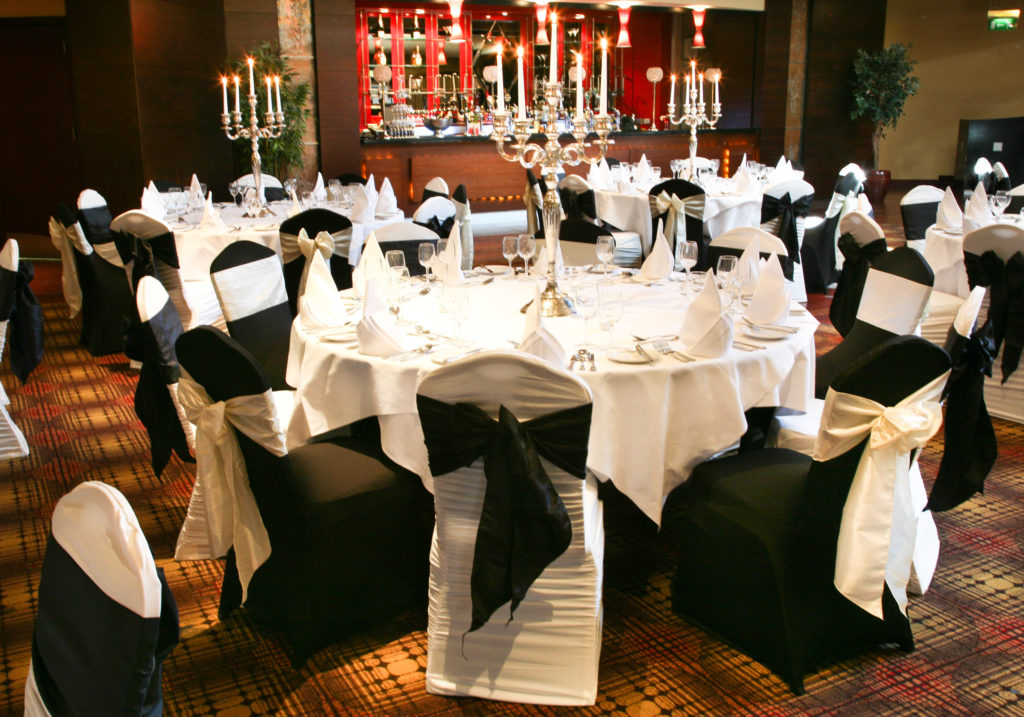 Capacity: Martello Suite can hold up to 200 guests banquet style while the Ardgillan Suite can cater for 160 wedding guests
Accommodation: 66 bedrooms and executive suites with a soft modern look
Contact: Call (01) 841 3333 or alternatively e-mail [email protected]
Meath
Boyne Hill House Estate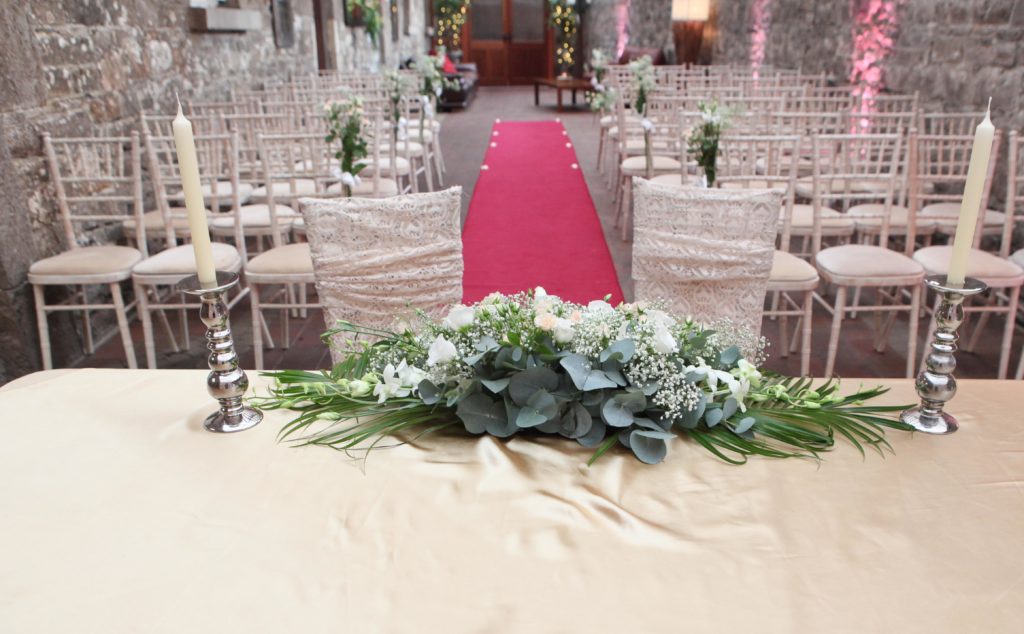 Exclusively yours for your wedding day is Boyne Hill House Estate's motto. Concealed on 38 acres of idyllic private parkland, it's nestled against the stunning River Boyne. The breathtaking Estate, which is located in the heart of the Boyne Valley, together with their magical secret garden creates the perfect setting for your wedding from the moment you arrive.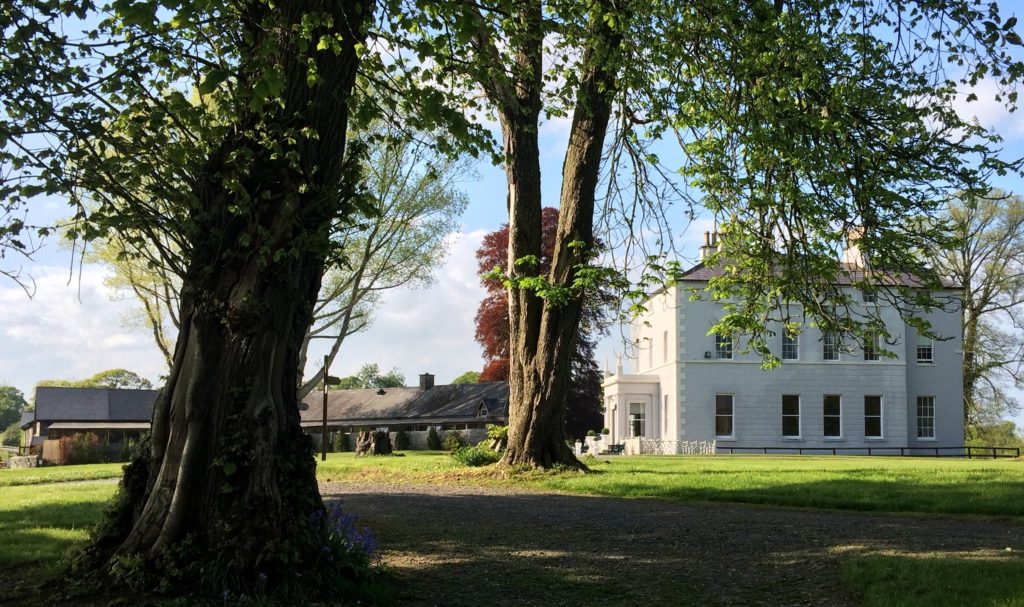 The Boyne View Suite offers a fine dining atmosphere and comfortably seats 170 guests, and is complimented by the stone walled fully stocked country bar, which can hold up to 250 guests. Connected by an 18th century underground tunnel, the lovingly restored Georgian Mansion House and the Courtyard Mews boast 43 deluxe guest rooms to accommodate your guests.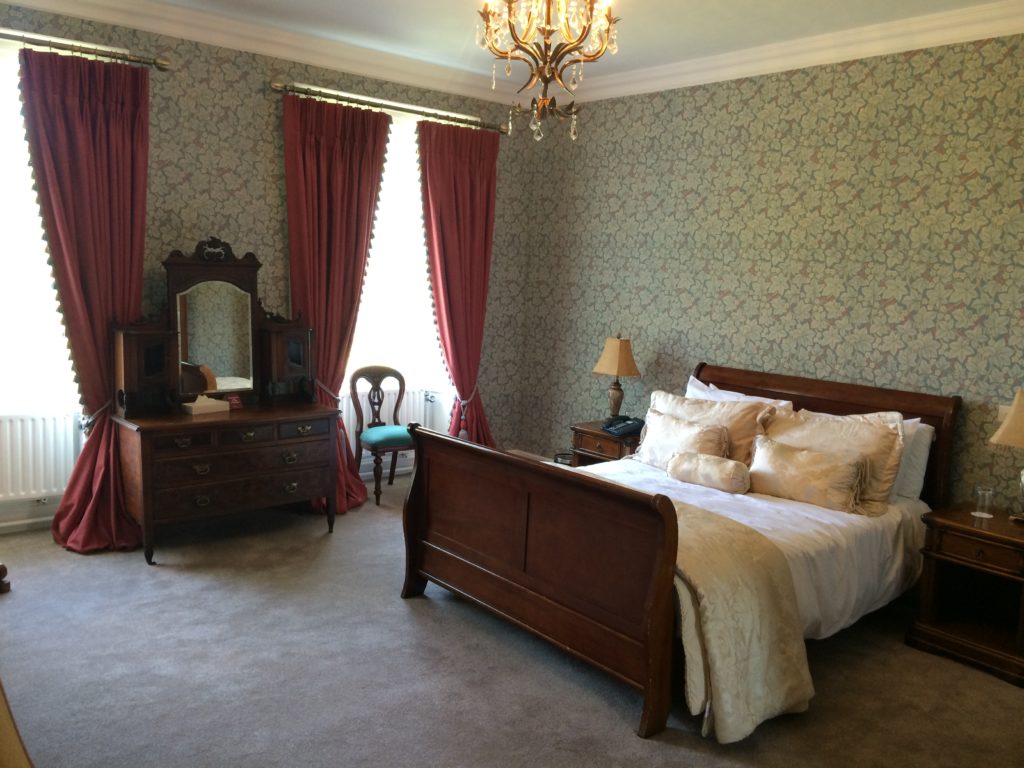 With full exclusivity on your wedding day, the Estate becomes your own private residence.  The secret walled garden is the perfect setting for weddings and civil ceremonies. Comprehensive inclusive packages starting from €69.95pp.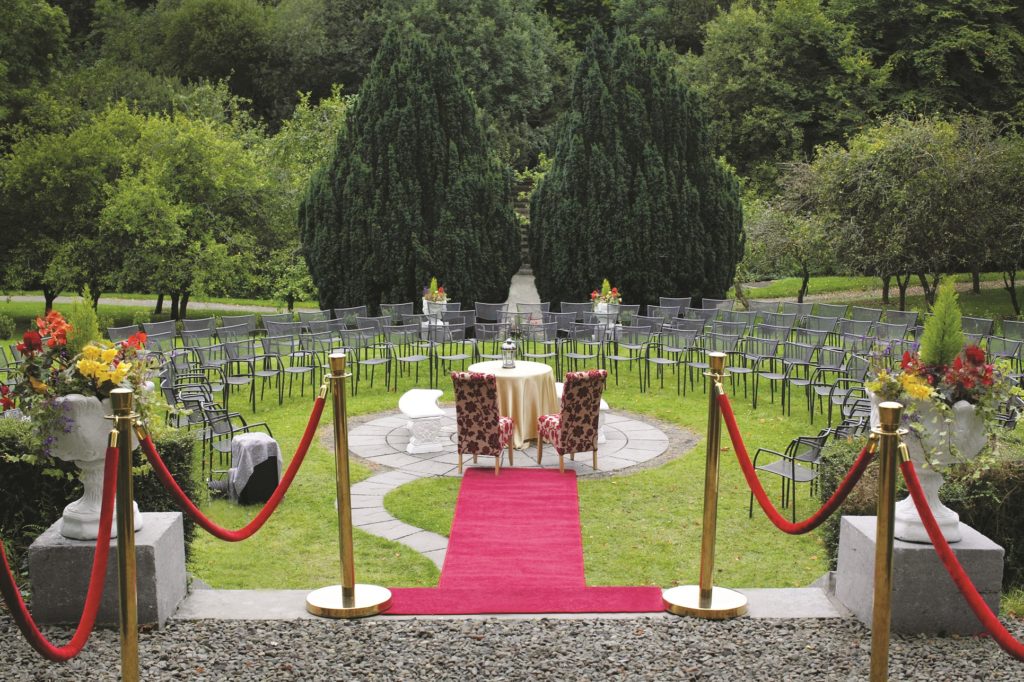 Capacity: 170 to 250 guests.
Accommodation: 43 deluxe guest rooms.
Contact: Call (046)9031247 or email [email protected]. Visit the website at boynehillhouse.ie.
Headfort Arms Hotel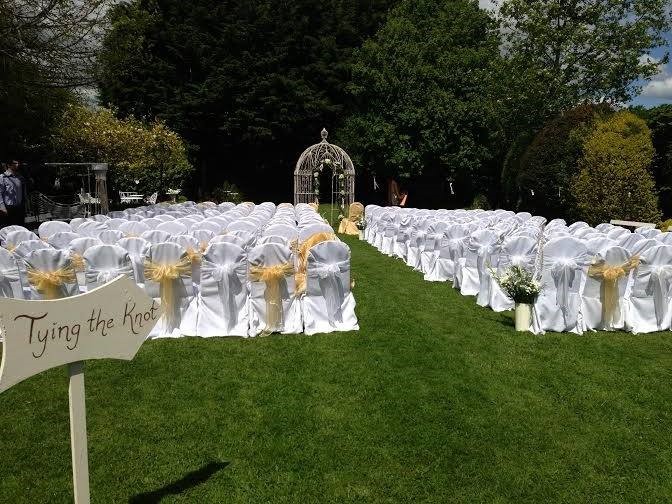 The Headfort Arms Hotel is the perfect venue for foodie couples, with the Boyne Valley region know for its focus on local, quality produce and telling the story of great Irish food and hospitality. In the heart of the Boyne Valley in Kells, the Headfort is committed to this ethos.
An Irish, family run hotel a short 45-minute journey from Dublin to Kells, the Hedfort's staff offer a genuine welcome, understated comfort and soulful cooking.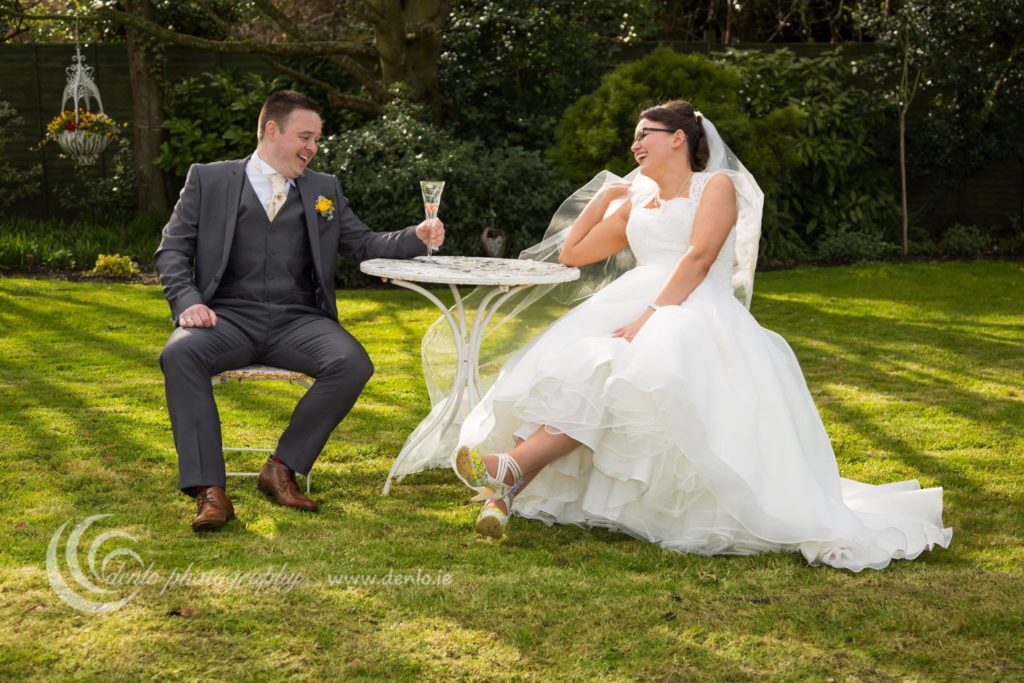 This year saw the ancient rose beds of the Headfort Garden wallow in glory as they are joined with lots of beautiful new landscaping, bridal garden entrance, outdoor dining areas and a new Garden Kitchen. The focus is food, the feeling is family and the atmosphere is festive at the Headfort. Packages start at €49.95 per guest fully inclusive.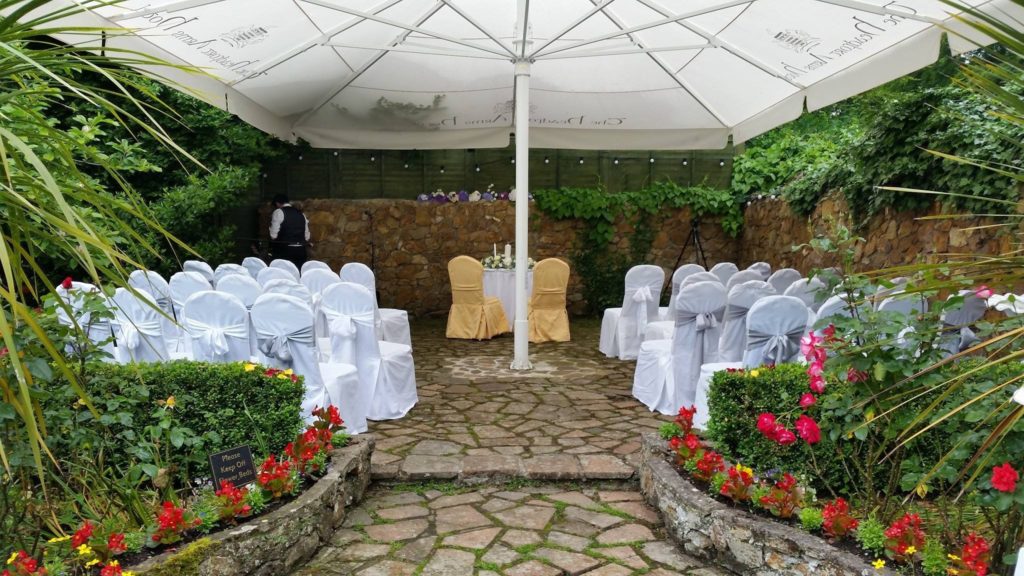 Capacity: 50- to 300 guests
Accommodation: 110 guests
Contact: Call 046 9240063 or visit headfortarms.ie
Wicklow
Glenview Hotel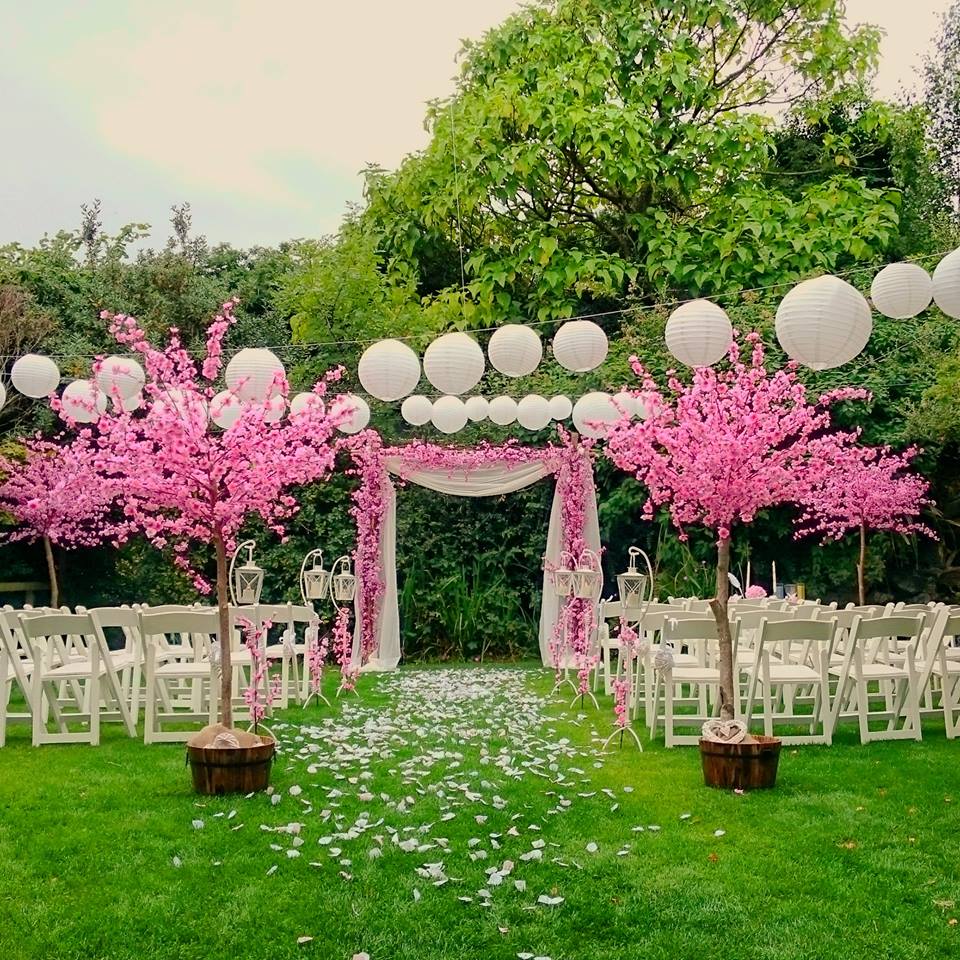 Located a 45 minute drive from Dublin, The Glenview Hotel offers all those special touches that you have dreamed of to bring to life your most magical day. Set in the stunning Glen of the Downs, the hotel and gardens offer you a range of options to create your perfect wedding day.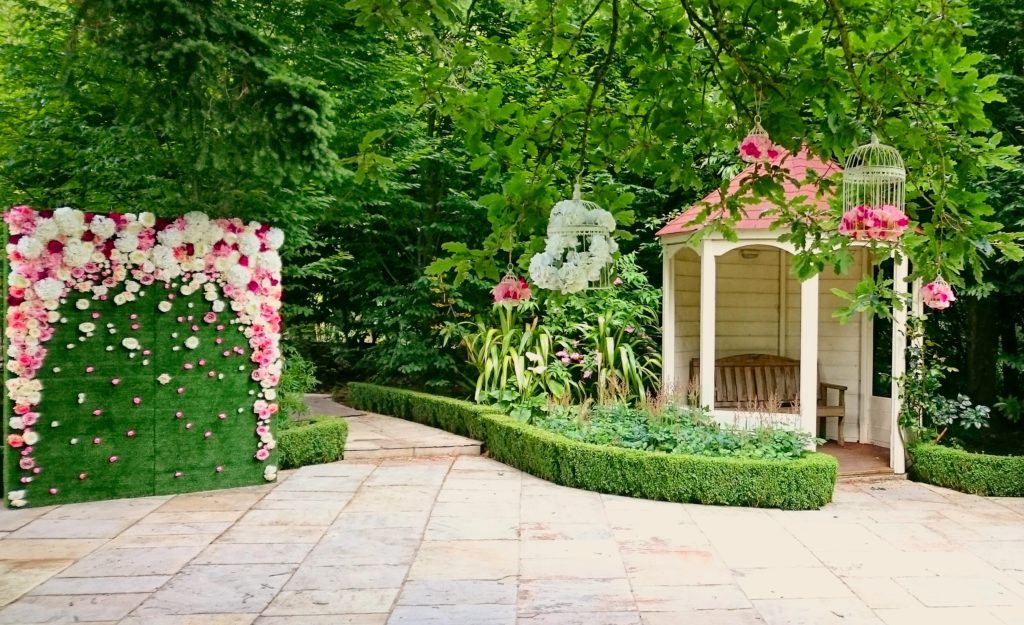 From outdoor ceremonies by a babbling brook to stunning drinks receptions set in the manicured gardens followed by a 5 course sumptuous dinner with dancing in the elegant Glenview Suite, the hotel has it all. There are endless options for photography backdrops, from the driveway to the beautiful gardens with gazebo, poplar trees and views of the Glen. You're also only a stone's throw from Glendalough, Powerscourt House and Gardens and Killdruddery House and Gardens, to boot.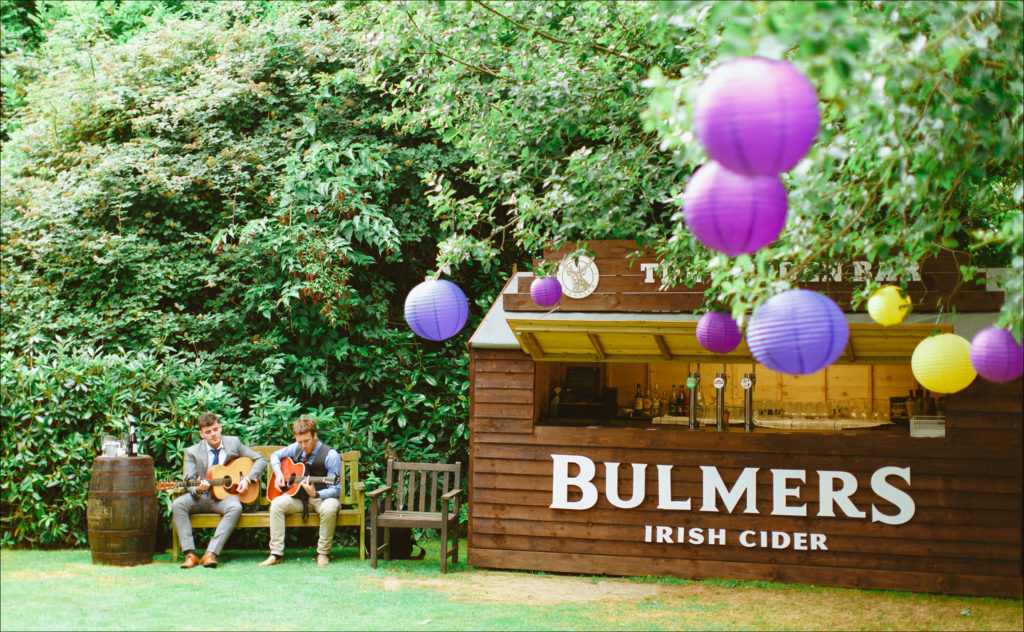 If you book your wedding by 10th of December 2016 to take place in the next six months, the guests at the top table with all its trimmings are complimentary. Offer valid until 10th of December 2016.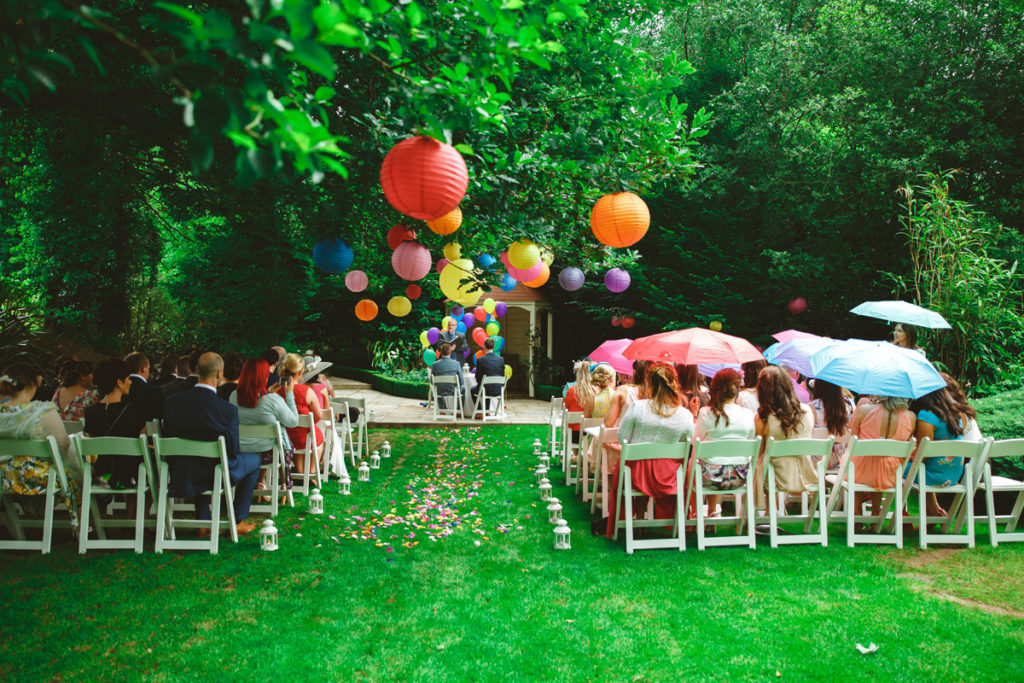 Capacity: 165 guests
Accommodation: 170 guests
Contact: Call 01 274 0080 or email [email protected]. You can also visit their website at glenviewhotel.com, or find them on Facebook.
Tulfarris Hotel and Golf Resort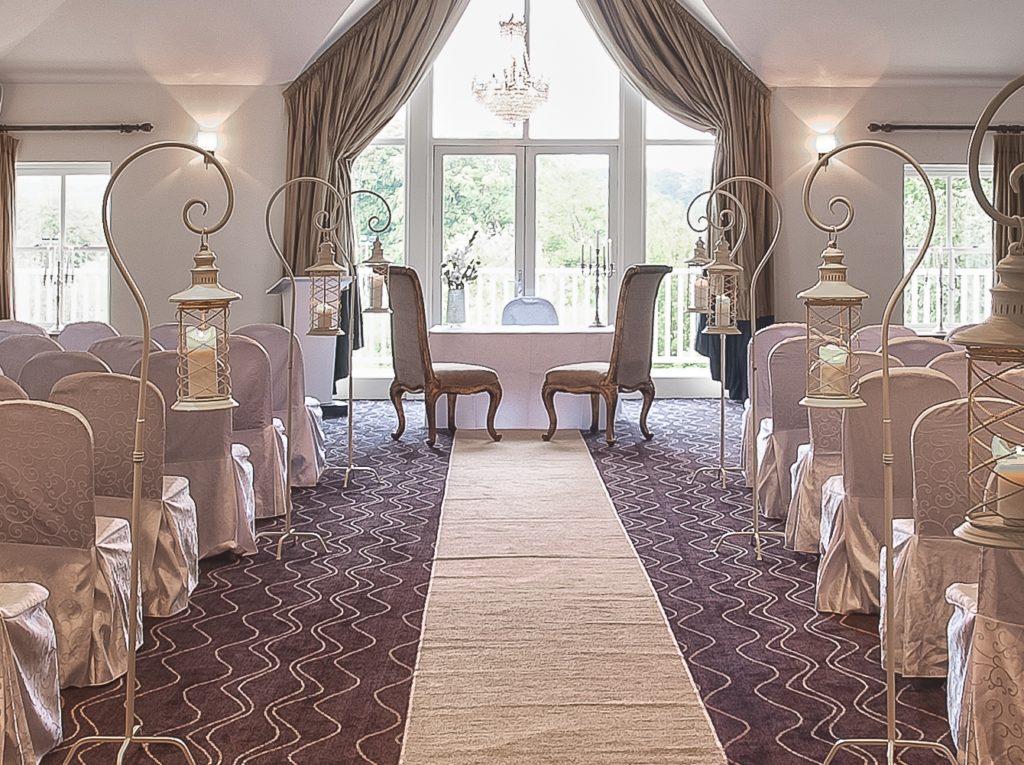 Tulfarris Hotel & Golf Resort is a great marriage of elegance and beauty, providing everything you need for a magical wedding day. Whether it's an intimate affair for 20 or a lavish occasion with 250 guests, this four star resort located just an hour from Dublin can accommodate you. The stunning Blessington Lakes, secluded beaches and captivating woodlands are the perfect backdrop for your special photographs.
The Manor House is the perfect spot to spend your first night as husband and wife. All of the lavish suites command stunning views across the beautiful lakes or up to the Wicklow Mountains, giving you the ultimate Lord and Lady of the Manor experience. The main hotel comprises 67 superbly appointed deluxe rooms overlooking the 18 hole championship golf course and a selection of restaurants and bars provide unlimited options for your day-after party.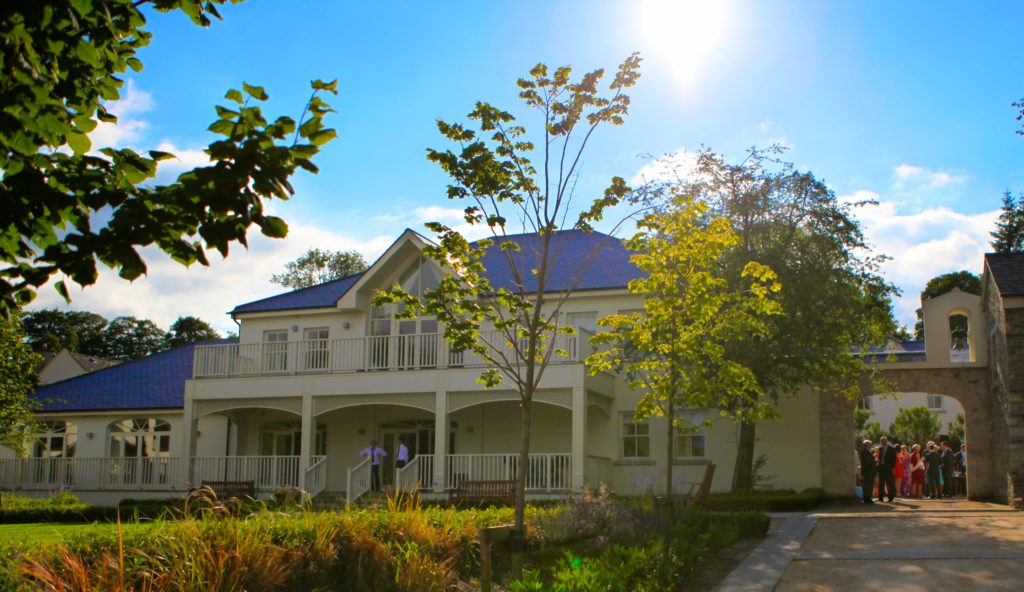 Tulfarris' wedding co-ordinator is onsite seven days a week so that you can view the venue at a time that best suits you. With only one wedding per day, your celebrations will take centre stage. To celebrate the launch their sensational all-inclusive Spring packages starting at €55, they are offering special bonuses to any couple booking their wedding for March, April and May 2017.
Capacity: Up to 250 guests
Accommodation: 67 deluxe rooms
Contact: Call 045 867 600  or visit their website at tulfarrishotel.com.
Kildare
Killashee Hotel 
Steeped in history, Killashee Hotel's gorgeous estate is surrounded with acres of beautifully manicured gardens and secret woodland hideaways. Step into a haven of timeless romance and let Killashee weave its magic on your very special day.

Two lives coming together as one, two families uniting in a celebration of love, Killashee believe the perfect wedding day is all about twos, so they have two venues to choose from on site. The Original House, a Victorian hunting lodge, is ideal for couples who prefer traditional "Old World" character in a warm relaxed setting. It is a stunning period building that is the perfect venue for an elegant gathering of up to 99 guests.

The opulent Thomson Suite is perfect for a lavish celebration for up to 250 guests, and can be extended to accommodate even larger wedding parties. The ballroom boasts a bar in the room and a distinctive separate wooden dance floor. 'The Snug', their very own traditional Irish pub, is the hidden gem of the venue, and can be privately booked for pre- or post-wedding celebrations.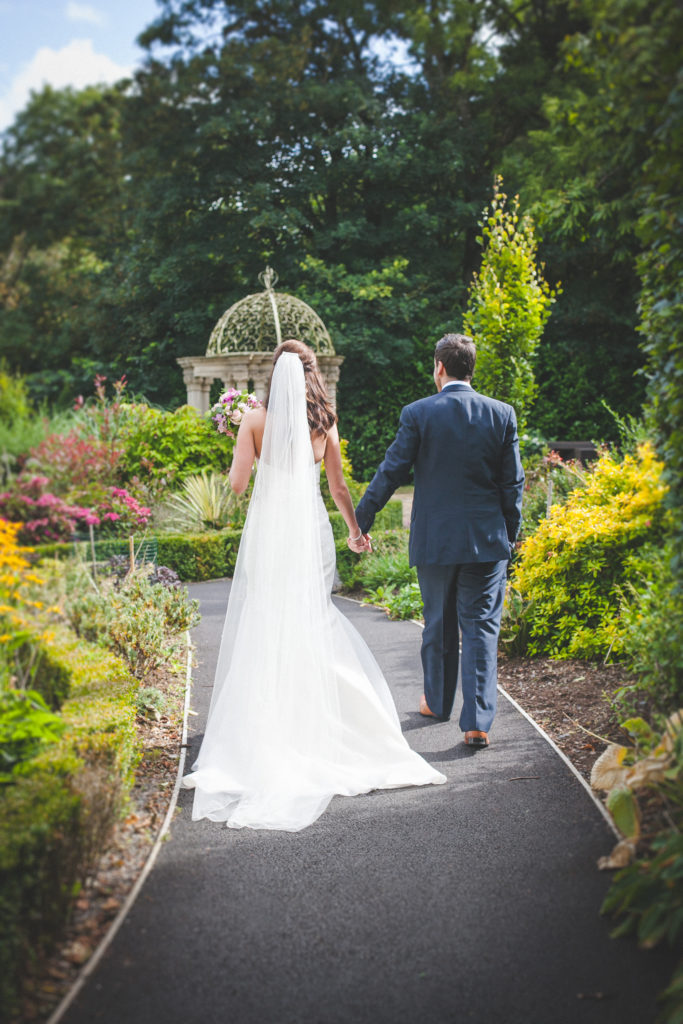 Capacity: 99-250 guests
Accommodation: 141 rooms
Contact: Call 045 879277 or email [email protected] For more information you can visit their website, Facebook, Instagram or Twitter.
The Courtyard Hotel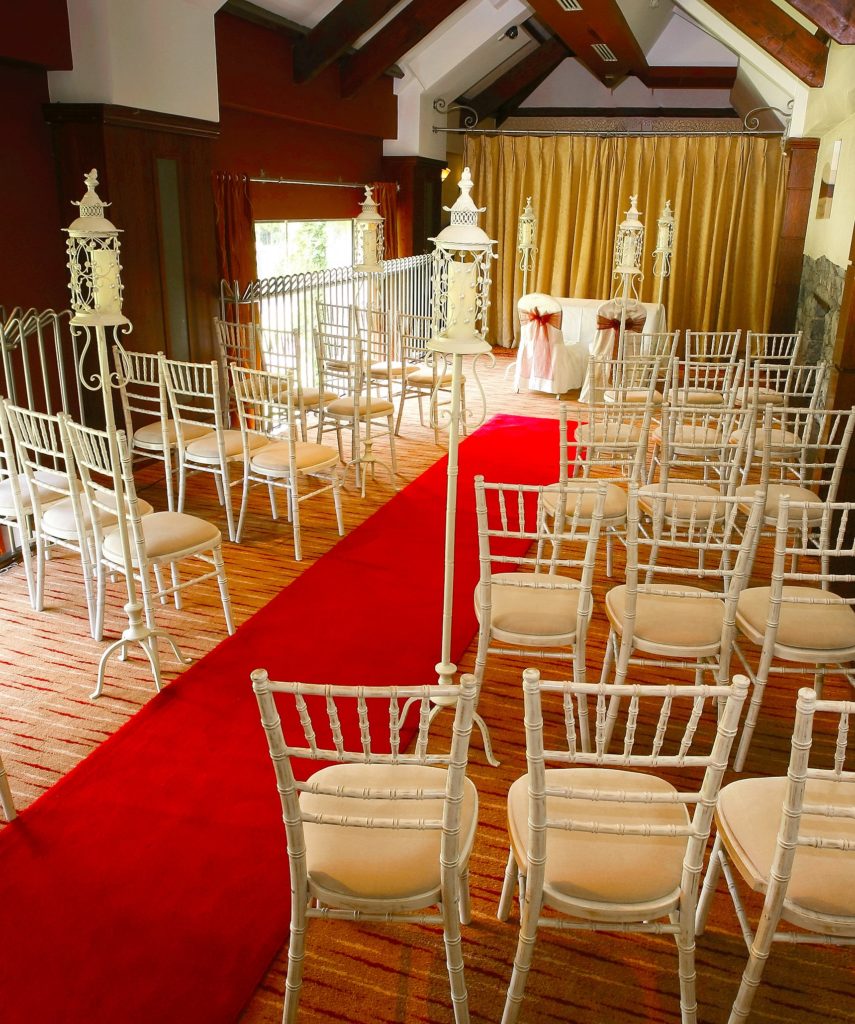 The Court Yard Hotel is an intimate and bespoke wedding venue in Kildare, offering the perfect wedding location for couples who are looking for that little something extra.
Priding themselves on the beautiful surrounds, opulent ambience and welcoming staff, they are known for their ability to capture the true essence of your day, reflecting your own personal style as a couple. The River Bank reception room is a truly beautiful wedding room with captivating views of the River Liffey and Leixlip Castle Boat House. The River Bank room offers its own private terrace for a pre-drinks reception and evening party room with our exclusive Piano Bar.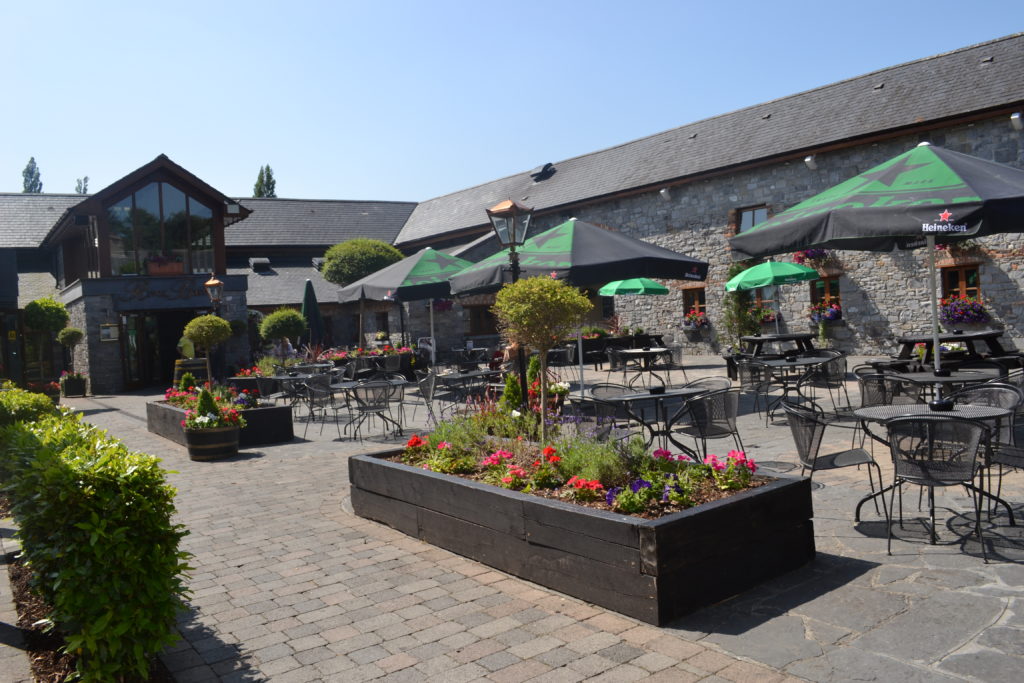 Capacity: up to 100 guests
Accommodation: 40 guest bedrooms
Contact: Call 01 629 5100 or emil [email protected] For more information visit their website.
Carlow
The Lord Bagenal Inn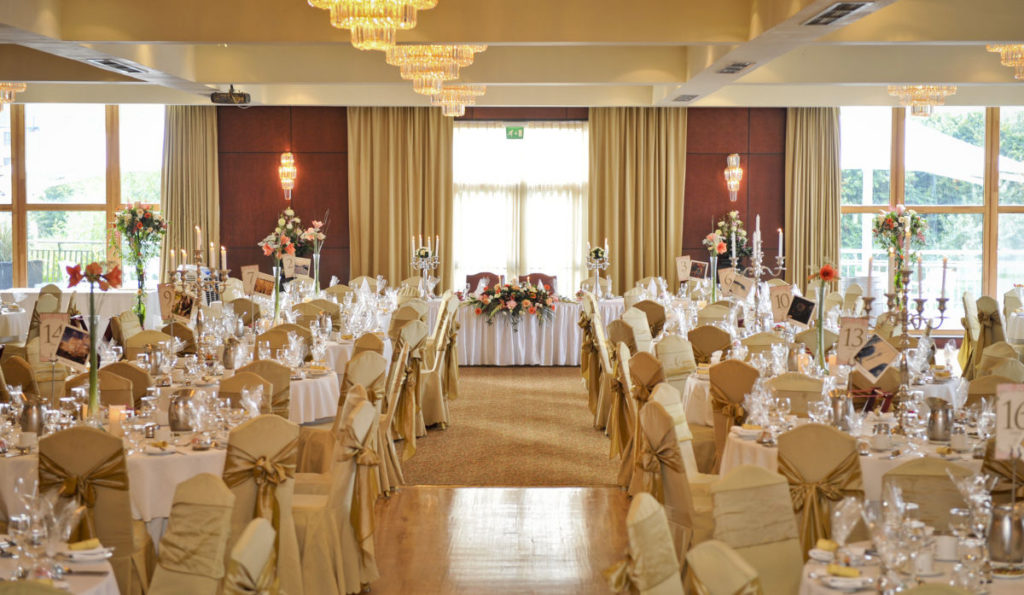 'Your wedding, your way' is the motto at The Lord Bagenal Inn, which overlooks the River Barrow. Situated in the South East heritage village of Leighlinbridge, just an hour's drive from Dublin, The Lord Bagenal Inn has been hosting wedding parties since 1979. It's a four star, family run hotel with an experienced team of event managers, florist, executive chef and sommelier to make sure your wedding has the finest food and decor on the day.
On arrival to the Lord Bagenal Inn, you and your guests will experience our red carpet welcome. There's complimentary champagne for the bridal party and handcrafted fresh strawberry cream scones with tea for your guests. You also have exclusive use of The Waterfront Bar for your pre dinner drinks reception. You create a personalised menu from the menu selector, and the Marina Room caters for up to 280 guests. Opening onto a deck it offers stunning views of the River Barrow, ultimate privacy, a romantic setting, peace and tranquility all leading to a very special and memorable wedding celebration.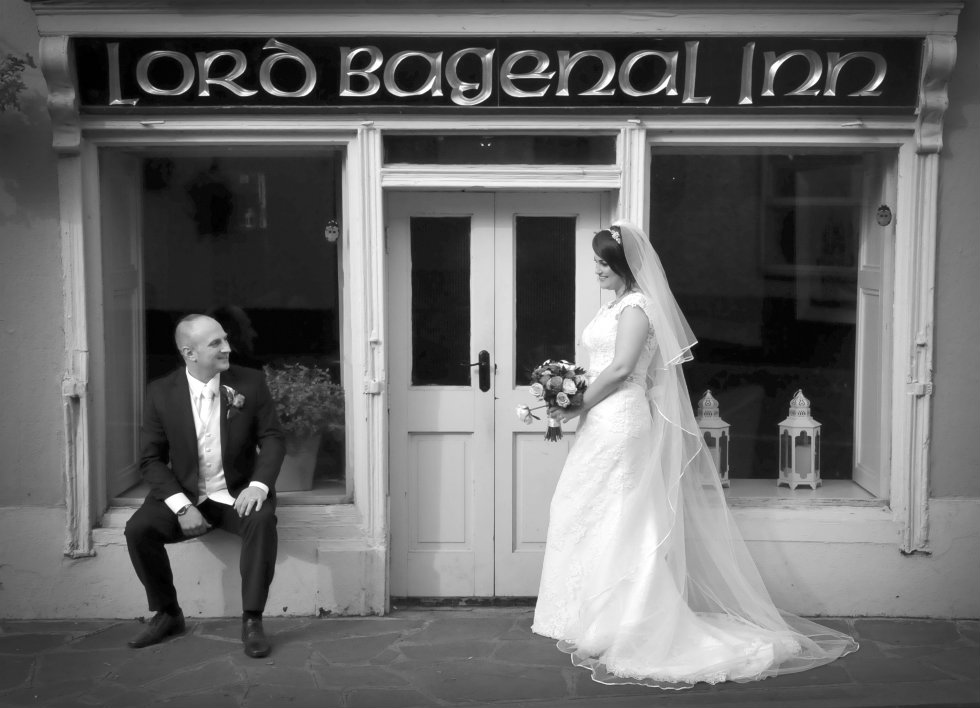 The Waterfront offers contemporary style for more intimate wedding celebrations of up to 70 guests. The Lord Bagenal Restaurant is suited to the more informal of wedding gatherings.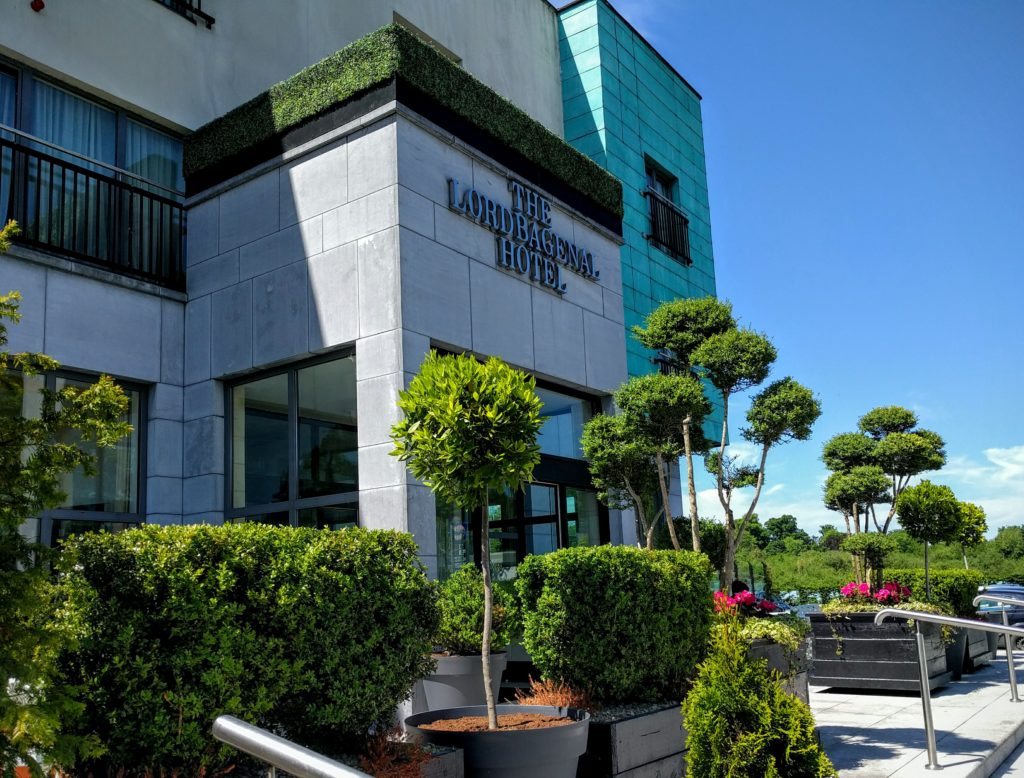 Capacity: Up to 280 guests
Accommodation: 39 guest bedrooms.
Contact: Call 059 97 74000 or email [email protected] For more information, visit their website.
The Woodford Dolmen Hotel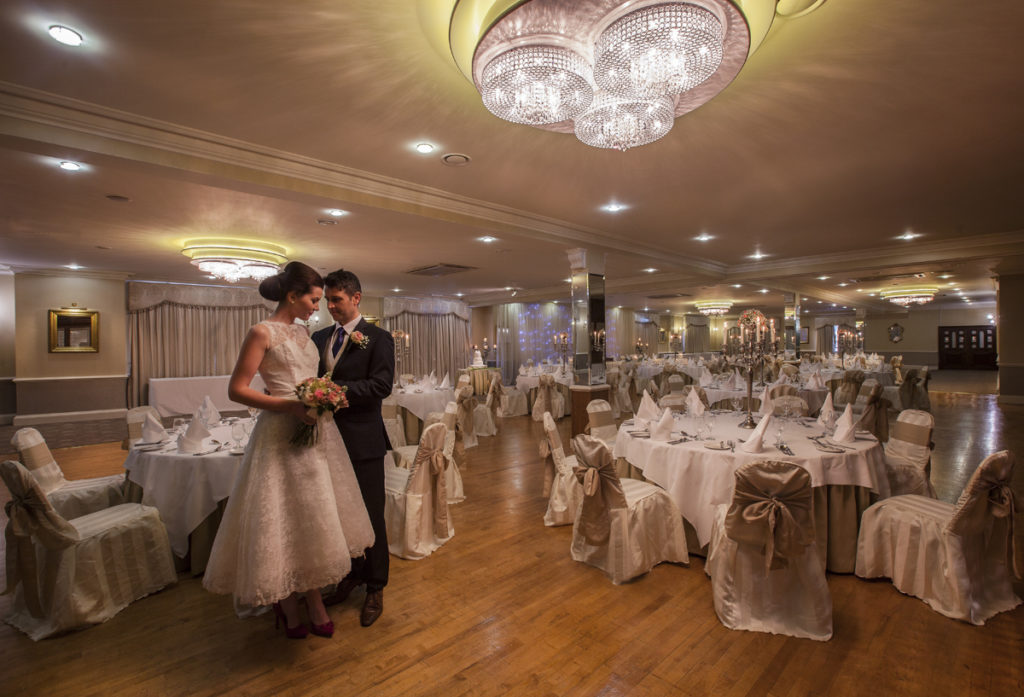 Less than an hour from Dublin & Waterford, conveniently located just five minutes from the M9 exit, the picturesque location of Woodford Dolmen Hotel, Carlow is nestled on the banks of the River Barrow. Surrounded by the natural backdrop of the Killeshin Hills, it's one of the most romantic wedding destinations in the south east.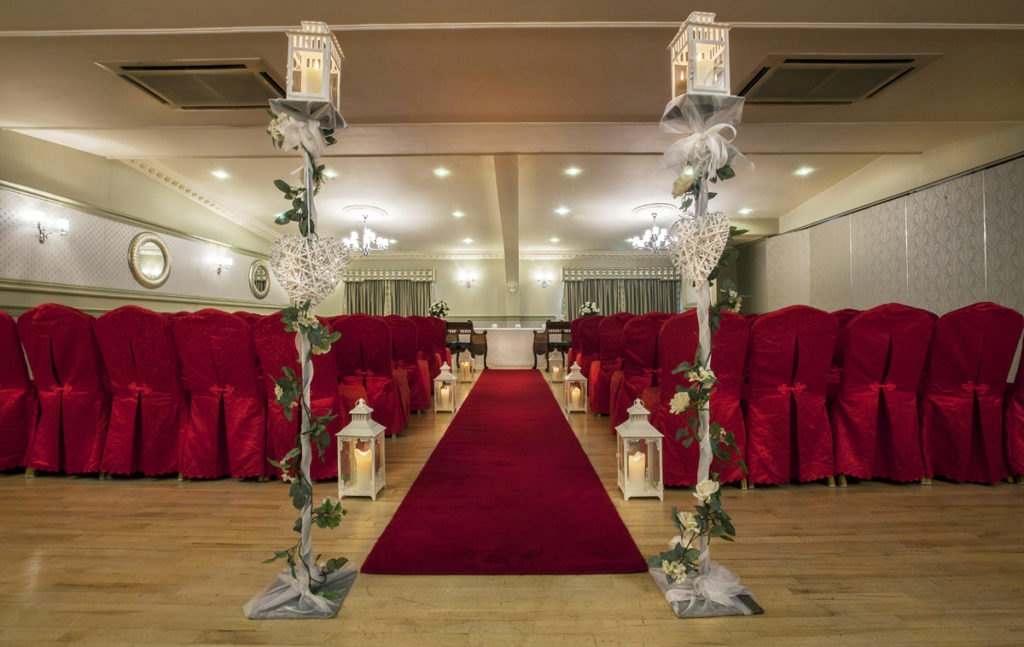 Thinking of  a summer wedding? Imagine strolling hand in hand along the river, sipping champagne among lush green gardens and breath-taking scenery. More into a Christmas wedding? Descend a sweeping staircase encased in twinkling fairy lights & flickering candles for a festive affair.
Offering a choice of stunningly refurbished rooms suitable for all size parties from intimate ceremonies to lavish celebrations of up to 400, boasting 81 bedrooms, and an experienced & dedicated wedding team coupled with great value wedding packages. Tailoring a memorable & bespoke wedding as unique & individual as each couple is what Clare and her wedding team guarantee at Woodford Dolmen Hotel.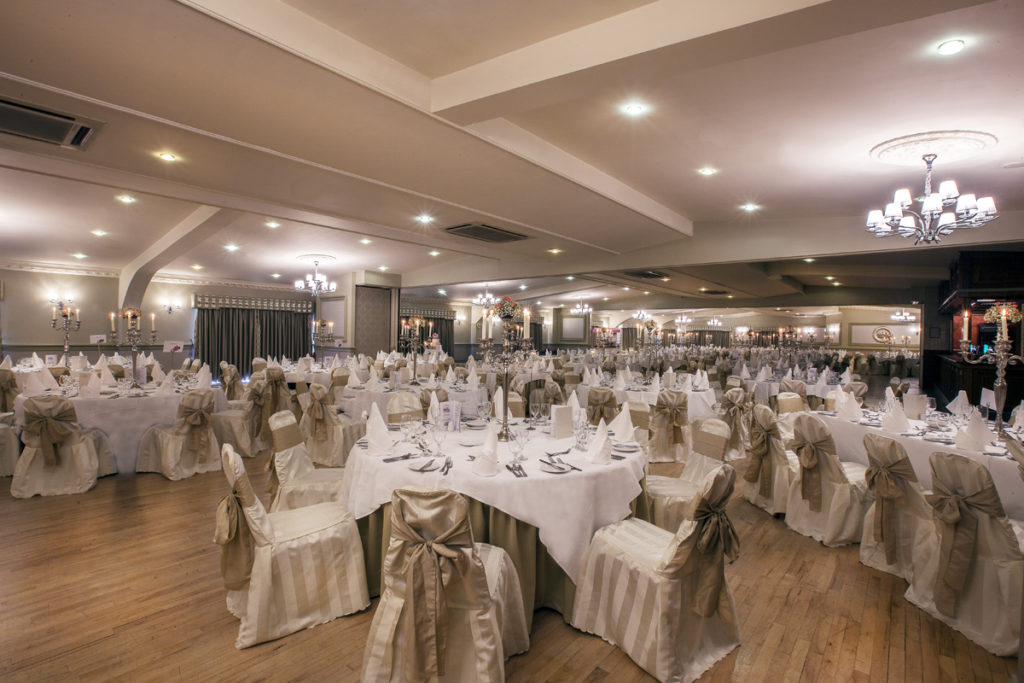 Capacity: up to 400 guests
Accommodations: 81 bedrooms
Contact: Call 059-9142002 or email [email protected] For more information, visit their website.