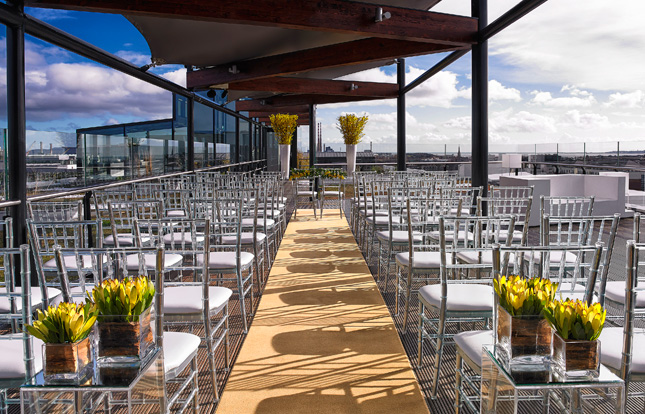 It's the season for wedding showcases, which is brilliant if you're newly on the hunt for the perfect Irish wedding venue. There's nothing like seeing a venue in person to get a feel for it and to really imagine your own big day in the space. However, with a few on every weekend, you have to have your game face on if you're going to get everything you need out of each one, so you're ready to book your dream venue. We asked the team at The Marker Hotel in Dublin, who are having their own wedding venue showcase on Saturday, September 23rd, for their advice on how couples can make the most of every wedding venue showcase they attend - the things to look out for, the questions to ask, and the tips and tricks you need to help you decide one 'the one' for you.
How can couples make the most of a wedding venue showcase they attend?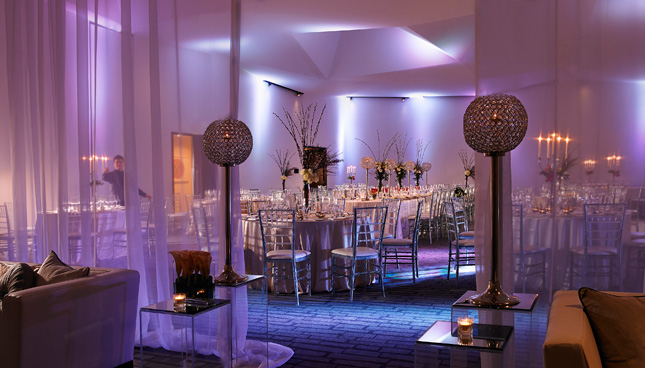 1. Bring a notebook with you, we will have lots of information for you to take home with you but it's always nice to take down your own notes or any ideas that may come up when you meet with your wedding consultant.
2. Prepare! Try and make a list of questions you would like to ask – our team have lots of experience planning weddings around the world and will be able to answer any questions you may have, from the tiny details to the fun requests. We love surprises!
3. Think also an idea of how many guests you would like to invite, the time of year you would like to get married and what are the most important elements of the day to you – the food, the music, the decór.
4. The more eyes the better, as with tip one you will see and hear lots, so make sure to bring your partner along or a friend or family member to be your second pair of eyes.
5. Bring a camera or make some space on your phone for pictures -  our Marker Suite and Rooftop are going to be set up as they would be for a wedding and we think they are definitely picture worthy.
Who should couples be looking to speak to at these kinds of events, and why?
The wedding consultant as they are adept at weddings and a hub of ideas for your day. Our wedding consultant, Catherine, has been coordinating weddings in five star hotels for over ten years so the perfect lady to chat through all your ideas with. She has a renowned eye for detail which is key for planning any big day. Also in the lead up to your day you will spend a lot of time with your wedding consultant so nice to get the relationship started early. The second person is the chef as food plays such a central in a wedding day so having a face to face meeting with the chef is a great start! Our Executive Head Chef Gareth Mullins will be at the showcase on September 23rd meeting with couples and armed with lots of suggestions for your wedding day menu.
What questions should couples be asking the wedding team at the venue while at the showcase?
The list is endless, capacity would be one of the first to make sure it can accommodate your guests. Find out about how your day will flow, what menu options are available, what enhancements are on offer, how many weddings they host per day. Also ask for testimonials from previous wedding couples and if you can see any photography of other weddings hosted at the venue.
Should couples come prepared to book on the day?
Yes! For couples who book on the day or within a month of attending our showcase, we will enhance your wedding to the value of €50 per person, from our Flame package of €130 per person to our Passion package to €180 per person.
Attendance at the Marker Hotel's wedding venue showcase on September 23rd is by appointment only, between 10am and 5pm. Book your appointment at [email protected] or call 01-6875132 for further information.