If you haven't already done so, make a 'week of' wedding checklist, here are 10 things you need to have on it.
1. Chase any last minute RSVPs
Of course, there is proper etiquette for collecting your RSVPs, however, at this point, it's totally ok to be hammering out the phones to ask your invitees if they're coming.
2. Deliver final numbers to your venue
Once this is done, you can get cracking on finalising the dreaded seating plan. HALLELUJAH!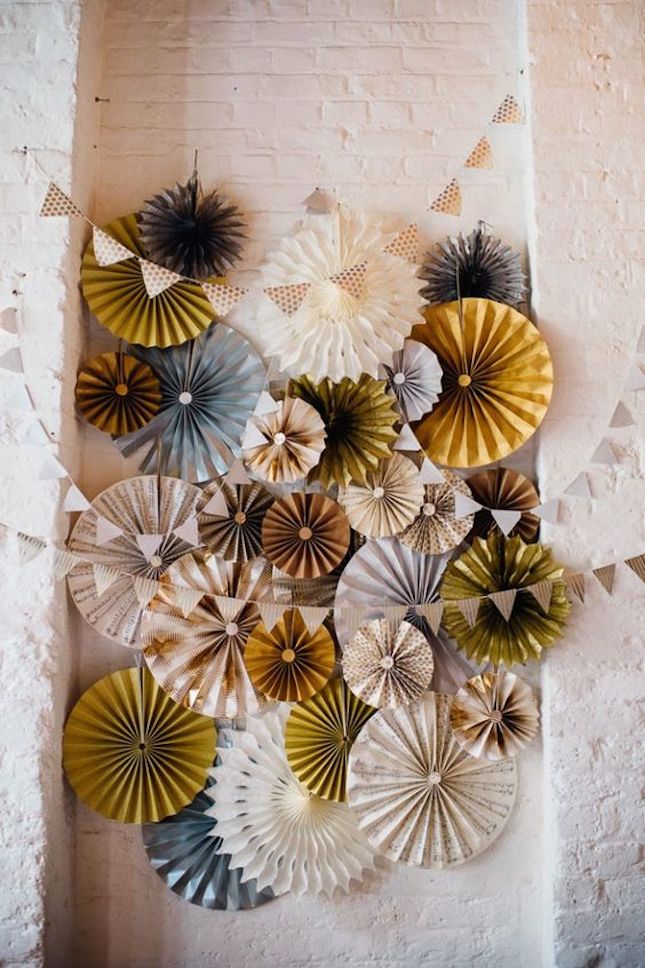 Image by Marianne Chua
3. Drop off any décor items
If you're decorating the venue yourself, ask them if you can drop off some stuff prior to the big day. It'll save you dashing around the morning of.
4. Assign job tasks
You'll need someone to be in charge of gifts, cards and to meet with vendors on the morning of the wedding. This usually lies with someone in the bridal party - the best man or maid of honour.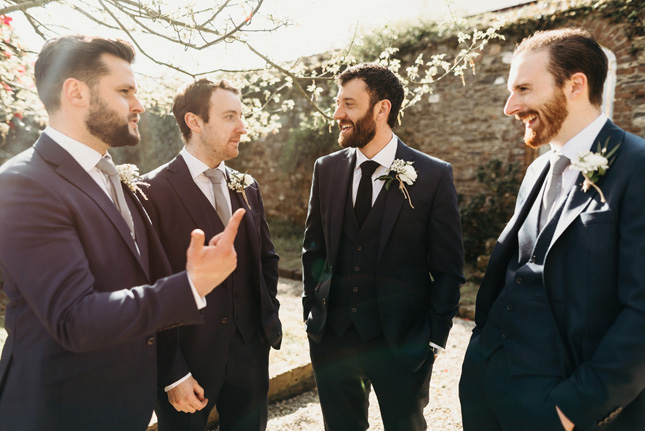 Image by The Lous from Lynsey and Senan's wedding
5. Get your bridal party gifts ready
They've worked so hard in the lead up to the wedding, helping out with various tasks and planning elements. So, it's a nice idea to get them a little something to say thanks.
6. Put together a 'play or no play' list for your DJ/band
Be sure to ask your band or DJ if they're ok to veto or include certain songs first. Then, send them on a list of your choices in advance of the wedding day, so they can put together a set list for the night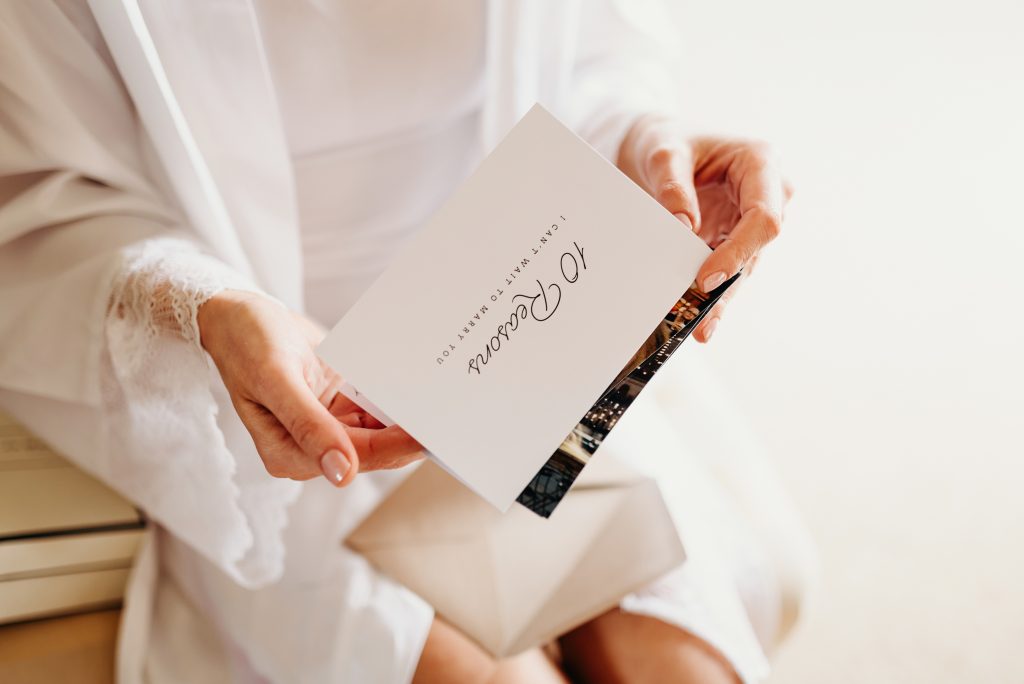 Image by The Lous from Lynsey and Senan's wedding
7. Finish writing/practicing your vows/speech out loud
Whether you're writing your own vows or making a speech, it's a good idea to practice them out loud. Maybe rehearse them with your bridesmaid or groomsman first to get any jitters out of the way.
8. Clean the house (or hire a cleaning company to do so)
This is especially important if you're getting ready in your house the morning of the wedding. Imagine getting your wedding pics back only to spot a pile of dirty laundry in the background. *Shudders*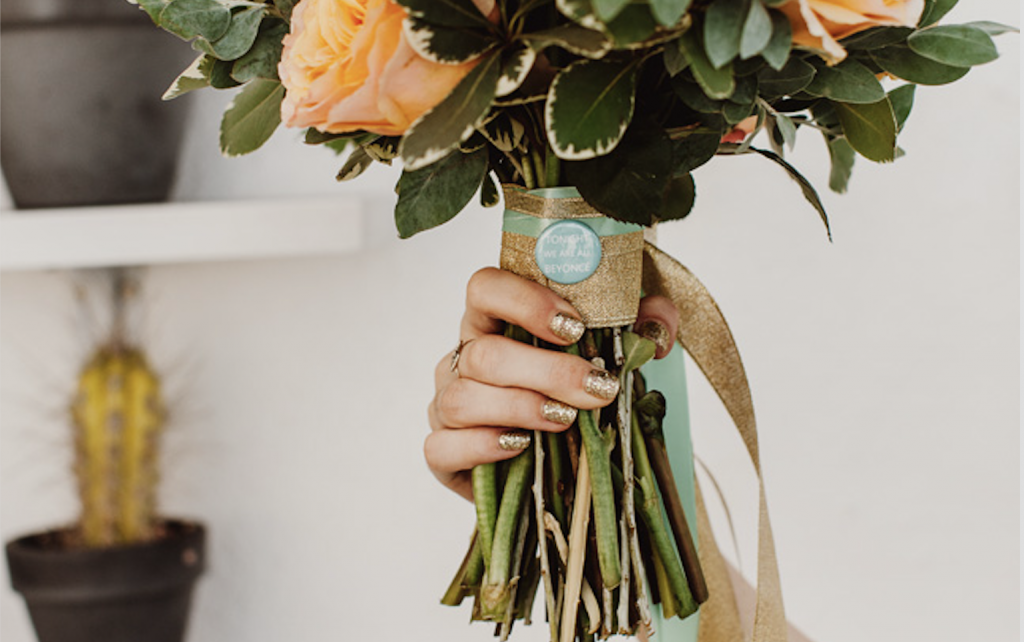 Image by Steve Cowell from Aimee and Drew's wedding
9. Get your wedding day mani and pedi
Try and do this as close to the wedding day as possible, to make sure talons and toes are looking fresh. The day before is usually a good time to do so.
10. Clean your engagement ring
This is one of these 10 things that a lot of people forget about. Your ring will be photographed loads, so make sure it's sparkling clean - bring it into your jewellers and have it done professionally.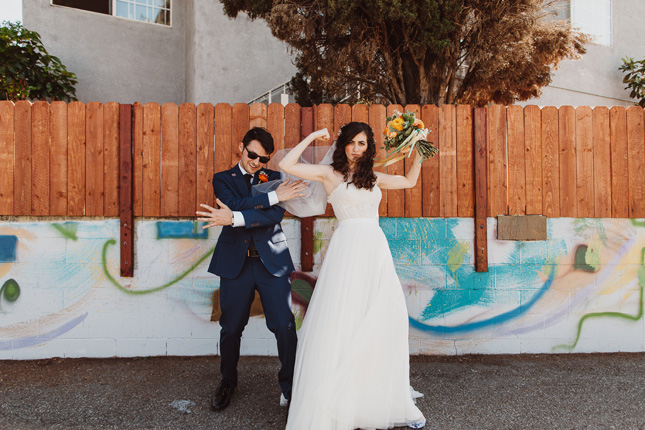 Image by Steve Cowell from Aimee and Drew's wedding
11. Oh, one more thing - breeeeathe...
...and have fun! You're getting married - yaaaay!
Looking for your dream bridal team? Check out some of our recommended suppliers here!