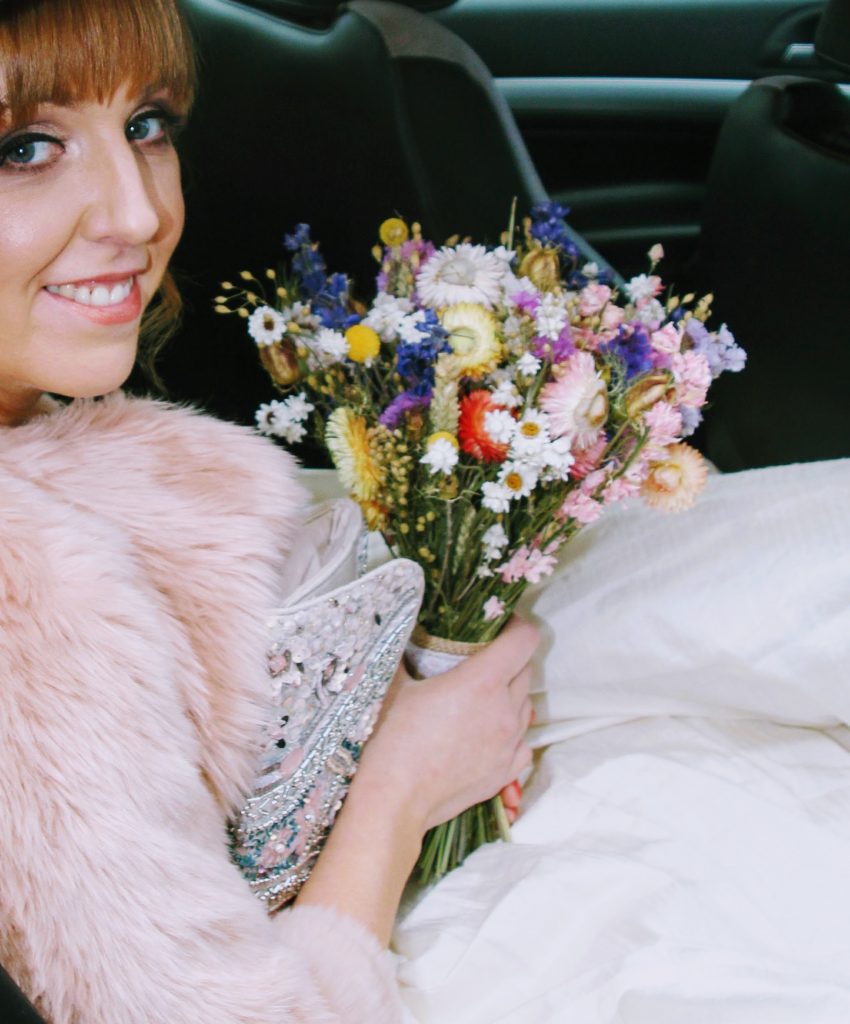 Mad About Flowers is an artisan, Carlow-based flower grower, who grows a large variety of traditional and unusual seasonal flowers. They work a lot with dried flowers, which can be used in a huge number of ways, especially for a wedding - bouquets, wreaths, flower crowns and other hair accessories, decorations, crafting, dried petal confetti and even cake decorations.
They've offered us a fab prize of a €350 package of dried flowers for your wedding. We chatted to Seonaid, who runs Mad About Flowers, about the dried flower trend and how it can be best used in a wedding!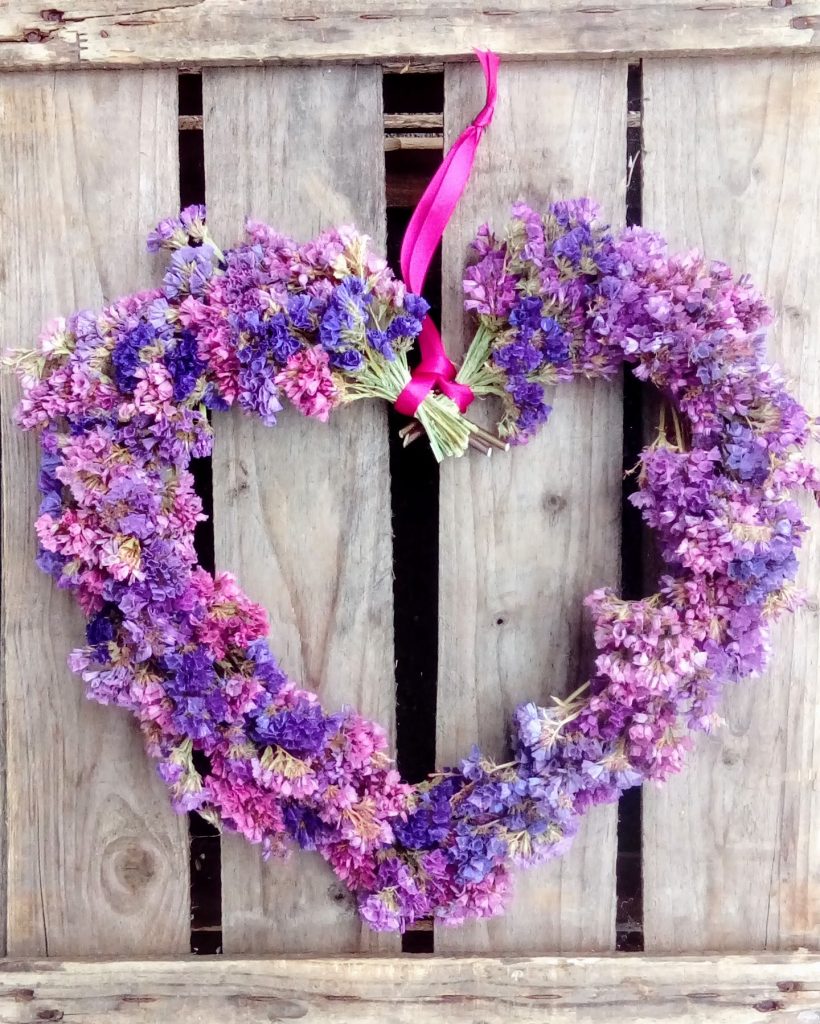 1. How did you begin working with dried flowers?
Many of the flowers I grow for use as fresh cut flowers are also suitable for drying. I only started drying them as an experiment, it wasn't really something I had planned to do but I was so delighted with the result and fell in love with them. They also keep me busy during the winter months when I have no fresh flowers growing.
2. What are the benefits of using dried flowers over fresh ones?
Dried flowers are very affordable and unlike fresh ones you get to keep them afterwards. They are also extremely light which makes them a great choice for destination weddings.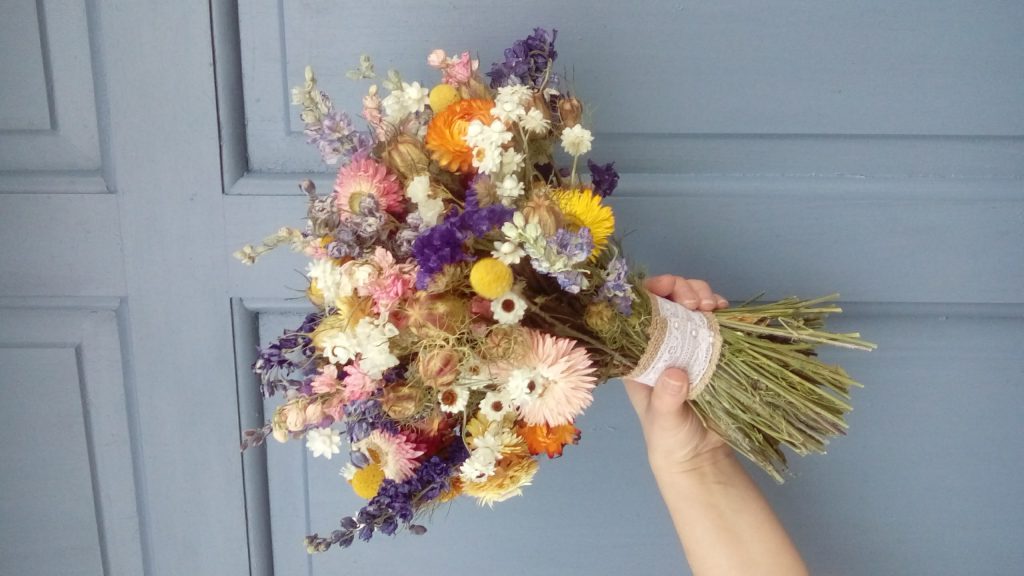 3. Do they suit a particular style of wedding?
Dried flowers suit country, rustic, boho, vintage style weddings but really could be incorporated into any style of wedding. I recently made two heart shaped wreaths for a bride to use in the church that matched the colours of her fresh flowers as she wanted something she could keep from her wedding day and I often used dried seed heads, grasses, dried lavender and flowers mixed with fresh flowers. All my flowers are grown in a sustainable way without the use of chemicals.and pesticides so they also suit the more eco-conscious bride.
4. Can you keep your dried flower bouquet after the wedding?
Of course, if kept in the right conditions (out of direct sunlight and away from damp), dried flowers will last indefinitely.
The gorgeous package she has put together for one lucky Confetti winner includes: one bridal bouquet, two bridesmaid bouquets, one flowergirl wand, four buttonholes and two heart/small circle wreaths.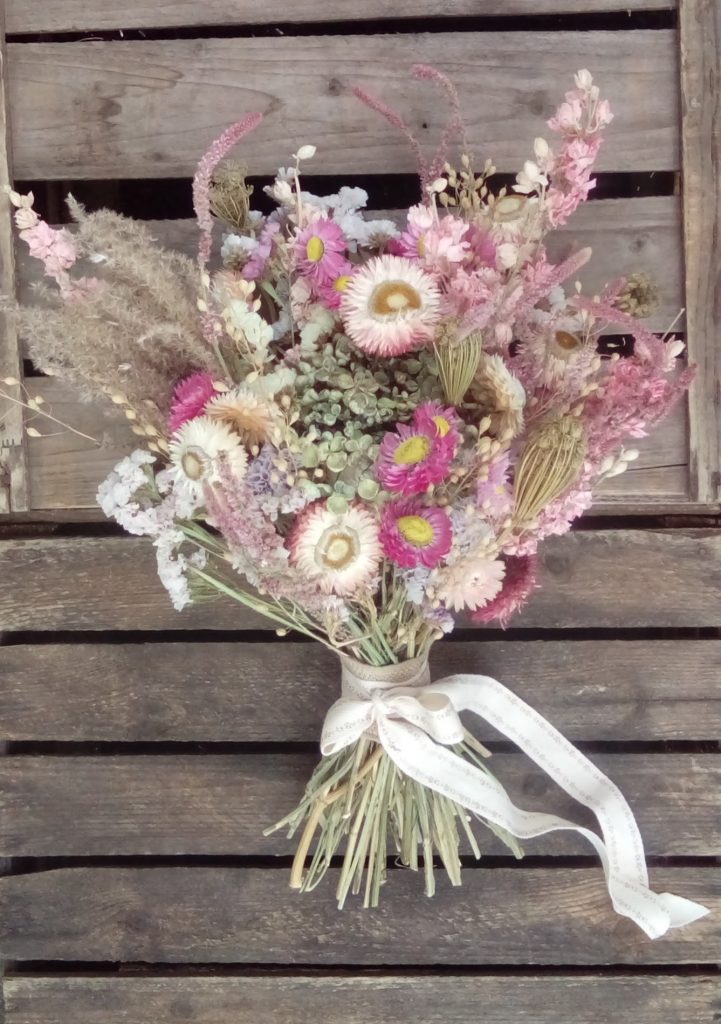 UPDATE!! We have a winner - Sinead Egan is the lucky bride who'll be getting the wedding flower package! Email us on [email protected] and we'll organise your prize :)
To win, all you have to do is:
1. Like Confetti on Facebook and/or Instagram
2. Comment on our Facebook post tagging your other half or your bridesmaids!
For more information about dried flowers for wedding, visit the Mad About Flowers website, or catch up with them on Facebook and Instagram.