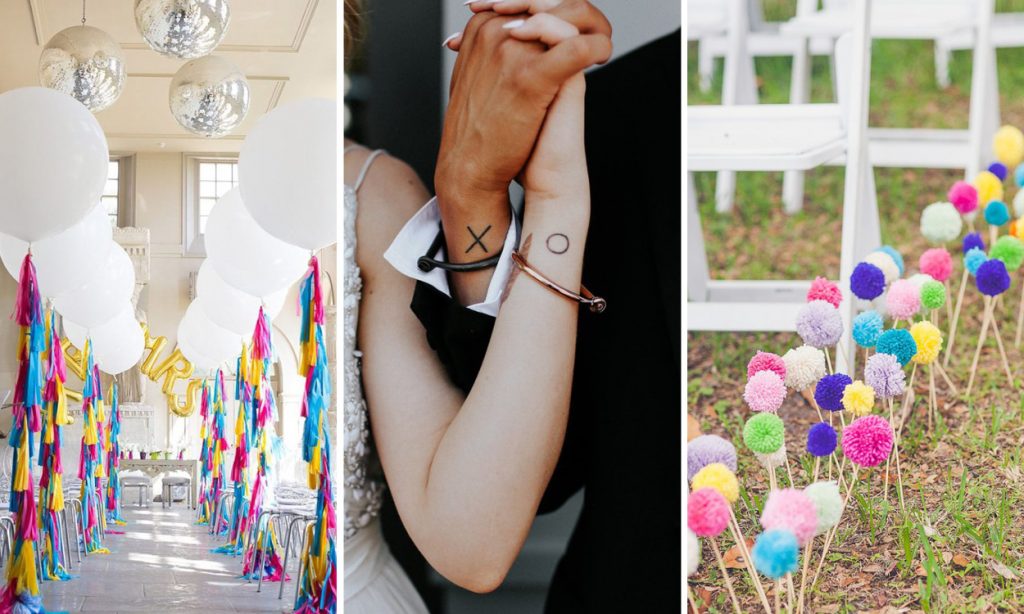 If you're not already on Pinterest while you're wedding planning, you're missing a trick. It's such a handy way to find inspo and ideas, but also to keep everything you're seeing and loving in one place. Most brides have a wedding Pinterest board (possibly before they're even engaged), and that kind of hivemind reveals some interesting things about what couples are loving and hating for upcoming weddings.
Pinterest released its top trends for 2018 across a variety of sectors, and plenty of them apply in a big way to weddings. Calculated from people's search rates for specific terms, you can guarantee some of these are going to just blow up over the next year. You can check out the full Pinterest 100 list here, but we've pulled out the ones that are particularly relevant if you're in the midst of planning your own big day!
So, without further ado, here are the nine biggest wedding trends for 2018, according to Pinterest!
1. Balloons
We're in a forever kind of love with balloons so we're only delighted this trend is blowing up. There's been an 86% surge in searches for balloons but don't worry, we've got you covered with these balloon decor ideas.
2. Succulents
The succulent trend isn't a new one, but it's not going anywhere fast. We're not surprised - little cutie cacti make a statement without it being too difficult to pull the look together. Succulent wreaths will be the big update on the trend for 2018. Check out these ideas on how to implement the trend for your big day!
3. Pom poms
This is one of the most fun trends on this list! These little colourful balls of fluff are surging in popularity (with 444% increase in saves!) and they'll make for a super playful addition to your day, whether you use them as decor accents or even for your exit toss, as a confetti alternative!
4. Vegan desserts
With more people eating more varied diets, it makes sense that couples are looking for a dessert that will satisfy all their guests in one go. And luckily, there's no shortage of gorgeous vegan dessert recipes out there to try. In the name of research, we swear!
5. Matrimonial macrame
Yes way, macrame! Macrame is huge across loads of sectors, including fashion and interiors, so we're not surprised it's cropping up more and more in the wedding world. Searches jumped 275%, and we can only imagine how perfectly it'll fit for couples planning a boho, DIY wedding!
6. Interactive stations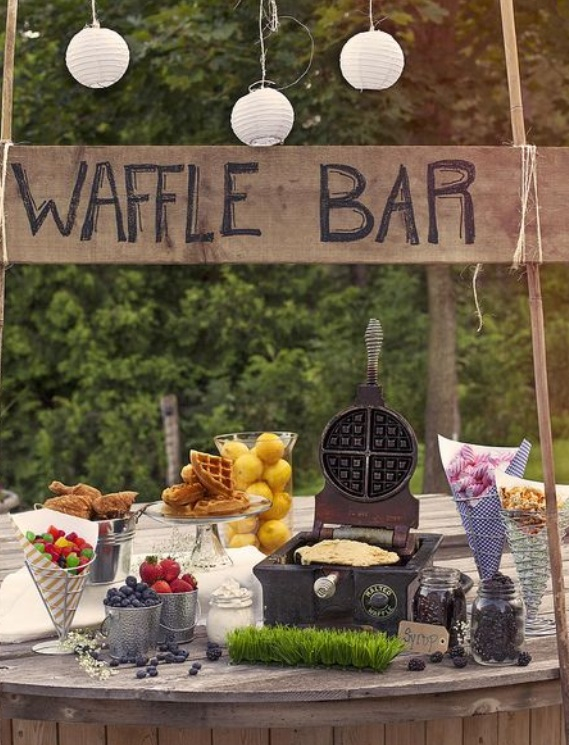 It can add fun and interest to the day, beyond the meal and the dancing, to have interactive stations your guests have to get out of their seats to go and enjoy. Plus, they usually can customise what they want themselves, if you opt for something like a make-your-own-tacos bar, or a hot chocolate station. We love it!
7. Next level guest books
Gone are the days when you simply buy a guestbook for your guests to sign. Those are usually chucked into the back of a wardrobe somewhere and never thought of again. More unique wedding day mementos are the go-to now for loads of couples looking for something next level. It'll take a little more effort, but it'll be worth it when you can display the results for years to come.
8. Finger tattoos
Pins for finger tattoos went up 252%, which may be an avenue to explore if a traditional wedding ring isn't your bag. If you were thinking of ditching the band for a tiny tat, the time is now!
9. Statement earrings
This one had a whopping 947% jump, with the trend extending to modern brides who are ditching the traditional pearl studs for something a lot more bold.