We're so excited to announce that The Wedding Planner is back for 2019! When it launched last year, The Wedding Planner was a huge success, selling one every ten minutes in the first month and selling out across the country! …Introducing, the updated 2019 version complete with a gorgeous new cover, brand new chapters and extended vendor directories full of the very best in the business.
In 280 pages, The Wedding Planner book covers everything from budgeting, etiquette and the legalities to fashion, beauty, and entertainment. There's also a handy 12-month undated diary to help you plan the day of your dreams, plus helpful checklists and vital timelines. It really is your bridal bible!
We really think you're going to love it – in fact, here are 10 awesome reasons why!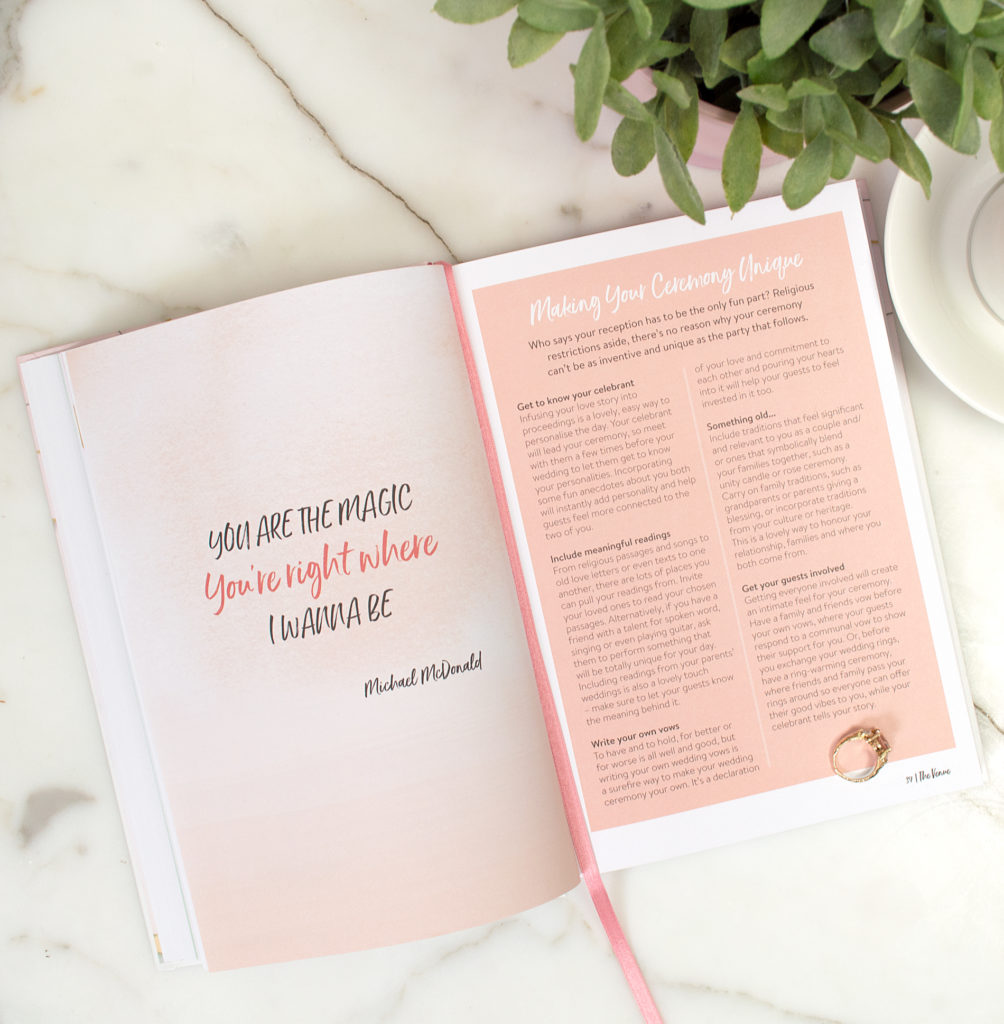 1. There are checklists galore!
The Wedding Planner is packed full of checklists, so you won't forget about a single thing, right down to the nitty-gritty details. There are checklists for budgeting, honeymoon packing, a day-of checklist, and all your beauty bits.
2. Tonnes of awesome advice
Our book is overflowing with key advice on absolutely everything you need to know about planning a wedding in Ireland. From managing your finances, getting your venue sorted and entertainment to fashion, beauty, the guest list... there's SO much more!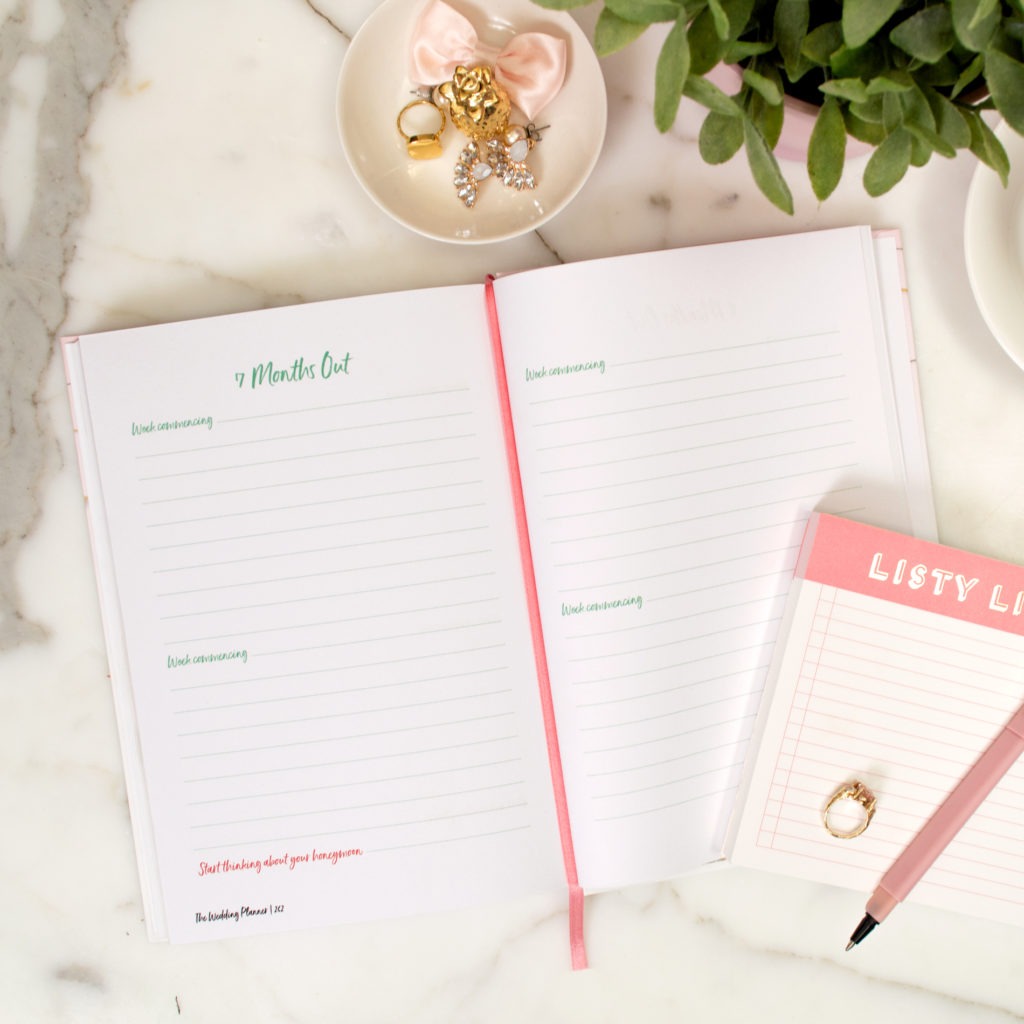 3. It's not just advice and lists
It also features a really handy 12-month diary at the back, so you can jot down all your to-do lists and notes. If you thrive on being organised (or wish you could be a little more), the planner element of the book will really help you keep on top of things, each month. Even better? The planner pages are undated, so you can start them any time you like. Smart, huh?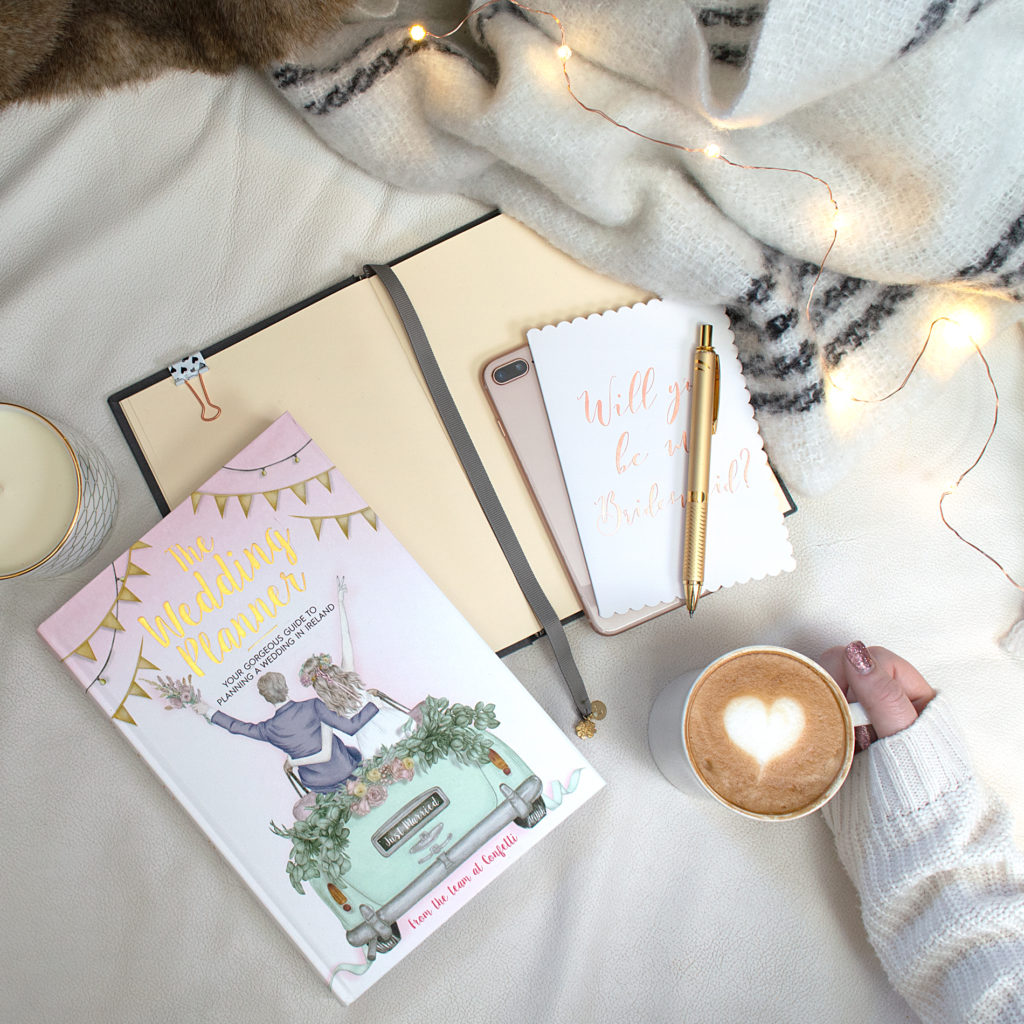 4. There's nothing like it in Ireland
Nothing like The Wedding Planner has ever existed in Ireland, so, well, we created it! We saw a gap in the market for a really gorgeous product that wasn't just a run-of-the-mill diary, but which also featured real advice and great planning tips. So, just like that, The Wedding Planner was born.
5. It goes beyond average wedding advice
We delve deeper than the shade of pink your bridesmaids' dresses should be. We cover all the legalities for getting married, different ceremony types, getting married abroad (and the legalities there), those hidden wedding costs that can creep up and we've got the questions you should be asking your vendors.
6. You'll love the handy timelines
There are plenty of solid timelines dotted throughout the book, like your 12-month beauty countdown, the ultimate wedding invitations guide (this is going to save you a headache and a half) and info on when you should be ordering your dress, cake, and flowers. You don't have to follow them religiously, but by loosely sticking to these schedules, you won't miss a beat.
7. It's more than just weddings
Not only does The Wedding Planner cover all things Irish weddings (obvs), we go into everything you need to know for a destination wedding and your honeymoon too. We've included information on popular destinations, vaccination advice, the great travel agent vs booking online debate and things to do before you jet off. There's no stone unturned in this book.
8. Swoon for beautiful illustrations
The incredibly talented Carol Mahon illustrated our beautiful new cover (as well as last year's edition) and her work also features throughout the book. We can't stop staring at it – you've really outdone yourself this time, Carol.
9. It'll make a great gift
Whether you want to self-gift or give it to your sister or bestie, The Wedding Planner is ideal. Not only will they be delighted with your choice of gift, but so will your wallet as it's under €20! Win-win, really.
10. Order now and you get a free gift!
And if all of the above hasn't convinced you that you need The Wedding Planner, we have a beautiful bridal illustration by Carol Mahon for a limited time for who order the book from our website. RUN, don't walk!
So, what are you waiting for? The Wedding Planner is on sale for €19.95 now! Go to the 'shop' tab or click the link here to purchase it. Happy planning!
Special thanks to The Dylan Hotel for letting us use their gorgeous space to film our promo video!