Venue of the month time again - the spotlight is on the gorgeous Mount Falcon Estate for December's edition.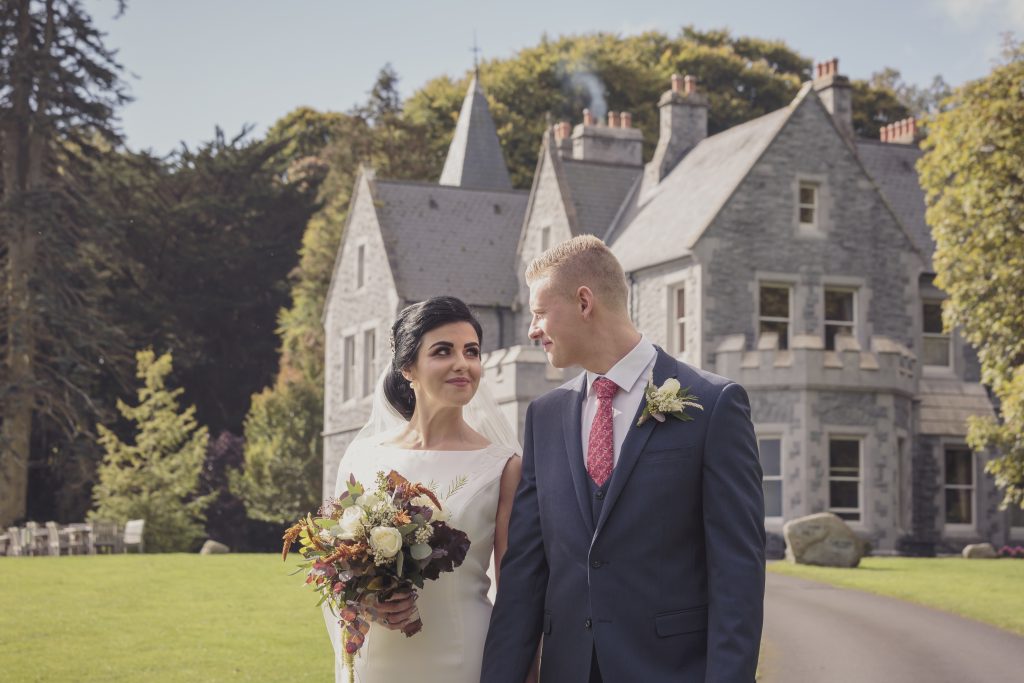 Located in the beautiful west of Ireland, and intimately nestled along the famous Wild Atlantic Way, Mount Falcon Estate is a fairytale-like setting ideal for your big day. Its original conception was born from the love of a young man named Utred Knox, who believed that his bride was so special, she deserved to live in a castle. Carrying on the tradition of love and perfection, Mount Falcon Estate is a charming place for couples to celebrate their wedding day.
Whether it's a sunny summer wedding with Champagne and strawberries on the lawn, a mulled wine, winter reception with roaring open turf fires, a civil ceremony, a lavish marquee wedding or a BBQ with a difference - Mount Falcon Estate can cater for all wedding types.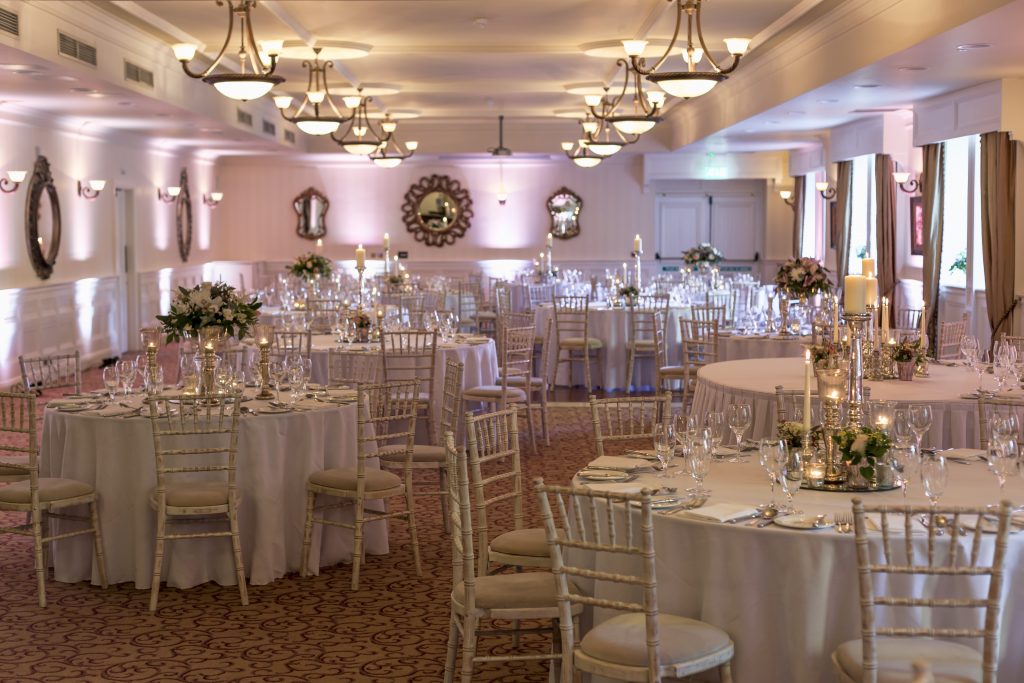 They're firm believers that the heart of any wedding reception is quality food, excellent service and a wonderful setting that will charm and delight each and every one of your guests. Their Head Chef and his team have personally designed delicious wedding menus and will be on-hand to ensure that your wedding day will be one to remember for all your guests.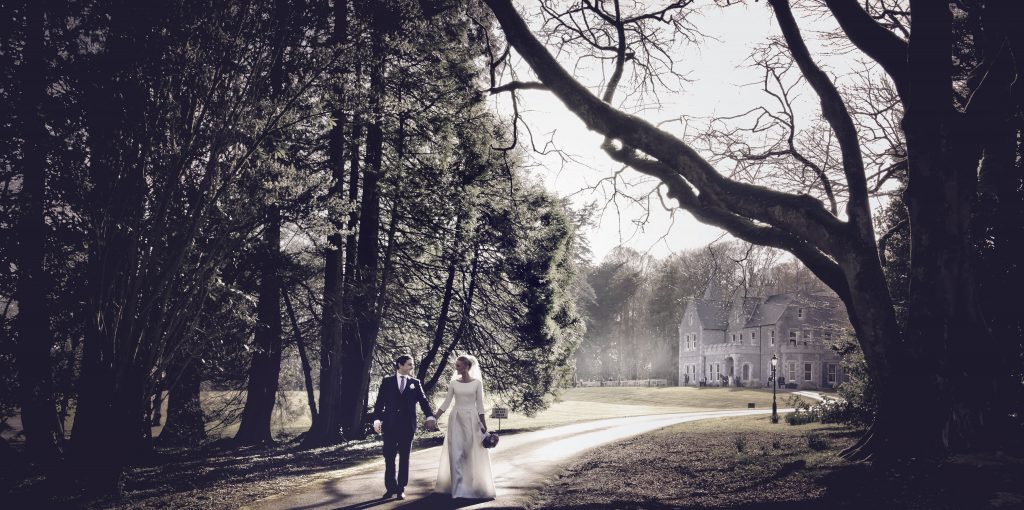 Special facilities onsite include the Mount Falcon Spa, where a team of expert therapists are available to guide you through the final preparations in a totally stress-free environment. Tan, professional makeup, manicures, pedicures and a range of other treatments are always available, while lads can ease into the wedding morning routine with some clay pigeon shooting, archery, golf swing practice on their nine bay driving range or fly fishing on the Rainbow Trout Lake. There really is something for everyone.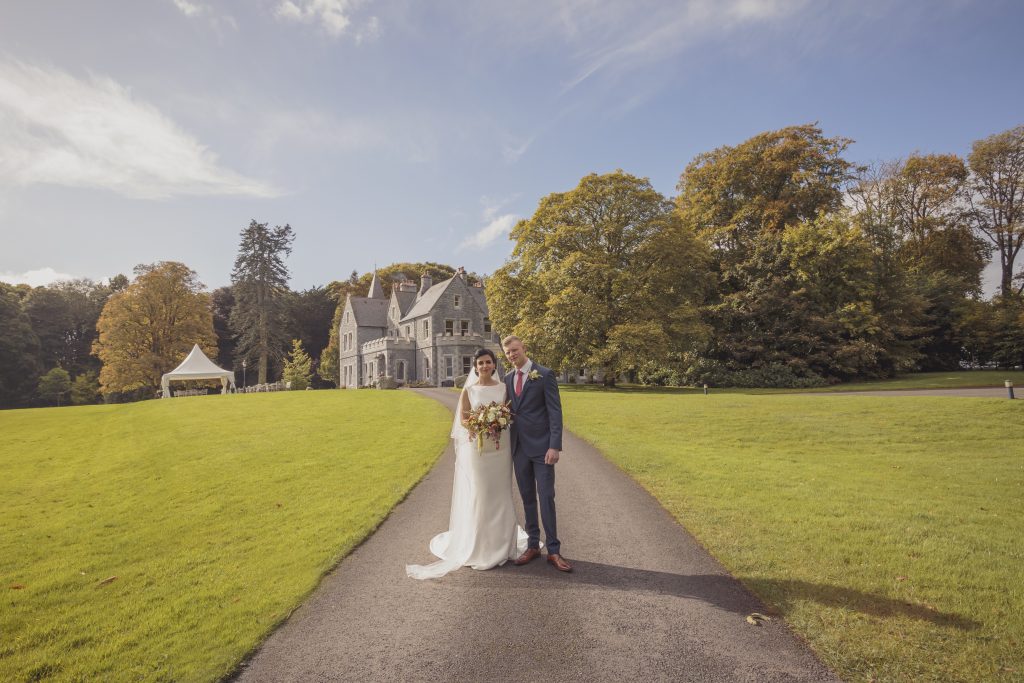 Keep your eyes peeled for the rest of our Venue of the Month December coverage, including expert advice from Mount Falcon's wedding team and a fabulous real wedding for gorgeous real-life inspiration. For more about Mount Falcon, check out their supplier listing, or pop over to their website, Facebook, Twitter, Instagram or Pinterest.