Top blogger Suzanne Jackson got married to her long-term love Dylan O'Connor over the bank holiday weekend in her local church in Skerries, Co Dublin. Wearing a bespoke dress by Californian bridal designer Hayley Paige, she looked stunning. However, the dress wasn't her first choice.
Sandra Devenney of McElhinney's Bridal Boutique in Donegal, where Suzanne went to pick out her wedding dress, told independent.ie: "She originally fell in love with another dress by Hayley Paige but got cold feet after the second appointment."
"There wasn't enough detail on it for her - it wasn't intricate enough," Sandra said.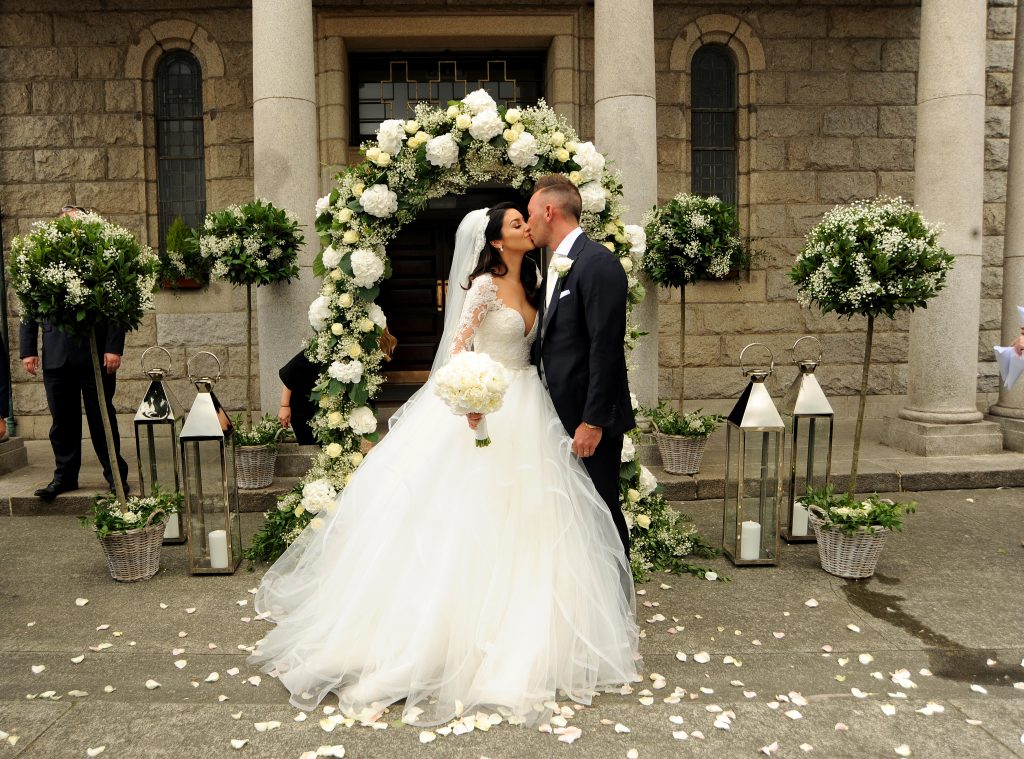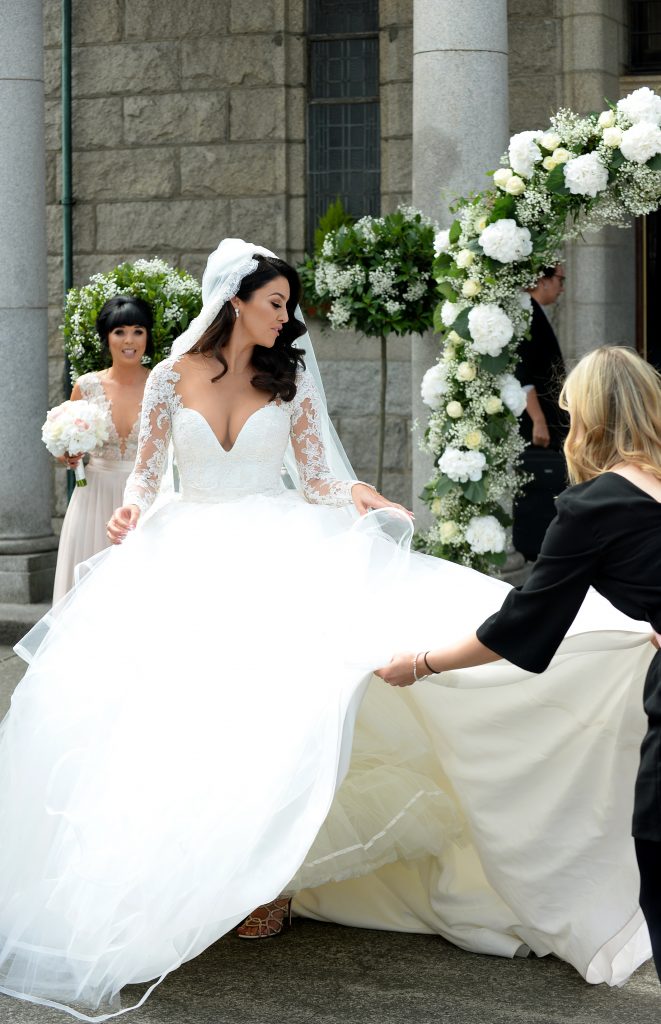 While the voluminous tulle tiered skirt was right up Suzanne's street, the flat jewel detailing, which was flush with the netting on the gown, wasn't as exquisite as she would have liked. "She wanted it to look 3D," said Sandra. "She had this vision that she wanted it to be very feminine and intricate detailed. She was very clear on it having small pearls embedded into the dress."
Sandra, along with Suzanne's bridal consultant Caroline Curran worked with designer Hayley Paige to create a completely bespoke version of the wedding dress just for Suzanne. The creative team at McElhinney's did a digital make up of the dress, and sent it across to the team at Hayley Paige. "There were calls going over and back to New York, every step of the way."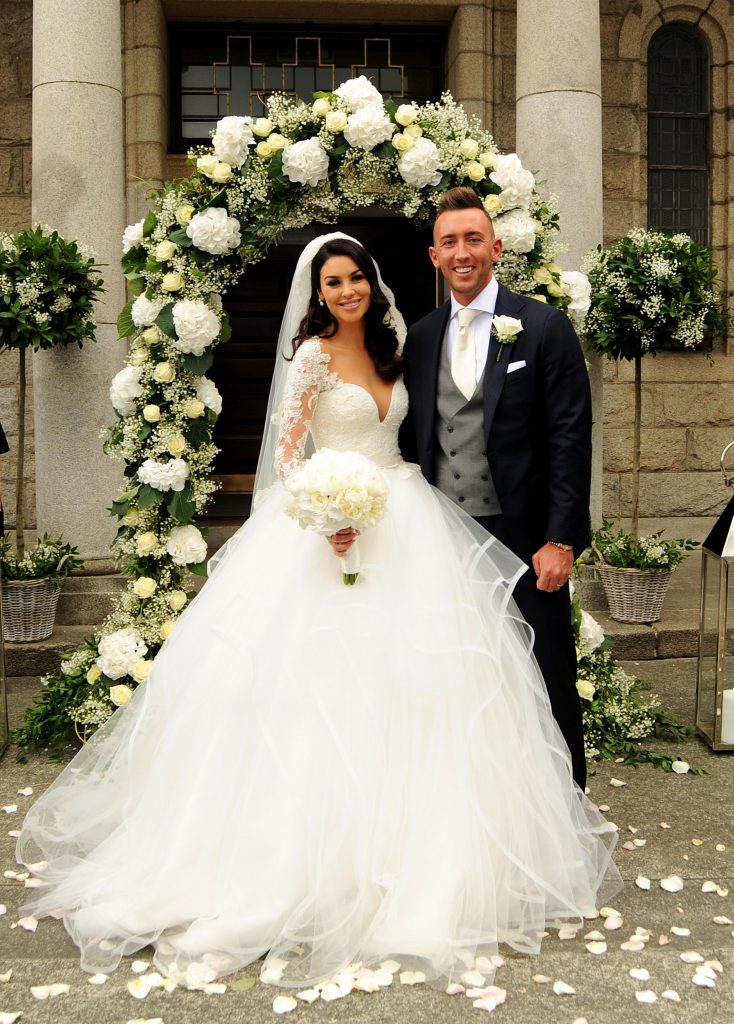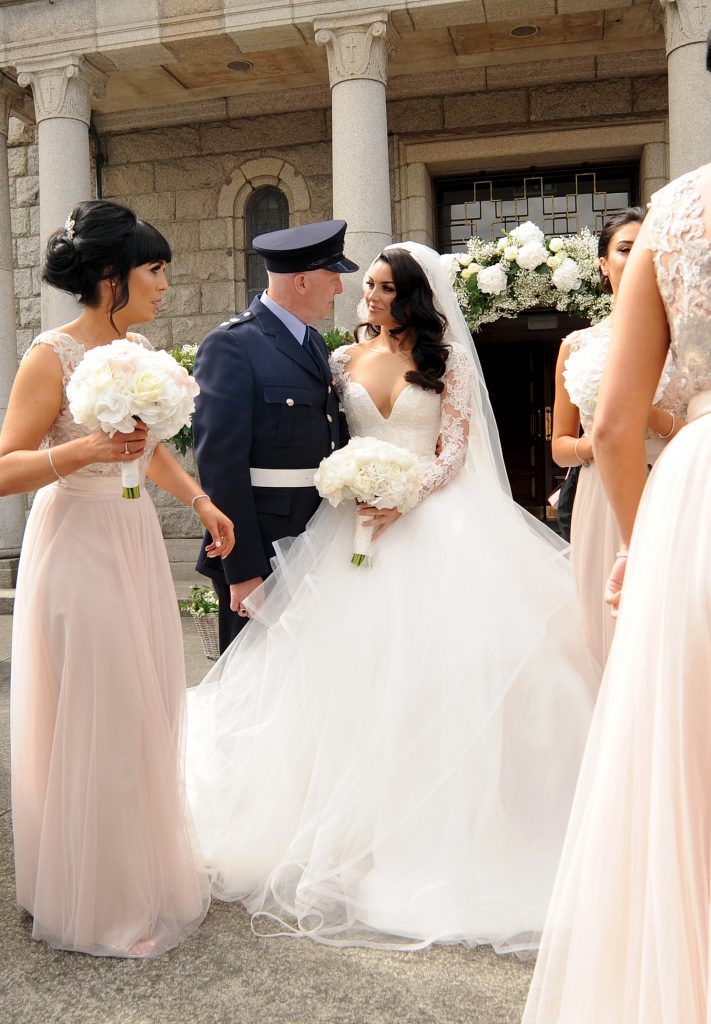 Designing a bespoke wedding dress takes time, and with a few months to go until the big day, Sandra said Suzanne had some nerves over whether or not the dress would be ready in time for the big day. "She had a meltdown - she thought it would be too late. But for the pressure that was on her she was still so calm throughout and clear on what she wanted," said Sandra.
On the day, she looked beautiful in the long-sleeved princess style gown, which featured a plunging neckline, layers of tiered tulle, and a double horsehair hem. She paired the bespoke dress with a pair of strappy silver Louboutin sandal heels, and white blooms.
The team at McElhinney's also dressed Suzanne's mam Susan, who wore a dusky pink Fely Campo dress with matching gold baroque print jacket. Her five bridesmaids wore tulle skirted gowns with scalloped lace V-necklines.