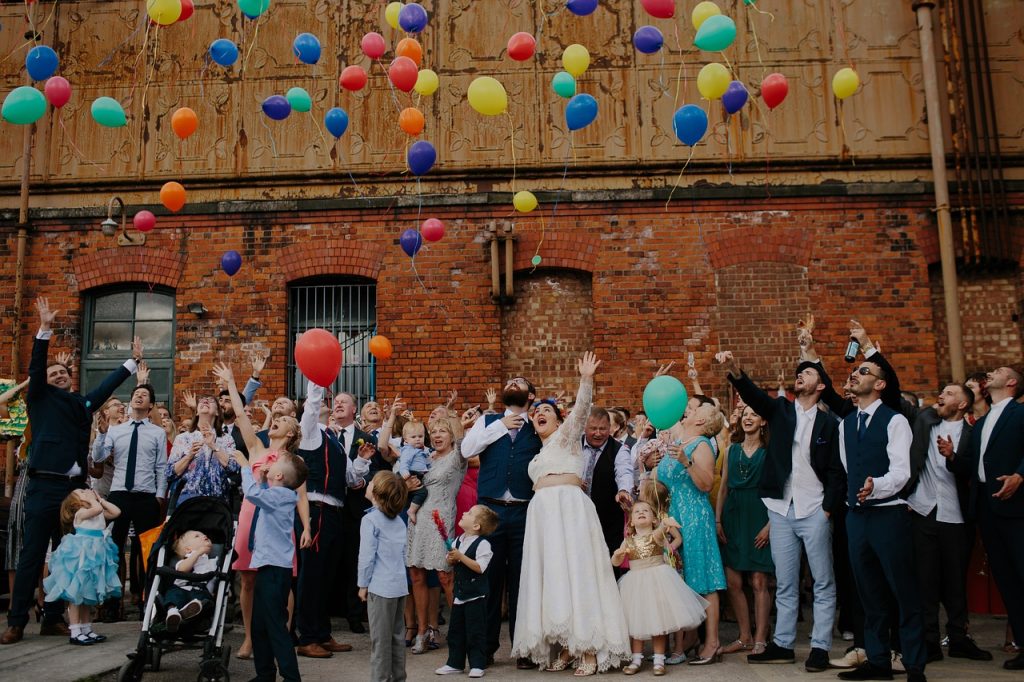 The average spend on an Irish wedding is €24,556, according to the result of our big Wedding Survey of 2017. The majority (48%) of our readers budgeted between €20,000 and €30,000 for their big day, and 36% of you dutifully came in roughly on budget. A further 37% of you admitted to going a little bit over, but only 6% went way over.
Just under half (48%) of you paid for your weddings by yourselves, while a further 38% of you footed the bill yourselves with some assistance from your parents. Four in ten of you financed your wedding from savings alone, while a further two in ten used a mix of savings and a loan.
Religious ceremonies were still among the most popular types of weddings, with 61% of you getting married in a church. Of those who did not, the main reason (71%) was that the couple weren't religious.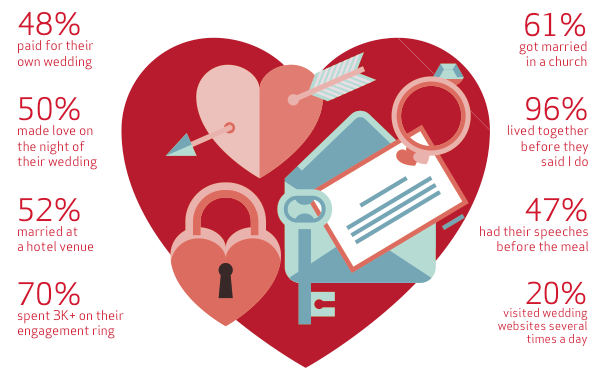 December was overwhelmingly (22%) the most popular month for engagements, and the average length of engagement was 19 months. A whopping 70% spent €3,000+ on the engagement ring.
On average, Irish weddings have three bridesmaids and three groomsmen, and over half (52%) of you chose a hotel as your venue. Country houses were the second favourite choice, with 20% of you choosing one as your venue. When it came to wedding size, the average number of guests was 172 per wedding.

When asked if they could do it all again, the big thing people would go back and change is how much they worried about the wedding - almost half (45%) of you said you'd stress less about the big day. Just over a quarter (27%) said they'd spend less, while two in ten people said they wished they'd spent more time with their partner and one in ten said they'd invite less guests. Only 3% of brides said they'd go back and choose a different dress.
According to the wedding survey, the average spend by most couples in all the main wedding categories was as below: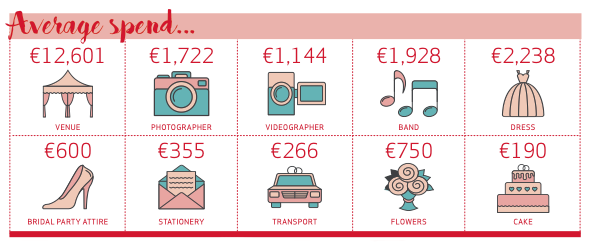 *These are all average spends, and take into account that some couples opt out of certain elements of a wedding entirely, or have friends and family help them out and so, may have given a €0 response.