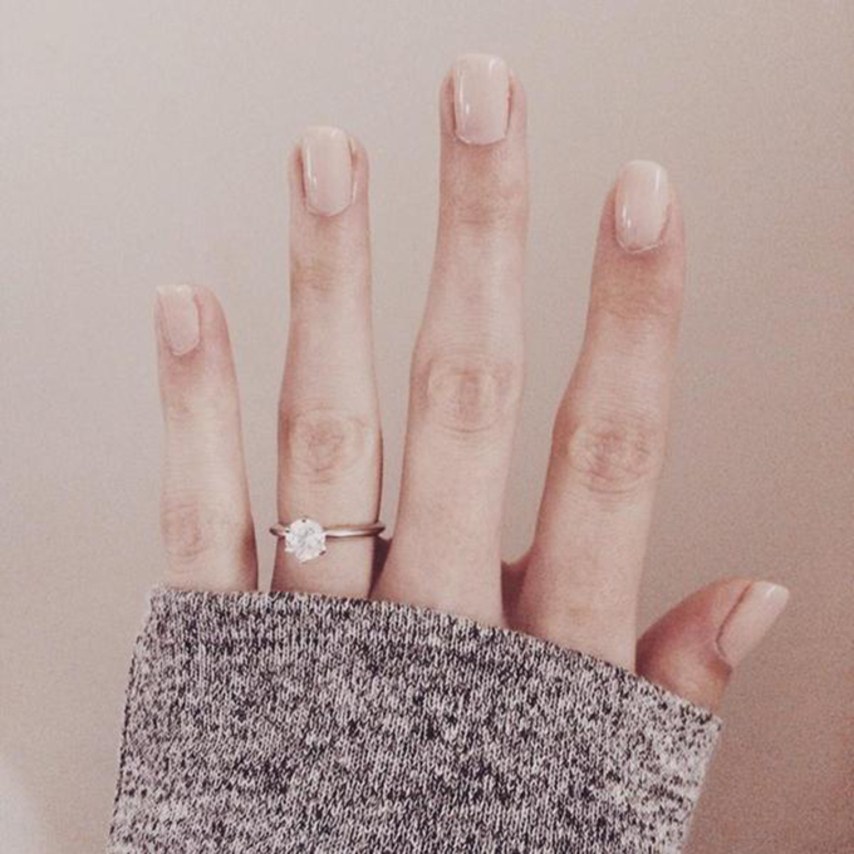 We already brought you the deets on the most pinned wedding dress on Pinterest, but the wedding planning pins start long before a proposal even happens for plenty of people. We know alllll about those secret wedding Pinterest boards, you guys!
So it's not surprising that over 103,900 people have pinned this one engagement ring. It's a sparkling rose gold solitaire, and it's proof that this year at least, simplicity is winning for brides-to-be.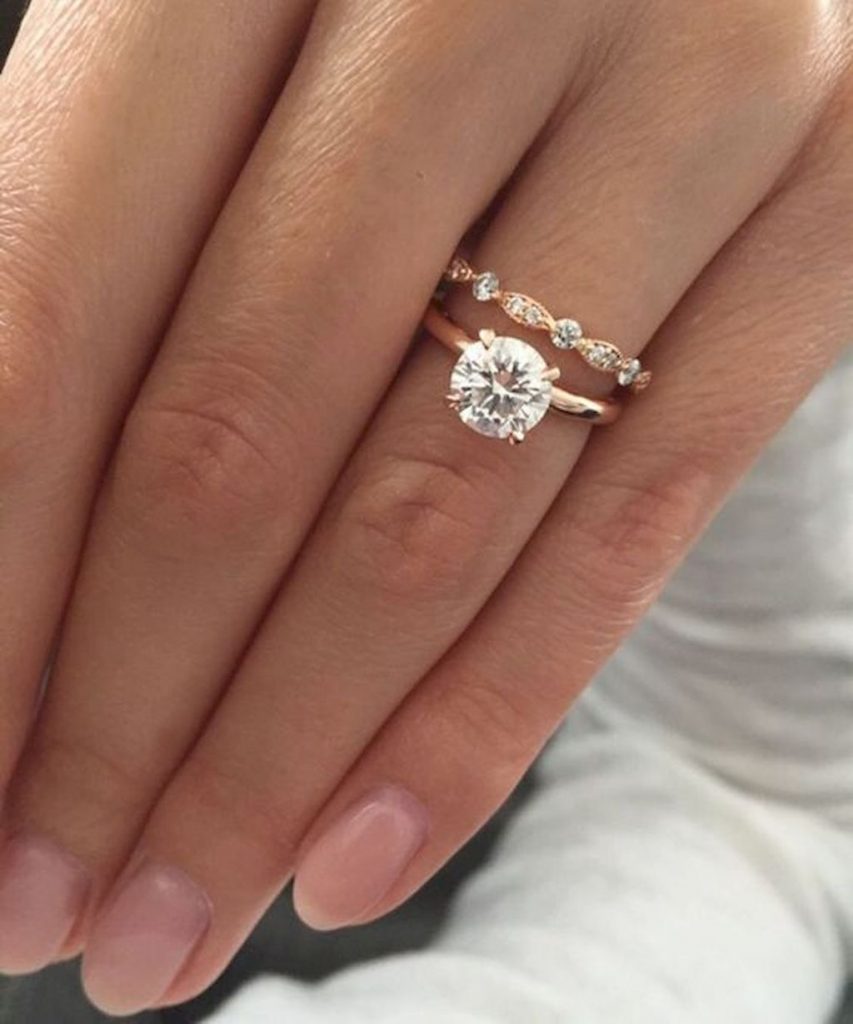 Sadly, the engagement ring isn't mass produced for every bride-to-be around the world to sport on her finger. According to the Daily Mail, the bling belongs to Sylvia Billone and was custom-made just for her based on her own designs pulling from various rings she herself loved on Pinterest. She revealed online that the rose gold band boasts a 1.22 carat solitaire diamond. She requested millgrain around the smaller diamonds only and plumped for a rose gold band.
No word on the price of the ring yet, but we have a feeling it wasn't exactly cheap.
It's a big jump from the most popular engagement ring that stole hearts last year on Pinterest. While this year's bling is quite minimalist, last year people went mad for a white gold Verragio ring, with its diamond twisted split shank paired with lace embellishments. By comparison to this year's ring, last year's is much more opulent in style, but it just goes to show you how quickly wedding fashion is changing.