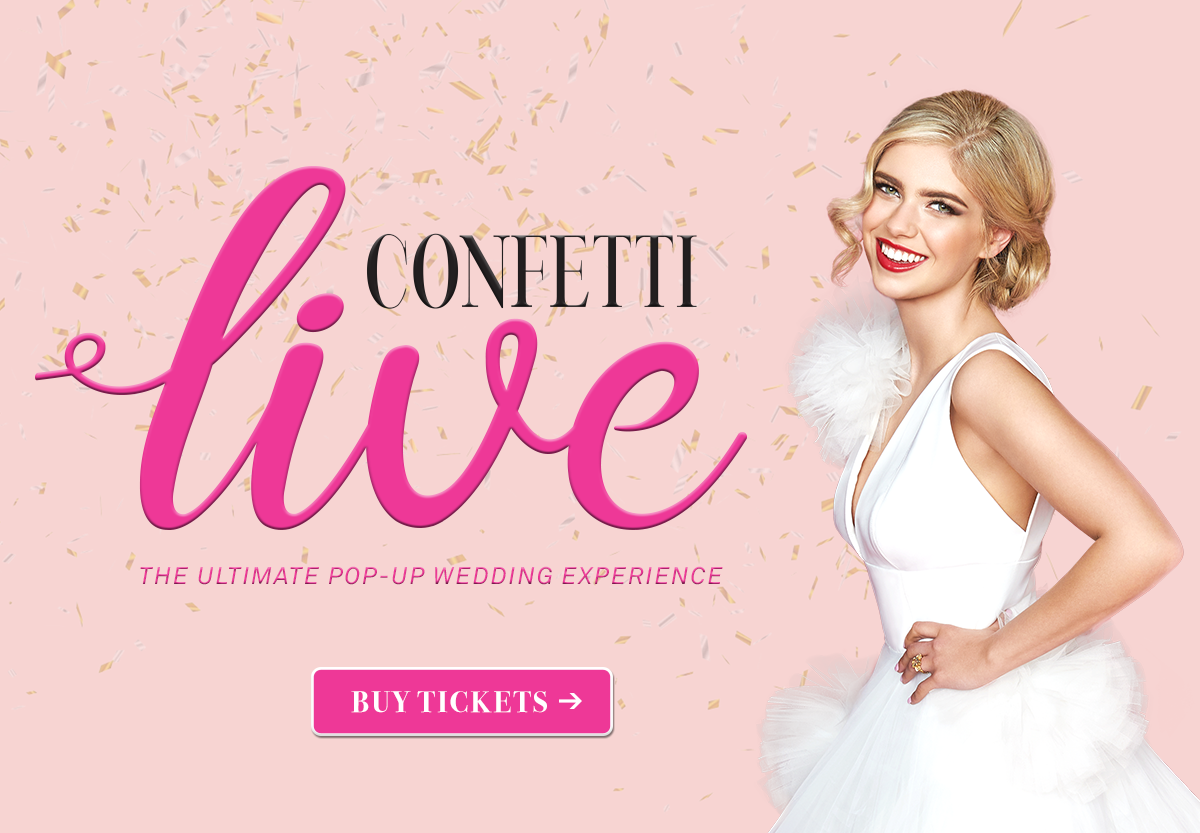 Hey bridies!
We're SO excited to finally reveal what we've been working on for the last few months. Introducing, the all-new Confetti Live! You've been asking for an event, but we didn't want to host any old shindig. It had to be totally fresh and different, packed with unmissable content, look spectacular, be heaps of fun and contain all the elements of Confetti that you tell us you love. And so, Confetti Live was born. 
Gather your 'maids and mams and get your glad rags on for a gorgeous day out, filled with inspiration and fun at The Morrison Hotel. As part of the exciting line-up, you'll learn from the best industry experts, get inspired for every element of your day, meet some of your favourite online peeps and dine on delicious treats. Oh and you'll get to hang out with us - and we're great craic!
WHEN: Sunday 14th October, 2018
TIME: 11.30am - 6pm
WHERE: The Morrison Hotel, Dublin.
WHAT: An exciting, interactive live show and gorgeous girly day out, with all the benefits of a boutique wedding fair experience... Welcome to something completely different!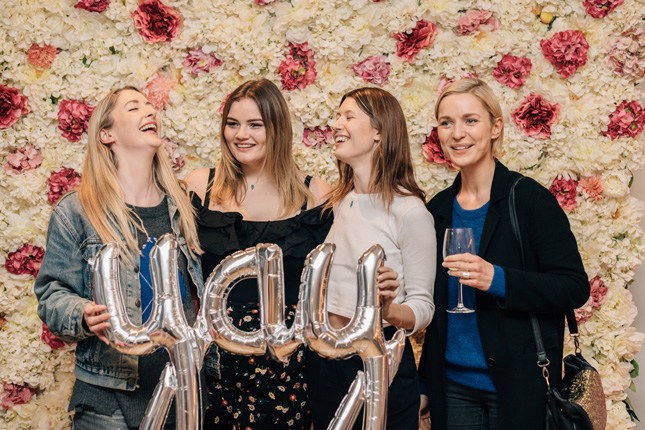 So, what's happening?
Dresses for days...
After a gorgeous morning reception, we'll kick the day off with a high energy, beautifully styled runway fashion show, set to the soundtrack of our live house band. The show will feature the best bridal boutiques in Ireland, as well as beautiful bridesmaid and mother of bride fashion. Have we found your gown?
'I Do' Crew
Don't miss our informative and fun 'Loose Women' style panel discussion and interactive Q&A session. Author of best-selling 'Owning It: Your Bullsh*t-Free Guide to Living With Anxiety' and journalist Caroline Foran will be there chatting about how to deal with wedding anxiety; both in the lead-up and on the day itself. Renowned wedding photographer and author of Ever Yours - A Wedding Photographer's Secrets to Creating Beautiful Memories of Your Special Day, Christina Brosnan of Brosnan Photographic will be talking about the art of wedding photography and much more. Wedding stylist and event planner Sharon Griffin of Frog Prince Weddings & Events will be giving you top décor tips and advice on smooth sailing on the day of your wedding. Finally, Aoife Ryan from the Morrison Hotel has seen her fair share of weddings, so you could say she knows a thing or two about how to plan the perfect celebration - she'll be joining us to give her insider insights. ...What line-up! You'll learn lots from these ladies' collective years of experience and get to ask those burning questions about planning, etiquette, budgeting and more. Notepads at the ready!

The Skin Nerd
Jennifer Rock will join us on stage to chat all things bridal skin-prep. This interactive Q&A session is your opportunity to ask the in-demand skin guru those all-important skin care questions. We'll chat break-outs, avoiding wedding day cold sores, supplements and hero products - you don't want to miss this! The Skin Nerdettes will also be there on the day giving mini skin consultations - yay!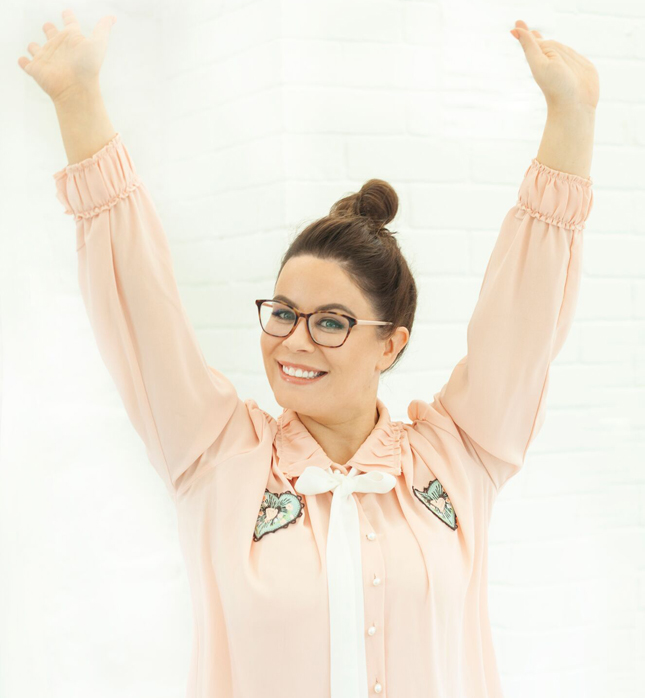 Ridey Bridie
Get inspired for your own bridal beauty looks with Xpose reporter and makeup artist to the stars Nadine Reid and celebrity hairstylist and social media star Ali Dee! The gals will be talking you through their key pre-wedding prep steps, how to approach your hair and makeup trials, their hero products and top makeup, beauty and hair tips - all while demoing some seriously gorgeous bridal looks. There also two of the most fun people we know, so it's bound to be a barrel of laughs with this pair on stage!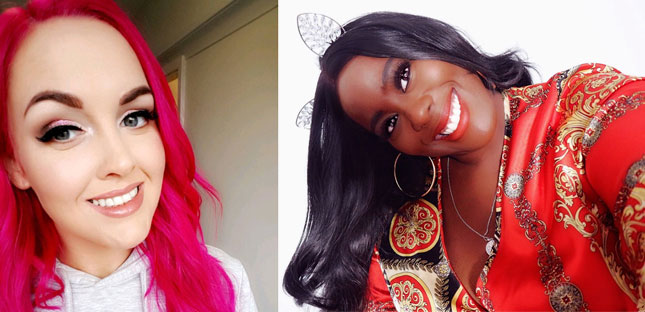 'Been There Bride'
A second, interactive element will see an exciting lineup of well known recent brides talk through the things they wish they'd known, what they'd do differently, what they'd spend more on or ditch altogether and their best advice for future brides. This live version of an ever-popular feature in Confetti magazine will provide invaluable insights and, no doubt, a few laughs too.
The panel will include one of Ireland's most sought-after stylists and destination weddings experts, Lesiele Juliet; freelance journalist, editor and beauty guru, Aisling Keenan, creator of the internationally acclaimed brand Waxperts and social media superstar Ellen Kavanagh and celebrity makeup artist and creator of Irish makeup brush brand Nima Brush, Niamh Martin.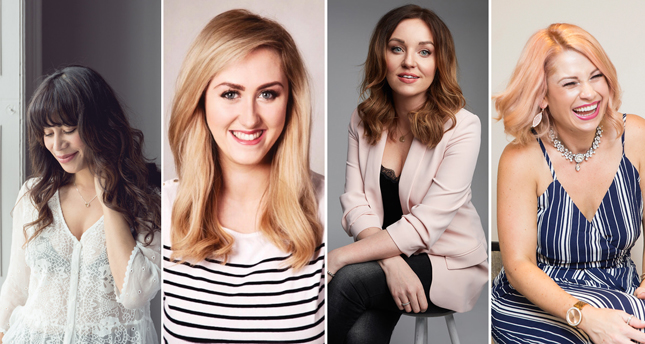 The Wedding Village
Sure, Confetti Live is an interactive live show and gorgeous girly day out, but you'll also reap all the benefits of a boutique wedding fair experience. Meet and mingle with the best in the business at our 'wedding village', where carefully selected vendors will show their finest wares to inspire your fashion, décor, detail and planning choices. Who knows, you might just meet your wedding A-team!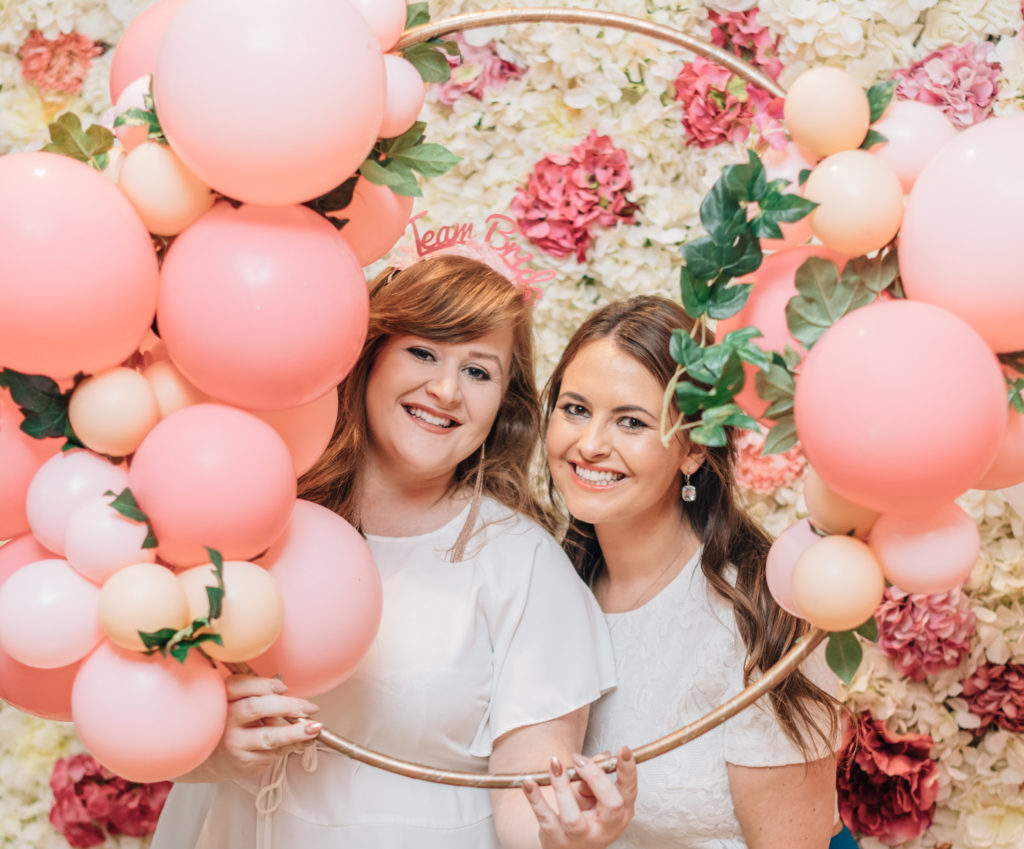 Awesome Entertainment!
It wouldn't be a Confetti event without some deadly music! Nope, pretty vanilla bridal events just aren't our vibe. Instead, we'll be entertained by our amazingly talented pals The Apple Blossoms while we dine on delicious brunch and our fave wedding band Wow will rock out throughout the fashion show! Woohoo!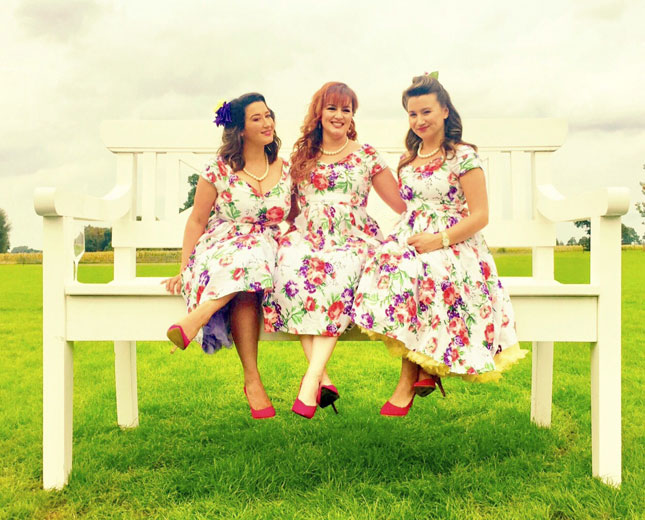 On top of that, our pal Linda Byrne will be there to illustrate guests. Her drawings are the CUTEST and will make the cutest keepsake. And yes, she does weddings!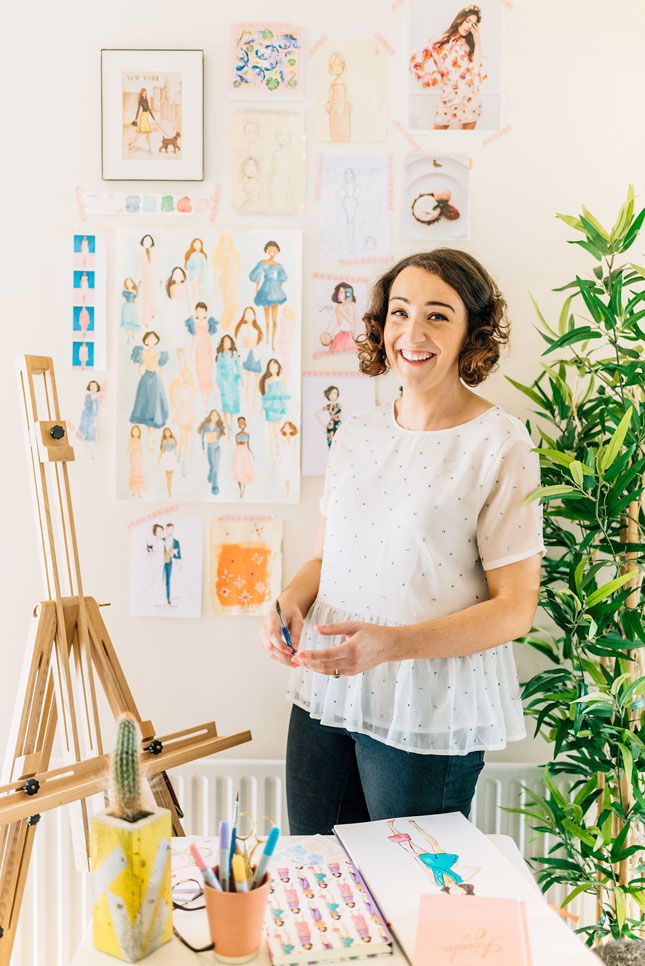 Image Claire Brown
But wait, there's more!
Every guest at Confetti Live will receive a gorgeous goodie bag of luxury products worth over €150, including a copy of Confetti's best-selling book The Wedding Planner. And did we mention the prizes? There'll be lots! Get your glam on for a chance to win the coveted best-dressed prize, ask key questions during our discussions to bag a spot prize... And lots, LOTS more!
Ladies who lunch
Guests will also enjoy the tastiest treats The Morrison has to offer on the day. Famed for its delicious food and great service, you're in for a real treat here. Yum!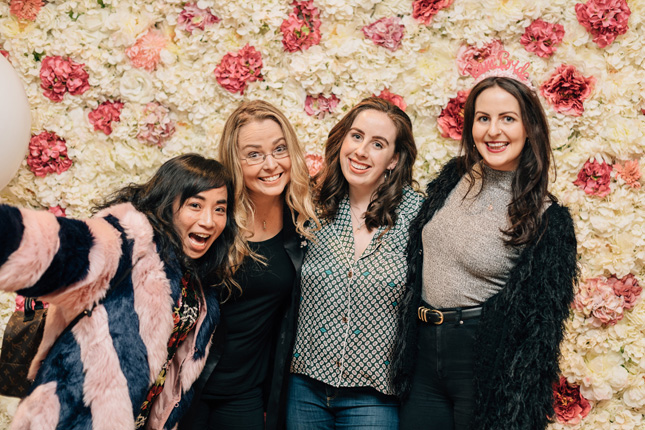 Beautiful surroundings, scrumptious food, live music, deadly décor and tonnes of bridal fashion inspiration... Sound good? Throw in great prizes, fun entertaining extras, a chance to meet the best in the business and hang out with some of your fave faces and you've got an event that's not to be missed.
A limited number of tickets are on sale NOW for Confetti Live. 
Get yours here...

Photography: Claire Brown