Confetti was back on Saturday AM on TV3 this week, with stunning wedding decor trends for 2017. The amazingly talented Lorraine from Elk Stylist styled up a storm and created three beautiful displays featuring some seriously talented Irish wedding creatives. ...Missed it? No probs! Catch up here!
CLARIFICATION: Even the telly box suffers from morning brain sometimes, and a couple of the on-screen credits got a little jumbled. So here's your guide to who created what:
Roses & Ruffles
This showstopping, four-tiered cake was created by Roses & Ruffles to perfectly complement the relaxed summer vibe of table one. Can you even believe those flowers are edible? They perfectly echo the beautiful arrangments created by Judi from Balla Florists.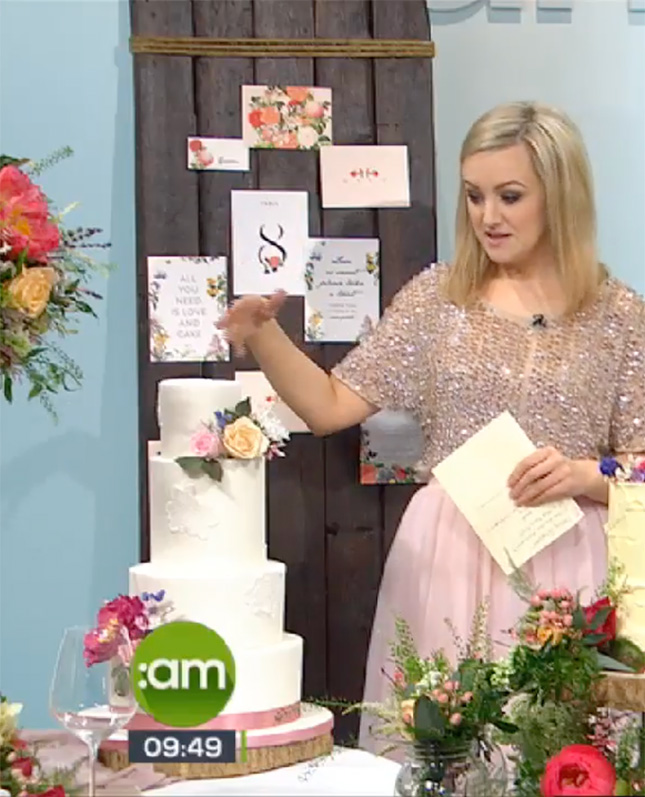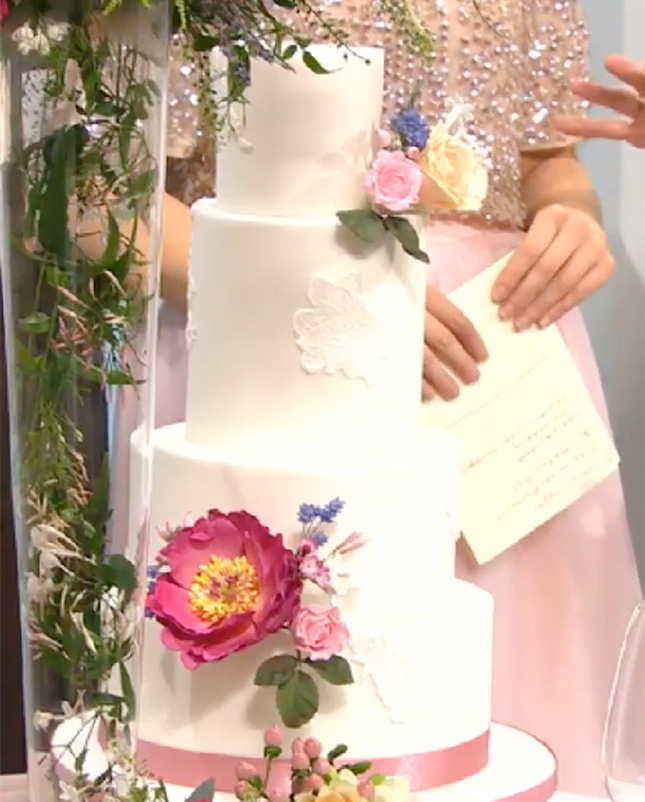 Sarah from Roses & Ruffles also created the delicately decorated cookies on our gorgeous rustic cake display, below - a woman of many talents!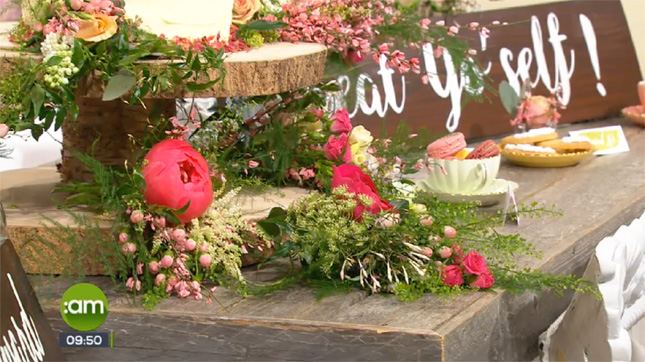 Maggie Marley
Peeping out from behind Laura's head is the beautiful stationery created by Maggie Marley. Brightly coloured ranunculus print, considered typography and the prettiest script were combined to create a super-luxe, yet relaxed suite - we're in love!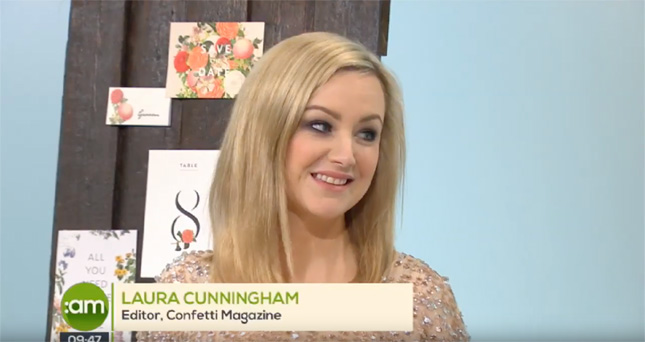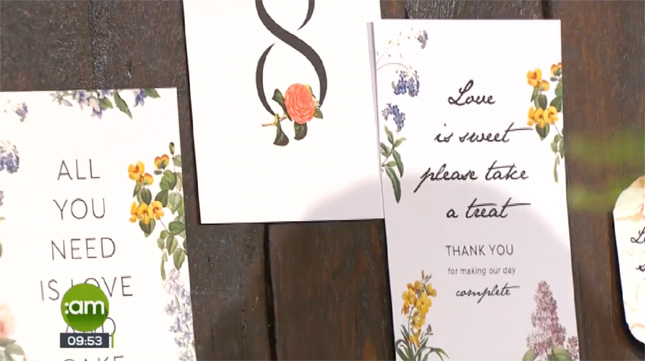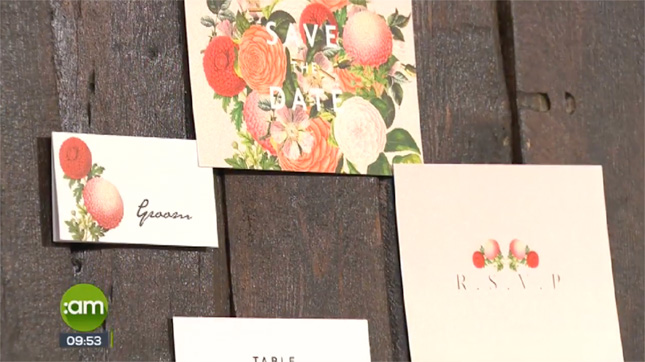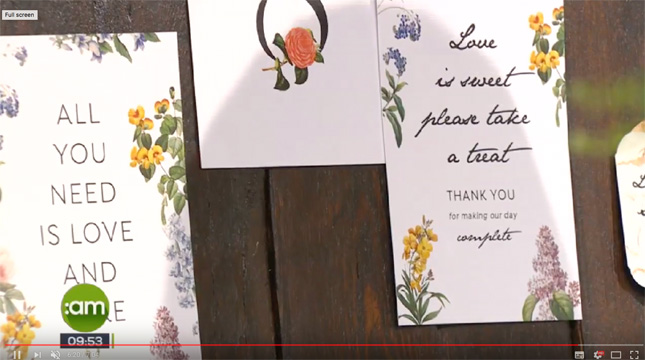 The Flour Artist
The soft-frosted cake on the rustic cake display was created by The Flour Artist. It's elegantly bohemian, with wildflower garnishes and dried petal detailing. So gorgeous!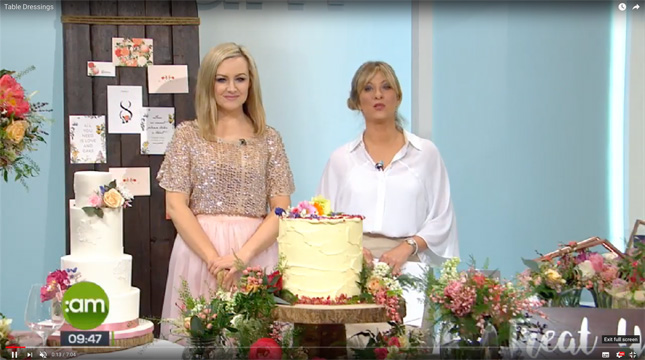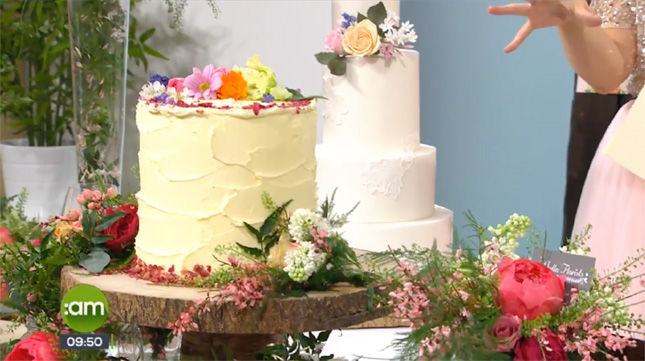 The Garden, Powerscourt
Mark Grehan from The Garden, Powerscourt created the stunning floral display on Table 3. We just adored the deep tones and those amazing fringed tulips!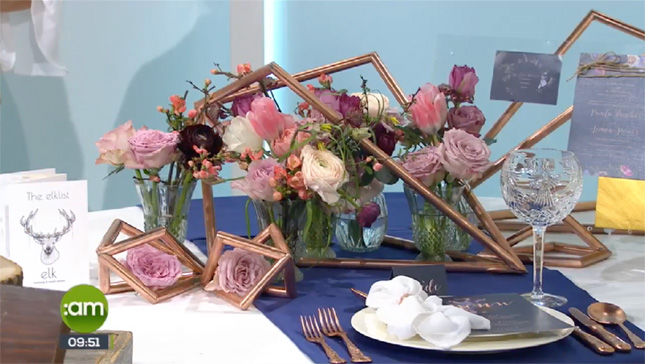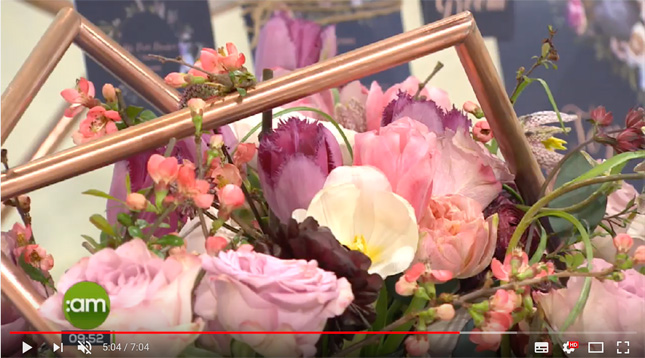 Little Bow Print
The stationery on the geometric table was created by Little Bow Print - so elegant and perfectly in keeping with the contemporary vibe of the display. Beautiful work, Tanya!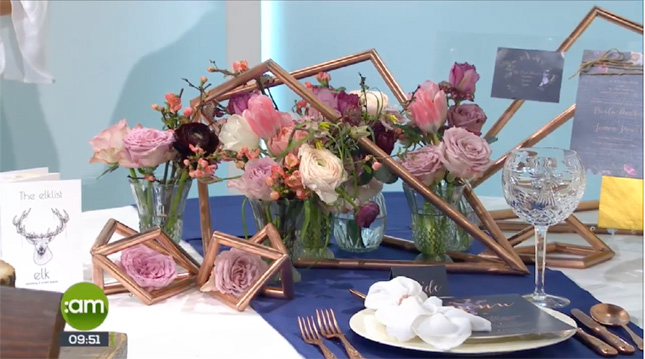 Balla Florists
Judi Roche from Balla Florists in Mayo created the dramatic display on Table one and dressed the cake table to perfection. The peonies ...Amazing!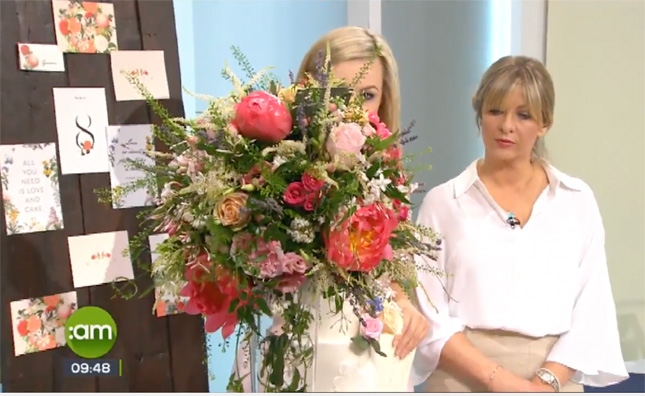 Little Ivory Weddings
Framed beautifully at the front of our set, was a gorgeous suite created by Little Ivory Weddings.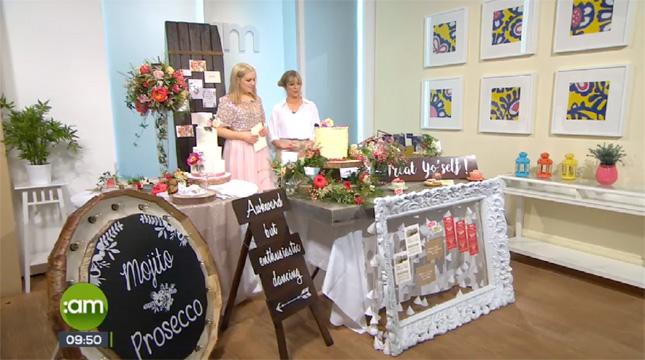 A huge thank you to Lorraine from Elk Stylist and her team for their hard work putting all of this gorgeousness together. Fancy having Lorraine style your wedding? Get in touch with her here: Website | Facebook | Instagram | Twitter | Pinterest