Only the very best wedding vendors appear in Confetti's directory, and we're super excited to shine a light on a fabulous group from it each month. We're hoping to make it super easy to find your dream wedding vendors, and we're certain that you'll find the perfect fit among our brilliant crew of wedding suppliers.
If the category you're looking to fill isn't in this group of star suppliers, take a look in our Confetti Recommended Suppliers Directory for someone who might, or stay tuned for next month's selection!
THE MORRISON
If you're looking for a beautiful city centre venue that is only a short walk from some of the most popular city ceremony spots like City Hall and Smock Alley Theatre, The Morrison Hotel is a stunning option. Located on the banks of the River Liffey, you won't be short of a city centre portrait spot - including the iconic Ha'penny bridge down the quays - and the venue prides itself on having an unmistakable hint of Dublin's rock'n'roll scene in the air.
They offer an exclusive, unique wedding venue, with a choice of packages from €73 per person. The four star designer hotel features a private river-front entrance through the Gallery for your guests, where they will enjoy champagne and canapes, before heading through the private Courtyard Garden and into the main Printworks ballroom. It can seat 180 for dinner in Printworks, or the more intimate Halo space can seat from 30-85 people, and the team at the venue are happy to create a package to perfectly suit your needs.
Website | Facebook | Instagram
SONHO A DOIS ALGARVE WEDDINGS
Hoping for some near guaranteed sunshine on your wedding day? Planning a wedding in the Algarve might be right up your street. Sonho A Dois are wedding planners based in sunny southern Portugal, and they understand how difficult it can be planning a destination wedding, so their main aim is to make it easy.
Whatever type of celebration you're planning, whether it's a beach wedding or a black tie event, they want to make it so you can relax and enjoy the day from start to end. They're all over the details, big and small, and they don't do off-the-shelf weddings - they can tailor everything to you as a couple and what you want, to create an event that's totally you.
See Sonho A Dois' Recommended Supplier listing for more information.
Website | Facebook | Instagram
THE WHITE & GOLD BRIDAL GALLERY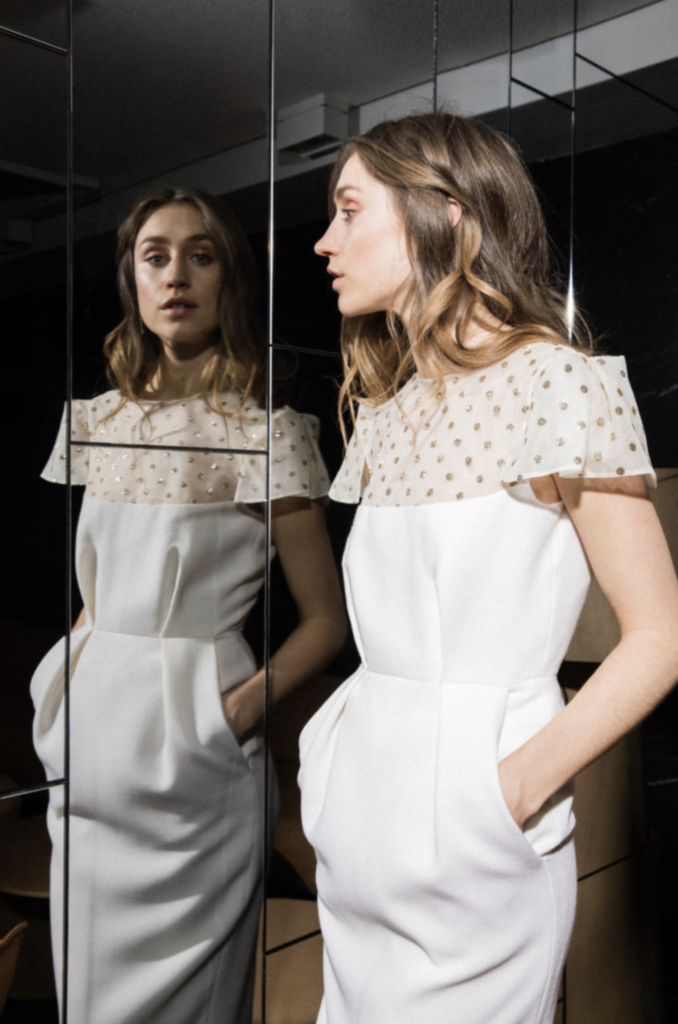 If you're looking for contemporary wedding dresses that are a little on the cool or more edgy side, The White and Gold Bridal Gallery may have your dream dress in stock. They have an exciting collection of international designers including Bo & Luca, Karen Willis Holmes and, exclusive to them, and completely new to Ireland - Maria Fekih and Tatyana Merenyuk.
The designer collections at The White & Gold challenge the mainstream bridal aesthetic. They feel the brides that come to them have their own sense of style and want to own their bridal look with a contemporary, yet timeless wedding dress. They want your guests to not only describe your dress as beautiful but as "so you". Book an appointment in their Kinsale boutique to see for yourself.
See The White and Gold Bridal Gallery's Recommended Supplier listing for more information.
Website | Facebook | Instagram
HEN WORLD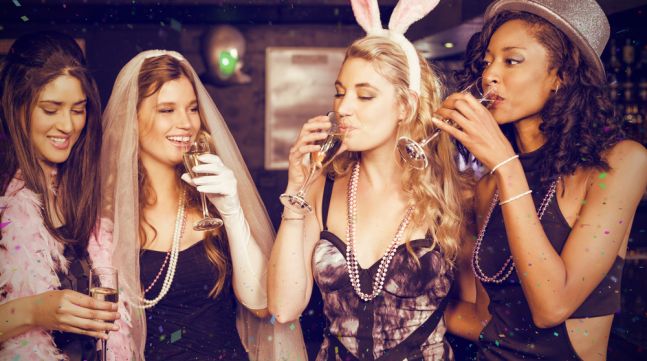 It's coming into peek hen season, so we know you're looking for gorgeous decorations and all the finishing touches to complete your hen party. Hen World stocks everything you could possibly need, and in a wide range of styles and colours. Whether you're looking for a hen party veil, or some gorgeous banners to decorate the place, sashes for the hens or just some photobooth party props, Hen World will have you covered.
Founded when the owner had planned one too many hen parties and knew she needed to provide a place where bridesmaids could get all the bits they need in one place, this is a shop that knows what's up when it comes to hen parties.
See Hen World's Recommended Supplier listing for more information.
Website | Facebook | Instagram
ALILA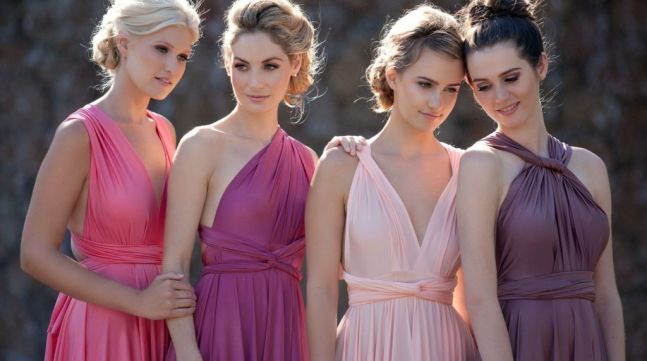 Alila's 2000 sq ft showroom is home to a new shopping experience for their customers, with a stunning space, full of bright natural light and spacious changing rooms. Open by appointment only, customers all get a VIP service with a dedicated style consultatant to help you find the bridesmaid dresses that suit your wedding to a tee.
They carry several bridesmaid brands including Hayley Paige Occasions, Gino Cerruti, Bariano, Mascara, Goddess by Nature and Eliza & Ethan, and their multiway dresses are still proving extremely popular for bridal parties with 'maids that are different shapes and sizes. With over 48 colour options and sizing ranging from 0 - 24 there is something for everyone!
See Alila's Recommended Supplier listing for more information.
Website | Facebook | Instagram
SAVE THE DATE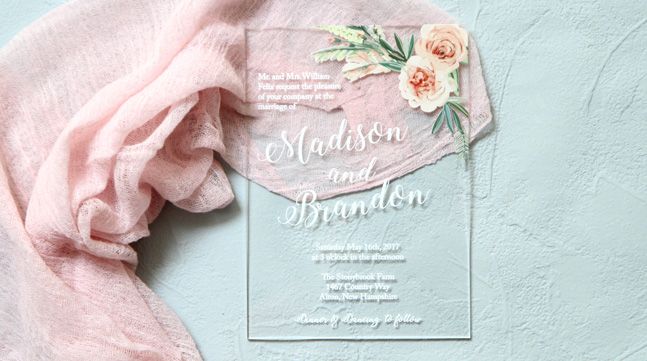 Savethedate.ie create beautiful wedding invitations and stationery, and they aim to create suites that will set the tone and expectations for your wedding day. Make a long-lasting impression by choosing their elegant designs that will make your big day stand out.
They offer a wide range of styles, from traditional invitations with an elegant vintage touch to high-end modern designs, to letterpress, acrylic or laser cut pieces. They aim to shape the stationery into a stylish feature of your wedding, from the save the dates to mass booklets, signage and thank you cards - they can create a complete suite so the theme runs throughout your day.
See Save The Date's Recommended Supplier listing for more information.
Website | Facebook | Instagram
MANDY WALSH TRAVEL COUNSELLOR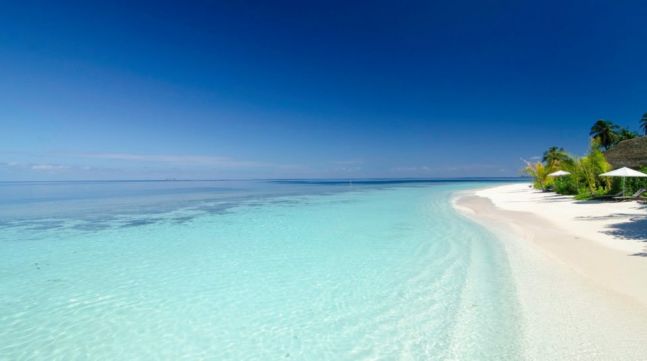 Mandy Walsh loves arranging people's honeymoons, and what she calls 'weddingmoons' - when couples combine their wedding abroad with their honeymoon. And no two holidays are the same - she tailor-makes every holiday to the couple, ensuring the holiday is totally right for you, down to the finest details.
She has consultations with all her couples to make sure she's getting it right, and whether you're looking for the adventure of a lifetime or a trip to just chill and relax on the beach, she'll find the dream itinerary for you. She believes your honeymoon shoul dbe the most magical and memorable trip of your life, and should reflect your persoanlities so she works to get to know you as a couple and organise a trip perfectly arranged to suit you.
See Mandy Walsh's Recommended Supplier listing for more information.
Website | Facebook | Instagram