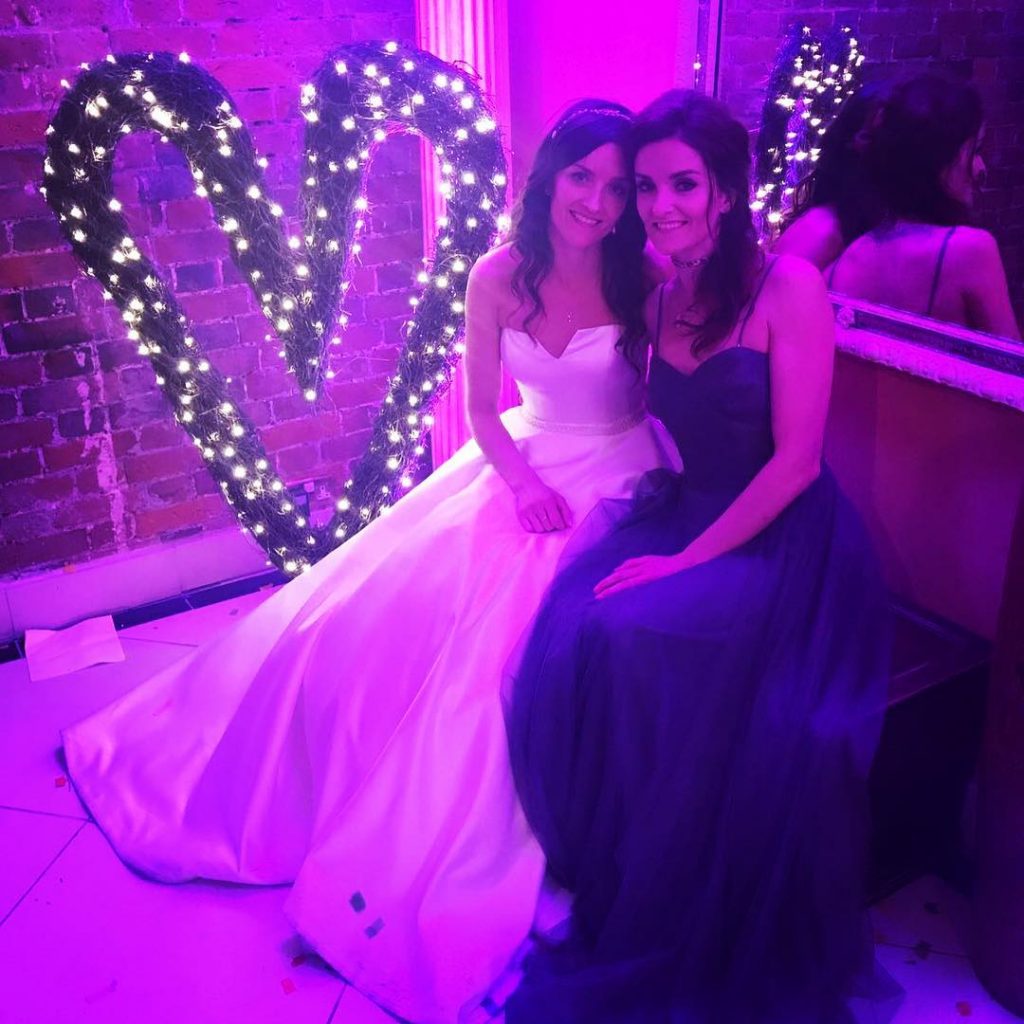 Is it really a wedding if a chorus or two of B*Witched's C'est La Vie doesn't make an appearance towards the end of the night? If the average wedding isn't complete without it, what would have the wedding of B*Witched's lead singer Keavy Lynch been without it being played at least once?
Well, taking no chances, Keavy went one step further than just playing it at her Somerset wedding last week. Alongside her bandmates, she took to the stage at the reception of her own wedding, to belt it out.
Once the video went up on Twitter from Debbie Mac, Keavy replied: "I can't believe I was talked into this!!!"
It would have been a crying shame not to, in fairness.
Best finale to a wedding ever! 👰 Congrats again @Keavylynch You looked beautiful #cestlevie #somerset @BWitchedreunion @edelelynch 👏 👏 👏 pic.twitter.com/8RlrWfjAgZ

— Debbie Mac (@DebbieMacRadio) May 12, 2017
The singer married her partner Nathaniel Comer in an intimate ceremony in Somerset. Nathaniel is a member of the chamber choir Chantage, so he pulled a few strings to get the award-winning group to provide the music for their nuptials. The rendition of C'est La Vie wasn't the first time the B*Witched girls took to the stage at the wedding, either. Keavy's bandmates Edele, Lindsay and Sinead were also roped into performing on the day, when they performed a version of the traditional Irish hymn, "Ag Críost an Síol".
A couple of my favourite photos of our special day @NathanielComer taken by the amazing @mlp_photos Such and talent and a great guy!! #love pic.twitter.com/zaTSy4p3cj

— Keavy lynch (@Keavylynch) May 9, 2017
B*Witched are currently in the studio writing a new album, and will tour the UK and Ireland later this year.