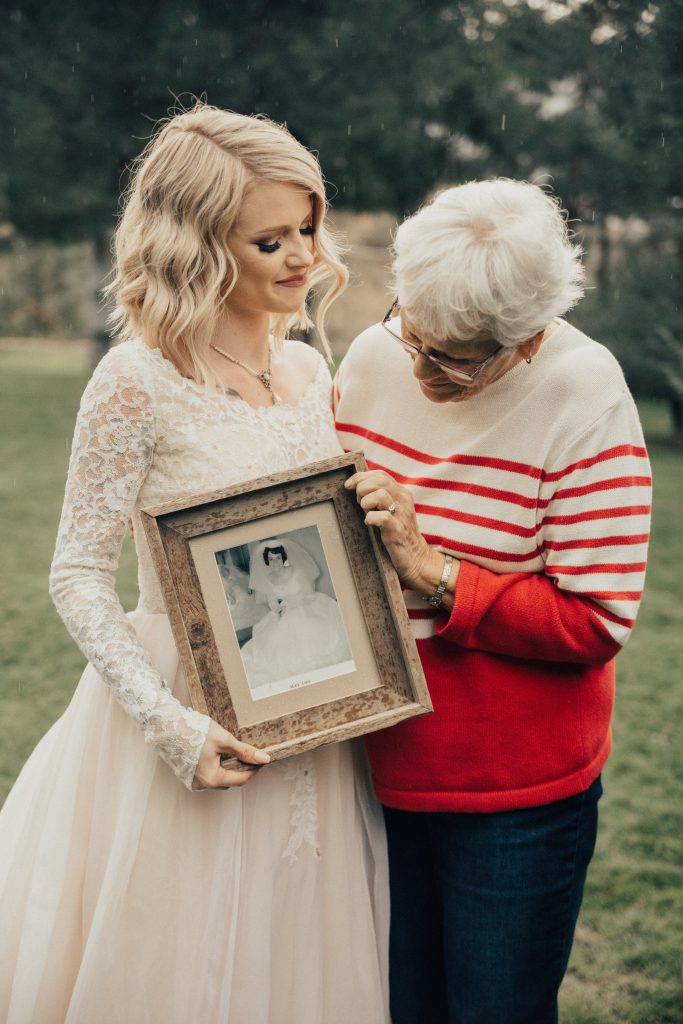 This might just be the greatest 'something borrowed' story we've ever heard.
When bride Jordyn Jensen from Boise, Idaho married her groom Dakota Cleverly on September 23rd, she wore the same long-sleeved lace dress that her grandmother Penny Jensen wore at her own wedding back in 1962.
That's right - 55 years after her grandmother got married, Jordyn donned the very same dress for her own wedding. And the best part? She didn't tell her what she was up to in advance!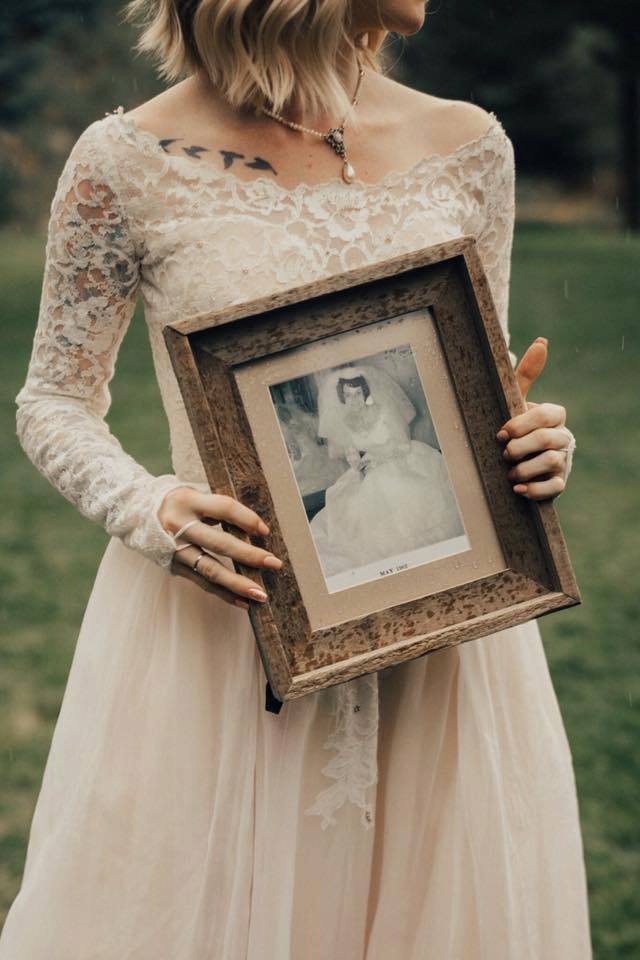 On the night of her rehearsal dinner, Jordyn turned up to her grandmother's house with her wedding photographer Kortney Peterson to surprise her with a special 'first look' photoshoot. How sweet!?
"I didn't want her to see [the dress] for the first time walking down the aisle and just start sobbing and [have] all those memories come back to her," Jordyn told Inside Edition.
The photographer shared the beautiful images on the Love What Matters Facebook page, calling it, "a first look unlike any other I've done before."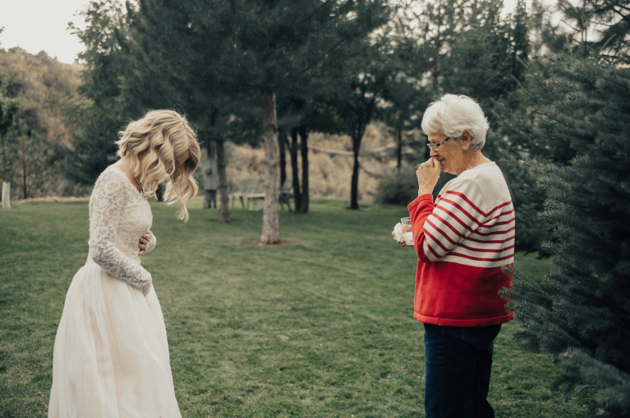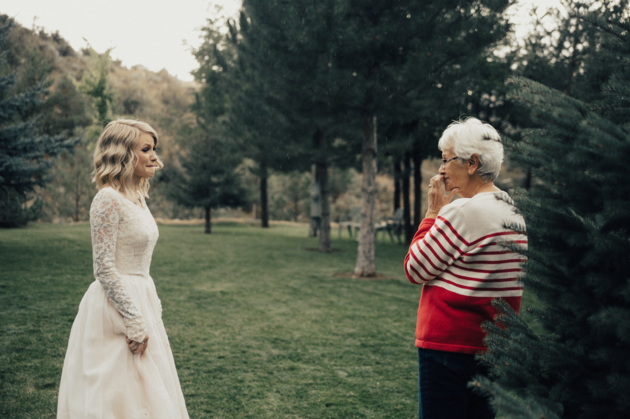 "The grandmother had no idea the bride even had her dress in her possession. Jordyn and I stepped out [of the rehearsal dinner] and got her all ready and into the dress," Kortney told HuffPost. "We got her grandmother to step outside and we showed her the old photo of her in the dress that was going to be displayed at the wedding."
And then she turned around to see her granddaughter looking every bit the beautiful bride in her gown. "It was an absolutely beautiful moment and everyone around was silent," says Kortney. "Tears began to stream from everyone's faces."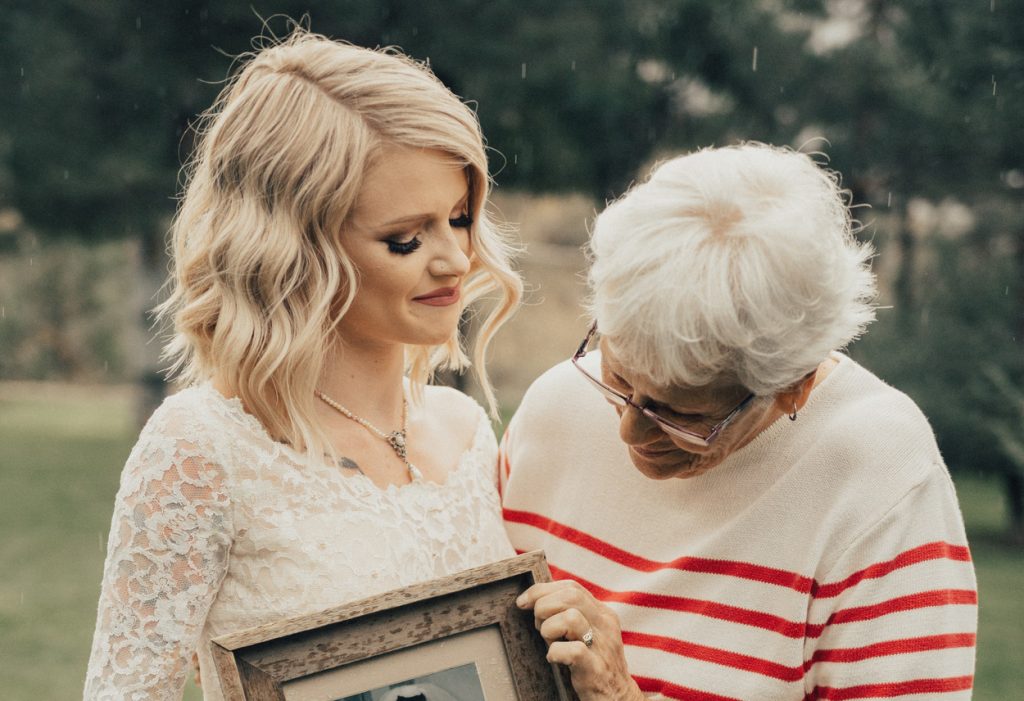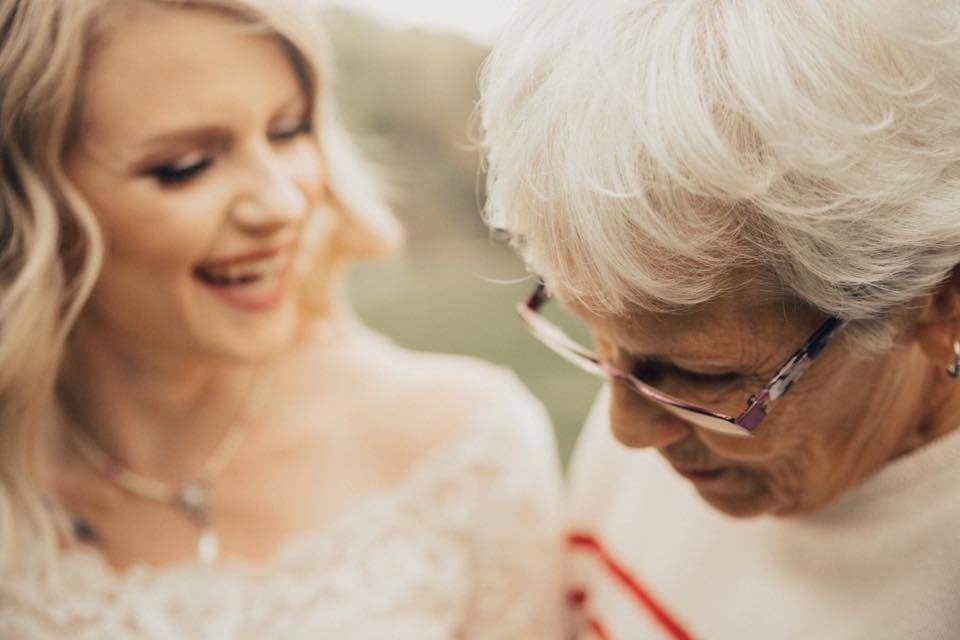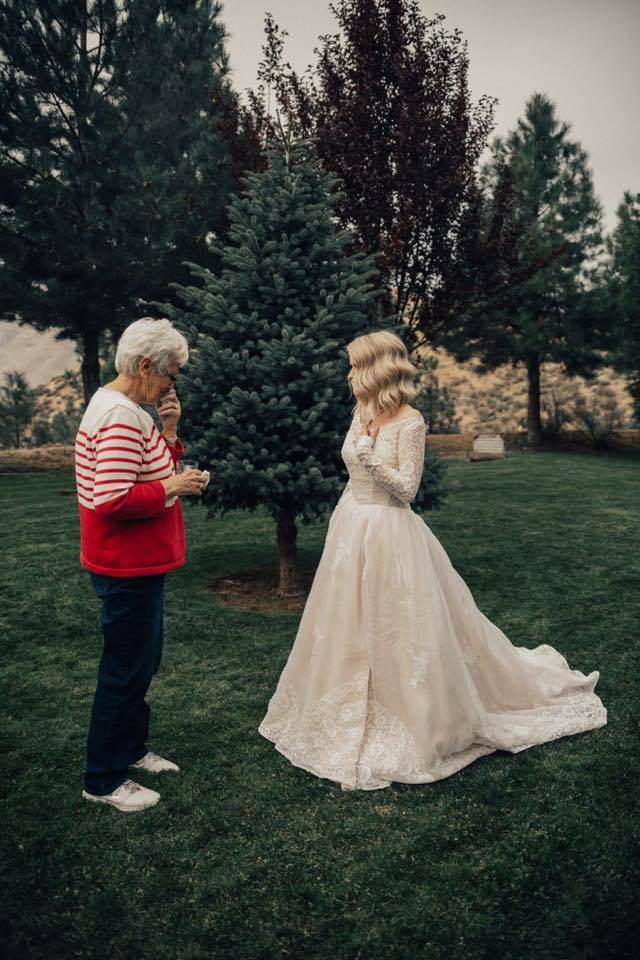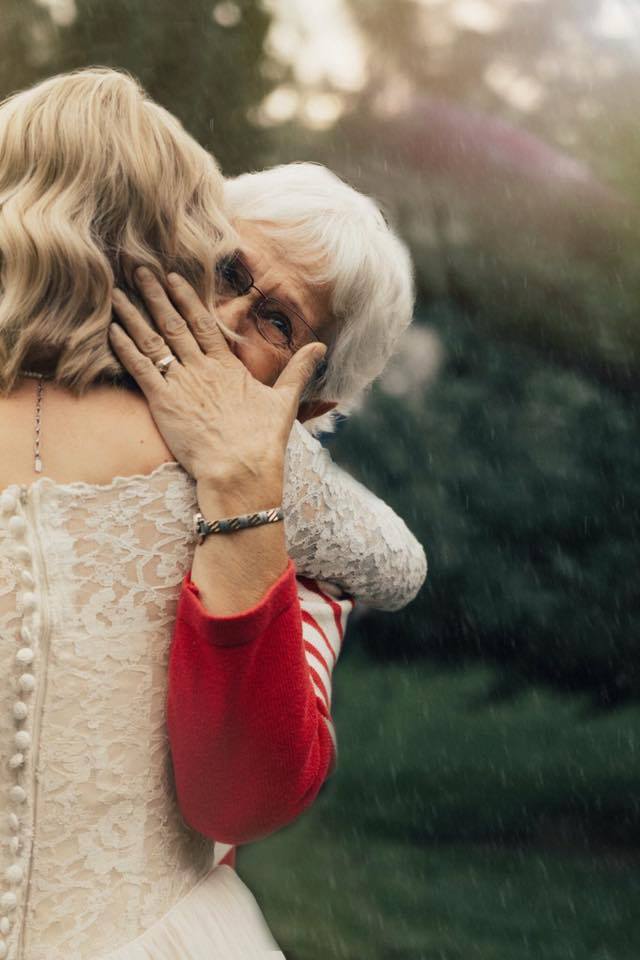 The bride told Inside Edition that the moment left her grandma "just speechless."
"I kind of blacked out for a second because it was such an emotional rollercoaster. All I heard her saying in the back was, 'Wow, wow, wow.' I finally went up and hugged her and she whispered in my ear, 'I married my high school sweetheart in this dress and so will you.'"
How lovely!?