A Confetti promotion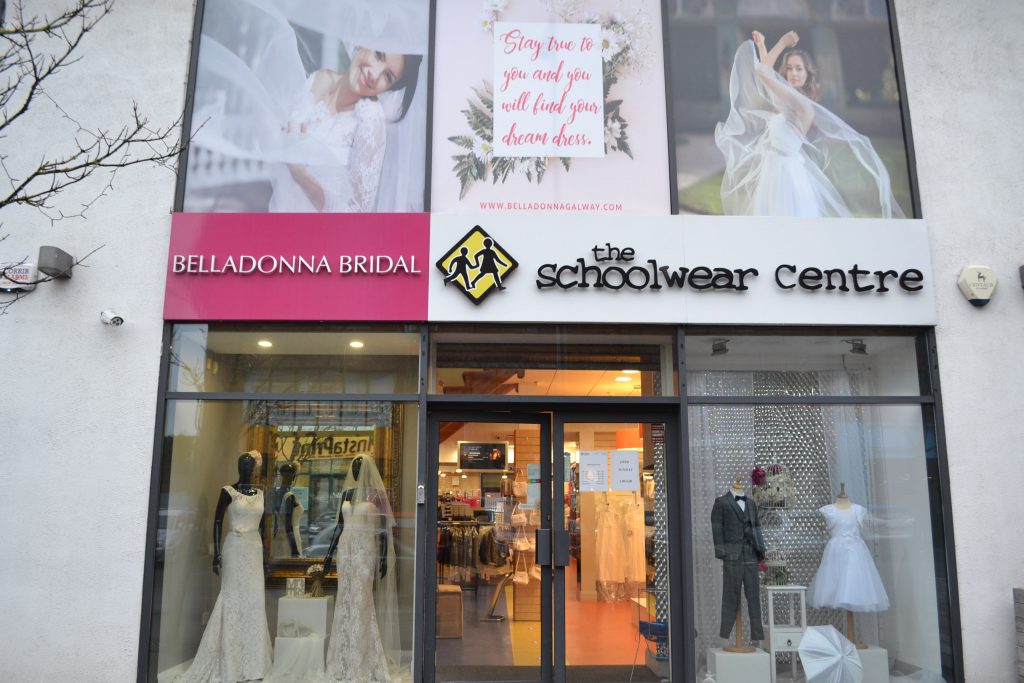 Belladonna Bridal has had a revamp of its Galway store. "We have a new and improved store concept with a mix of modern, timeless and elegant elements," says Tina from the Belladonna team. "Our goal was to make a more colourful and brighter place to accommodate our brides. The floor plan was renovated to give extra space for our wedding dresses evoking the feeling of expectation and exaltation of the bride, who is the centre of attention."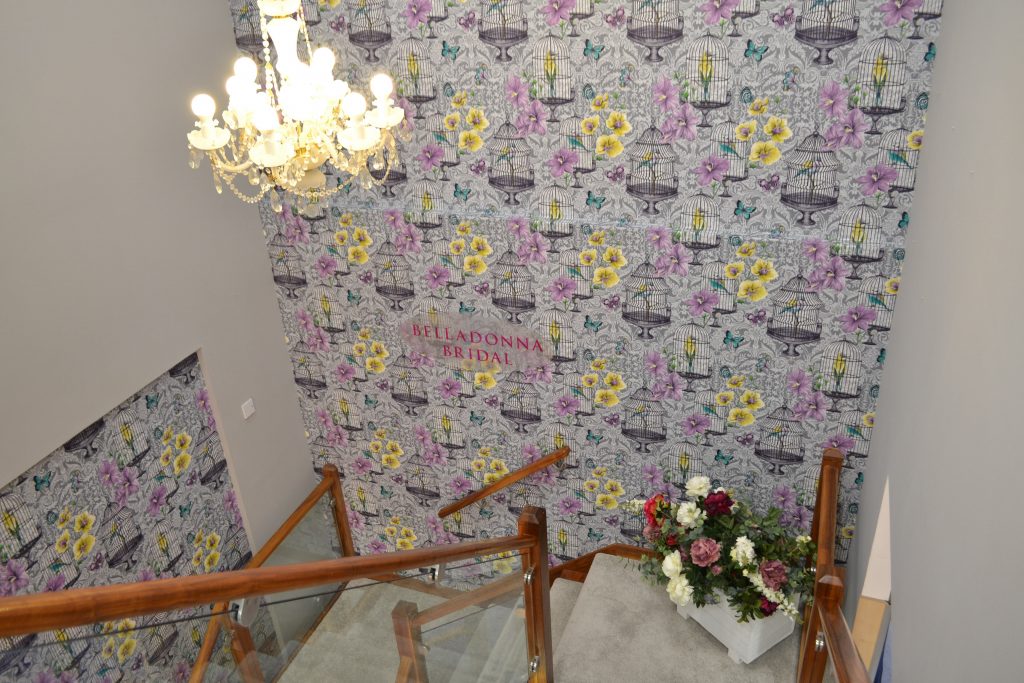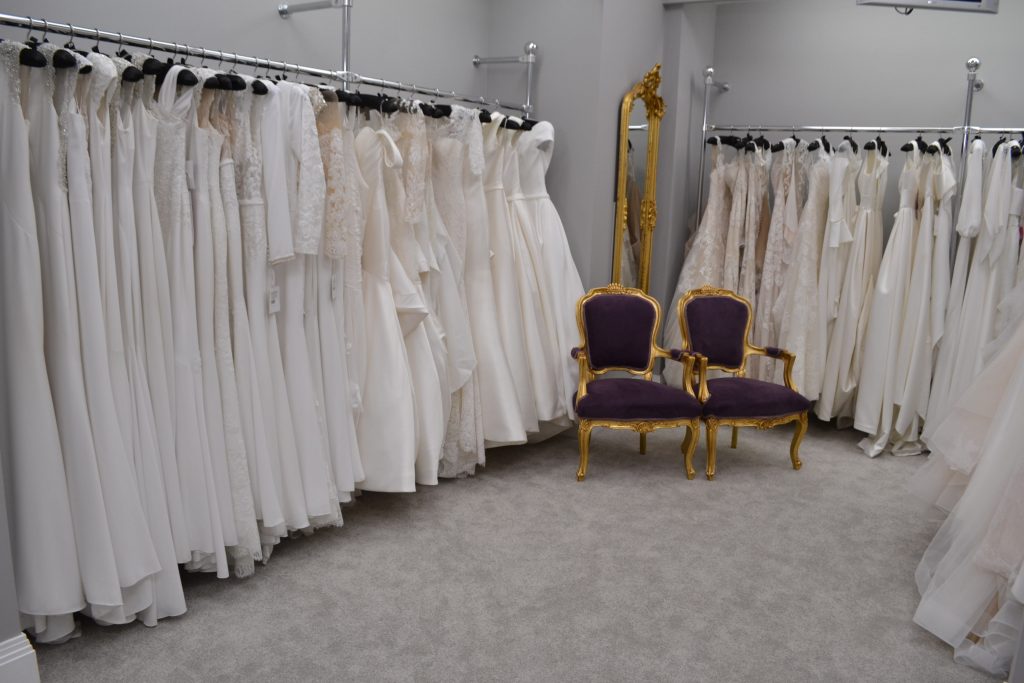 They've moved the fitting rooms to a private section, allowing brides space and privacy while they try on gowns. "The shop is highly mirrored and bright to make the wedding gown shop become the place where a bride's dreams come true. A soft colour palette of grey, purple and white ensures that the wedding dress is the showpiece and dress detailing is the focus of attention," she says.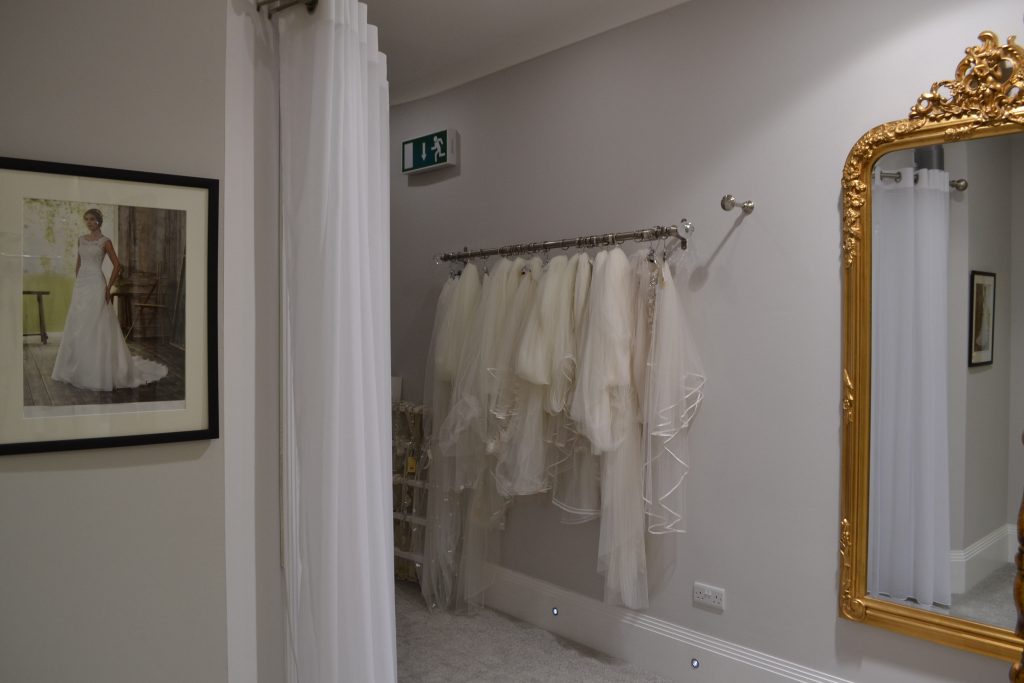 They stock a wide range of designers, including Jesus Peiro, Nicole Spose, Novia D`Art and Pronovias to name a few, so if you're shopping for your wedding gown, making an appointment with Belladonna Bridal is bound to be a good shout. "Come visit and say hi. We will be happy to have you here!" says Tina.
For more information or to make an appointment with Belladonna, email [email protected].