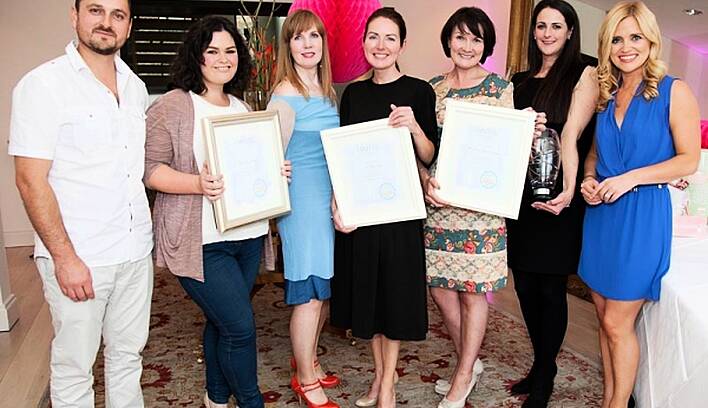 L-R: Justin and Kate Rose, Dusty Boy Designs, Karen Hesse, Confetti magazine, Ann Marie, A New Leaf, Clionadh, The Sweet Treat Company, Suzanne, CocoMoiselle and Karen Koster, Xpose
Last night at the Morrison Hotel we awarded the four category winners in the inaugural Confetti Creative Awards with their prizes as well as our over all Creative Excellence Winner.
The best creatives in cakes, flowers, stationery and table decor were judged by experts in their fields. You can find out lots more about our fantastic judging panel here, but right now we know you want to find out who won what. So without further ado, let's get to it:
Now we come to our OVERALL Creative Excellence 2013 winner, and our judges had the following to say: "a work of art," "a masterclass in cakes," and "not out of place in a window in Paris."
Our winner is CocoaMoiselle!
Huge congratulations to all our winners and of course a massive thanks and a further congratulations to all our fantastic finalists - please check them all out here - who would not have gotten to the final if it had not been for the quality of their work and level of skill and creativity.
Roll on 2014!