It's the most wonderful time of the year and to celebrate, we've teamed up with some of our favourite wedding vendors to bring you Confetti's 12 Days of Christmas.
Every day between December 10th and 21st, we'll have a new giveaway live at lunchtime with a fab wedding vendor, and you're not going to want to miss it. You'll have to be quick if you want to be in with a chance of winning, as each day's giveaway will only be live for 24 hours. We're here to spread as much festive joy as possible, so there's no time to mess about. With that being said, let's get to today's amazing prize...
On the third day of Christmas, Confetti gave to me...
€400 off wedding styling by Elk Stylist!
You've probably seen some of Lorraine Adams, the wonder stylist behind Elk Stylist's work in our Confetti Magazine editorial shoots, where she always delivers something so brilliant, you wish she was setting up your own wedding and not a shoot - check this gorgeous Ballymagarvey shoot out for proof. Luckily for you though, it can be your wedding she's styling up a storm at!
After her own wedding in 2015, she gave up her day job as a designer and decided to pursue styling full time, having realised how extra special complementary styling can make a venue - and she should know, she got married at Ballyvolane House, which is magical to start with, so it takes something a little bit extra special to elevate it further.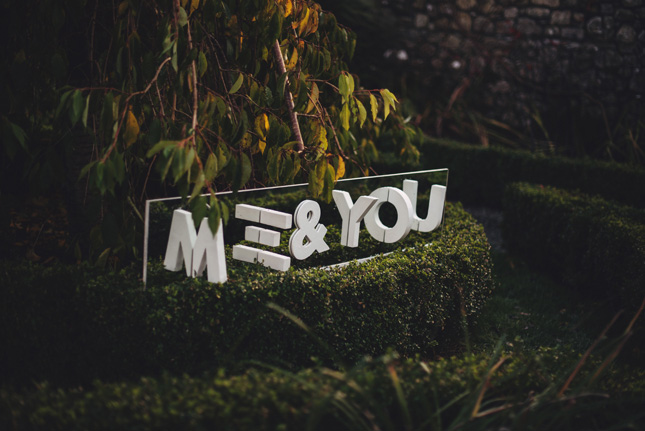 Elk Stylist is all about taking the best aspects of both of your personalities and relationship, and tying that in with your venue to bring out the best on the day. "Seeing couples be completely overjoyed when they see what I've done is something that will never, ever get old. I describe what I do as bringing Pinterest to life, so making that a reality for people keeps me tickled on the daily," she says.
Her styling isn't stuck on any one theme or style of wedding, and she's done everything from rustic and boho to edgy and modern, and from festival weddings to traditional shindigs and even combinations of all of the above. Lorraine's inspired first by the venue, as it already gives an insight into the couple's personal style, and she's happy to highlight the best parts of your space, and disguise anything you can't stand. For Confetti's winter shoot this year at Coolbawn Quay, she even went as far as to bring a boat to highlight the river running through the grounds, which resulted in gorgeous shots of our model Cathy alongside Coolbawn's resident swans - amazing!
There is one area she will draw the line, though. "No offence, but if you ask me for Great Gatsby, I'm going to say let's move on from 2013 and think about something a little less snore. Sorry!" she laughs.
The Elk Stylist trademark is sleek, cool, considered and unexpected, so if that's what you're looking for, tied in with some styling that reflects your story as a couple in a unique and fun way, Lorraine might just be the woman for the job.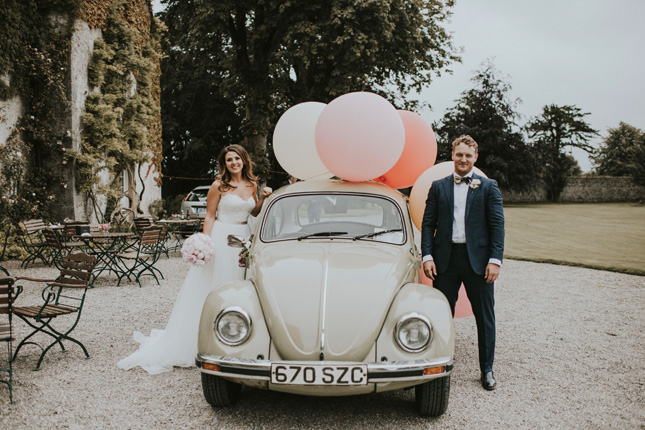 So, what do you have to do to win this gorgeous prize? It's simple!
Good luck!