It's the most wonderful time of the year and to celebrate, we've teamed up with some of our favourite wedding vendors to bring you Confetti's 12 Days of Christmas.
Every day between December 10th and 21st, we'll have a new giveaway live at lunchtime with a fab wedding vendor, and you're not going to want to miss it. You'll have to be quick if you want to be in with a chance of winning, as each day's giveaway will only be live for 24 hours. We're here to spread as much festive joy as possible, so there's no time to mess about. With that being said, let's get to today's amazing prize...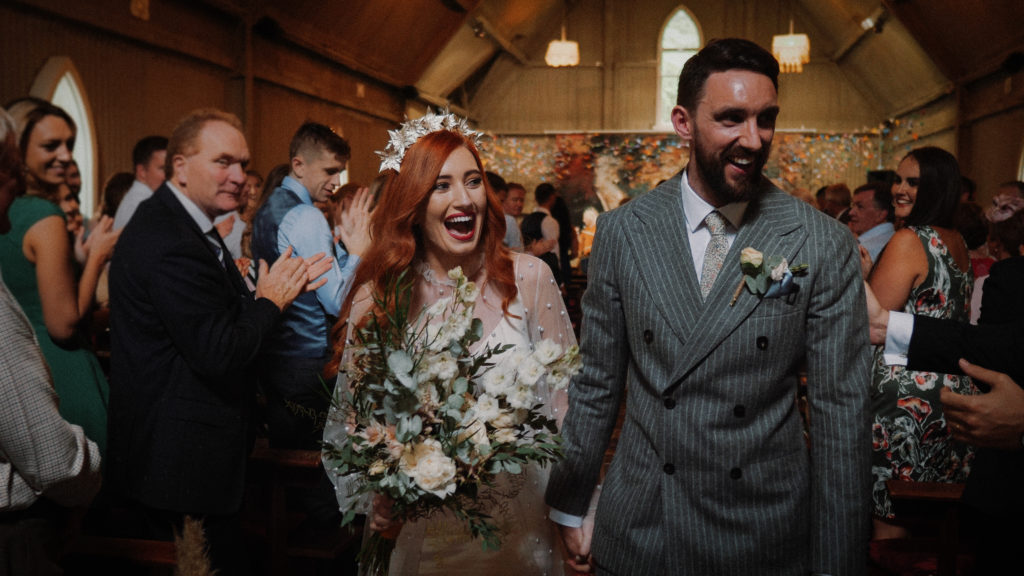 On the ninth day of Christmas, Confetti gave to me...
€350 off wedding videography by We As One Films
You might know We As One Films better as their former name, Bainis Films - Daniel Corcoran, the man behind the brand, is one of our favourite videographers in Ireland, and whoever wins this will be one lucky duck.
Daniel rebranded as the Irish meaning behind Bainis was getting lost, but also an expansion to a team of four meant it was a good time for a change. "The work itself is constantly evolving but the ethos behind the work hasn't changed, we approach all our weddings with a very hands off relaxed approach making for happy couples to work with," he says.
While an epic drone shot or an amazing cliff top portrait session can produce amazing video, Daniel says all you need to bring on the day is a beaming smile - nothing beats it. We As One specialises in non-traditional cinematic short wedding films of 6-10 minutes, which allows them to be flexible throughout the day without having to worry about moving tripods or bigger cameras around, but still allows them achieve their infamous storytelling style.
"The couples who choose us want their shots to be an honest and authentic re-telling of the story of their wedding day. We like to work lightly, so we can move around and follow you instead of having to follow us, thus allowing us to capture moments like they really happened," says Daniel.
You can see the We As One showreel here! For Confetti Christmas, they are offering €350 off wedding videography with We As One!
So, what do you have to do to win this fab prize? It's simple!
Good luck!
T&Cs apply. Subject to availability and not redeemable for cash.