Creating a wedding budget is a big job, so we're making it a little easier with our Confetti Wedding Budget Worksheet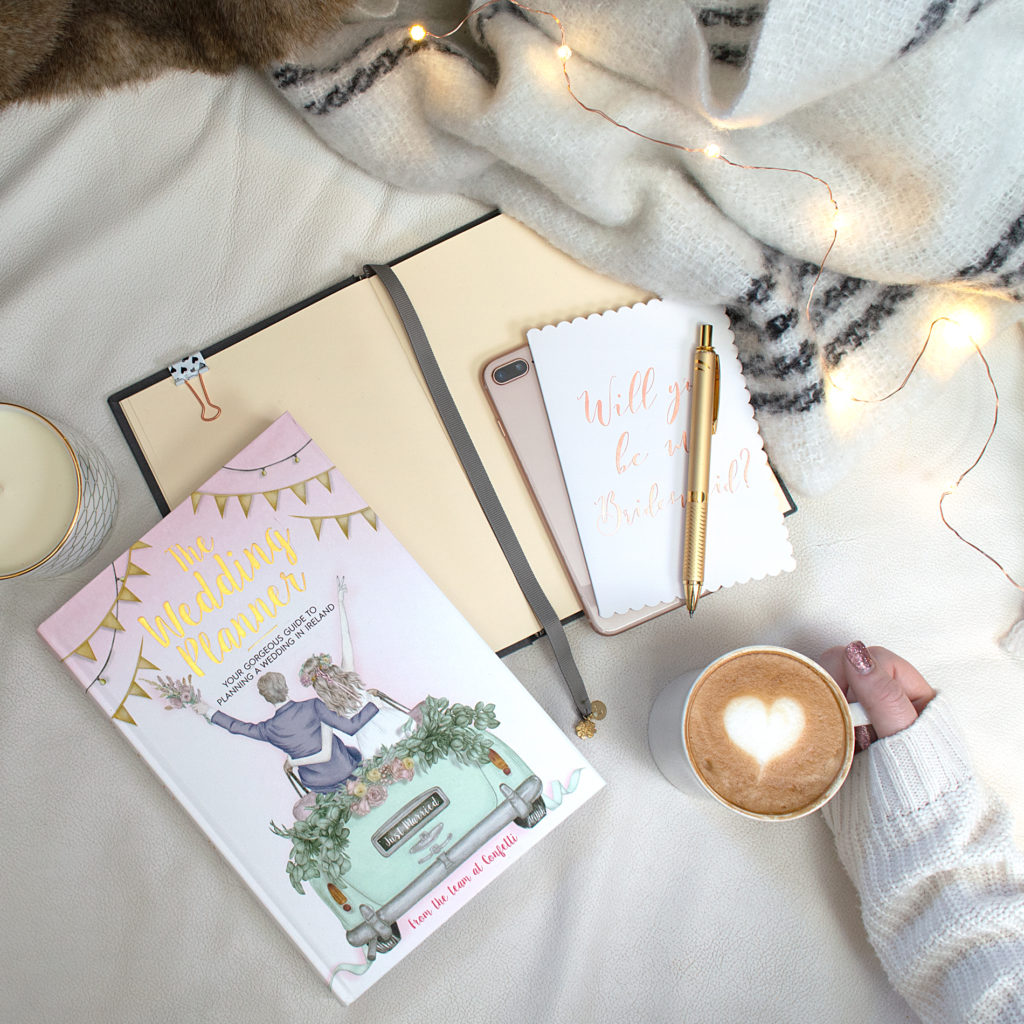 Getting engaged might be all romance and champagne, but when you start to get down to those first steps of wedding planning, talk quickly turns to budgets and finance - a decidedly less romantic topic.
We have tonnes and tonnes of advice on planning your wedding budget - more on which later - but one thing you really need is a solid wedding budget worksheet, where you can track quotes you're getting, who you've paid deposits to, and the balance you've got left to pay. If you're just at the start of wedding planning, having somewhere to jot down your rough budget for every area can be a godsend when it comes to adding it all up and coming up with that all important wedding cost number.
We'll pulled our Wedding Budget Worksheet out of The Wedding Planner for you to download and print today - a gift from us to you!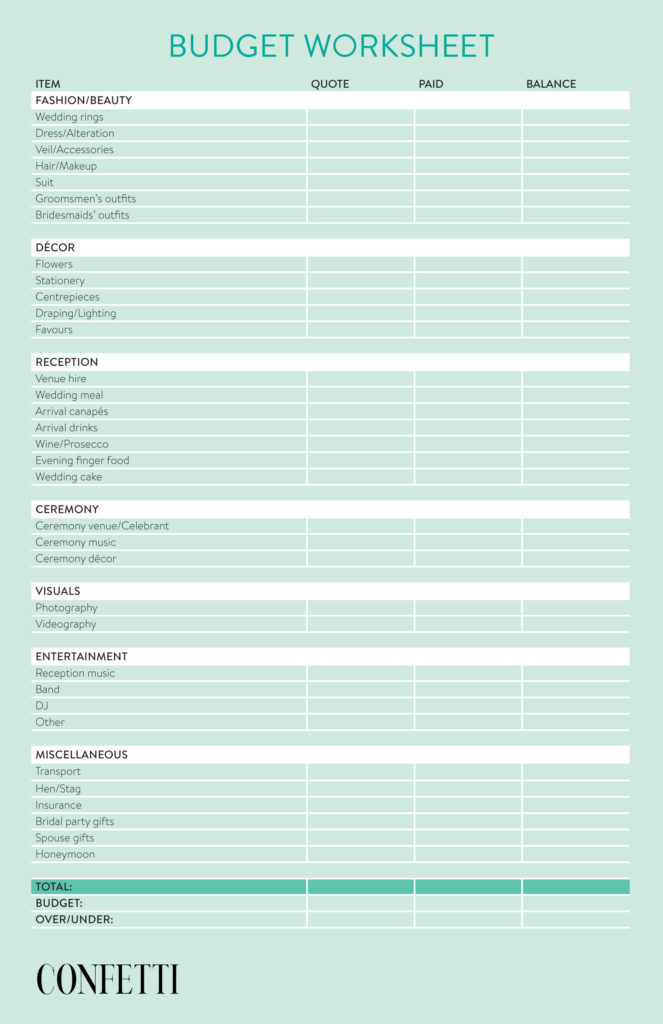 If you haven't heard of The Wedding Planner before now, it's about to become your bridal bible. If this wedding budget worksheet seems like a handy addition to your wedding planning process, imagine what a whole book will do for you. The Wedding Planner is chock full of everything you need to know to plan a wedding, complete with handy worksheets, checklists and timelines to help keep you on track. There's even a handy 12-month planning diary in the back, so you can keep track of planning appointments and key dates. And it's only €19.95 to boot. You can shop yours here, or find it in Eason's or good bookstores nationwide.
But wait! How do I plan my wedding budget?