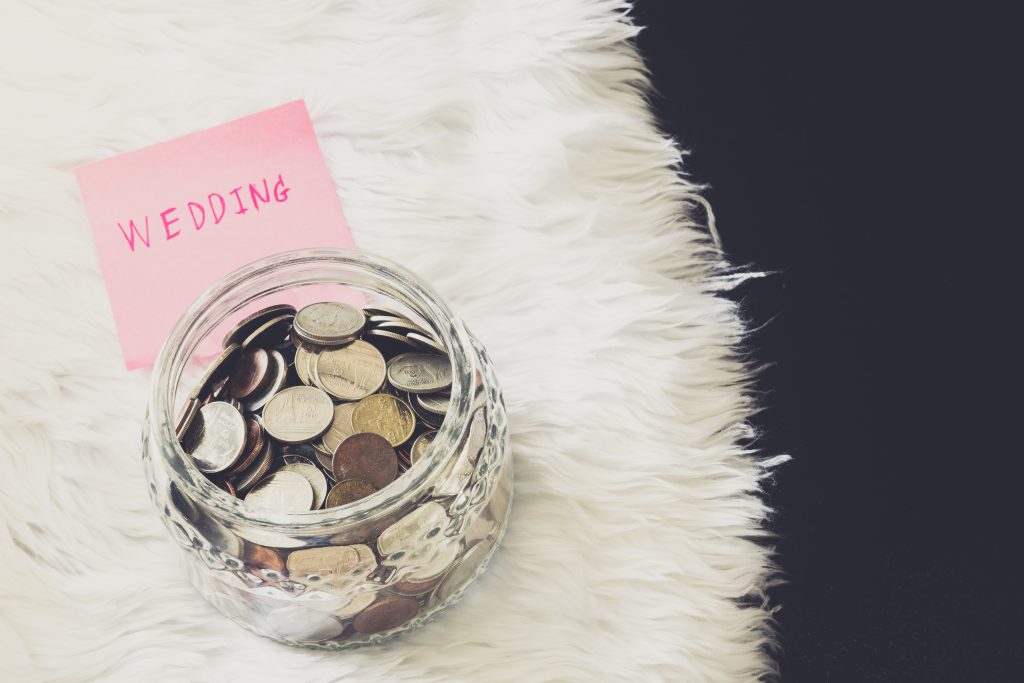 Once you've quaffed more prosecco than you thought possible and shown your left hand around to anyone who asks, the newly engaged life quickly turns to one big, scary job: creating your wedding budget.
It's at the total opposite end of the romance scale to recounting your engagement story to anyone who'll listen, but you can't deny it's an important step in the wedding planning process. Without a budget, you're going to find yourself struggling to figure out what quotes are reasonable and affordable, or else you're going to land yourselves in a sticky financial situation very quickly, so it's best to get it out of the way early.
It doesn't have to be a difficult task, so we've broken it down into 5 super easy steps for creating a wedding budget.
Wedding Budget Step by Step
Step 1: Count your pennies
We don't mean the ones hanging out down the sides of your couch - we mean take a good look at your bank accounts. How much you have to spend on your wedding depends on whether you already have savings, your current income, and any contributions from parents.
Figure out how much you can save every month between now and your wedding, and be realistic about it. Set up a wedding savings account especially for whatever you're setting aside each month, and don't leave it to just dumping whatever you have left at the end of the month into it. Set aside a specific amount at the start of each month and feel free to add whatever you have left at the end of the month if you feel comfortable doing so.
Don't just assume your parents or loved ones are able to contribute to your wedding, but most families will contribute where and if they can. It does no harm to ask so you can factor that in, but don't go in with expectations. This is your wedding after all.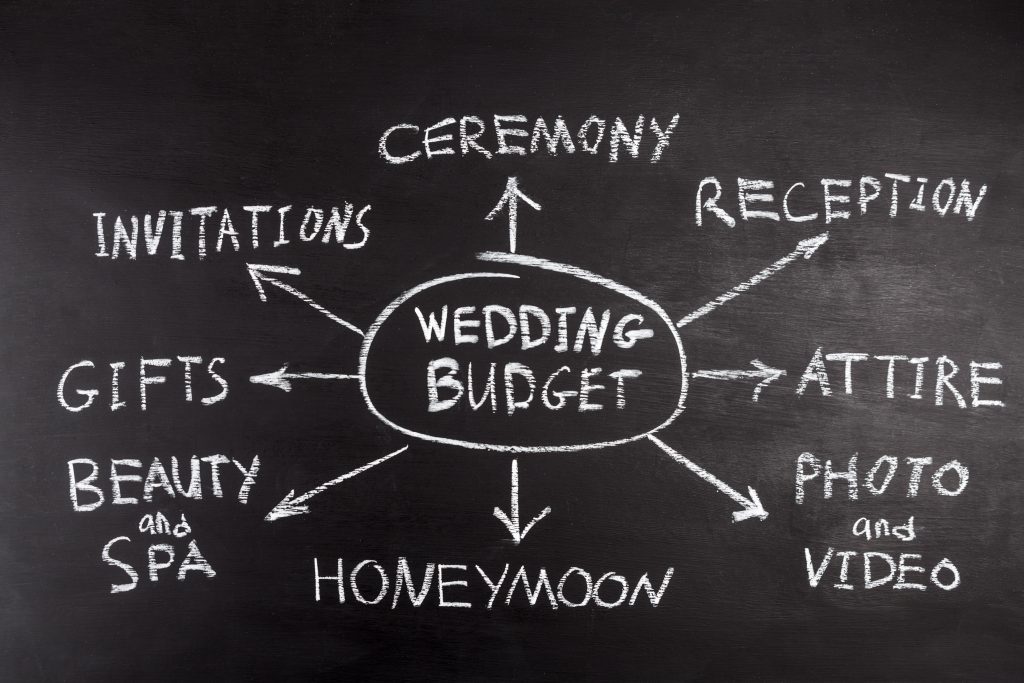 Step 2: Track your spending
Set up a spreadsheet to track your budget for each category of wedding vendor where you can keep track of how much you're budgeting for each area, the quotes you're getting and what you've paid out.
Adjust your budget column after you start calling in vendor quotes. Start with the venue, and work from there, and with each vendor, verify if tax is included. If it's not, do the math yourself so you don't get a shock down the line.
Add a section for 'extras' and allocate about 10% of your budget to it - it will be a cushion for things you're likely to forget or haven't anticipated in advance. Don't reach into this budget as you go - you'll need it throughout the planning process as things crop up.
Step 3: Prepare for surprises
Before you sign on the dotted line with vendors, read the fine print and make sure absolutely everything you expect to be included, is. Expenses that seem small early on eventually add up, and you'll be left with a hefty bill you weren't expecting.
Watch for vendor transport costs, set up and breakdown fees, envelope stuffing fees, and other hidden costs you haven't accounted for.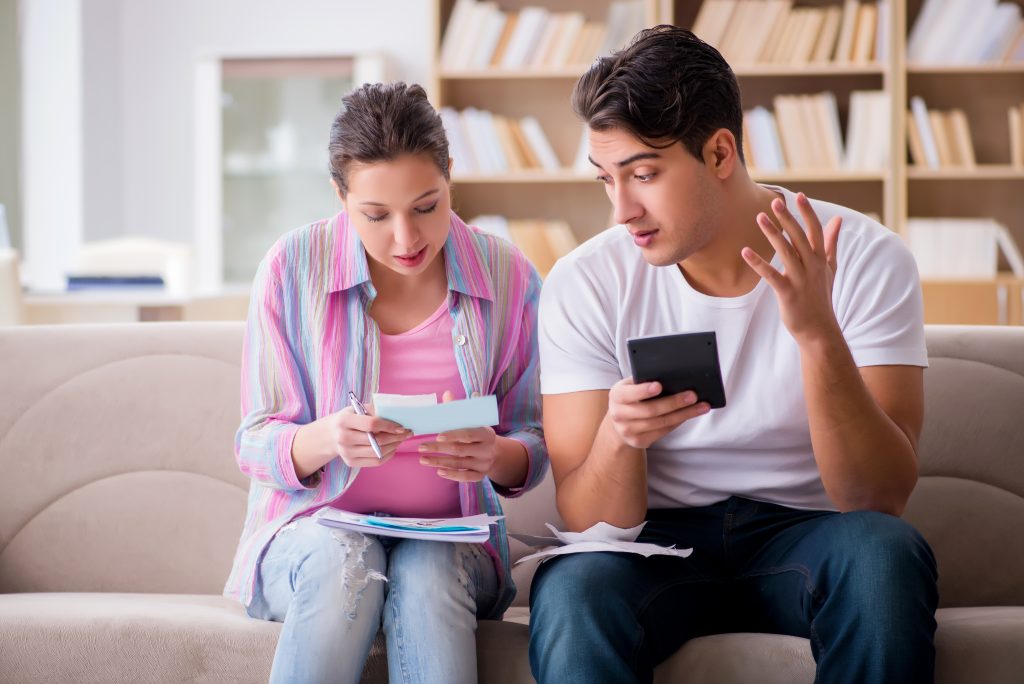 Step 4: Hold back on your credit cards
It can be very tempting to throw things on your credit card in months where you've a lot of outgoings, but don't go overboard. If you don't think you can pay it back within the 30 day window, consider whether you're just using your credit card as a stop gap until you're paid, or if you can actually afford whatever it is. You don't want to start married life with maxed out credit cards and growing interest owed, so be smart about it.
Step 5: Find ways to save
If you find yourself going over budget, you're going to need to slash your spending in a meaningful way. We're not promising it'll be easy, but you'll thank yourselves in the long run. Take a look at your budget and see where the problem areas are. Perhaps you've picked a very DIY venue and it's working out more expensive than you thought to bring in tables, chairs and everything but the kitchen sink.
Maybe it's just a case that your guest list needs a little trimming, because you better believe each guests costs you more than simply the price of their meal, and you may find it's the case that everything is over budget because you've simply got so many heads. If you've planned the perfect day, the bill is well over your budget, and you don't want to compromise on any one element, why not try looking at costs off peak? Opting for a wedding in the off-season or even on a weekday can slash your venue bill alone by a few thousand so it's worth inquiring.
Look for areas that you can comfortably save a few quid with a little compromise, rather than changing the whole day. You can have what you want, you just might need to be a little creative about it!