While many Dublin couples choose to look further afield for their wedding venue, the capital is chock full of varied and beautiful spaces for a wedding.
Some couples may assume that Dublin wedding venues have a little less magic than those based out in the countryside, but if you look a little deeper, you'll discover that whether you're looking for a city centre venue or a more country estate style setting, there are some incredibly stunning options.
With gorgeous food, beautiful grounds and stunning settings, there's a mile-long list of reasons to choose Dublin wedding venues as your dream space, and they have the extra benefit of being super handy for guests based in the capital or flying in from abroad.
With this in mind, let's look at some of the most gorgeous wedding venues around Dublin, and why you should wed there.
Airfield Estate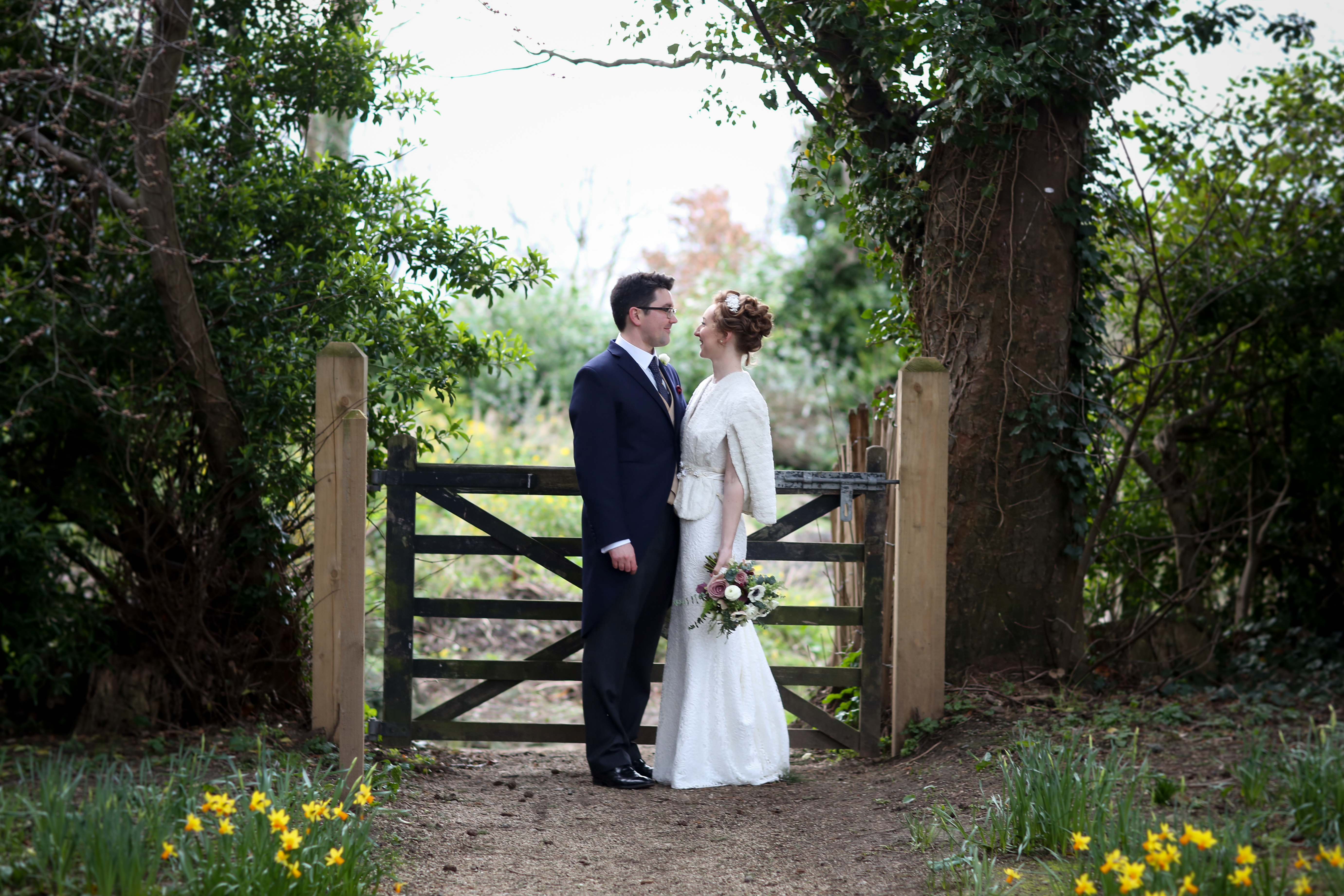 THE VENUE
Airfield Estate, Dublin's only 38 acre working farm, is located just 20 minutes from the city. The Walled Garden, with its climbing rose pergola, is perfect to say 'I do'. Have your wedding pics taken on the stunning grounds, before dining in the beautiful Library Room or Overends Kitchen.
ACCOMMODATION
There is no accommodation available onsite, however there are many great amenities within a short drive of Dundrum village.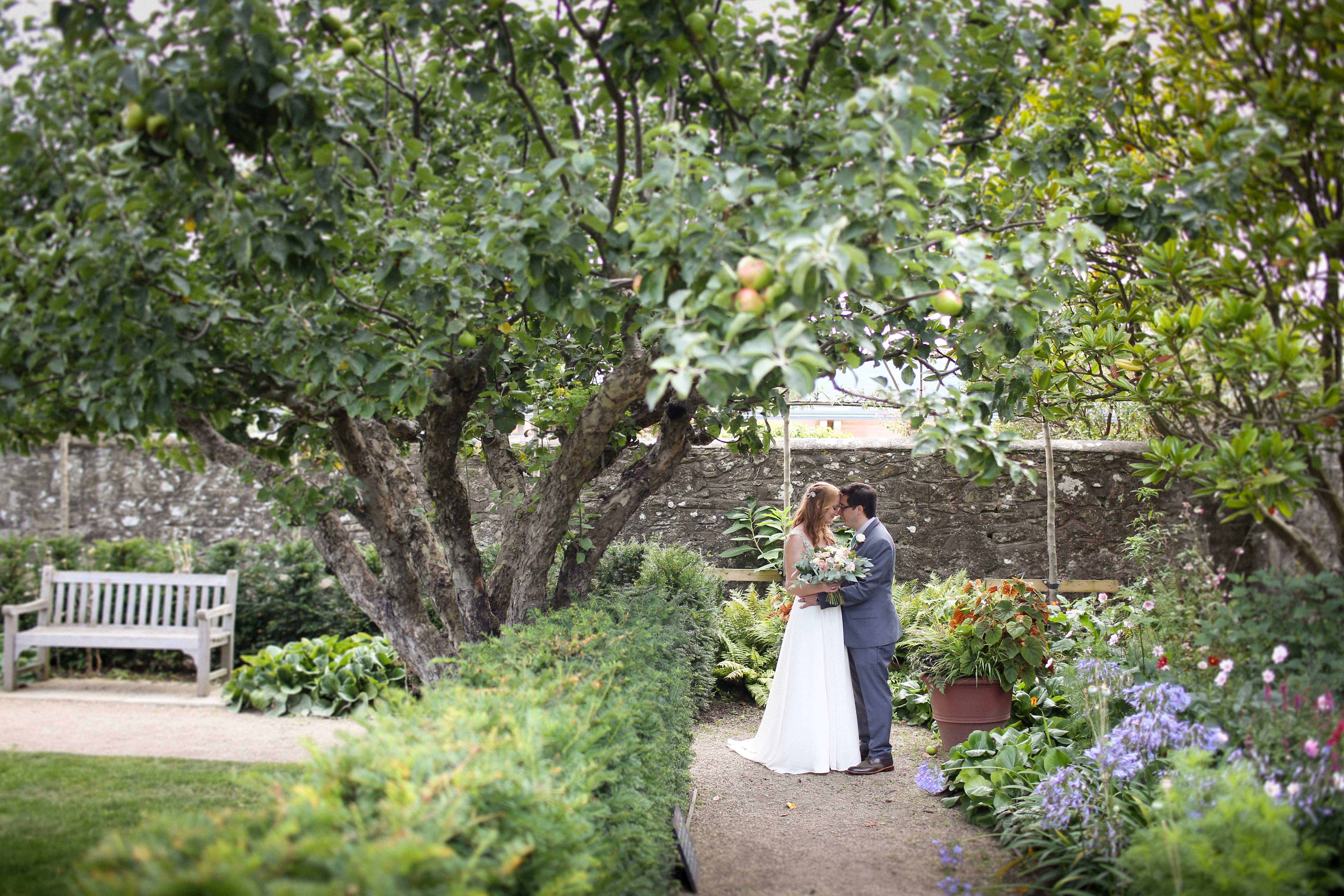 WHY WED HERE?
Airfield Estate prides itself on its urban offering, and their food is sourced from the farm, so you know it's fresh.
THE BILL
From €75pp
Overend Way, Dundrum | T: 01 969 6666
Carlton Hotel, Blanchardstown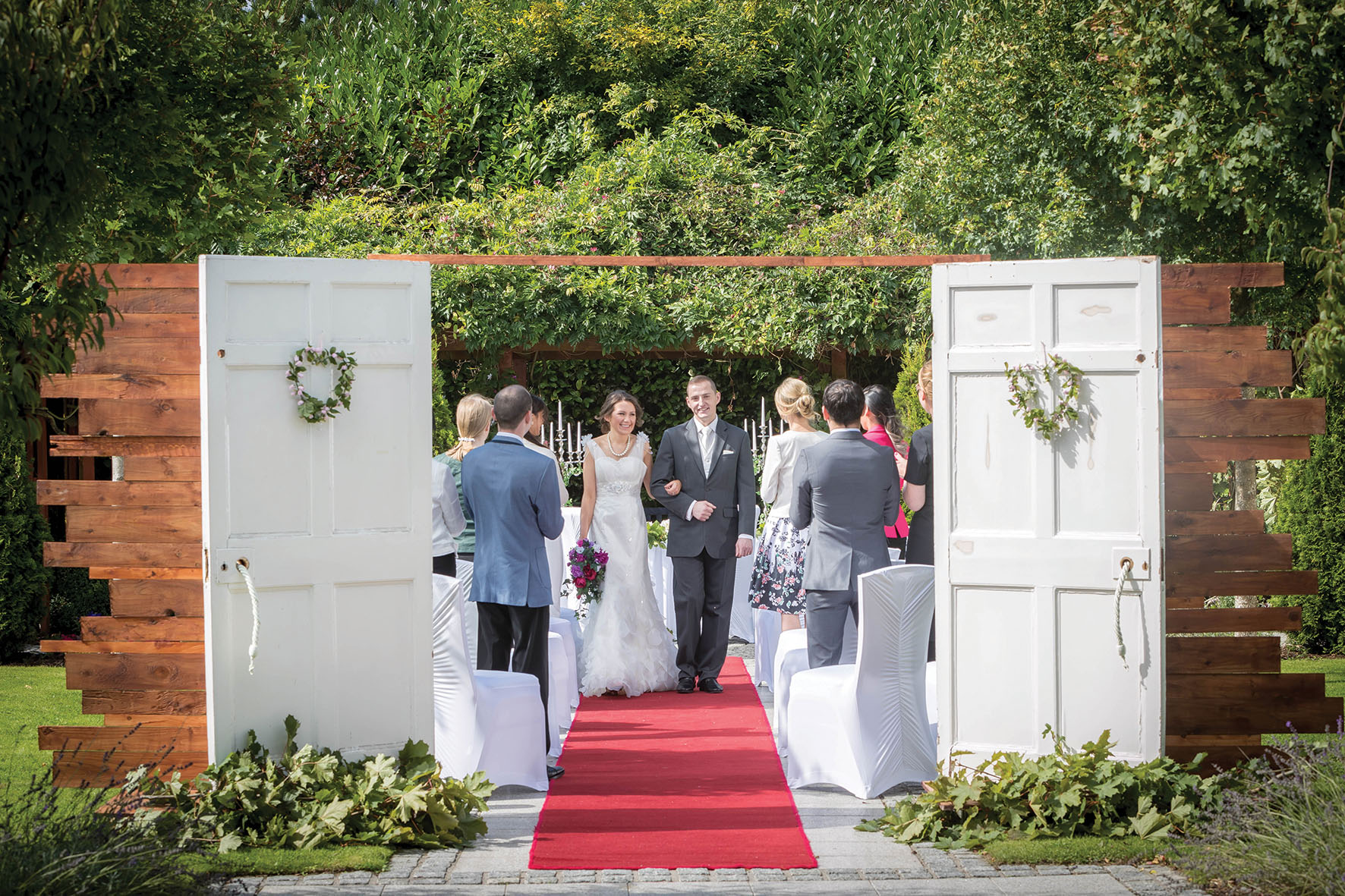 THE VENUE
Renowned wedding destination, The Carlton Hotel Blanchardstown is an Irish-owned, contemporary wedding venue, ideal for both large and small weddings. Why not opt to hold your ceremony at the hotel, so your wedding party can celebrate together in one place? Your guests will love the hotel's beautiful Grand Ballroom and the top quality catering facilities on offer.
ACCOMMODATION
155 rooms, including junior and superior suites.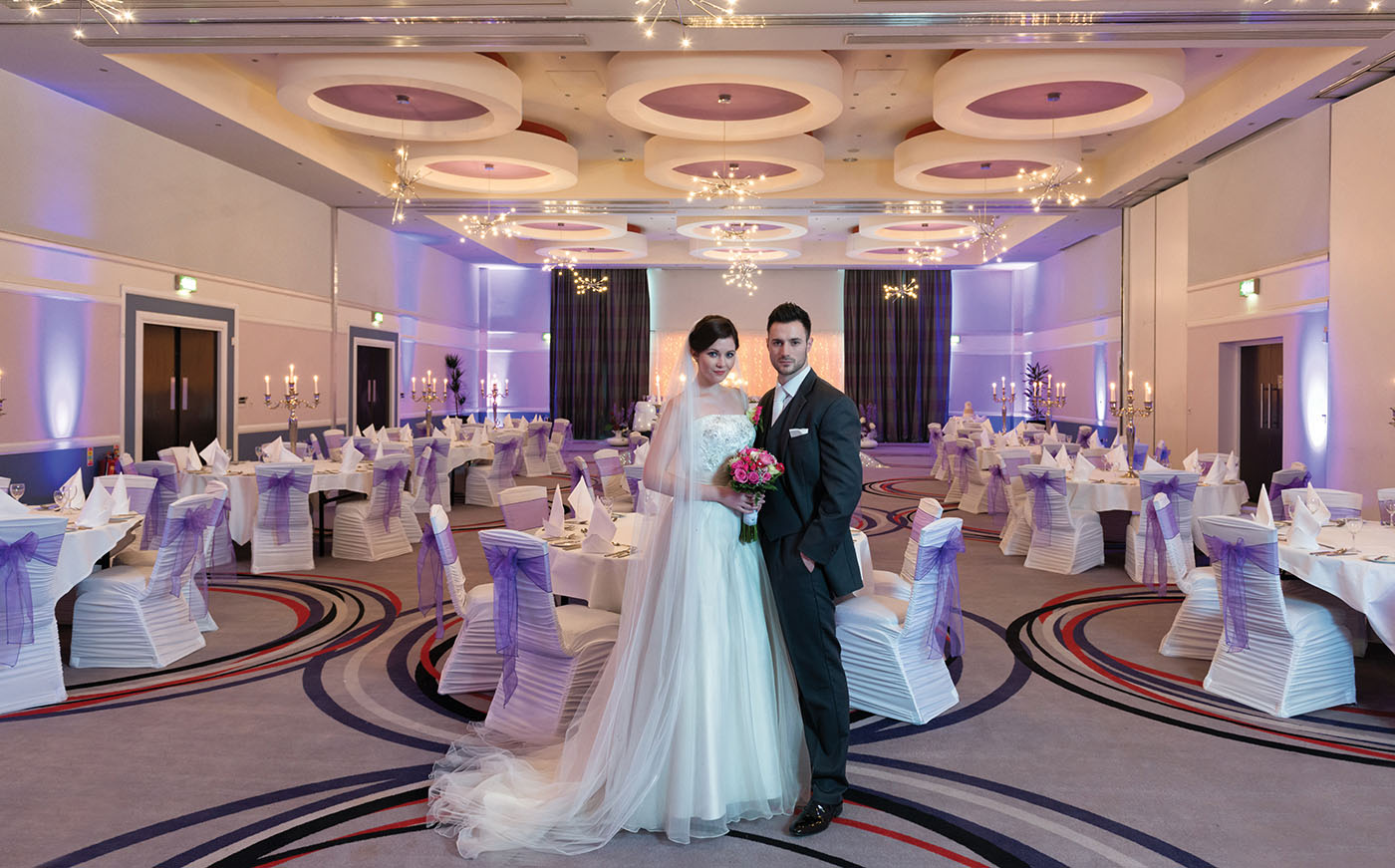 WHY WED HERE?
The team pride themselves on their attention to detail and the venue is easily accessible from M1 and M50, making it the ideal meeting point.
THE BILL
From €59pp
Church Road, Tyrrelstown | T: 01 827 5600
carltonhotelblanchardstown.com
Cliff Townhouse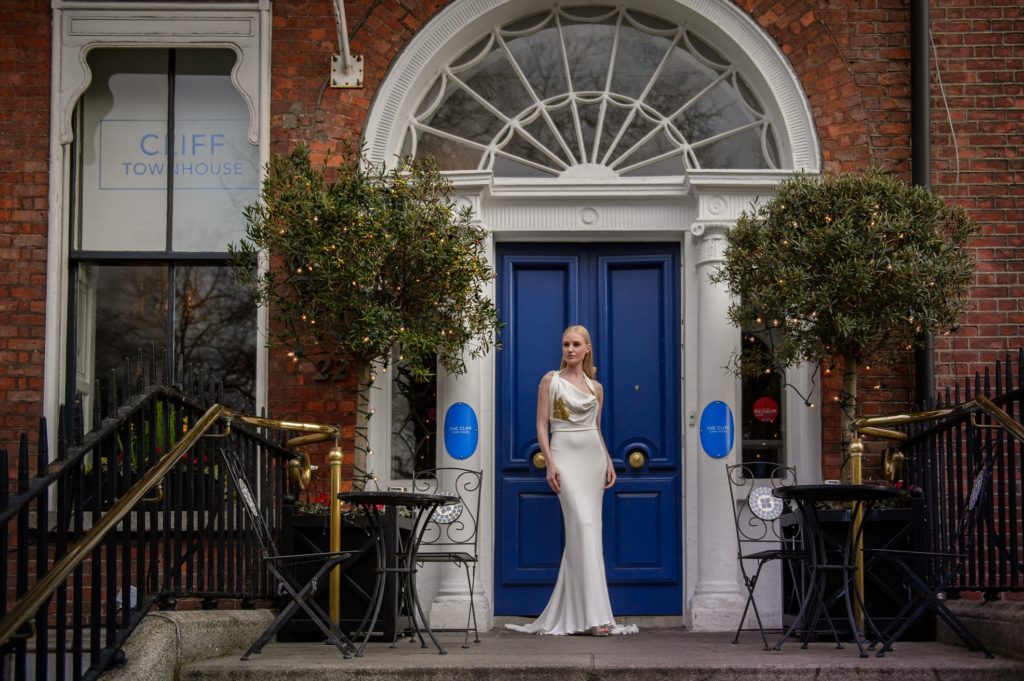 THE VENUE
Cliff Townhouse is located in the heart of Dublin city, overlooking St. Stephen's Green park. This beautiful Georgian townhouse can host up to 44 guests for a sit-down meal in the private dining room, on the first floor. It features an Aviator bar and when opened up, can hold 120 people for a standing canapé reception. The main ground floor restaurant caters for a sit-down meal for up to 100 guests.
ACCOMMODATION
There are nine beautifully elegant guest rooms.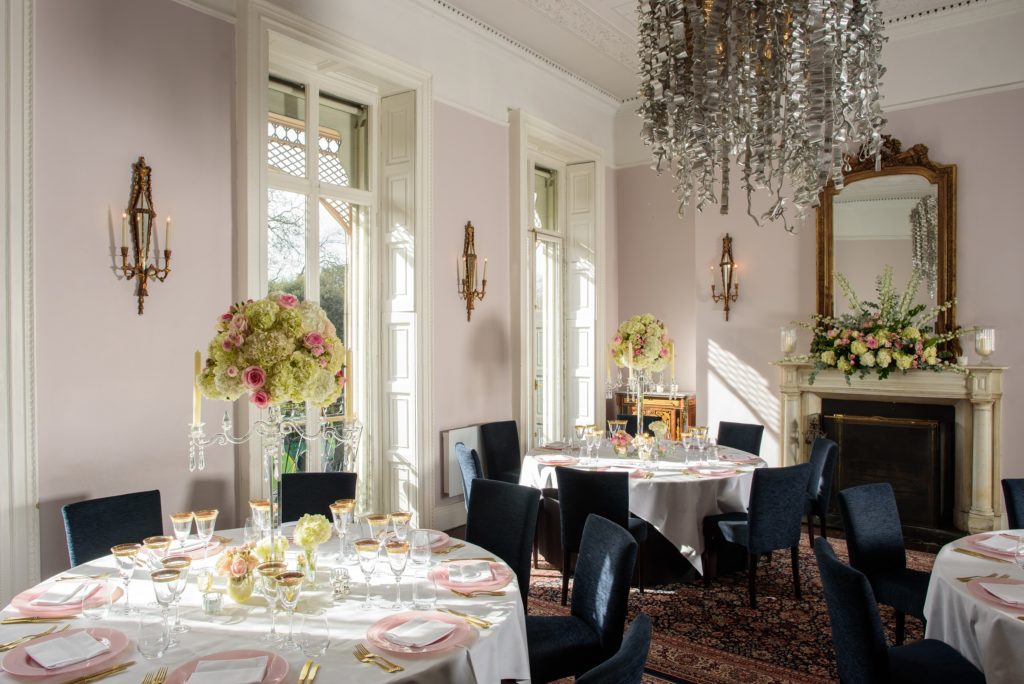 WHY WED HERE?
Looking for a unique setting for your Dublin city wedding? Cliff Townhouse is the ideal choice.
THE BILL
From €120pp
22 St. Stephen's Green, Dublin 2 | T: 01 638 3939
Clontarf Castle Hotel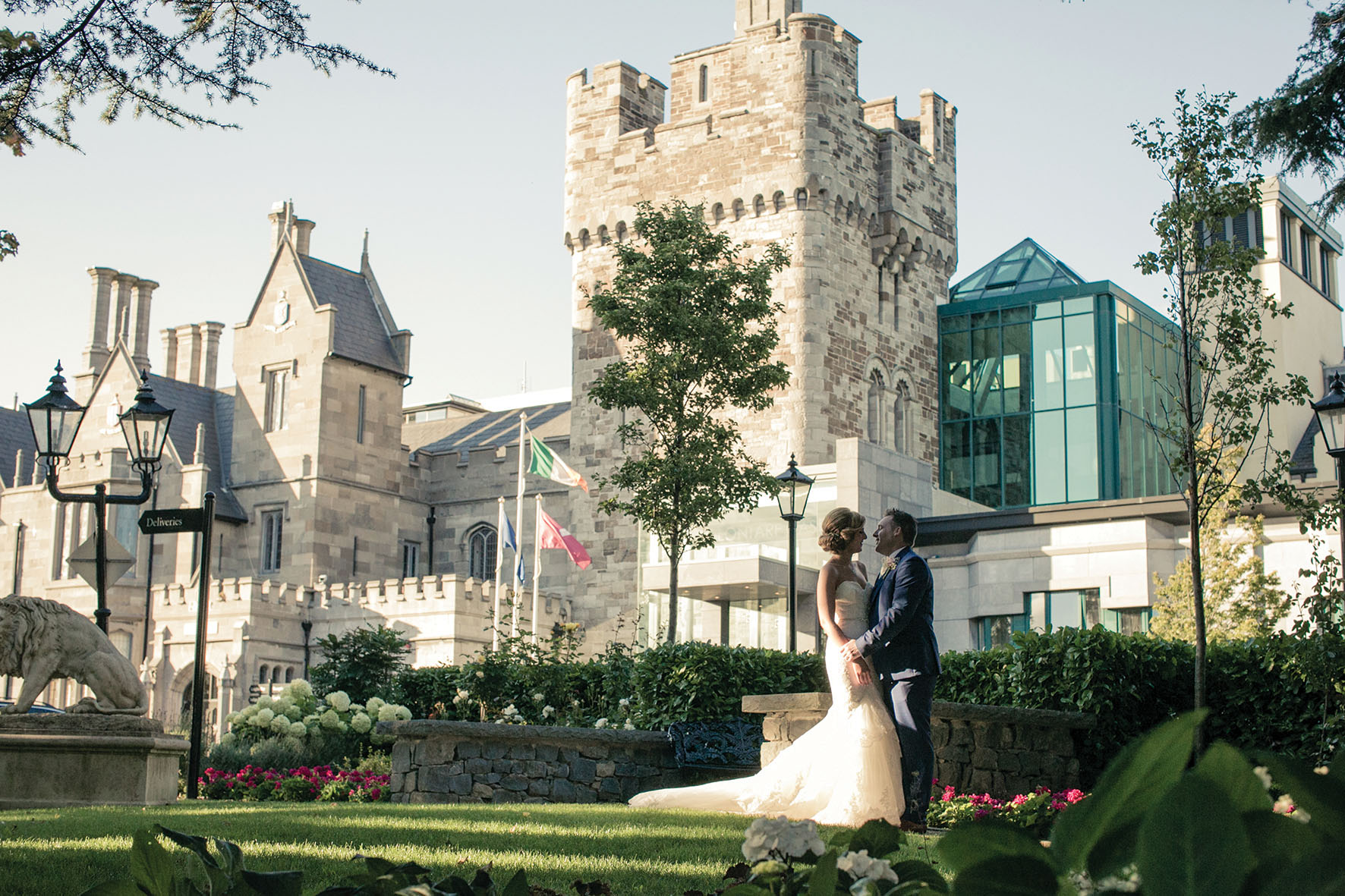 THE VENUE
Clontarf Castle Hotel is one of Dublin's most romantic wedding venues. The castle has a blend of rich history and modern facilities. With a breathtaking castle façade, dedicated art galleries, original 12th century architecture, landscaped gardens and a beautiful outdoor terrace, Clontarf Castle is a perfect wedding venue.
ACCOMMODATION
111 bedrooms including six suites, with four-poster beds and views of the Dublin mountains.
WHY WED HERE?
Their team know that every couple is different and are passionate about delivering bespoke wedding experiences.
THE BILL
From €75pp
Castle Avenue, Clontarf, Dublin 3 | T: 01 833 2321
Fitzpatrick Castle Hotel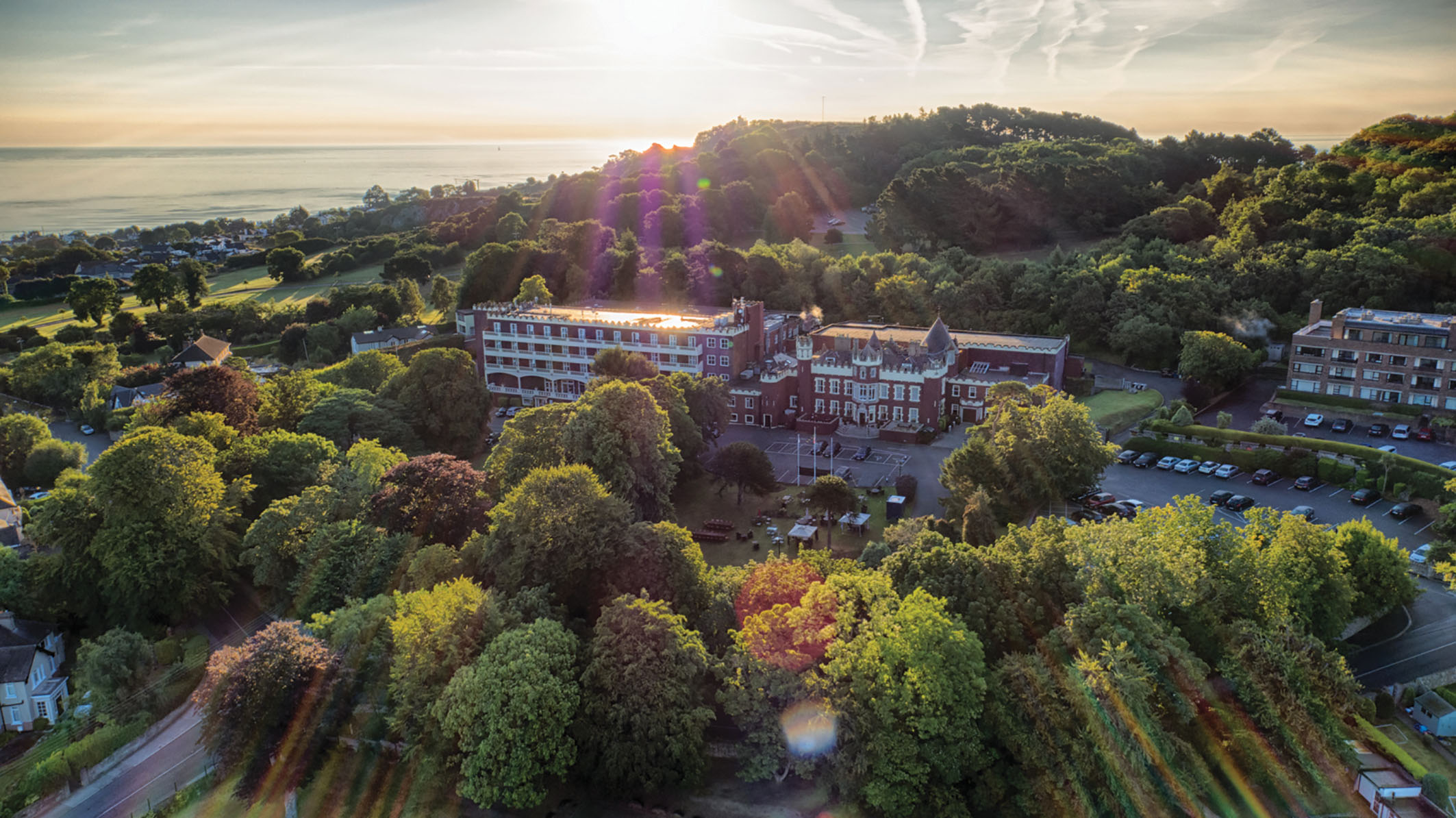 THE VENUE
This family-owned 18th century castle is the ideal venue to celebrate your wedding in style. The enchanted castle is a stone's throw away from Killiney Hill, Coliemore Harbour and many other stunning surroundings, providing you with beautiful backdrops for your photos.
ACCOMMODATION
113 en-suite bedrooms, including their Castle Suites with views overlooking Dublin Bay.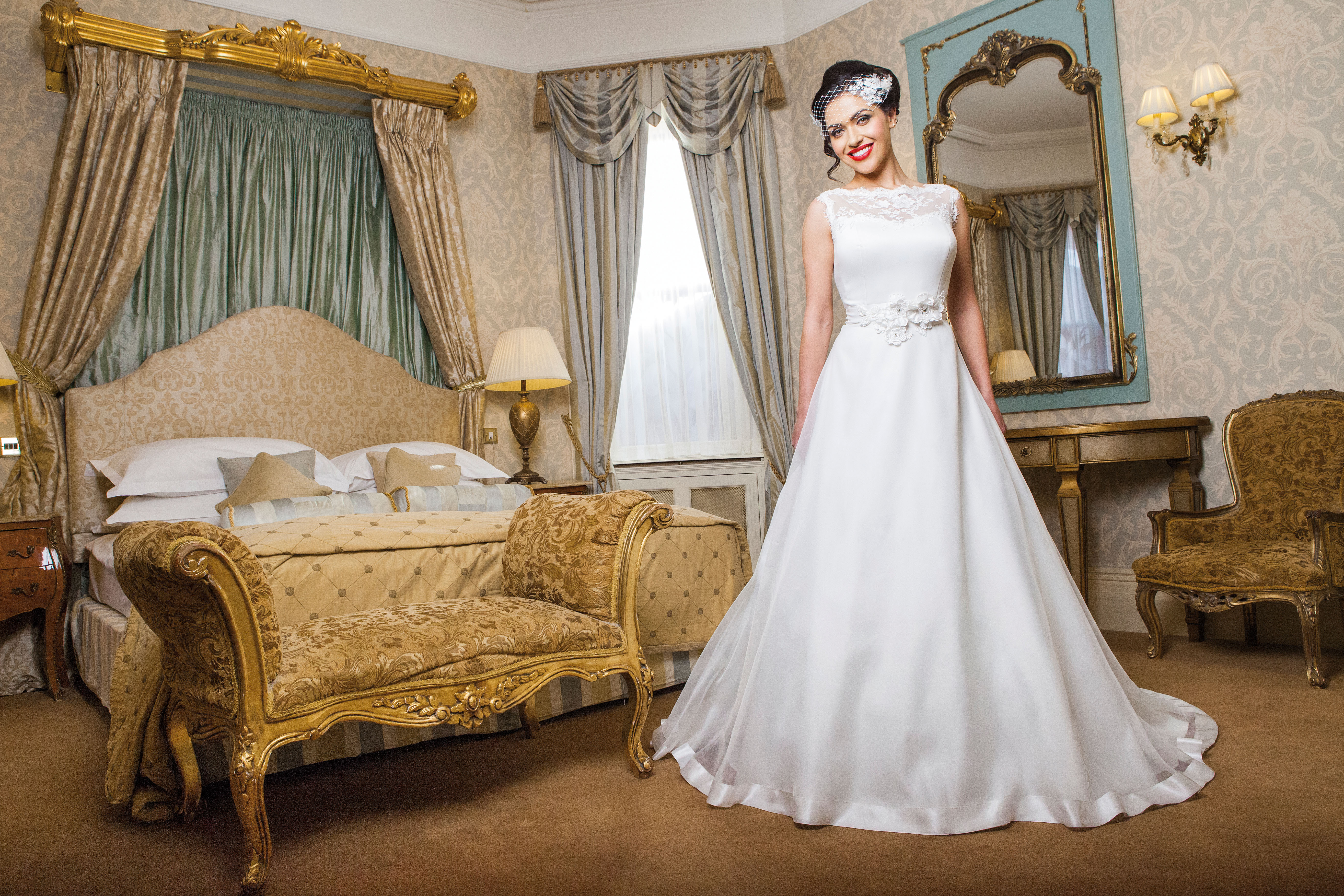 WHY WED HERE?
The castle's excellent reputation for service and food combined with its location, makes it an ideal venue.
THE BILL
From €79pp
Killiney, Co. Dublin | T: 01 230 5461
No 25 Fitzwilliam Place & Suesey Street Restaurant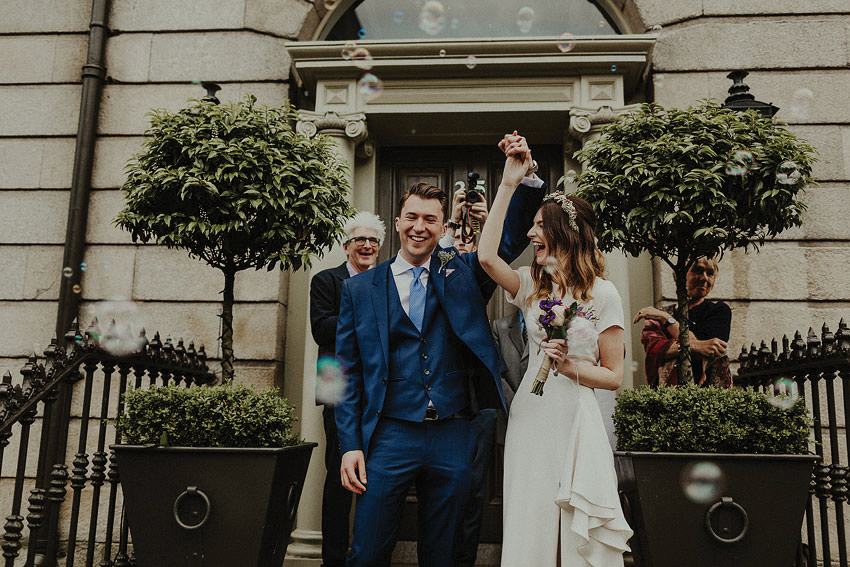 THE VENUE
Located at the start of the Georgian mile, No. 25 Fitzwilliam Place is beautifully decorated in rich, yet calming colour tones. If you're looking for an intimate, urban wedding venue then No. 25 may be just the ticket.
ACCOMMODATION
No onsite accommodation available, however there are plenty of hotels nearby and there's the beautiful No. 31 guest house across the road.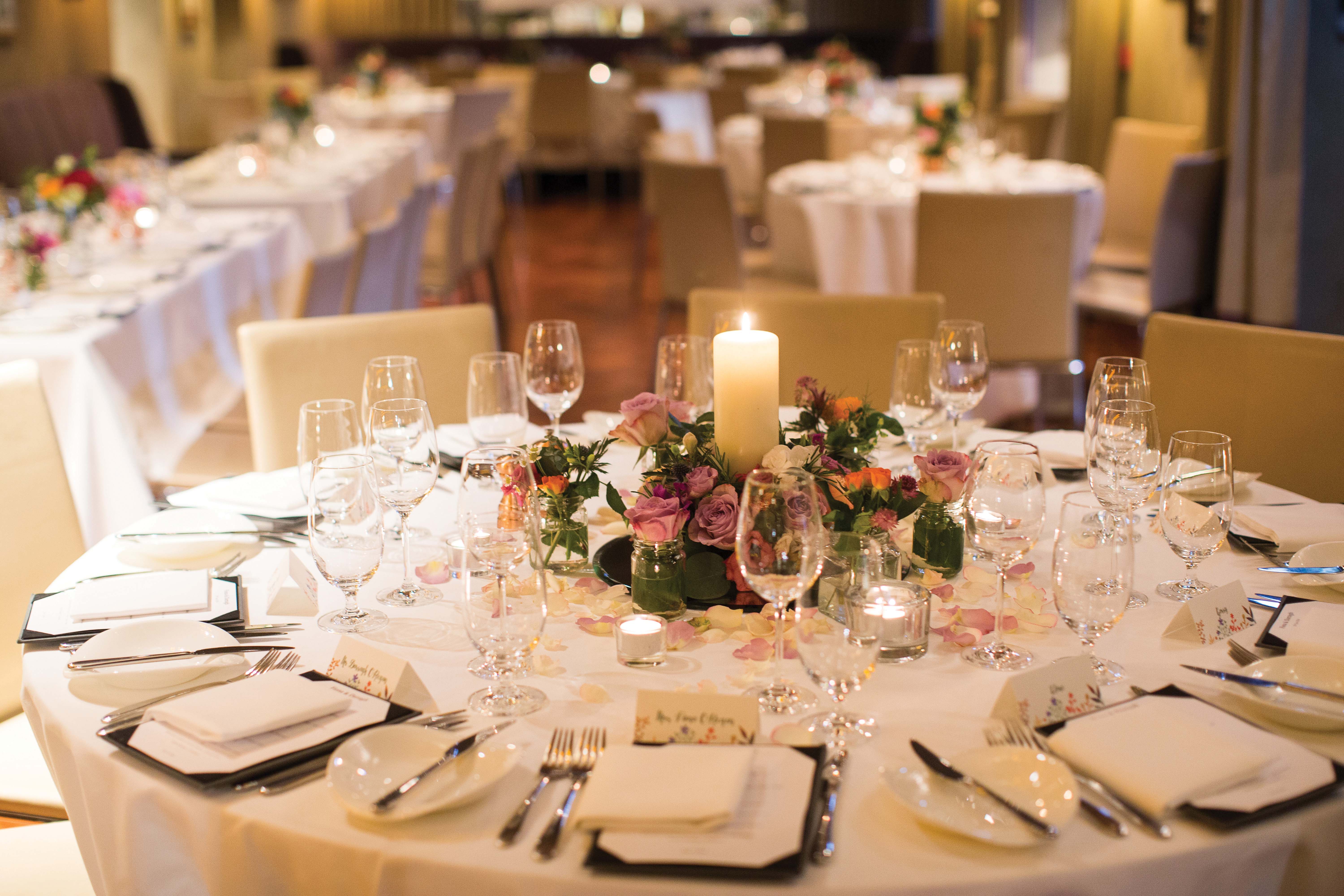 WHY WED HERE?
They can combine both Suesey Street and No. 25 in order to accommodate a bigger wedding of up to 100 guests. Have your ceremony upstairs and the party downstairs in Suesey Street!
THE BILL
From €95pp
No. 25 Fitzwilliam Place, Dublin 2 | T: 01 669 4646
Radisson Blue, St Helen's Hotel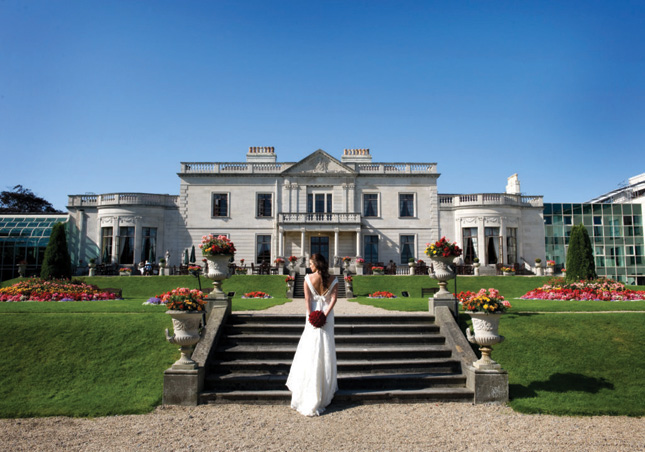 THE VENUE
Set in luxurious surroundings and beautiful four acre gardens, the 1750 stately mansion offers a mix of elegance and a warm welcome. St. Helen's Hotel has a number of unique areas perfect for civil ceremonies, garden blessings, traditional weddings and day two celebrations.
ACCOMMODATION
There are 151 guestrooms – choose from a garden view room or luxurious suite with balcony access and views of Dublin Bay.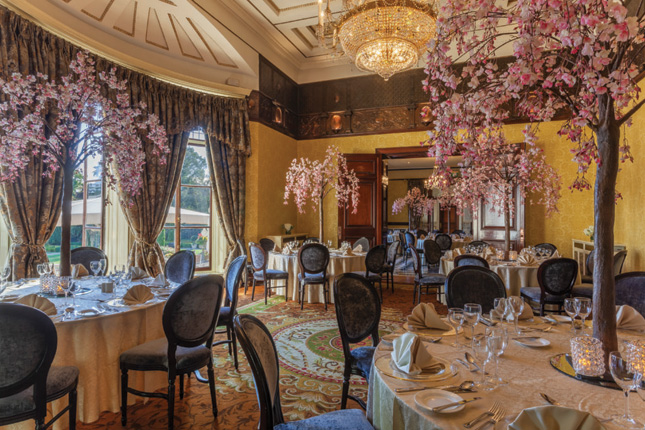 WHY WED HERE?
The picturesque gardens and ideal location of just minutes from Dublin city centre, give you the best of both worlds.
THE BILL
From €72pp
Stillorgan Road, Blackrock, Co. Dublin | T: 01 218 6000
radissonblu.com/sthelenshotel-dublin
Roganstown Golf and Country Club Hotel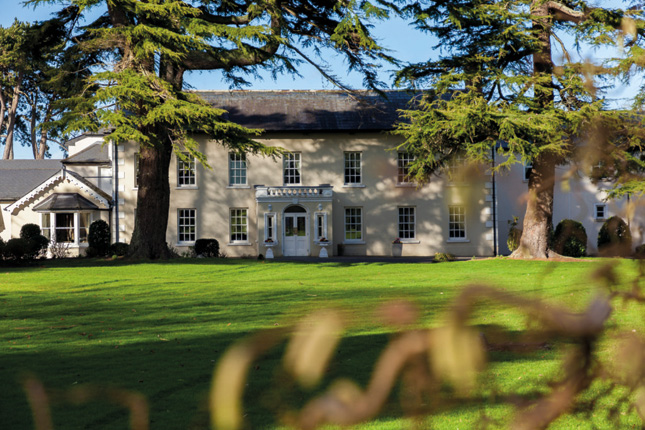 THE VENUE
Roganstown Golf and Country Club Hotel is located in Swords, north county Dublin. An ideal location just 10 minutes from Dublin airport, offering some luxurious hotel accommodation set amidst beautiful countryside. Roganstown also offer a complimentary shuttle service to and from Dublin airport for any of your guests that are travelling into the country for your wedding.
ACCOMMODATION
There are 52 bedrooms in total.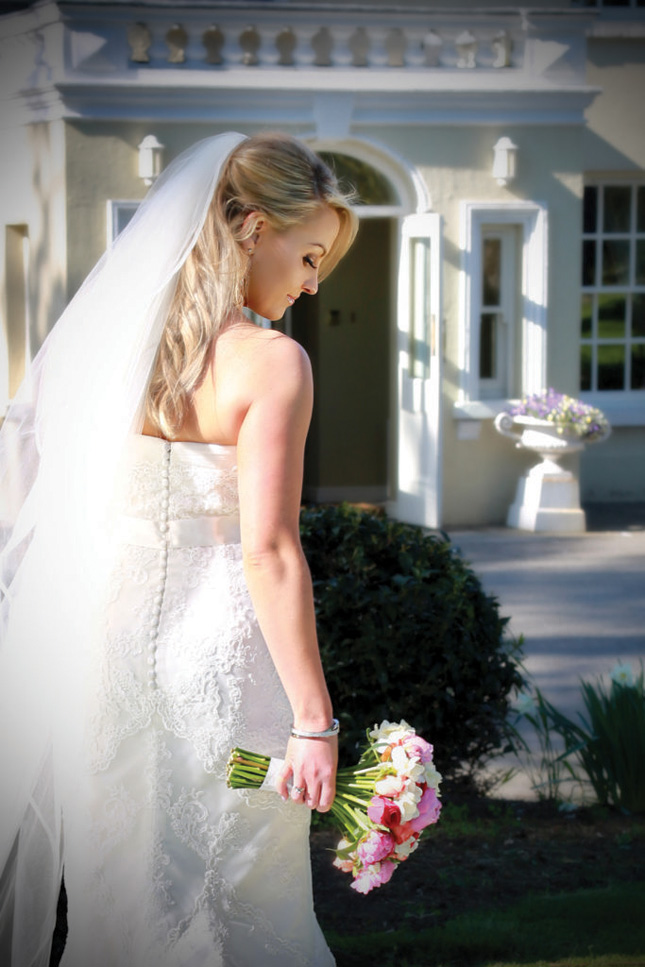 WHY WED HERE?
From an intimate wedding for 30 guests to a show-stopping gala for 250 people, Roganstown can cater for this and anything in between.
THE BILL
From €49.95pp
Naul Road, Swords, Co. Dublin | T: 01 843 3118
Royal Marine Hotel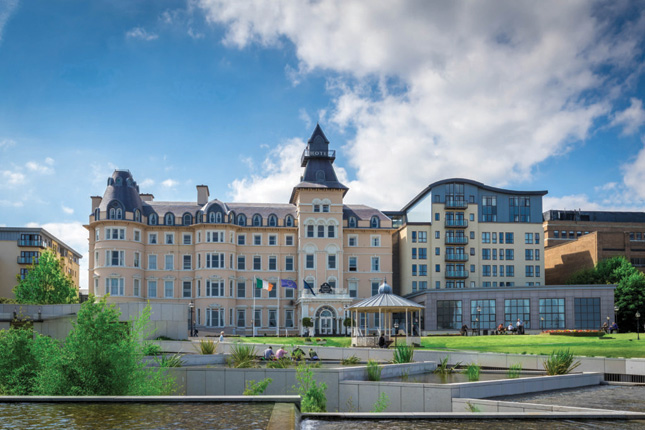 THE VENUE
The Royal Marine Hotel provides an ideal setting for your wedding with magnificent views across Dublin Bay, from their Carlisle Suite. The hotel boasts many of the traditional features of a 19th century building, including high ceilings, sophisticated detail and a magnificent Victorian staircase.
ACCOMMODATION
There are 228 bedrooms with many overlooking Dublin Bay.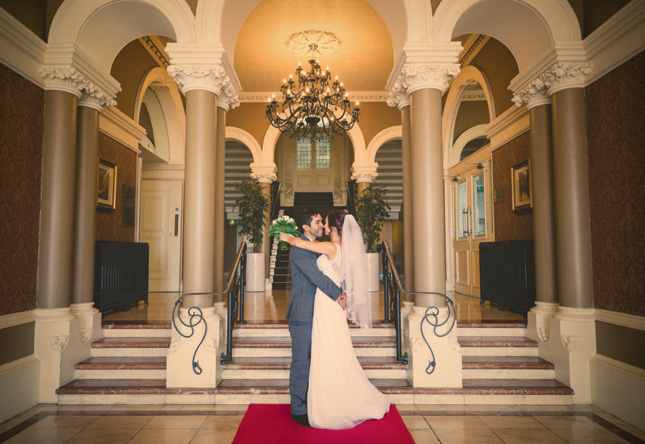 WHY WED HERE?
Dún Laoghaire pier and the People's Park are close by for the perfect spot for wedding pictures.
THE BILL
From €76pp
Marine Road, Dún Laoghaire, Co. Dublin | T: 01 230 0030
Stephen's Green Hibernian Club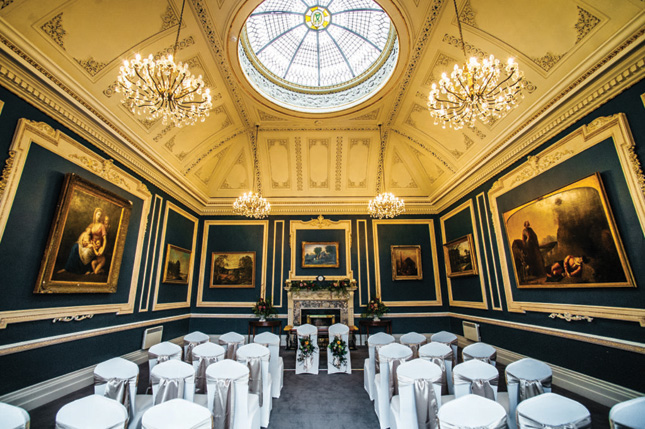 THE VENUE
The Stephen's Green Hibernian Club is a unique venue in the heart of Dublin city. The Club specialises in bespoke, intimate weddings from 40-96 guests and is an ideal venue to capture the romance of old Dublin.
ACCOMMODATION
The Club is home to beautiful boutique-style bedrooms, available for your wedding guests.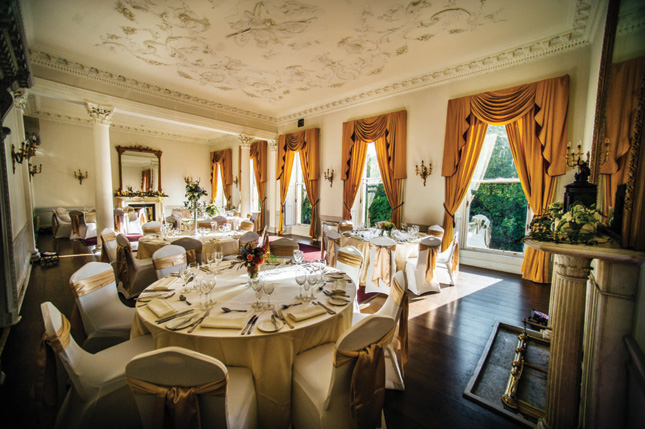 WHY WED HERE?
The beautiful, original architecture and wonderful preservation of this building, brings you back to the glory of this former Georgian home. It is ideal for celebrating some old-fashioned romance in the city centre.
THE BILL
From €63pp
9 St. Stephen's Green, Dublin 2 | T: 01 673 0207
The Anglers Rest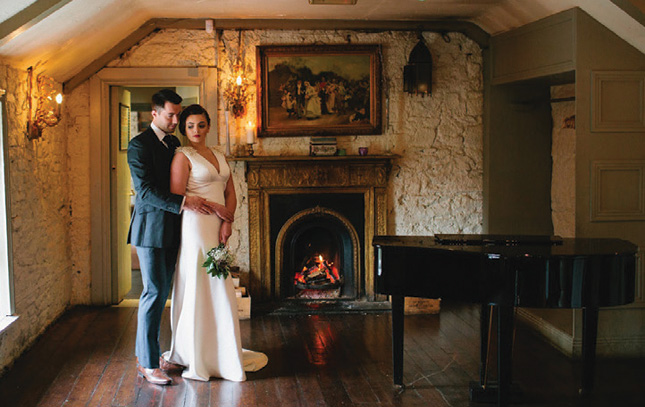 THE VENUE
The Angler's Rest is one of Dublin's best known and most inviting restaurants with a reputation for exceptional food. Their vintage French-style décor is perfect for those looking for something a little different for their reception.
ACCOMMODATION
Conveniently located near the Phoenix Park, there are ample accommodation options just minutes from the Angler's Rest.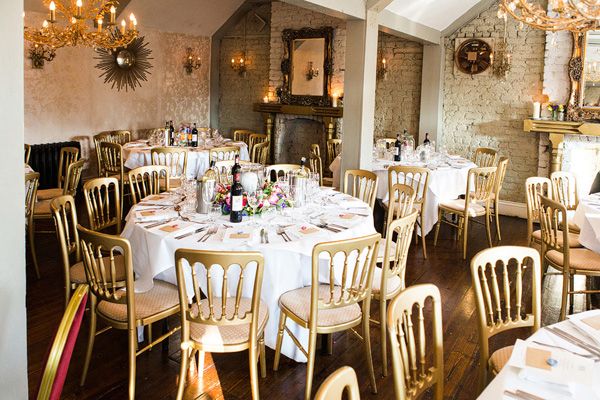 WHY WED HERE?
The Angler's Rest has always been synonymous with romance and their team are dedicated to making sure your wedding day will be unforgettable.
THE BILL
From €45pp
Strawberry Beds, Chapelizod, Dublin 20 | T: 01 820 4351
The Banking Hall in The Westin Hotel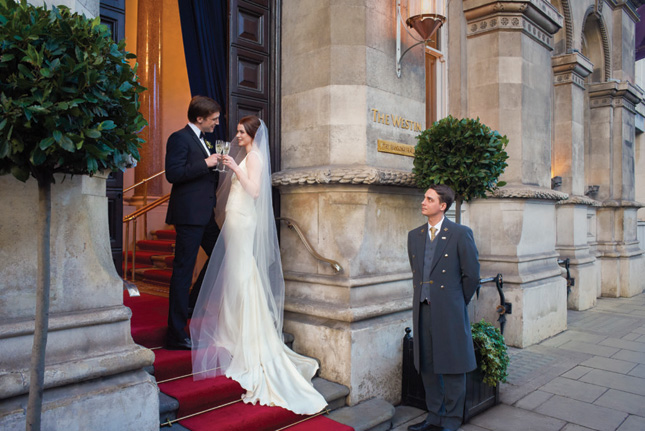 THE VENUE
The Banking Hall at The Westin Dublin is a historic wedding venue, right in the heart of Dublin city. Standing tall and proud on College Green for the past 150 years, this stunning venue features lofty, ornate ceilings, four majestic Waterford Crystal chandeliers and a private entrance, overlooking Trinity College.
ACCOMMODATION
There are 172 guest rooms, including 14 suites, all with a famous Westin Heavenly Bed.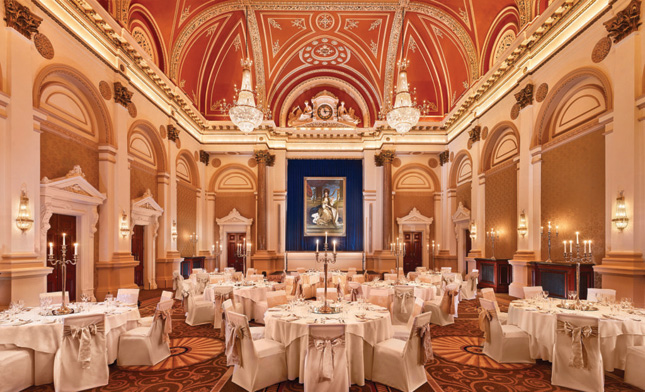 WHY WED HERE?
The historic setting, combined with the fivestar level of service and cuisine at the Westin Dublin, is pretty hard to beat.
THE BILL
From €109pp
College Green, Westmoreland Street, Dublin 2 | T: 01 645 1440
The Dean Hotel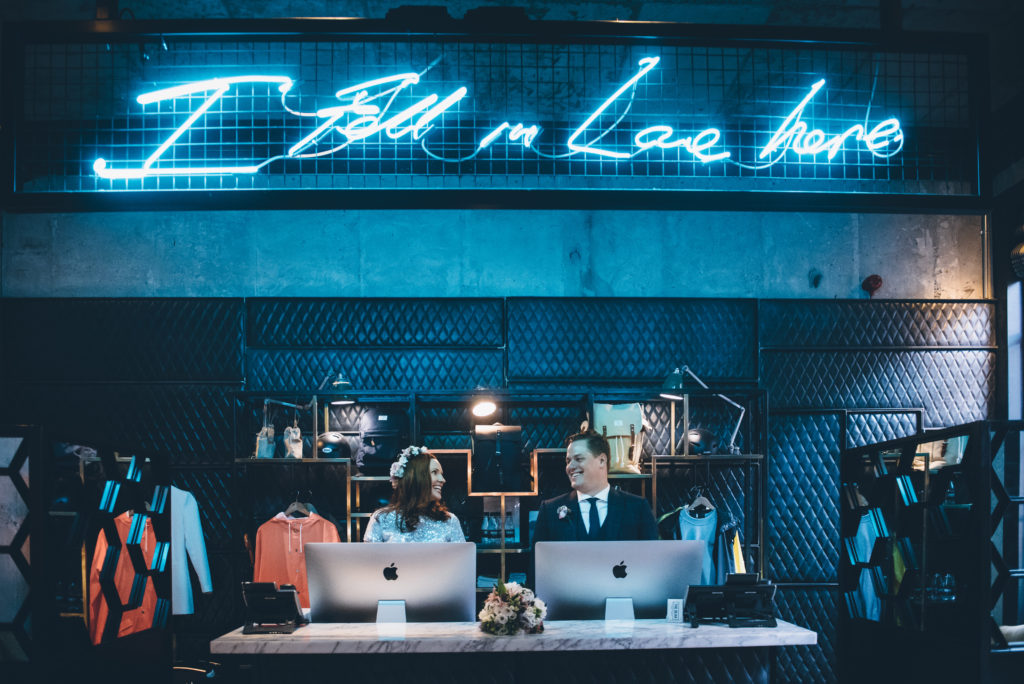 THE VENUE
An alternative wedding venue option right in the heart of Dublin city, the team at the Dean Hotel on Harcourt Street is experienced in catering alternative and bespoke weddings, from small ceremonies and receptions, to private dining with an afterparty, or even your day-two celebrations. With a super fun, modern vibe, all weddings are bespoke and personalised, and The Blue Room is a beautiful location whether you're just planning a ceremony or a whole day affair. Bright, modern and airy, it's easily customised to suit your style, whether you want something edgy and contemporary or boho-chic - or anything in between. A wall of Georgian windows means lots of natural light while state-of-the-art AV facilities that make it ideal for speeches and music, and then there's also the fact you have a private bar, central partition and two small balconies. Plus, you won't want to miss snapping a photo under the 'I fell in love here' neon sign at reception!
ACCOMMODATION
52 bedrooms in total, including suites and the Penthouse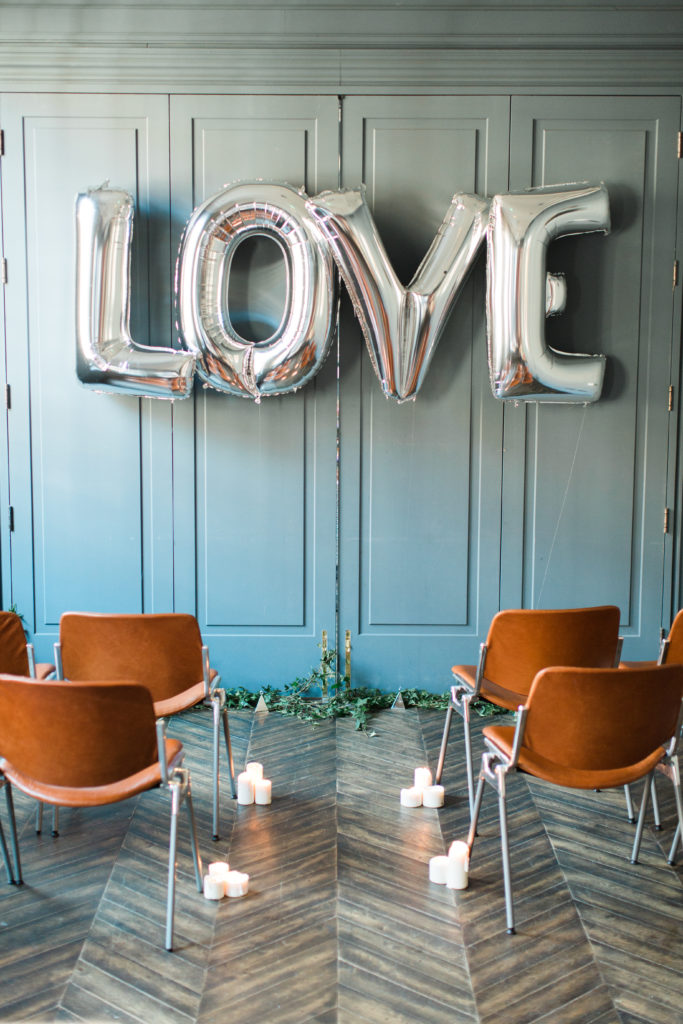 WHY WED HERE? 
A boutique hotel right in the middle of the city, this is a gorgeous, fun, vibrant venue, and there's a surprise around every corner, whether it's the modern lobby, or Sophie's Rooftop terrace. If you aren't too busy taking pics in the beautiful interior of the Dean, you're only a minute's stroll away from the Iveagh Gardens, and not much longer away from all the major city photo spots you have to hit.
THE BILL
Blue Room Hire, €900 for full day; Dinner from €50pp; Canapes from €15pp
33 Harcourt St, Dublin 2 | T: (01) 607 8110
The Shelbourne Hotel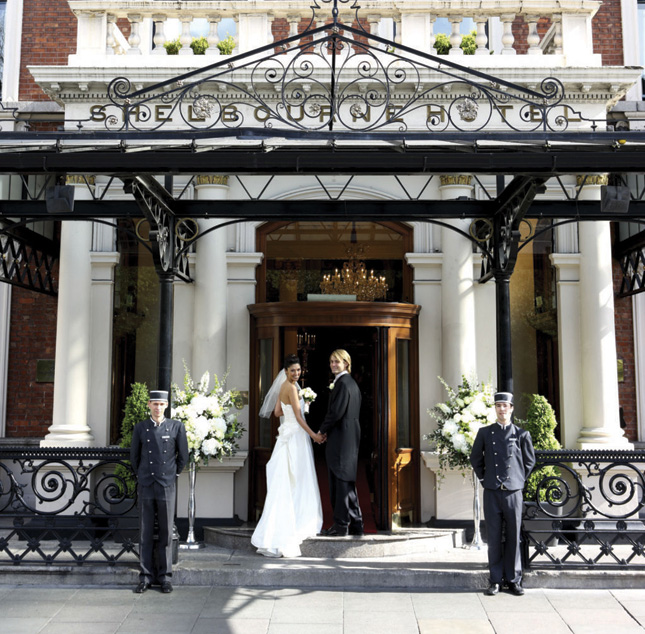 THE VENUE
The Shelbourne is a spectacular setting for an unforgettable day. Your dream wedding could be an intimate, candle-lit dinner for just a few of your very favourite people, an opulent ball, or it might be something in between. Whatever you're planning, The Shelbourne can help you bring your dream to life.
ACCOMMODATION
Preferred rates for the wedding couple and guests, subject to availability.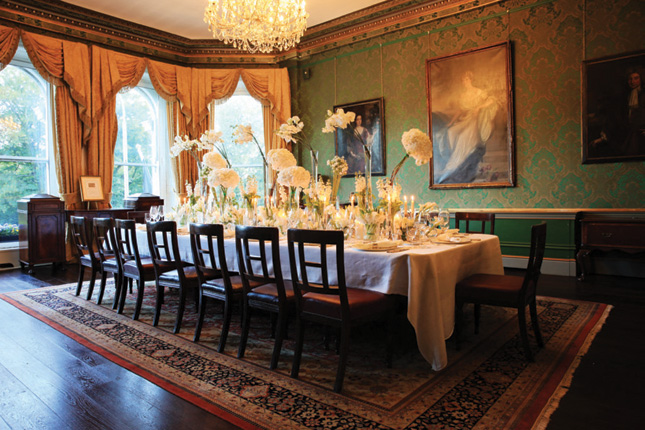 WHY WED HERE?
If you're looking for off -beat and interesting photographs in the city, there are plenty of places to seek out.
THE BILL
From €149pp
27 St. Stephen's Green, Dublin 2 | T: 01 663 4500
Thomas Prior Hall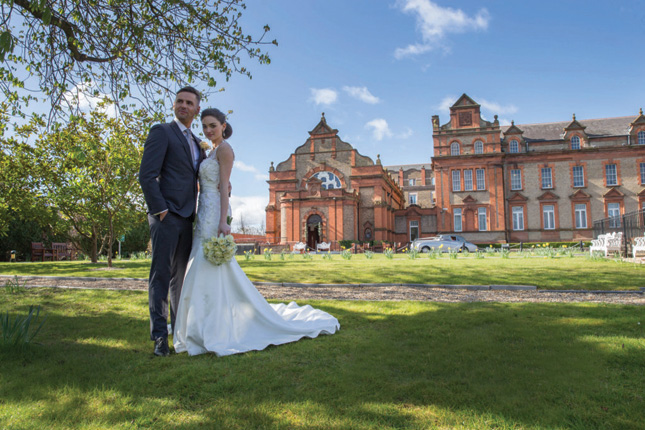 THE VENUE
This beautiful church-like venue is situated on gorgeous landscaped gardens with an iconic white water fountain. Steeped in history, the 19th century building has recently finished refurbishments and now boasts an array of new features, while still holding its original character and charm.
ACCOMMODATION
The venue is part of Clayton Hotel Ballsbridge which boasts 304 recently refurbished bedrooms, including an exclusive wing for the bridal party.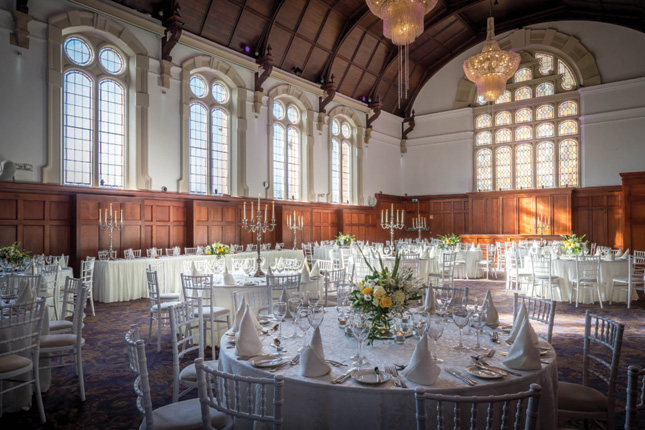 WHY WED HERE?
It is ideally located in Ballsbridge in Dublin 4 and is suitable for civil ceremonies.
THE BILL
From €83pp
Merrion Rd, Ballsbridge, Dublin 4 | T: 01 647 3323