We see a lot of beautiful, bridal imagery in the course of our work. From pretty, vintage scenes to opulent, OTT grandeur, each shoot is different and offers a fresh take on wedding styling. Every once in a while, something completely unique comes along and challenges our thinking. This beautifully, wild story, shot by our pal Katie Kavanagh, made us sit up in our seats, eyes wide. The raw details, the breathtaking backdrops and the piercing stare of gorgeous Maria, coupled with the carefully curated gowns and accessories, make it a masterpiece. Effortlessly beautiful and gloriously undone, it pares things right back to beautiful basics.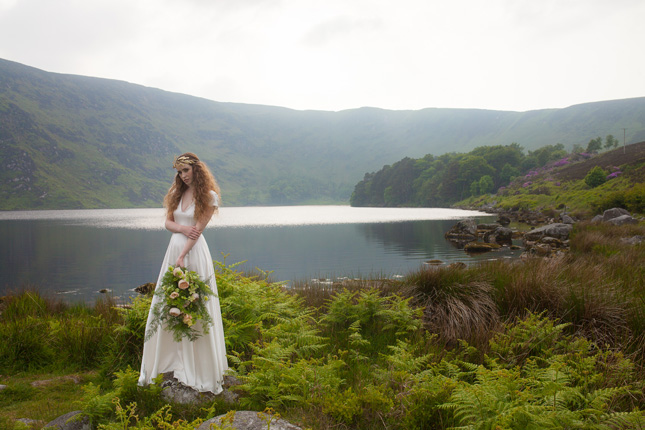 Describing their vision, stylists The Wedding Festival explain: "In order to capture the essence of the theme for this shoot, we concentrated on the colours thrown up by the magical landscape at Sally Gap. The soft greys, browns, purple tones. The different textures from the heathers, mosses and rocks also influenced our choice of materials and fabrics used. We used Irish products where we could, including old Irish silver, Irish lace and a Jacobean style gate leg table made from Irish oak. Throws and rugs were from Avoca Handweavers, pottery was hand-thrown by students from the Grennan Mill Craft School and a range of Irish produced craft beers and whiskies."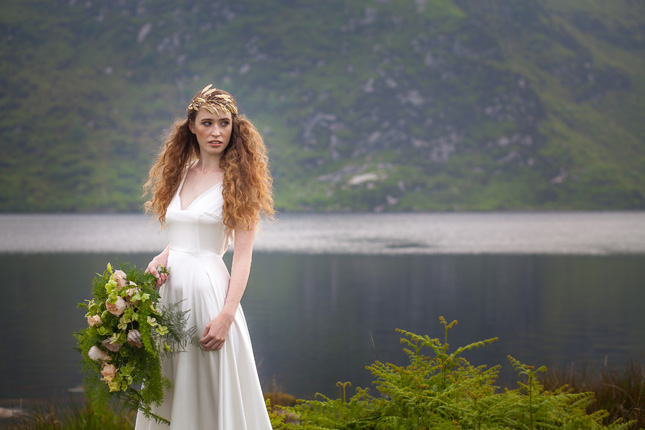 Dress and headpiece Que-Va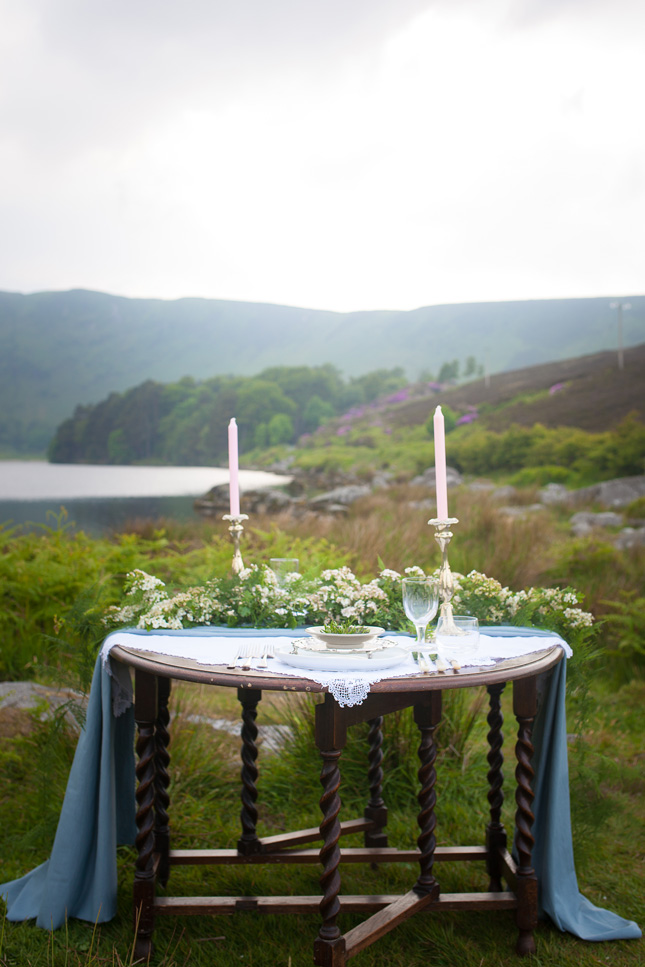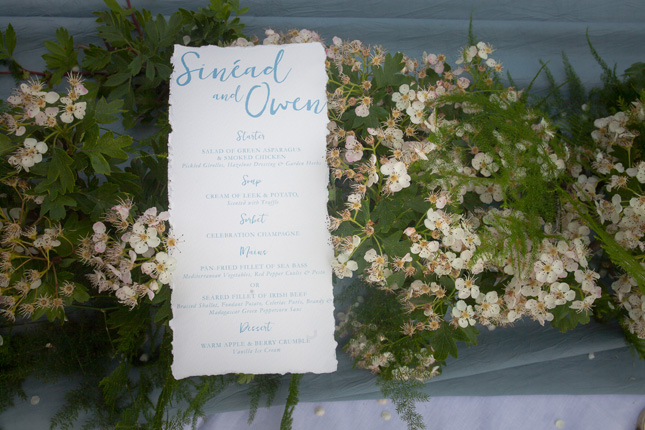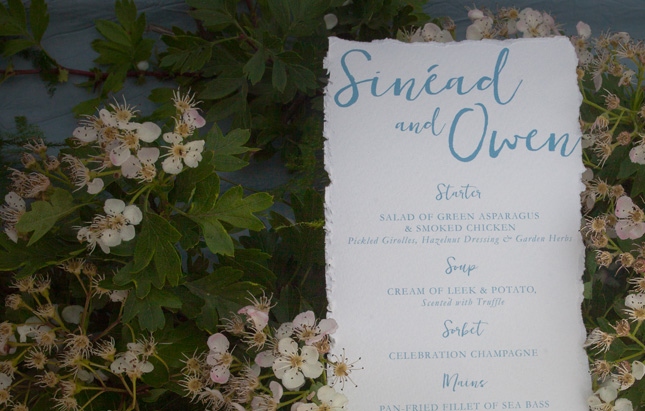 Replace glossy paper with a matte finish, forgoing gilded touches for torn paper edges. It's a look reminiscent of manuscripts as ancient as love itself.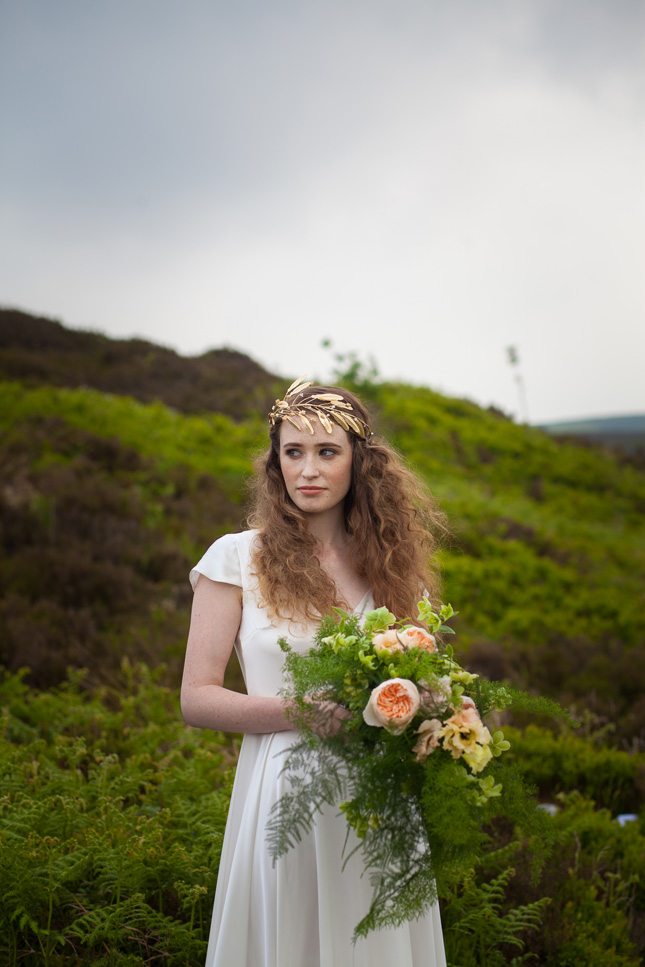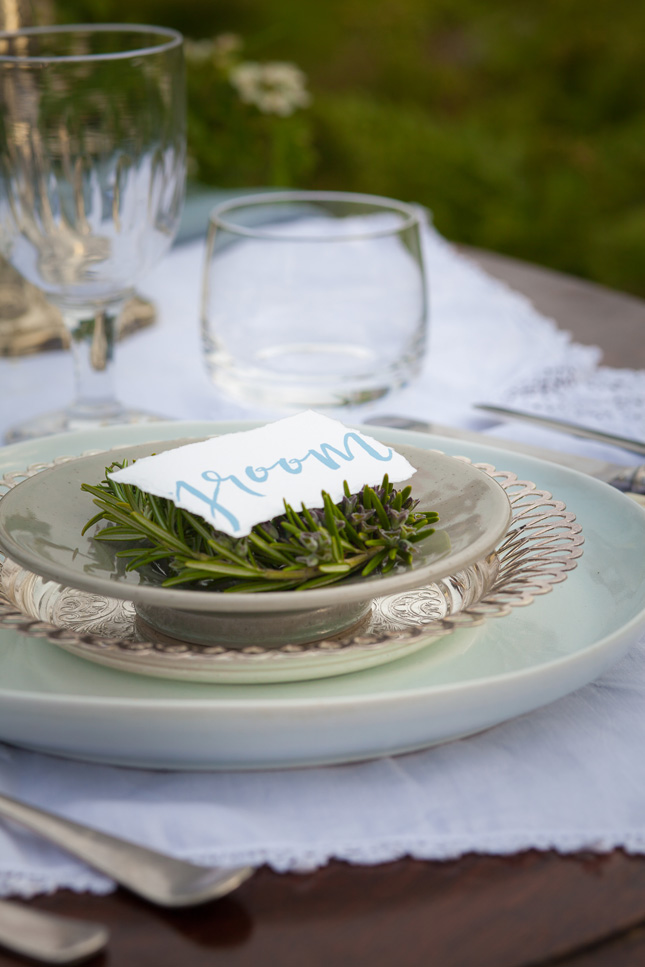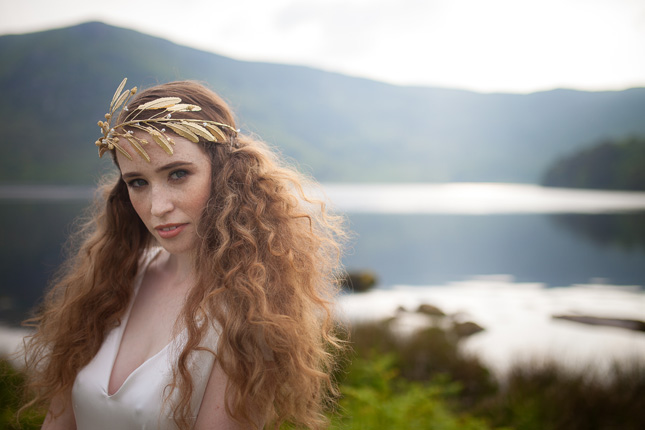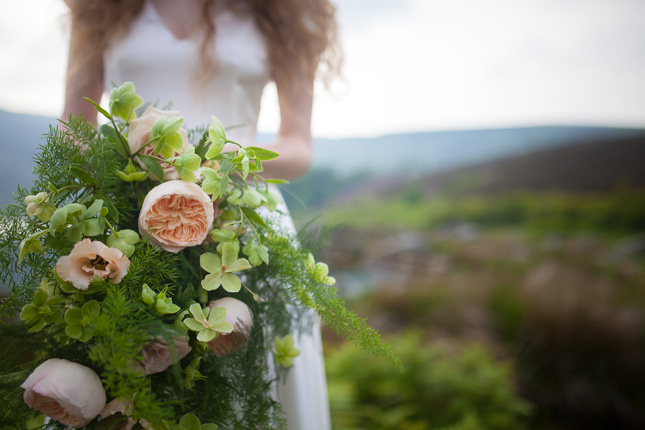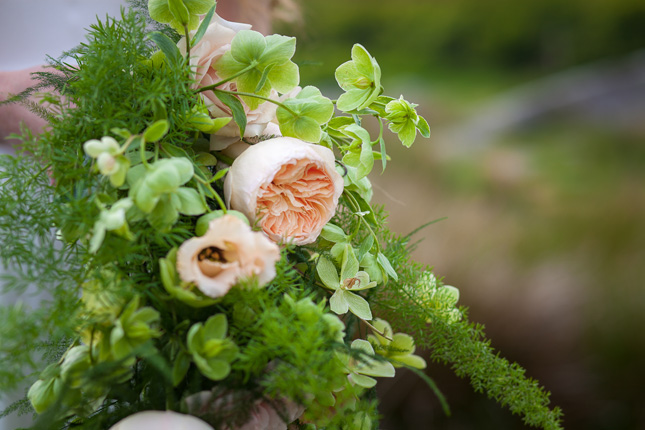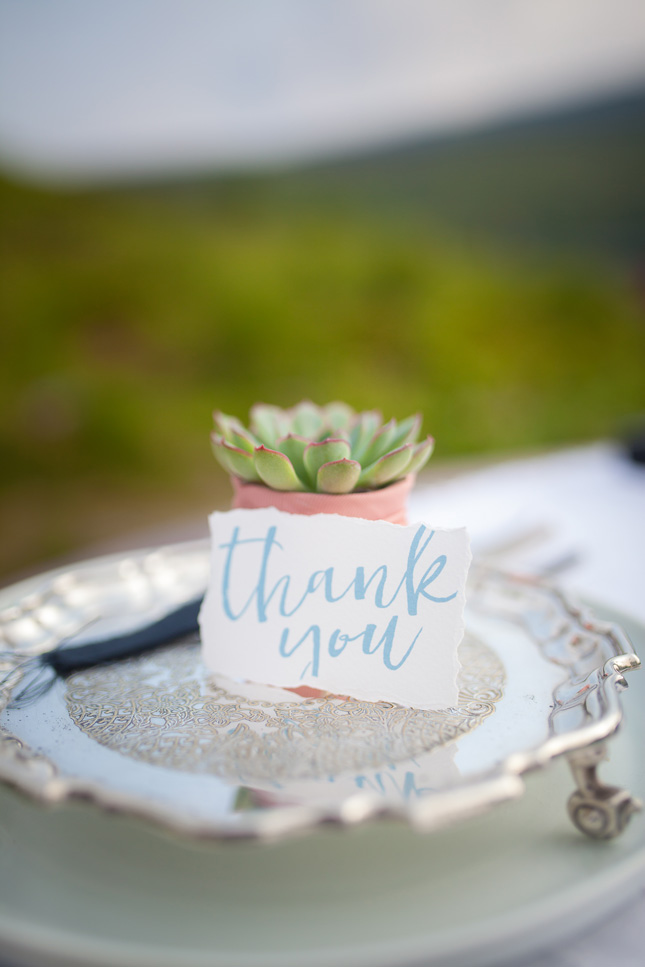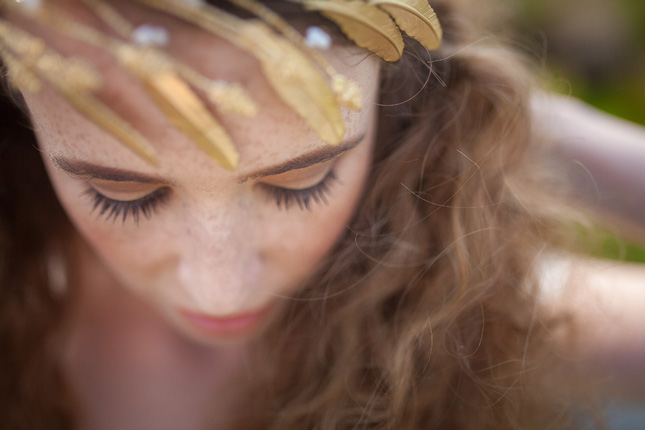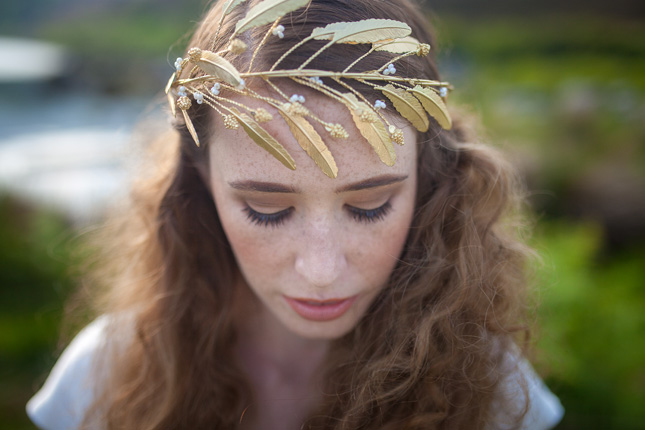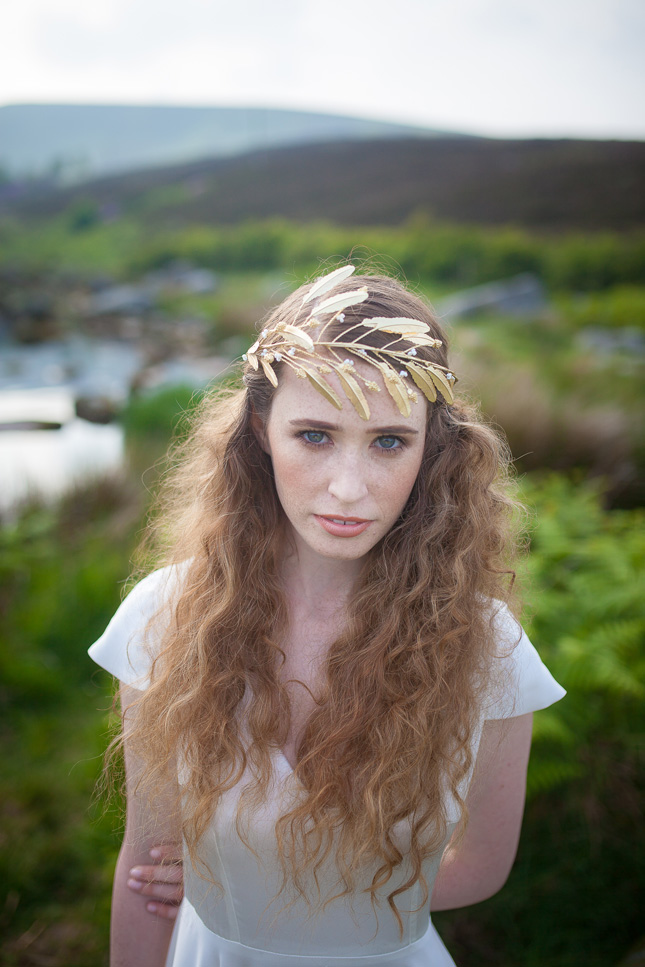 Minimal makeup and hair complement the beauty of the surroundings.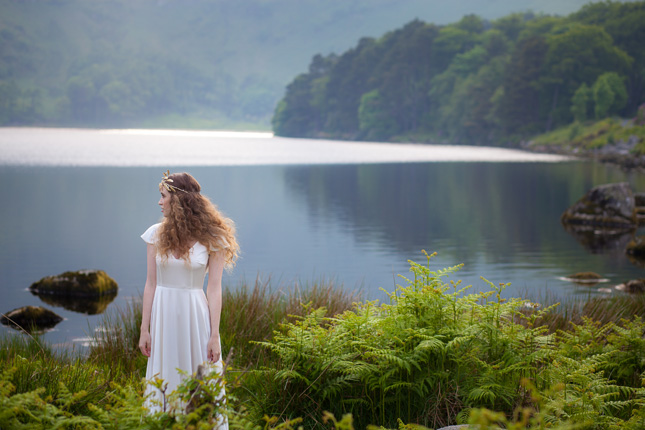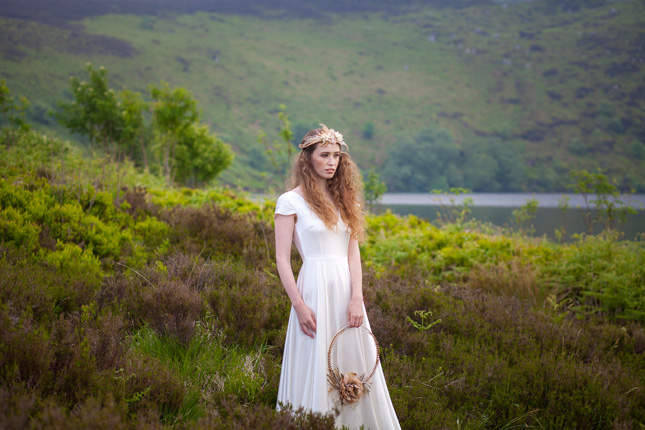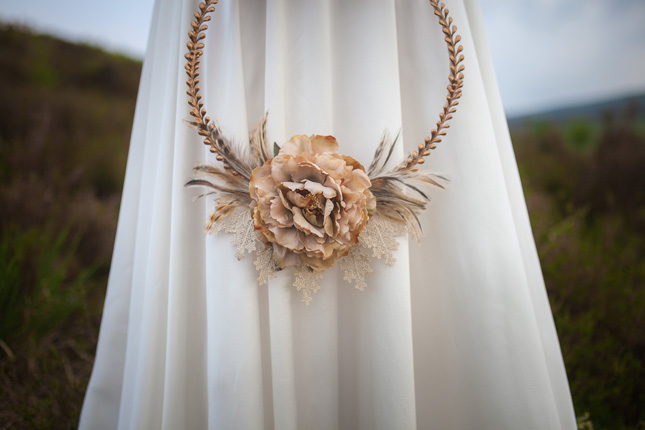 Thie heirloom circlet by Couture de Fleur makes a striking alternative to a bouquet. The best part is that you can keep forever and pass it on to future generations.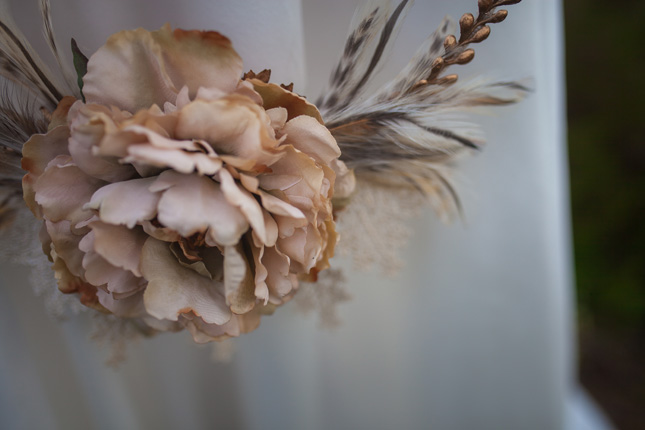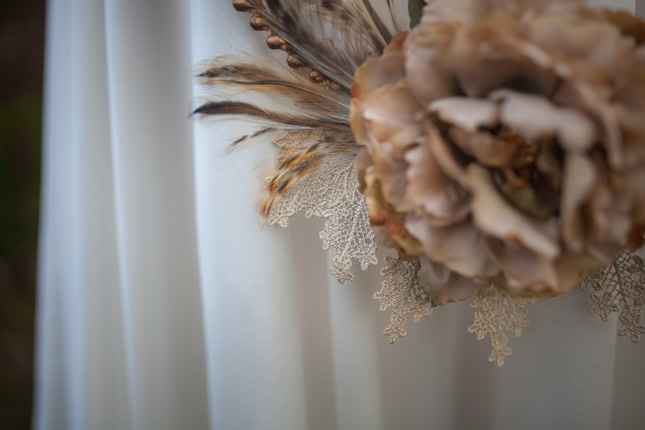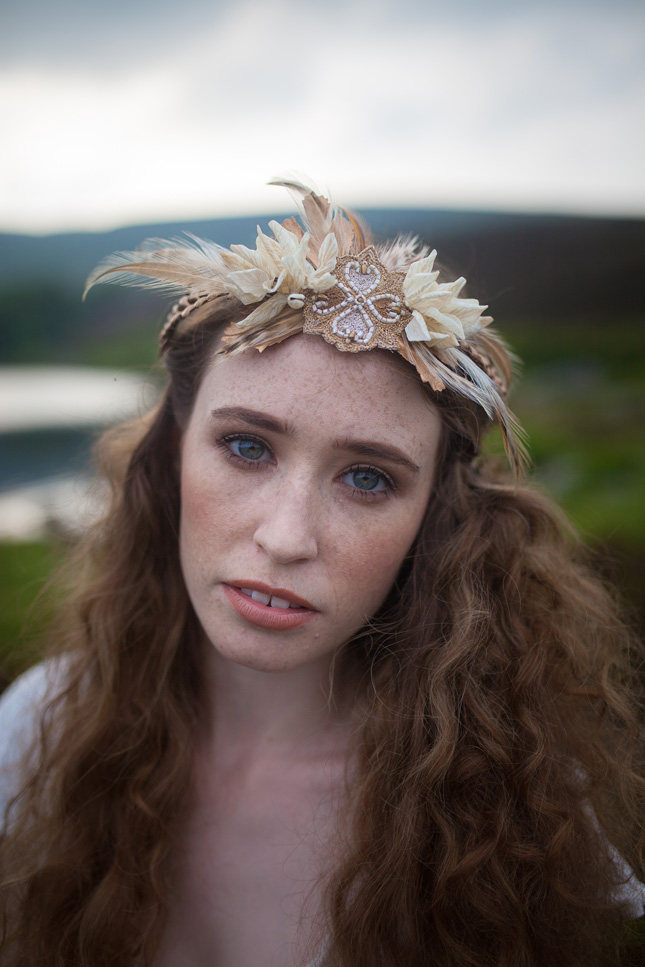 The coordinating feather headpiece (above), also by Couture de Fleur, is a beautiful statement piece, perfect for the bohemian bride.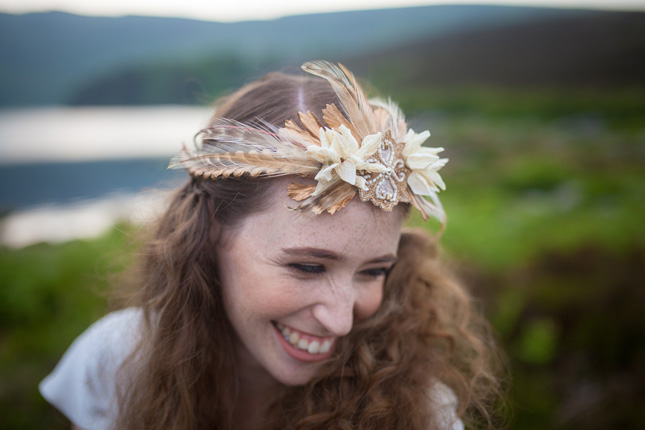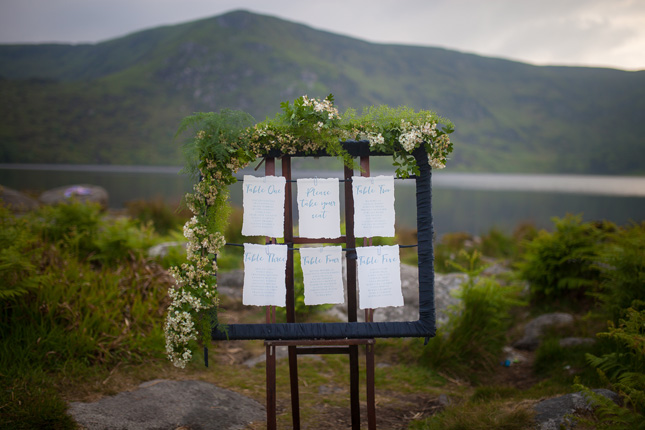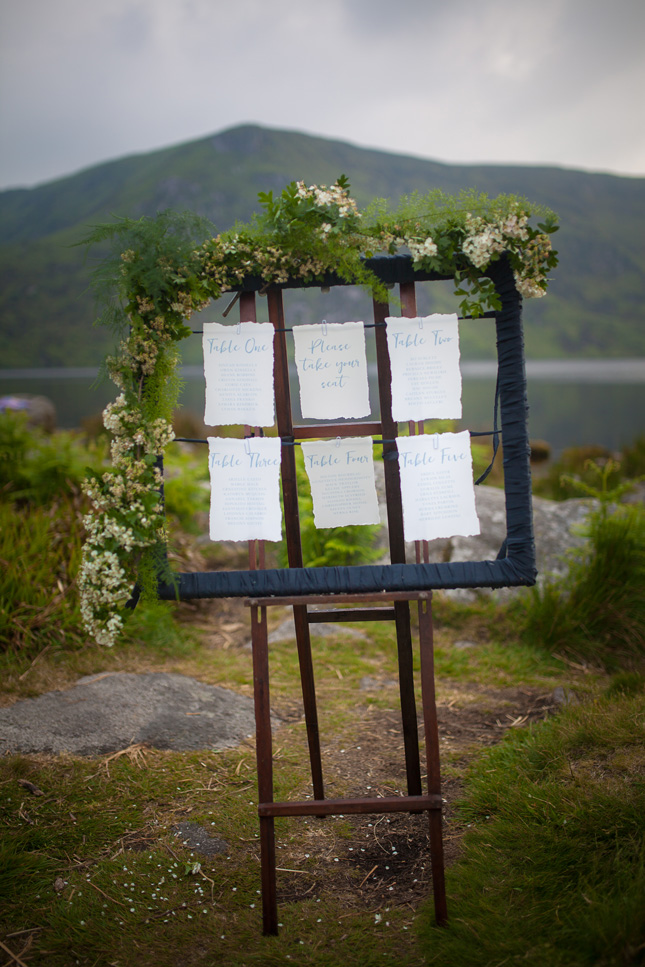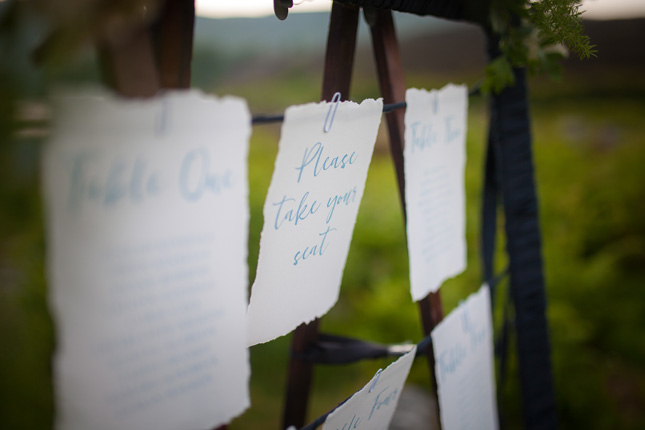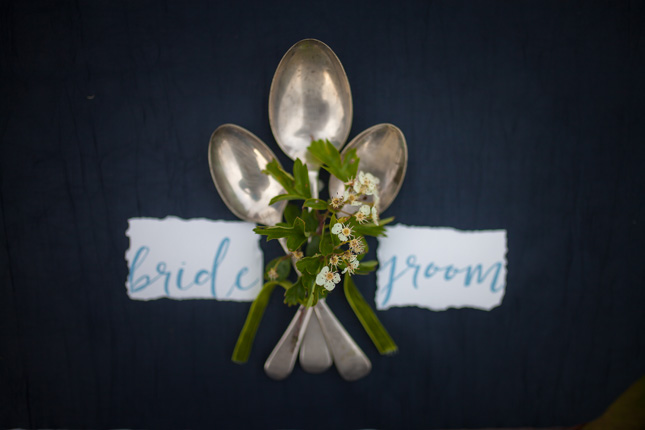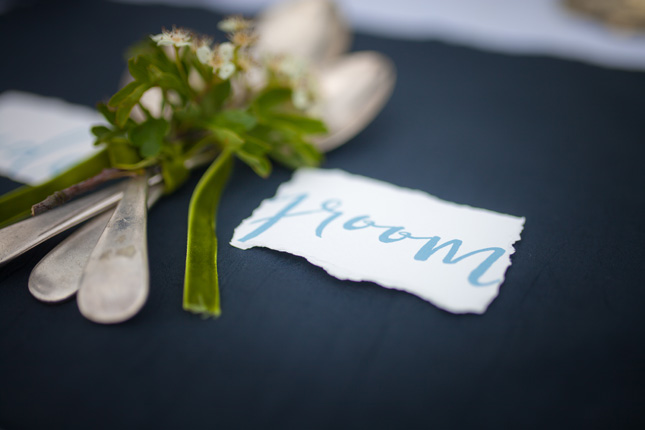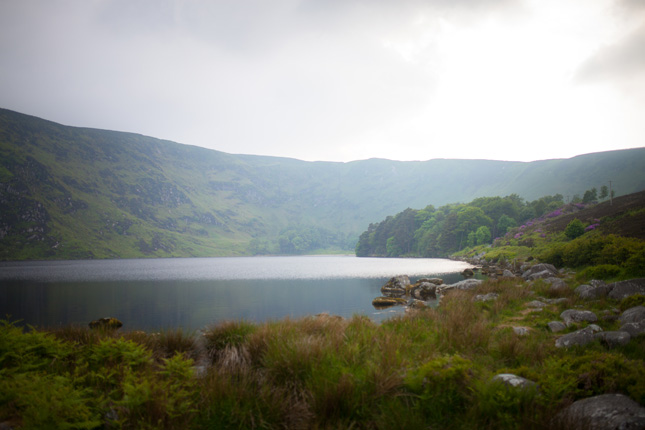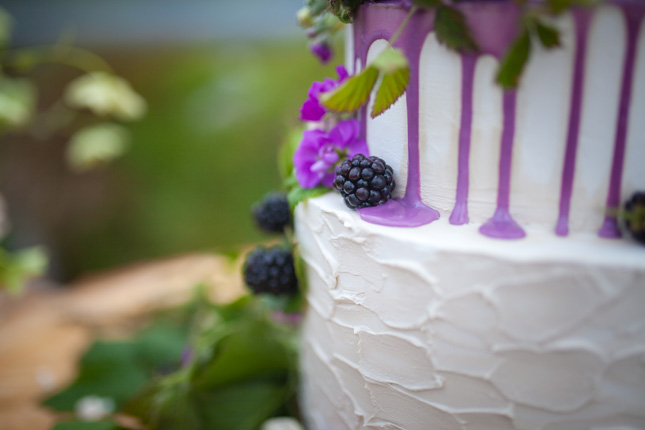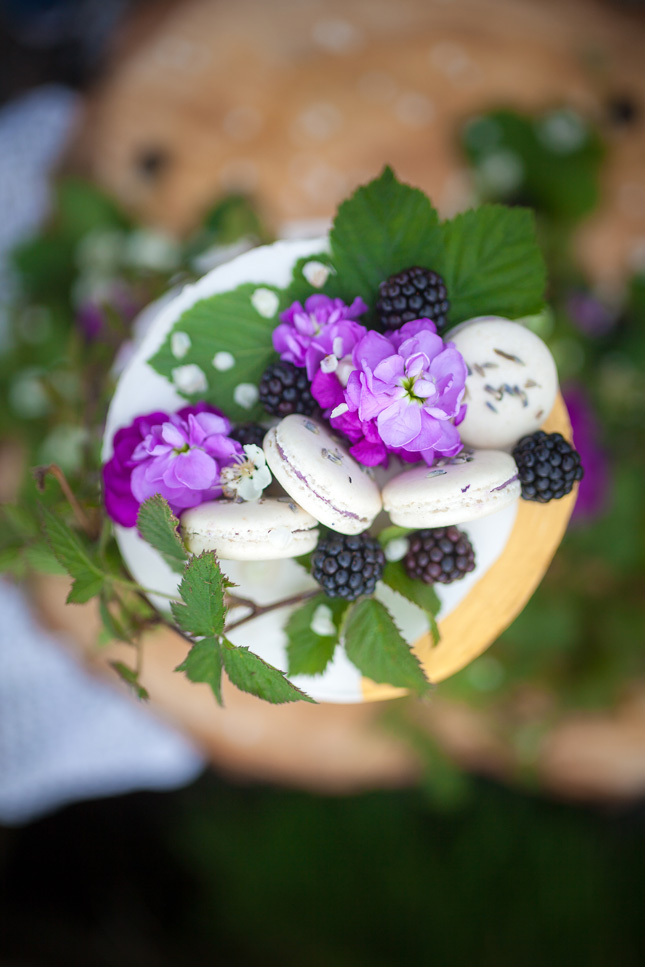 Cake Ali's Adventures in Bakerland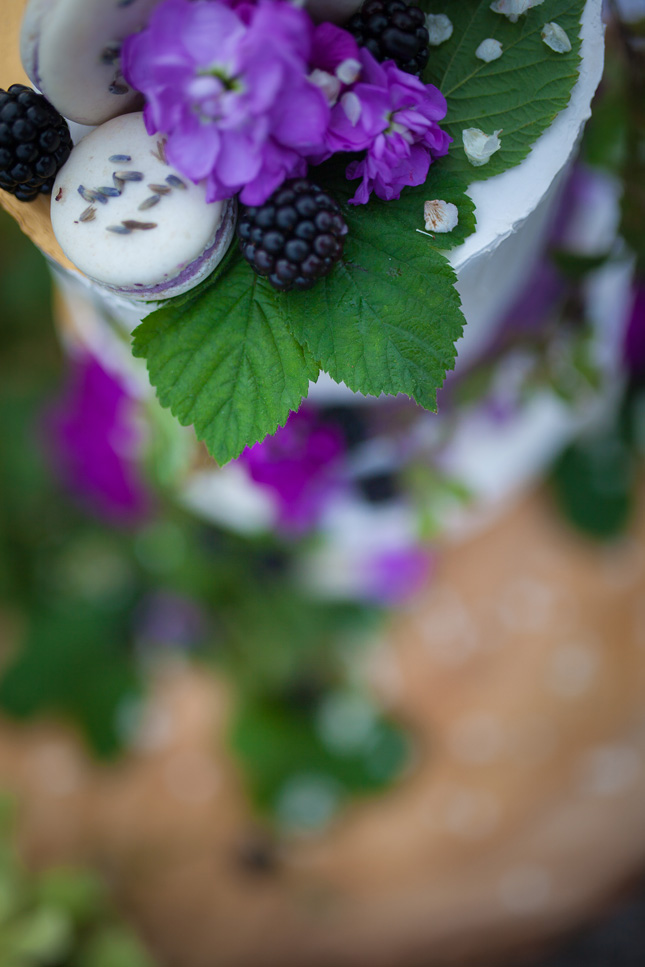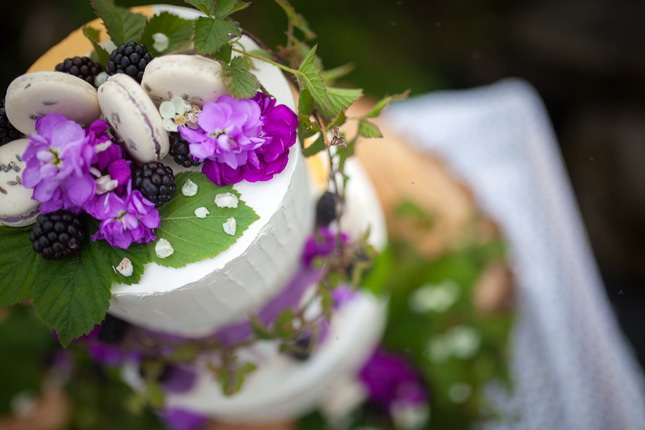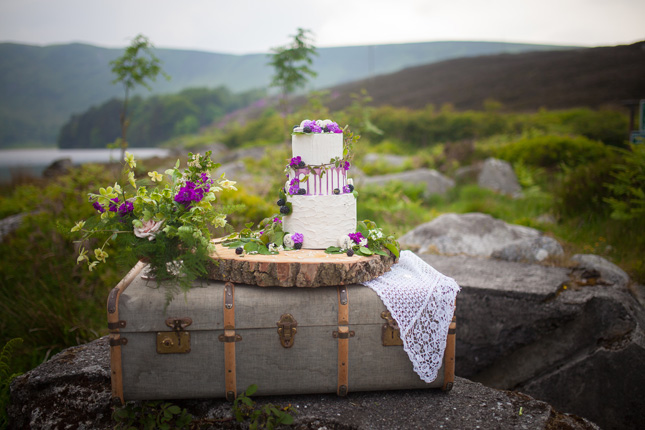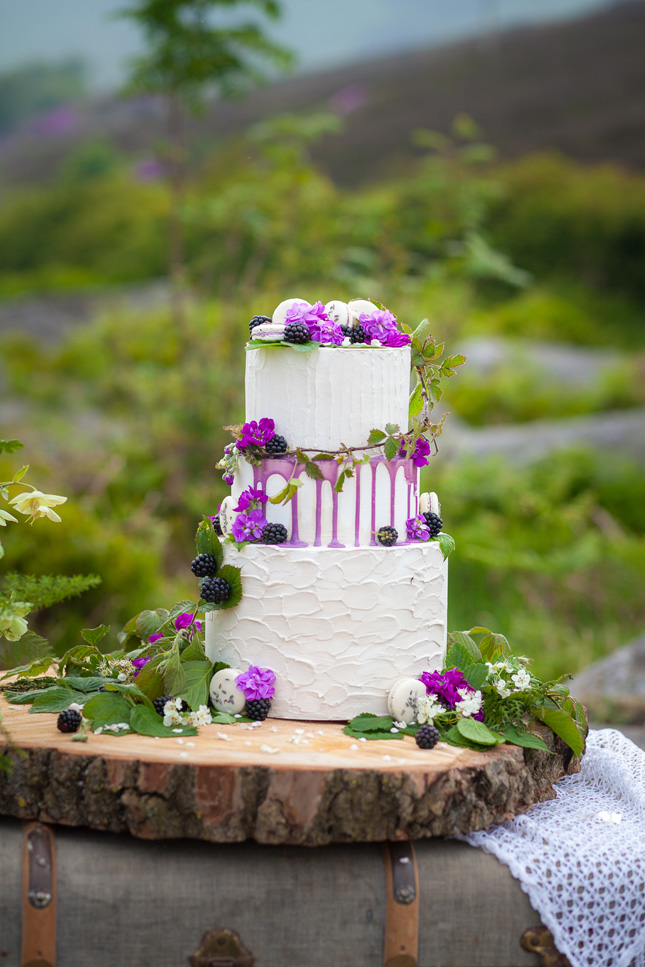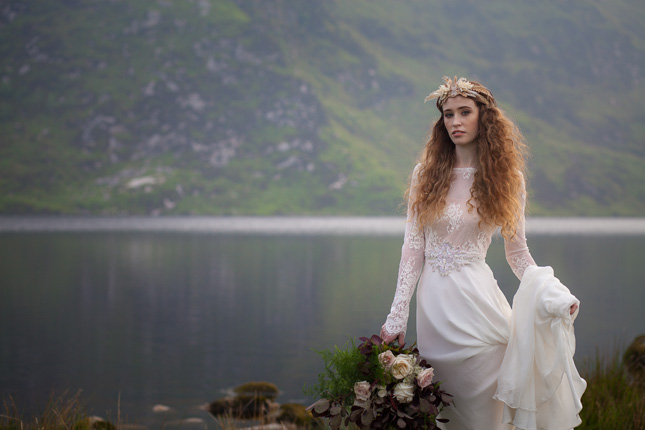 Dress Dirty Fabulous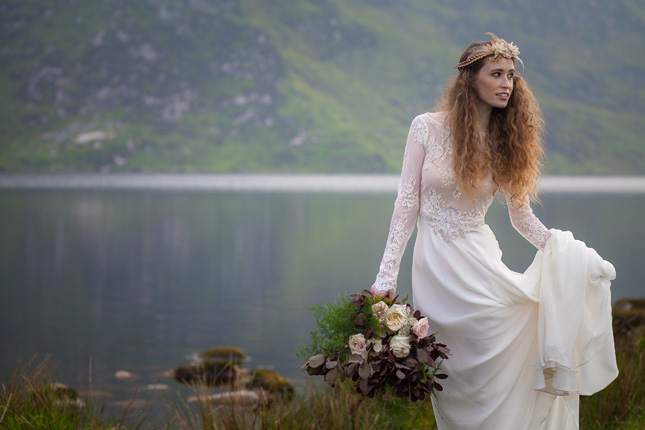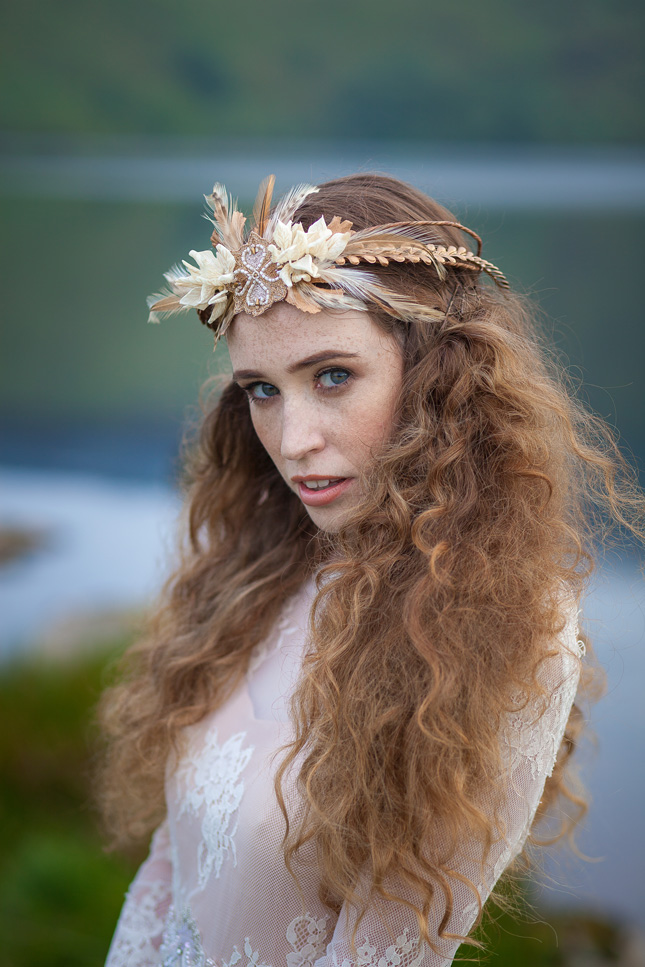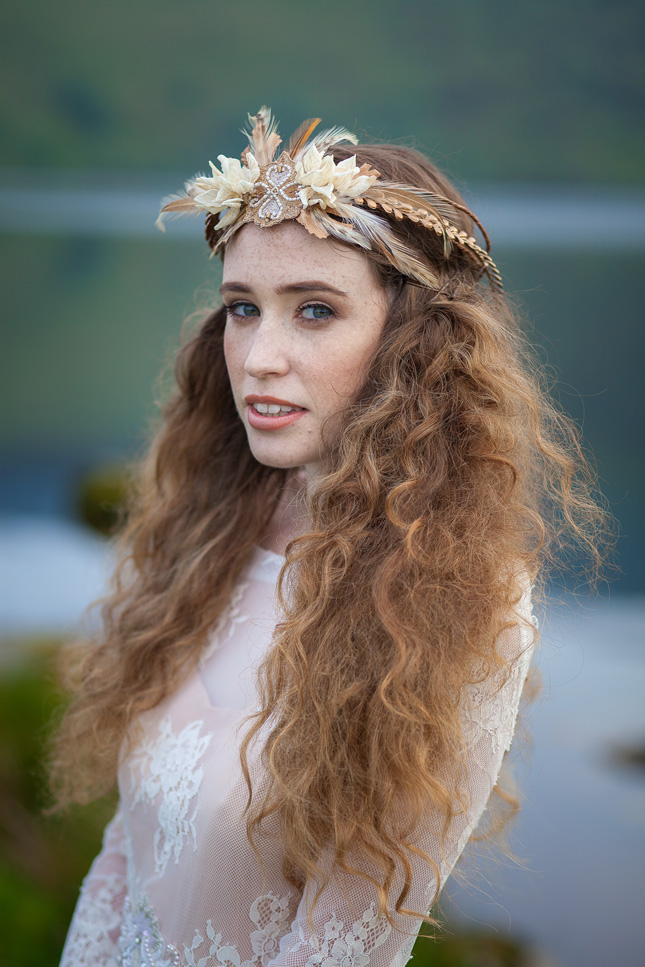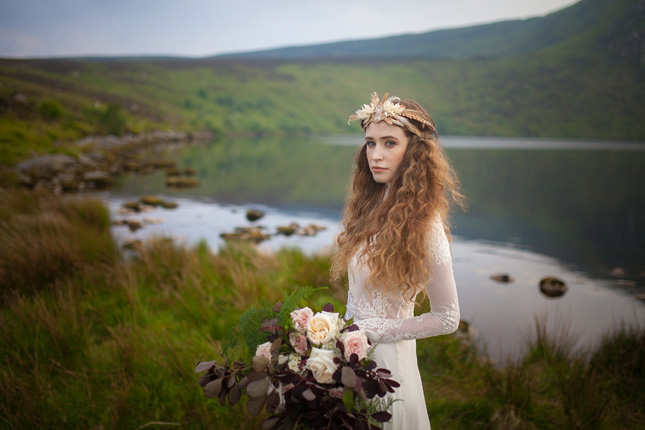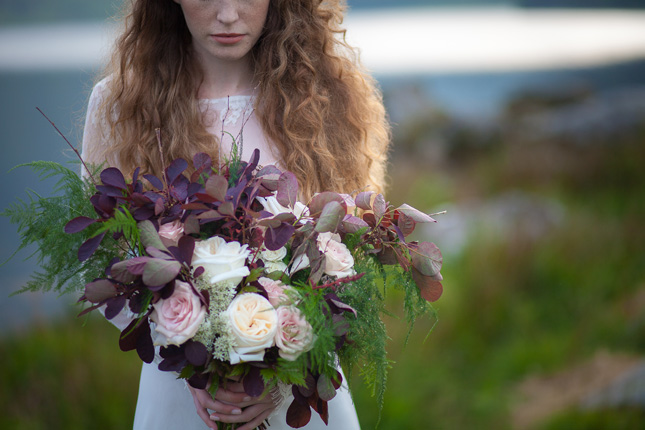 Flowers Bella Botanica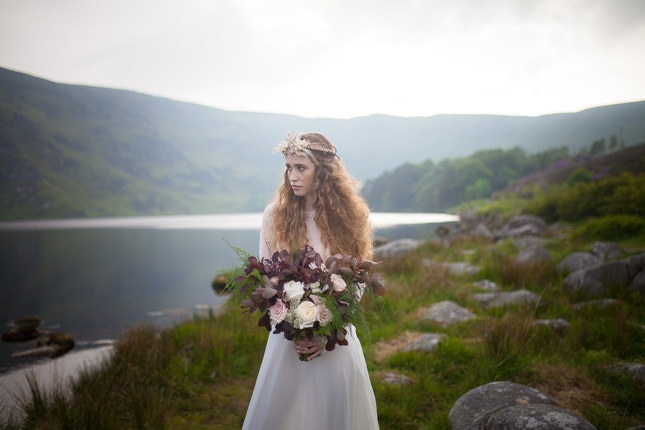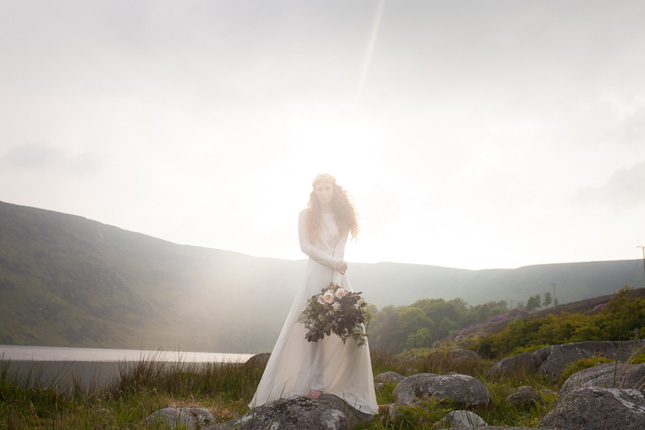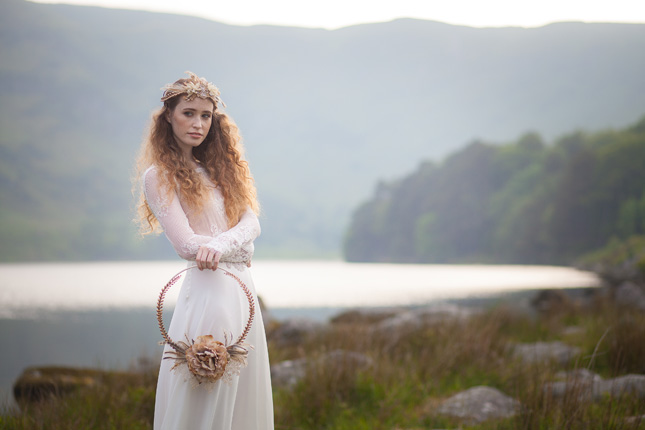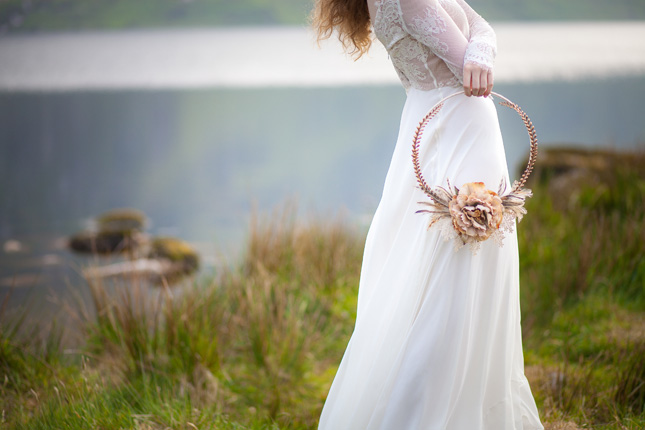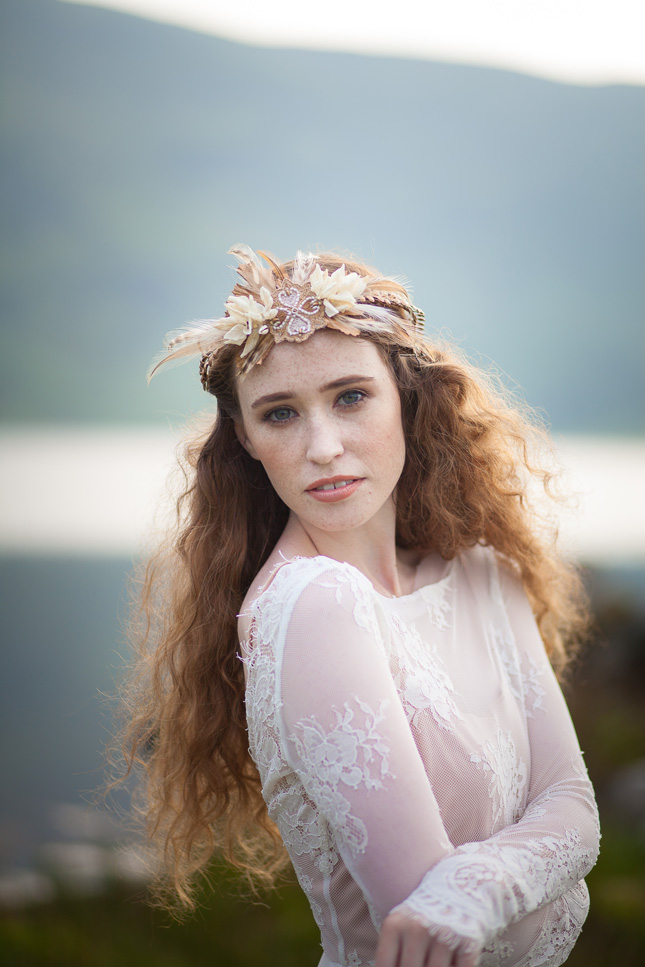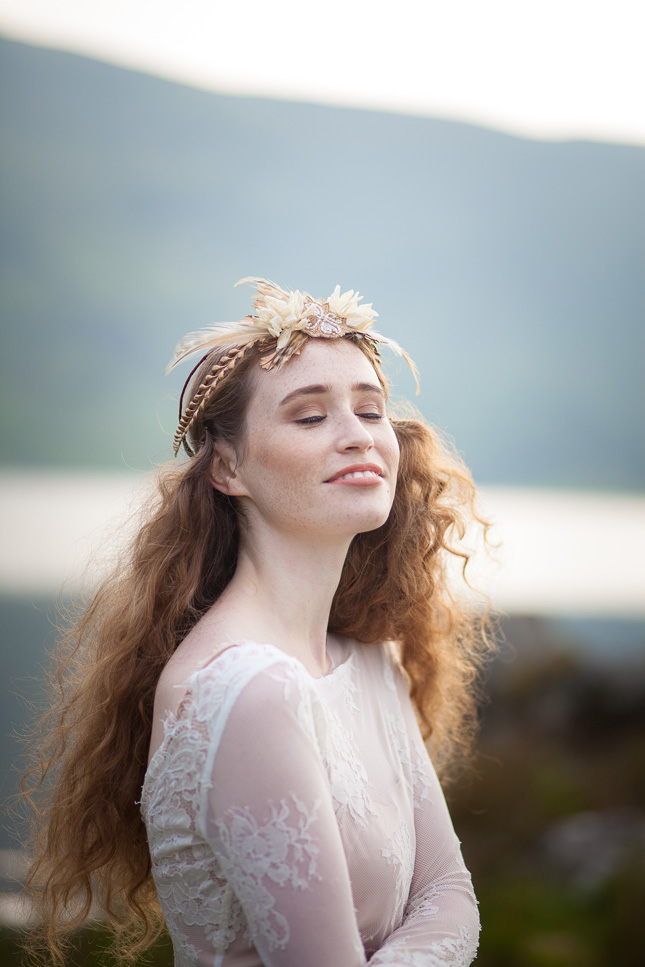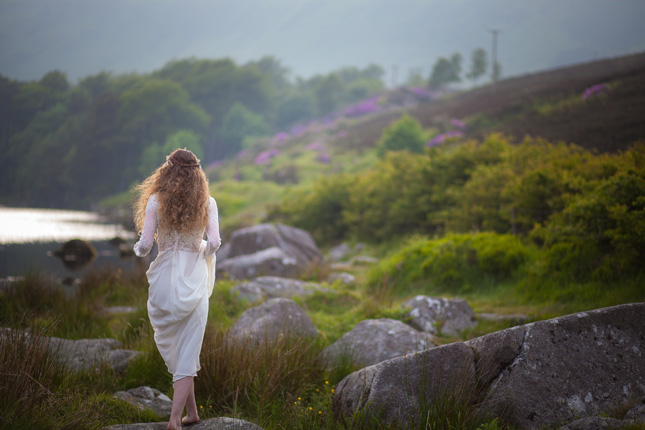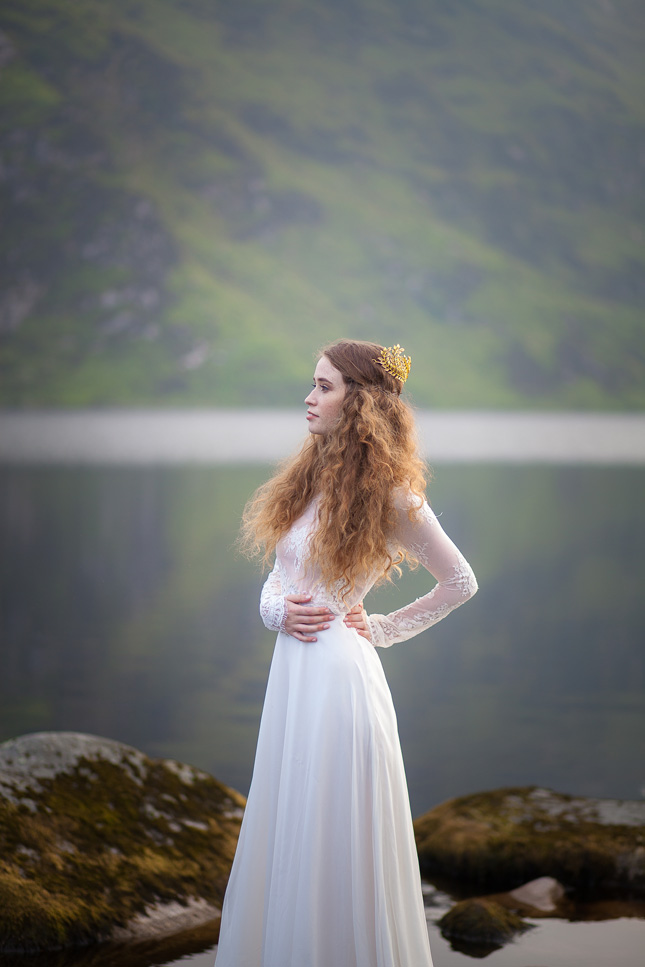 Headpiece Que-Va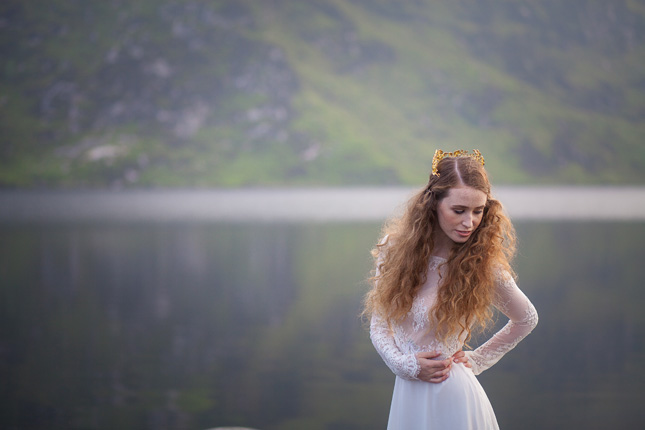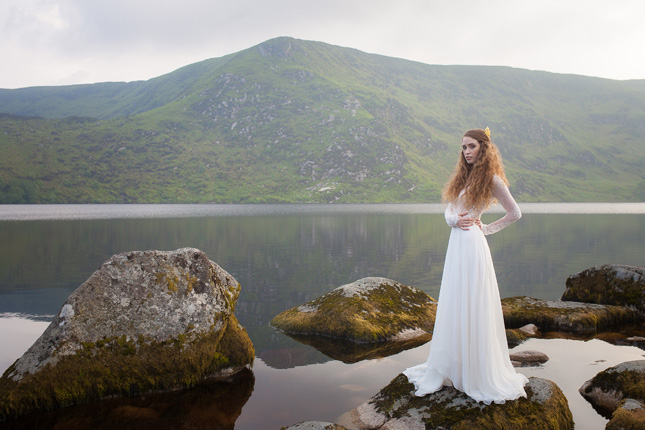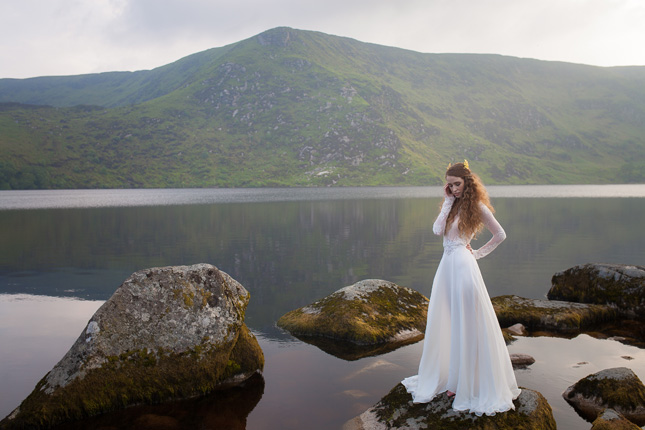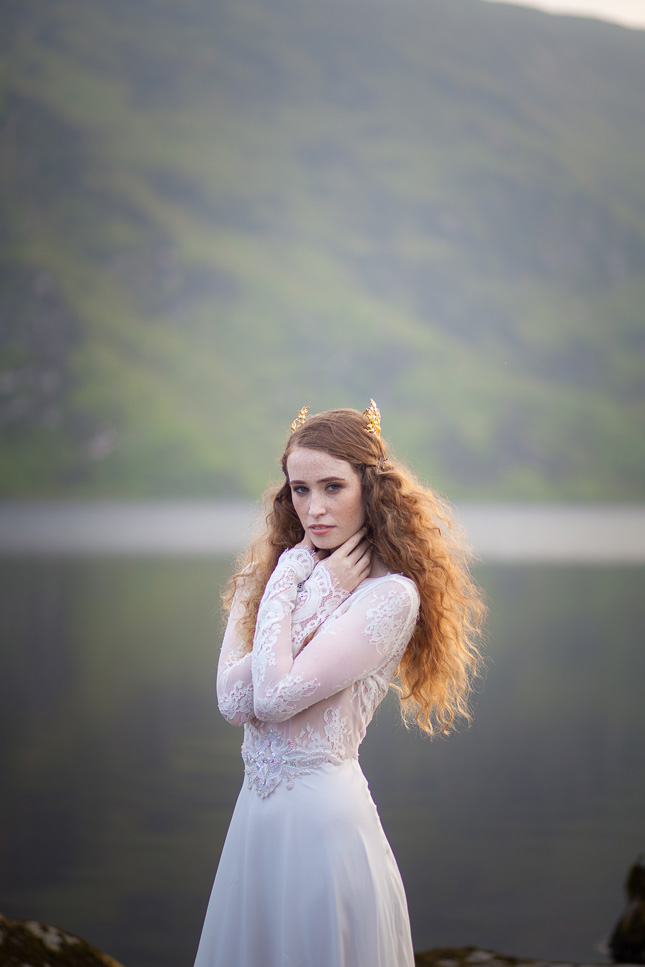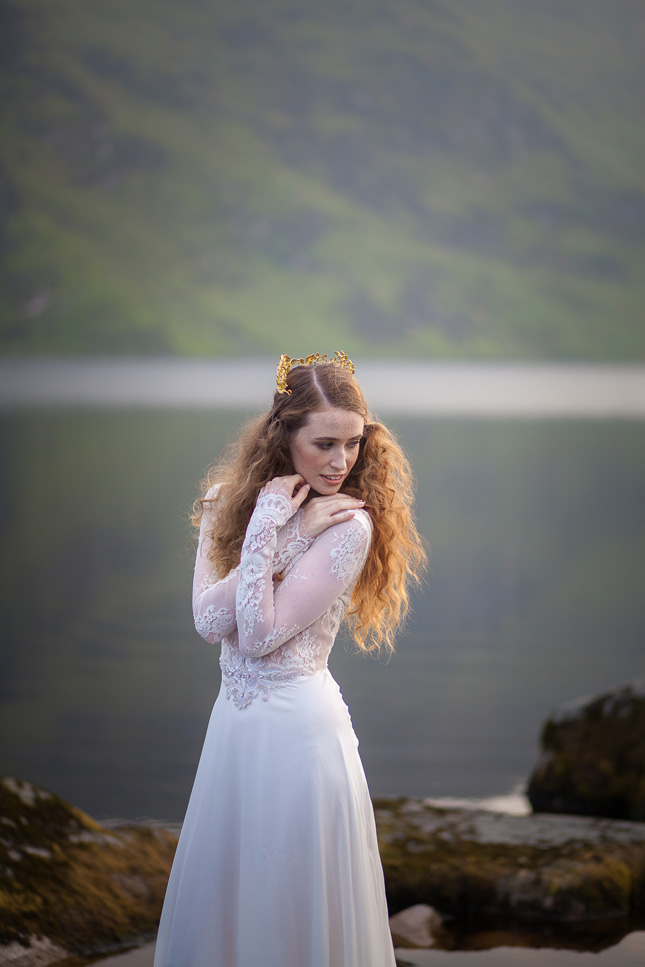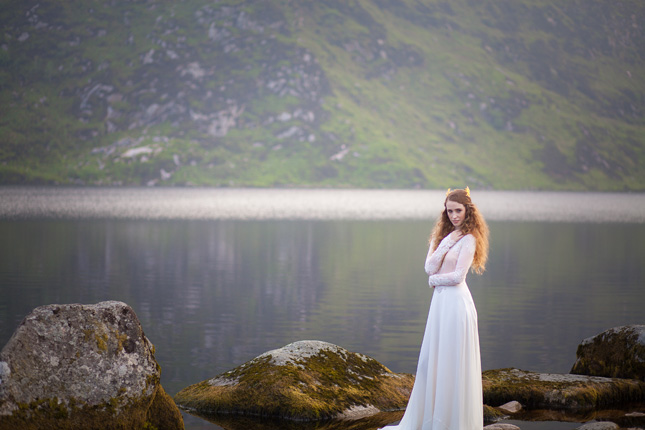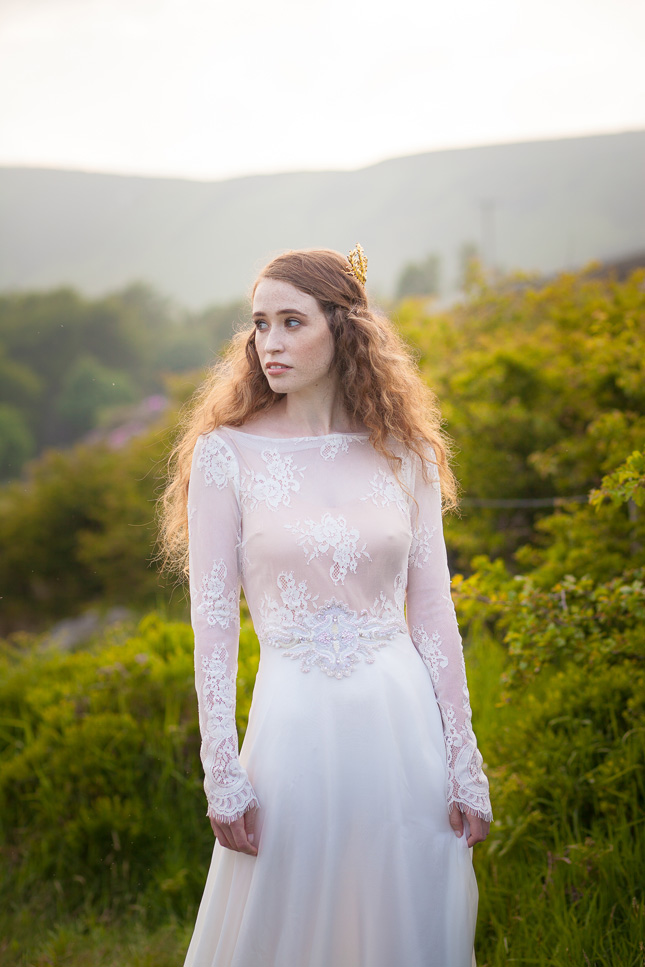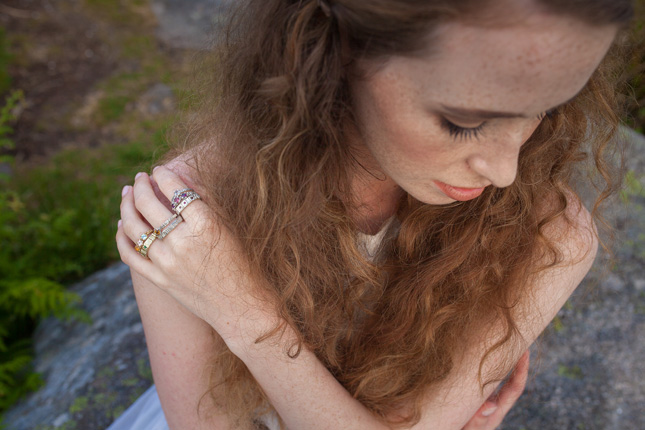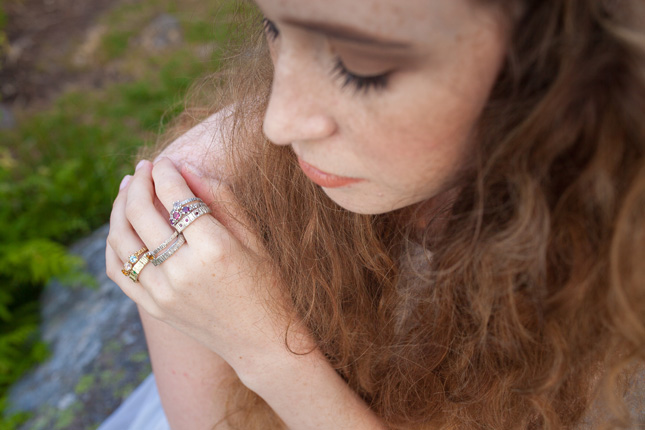 Rings Eily O'Connell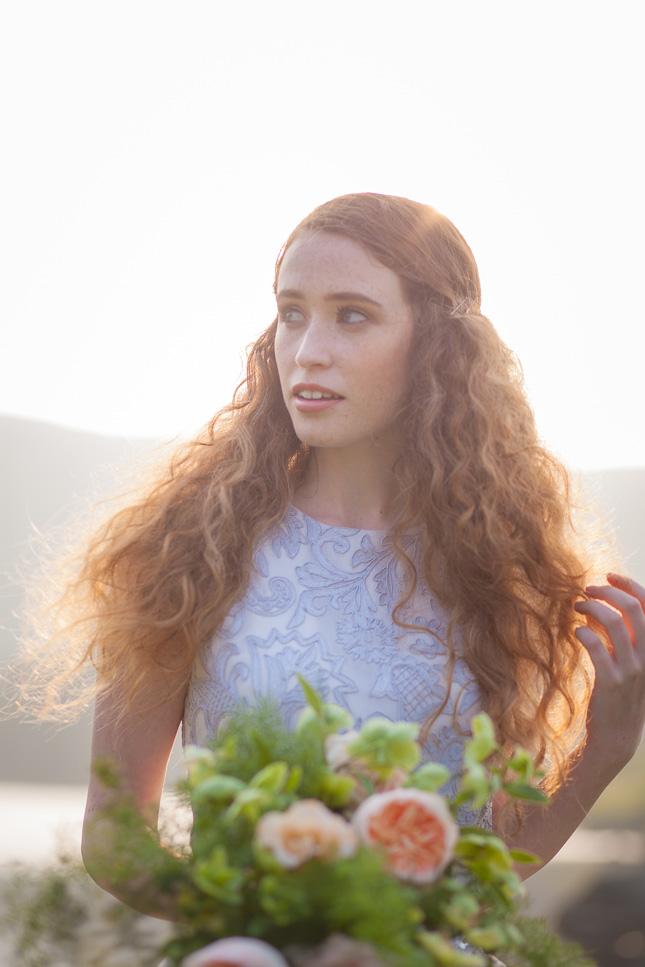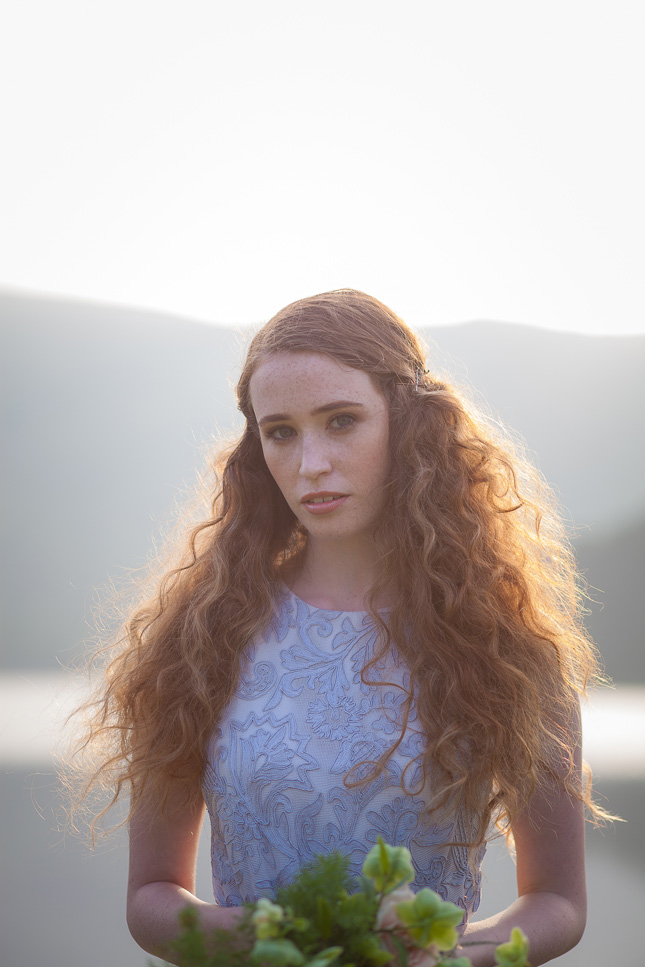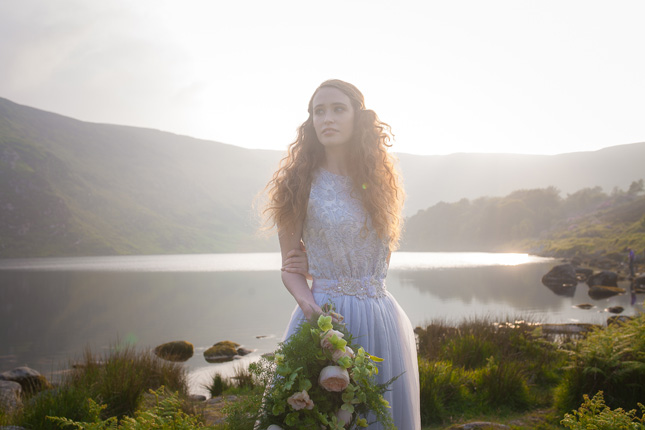 Dress Que-Va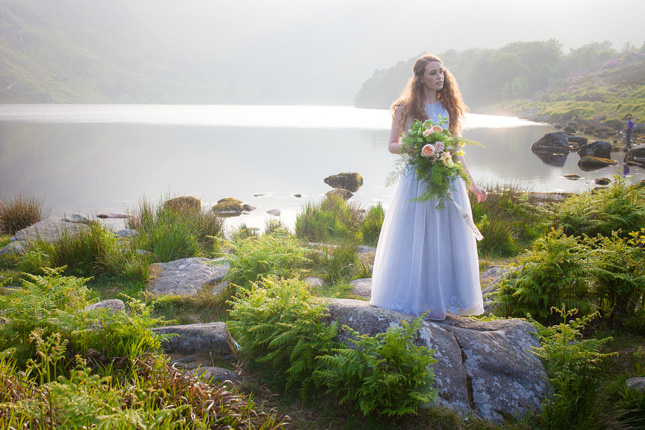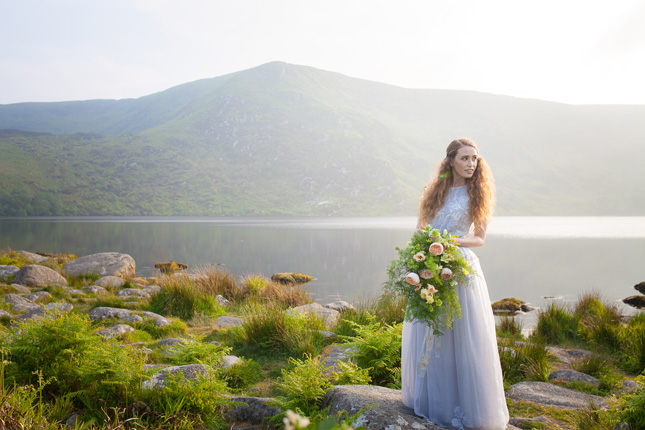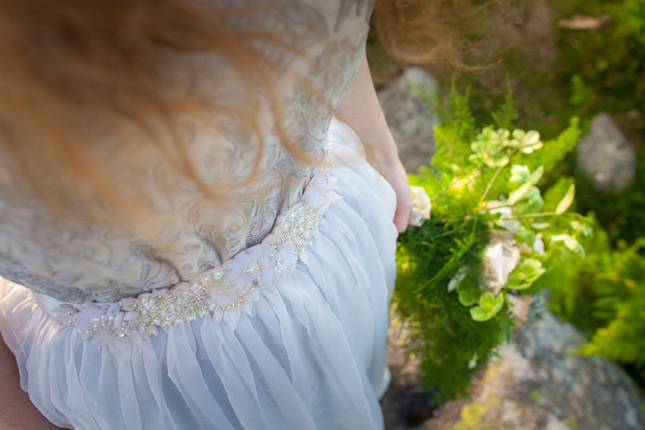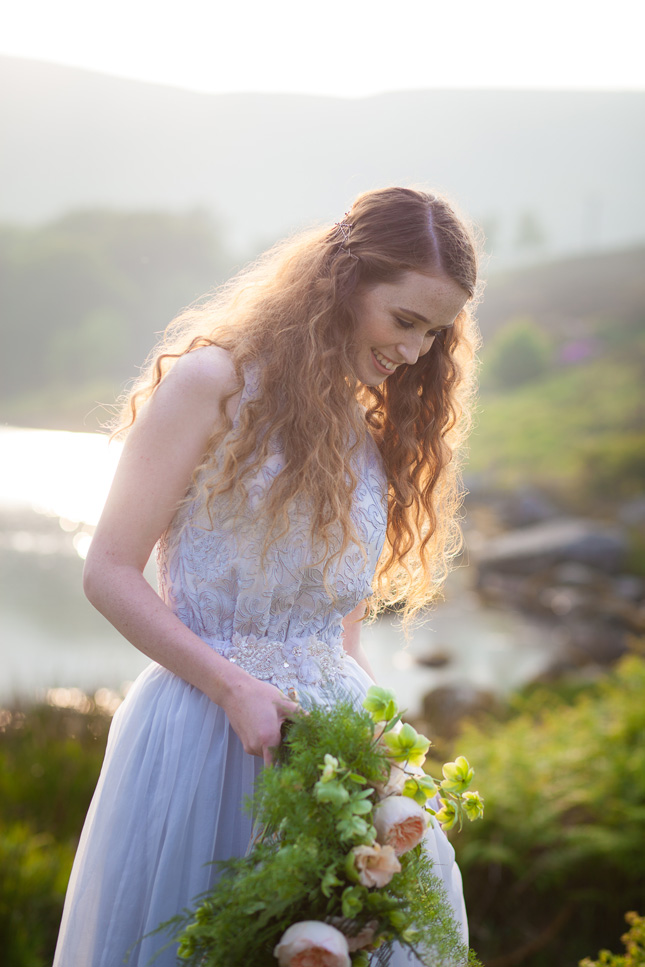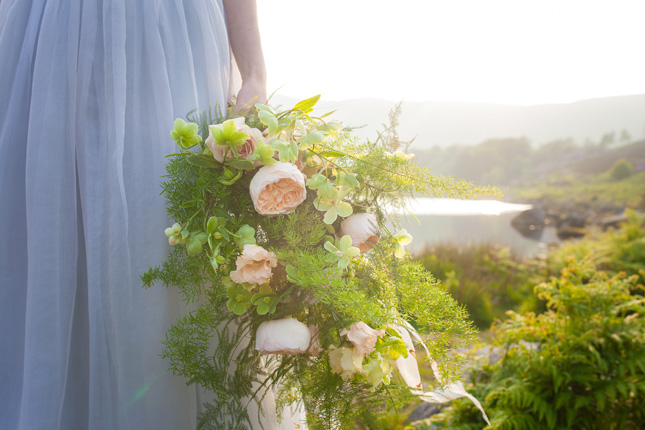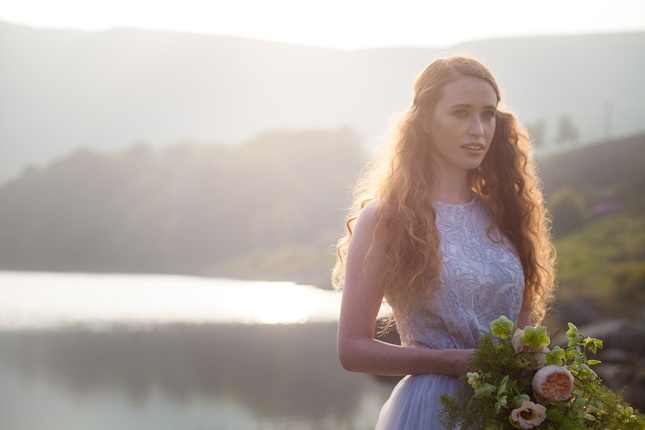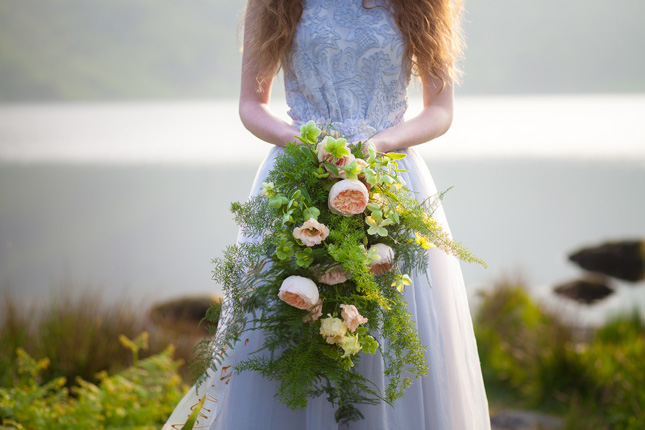 The natural foliage of the bouquets works effortlessly with the landscape.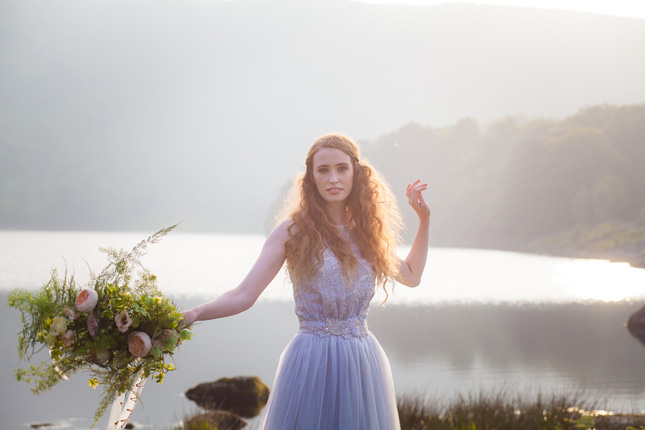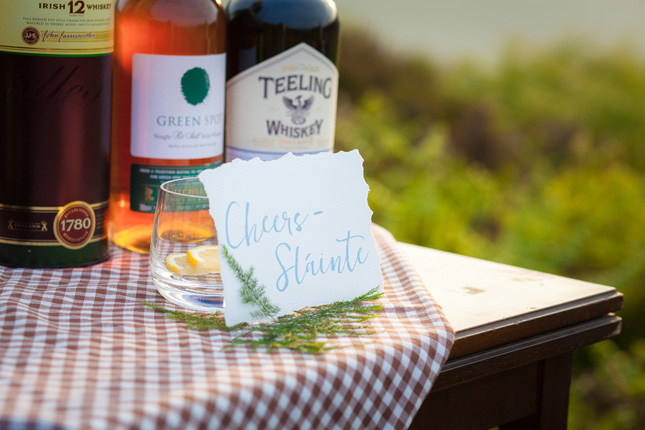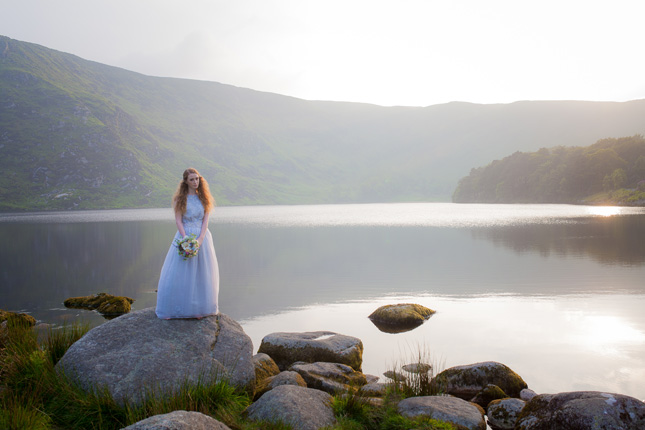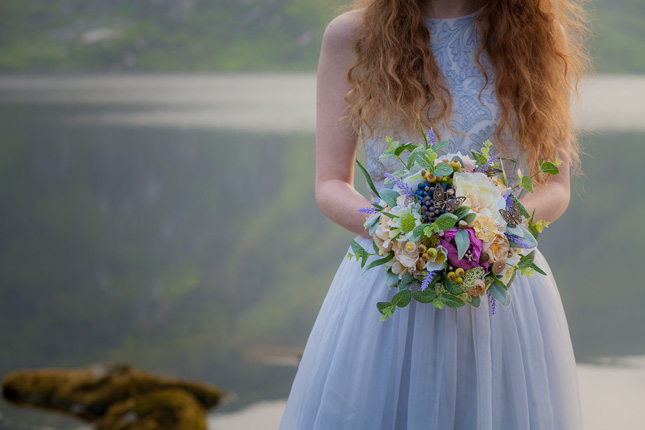 Heirloom bouquet Couture De Fleur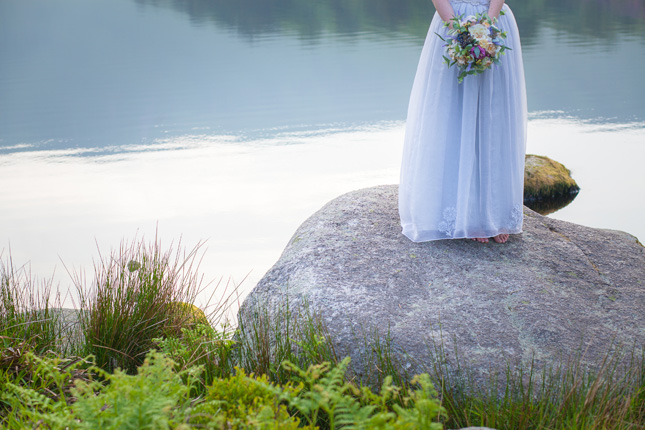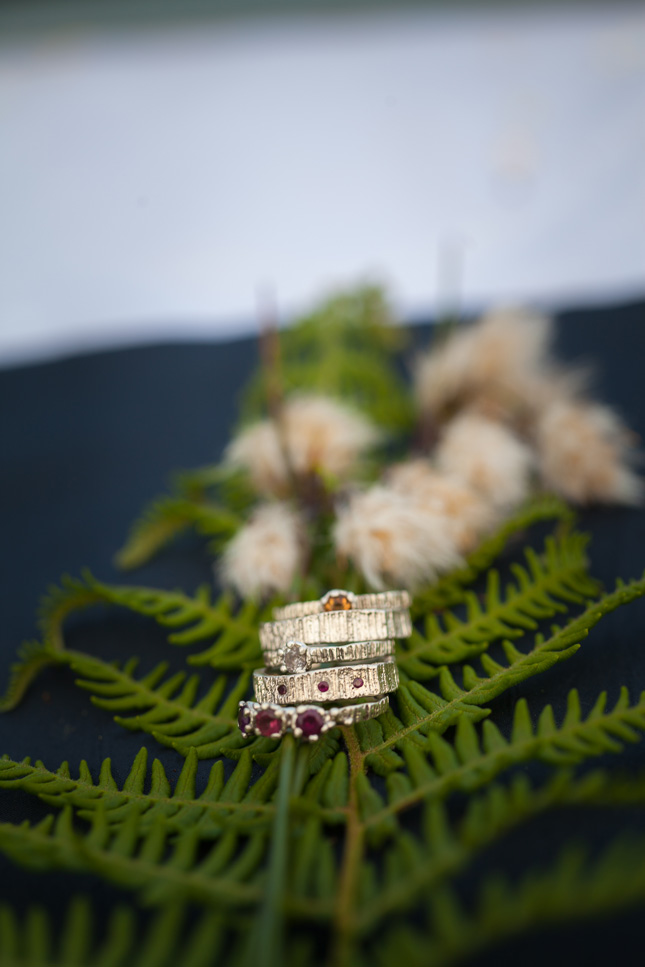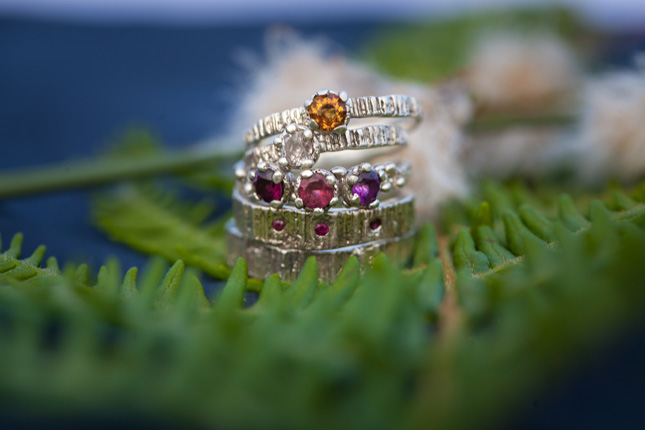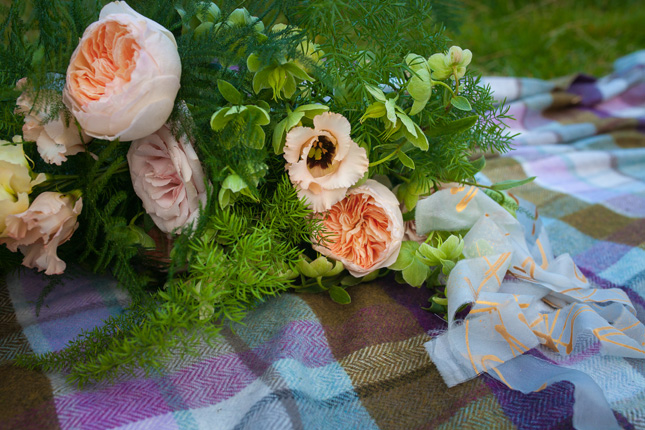 Simplify your finishing touches with natural fabrics and trim like wool, silks, feathers and foliage.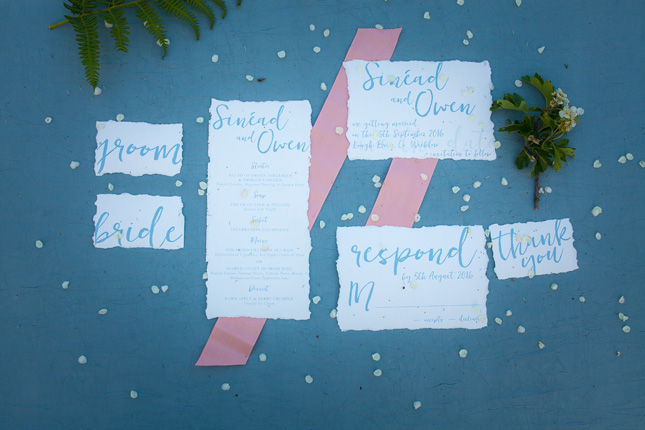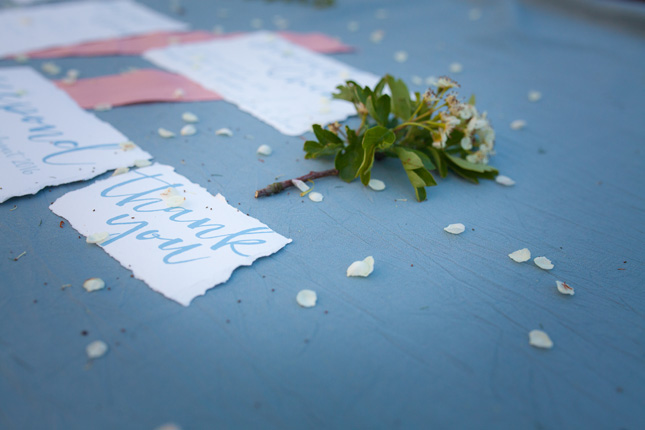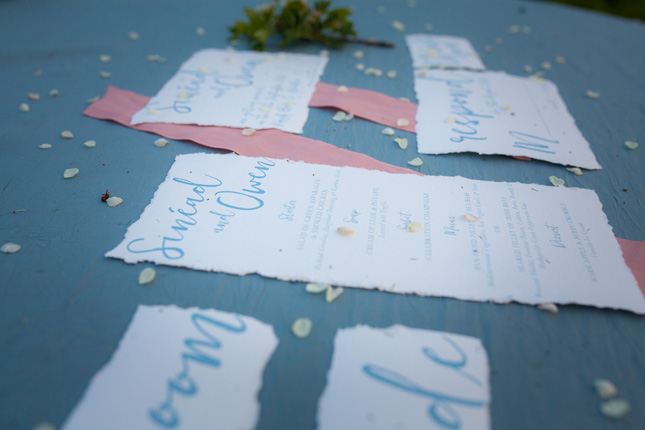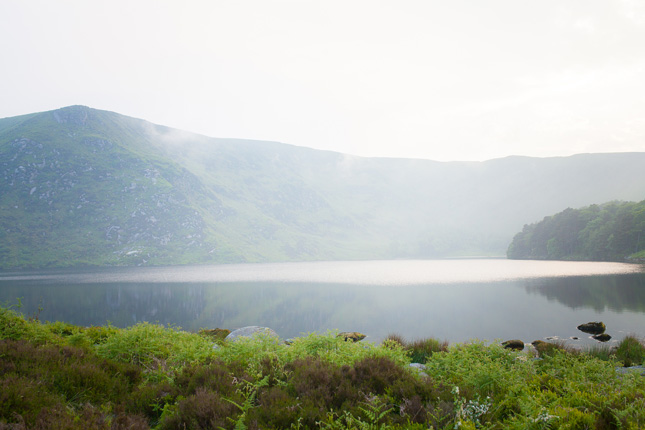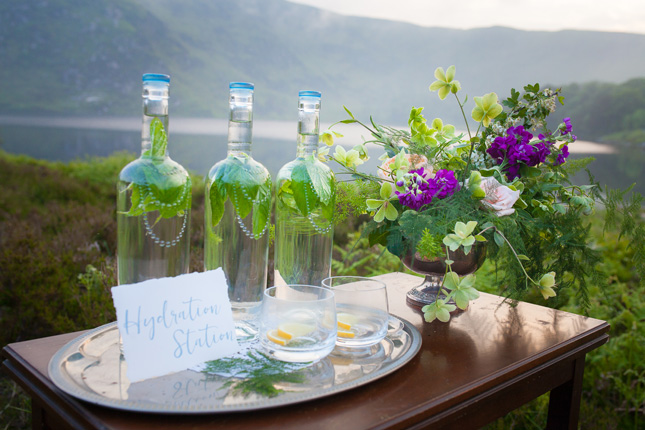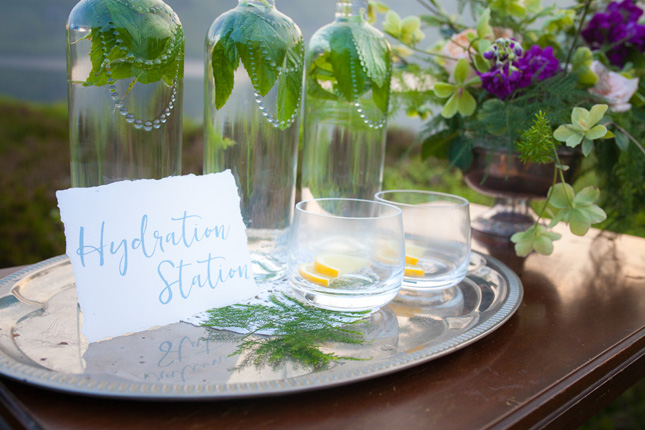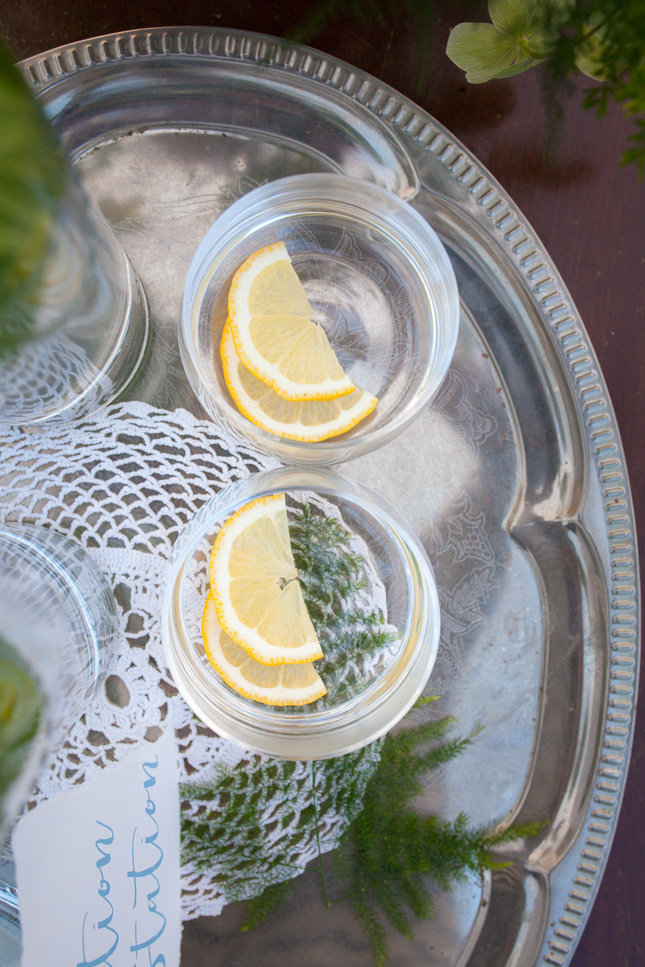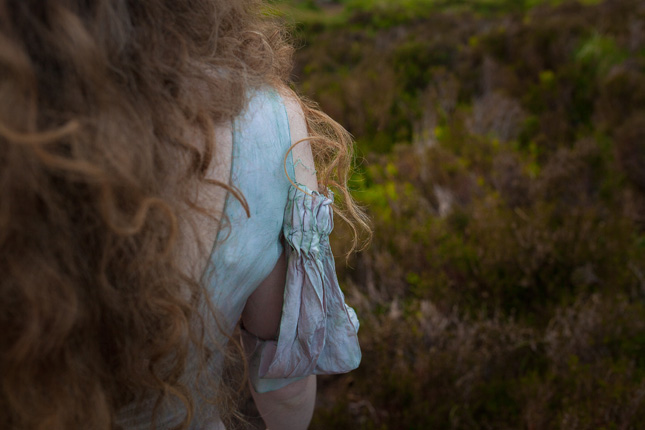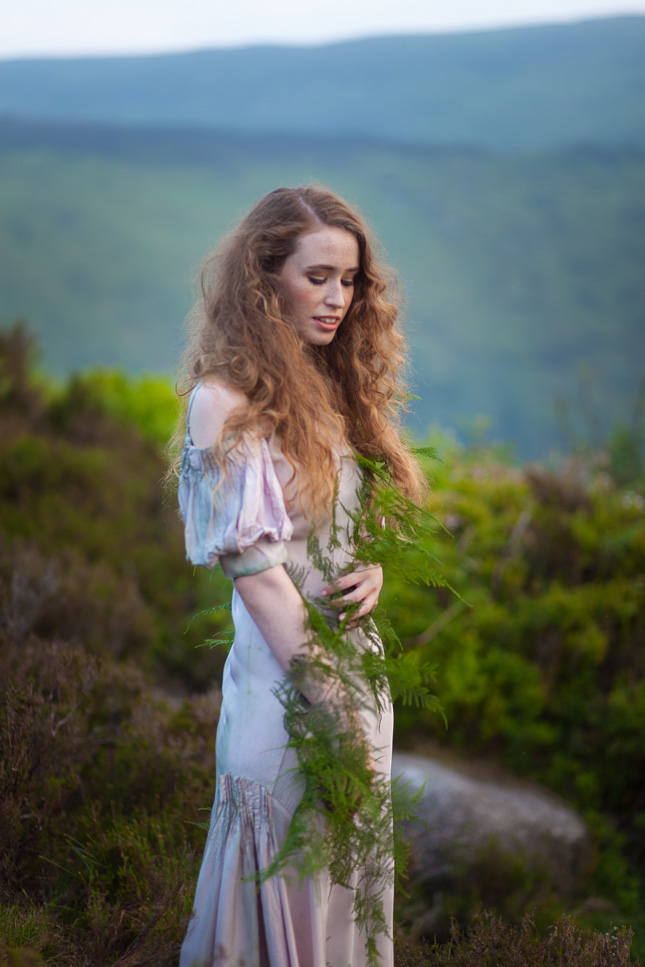 Dress Dirty Fabulous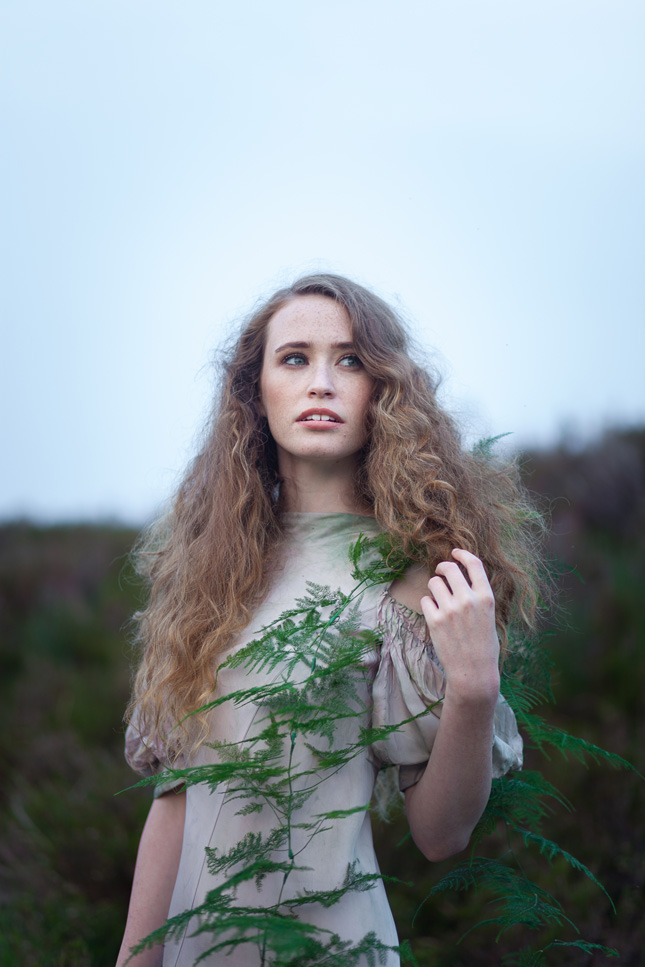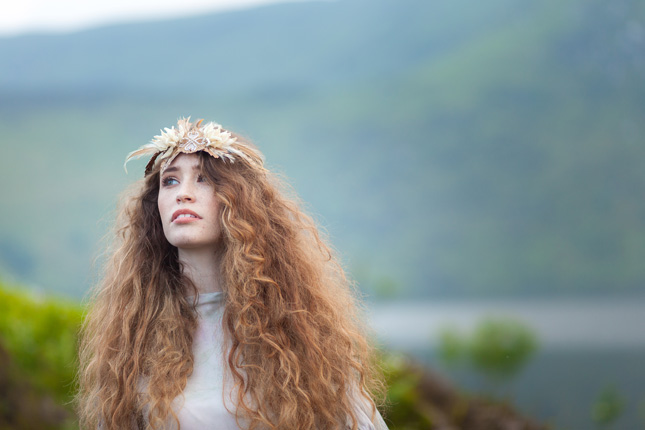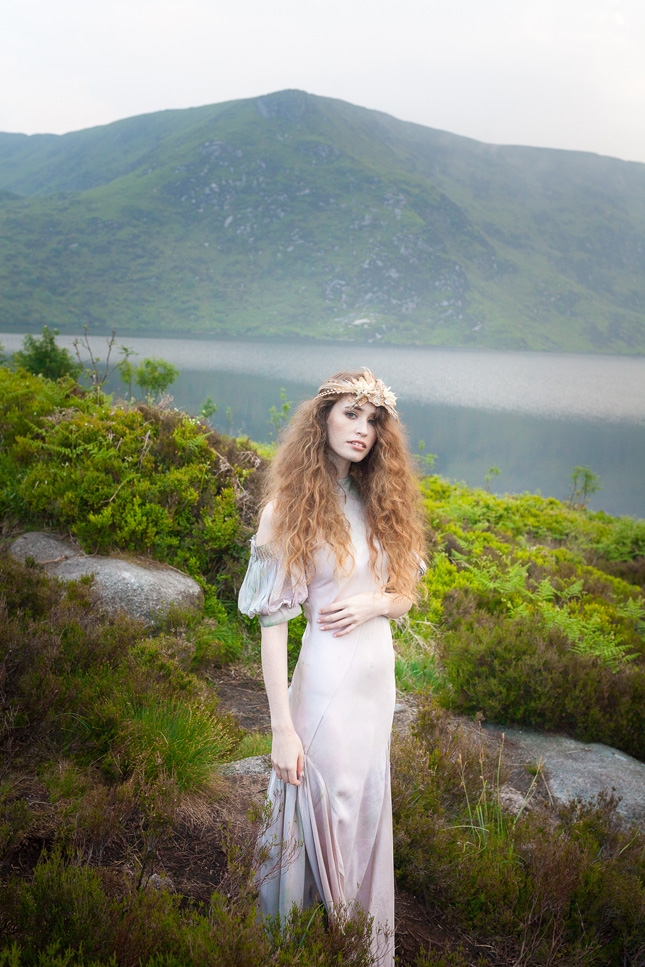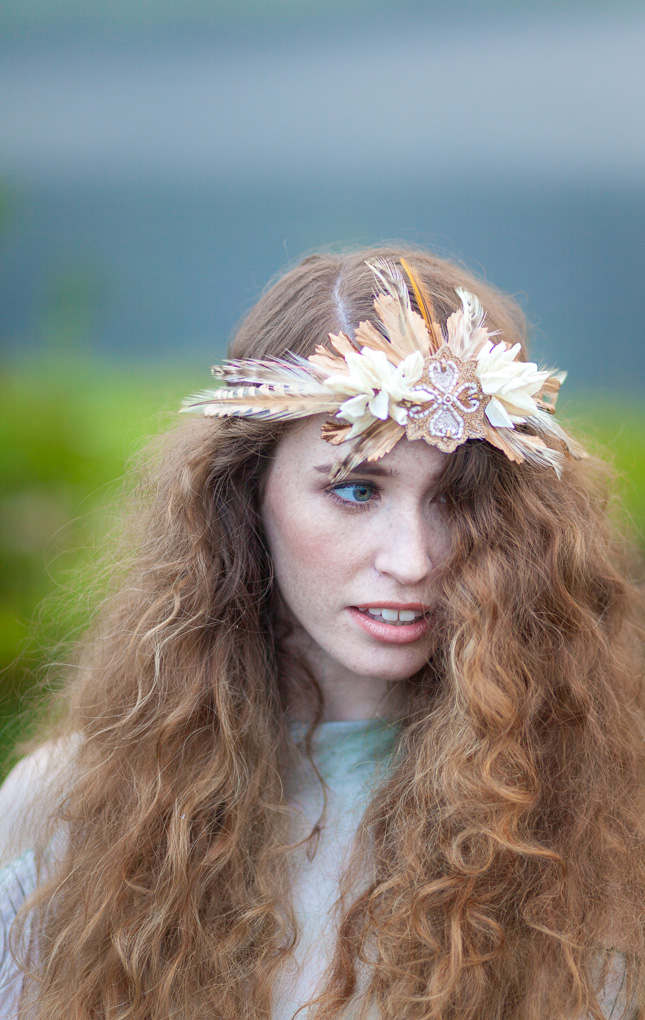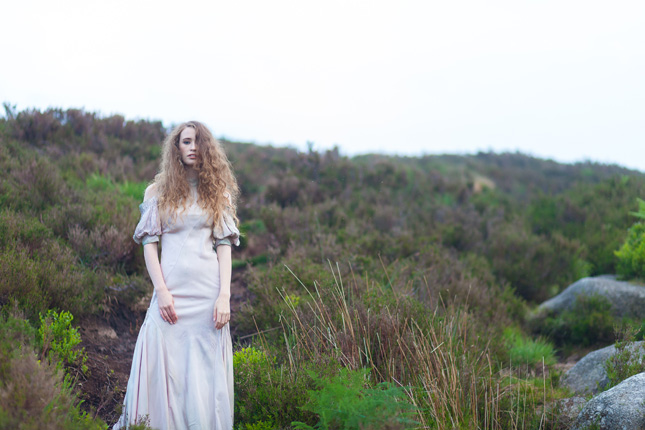 Thanks so much to Katie and the team for sharing this gorgeous shoot with us.
Brides, don't forget to follow this great bunch of creatives online - all of their details are below. See anything you particularly like? Don't forget to pin to Pinterest!
Reccommended Suppliers