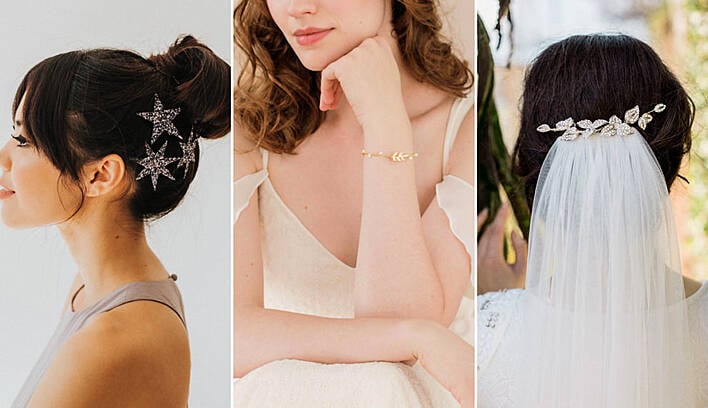 Wedding accessories are the cherry on top of your ensemble. In a sea of white dress-wearing brides, seize the opportunity to add some flair with statement earrings or a standout headpiece. We've trawled boutiques, designers and online stores to bring you our favourites, for every budget and style.
Wedding Hair Clips
Cute hair clips are en vogue for 2019 and a gorgeous option for some detail when the veil comes off - or if you're not wearing one at all.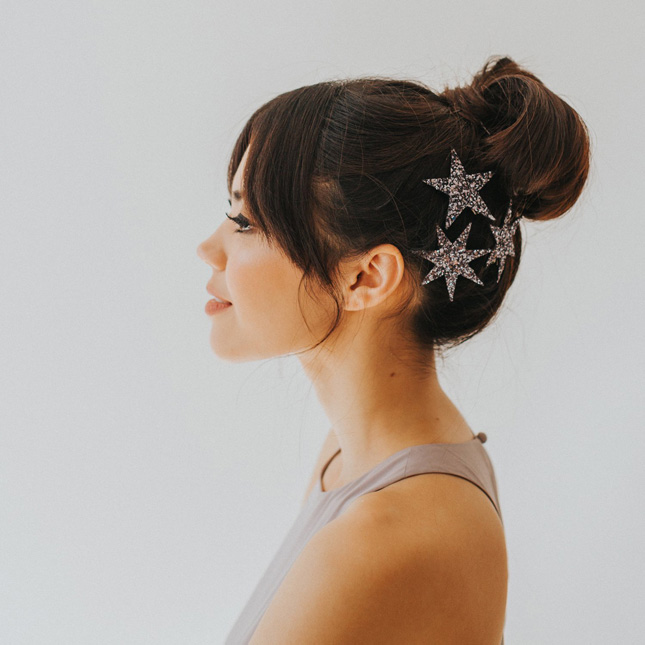 Glitter Star Clip Trio, €18, Crown and Glory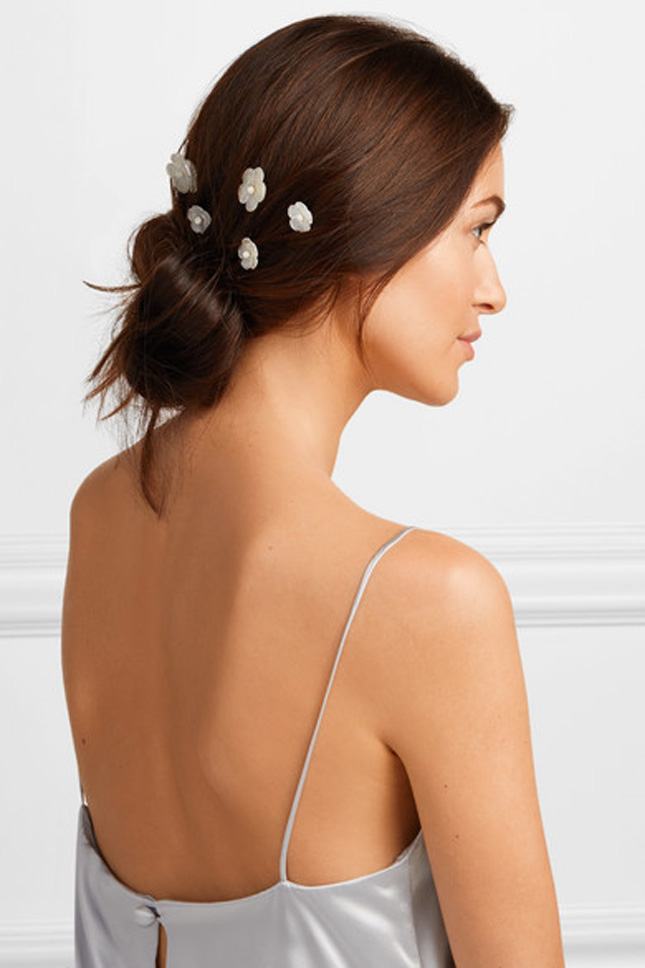 Jennifer Behr Set of Mother-of-pear Hair Slides, €265, Net-a-porter
Stars Hair Clip, €10, Glitz N' Pieces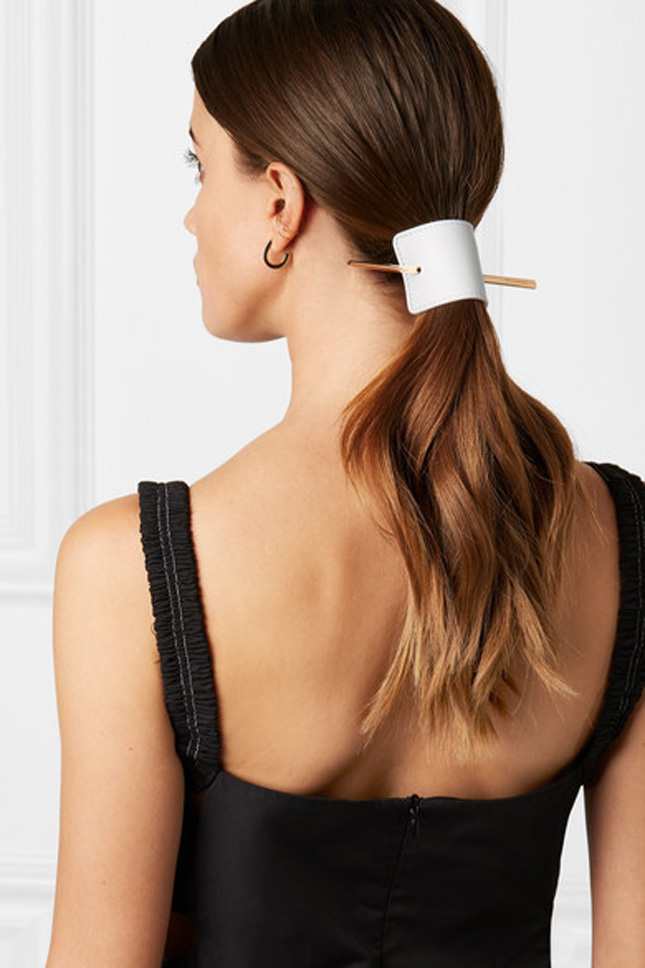 Balmain Paris Hair Couture Leather Hairclip, €225, Net-a-porter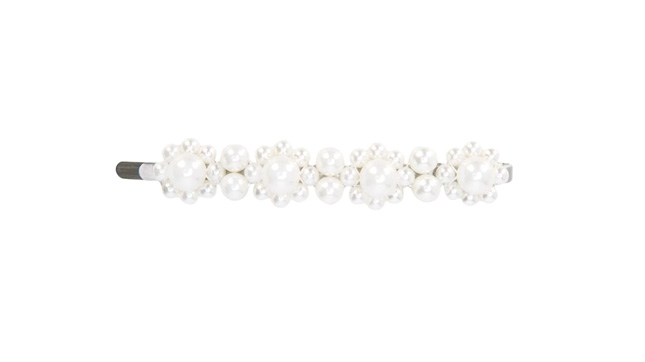 Simone Rocha Floral Pearl Hair Clip, €139, Farfetch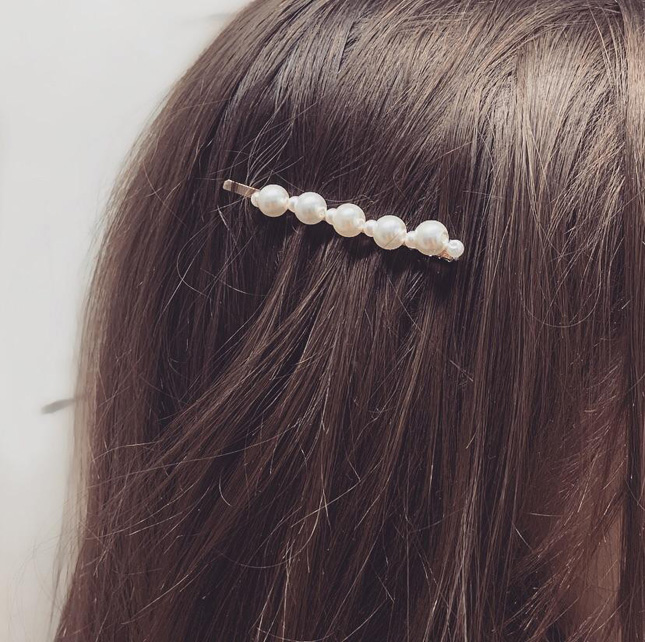 Tess Hair Clip, €10, Glitz N' Pieces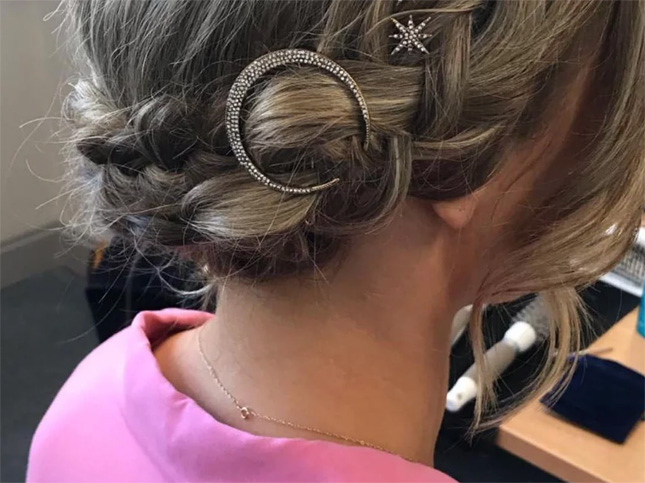 Night Sky Clip Set, €14.95, Far Fetched Accessories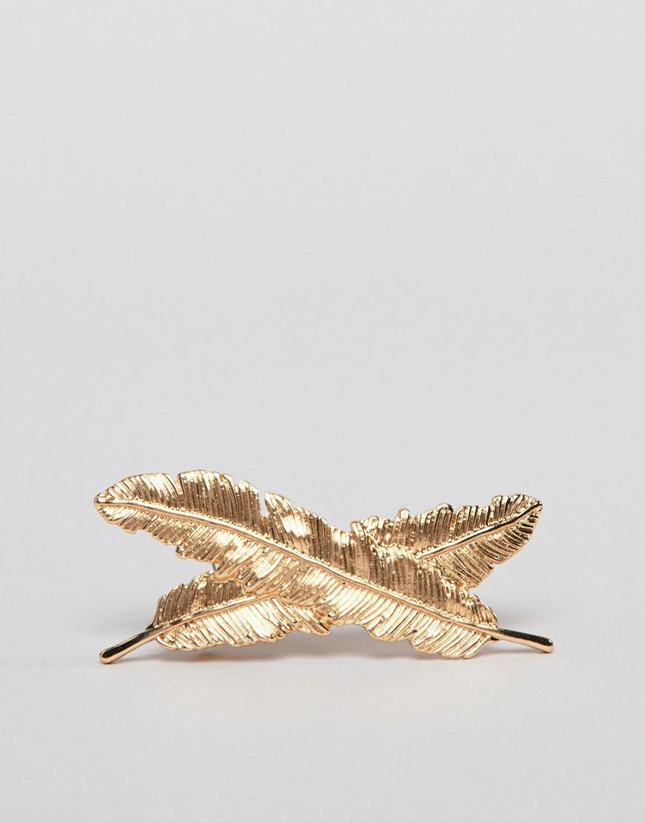 ASOS Design Cross Leaf Barette Clip, €8.30, ASOS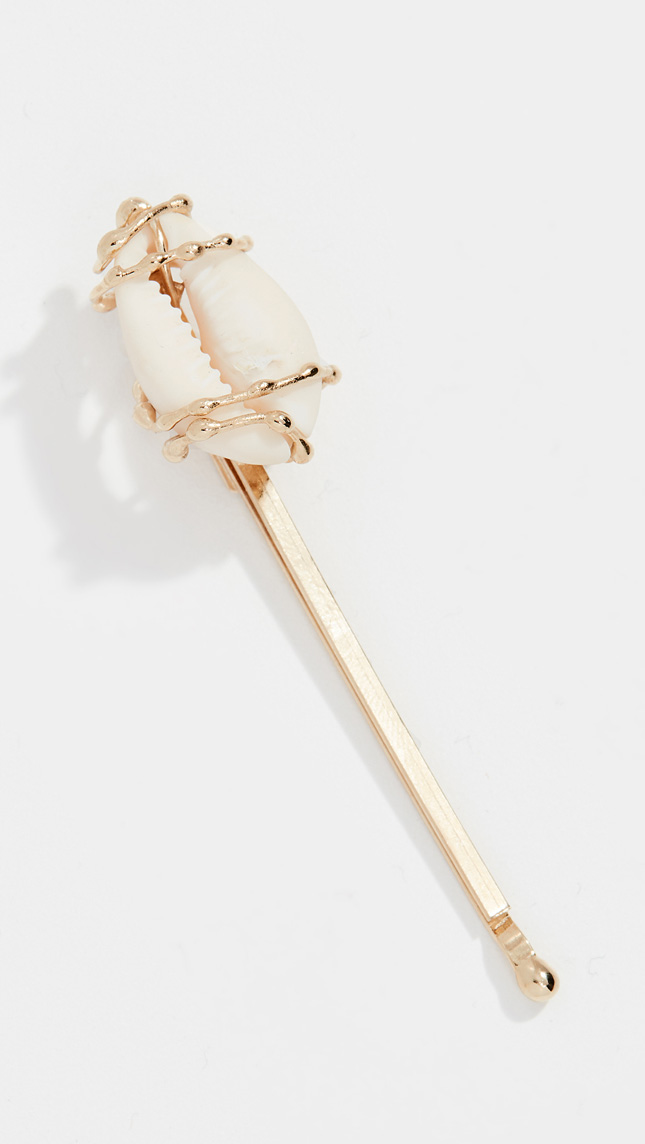 Rosantica Beatrix Hair Pin, €61.73, Shopbop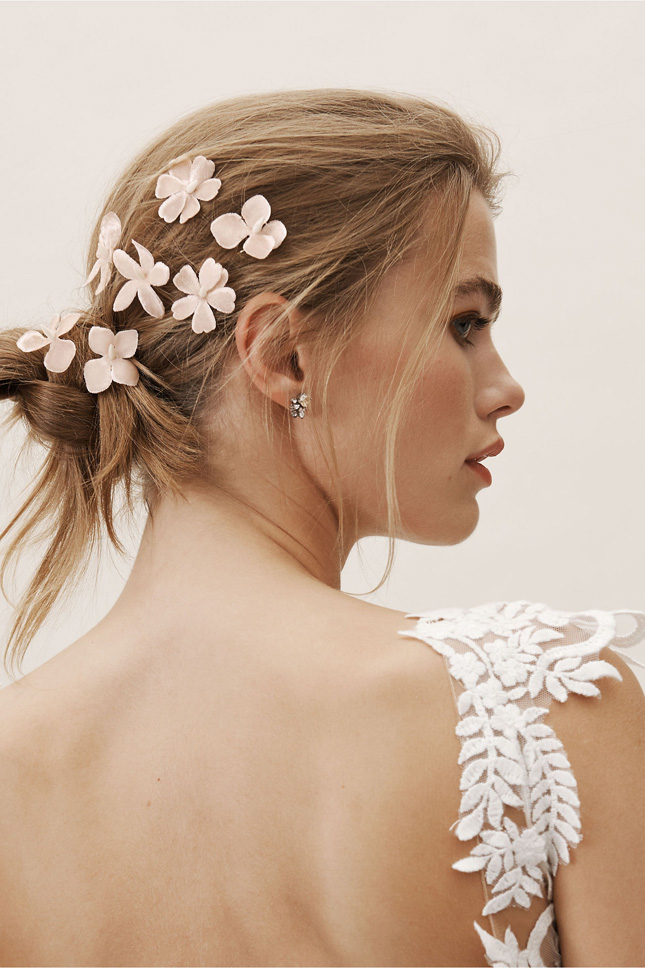 Millais Hair Pins, €75, BHLDN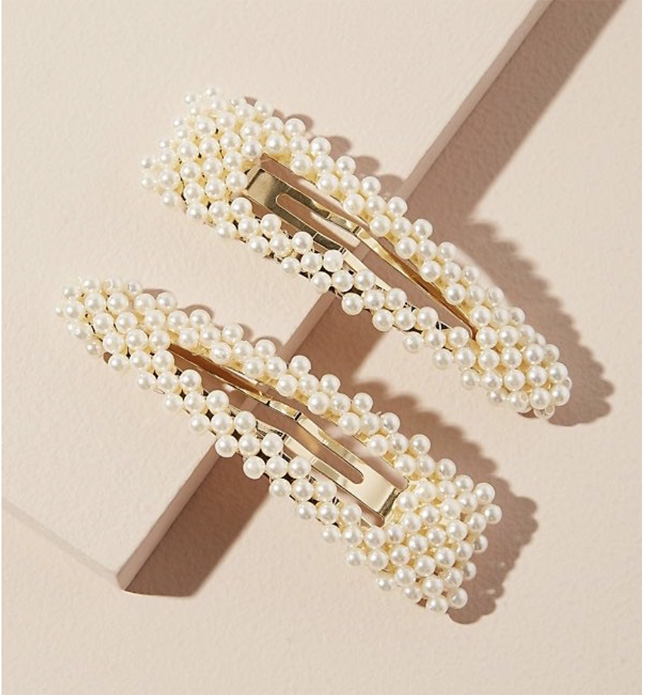 Set of Faux Pearl-Embellished Hair Clips, €25, Anthropologie
Wedding headpieces
Crowns, hair vines, hairbands or elaborate headdresses - the options are endless when it comes to dressing your noggin for your wedding. We love a bit of drama and even a splash of colour. If you want to go traditional for your ceremony, why not switch it up for evening dancing with a colourful floral headdress or bejewelled crown?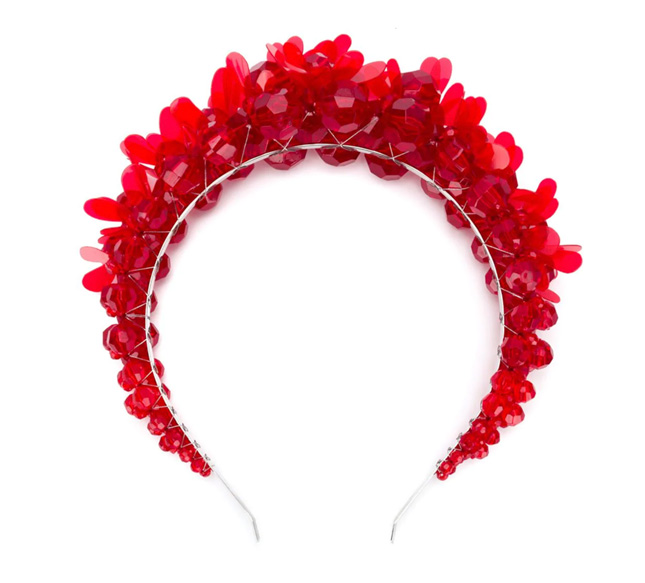 Simone Rocha Floral Applique Hair Band, €421, Farfetch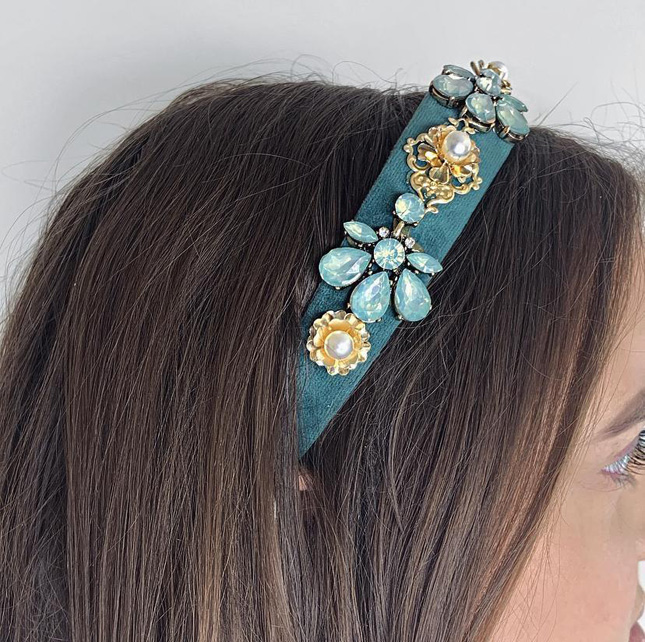 Odette Crown, €45, Glitz N' Pieces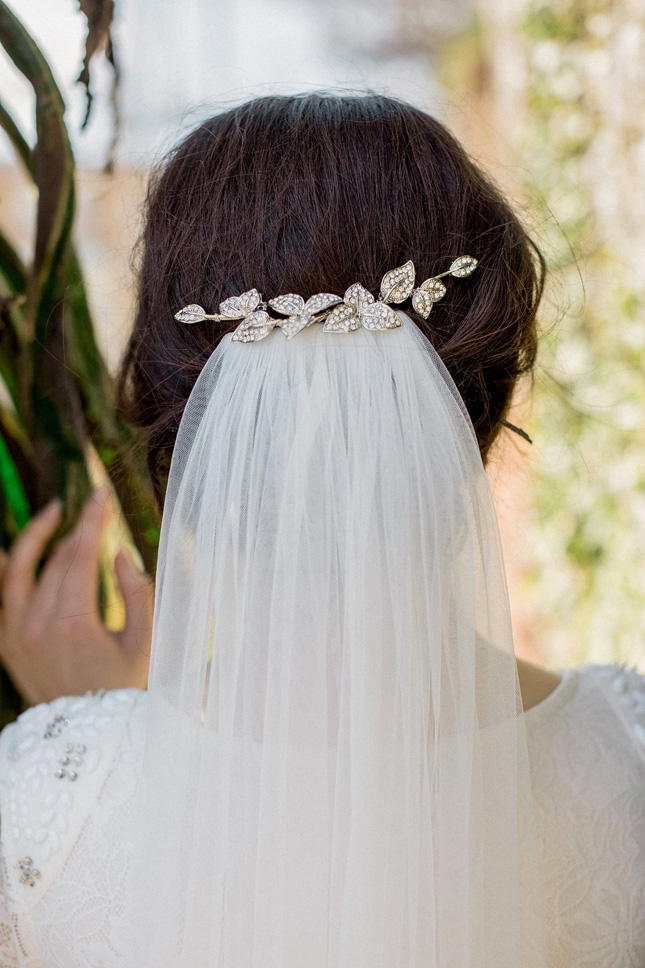 Honey Silver Leaf and Crystal Headpiece, €65, Jules Bridal Jewellery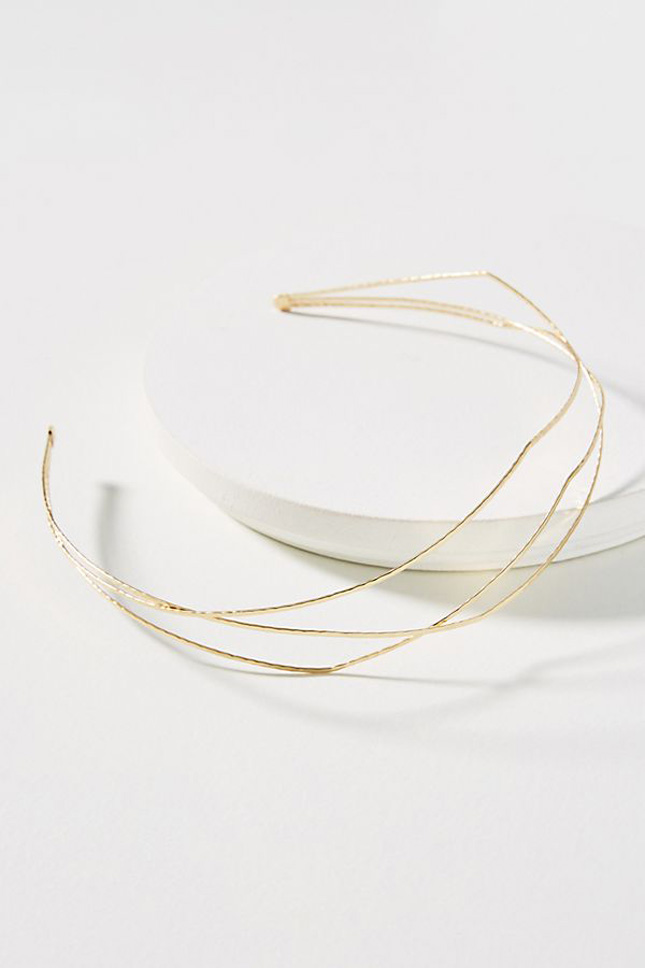 Linear Waves Headband, €38, Anthropologie
Emmanuelle Headband, €295, BHLDN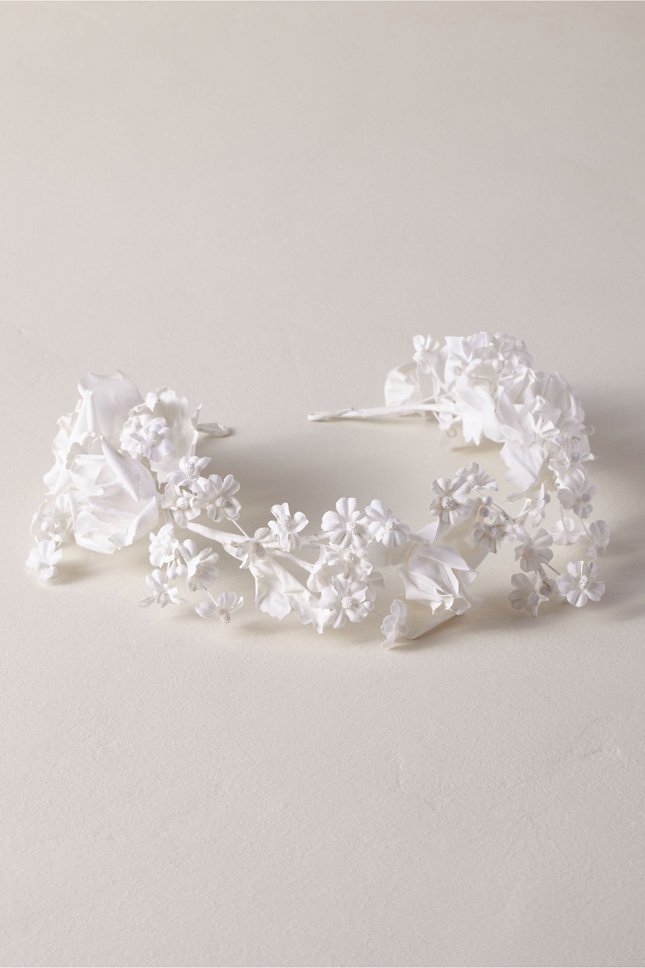 Luna Halo, €165, BHLDN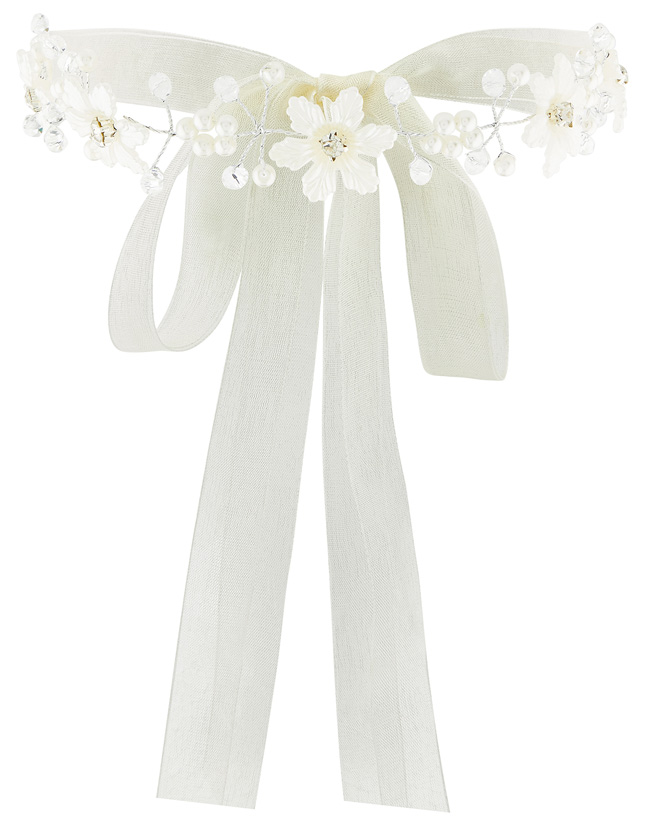 Ellie Pearl Flower Headband, €12.50, Accessorize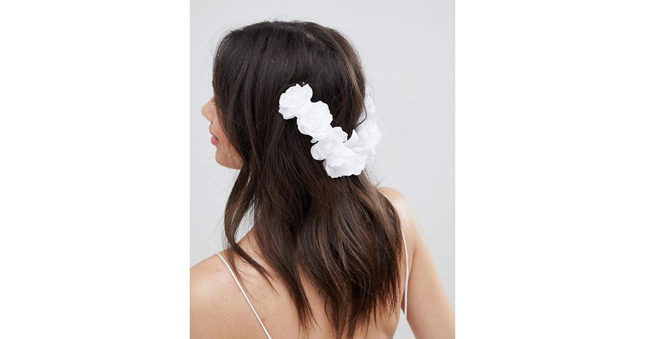 ASOS Design Bridal Floral Back Hair Clip, €6.22, ASOS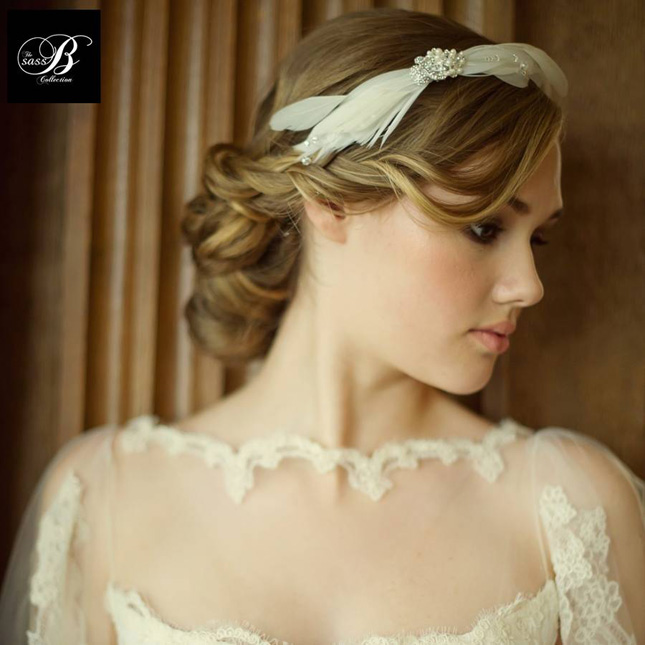 Lola & Alice Abigail Feather and Crystal Hair Band, €199.30, Not on The Hightstreet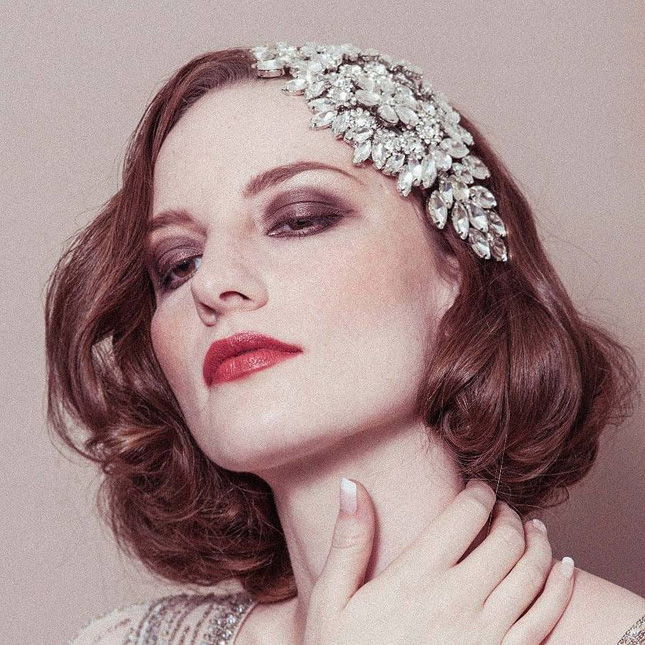 Debbie Carlisle Hattie Diamante Wedding Headband, €259.45, Not on The Highstreet
Hestia Gold Headpiece, €165, Davina Lynch
Custom turban, Price on enquiry, Laura Kinsella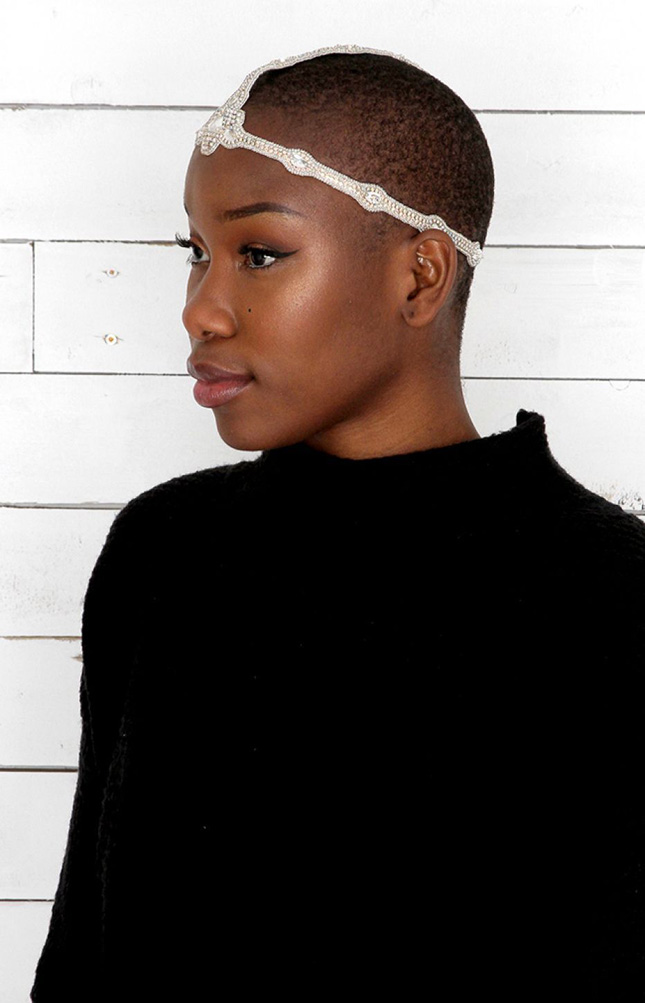 McKenna Head Piece, €26.95, Folkster
Wedding Earrings
Your wedding earrings are the one item of your wedding accessories that you're almost guaranteed to wear again, whatever style you choose. It's a lovely thing to pop them on again for a special anniversary, or to bring back fond memories by wearing them for any special occasion. The choice is endless, but these are a few of our current faves, starting with something blue...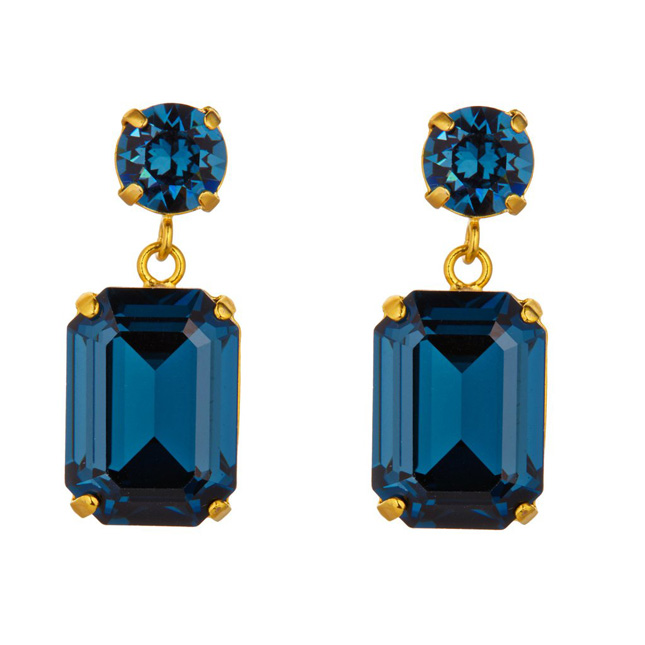 Merle O'Grady Swarovski Mini Slab Earrings, €85, MoMuse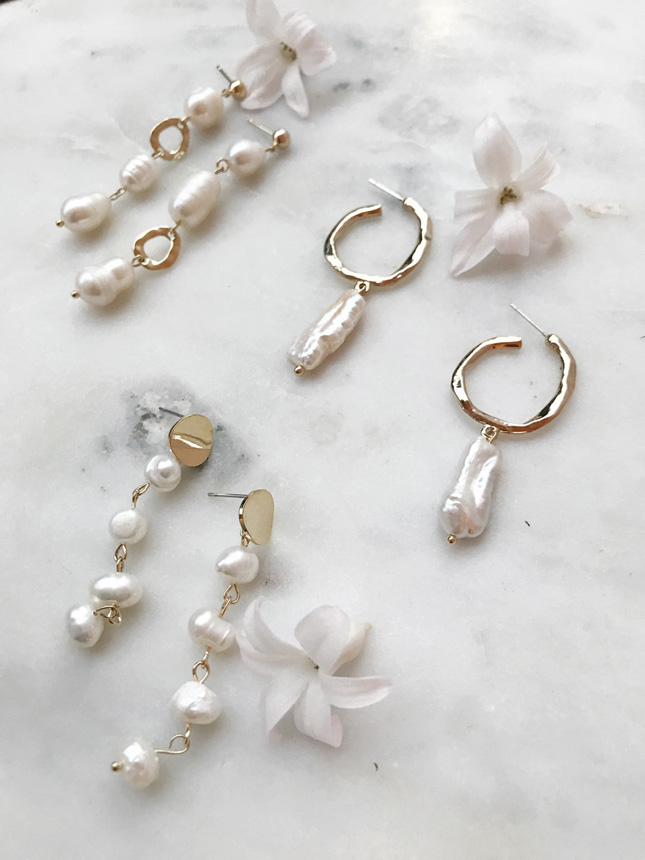 Maison Roe collection, Beau Bride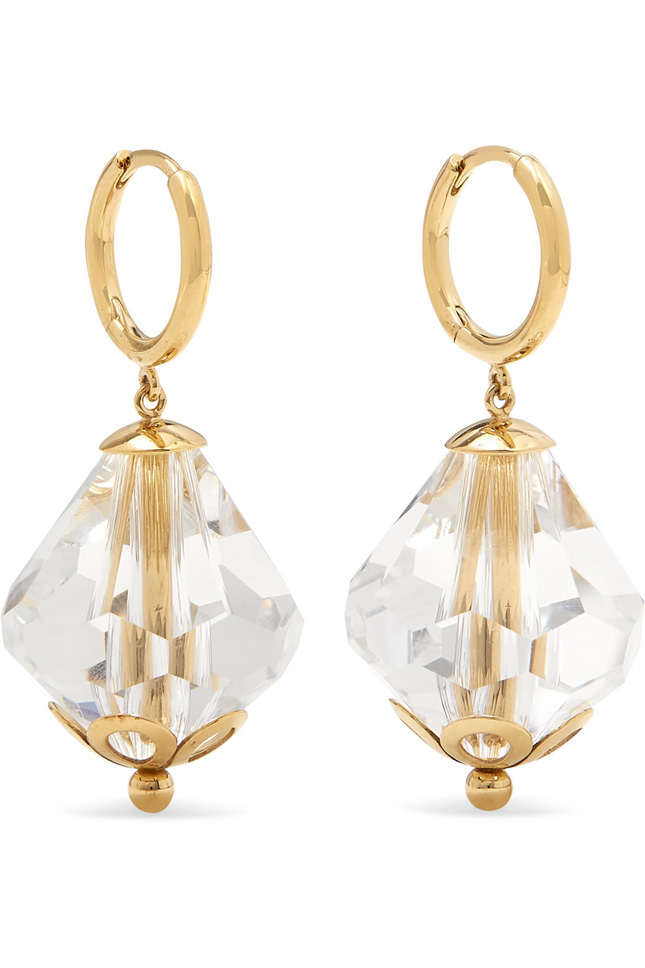 Simone Rocha Crystal Hoop Earrings, €317, Net-a-porter.com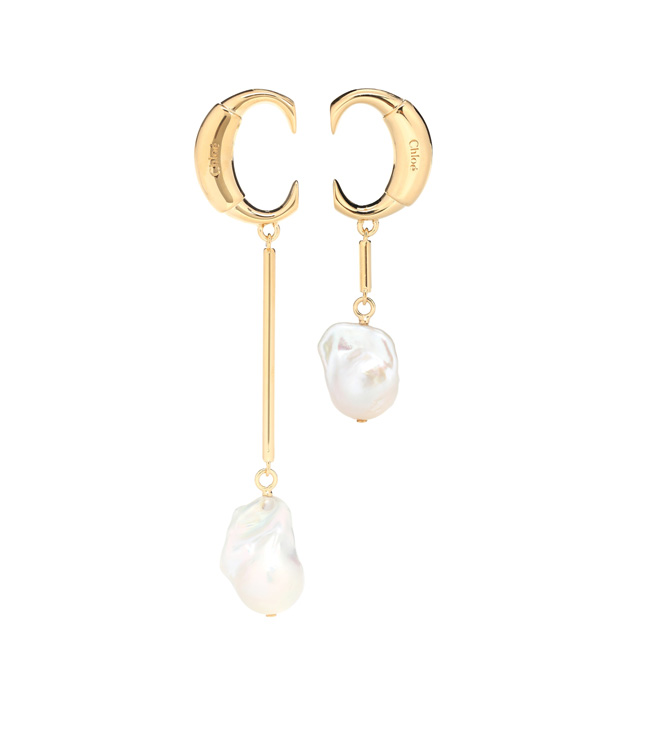 Chloe Darcey Baroque Pearl Earrings, €375, My Theresa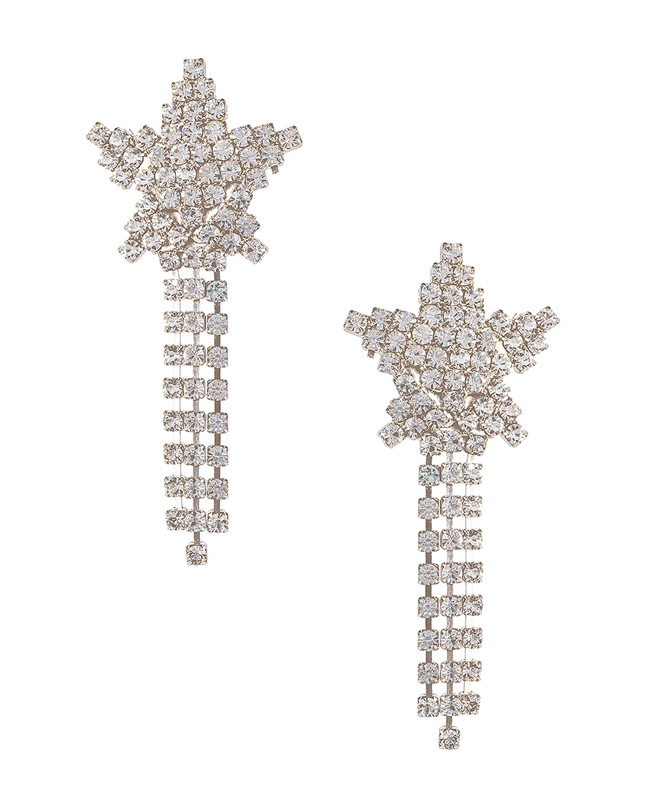 Jennifer Behr Shooting Star Earrings, €221.47, Forward by Elyse Walker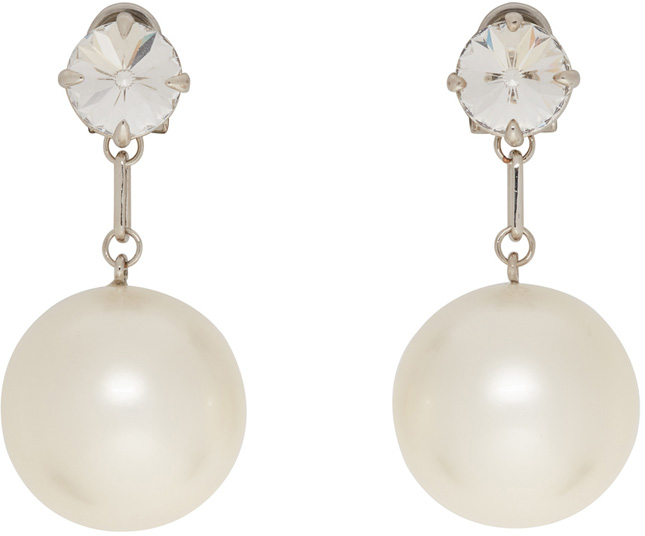 Miu Miu Crystal & Pearl Earrings, €225, Ssence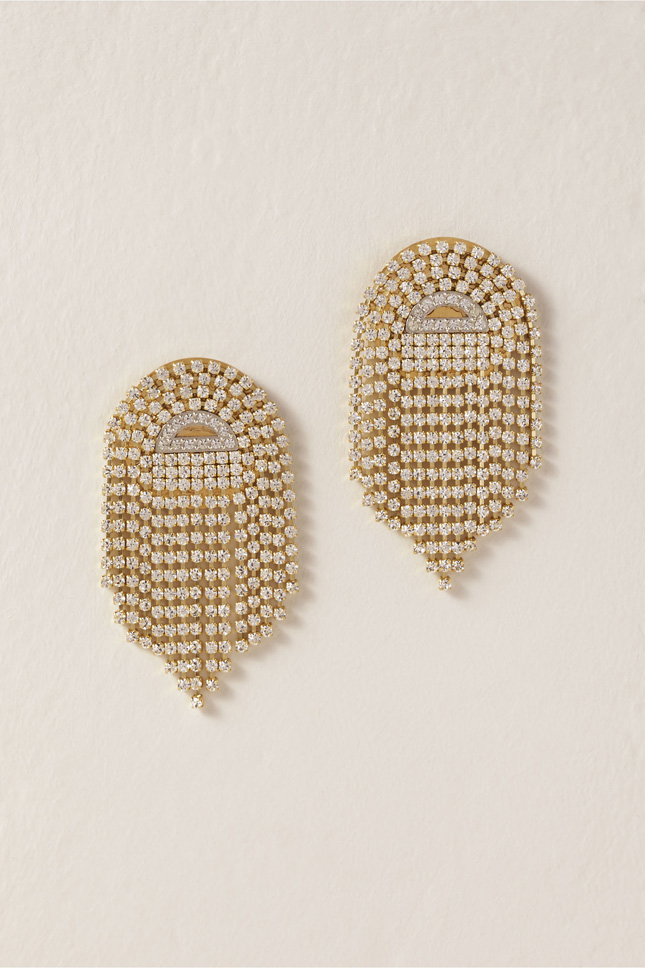 Deco Fringe Earrings, €66, BHLDN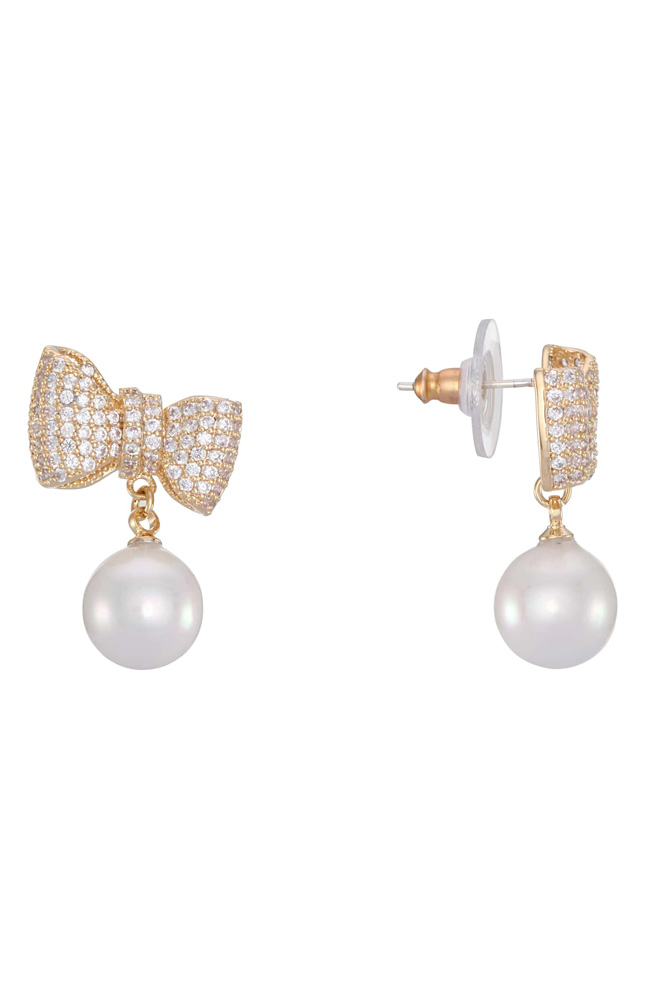 Nina Bow & Pearl Drop Earrings, €42, Nordstrom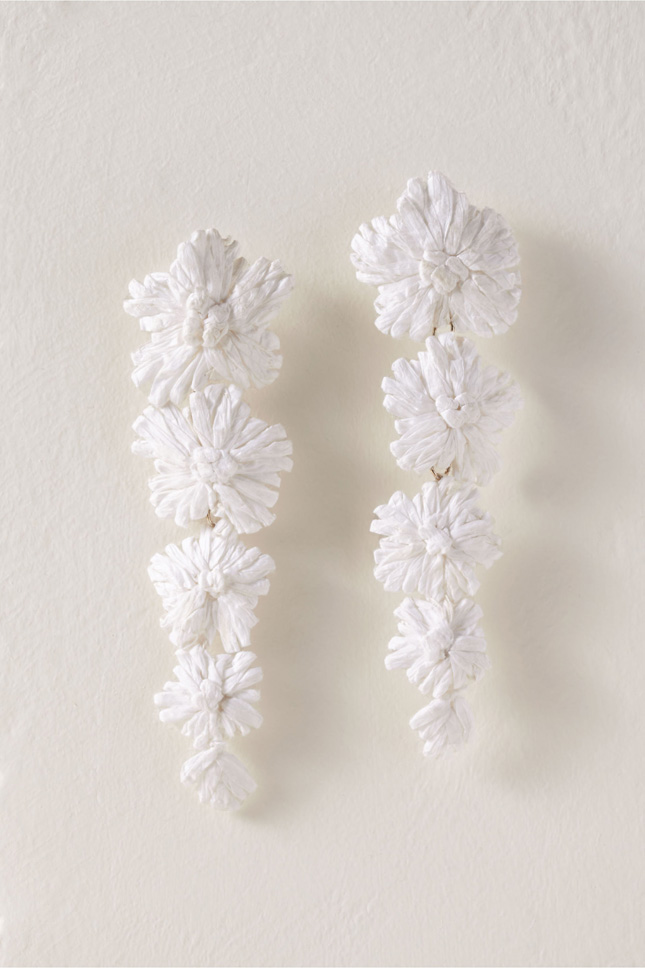 Noelani Earrings, €95, BHLDN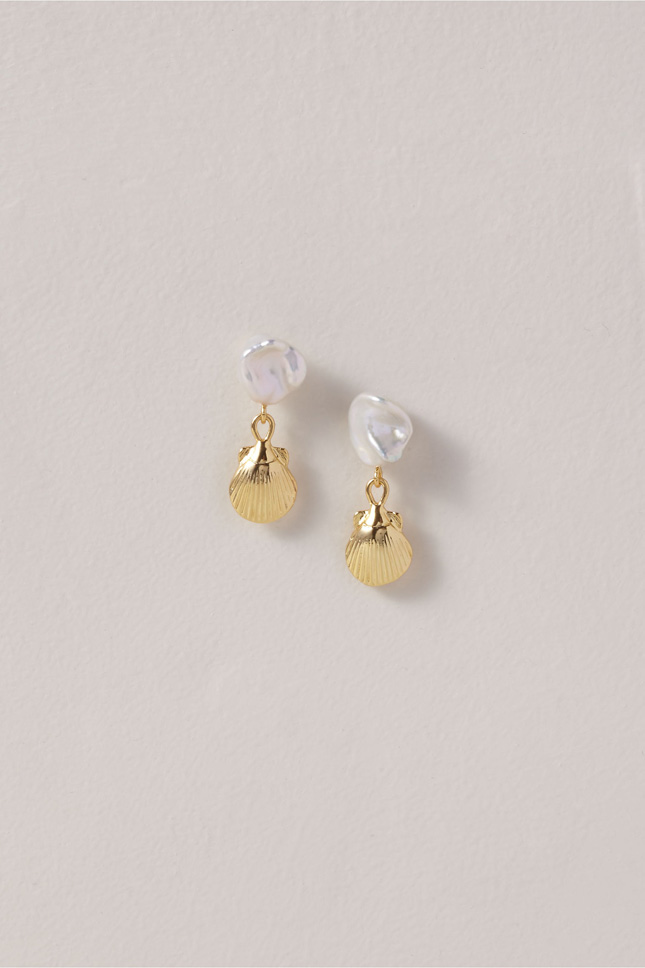 Petite Shell Earrings, €95, BHLDN
 Jewellery and other wedding accessories
It's not all about the ring, ye know. There are lots of ways to switch up your look with clever wedding accessories. If bold, statement necklaces aren't your thing, what about a delicate hand chain, or even back chain? Here are some bits we love.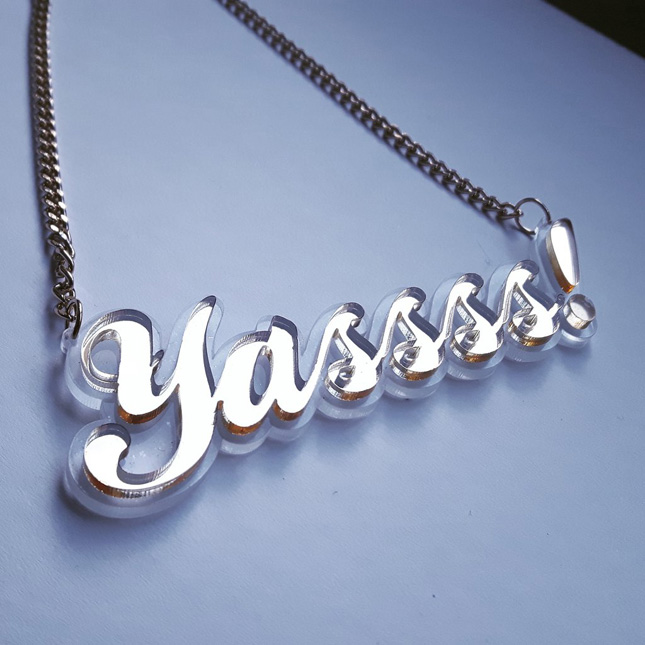 Statement Yassss! Necklace, €12, The Temple Wolf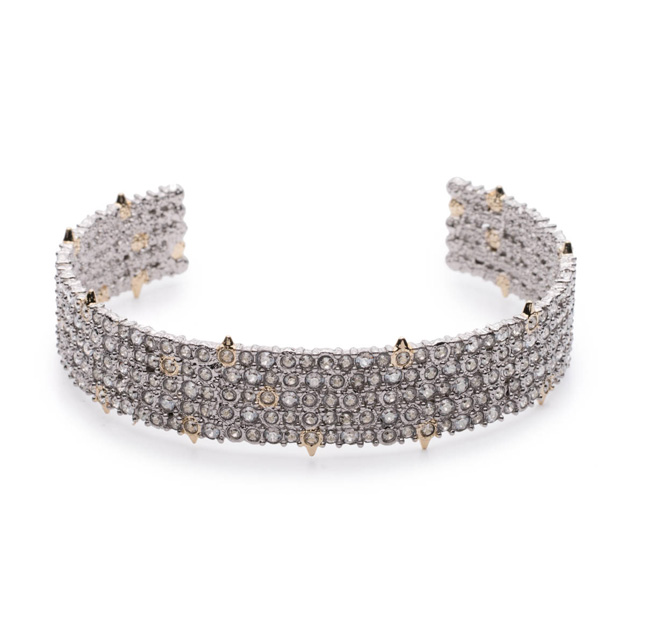 Alexis Bittar Crystal Lace Cuff, €279, Loulerie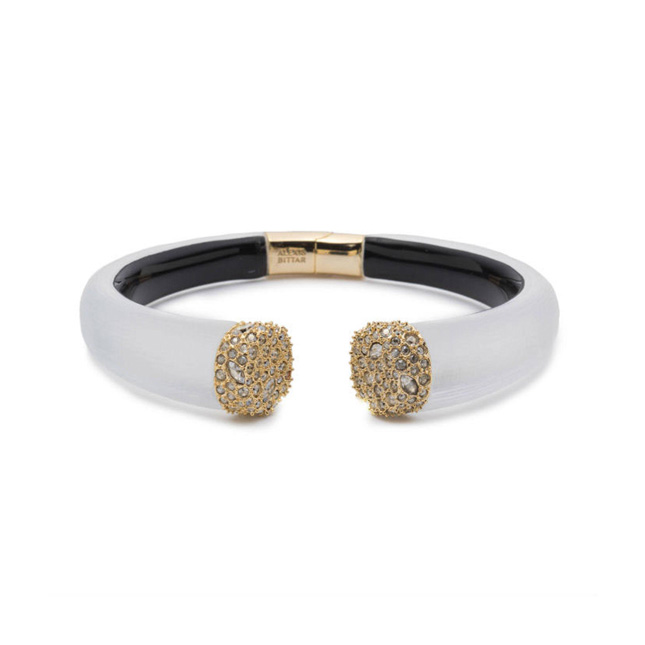 Alexis Bittar Encrusted Edge Bangle, €199, Loulerie @ Arnotts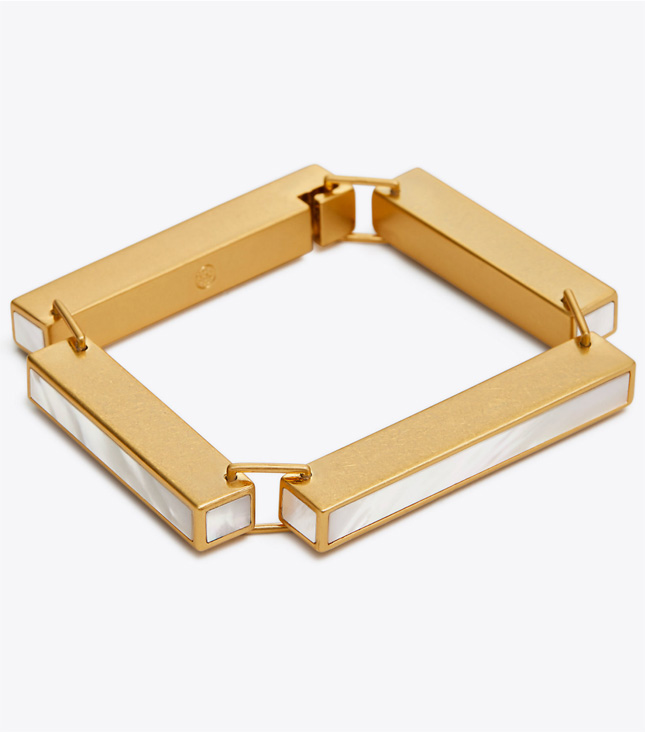 Mother-of-pearl Bracelet, €280, Tory Burch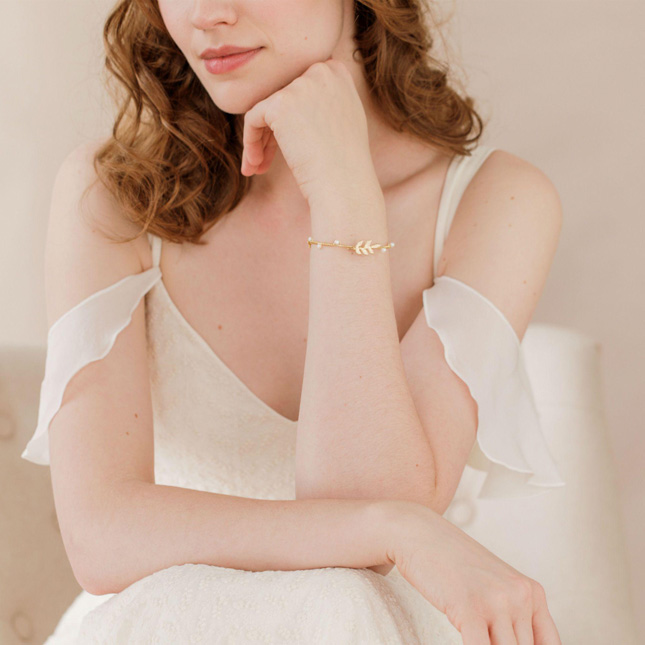 Gold Leaf Wedding Cuff, €56, Britten Weddings
Gold Pearl back Drop Necklace, €56, Britten Weddings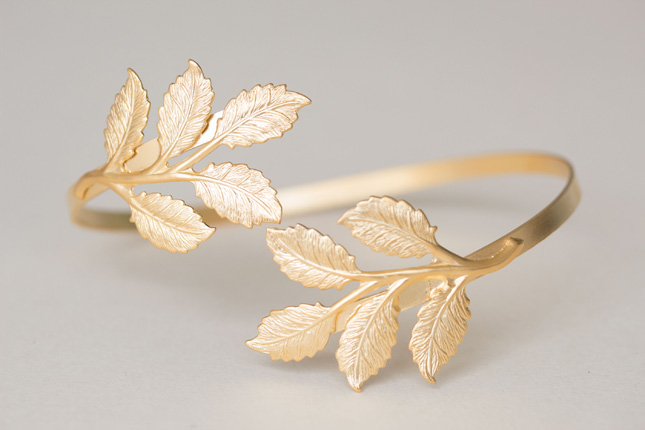 Gold Leaf Arm Cuff, €36, Etsy: Eden Jewelries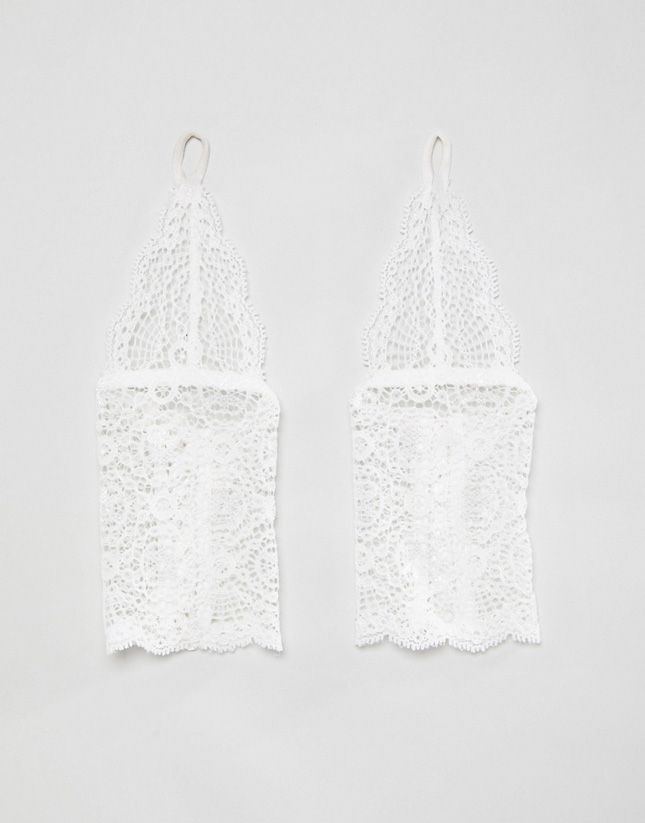 ASOS Bridal Delicate Lace Cuffs, €13.83, ASOS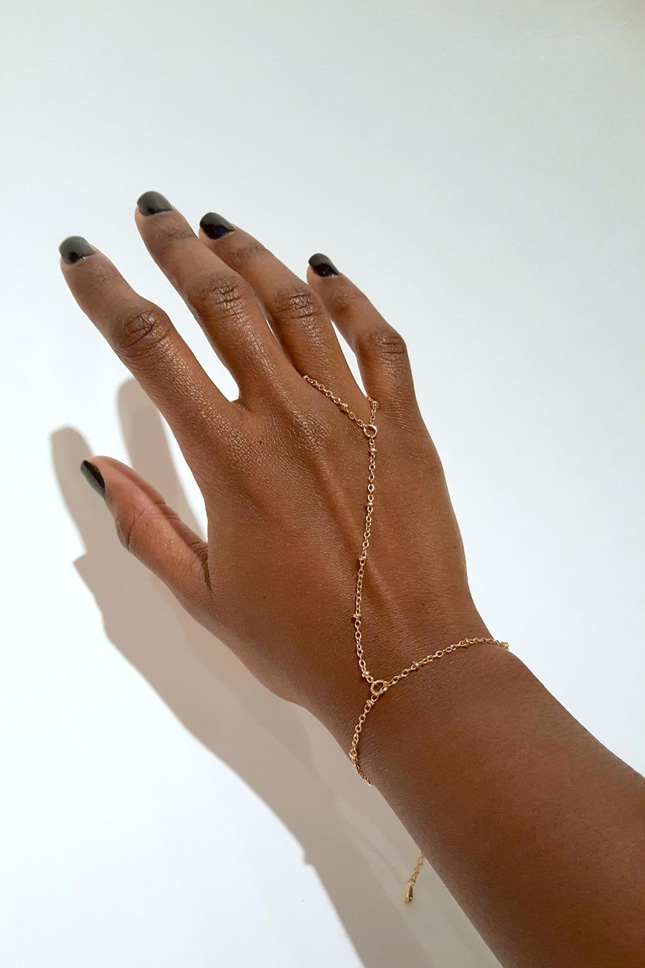 Gold Hand-chain, €71, Shoptiques
Estee Lalonde Mini Sunburst Shiel Necklace, €115, Daisy Jewellery
See anything you like? Don't forget to pin your faves to Pinterest. Are we Pin-pals? Click here to join the fun.