It's the most wonderful time of the year, and all that. But with Christmas (I'm allowed to say it now, it's officially December) right around the corner, it's a popular time for weddings. As if money wasn't tight enough, you now have to pull together several outfits to wear to each event. But never fear, because we've put together three outfits that will not only get you through each wedding, but will take you right into the party season, and beyond! This gorgeous Coast dress is perfect for so many occasions, and if you style it differently, it'll be like wearing a new outfit, every time!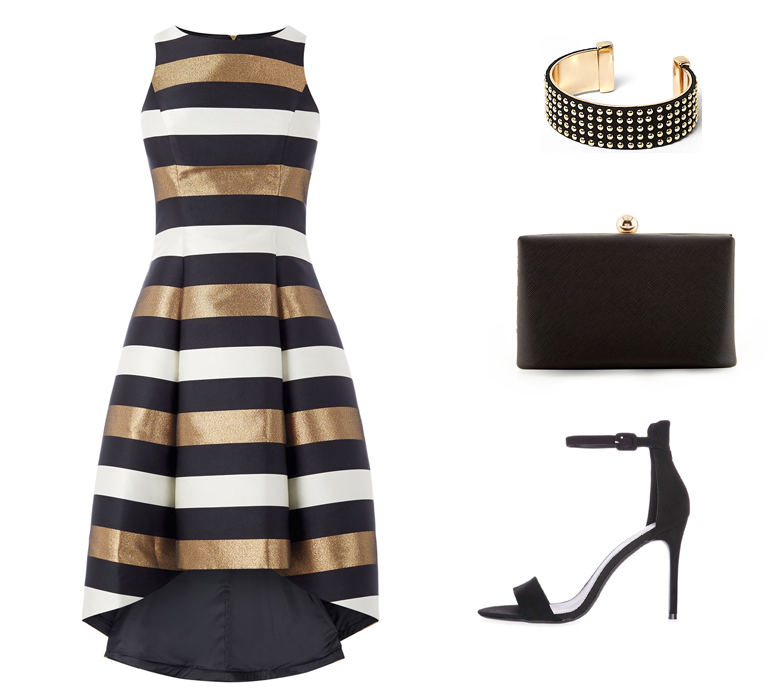 Dress, €200, Coast; Bracelet, €13, River Island; Clutch Bag, €19.99, New Look; Shoes, €40, Topshop.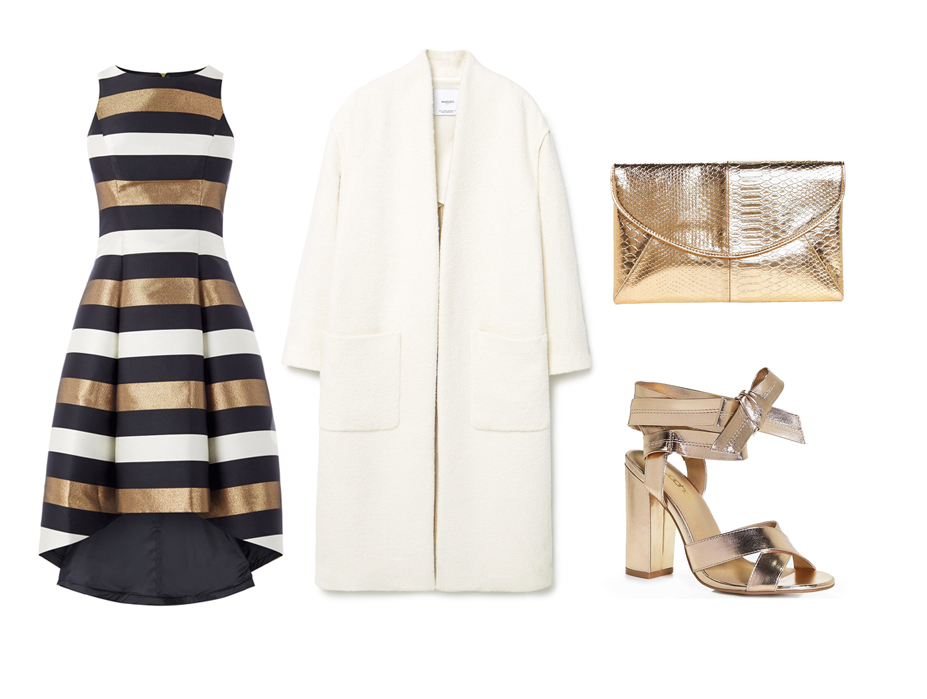 Dress, €200, Coast; Coat, €149.95, Mango; Clutch Bag, €16, Boohoo.com; Shoes, €38, Boohoo.com.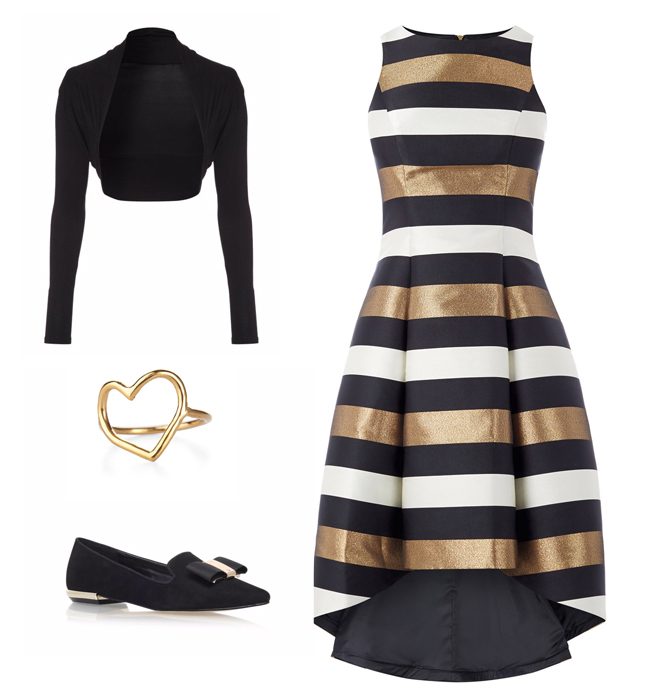 Shrug, €22, Jane Norman at House of Fraser; Ring, €99, Chupi; Shoes, €58, Carvela at House of Fraser; Dress, €200, Coast.
Psst! For more wedding guest outfit inspo, check this out!