We love when a new wedding dress trend comes our way and let me tell you we're big fans of this particular one. We've seen high necklines and low necklines but collared gowns are where it's at. Collars are not just for vintage inspired gowns anymore as designers are bringing back the collar in new and unusual ways. Below are six stunning collared gowns you can obsess over.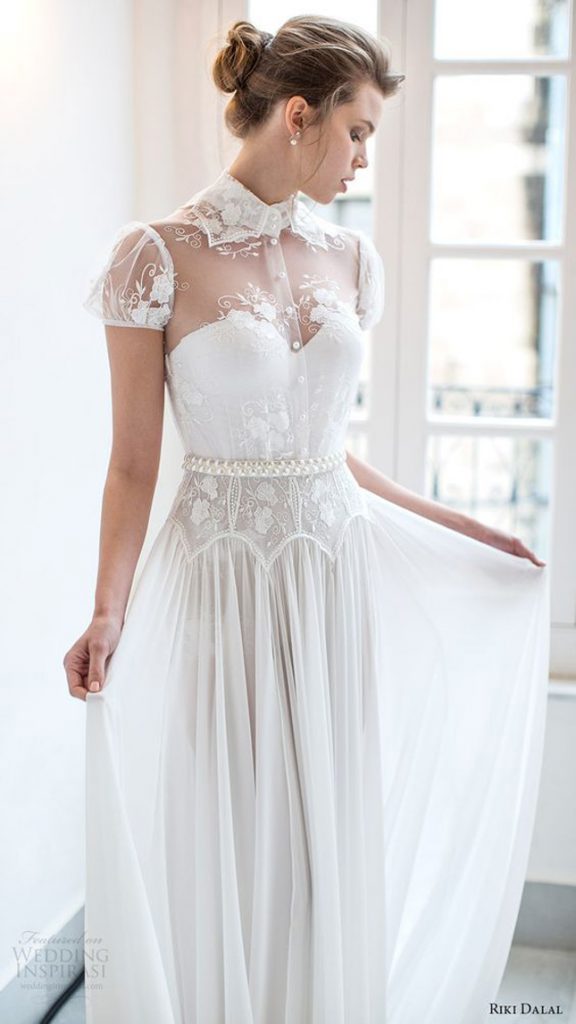 Riki Dalal
This gorgeous Riki Dalal number is giving us some serious style inspiration. The delicate embroidered fabric is given an edge with the addition of a collar. It's a definite yes to this dress in our opinion.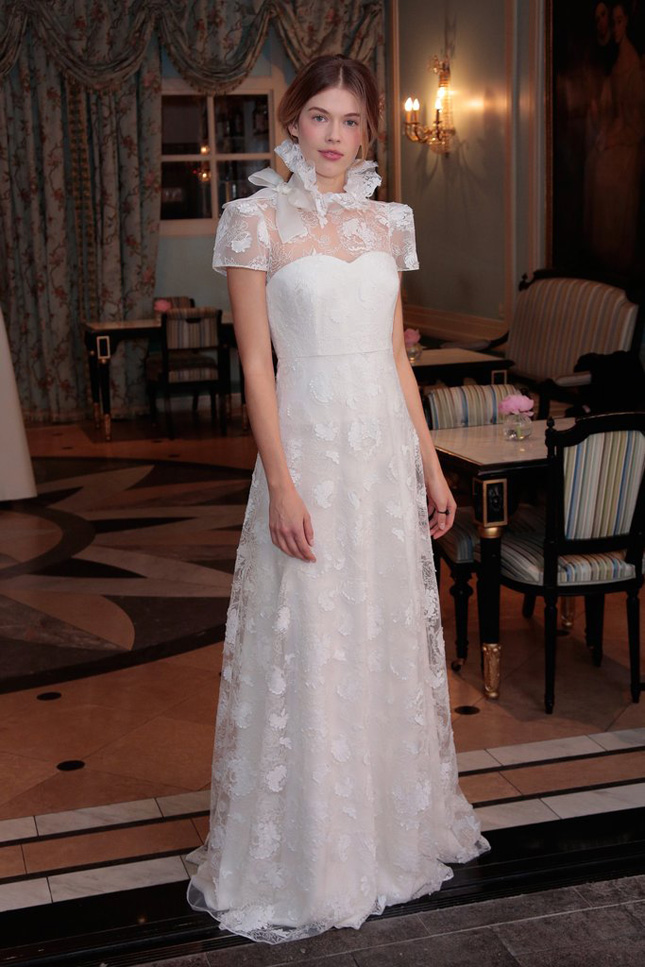 Delphine Manivet
This gown from Delphine Manivet is giving us goosebumps! Just look at the detail on that collar. It has some serious sweetheart vibes to it- perfect for an outdoor shindig or a decadent soiree!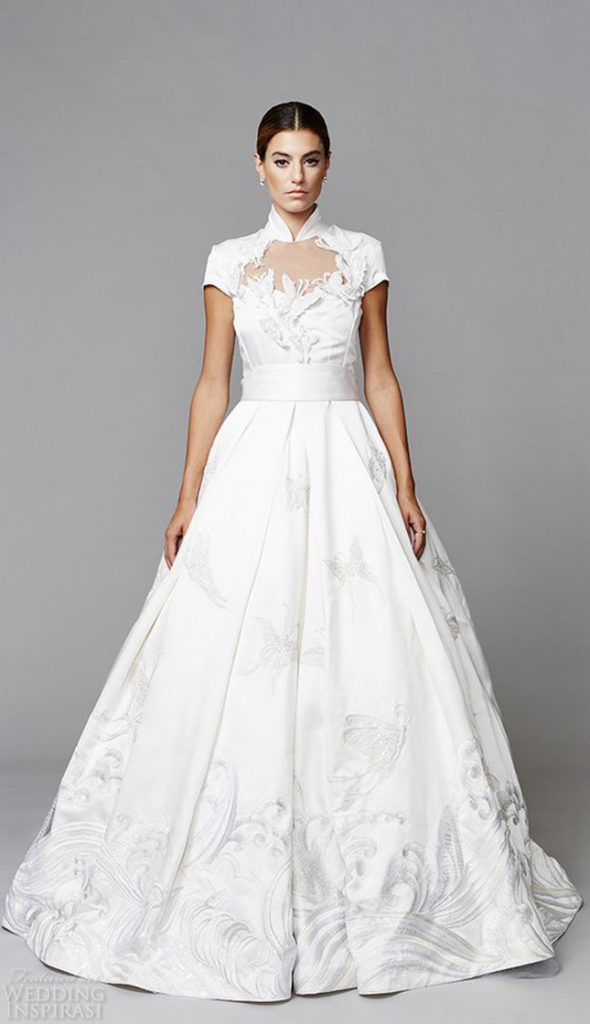 Khosla Jani
For those of you that are admirers of  a more fanciful neckline we think you'll adore this gown from Khosla Jani.  This collared beauty is not only giving us that stylish high neck but also a more whimsical element with the butterfly detail. Add in that full skirt and you have yourself a dress fit for royalty.
Naeem Khan
A collared gown is not for the faint hearted- especially not this embroidered gown designed by Naeem Khan.  We can see this dress looking right at home in a dreamy autumnal wedding. It's giving us serious dress envy.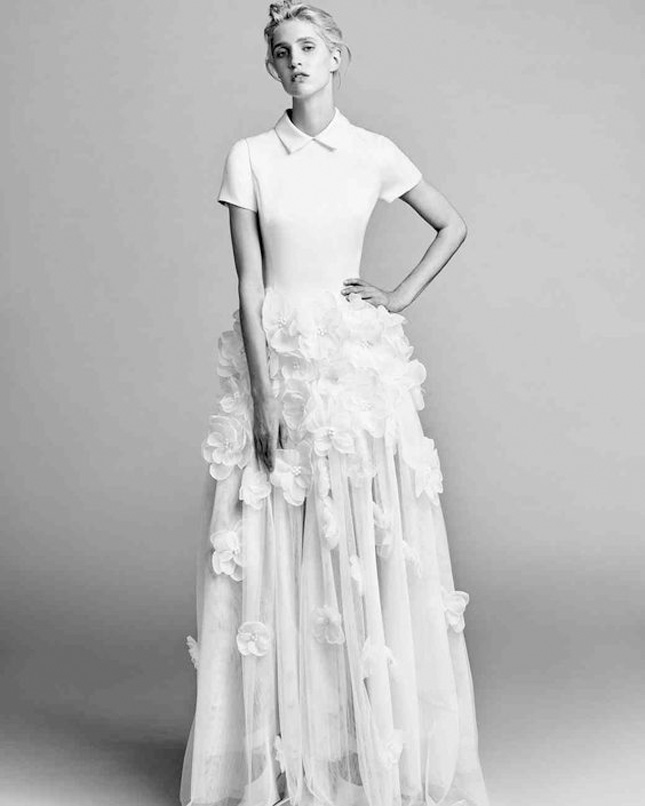 Viktor & Rolf
Viktor & Rolf have done it again. We're not sure we can cope with how amazing this gown is! The way this dress moves from a clean cut collar down to a fairytale-like floral masterpiece is just stellar.

Tony Ward
What we love most about this gorgeous Tony Ward gown is its simplicity. It's elegant and maintains clean cut lines but the collar adds a modern twist.