Wedding dress shopping is no small undertaking. You're only looking for the dress after all, no big deal, right? Turns out it's a huge deal for most brides, and with such a big investment on the cards, you're going to want to get it right the first time around. Shopping for a wedding dress isn't something you hope to do again, once you've found your 'one' after all. Make it easy on yourself and avoid these seven common pitfalls along the way.
These are the most common wedding dress shopping faux pas... and how to avoid them!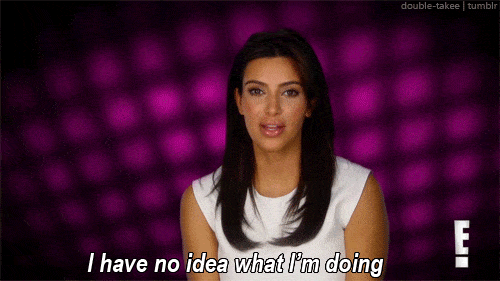 1. Shopping too early, or too late
We always suggest you start book your appointments and wedding dress shopping nine to ten months before your big day, and no later than six to seven months before the wedding date.
Some would say by six months, you may be cutting it close, as some boutiques will have fewer choices available to you - bridal gowns are made-to-order meaning that until the boutique has your measurements and your deposit is paid, nothing gets made, and some designers will require a minimum of six months to produce a dress. Some designers can do rush orders or require only three to four months to order in a dress, so you're not all out of options if you only have a few months to plan your big day, by any means! You just may not have the full array of choice available to you, if you have a shorter lead time.
On the other hand, shopping too early comes with its own problems. At the very minimum, you should wait until you've set your date and booked your venue. A summer beach wedding requires quite a different style dress than a wintery black tie affair. Start shopping with more than a year to go, and by the time it's nine months to your wedding, there'll be a whole host of new dresses coming into boutiques, and you'd be doing well not to let any of them catch your eye. New bridal collections are typically released in October and in April, so if you have plenty of time to plan, potentially plan around those dates. Practice some patience, as it's easier to dip into past seasons to get the dress of your dreams, than to deal with buyers remorse after the fact.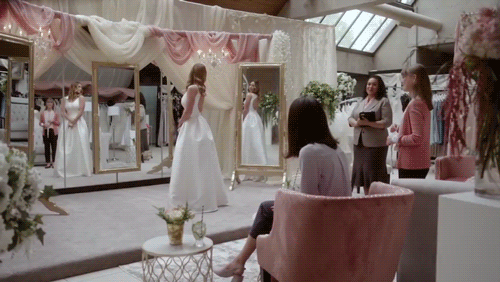 2. Bringing your whole bride tribe
We've already given you a list of top tips to make the most of your bridal boutique appointments, but the biggest thing brides do wrong with this is bringing their whole family and everyone they've ever met with them to their boutique appointments. TV may have you believe that you'll have the best craic quaffing champagne and modelling beautiful gowns with all your gal pals, but in reality, it tends to complicate matters.
Stick to no more than three to four people, and think about who they are. You need people you can rely on to be honest and constructive with you - who can be real with you without hurting your feelings, and who will want to build you up, not bring you down. Someone who knows your personal style and your tastes really well is also super helpful. Too many cooks spoil the broth, and too big a bride tribe leads to extreme indecision. Some people recommend a solo shopping trip first, and then bringing in back-up once you've narrowed it down to the options you love, but it all depends on what suits you best.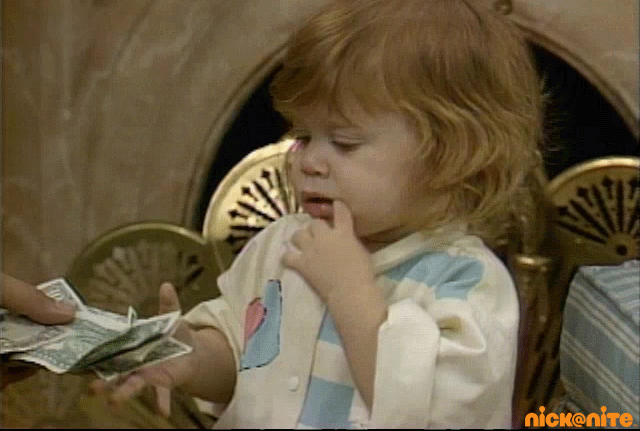 3. Being unrealistic about your budget
You probably put a number on how much you want to spend on your wedding dress when you and your partner created your wedding budget - if you haven't done so, perhaps the average spend on a wedding dress in Ireland last year may give you some guidance. Now you're heading into boutiques, it's important to keep that in mind and not get swept away by tulle skirts.
Of course, there should be some wiggle room if you find your dream dress and it's a few hundred outside your budget - perhaps you can make up the difference by foregoing those designer shoes you planned on buying, or opting for less expensive accessories. Go in with an absolutely top line figure - the maximum price tag you're willing to go for before it becomes a dress that simply isn't for you, and it'll help keep you focussed.
Let your bridal consultant know the realistic figure you have to work with - a good one will not try to oversell you. You have to remember that that price tag doesn't include alteration fees, your veil, accessories or anything else, so these have to be factored in when deciding what you're comfortable spending.
You might also like: Wedding dress alterations - what to expect and where to go

4. Shopping for your 'bride body'
We don't like hearing talk of bride bodies around here - if you're a bride and you have a body, that's good enough for us, and it should be good enough for you too. Of course, some people may want to lose or gain weight before their big day, to feel more 'themselves' or feel they're looking their best, but shopping for a body you don't have is rarely good for you.
Buying a wedding dress based on what you think your future body will look like is a mistake, and a huge amount of pressure to put on yourself. If it arrives a few months down the line and doesn't fit how you imagined, you're going to be disappointed and feel negatively towards it - something no bride wants to feel about their wedding dress! Any bridal consultant worth their salt will advise you against sizing down based on the idea you'll change weight, so don't try to convince them. It's worth baring in mind that it's much easier to have your dress taken in than let out, when choosing a size.
One thing that often shocks brides is the wedding dress size they are given to try on, once in the boutique. For some reason, many bridal designers size differently to the standard sizes we're using to shopping for - for example, if you're ordinarily a size 10, you may be trying on size 14 wedding dresses. Don't let the number on the label affect how you feel about the dress - if it fits, that's all that matters!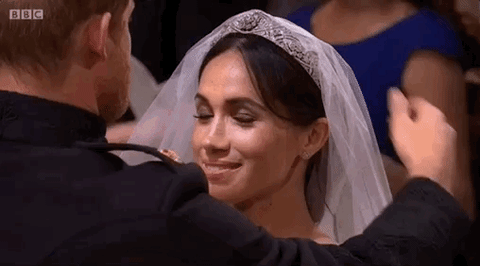 5. Buying everything all at once
In the same way you probably wouldn't buy every part of your outfit for a night out in the one place, in one go, you probably should avoid doing it for your wedding look. Usually the bridal consultants will pair the wedding dress you're leaning towards with a veil, jewellery or accessories they feel are complimentary, to help you envision the whole look. Do not buy those things, at least not there and then.
Focus on getting your dress order - and any specific changes you're asking for - are sorted properly on the day - it's one of the biggest fashion purchases you'll ever make, so give it its own day and do it right. Chances are the pieces the consultant chose aren't exactly what you'd choose yourself, and even if they are, you can always come back for them once you've taken a look at your options and considered fully what you want your whole look to be. There's no rush on the sparkly extras - they don't have to be ordered in months in advance, so give it time.
You might also like: Wedding veils - the 11 types of bridal veil you need to know if you plan on wearing one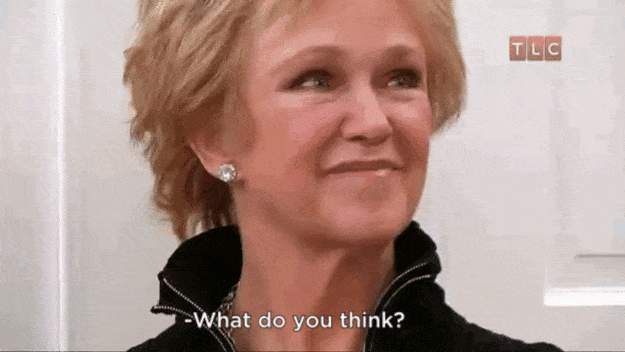 6. Worrying about what others think
Most brides are obsessed with the idea of finding the THE dress, and this often manifests either in loving every single dress you try on for different reasons, or finding small reasons why every dress isn't absolutely perfect. And on top of all of that, most brides find themselves worrying what people will think - will they like the dress, is it too much, it is too boring, is it something they've seen before, does it look 'bridal' enough, and on and on.
Forget all of that! Look at you in the dresses, and imagine yourself walking down the aisle to your partner. Don't focus on the dress itself - focus on what you look like in it, and whether it feels like you looking back. You want a dress that makes you happy and that you feel like your best self in - at the end of the day it doesn't really matter if other people like it.
Stick to your own style. If you typically go for more quirky sartorial choices, there's no reason you have to stick to a Cinderella-style white gown because it looks 'classic' or 'bridal'. Don't worry about how your dress will date, or whether it's classic enough. Fashion moves fast, so no matter what you choose, in another decade or two, you'll look back at your dress and feel it looks dated to some degree. Choose something that feels you, and don't be afraid of contemporary looks. The most important thing is that it feels perfect on the day.
7. Trying on too many dresses
It sounds counterintuitive but you can actually try on too many dresses. The last thing you want is to be second-guessing yourself, so if you find a dress that feels like it's probably the one, don't let a fear of missing out on other dresses push you towards overshopping. It's totally okay to cut your wedding dress shopping short if you're already head over heels for a dress.
The more dresses you try on, the more 'dress blind' you get - all the dresses start to blend together in your head, and it's very easy then to forget what it was you actually really loved about the contender dresses you tried on, and start prioritising stuff that never mattered to you in the first place. We suggest the 'rule of three' - visit three venues, see three bands and book three dress appointments. At each appointment, you should probably stick to trying on no more than about six dresses. If you haven't found the one at that point, book three more. Trying on too many can also complicate the alteration process, when you're trying to mush together all the different details you loved about various dresses, without going bespoke.
Once you find a dress you love, stop shopping, for your own sanity!