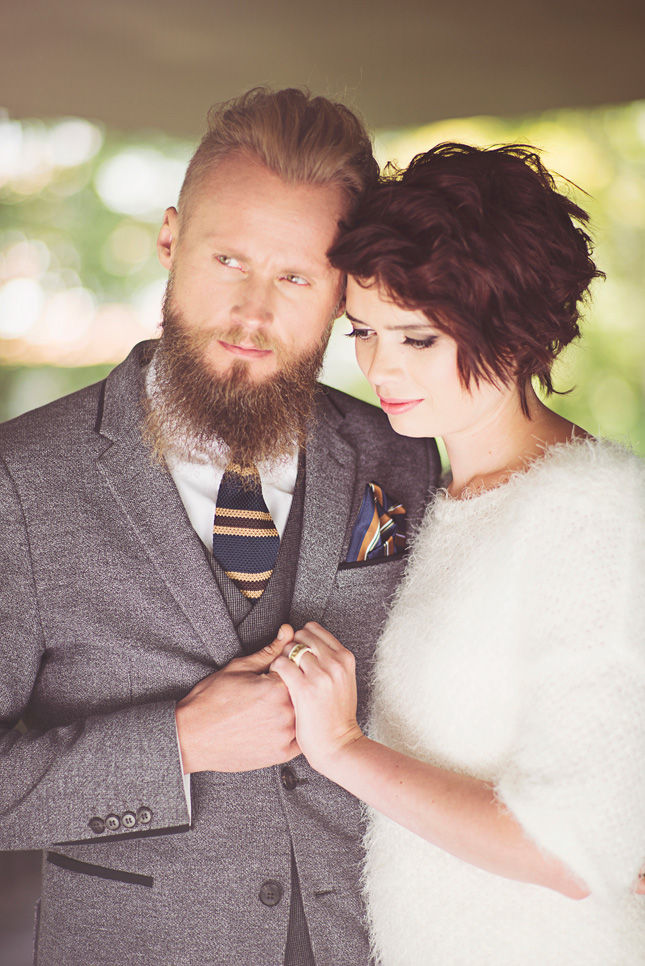 Petal and Twine styled this artistic, super modern bridal fashion shoot in a rather unusual location. Taking place in the Lewis Glucksman Gallery, an award-winning building, which explores visual arts, it provided creative inspiration for the shoot.
"The main inspiration was an artistic approach on styling, reflecting nuptial moods in a modern and contemporary surroundings. Clean, fine lines, and geometrical forms dominated on set. The driving force behind this photo shoot - rare momentum emotions, passion for arts and hopeless romanticism," say Petal and Twine.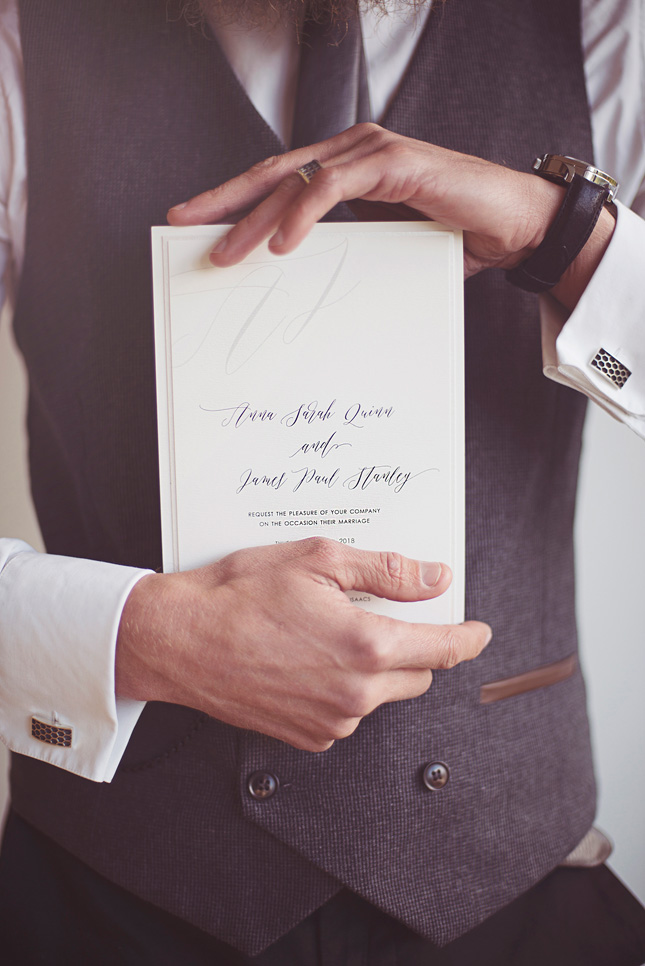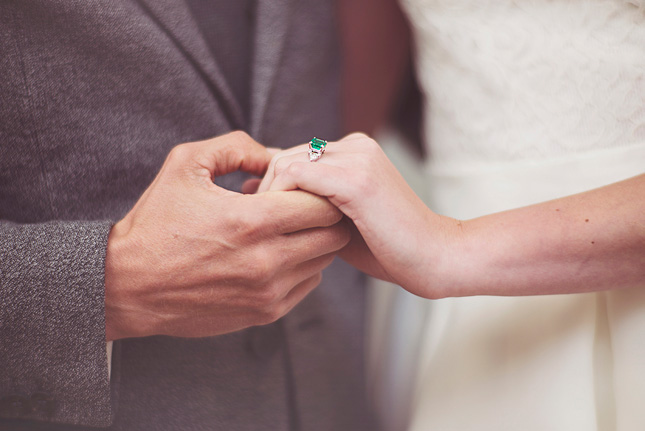 Using a colour palette of soft and different shades of white, simple clean lines were complemented by modern and elegant table decor. They choose the indoor space so they could take advantage of the decor elements, turning them into exhibits. The usual square shaped cake was made by Ms Cupcake Cork, a wedding cake designer, who also made mini square chocolate cakes in the white hues.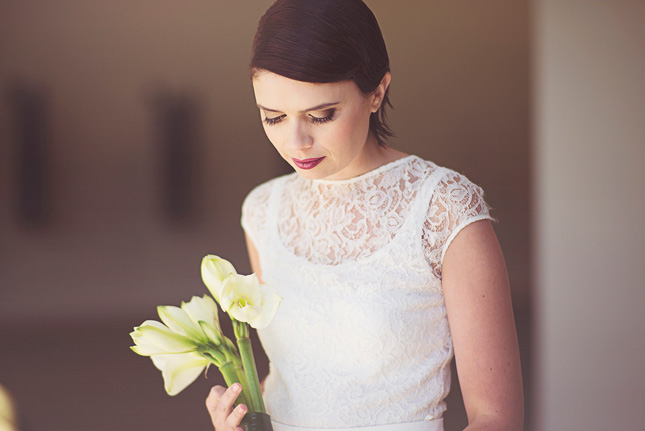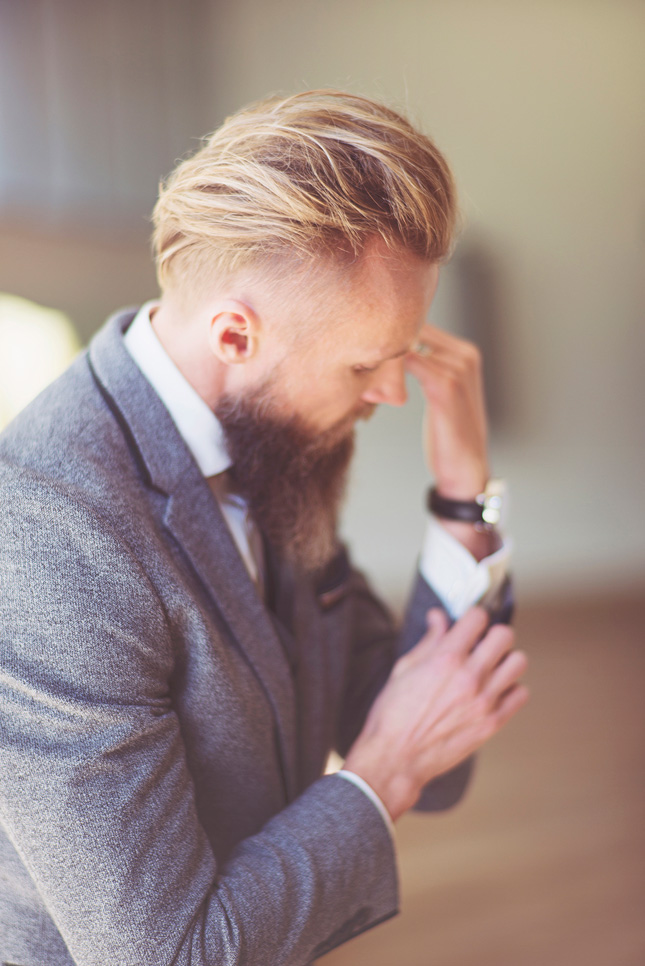 "There were some beautiful moments captured outside of the building, a momentum of sentimental emotions translated into a dreamy romantic mood. Using the long stem amaryllis as the main flower for the floral decor, helped us to achieve that desired minimalistic, light and fresh look," they say.
Take a look at the full shoot below!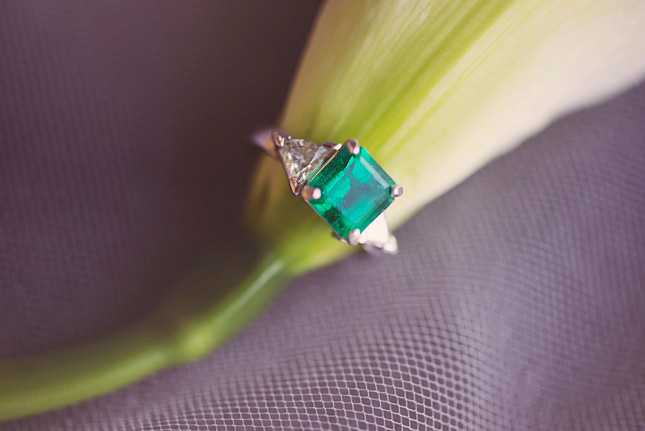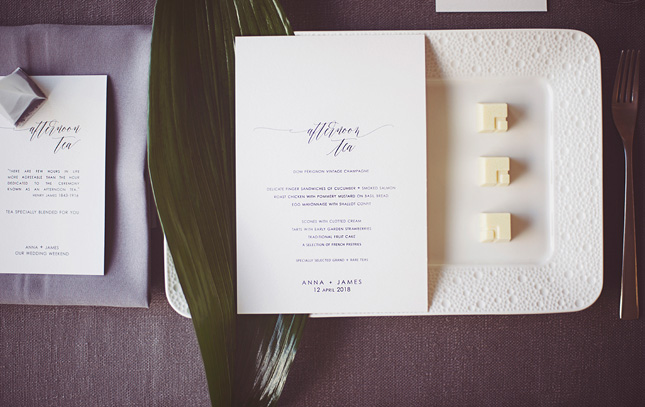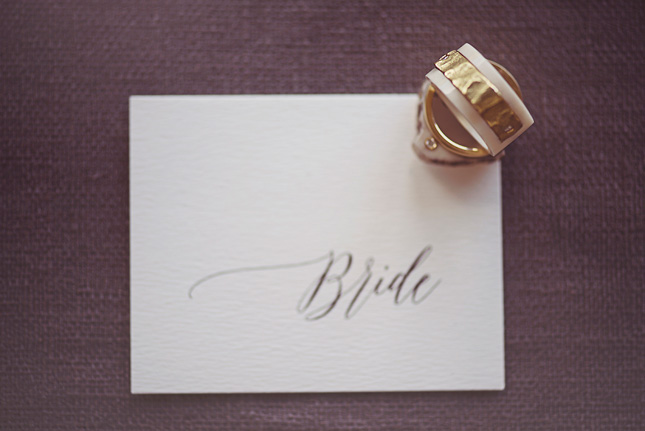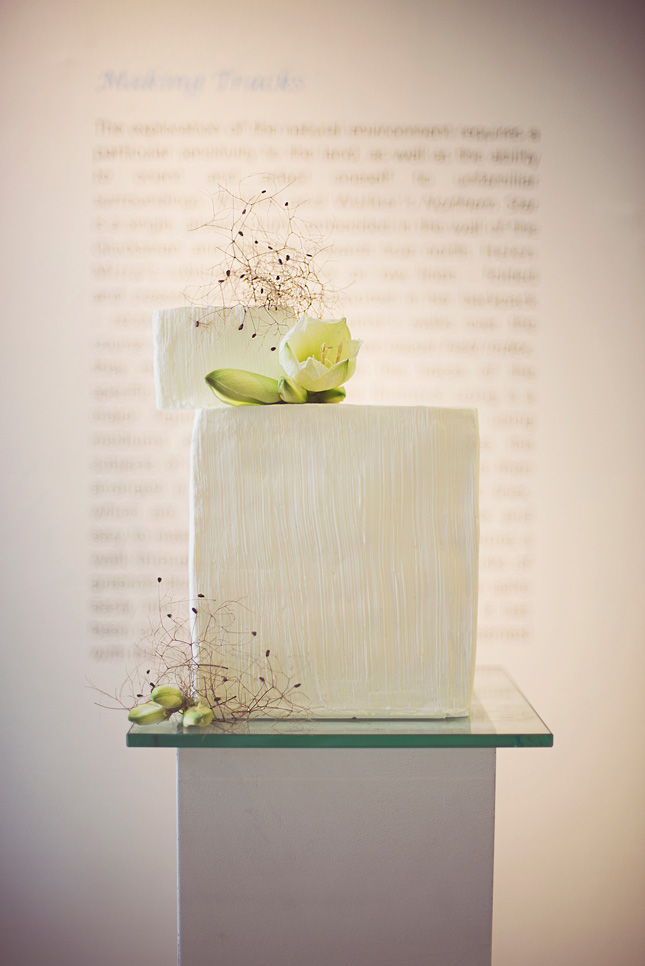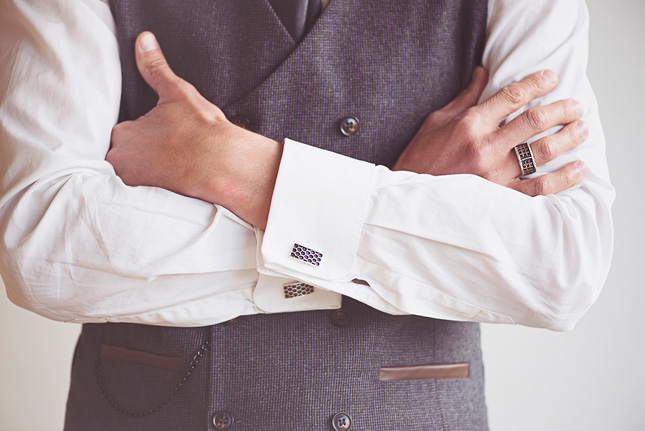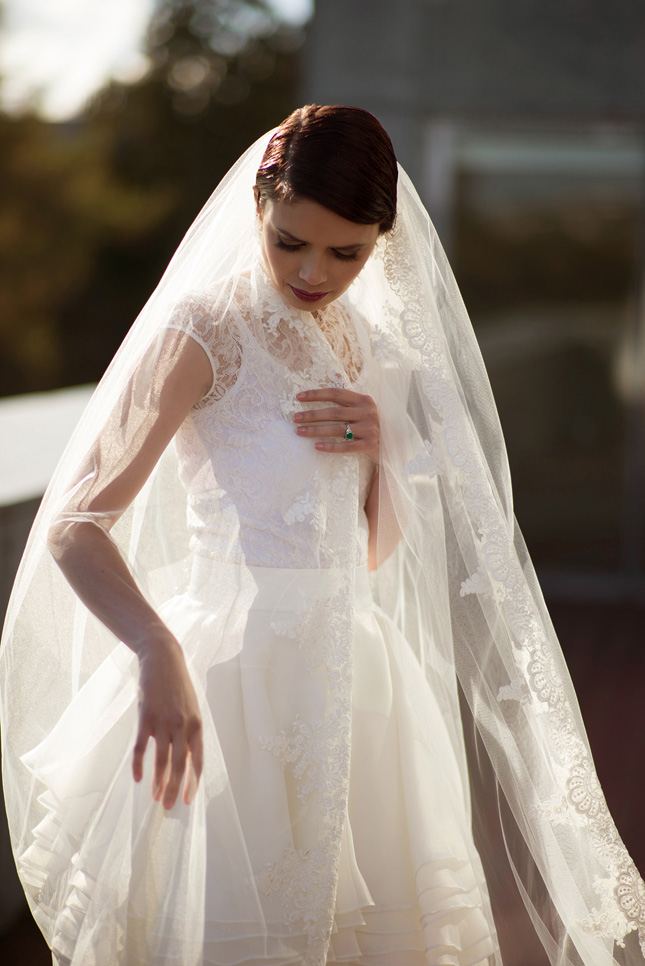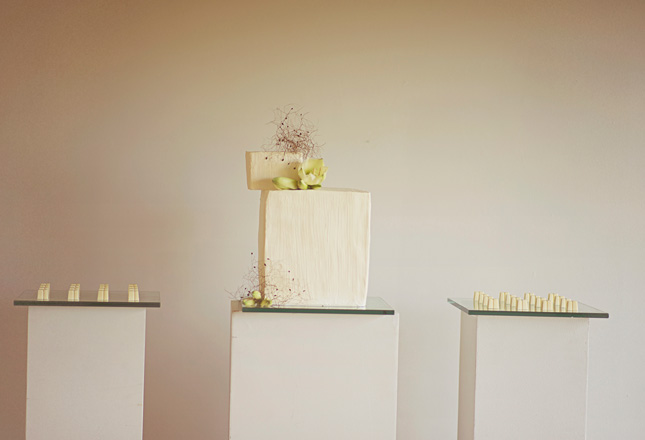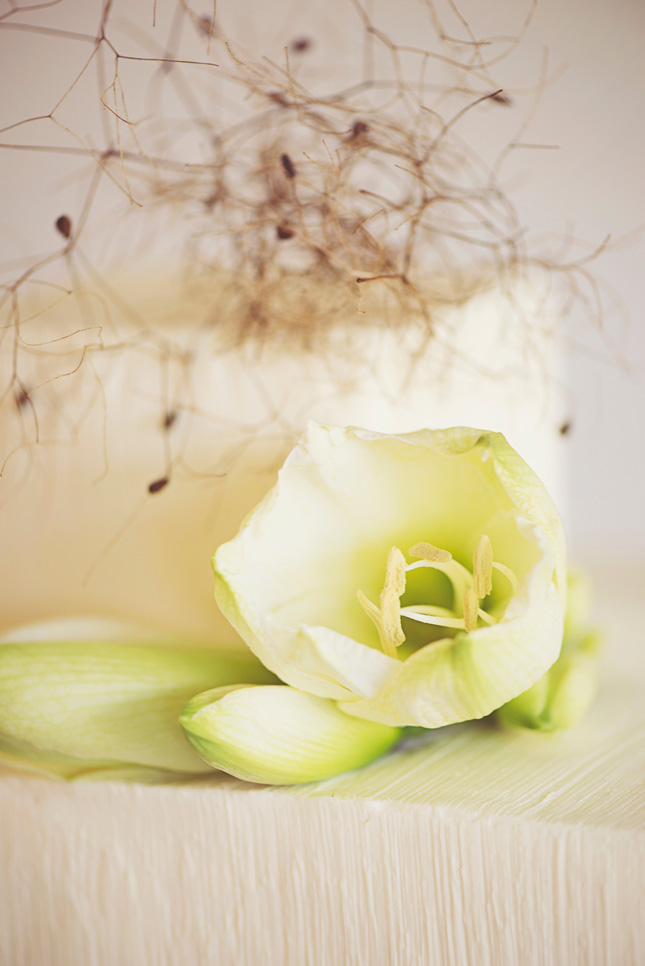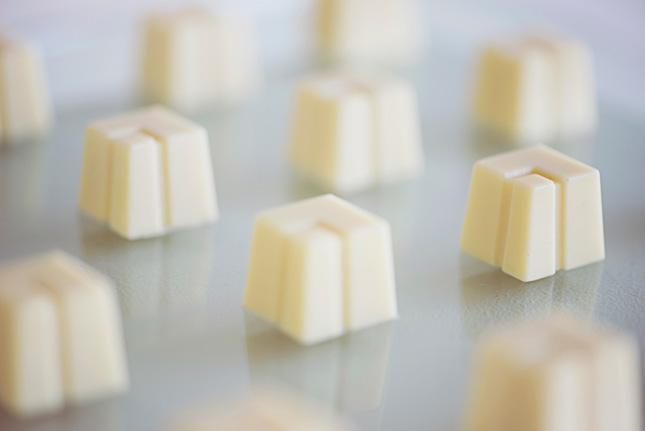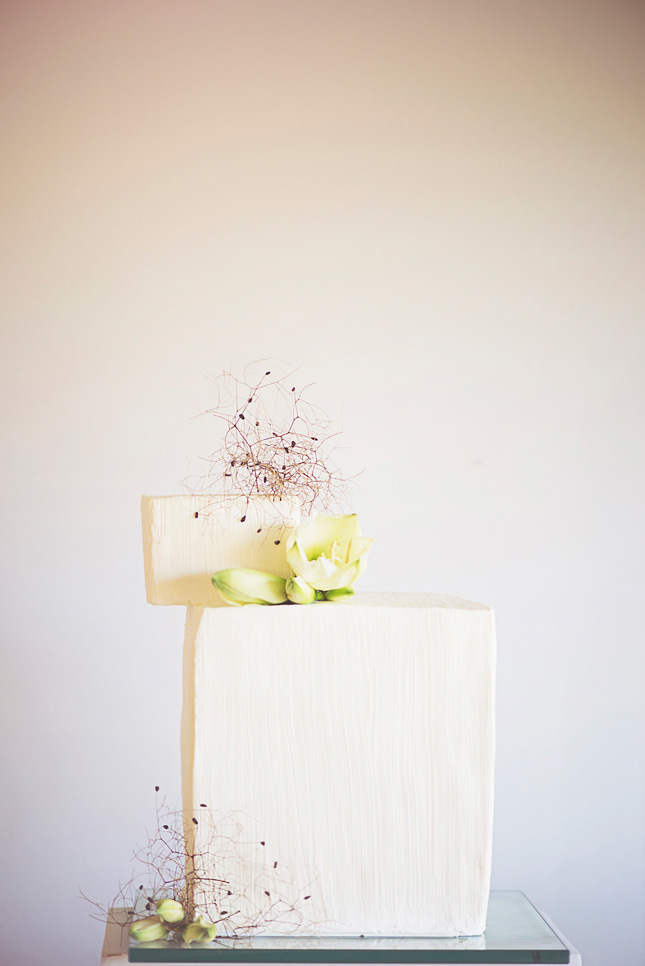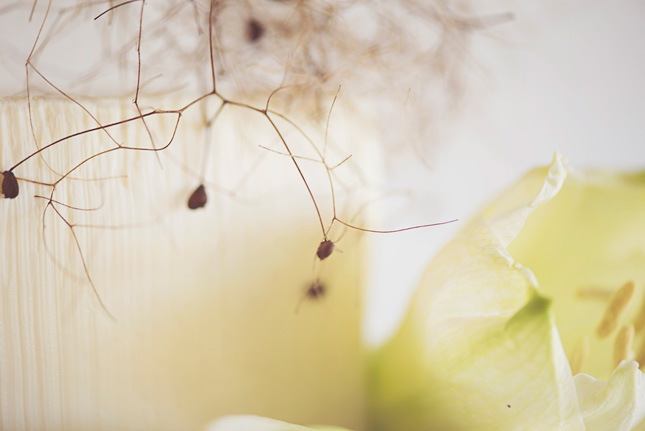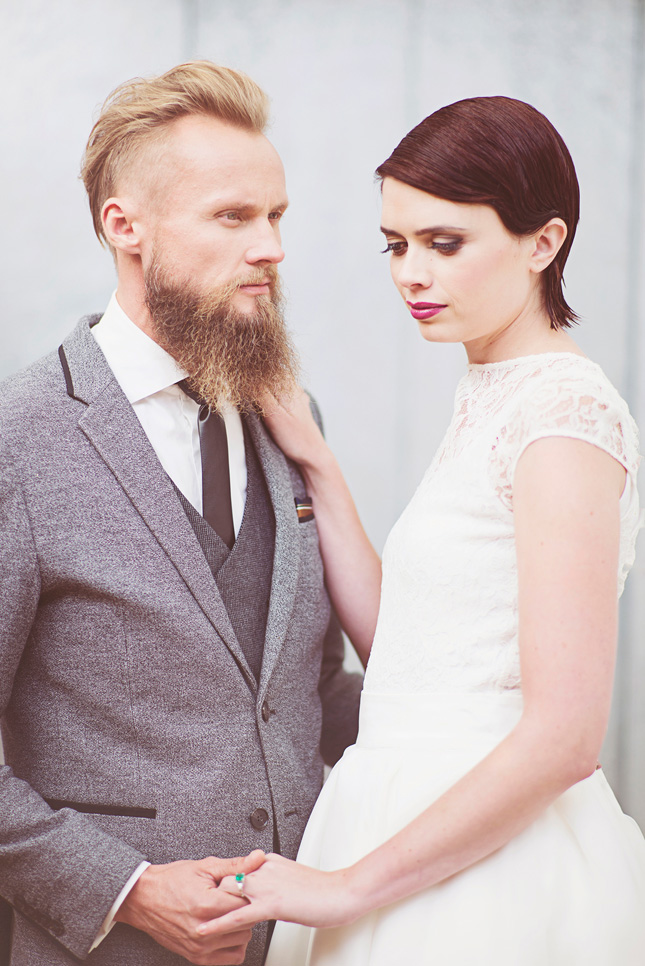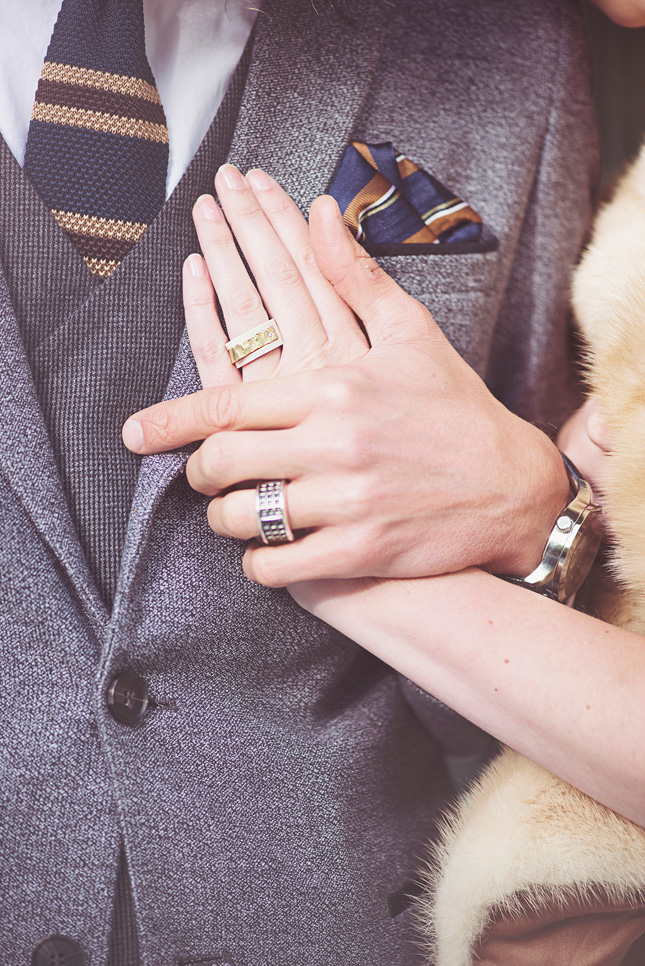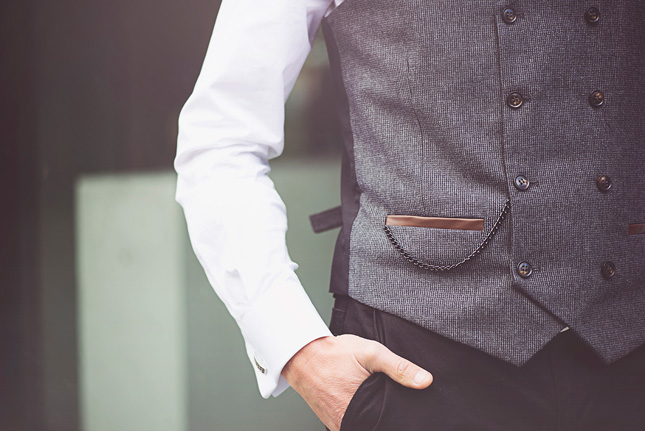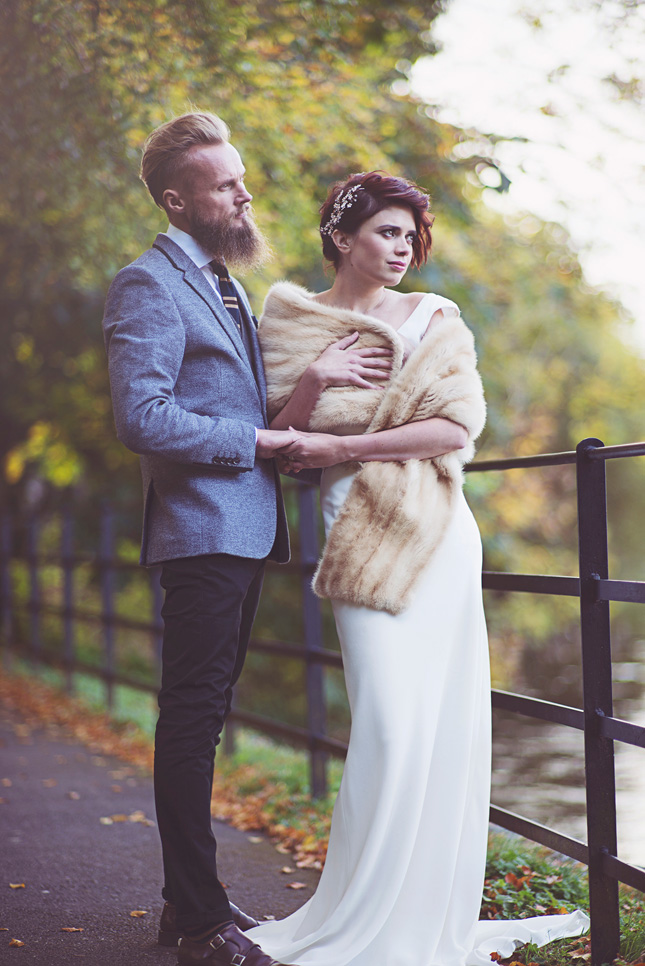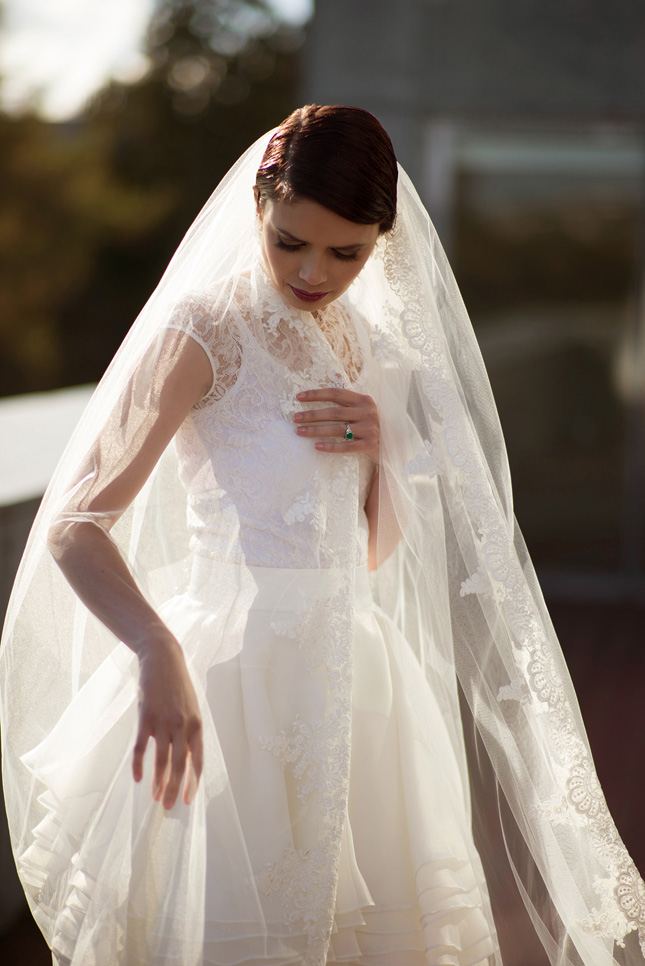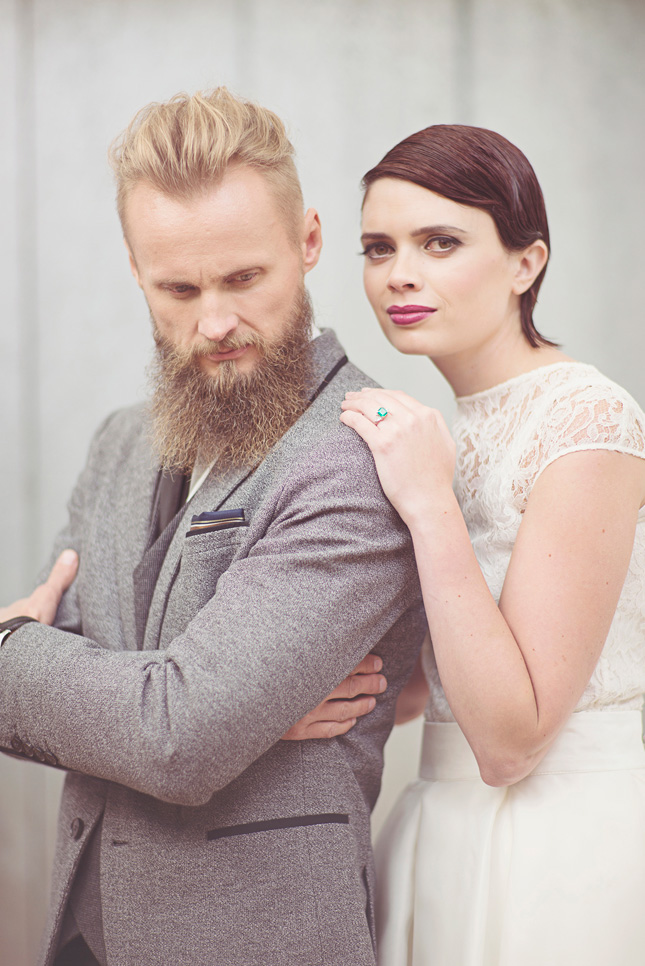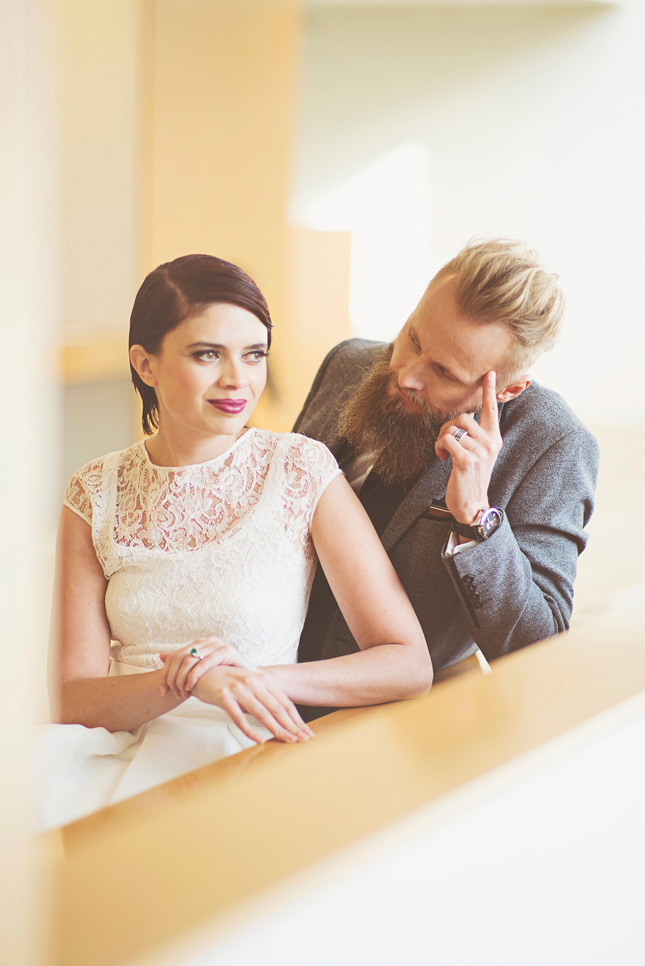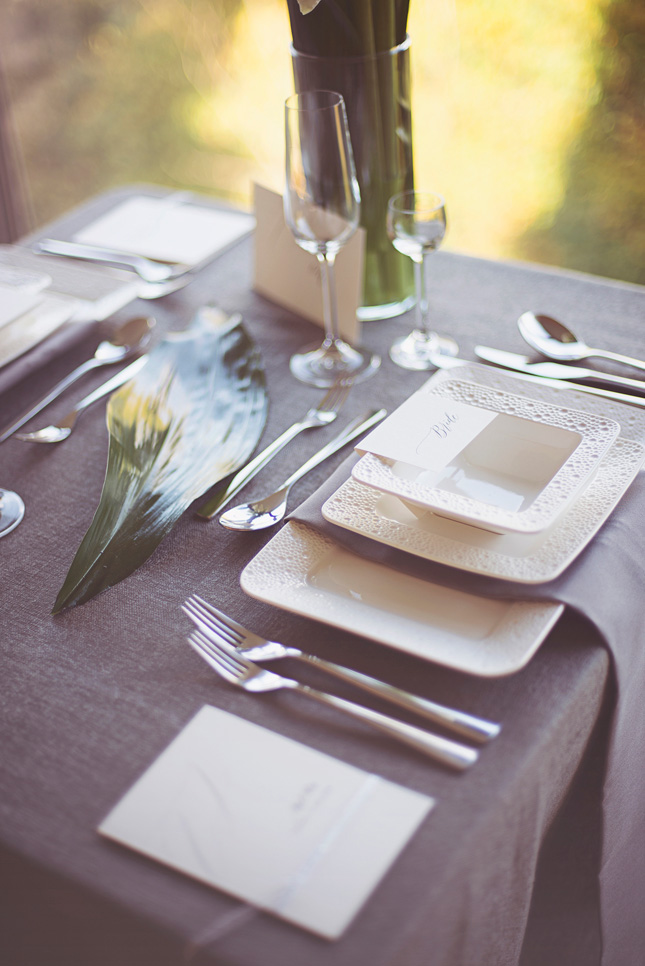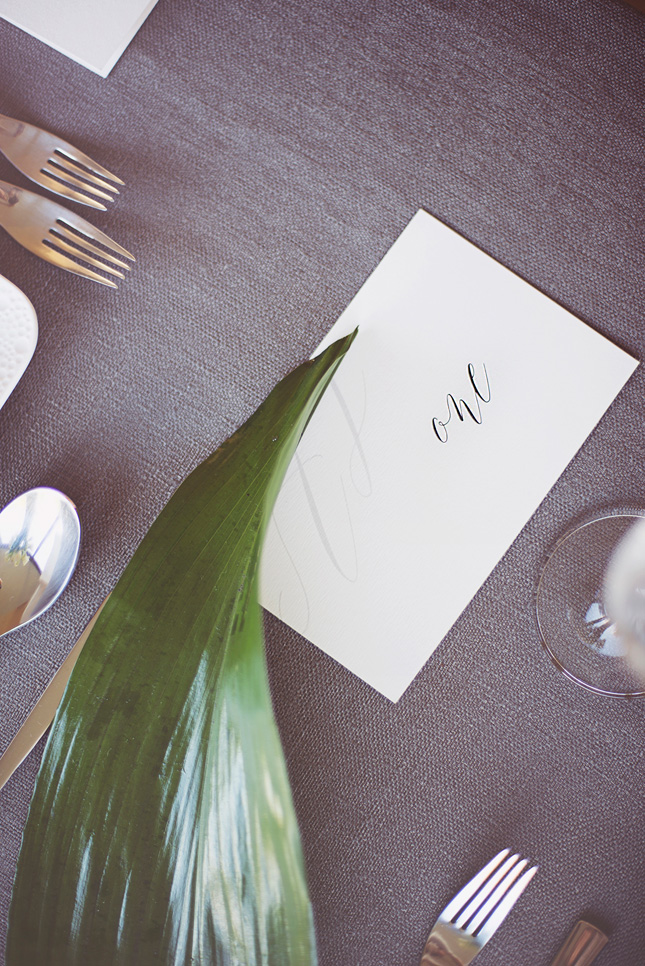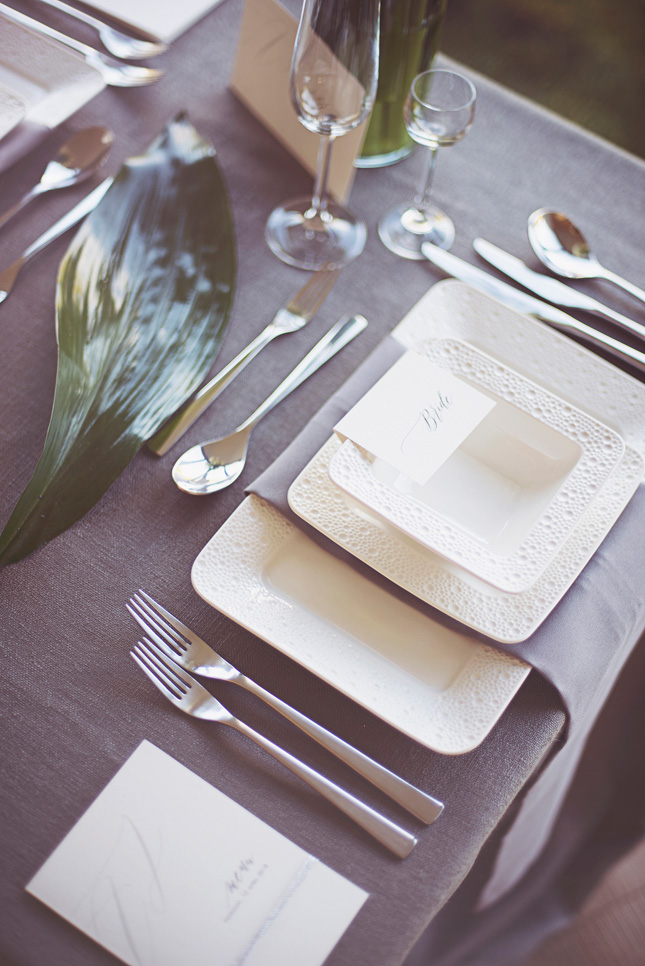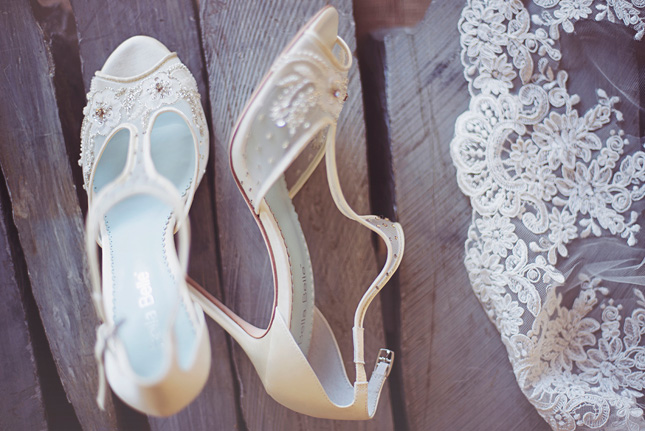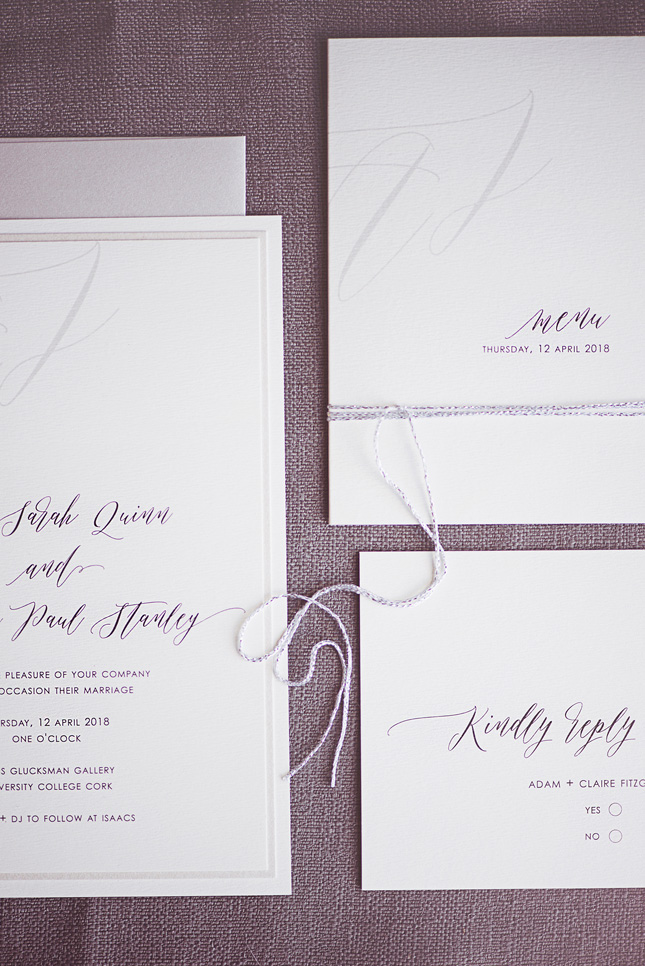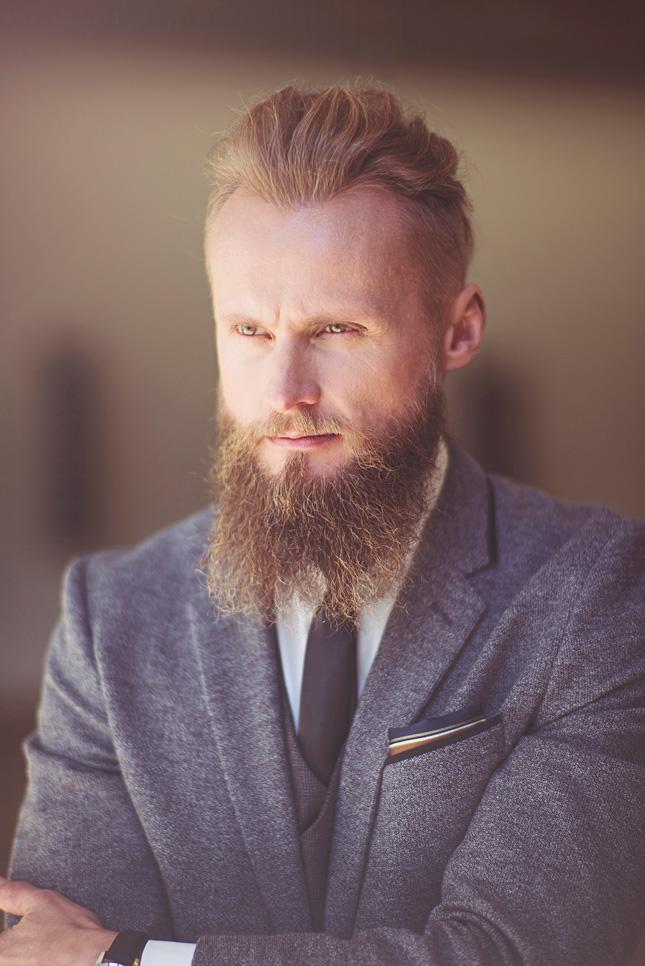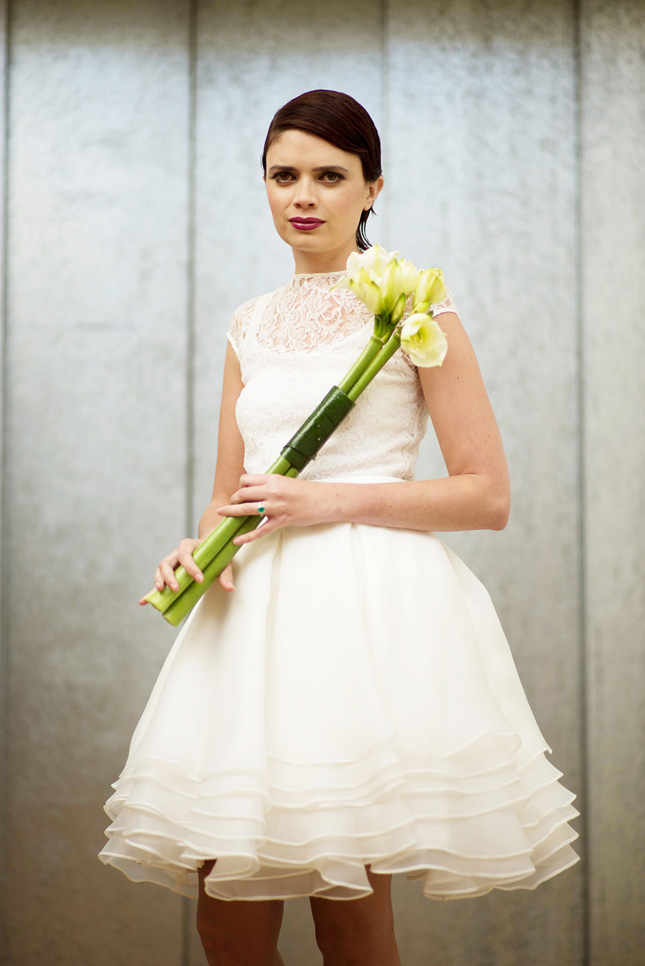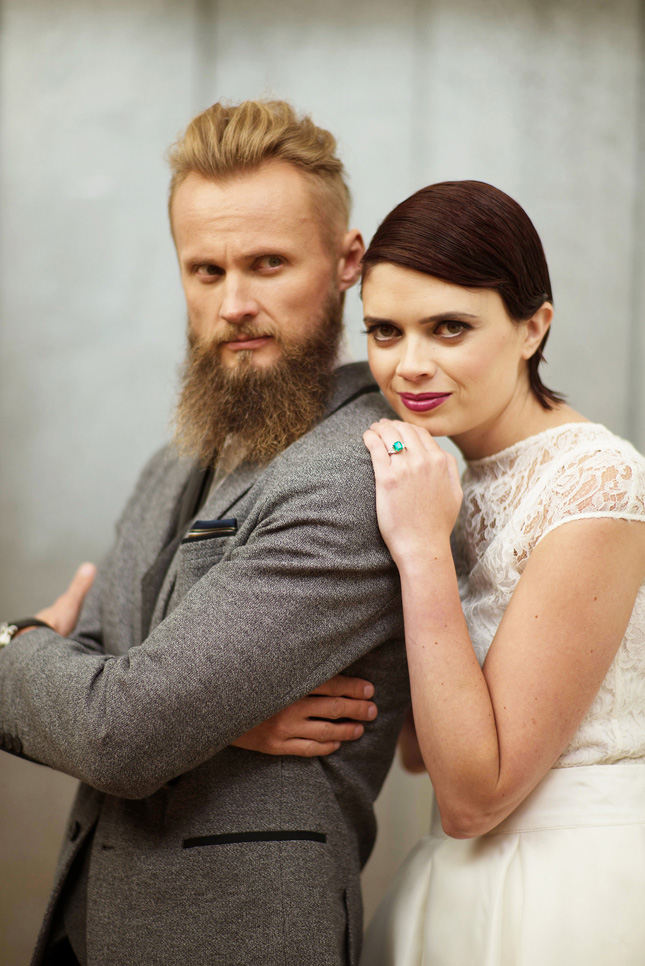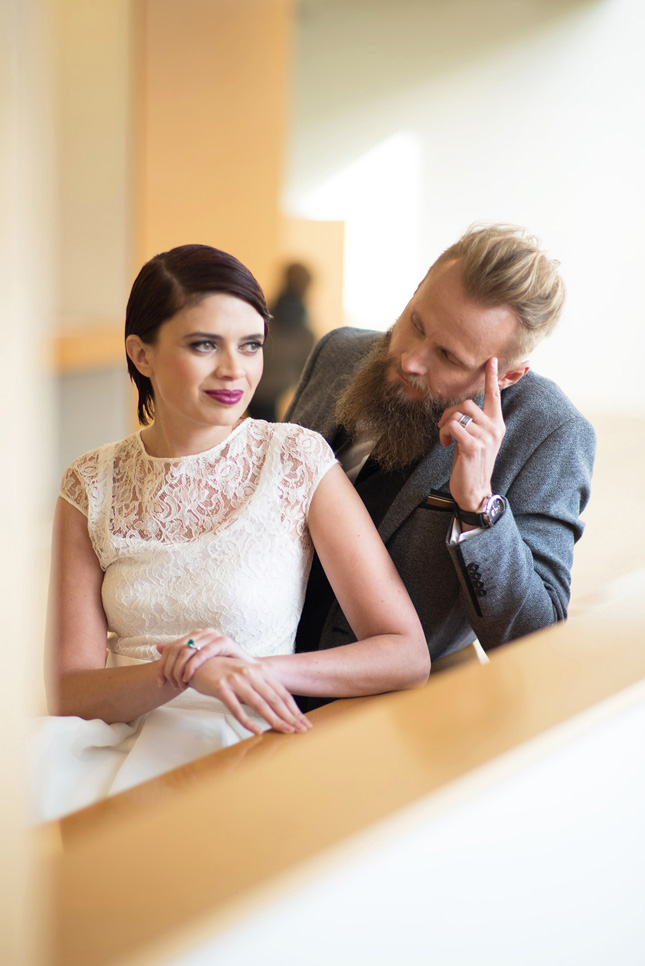 Recommended Suppliers